The sweltering heat paired with the monsoon season might have us all reluctant to step outside these days. But even in the midst of summer, there is a must-visit spot in Jeonju that deserves a trip, and that's Deokjin Park!
Deokjin Park's lotus blossoms are so stunning that they're recognized as one of the "Eight Scenic Views of Jeonju," called 'Deokjin Cheryeon' – the beauty of the lotus flowers at Deokjin pond under the evening moonlight accompanied by flute sounds.
The spectacle of the fully bloomed lotuses at Deokjin Lake is breathtaking. Why not take a trip to Deokjin Park where you can appreciate the magnificent lotus flowers at Deokjin Lake and also visit Yeonhwajeong Library, a popular photo spot in Jeonju?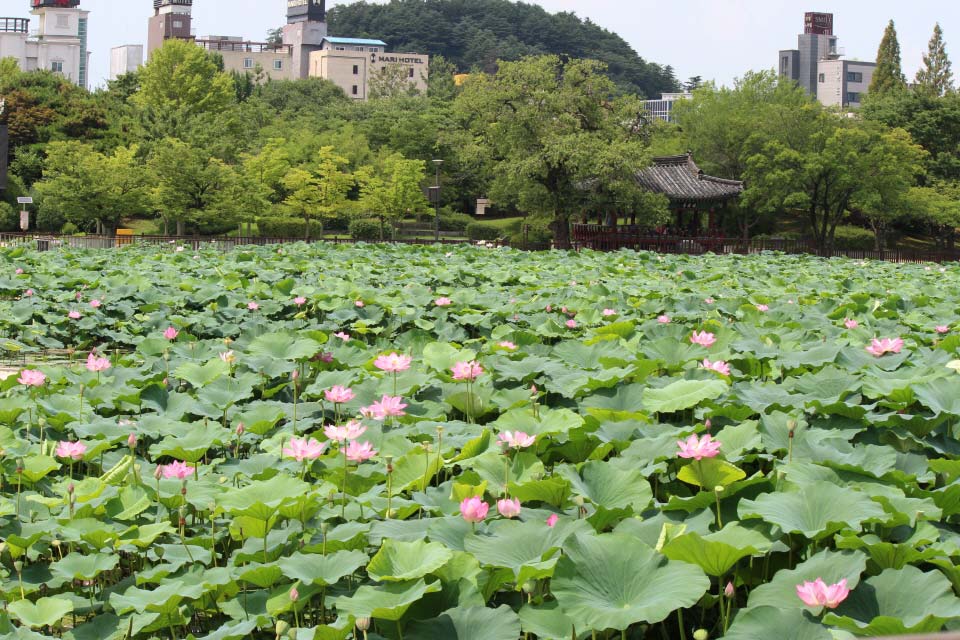 "Lotus Blossoms at Deokjin Lake, Only Available in Summer"
Deokjin Park is a space filled with many memories for the citizens of Jeonju. While Deokjin Park is beautiful throughout all four seasons, I highly recommend visiting during summer to witness the full bloom of lotus flowers. You'll be rewarded with an eyeful of gorgeous lotus flowers that fill Deokjin Lake once you brave the summer heat and arrive at Deokjin Park!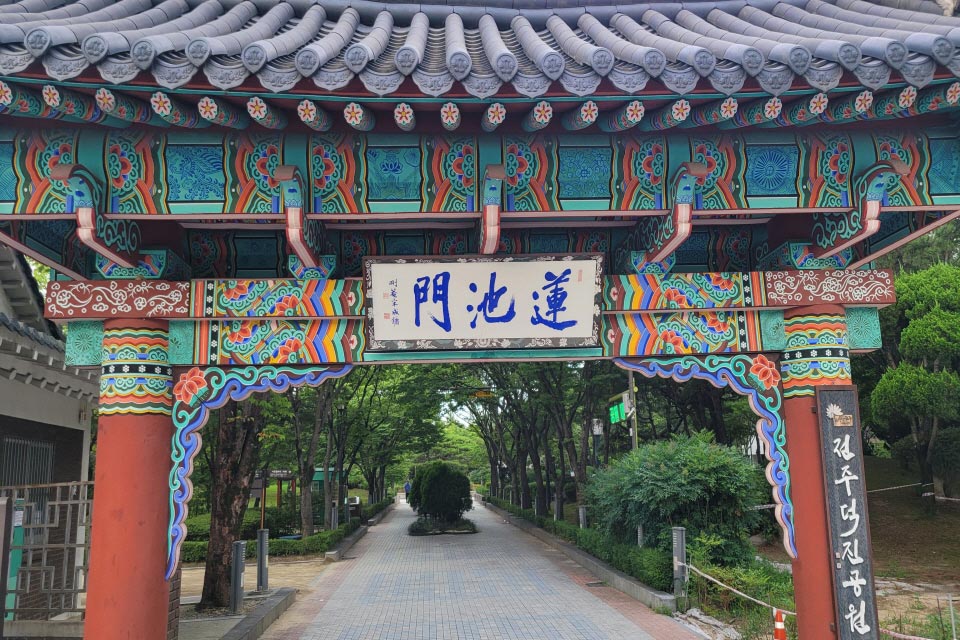 At the entrance of Deokjin Park, you'll be greeted by 'Yeonjimun Gate' in its splendid beauty. The grand and glamorous gate, which features traditional Korean patterns, blends beautifully with the verdant Deokjin Park.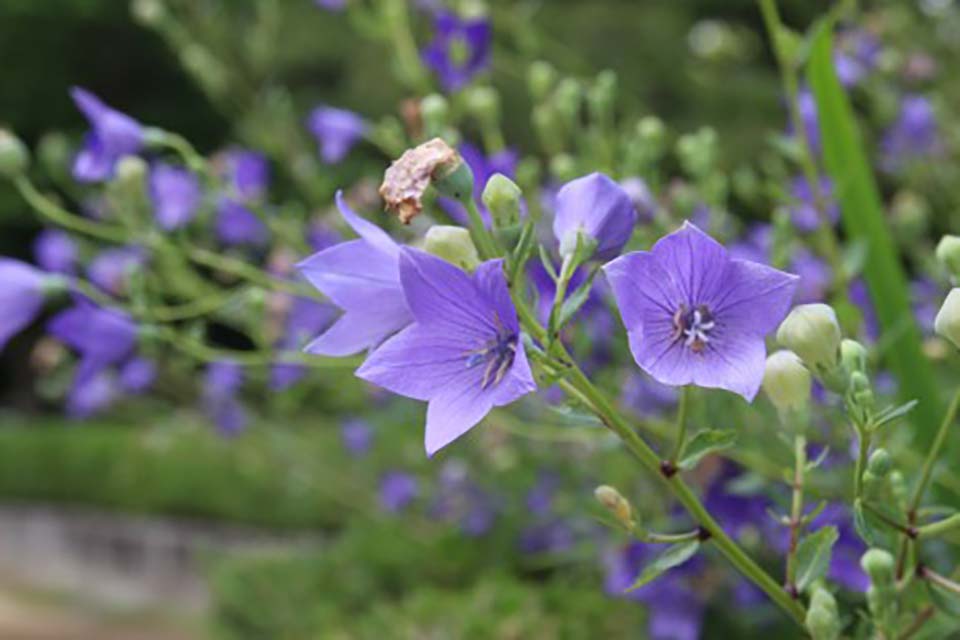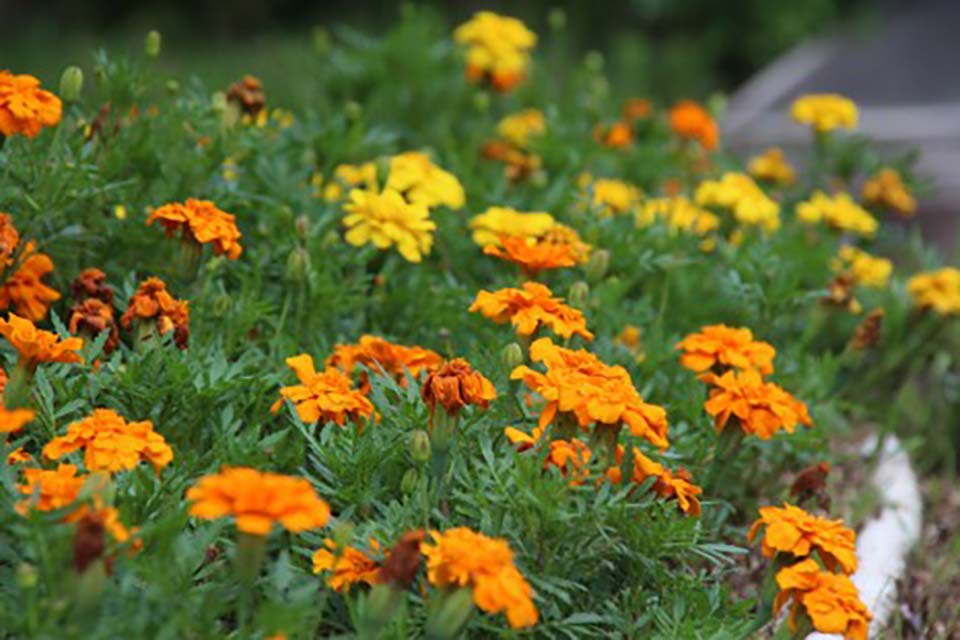 "Deokjin Park Filled with Various Flowers"
Walk straight down the park path past Yeonjimun, and you'll see a plethora of vibrant flowers along the way. As you stroll and admire the colorful blooms, you'll soon catch a glimpse of Deokjin Lake. Don't worry if you're unfamiliar with the route; there are maps available at regular intervals!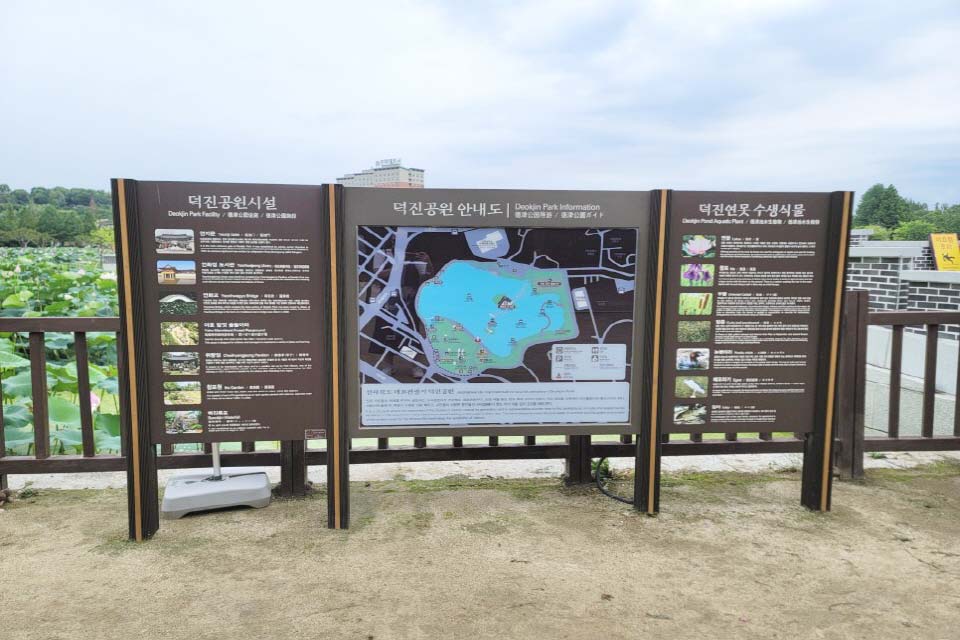 🦆"Deokjin Lake, Home to Various Lifeforms"🦆
Behind the information sign at Deokjin Park, you'll find Deokjin Lake teeming with lotus flowers. As stated in the posted information, aside from the lotus flowers, there are various aquatic plants like water celery, and animals such as rice field frogs, marsh snails, and carp living in Deokjin Lake. Knowing that Deokjin Lake sustains such rich biodiversity makes it feel even more precious, and it's a reminder to respect and preserve the park.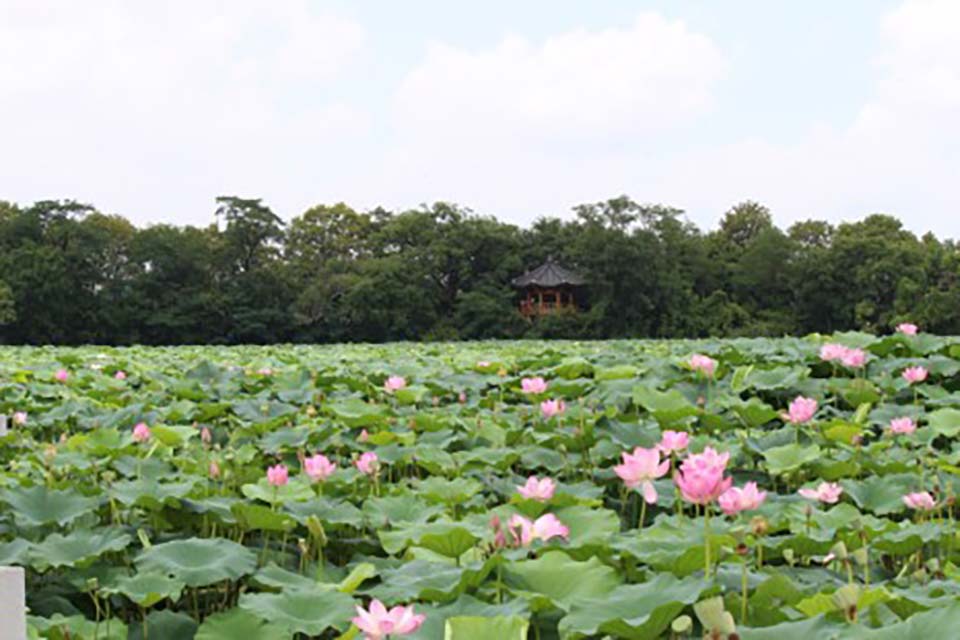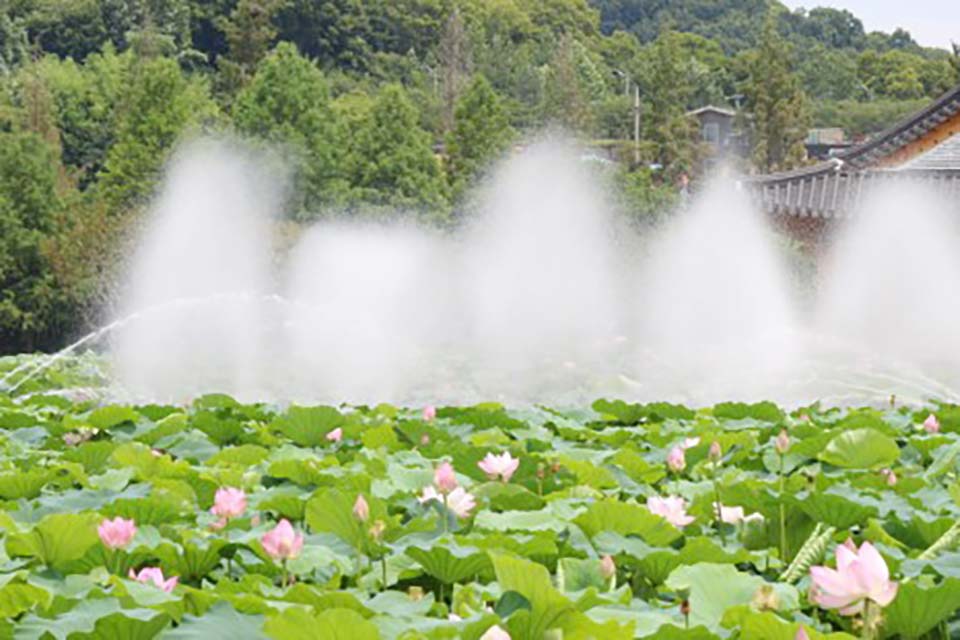 "A Landscape to be Mesmerized by Lotus Fragrance"
I finally got to see the renowned 'Deokjin Cheryeon' with my own eyes! Between the green leaves, you'll find an abundance of brilliant and beautiful pink lotus flowers! In Deokjin Park, there's a pavilion named 'ChwiHyangJeong' which translates to "Pavilion to get drunk on the fragrance of lotus flowers." You'll understand why it's named so, as even from pictures, you can almost smell the sweet fragrance of the lotus flowers.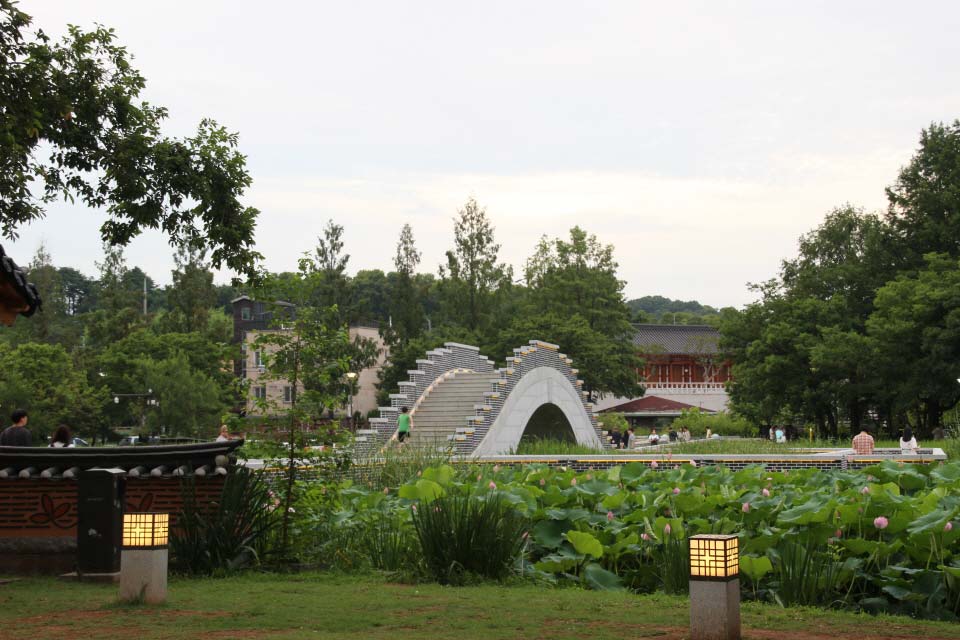 ️"Yeonhwa Bridge and Yeonhwajeong Library"️
Crossing the lotus-filled Deokjin Lake is 'Yeonhwa Bridge.' Through the "Deokjin Park Construction Project," the original Yeonhwa Bridge and Yeonhwajeong were demolished and rebuilt, showcasing Jeonju's identity in their new designs.
Not only Jeonju's citizens but also many tourists visit Deokjin Park to see the traditional Seokgyo-style Yeonhwa Bridge and the traditional Hanok-style Yeonhwajeong Library.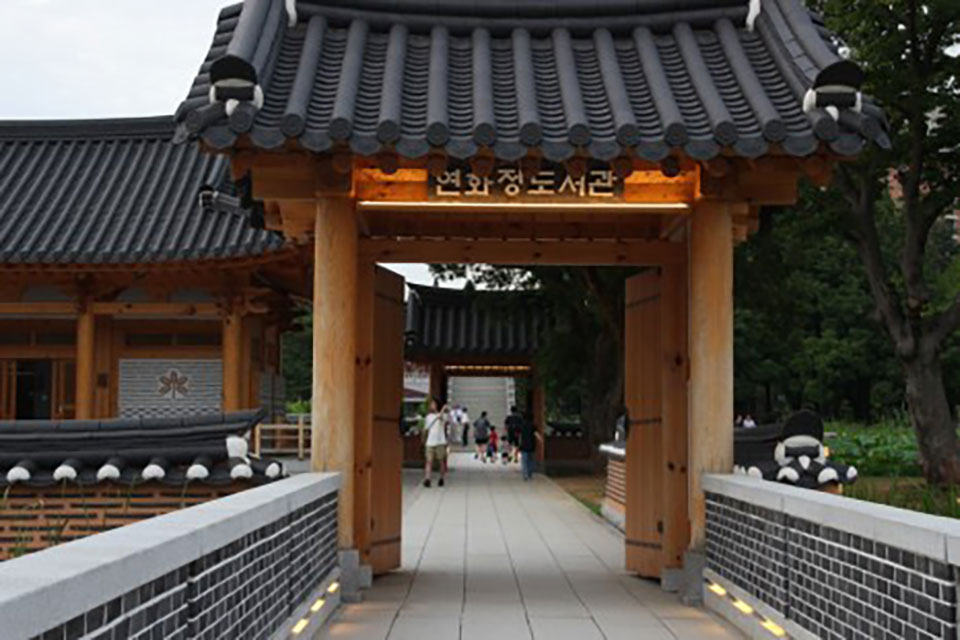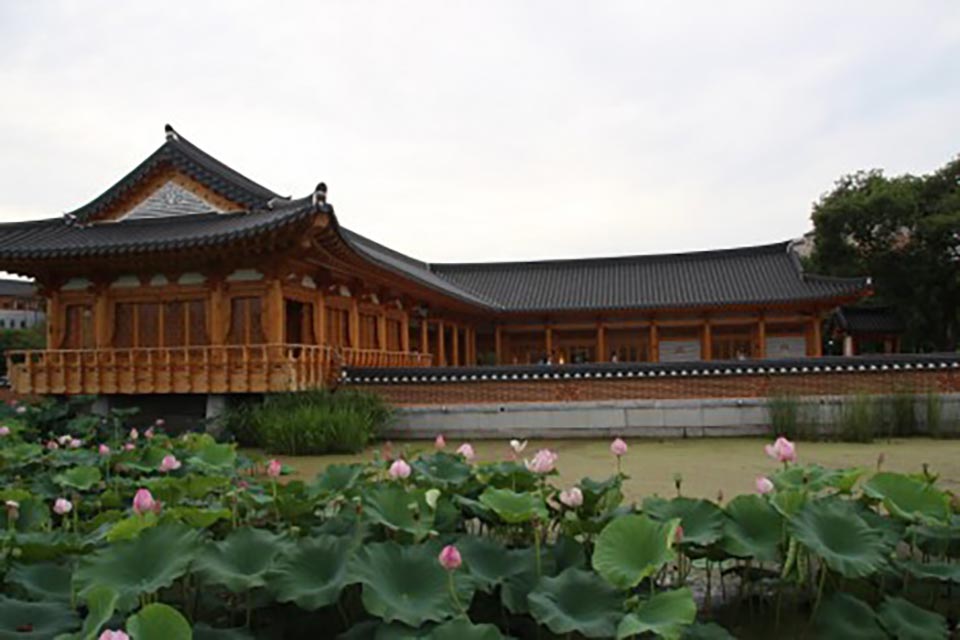 As you walk along Yeonhwa Bridge, you'll encounter the elegant Yeonhwajeong Library, exuding a serene beauty and dignified atmosphere. Not only is its exterior stunning, but its interior is also reputed to be refined and full of traditional charm, which we'll take a closer look at next.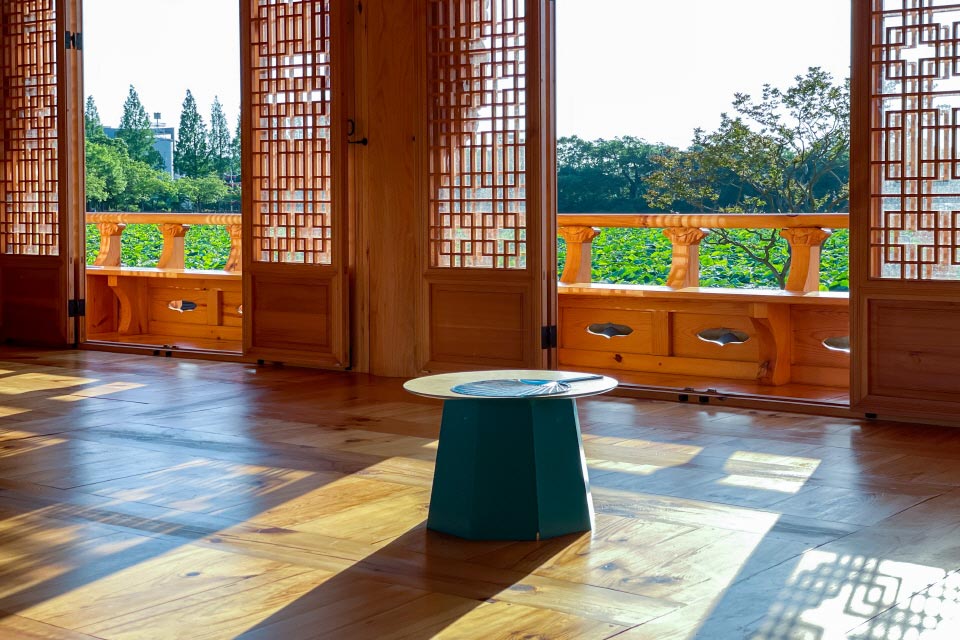 "Yeonhwajeong Library, Perfect for Reading, Healing, and Taking Great Photos"
With sunlight gently warming the room, a cozy atmosphere fills the space. It feels like even a challenging book could be finished in no time if read here. After reading, you could lay down on the wide wooden floor, close your eyes, and fully immerse yourself in the fragrance of the lotus flowers for a healing moment. Plus, any photo you take here turns out to be incredibly beautiful. Once you experience it yourself, you'll understand why Deokjin Park is renowned as a national photogenic spot.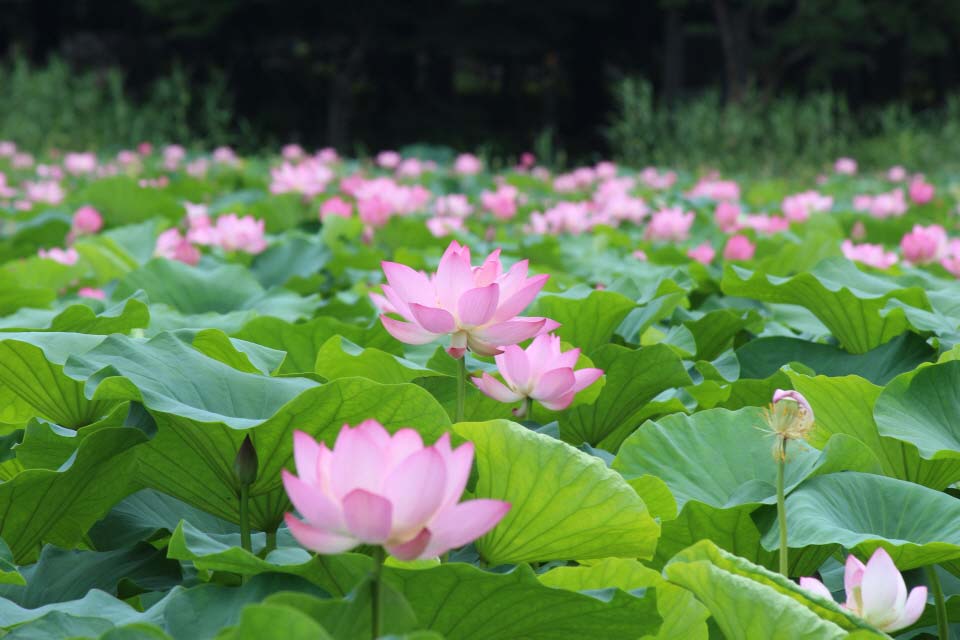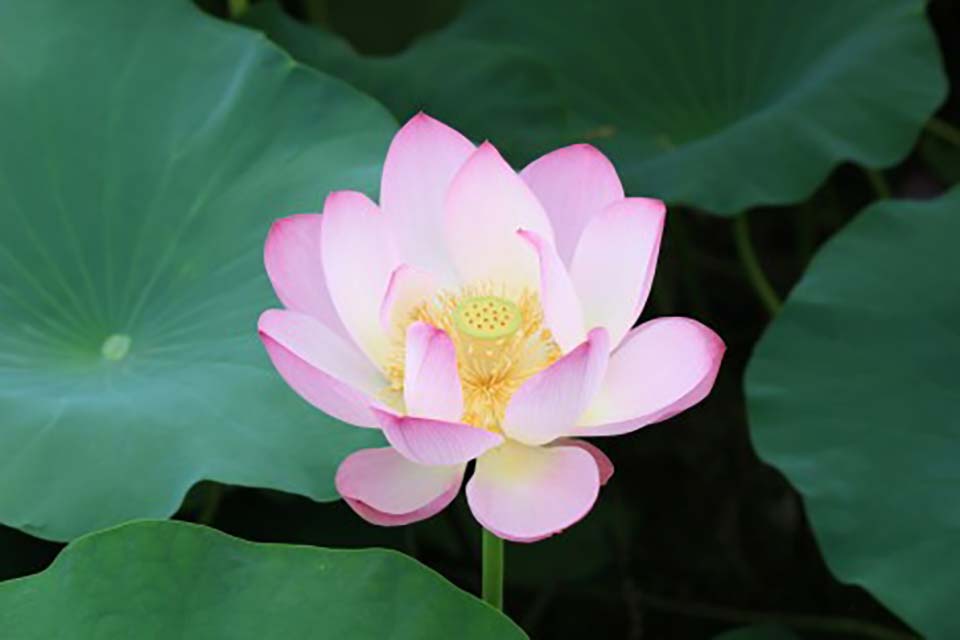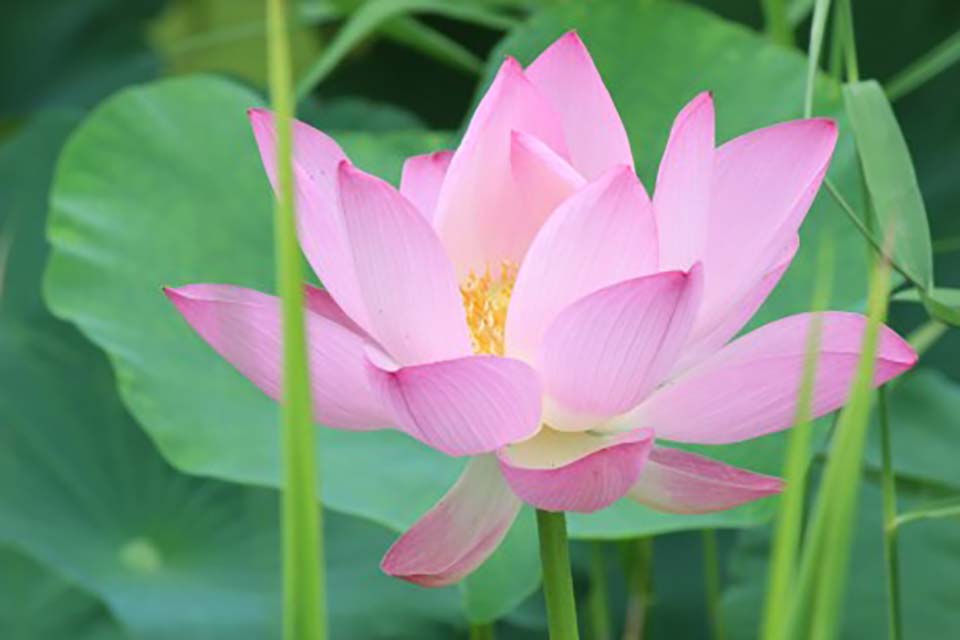 "The Elegant and Dignified Lotus Flowers"
Photos of lotus flowers look like a piece of artwork! The lotus flower's voluminous vibe combined with the watercolor-like pink petal tones form a harmonious, art-like atmosphere. It's not often that you find a flower that embodies grace, purity, and vibrancy all at once. If the lotus flower were a person, it would probably be the most beautiful person in the world!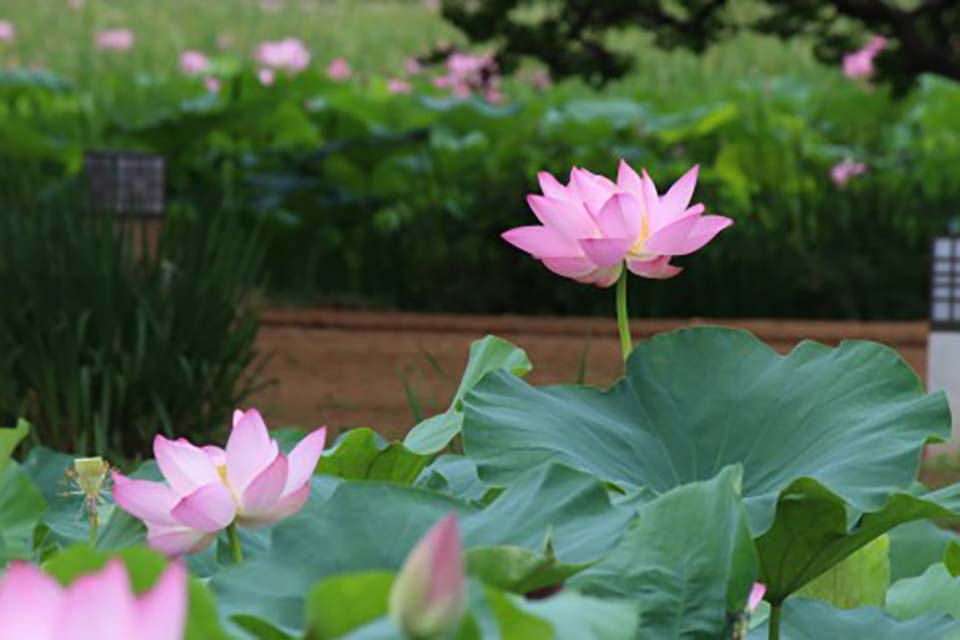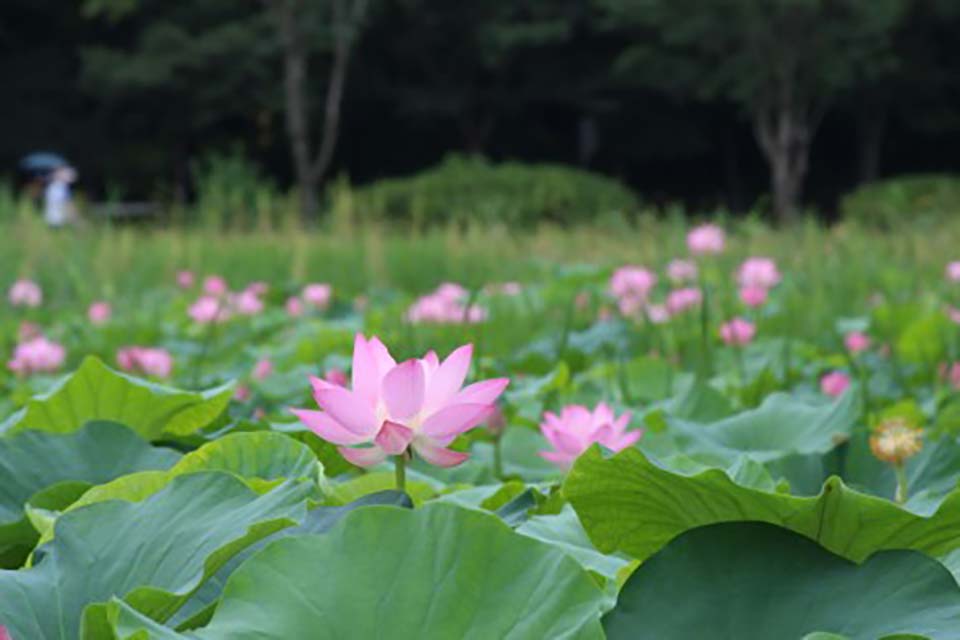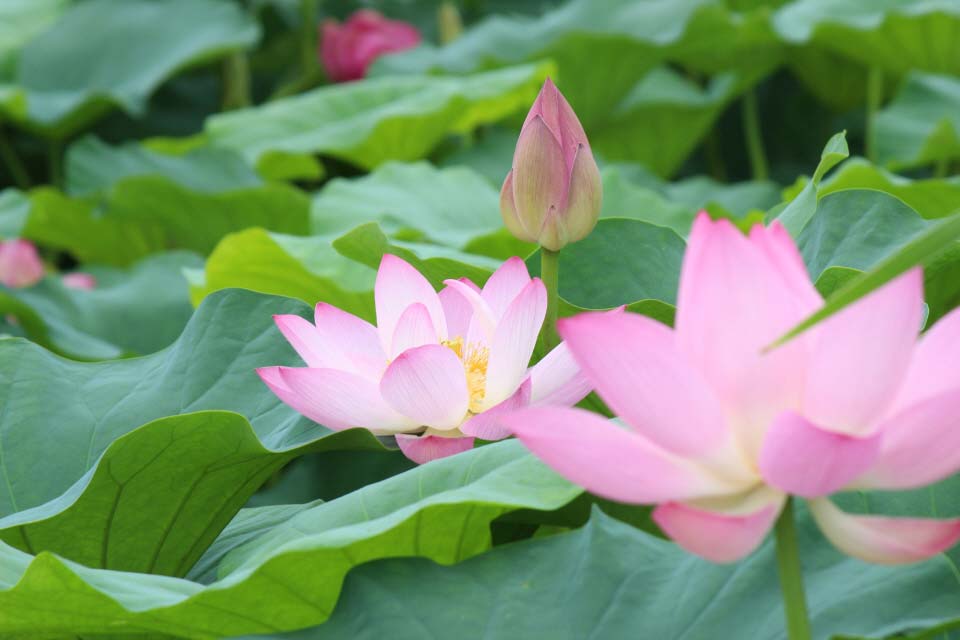 And that wraps up my tour of Jeonju Deokjin Park's iconic lotus flowers and the photogenic Yeonhwajeong Library. In this sweltering summer, the comforting breeze of an air conditioner indoors can be tempting, but why not take advantage of a beautiful day and visit Deokjin Park? You can only witness this stunning view during this time of the year.
How about a romantic date with your loved one, or a fun-filled outing with family, or even a playful time for children? Deokjin Park is perfect for everyone!
Jeonju Deokjin Park

Yeonhwajeong, 390-1, Gwonsamdeuk-ro, Deokjin-gu, Jeonju, Jeollabuk-do
The post 🌿🌸 Celebrate Summer with Lotus Blooms at Deokjin Park & Idyllic Yeonhwajeong, Jeonju! 🌸🌿 appeared first on Jeonju City Blog.