Ready, set, sweat!
Summer's in full swing and I can't step a foot outside without practically melting. I'm the type to bear the brunt of the heat, which means I'm always on the hunt for the next best way to chill down. And what screams "summer cool-down" better than some sweet, icy desserts like Patbingsu and ice cream?Today, I'm taking you on a sugar-coated journey to some of the finest Patbingsu paradises in Jeonju – perfect for a divine dessert experience post-meal.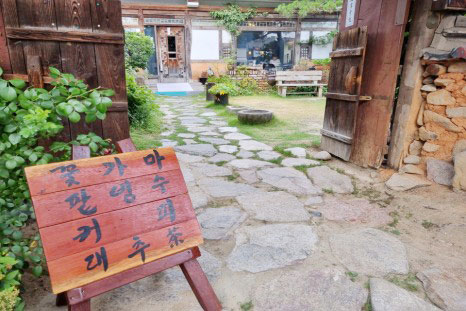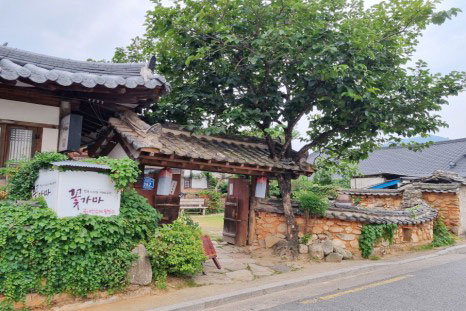 "A Hidden Gem in Jeonju Hanok Village: 'Kkotgama'"
Alright, spill the beans (pun intended!) – what's your Patbingsu pick? For me, it's all about three things: milk shaved ice, classic red bean Patbingsu, and of course, homemade red bean paste. That's the golden trio!
Drumroll, please… introducing to you my secret haven – 'Kkotgama', a charming cafe located in the heart of Jeonju Hanok Village. Its traditional Hanok-style architecture and exquisite offerings make it an irresistible stop for anyone with a sweet tooth.

Kkotgama
167, Gyeonggijeon-gil, Wansan-gu, Jeonju-si, Jeollabuk-do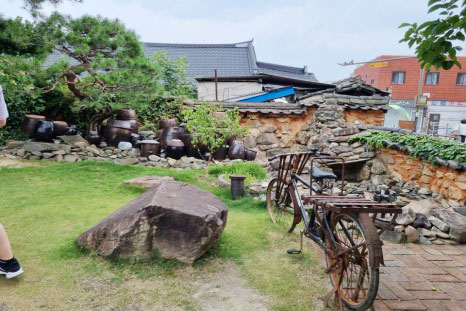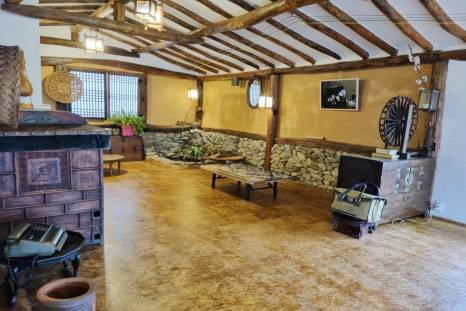 Stepping into the spacious yard dotted with majestic pine trees and a traditional stone basin, you can't help but feel the rush of serenity. Even my little one couldn't resist exploring every nook and cranny!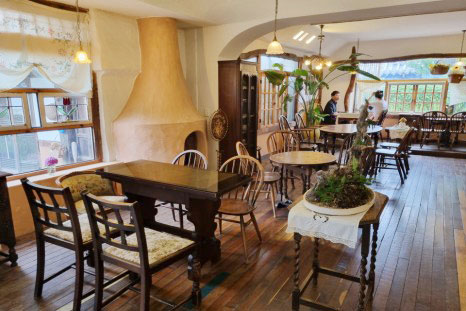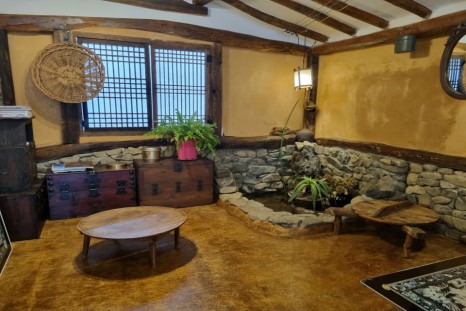 "Stepping Back in Time: Traditional Ambiance with Floor and Table Seating!"
Kkotgama's premises are pleasantly spacious, featuring a traditional stone basin and towering pine trees. Inside, the vintage furniture and floor seating set a nostalgic ambiance, perfect for those who appreciate a bit of history mixed with their present.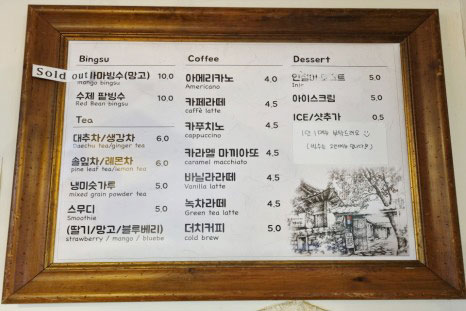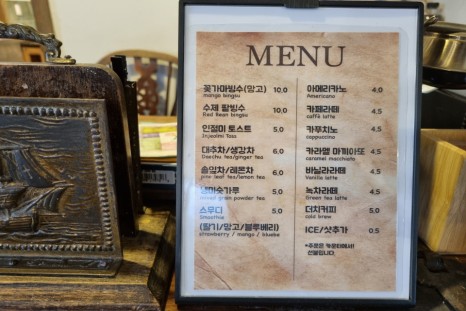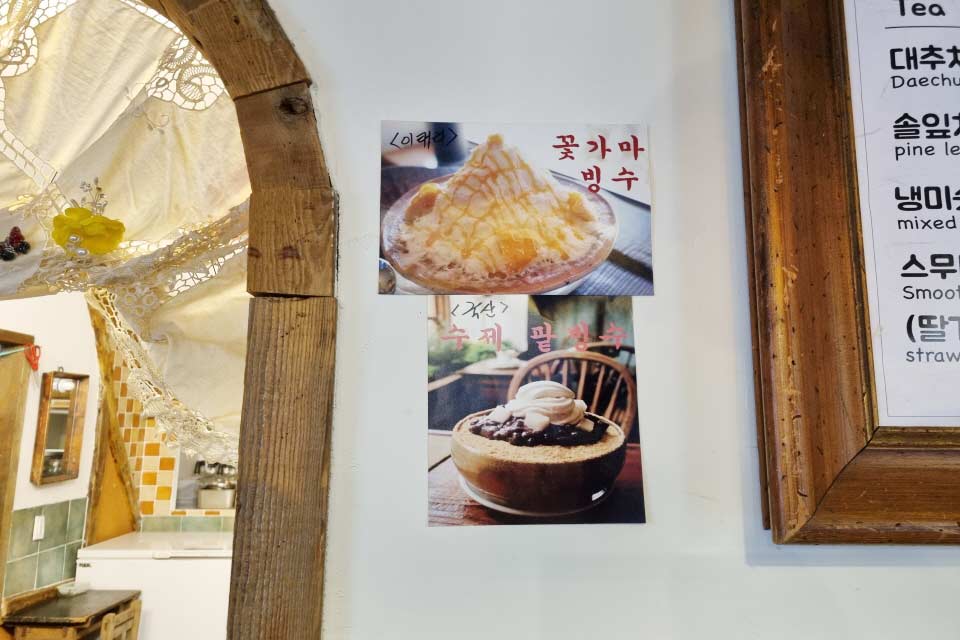 "Homemade Patbingsu Adventure with Local Red Beans"
Brace yourselves! I went on a wild ride to order what I was truly here for – the scrumptious homemade patbingsu. Our friendly host mentioned that they make it with locally sourced red beans, and I was all in for it! They had an array of tempting options, from injeolmi toast to ice cream, but since I was already stuffed from dinner, I decided to save the other delights for my next visit and opted for the patbingsu this time around.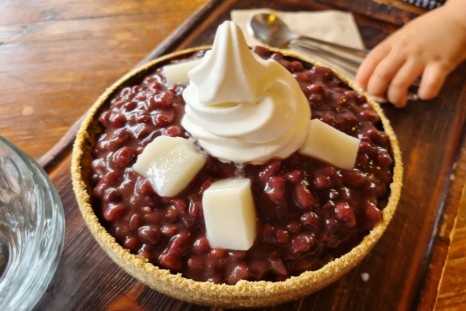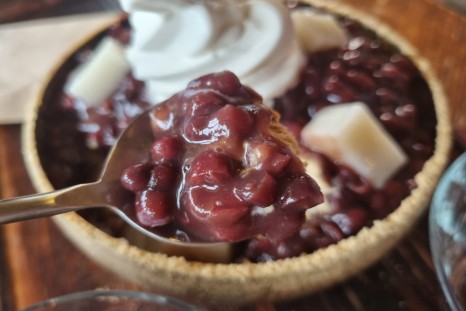 "Sweet Harmony of Non-Sweet Red Beans and Milk Ice"
And then, the moment of truth! The patbingsu arrived at the table, featuring a generous layer of local red beans, chewy-looking injeolmi, and a scoop of ice cream sitting proudly atop. Before I could snap a photo for you guys, my little one's eager hand had already reached out for a spoonful, clearly unable to resist the chilly allure.
Now, onto the taste! The red beans were rich, yet not too sweet, which was a pleasant surprise. I've always found canned red beans excessively sweet, but these… these I could eat forever without getting tired of them. So much so, even my husband, who isn't typically a patbingsu fan, was singing praises as he enjoyed the icy treat.
The milky ice perfectly complements the red beans, creating a heavenly combination. The owner let us in on a secret – to fully savor the flavors, take a spoonful at a time instead of mixing it all up!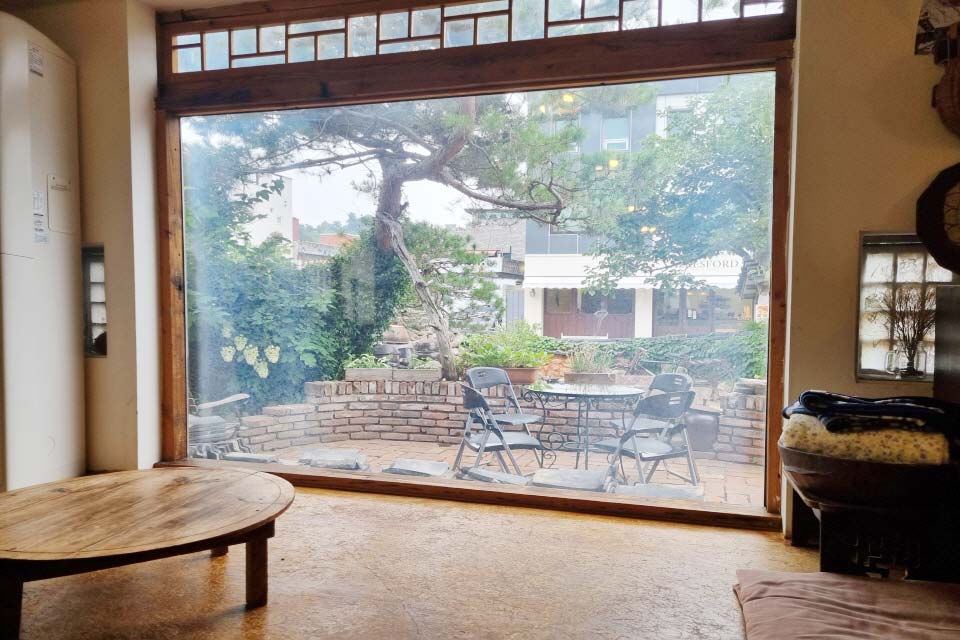 "'Kkotgama' – The Café with a Kind Owner and a Beautiful View!"
Before we even knew it, we'd gobbled up everything and managed to capture a gorgeous shot of the view outside the window. Trust me, folks, this cafe has got some prime window seating that allows you to drink in the stunning view! It just adds another level of joy to the whole experience.
And guess what? As we were leaving, the owner beckoned me over. Understanding the struggle of juggling a baby and trying to take photos at the same time, he kindly offered to take a family picture for us! With the beautiful Hanok as our backdrop, it was a touching gesture we appreciated deeply. 🥰 Talk about excellent customer service!
You bet we're making a return visit soon! See you again, awesome café!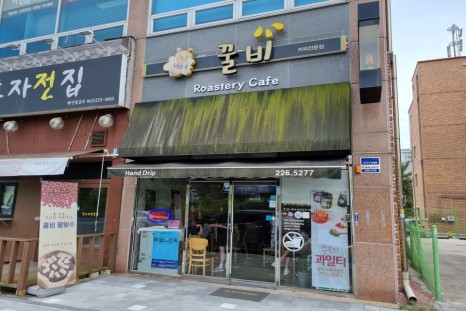 "'Kkulbi' – Only Using Domestic Red Beans in Jeonju!"
Next up is 'Kkulbi', a delightful find during one of my late-night cravings a few years back. The star of their show? 100% locally sourced red beans, prepared with love and care.

Kkulbi
12-6, Hugok-gil, Wansan-gu, Jeonju-si, Jeollabuk-do


Kkulbi Songcheon Branch
4-19, Dugan 7-gil, Deokjin-gu, Jeonju-si, Jeollabuk-do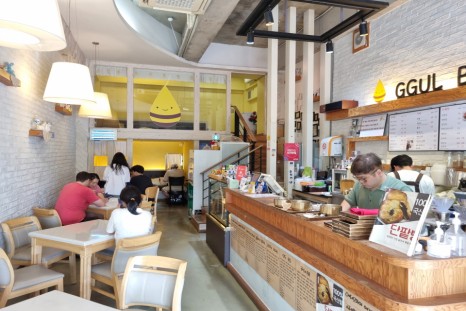 "Diverse Bingsu, Sweet Red Bean Porridge, and Homemade Teas"
Our visit was on a Sunday afternoon, and boy, was the café already buzzing with life – absolutely full house! It's no surprise, considering their incredible menu. Not only do they serve a variety of bingsu like milk bingsu, blueberry bingsu, and more, they've also got sweet red bean porridge and homemade teas like ssanghwa-tang and ginger tea!
As for me, I'm a firm believer that the basics are the real deal in any place. So, I went with the classic choice – the Milk Bingsu, to-go.
"Kkulbi's Sweet Mascot"
While waiting for my order, I couldn't help but notice their cute mascot, a sweet Kkulbi, adorning the window. Isn't it just adorable?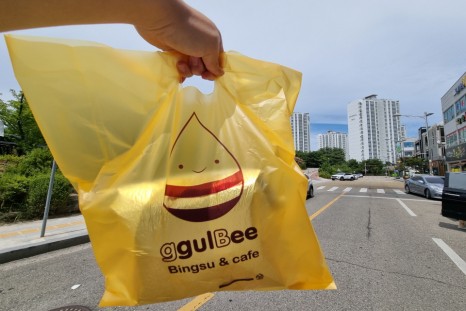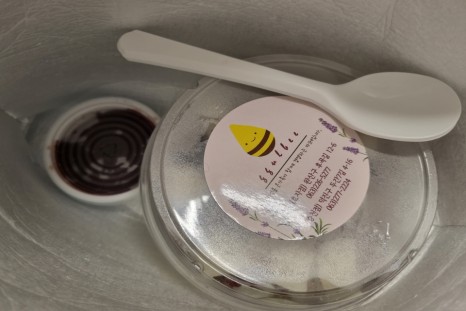 Finally, our takeaway arrived! We rushed home before our precious Patbingsu could melt. Their packaging was top-notch, ensuring our Patbingsu stayed frozen and intact.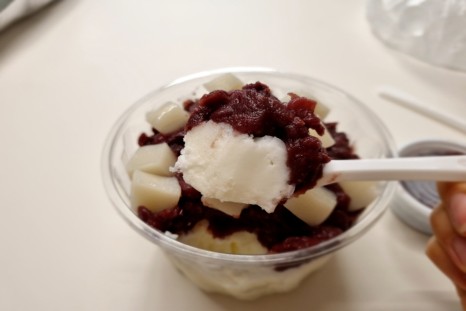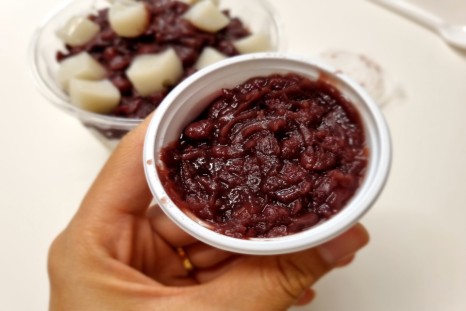 The taste was beyond amazing! The rich red beans, chewy Injeolmi, and the milky ice was a dream team. And guess what? They even provided an extra container of red beans. Talk about generosity!
So there you have it, folks – 'Kkotgama' and 'Kkulbi', my two top picks for the best Patbingsu spots in Jeonju. Trust me, once you've tried their heavenly Patbingsu, you'll be counting down the days to your next visit!
As a bonus, why not take a stroll around the scenic Jeonju Hanok Village before or after your visit? It's the perfect way to soak up the local culture, and of course, work off that Patbingsu!
Stay cool, folks, and remember – there's always room for dessert!
The post 🍨Local's Ultimate Guide to Jeonju's Coolest Patbingsu Spots🍨 appeared first on Jeonju City Blog.