I headed to Jeonju Hyanggyo (Confucian School) to see the famous giant gingko trees. The temperature is going down and the days are getting shorter, but Jeonju Hanok Village is still beautiful in the autumn rain.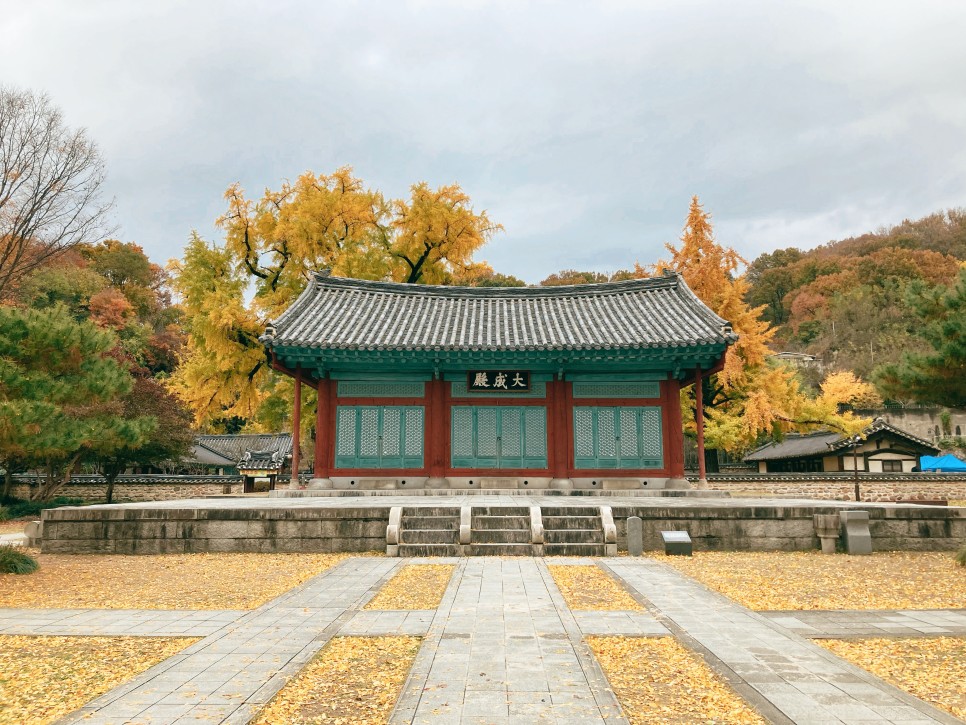 Hyanggyo is government-run provincial Confucian schools that were established during the Goryeo Dynasty (918-1392) and Joseon Dynasty (1392-1910). Jeonju Hyanggyo was originally built in 1354, during the Goryeo Dynasty.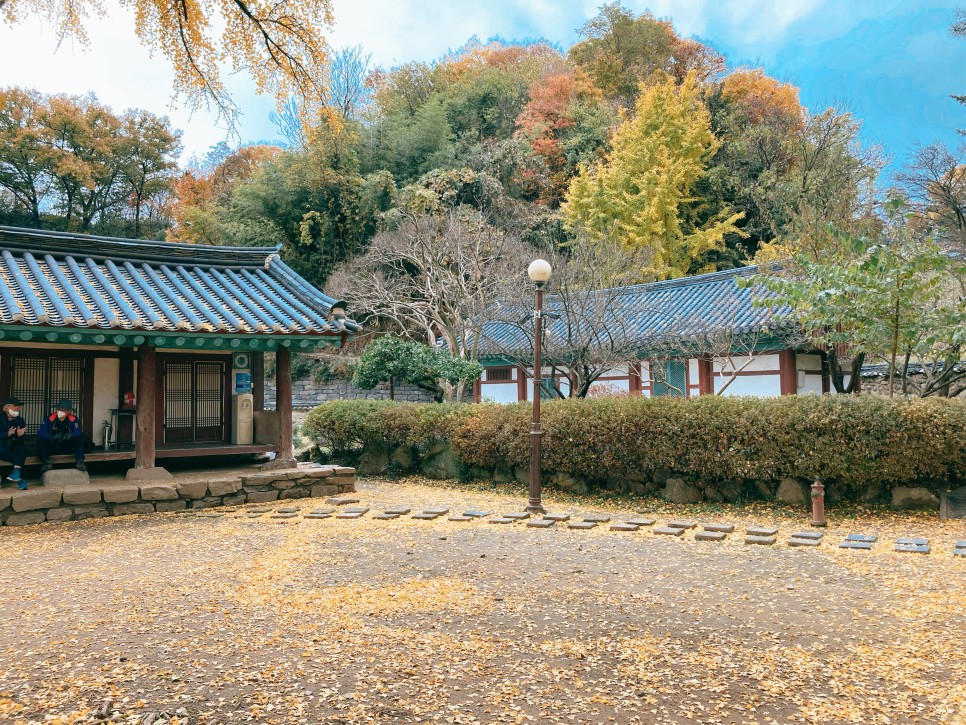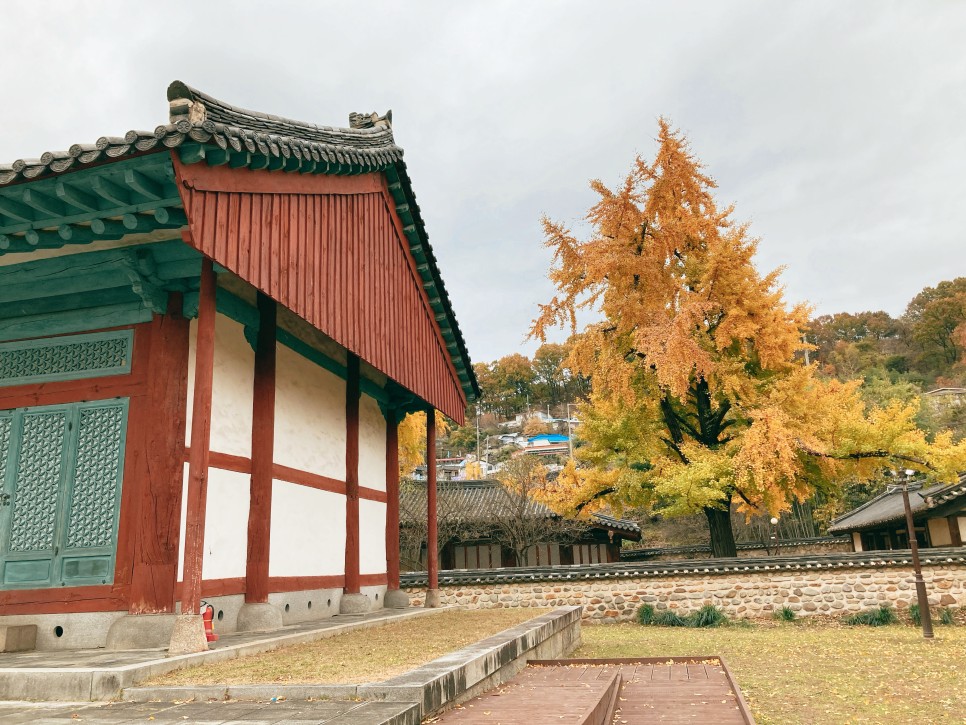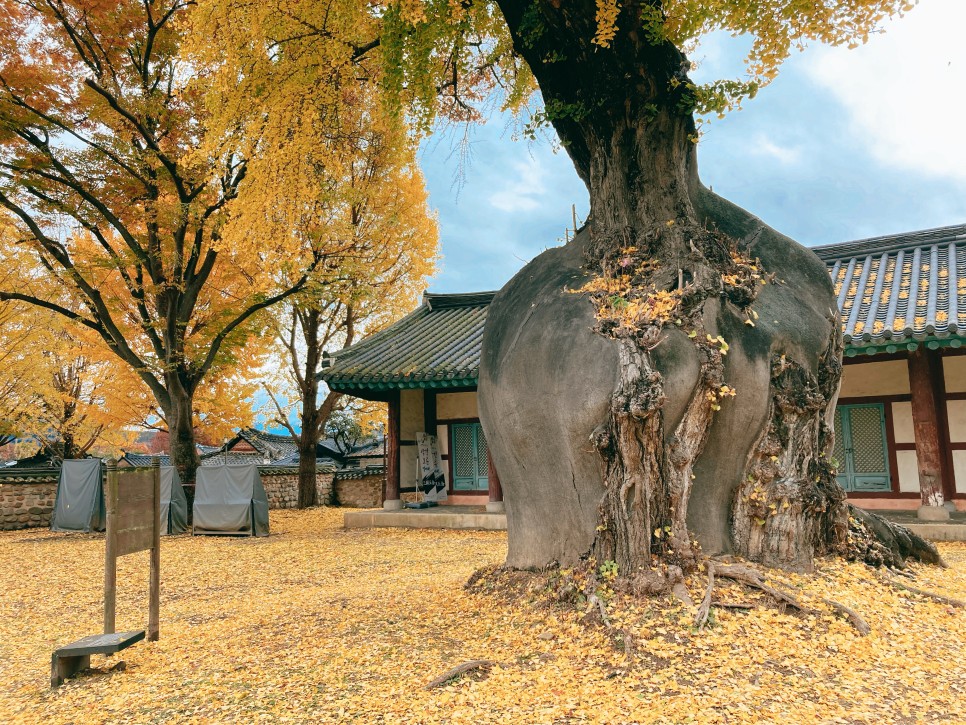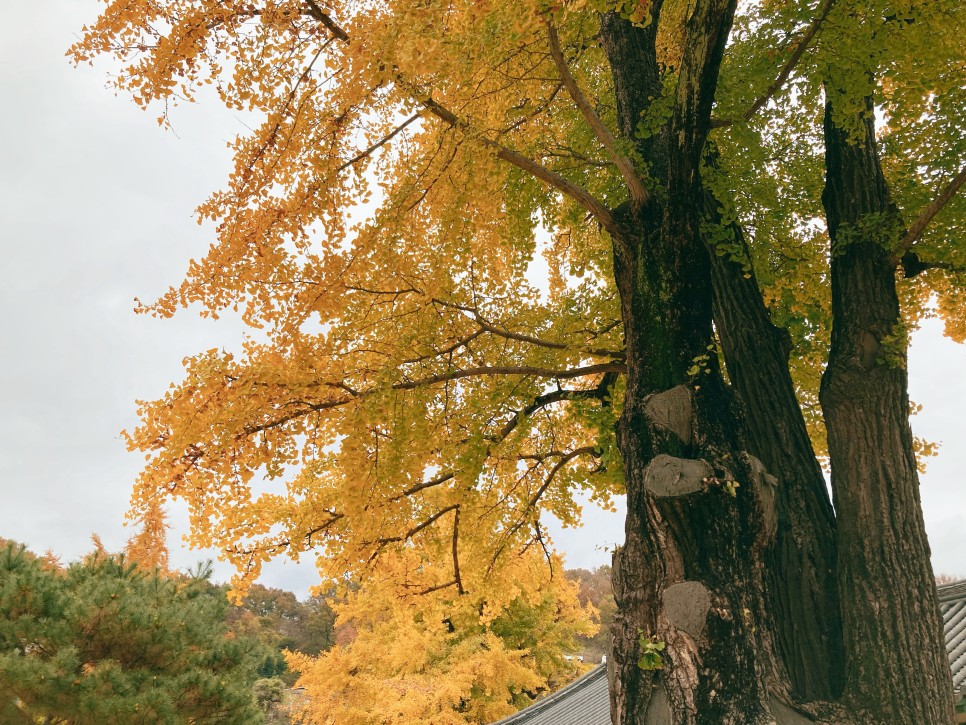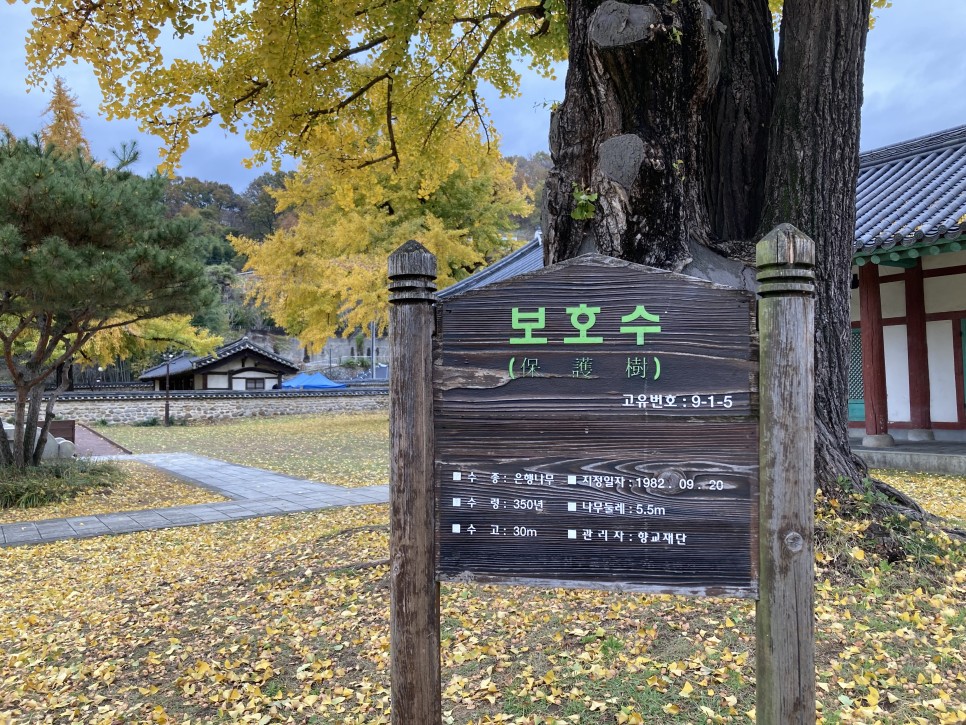 Jeonju Hyanggyo is renowned for the old and giant gingko trees. The biggest ones near the main building are the most famous. With the leaves turning bright yellow, they are more beautiful than ever in autumn.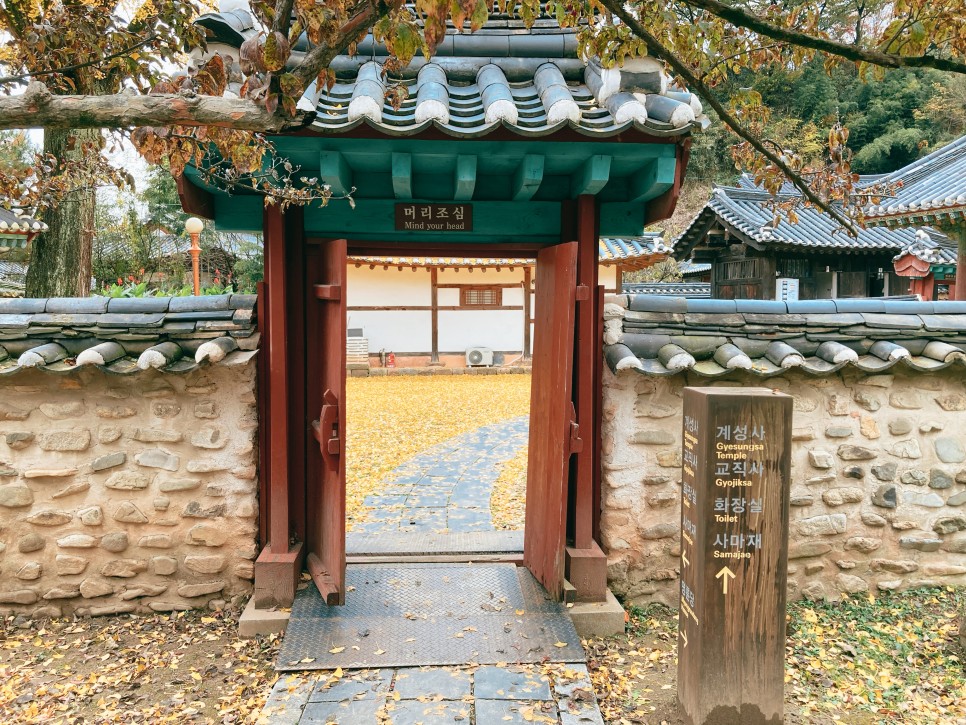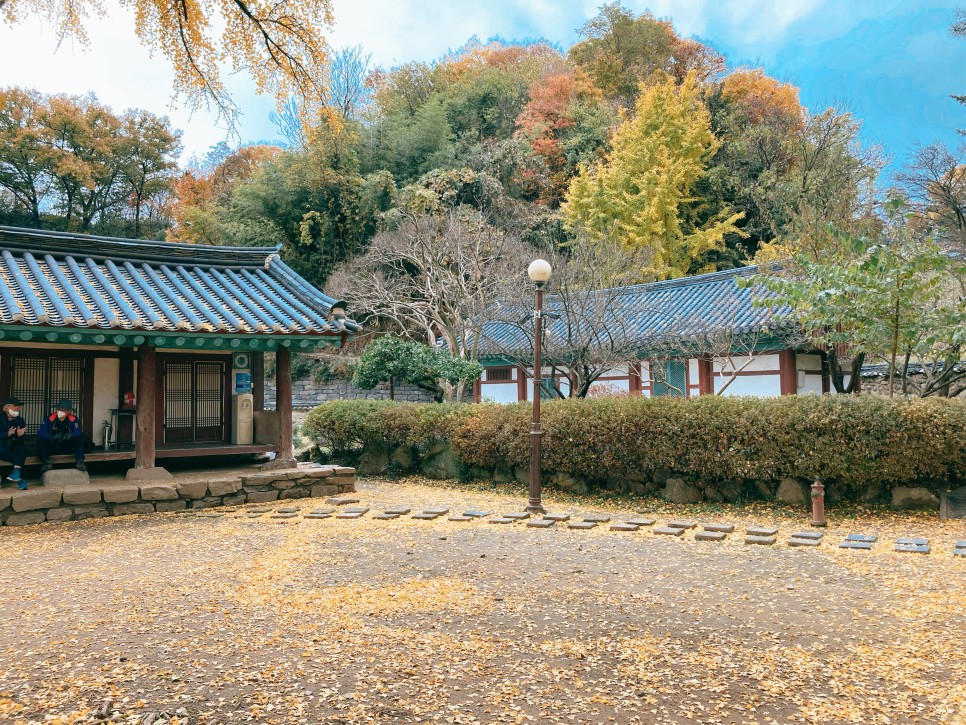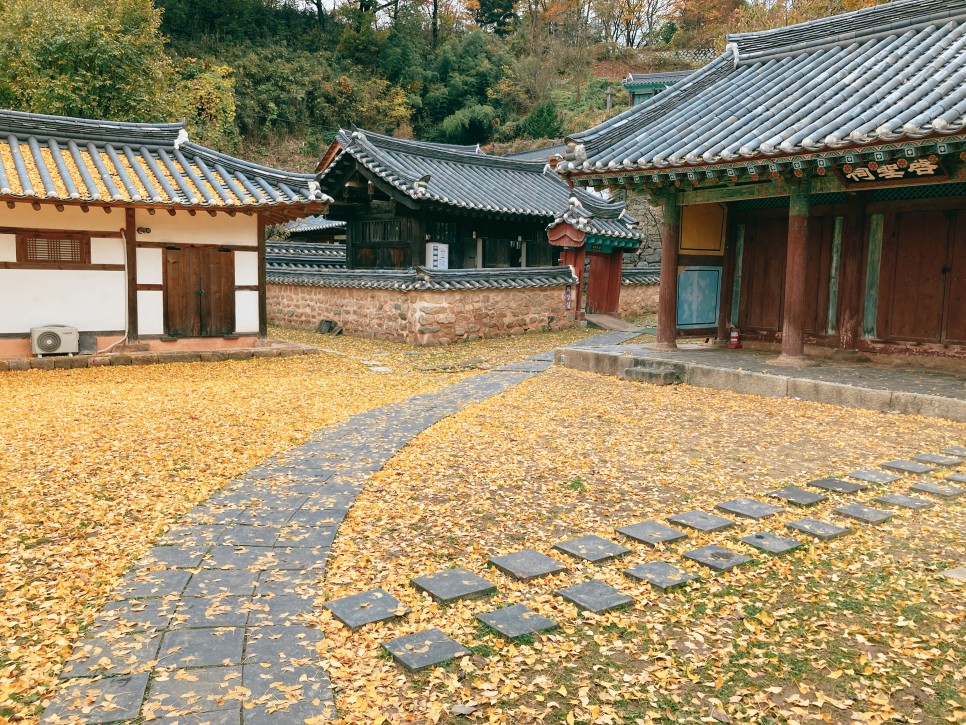 I arrived quite early, around 9 in the morning. But there were already a number of photographers taking photos and videos of Jeonju Hyanggyo and its gingko trees.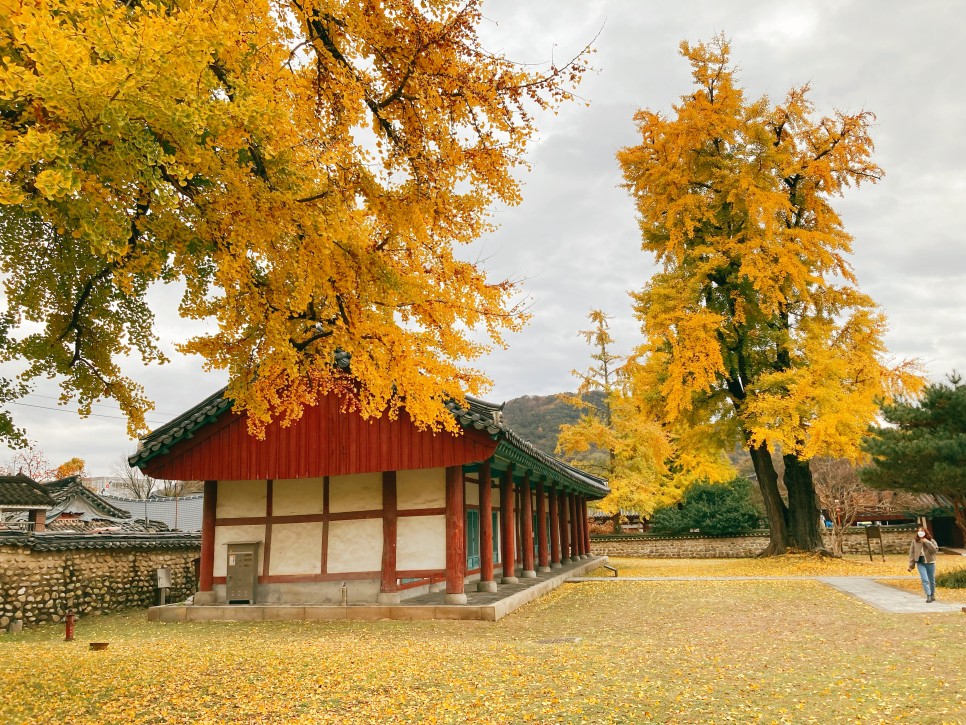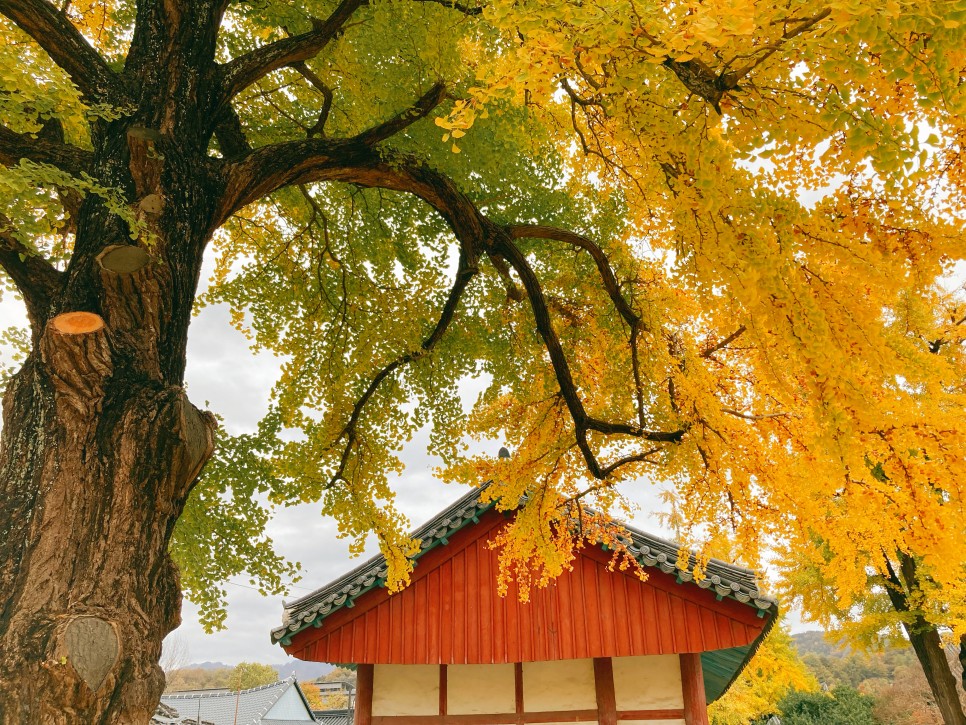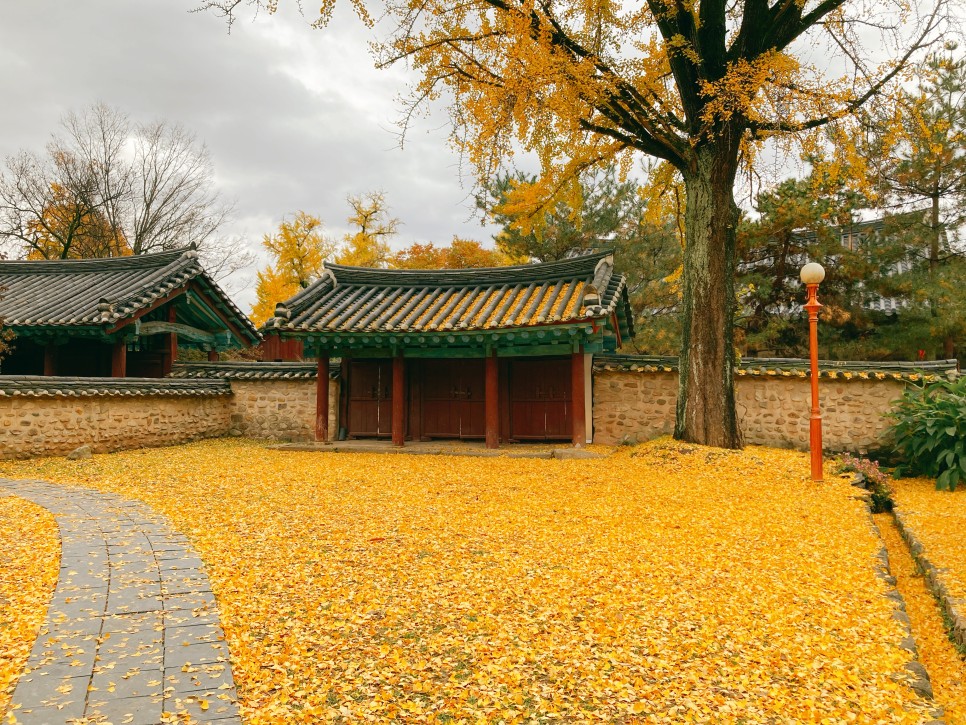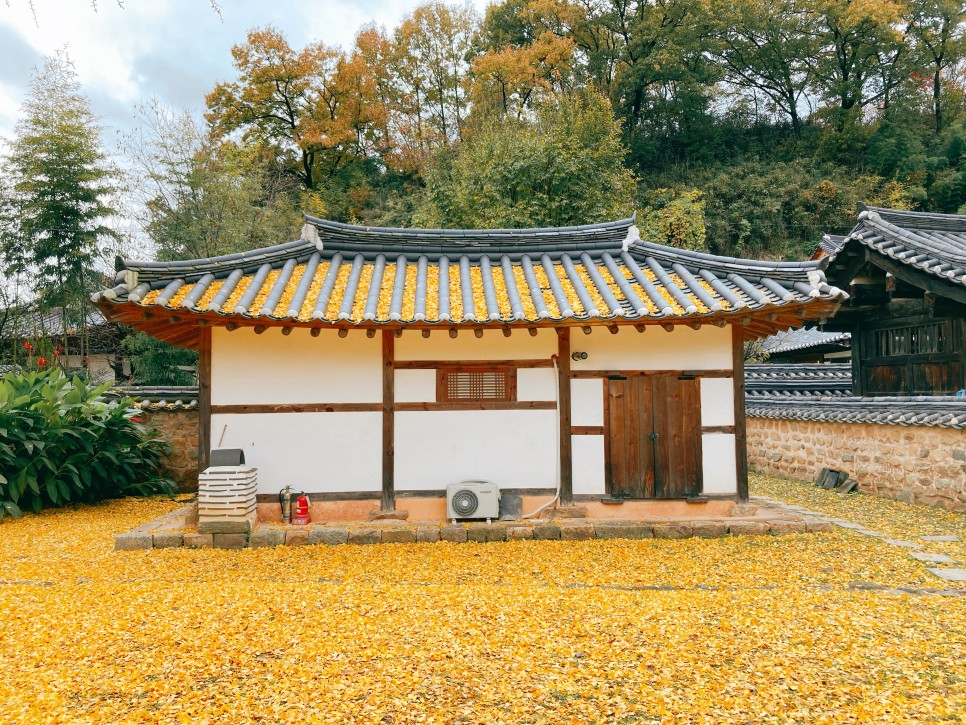 Even when alone, walking over the carpet of yellow gingko leaves was quite pleasant. Also, I tend to discover new buildings and corners every time I visit, probably because the site is quite big.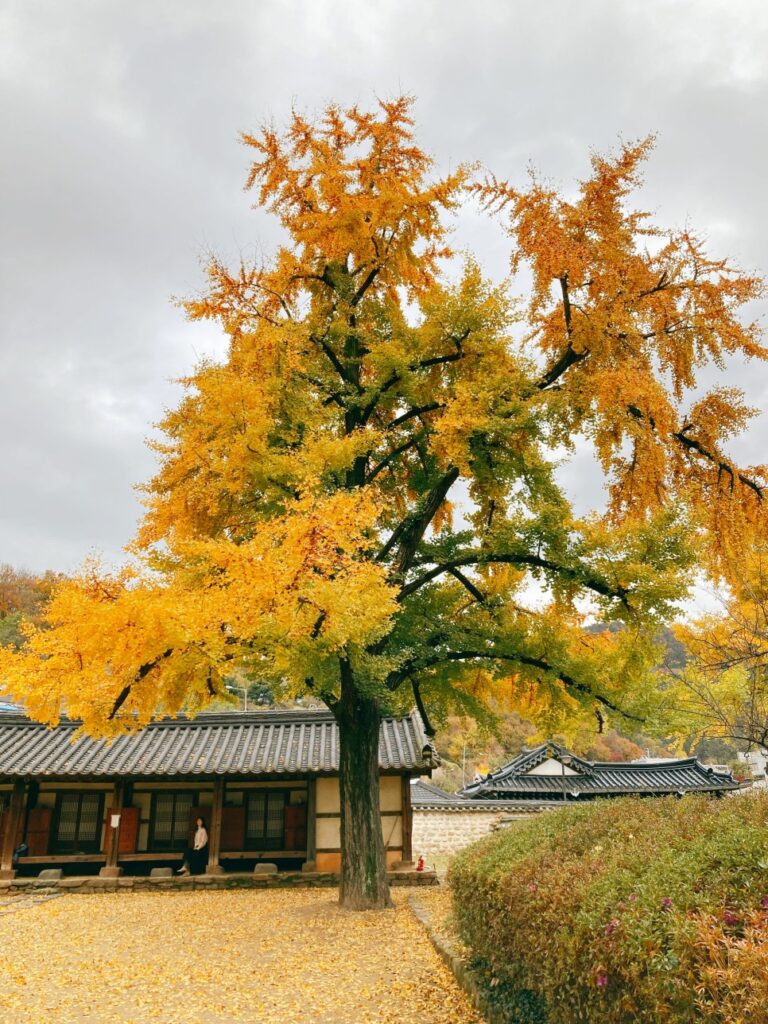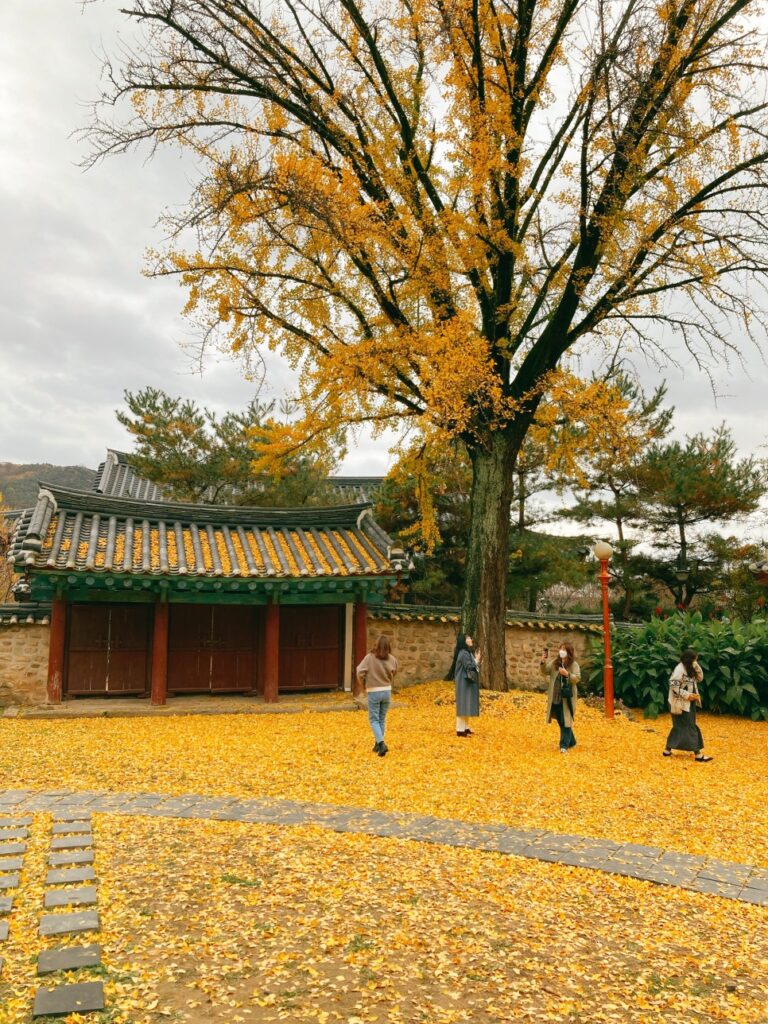 I exited through a small gate open towards the walled alley. The gingko trees rose above the wall. The leaves weren't completely yellow yet.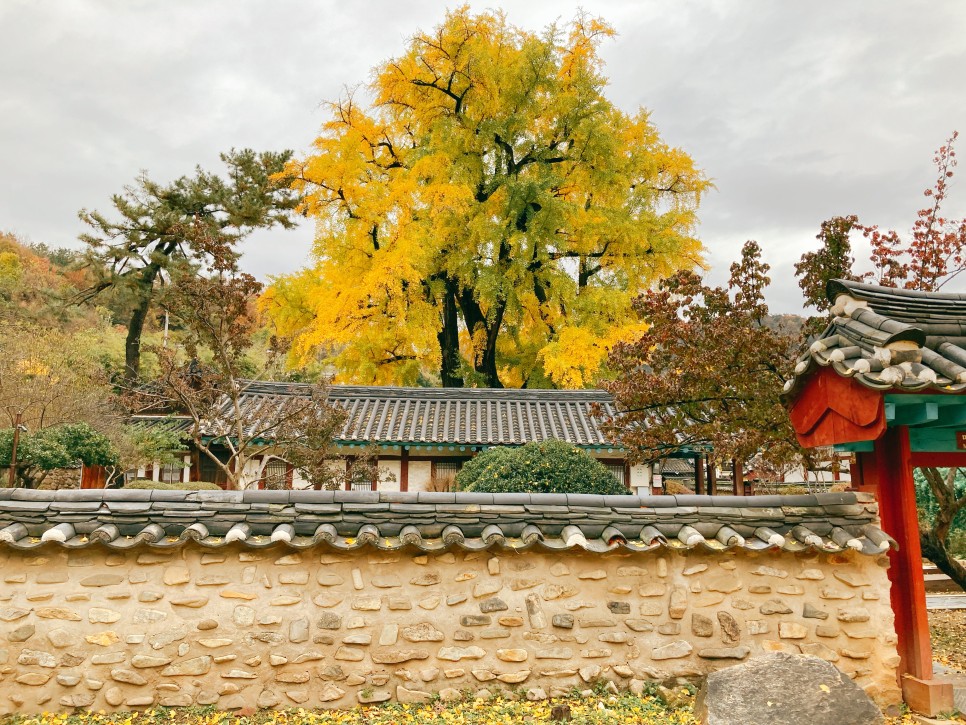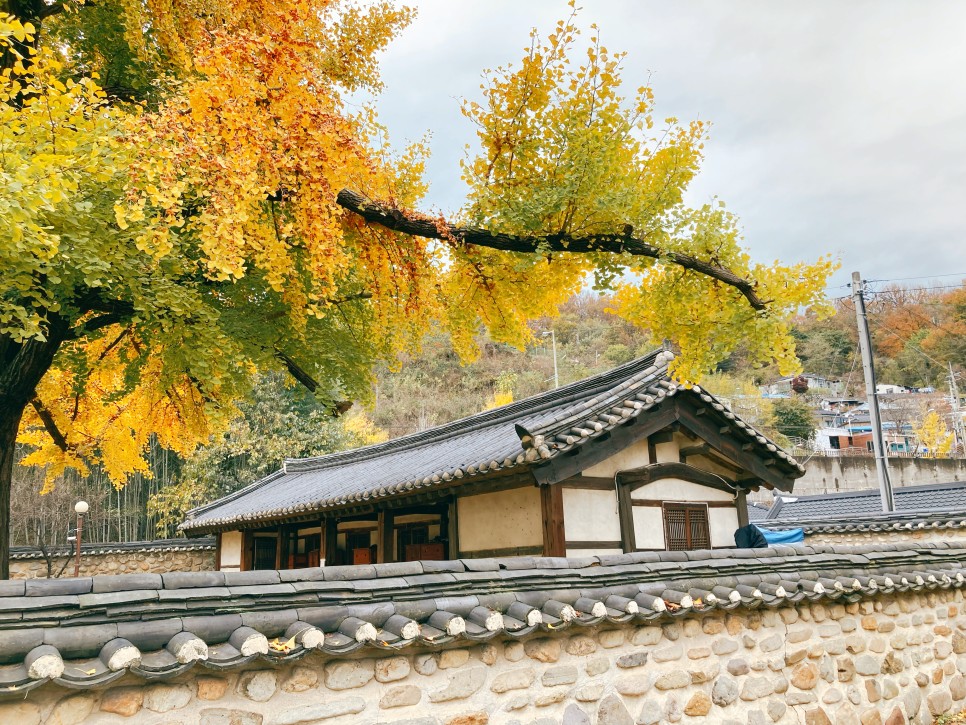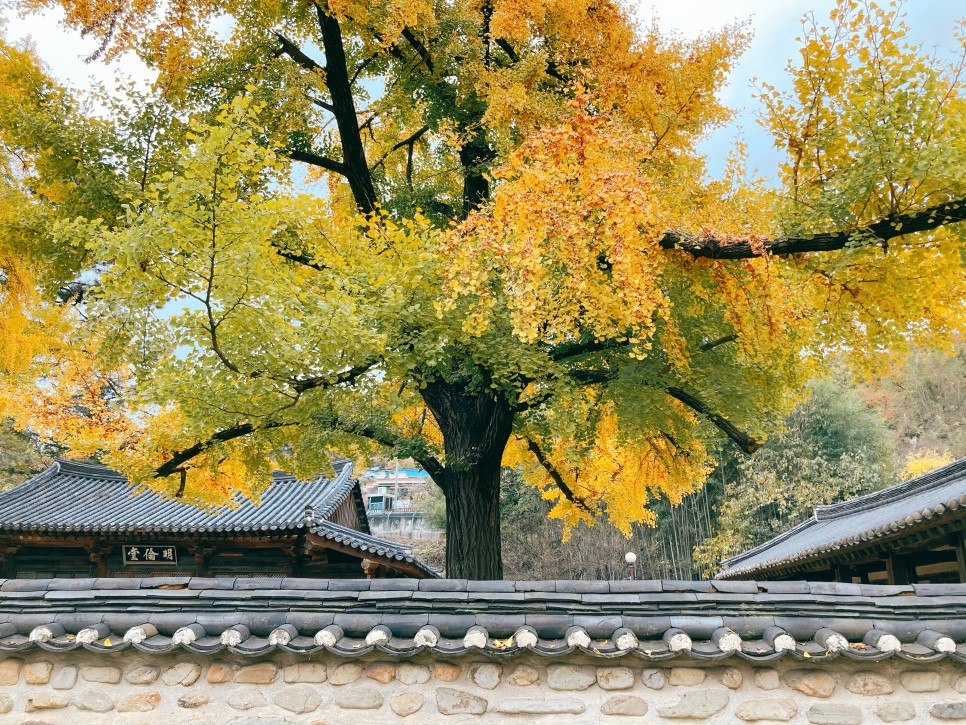 The yellow with bit of green was also nice, but the leaves will turn full yellow in about one to two weeks. There's still time to appreciate the autumn gingko trees in Jeonju Hanok Village!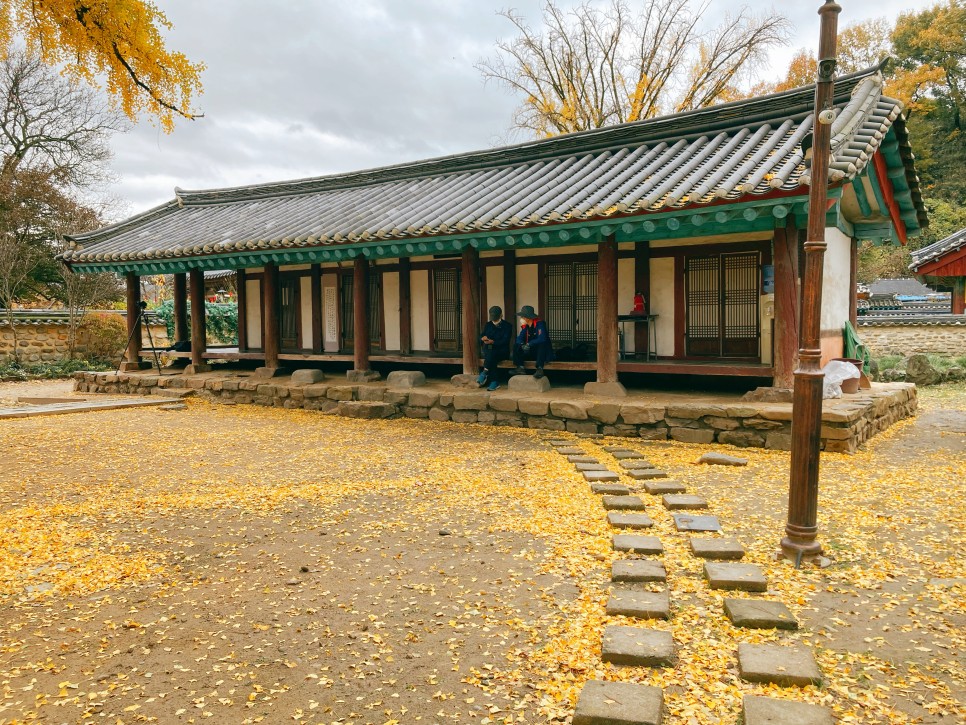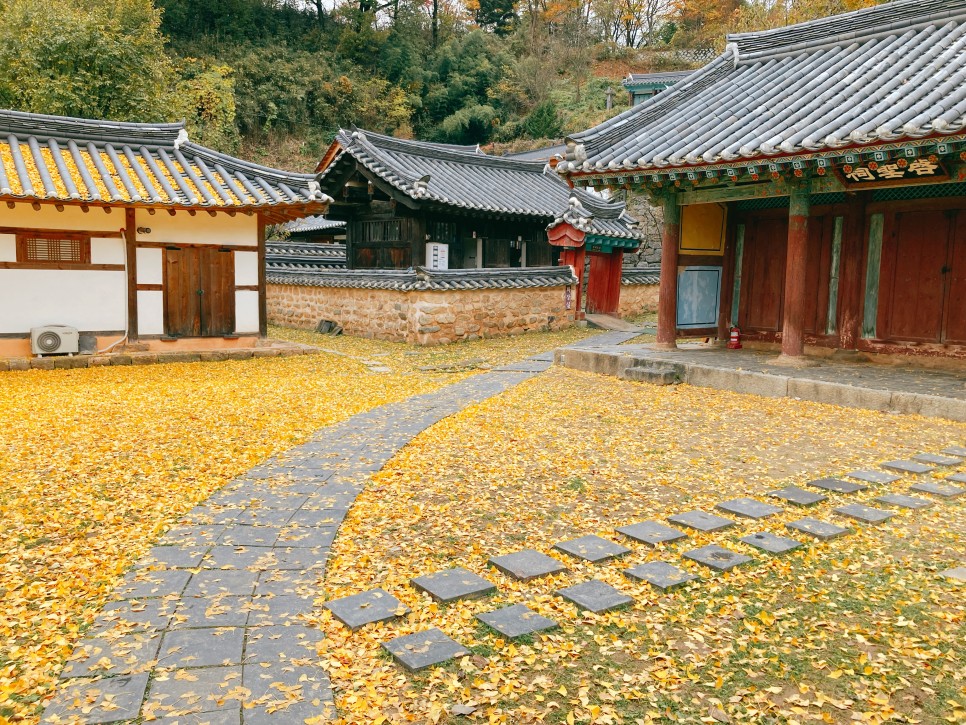 Jeonju Hyanggyo
Address: Hyanggyogil 139, Wansangu, Jeonju
​
The post Colorful Gingko Trees at Jeonju Hyanggyo (Confucian School) appeared first on Jeonju City Blog.