Sambaek Jip
Open in 1947, Sambaek Jip is one of the most celebrated food venues in not just Jeonju, but in Korea. In the past, the venue sold only 300 bowls of Kongnamul Gukbap, hence the name 'Sambaek' ('300' in Korean). Although Sambaek Jip boils simple ingredients – bean sprouts, kimchi, rice, pickled shrimp, and the like – the flavor of the kongnamul gukbap is deep.
Address: Jeonjugaeksa 2gil 22, Wansangu, Jeonju
Contact: 063-284-2227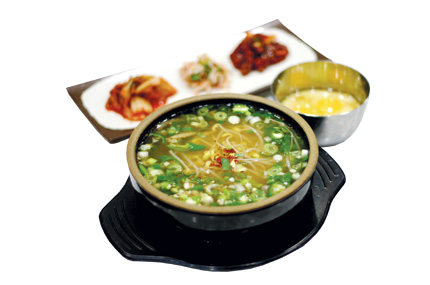 Hyundaiok
The merchants of the Nambu Market, the biggest traditional market in Jeonju, have frequented Hyundaiok. Hyundaiok's kongnamul gukbap is famous for the 'toryeom' cooking method: upon receiving order, repeatedly pouring hot broth over the rice and other ingredients. This method enriches and enables the flavor to penetrate thoroughly through the rice. I recommend ordering deep fried squid as a side dish.
Address: Hwasancheonbyeon 2gil 7-4, Wansangu, Jeonju
Contact: 063-228-0020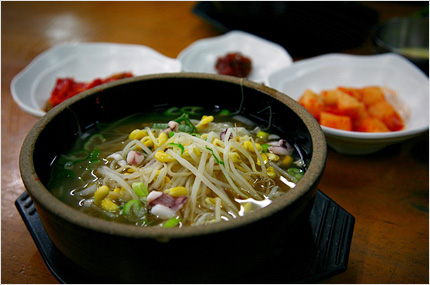 Waeng-i-jip
Many Korean politicians, including the current Presient Moon Jae-in have frequented Waeng-i-jip for kongnamul gukbap. More than three decades old, the patrons of this venue enjoy the crunchy bean sprouts and the clean-flavored broth.
Address: Dongmungil 88, Wansangu, Jeonju
Contact: 063-287-6979/6980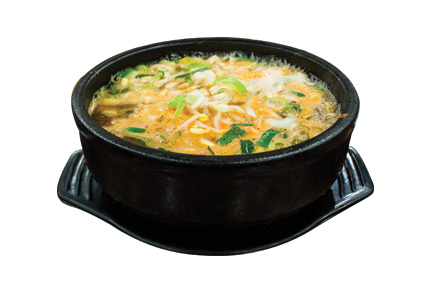 Hanilgwan
Hanilgwan's kongnamul gukbap has deep flavor. The broth is boiled with fresh bean sprouts, turnips, chilli pepper seeds, spring onion roots, and others. The dish is topped with crunchy bean sprouts and fermented kimchi for extra clean and spicy taste.
Address: Eoeunro 48, Wansangu, Jeonju
Contact: 063-226-1569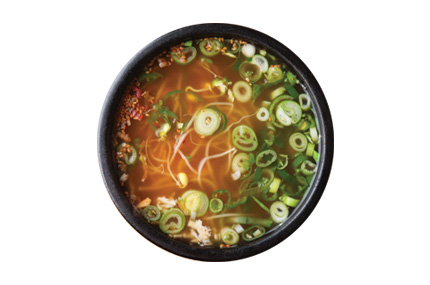 Pungjeon Kongnamul Gukbap
Pungjeon Kongnamul Gukbap offers the rice and the soup separately for the 'clean' flavor. Adding fermented homemade kimchi will enhance the flavor even more! I also recommend siraegi guk (radish top and soybean paste soup) too.
Address: Dongmungil 73, Wansangu, Jeonju
Contact: 063-288-0730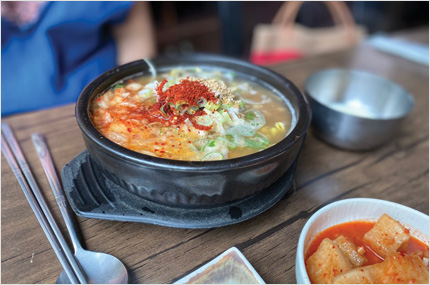 Kongnaru Kongnamul Gukbap
The Kongnaru Kongnamul Gukbap brings out spicy and clean flavor with red chilli pepper powder and fermented kimchi. I also loved the bowlful of the crunchy bean sprouts.
Address: Jeondongseongdanggil 14, Wansangu, Jeonju
Contact: 063-288-4853
The post Deep Flavor with Humble Ingredients: Jeonju Kongnamul Gukbap (bean sprouts and rice soup) appeared first on Jeonju City Blog.