May is the fringe tree flower blooming season. It seems almost magical like piles of snows blooming on trees.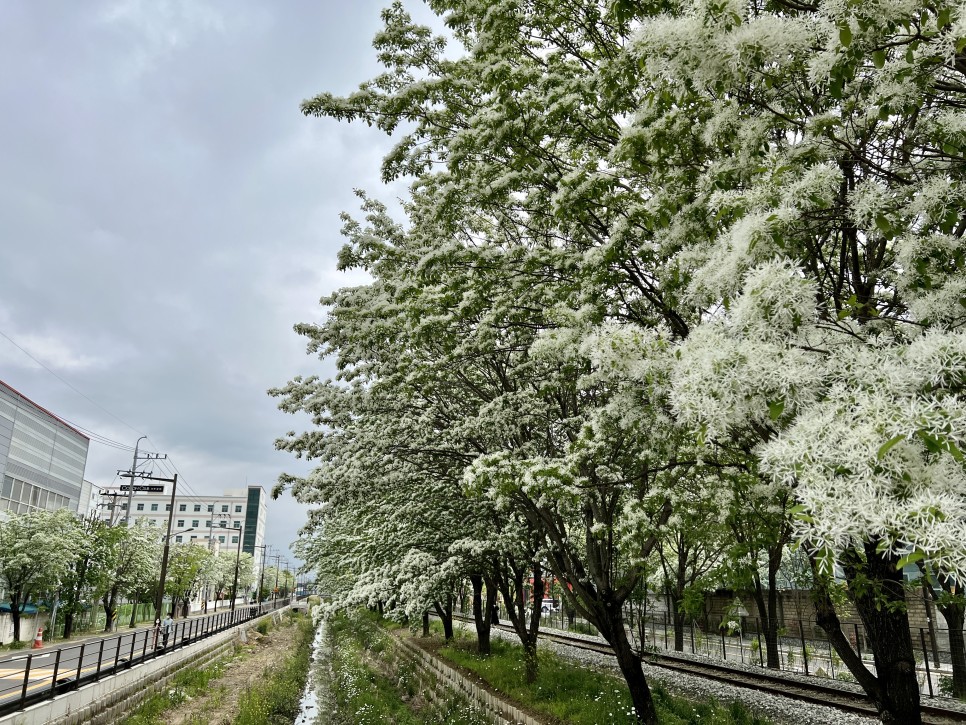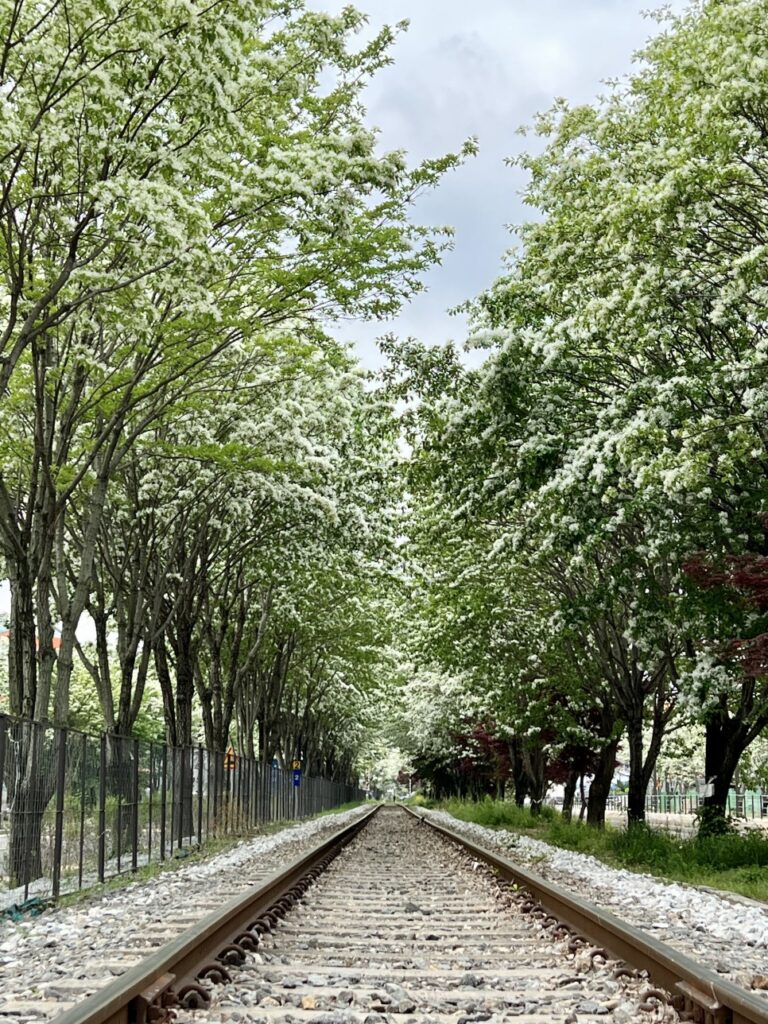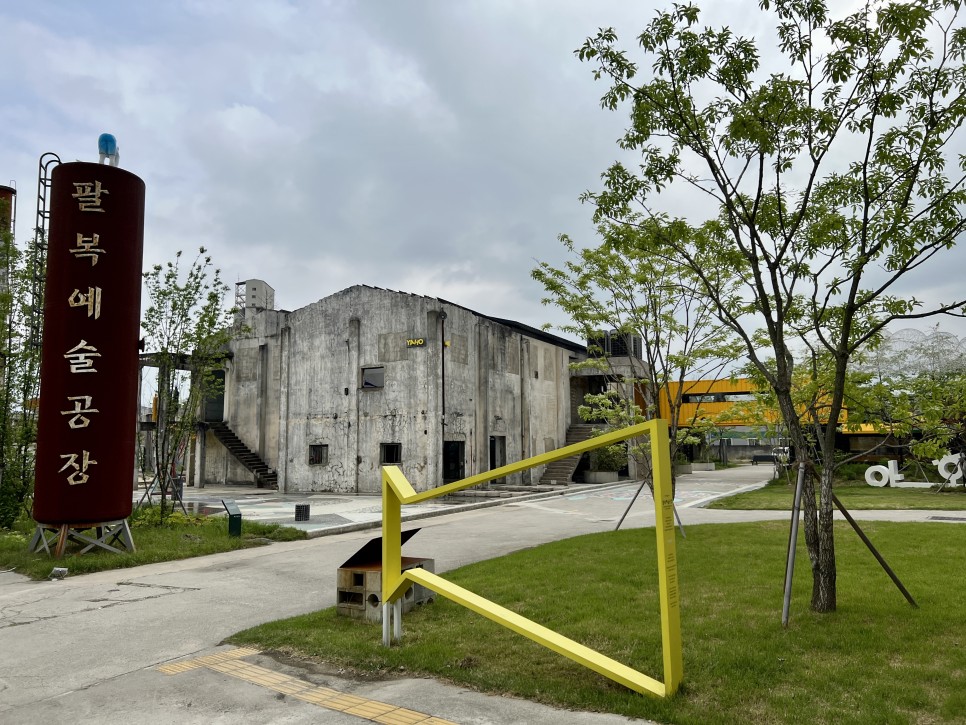 Jeonju's Palbokdong district railway is a popular spot for the fully blooming fringe tree flowers. The nearby Palbok Art Factory also hosts interesting exhibitions too!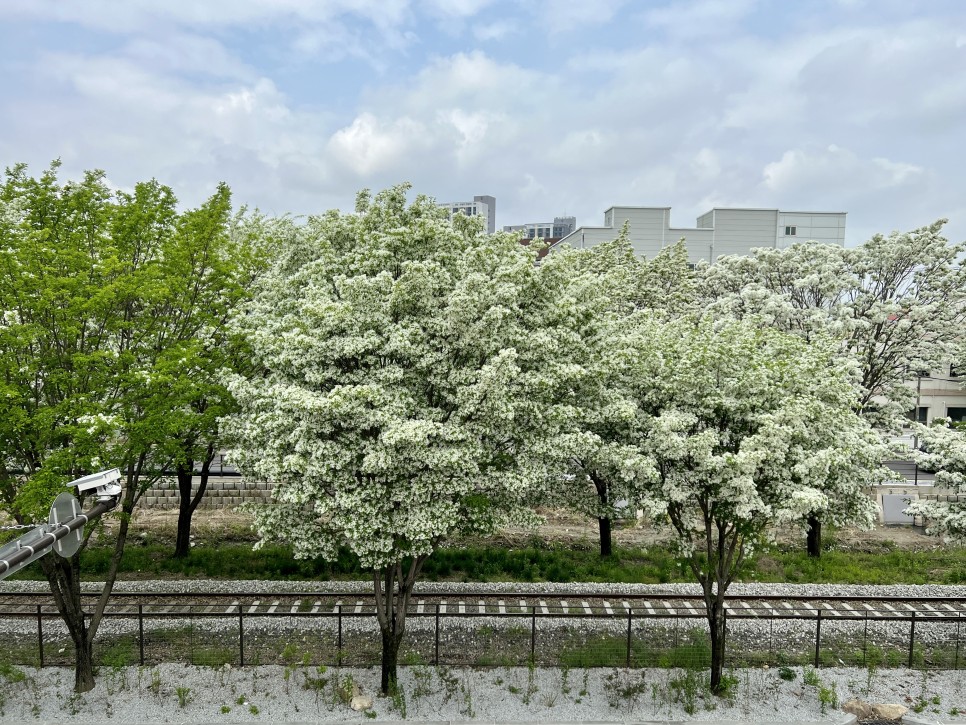 Fringe trees along the Palbokdong district railway
People thought the fringe tree flowers resemble the freshly boiled white rice.
The fringe trees are planted along the railway that cuts across Jeonju's Palbokdong district. The flower and the railway create a very unique atmosphere.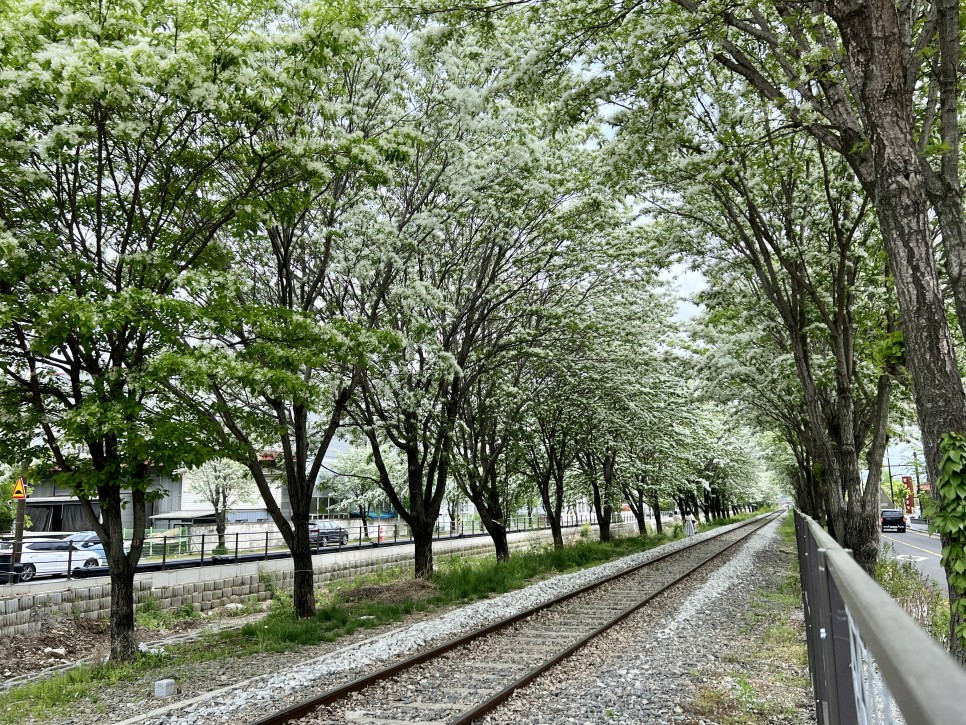 When does the fringe tree flowers bloom?
The fringe tree flowers start blooming around the end of April and go full bloom in May. The photos are taken in April but it's already very beautiful.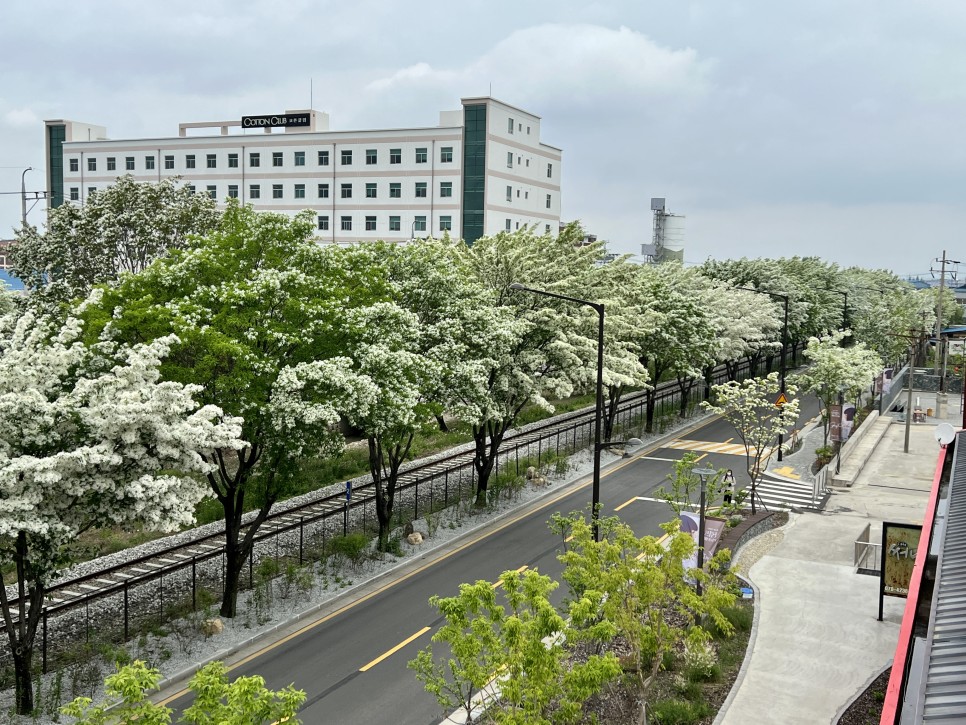 How to get to the Palbokdong district railway
The railway is located in the industrial district of Palbokdong. I suggest entering 'Geumhakgyo' (금학교) in your navigation. If you're getting there by car, you can park at the nearby Palbok Art Factory. The roadside parking is also available.
Jeonju Fringe Tree Rainway (Geumhakgyo)
Address: Palbokdong 1ga 256-3, Deokjingu, Jeonju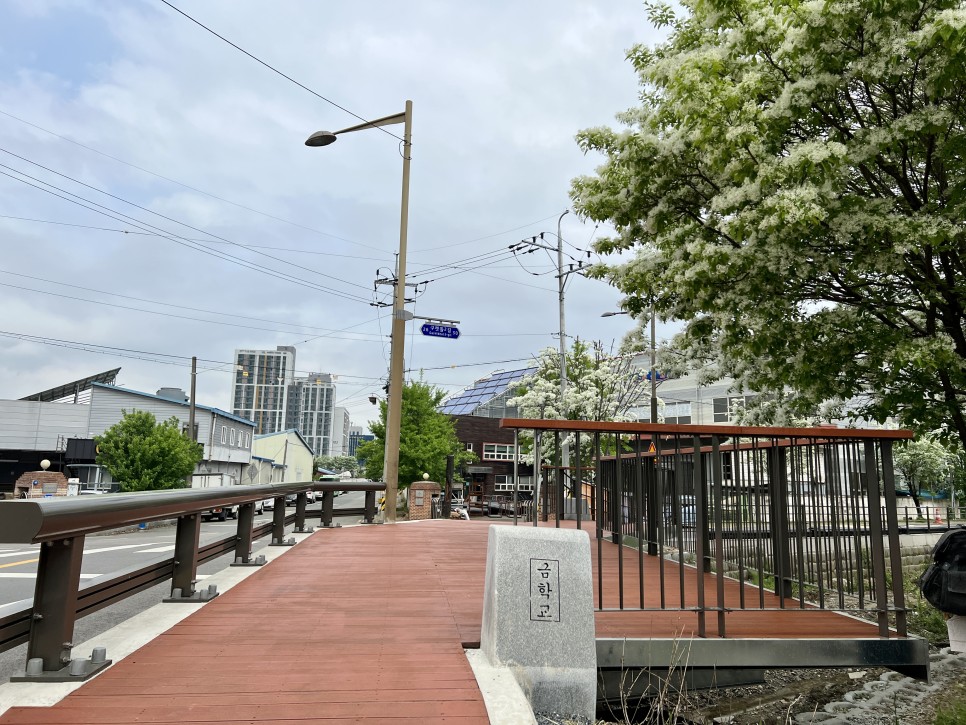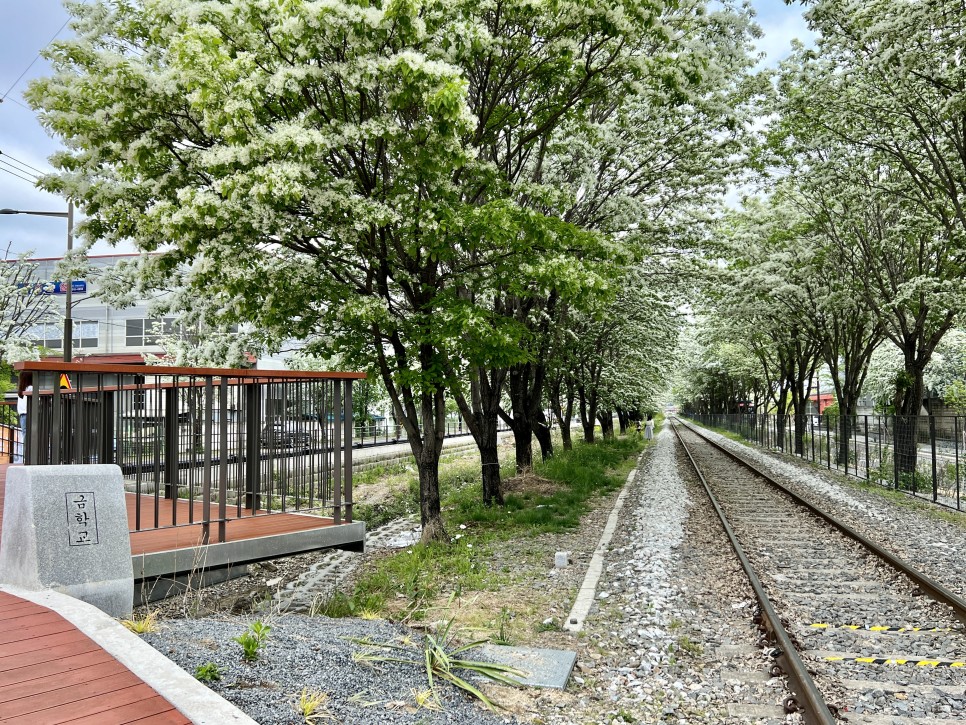 The best spot to enjoy the view of the fringe tree railway is the railway crossing in front of the Geumhakgyo Bridge. There's even a photo zone.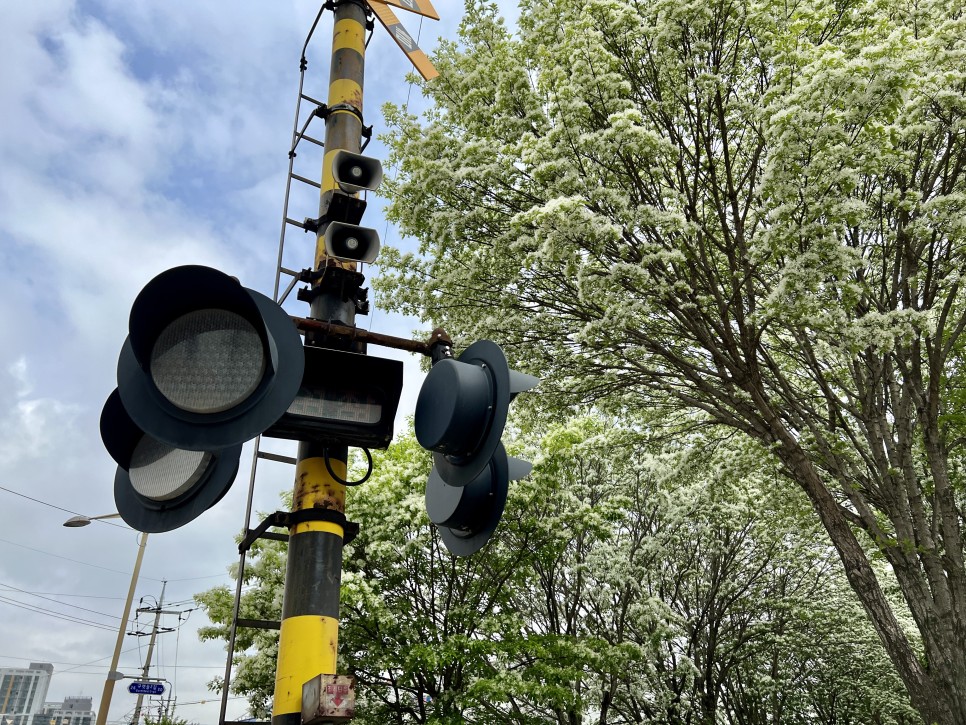 It's still prohibited to enter the railway
Trains run only twice per weekday on the Palbokdong district railway. However, it's still prohibited to enter the railway for safety reasons.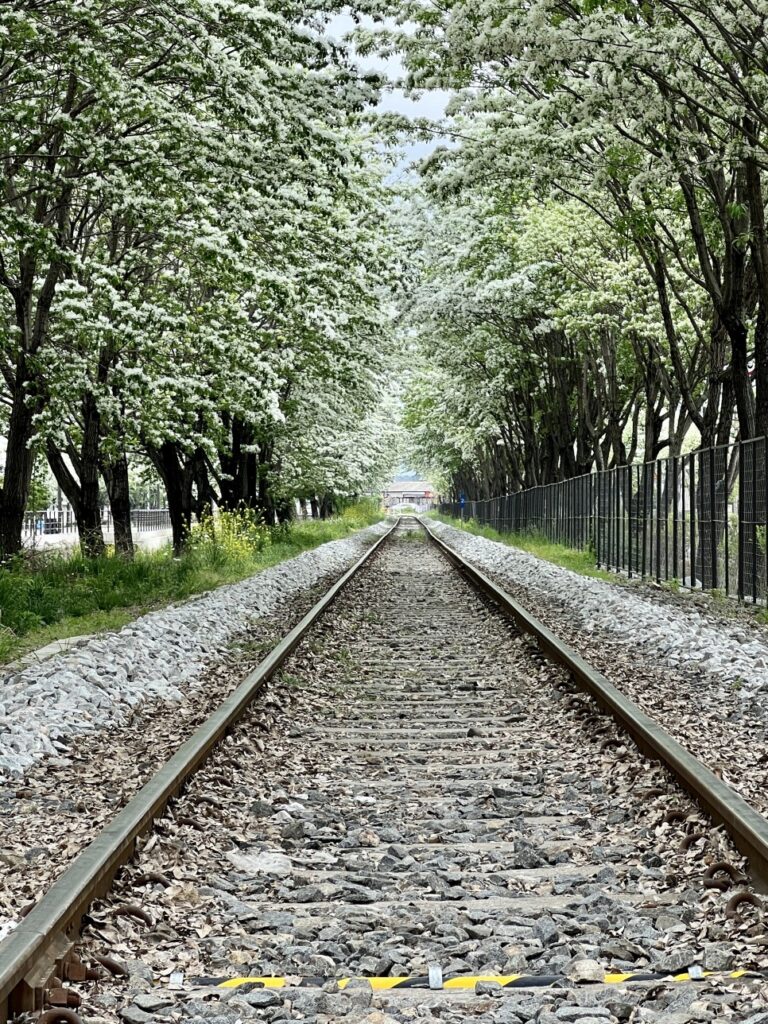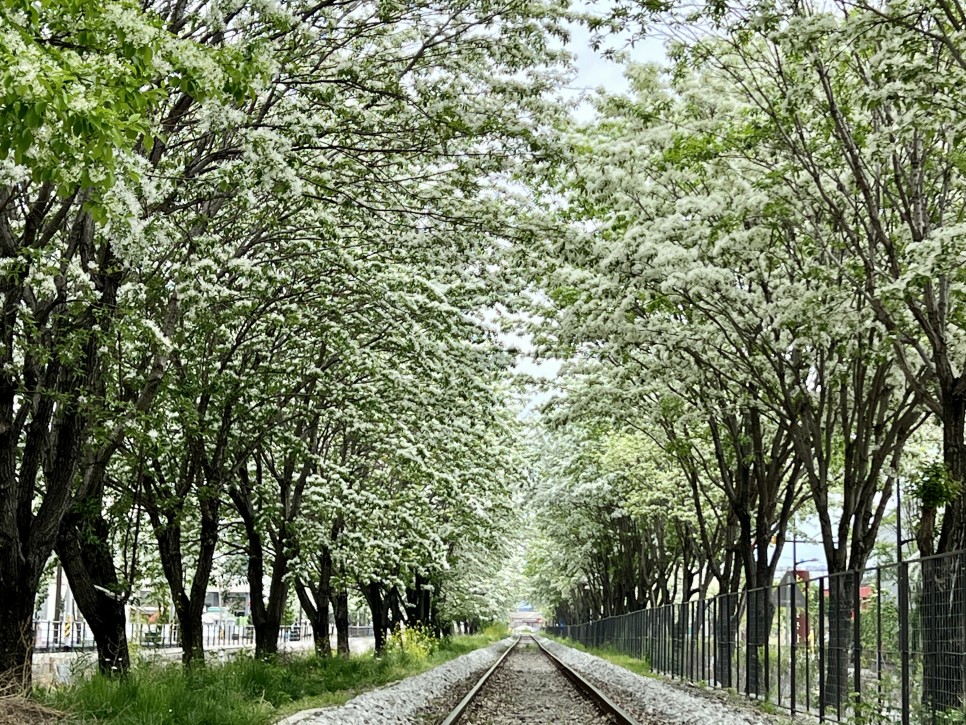 That's why the city installed a photo zone on the Geumhakgyo Bridge. It's also possible to take photo on the railway crossing.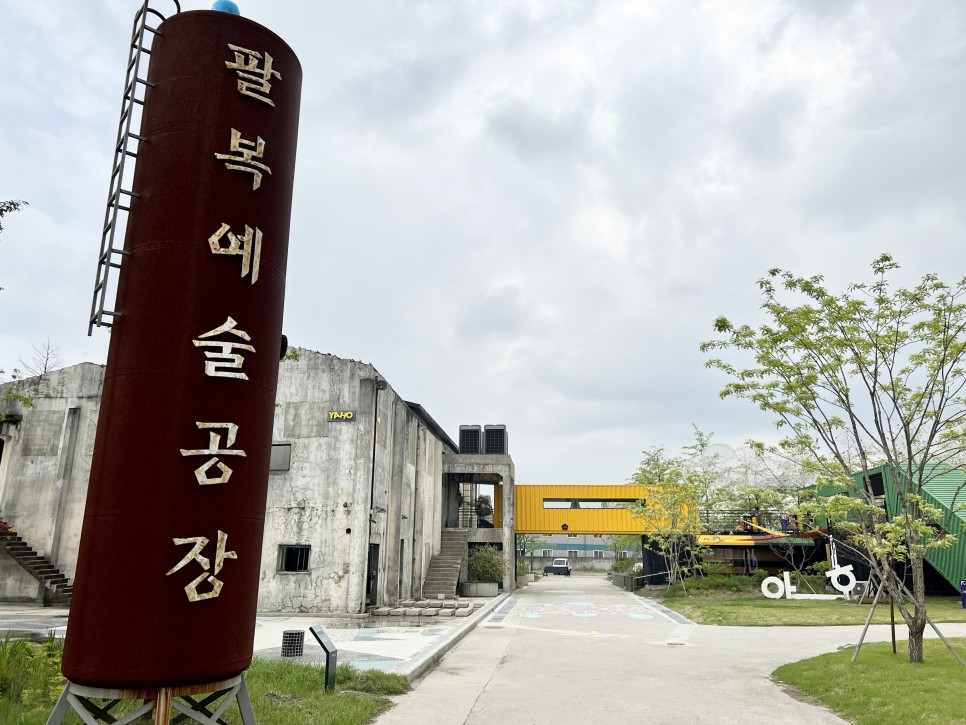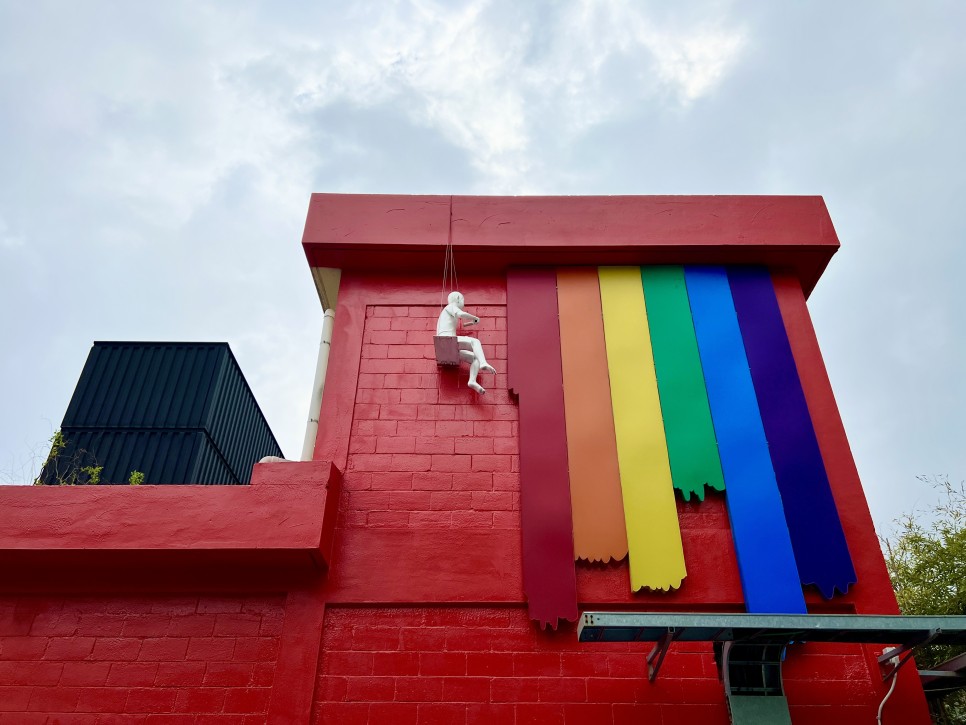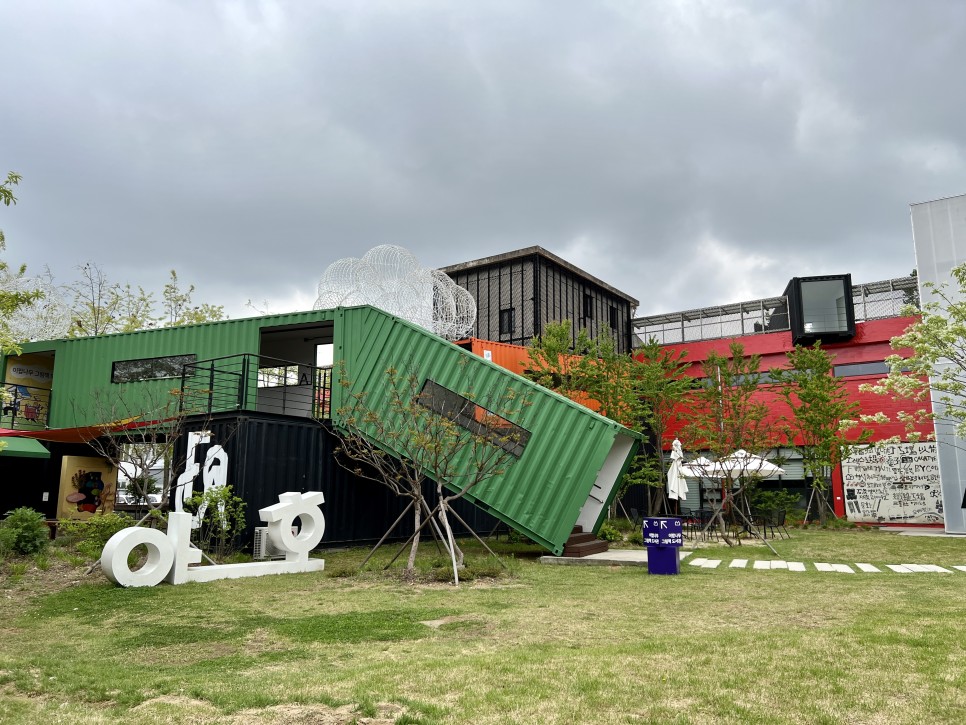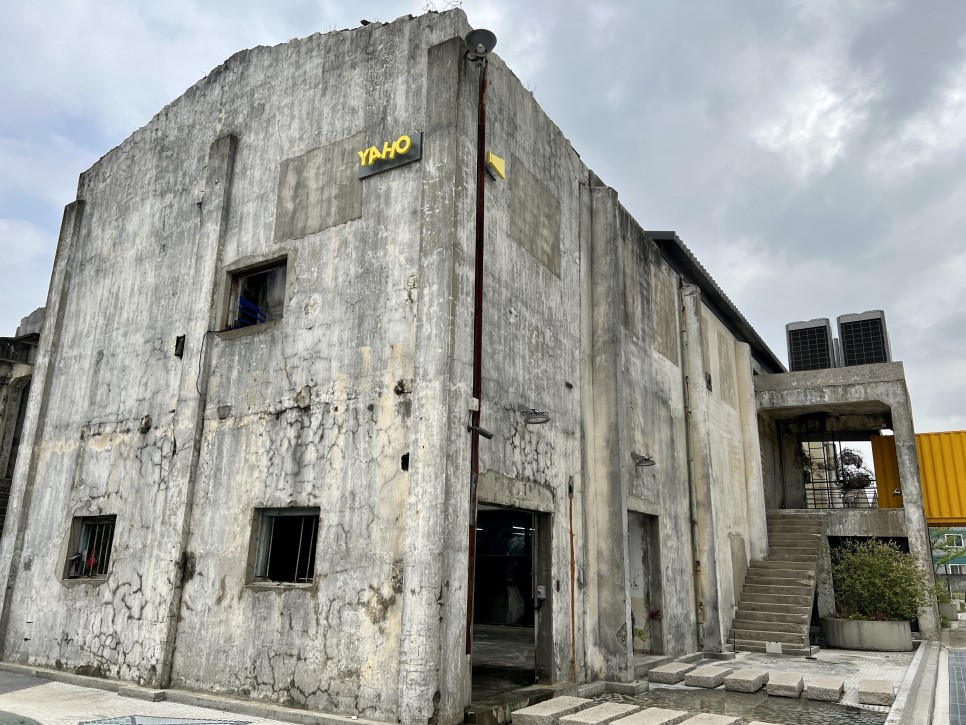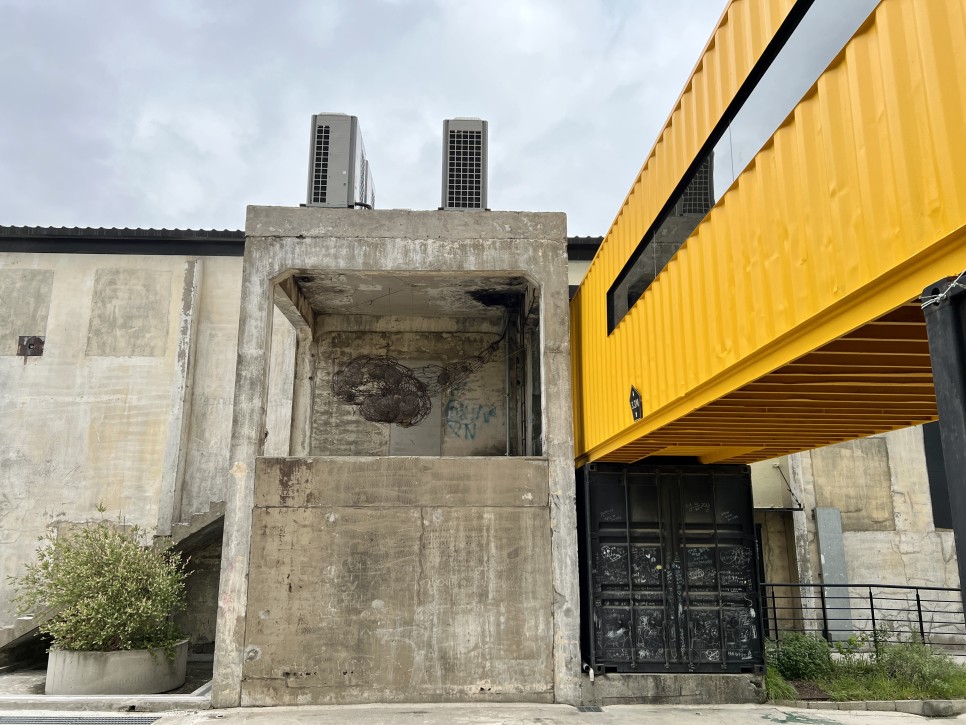 Palbok Art Factory
Next to the railway is the Palbok Art Factory. This place used to be an abandoned cassette tape factory. But the city revived this as a space for art and culture.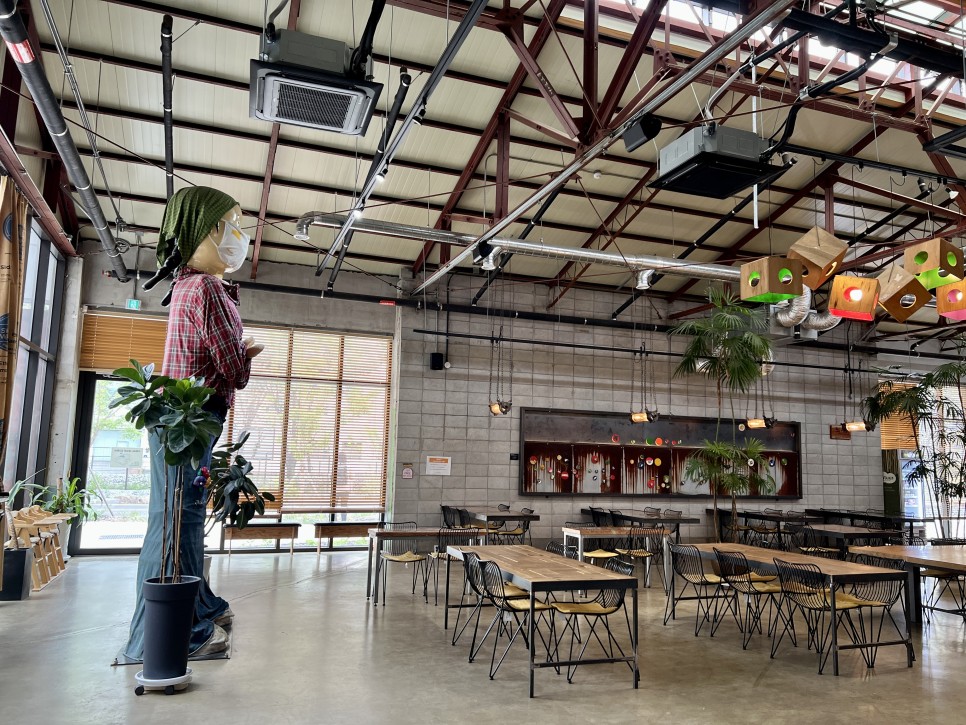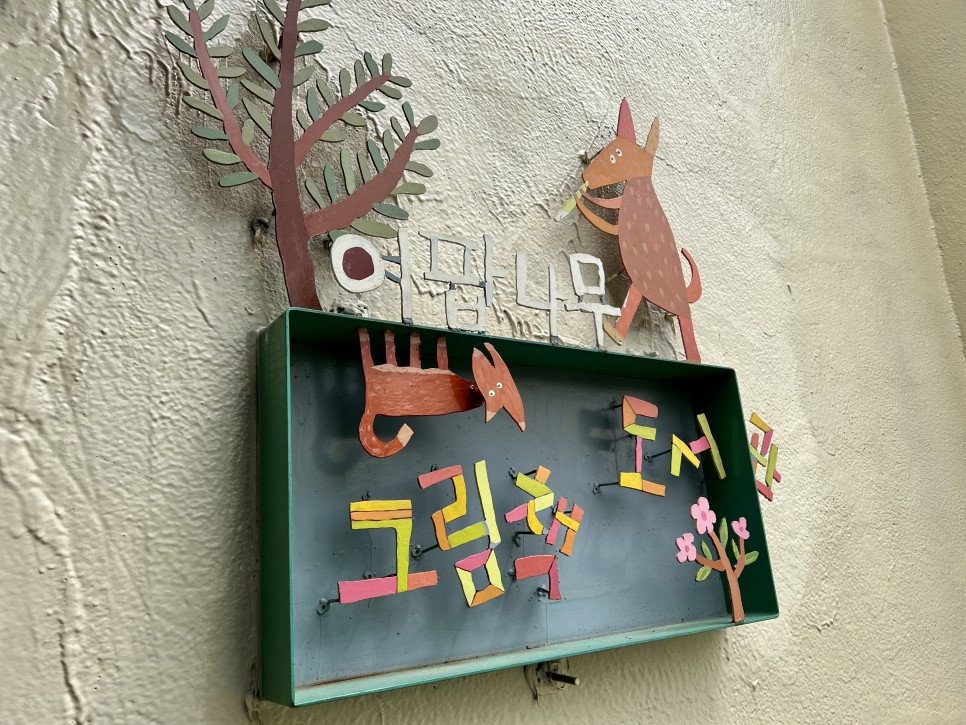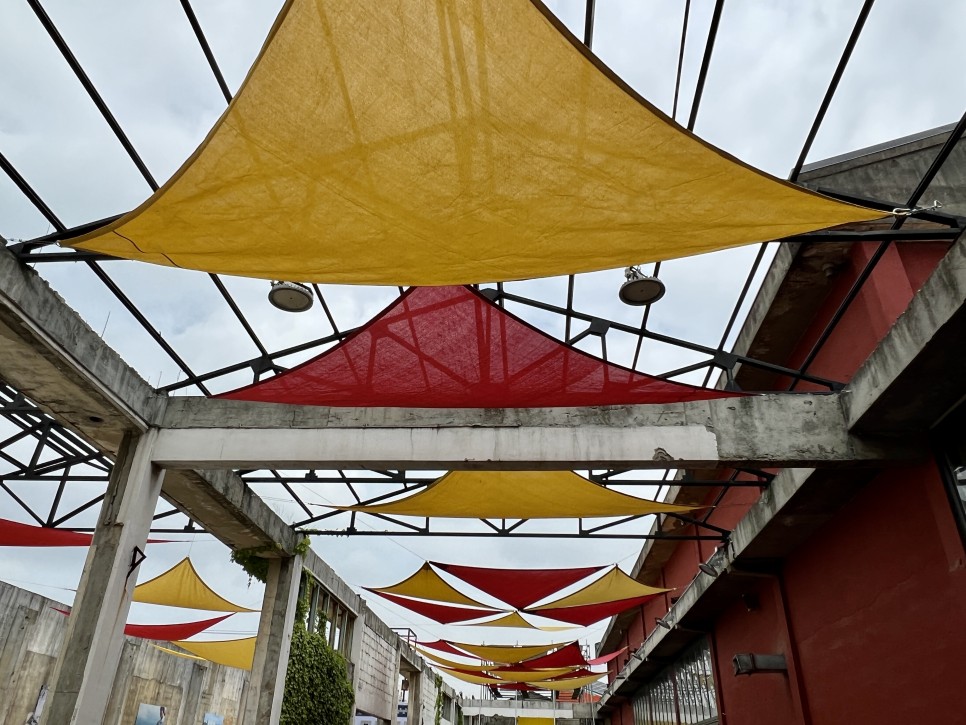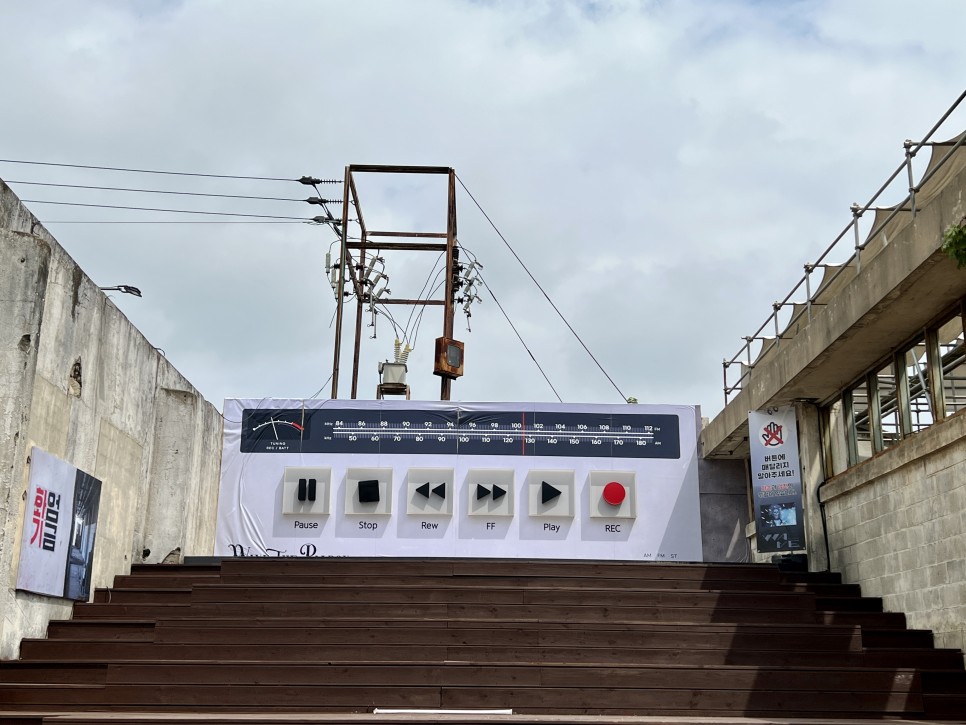 The art factory has photo zones, exhibition halls, a café, and a library for picture books.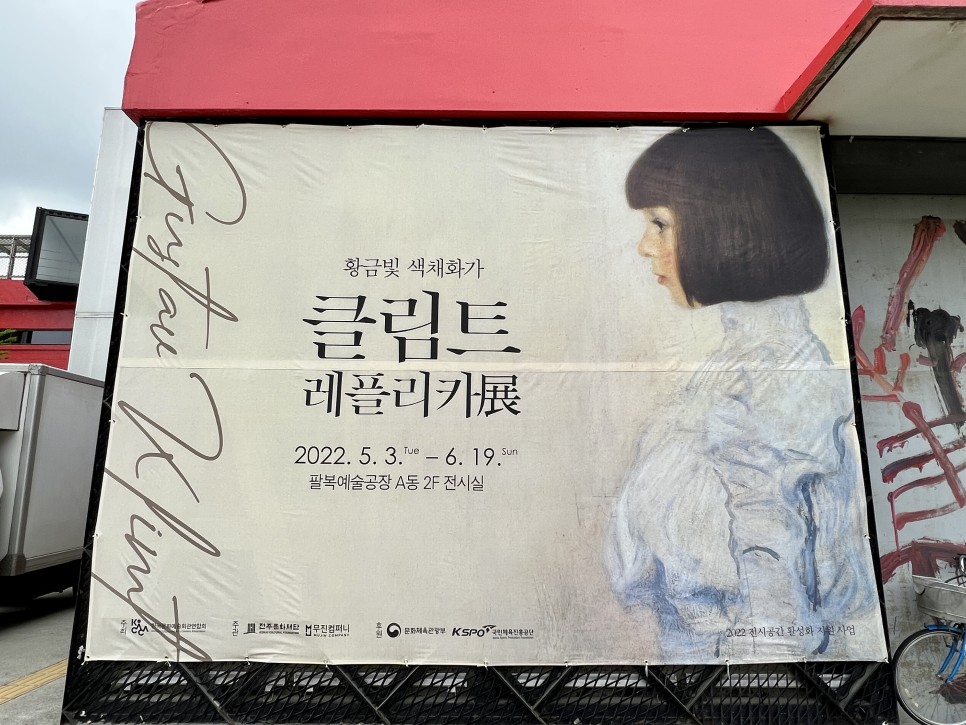 An exhibition on the replicas of Gustav Klimt paintings will be held at the Palbok Art Factory until June 19th. Why not visit here after viewing the fringe tree flowers?
Palbok Art Factory
Address: Guraedeul 1gil 46, Deokjingu, Jeonju
Contact: 063-211-0288
The post Fringe Tree Flowers Blooming Along the Jeonju Palbokdong District Railway appeared first on Jeonju City Blog.