Traditional artistic performances are held at Jeonju Daesaseupcheong (Jeonju Traditional Culture Building) located in Jeonju Hanok Village. Every Saturday, the visitors can enjoy the performances along with the elegant hanok buildings.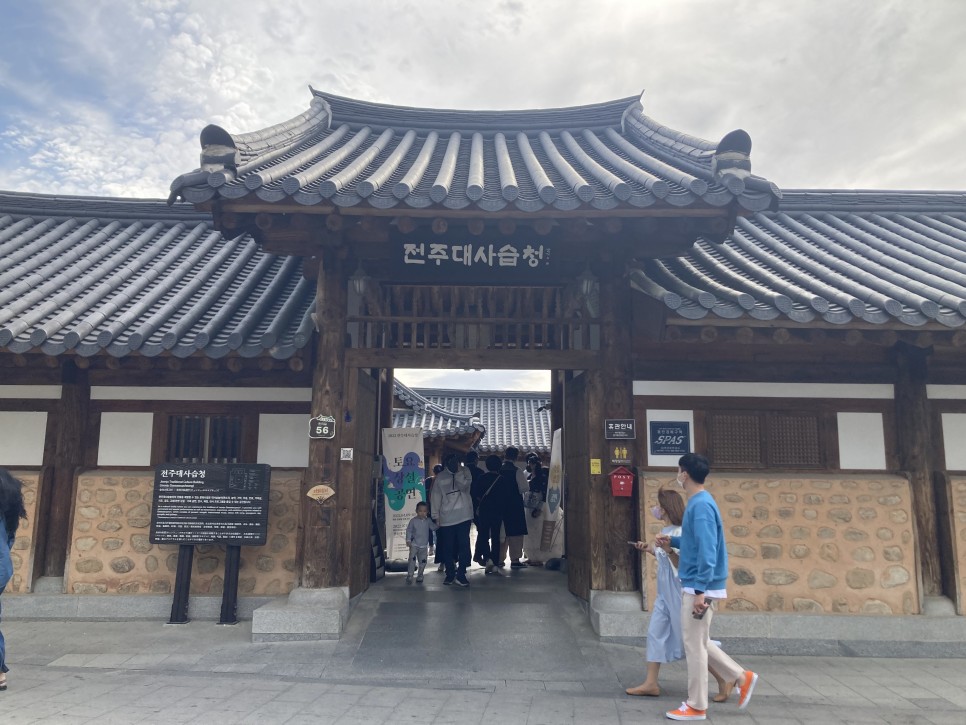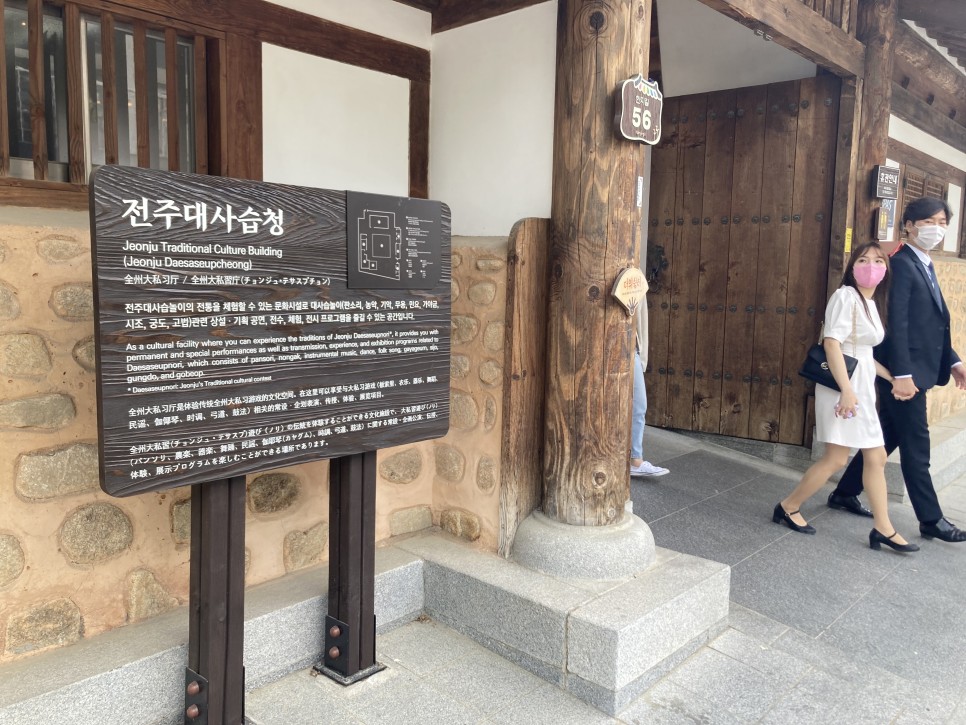 Jeonju Daesaseupcheong used to be Jeonju Sori Culture Center in the past. In 2021, the center reopened as Jeonju Daesaseupcheong to promote traditional artistic performances.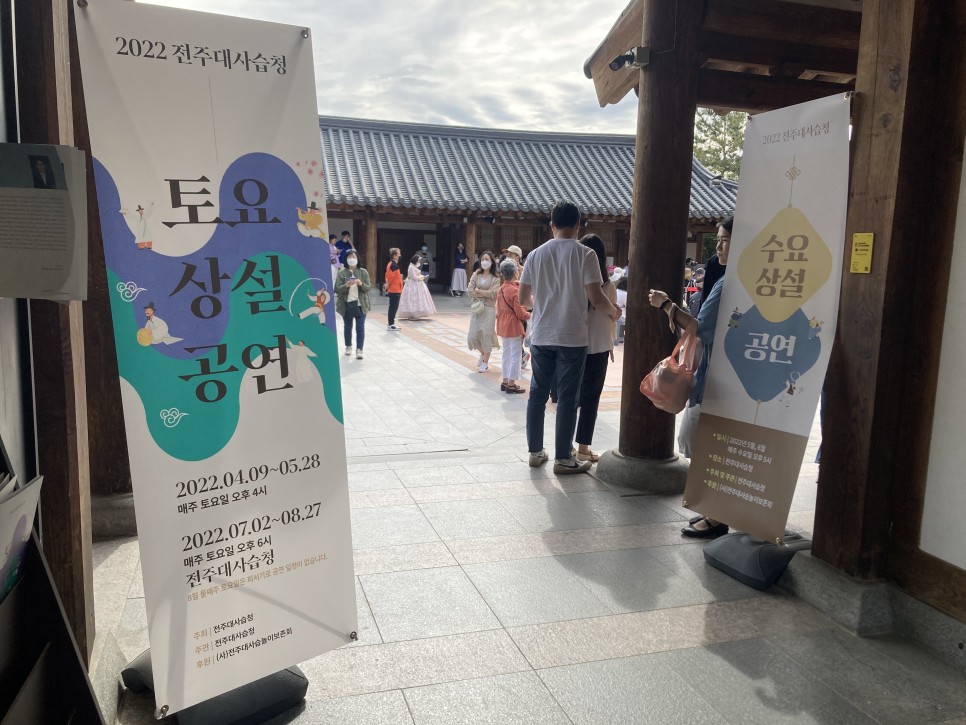 Standing performances are held every Wednesday and Saturday. The performance schedule might change, so I recommend checking their website beforehand. I visited in May 14th.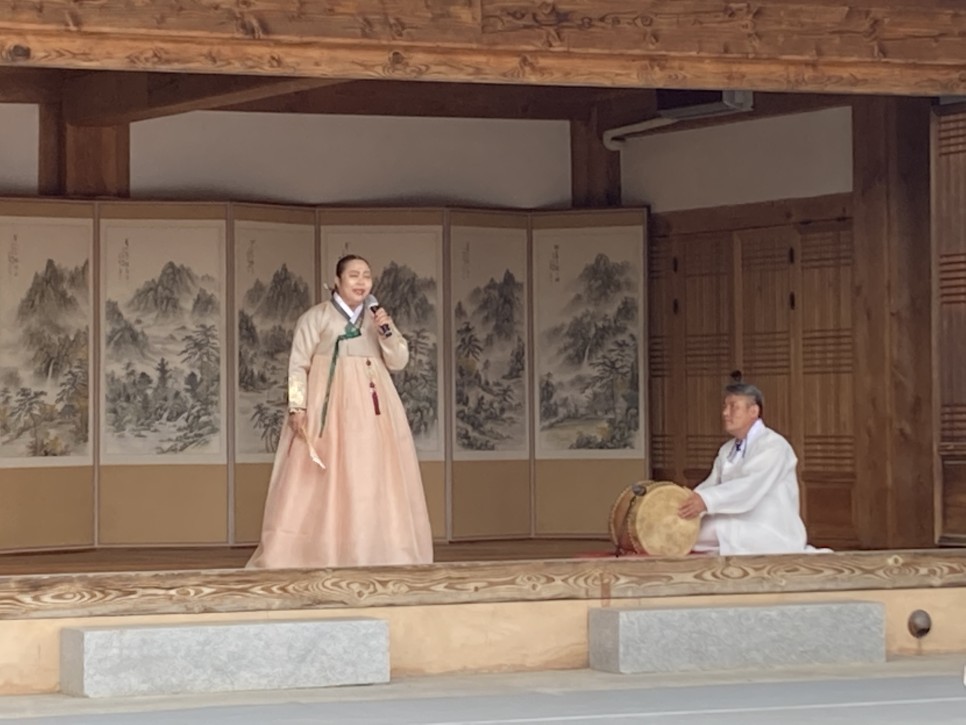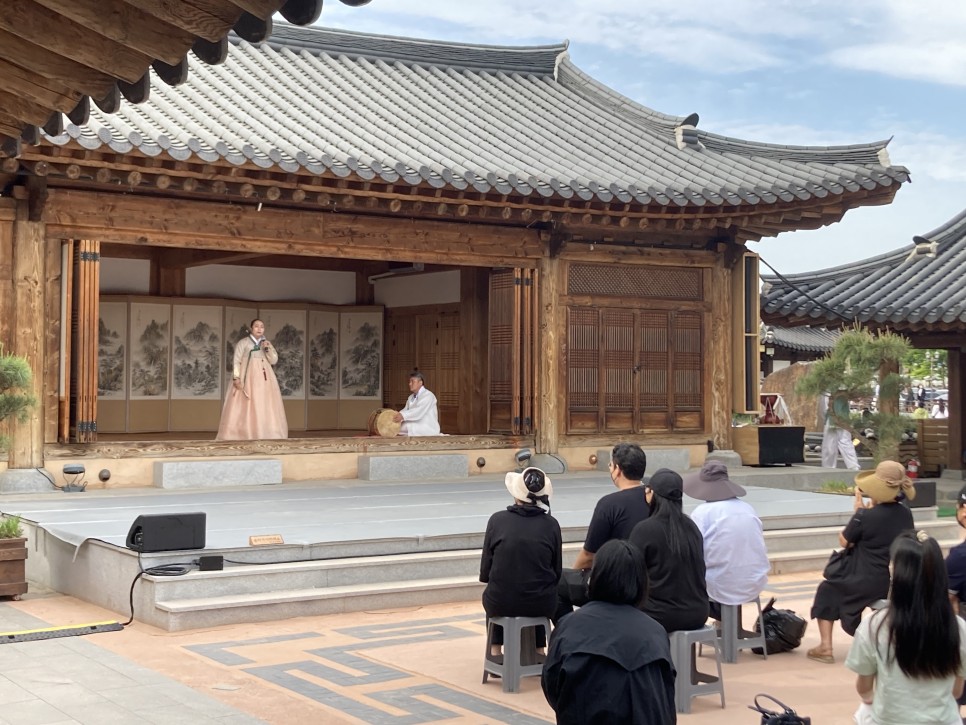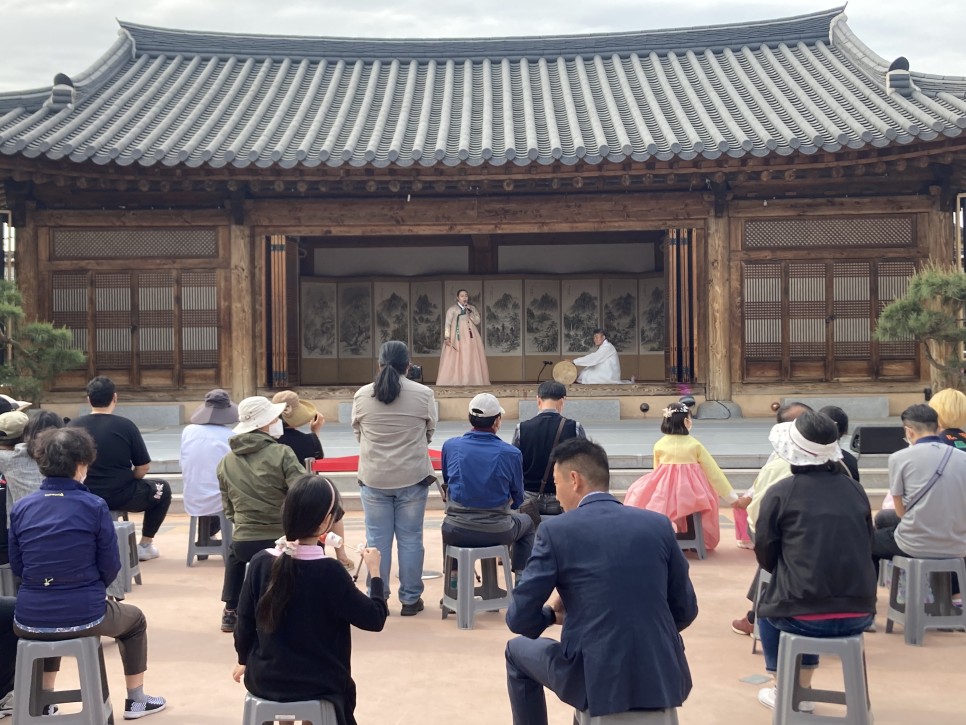 Pansori master Kim Seon-Yi and drum master Park Si-Yang performed. The topic of the performance was 'jieum', which means 'a friendship between people on the same wavelength'.
Many visitors continued entering the premise even after the performance began. It seemed that the sound of the two masters is attracting many passers-by from the other side of the wall. As a local resident, I was happy to hear people saying that this atmosphere is what makes Jeonju Hanok Village so attractive.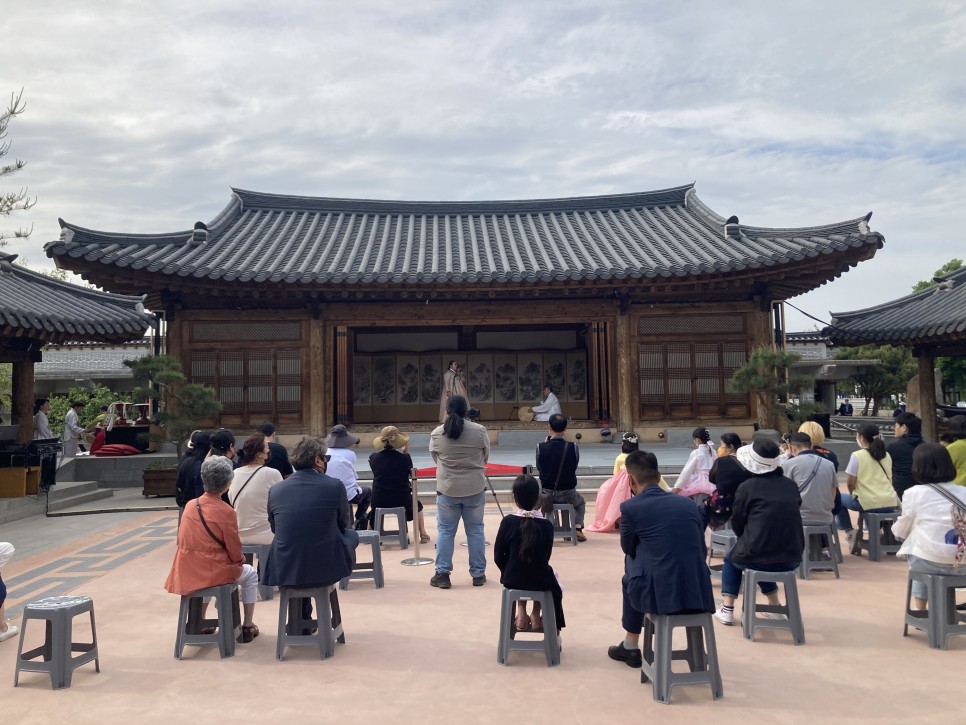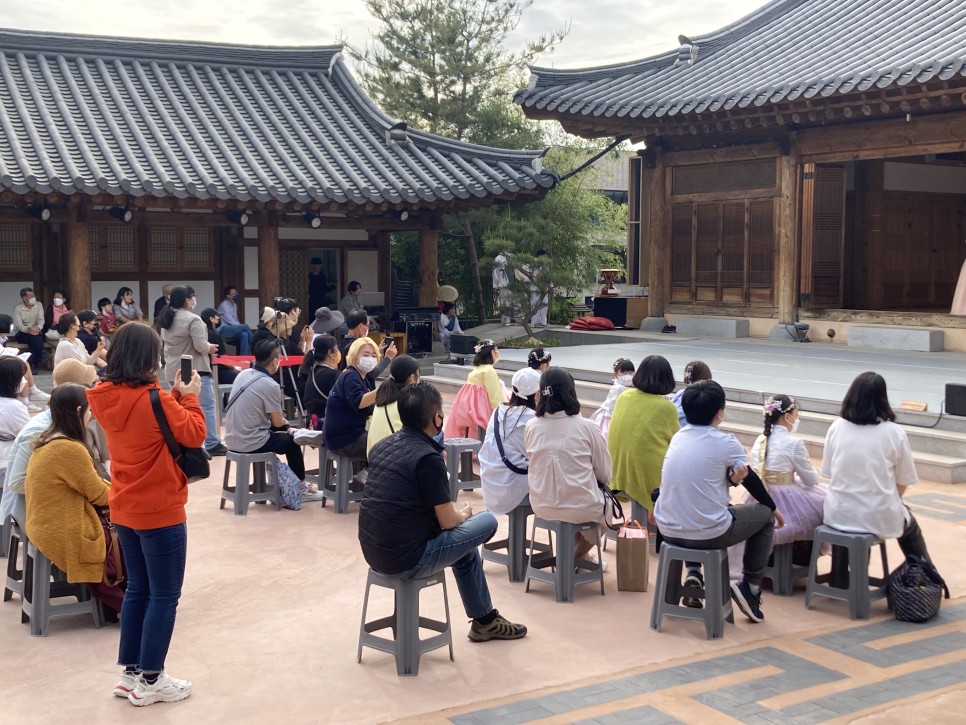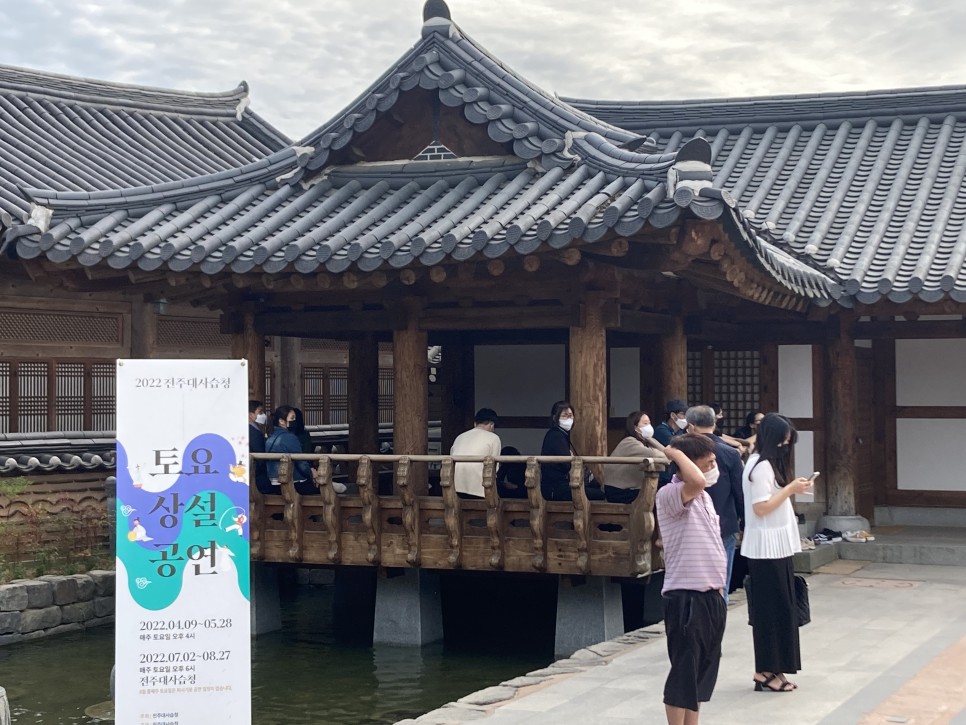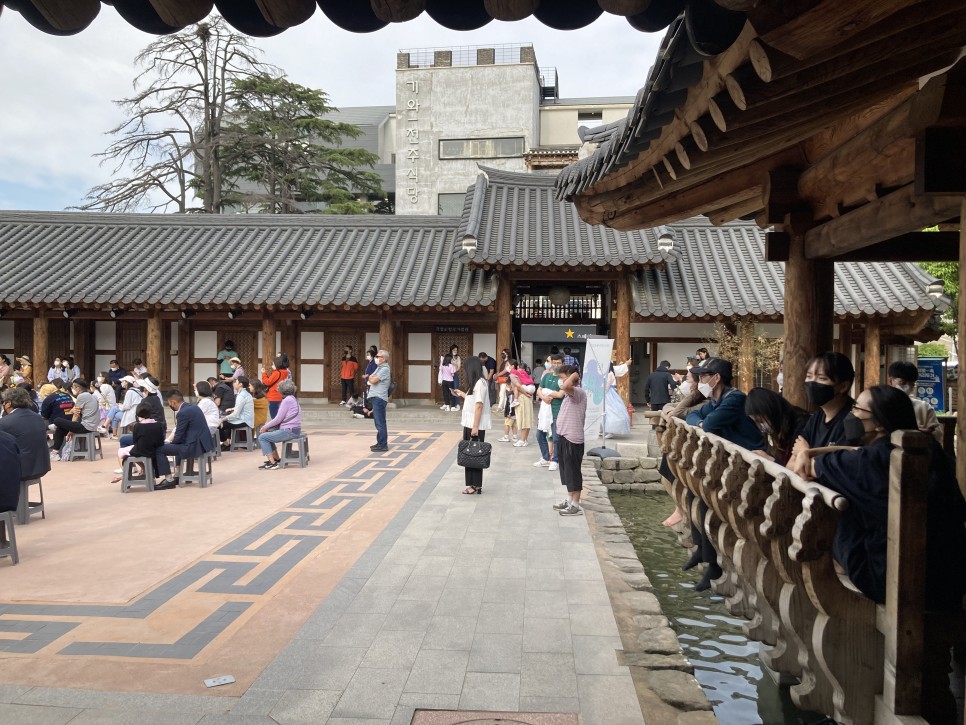 I really liked that the visitors are sitting here and there freely in the premise to enjoy the performance: on the chair, underneath the eaves, on the wooden floor, or anywhere one like.
I also liked the premise of Jeonju Daesaseupcheong itself, especially that it's located in Jeonju Hanok Village, and also that the stage and the audiences are rather close. I could even focus on the minor facial expression and gestures. I also enjoyed the atmosphere of togetherness through the performance.
2022 Saturday performances at Jeonju Daesaseupcheong
July 2nd ~ August 27th: every Saturday 18:00
* There will be no performances on the Saturday of the second week of August
Jeonju Daesaeupcheong (Jeonju Traditional Culture Building)
Address: Pungnamdong 3ga 32-3
Contact: 063-288-0771
* those arriving by cars can park at the Hanok Village car parking.
The post If You Hear Music on Saturdays, Just Enter: Traditional Performances in Jeonju Hanok Village appeared first on Jeonju City Blog.