Appetizing red chili sauce and colorful vegetables over almost lustrous cooked rice, Jeonju Bibimbap satisfies both the eyes and the palate. It is also one of the most famous Korean dishes worldwide. Today I'll introduce how Jeonju Bibimbap has transformed into other creative and tasty foods in its birthplace.
Jeonju Bibimbbang (bread)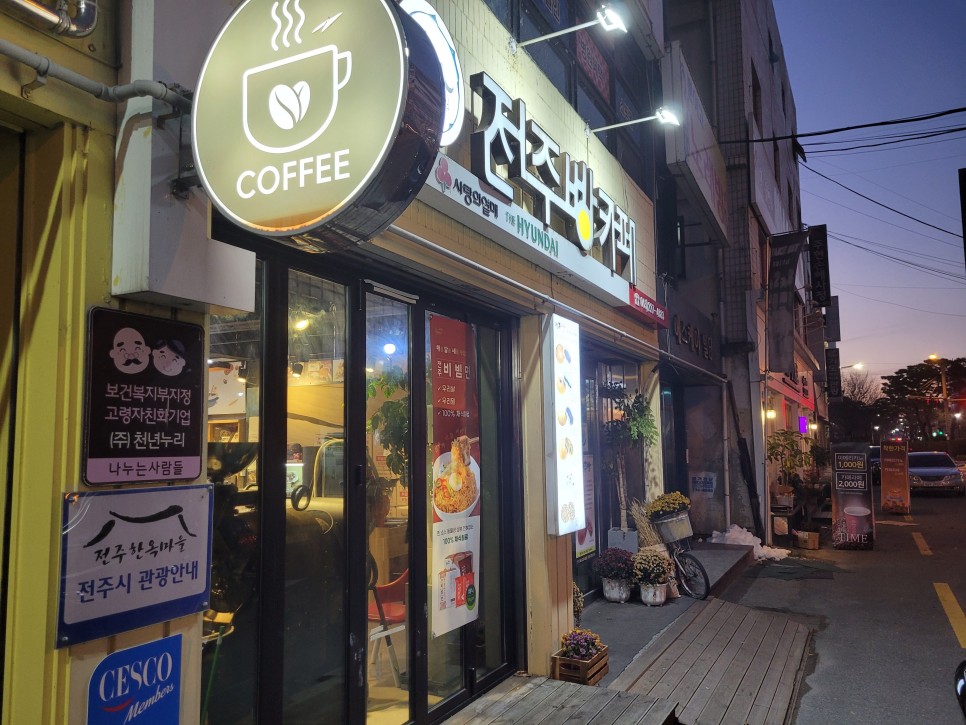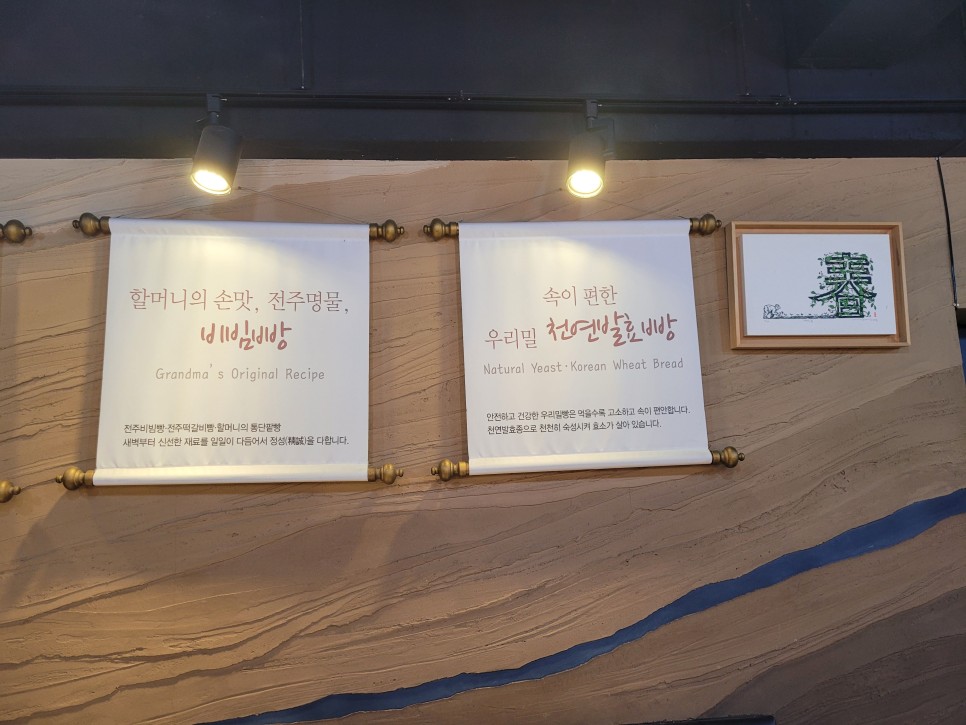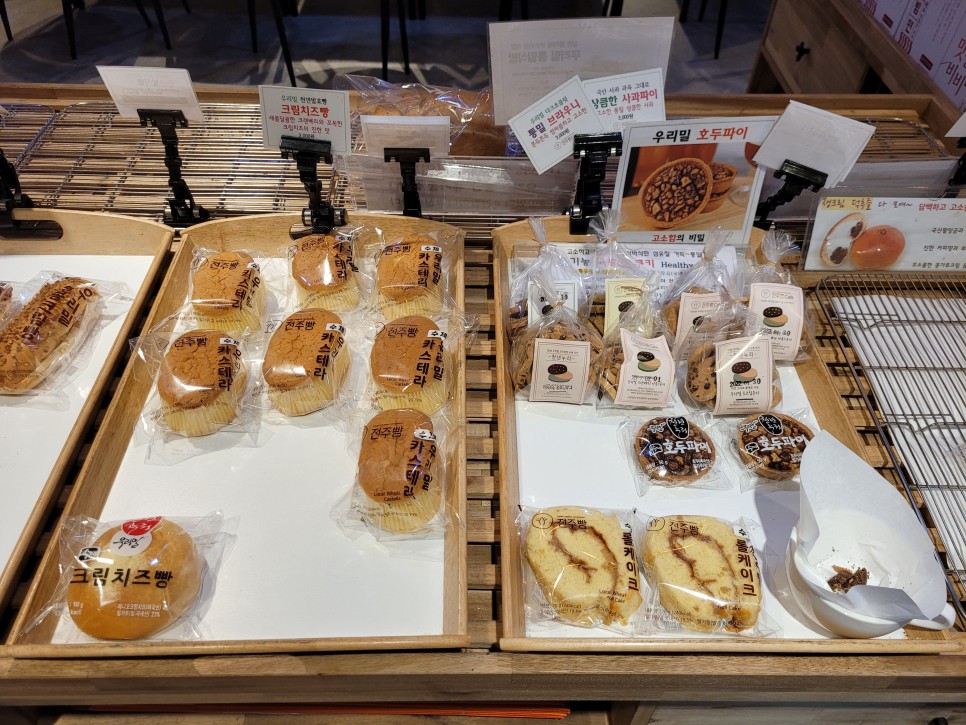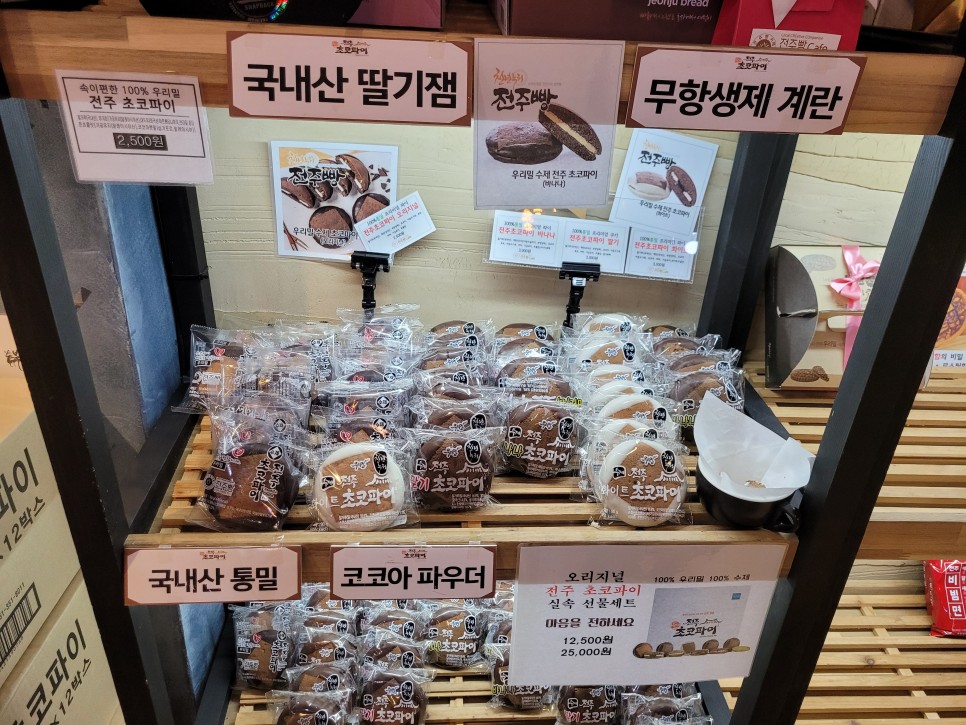 Jeonju Bibimbbang is a savory bread inspired by Jeonju Bibimbap. The bread is filled with the locally grown bean sprouts, scallions, carrots, onions, and other vegetables mixed with spicy-sweet gochujang (red chili paste) sauce. Hence, Jeonju Bibimbbang is a healthy meal in itself.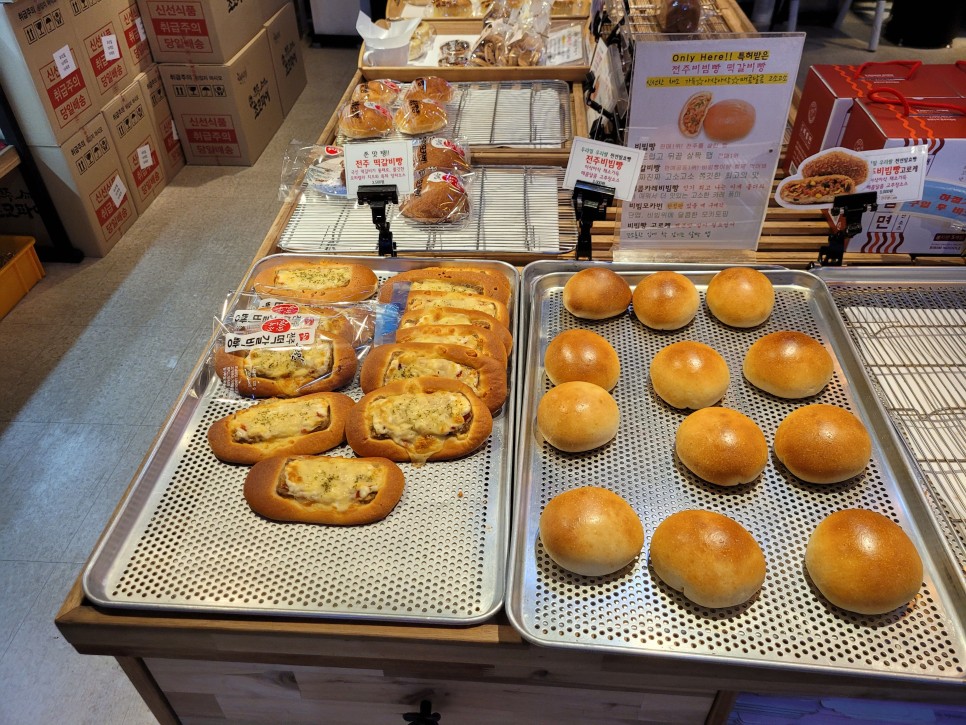 When I visited, Jeonju Bibimbbang was already sold out, so I had to wait a bit until the freshly made ones were taken out from the oven. I loved the scent, the texture, and the flavor of the bread. All my friends loved the bread too.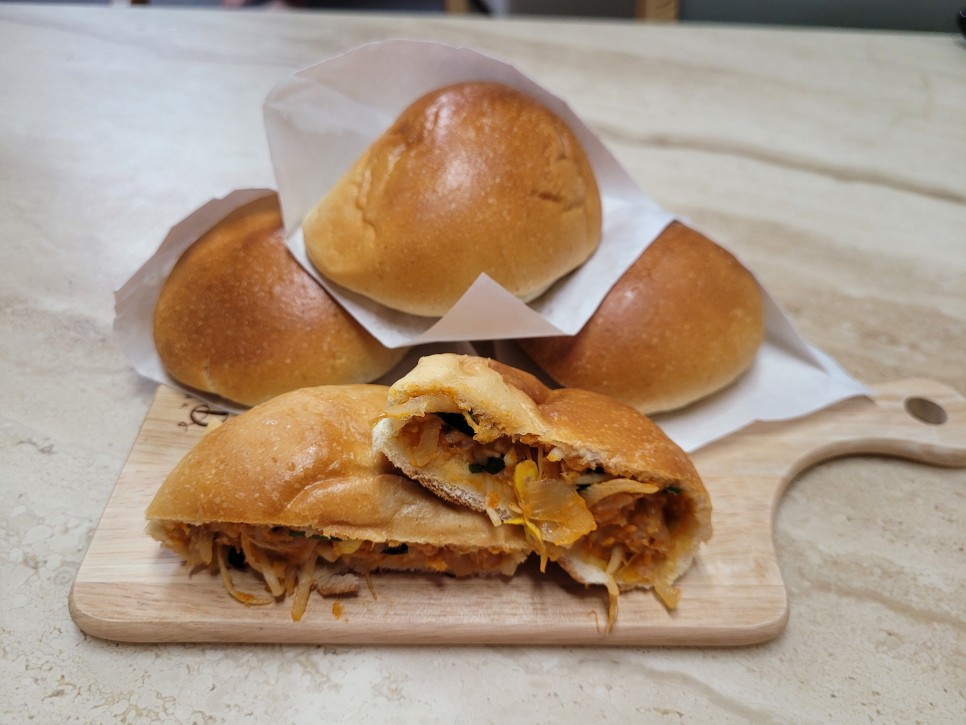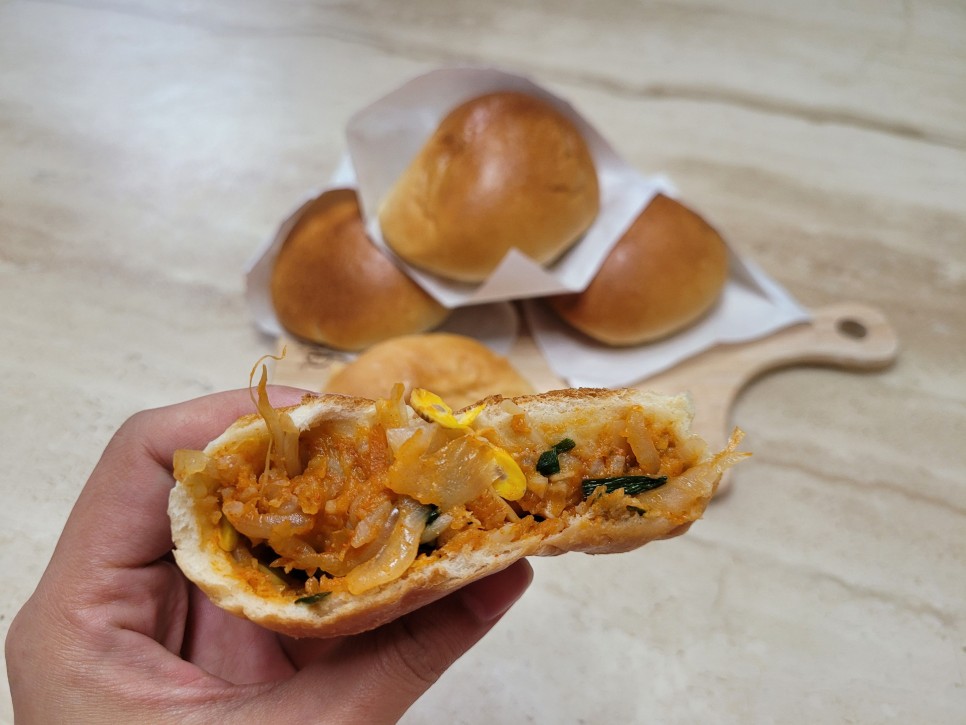 There are four off-line stores (near the Jeonju City Hall, Jeonju Hanok Village, Jeonju Train Station, and Yeosan Rest Area) where you can buy Jeonju Bibimbbang and other breads made with local ingredients. You may also order online (website in Korean https://blog.naver.com/1000nurijj).
​Cheonnyeonnuri Jeonjubbang (Jeonju City Hall Store)
Address: Hyeonmu 3gil 91, Wansangu, Jeonju
Opening hours: 07:00~20:00 (weekdays); 07:00~19:00 (weekends)
Menu: Bibimbbang 3,000 won / Bibimbbang Croquet 3,500 won
(the prices displayed at the online store may differ from the offline store)
Jeonju Bibimmyeon (noodle)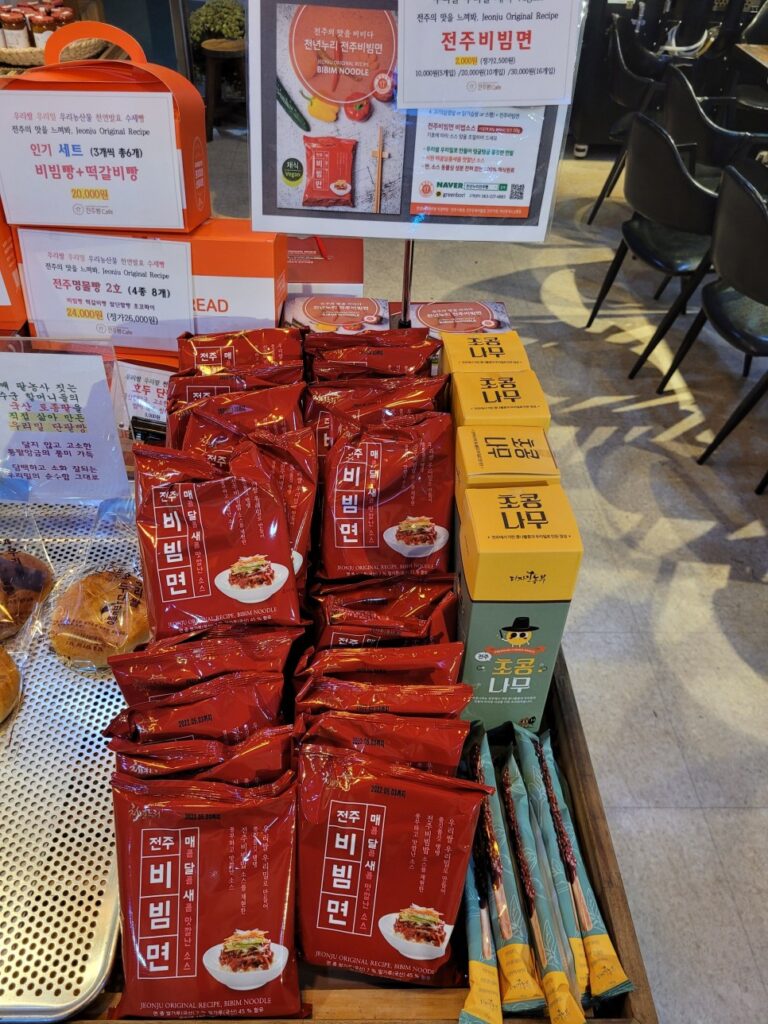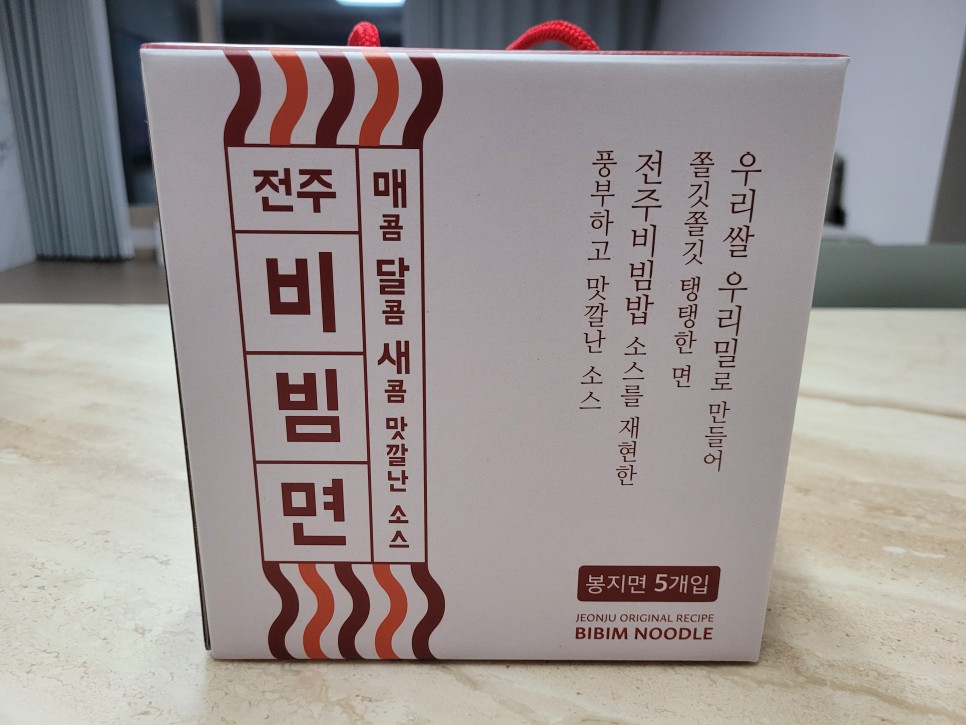 There are several bibimmyeon (spicy cold instant ramyeon noodle) products. Did you know Jeonju has its own bibimmyeon product? Jeonju Bibimmyeon is vegan, made with local ingredients, and comes with the spicy-sweet-flavorsome gochujang sauce.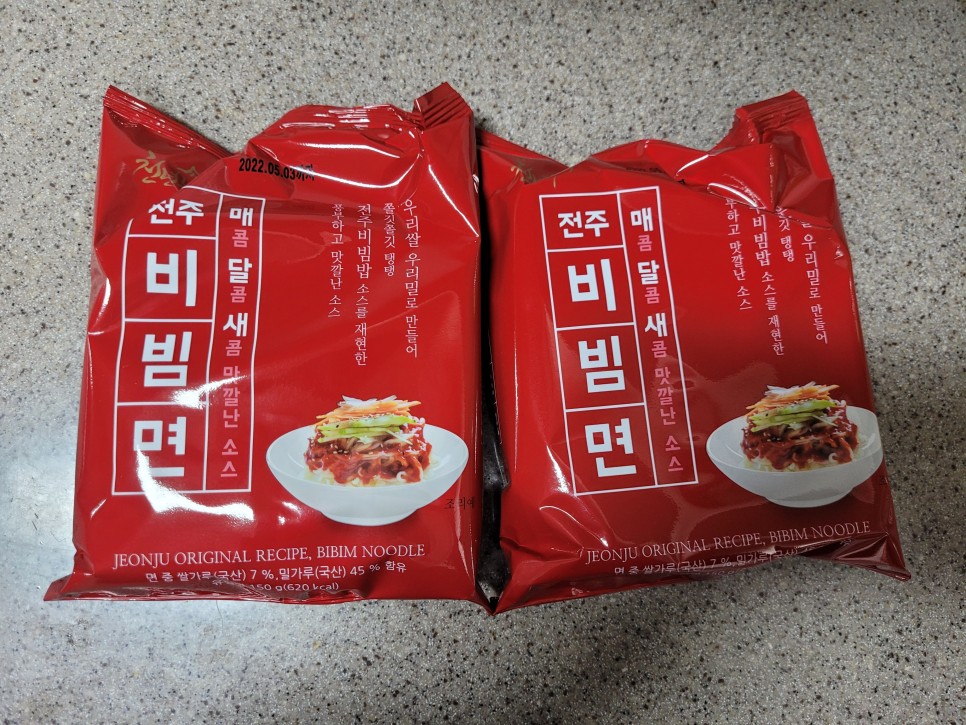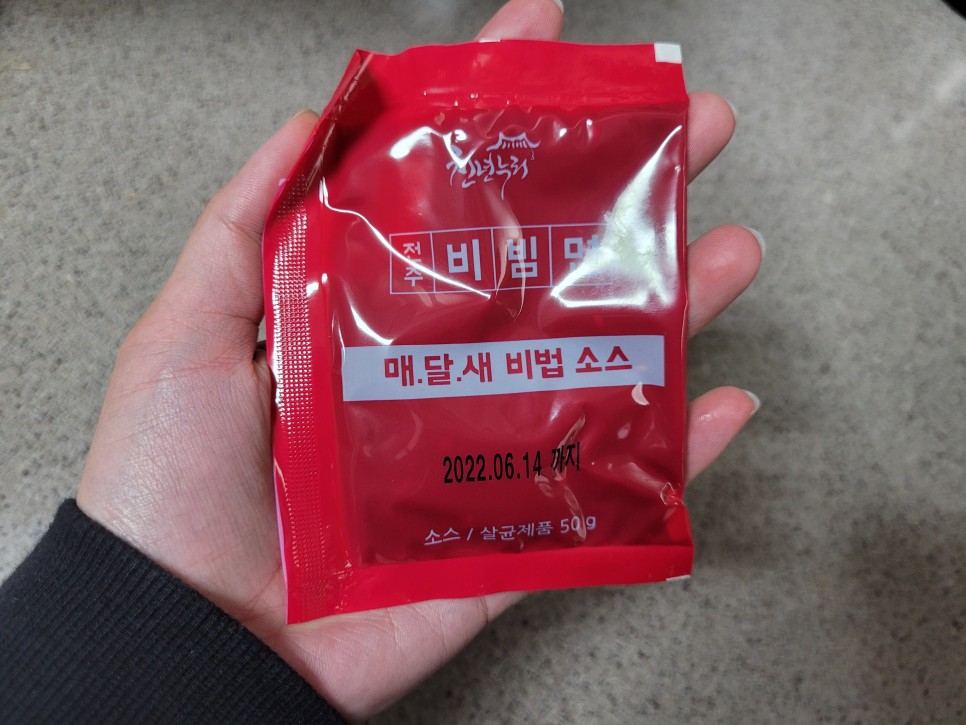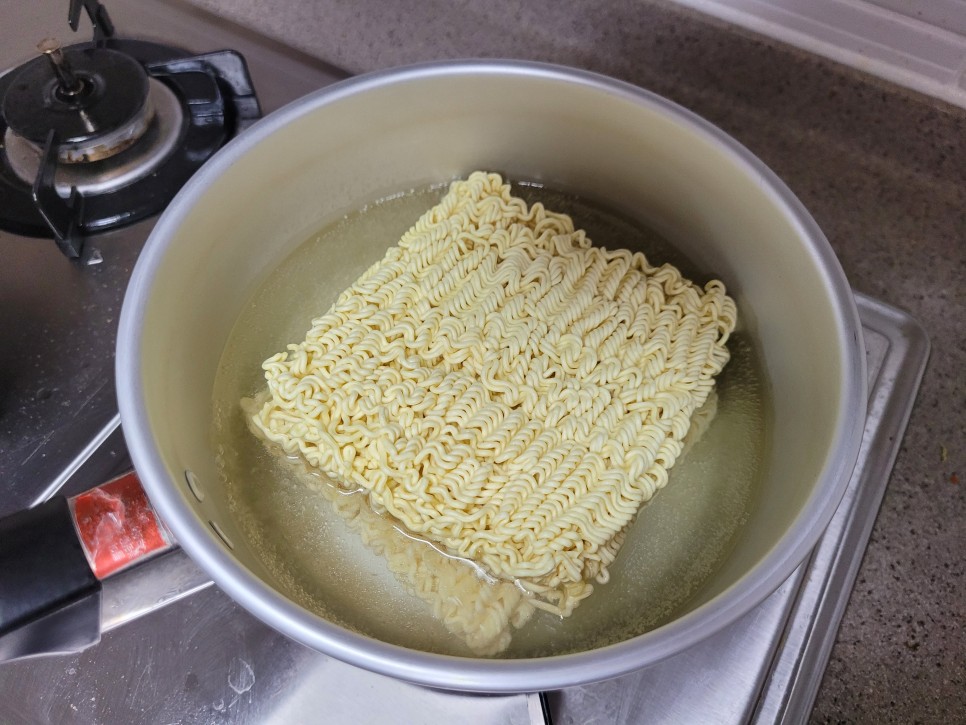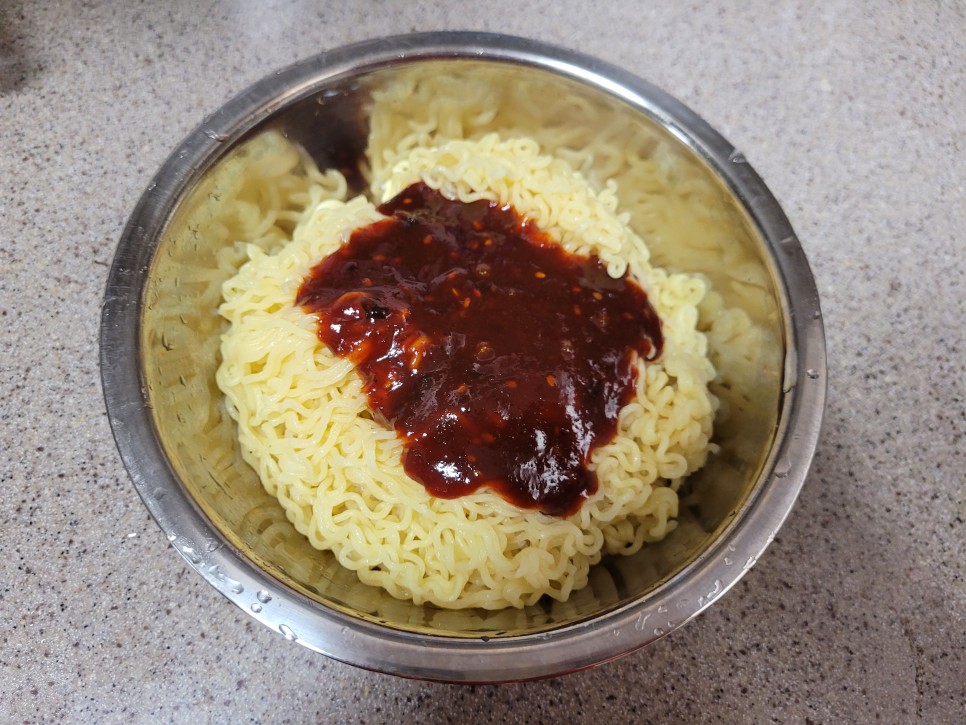 On average, the usual bibimmyeon products offer 30g sauce packet. However, Jeonju Bibimmyeon offers 50g sauce packet. It's also vegan and the red packaging really catches eyes.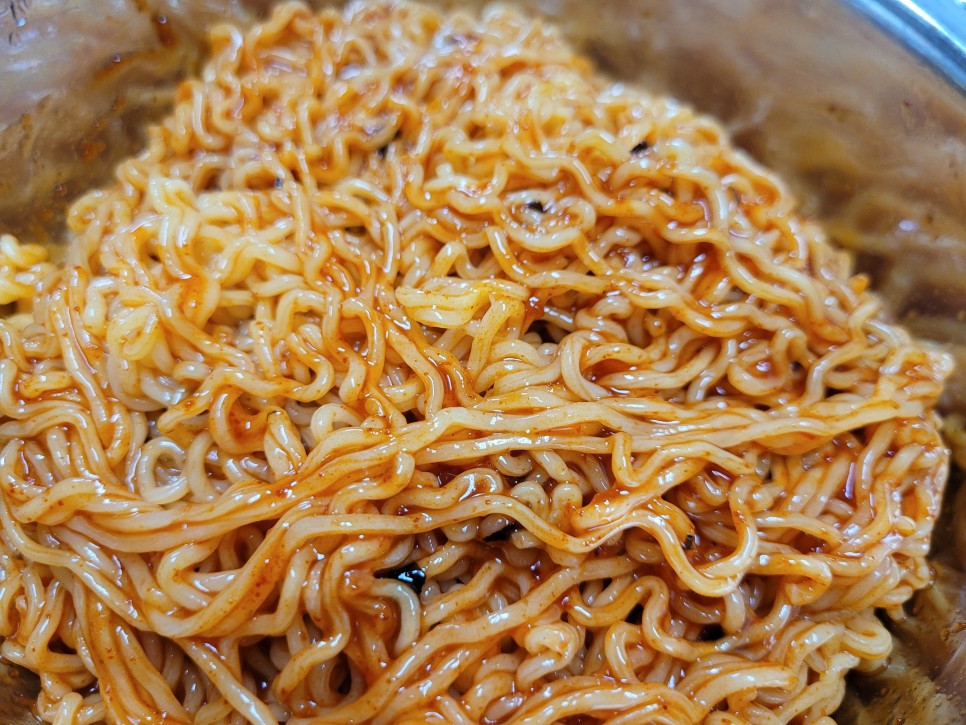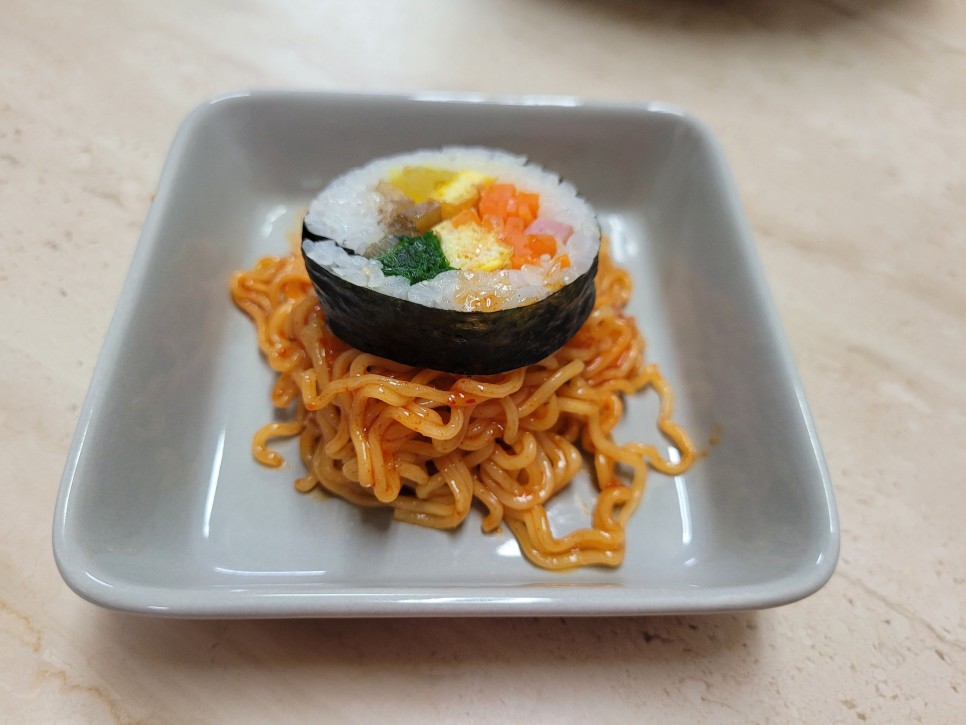 ​I had Jeonju Bibimmyeon with gimbap (rice and various ingredients rolled in a dry seaweed sheet), because I enjoy the spicy plus the sweet. I especially loved the sauce, the harmony of spicy, sweet, and sour. Jeonju Bibimmyeon can be bought at the Cheonnyeonnuri Jeonjubbang stores (Jeonju Bibimbbang) and some Jeonju Food stores.
Bibimbap Waffle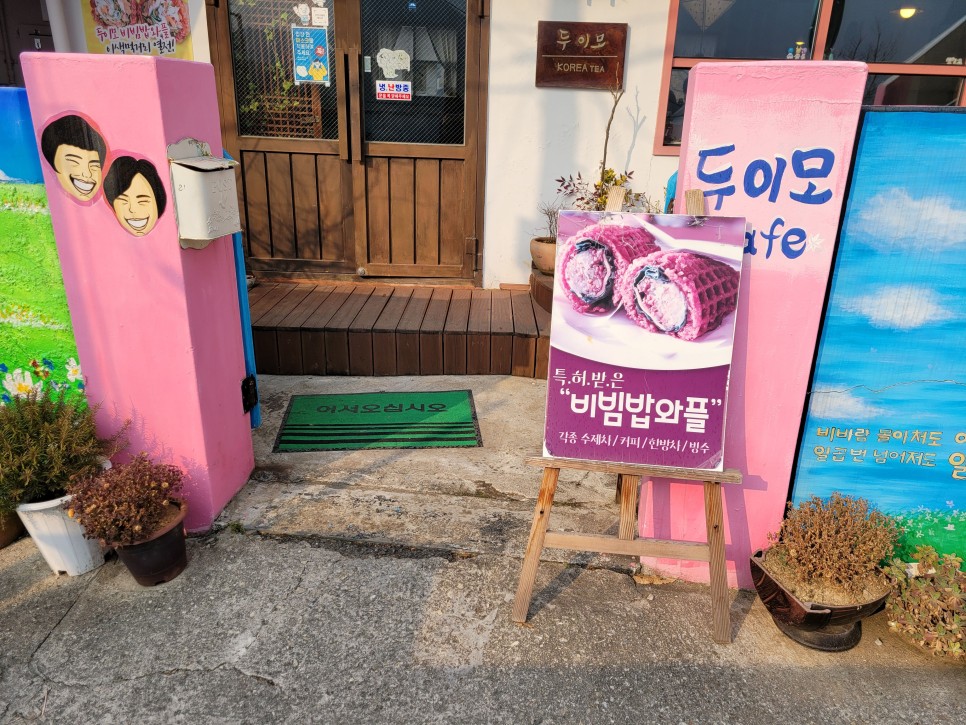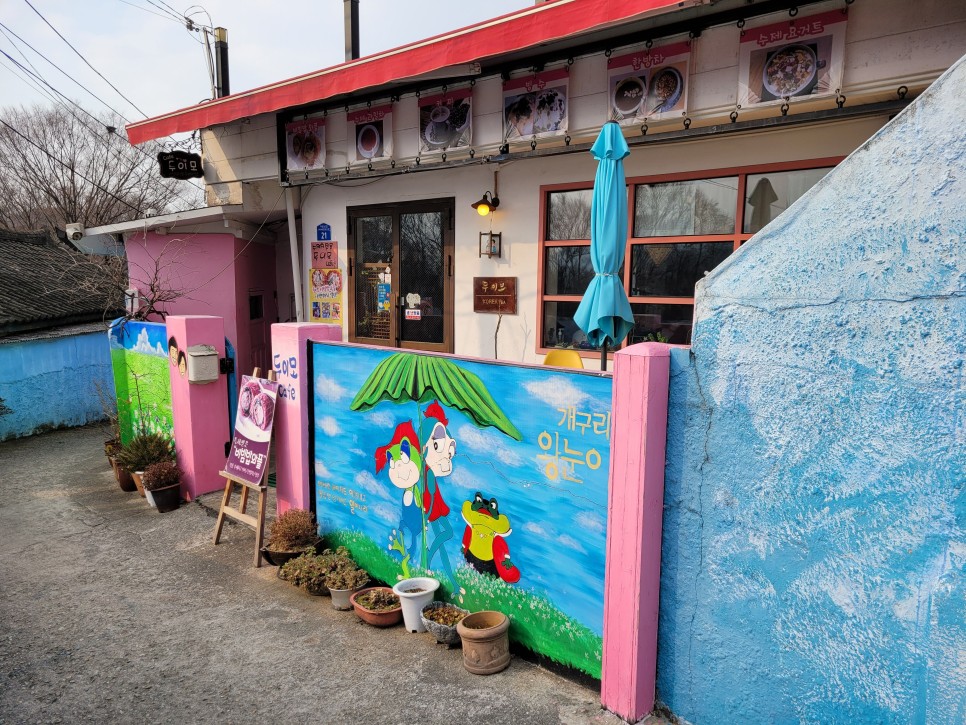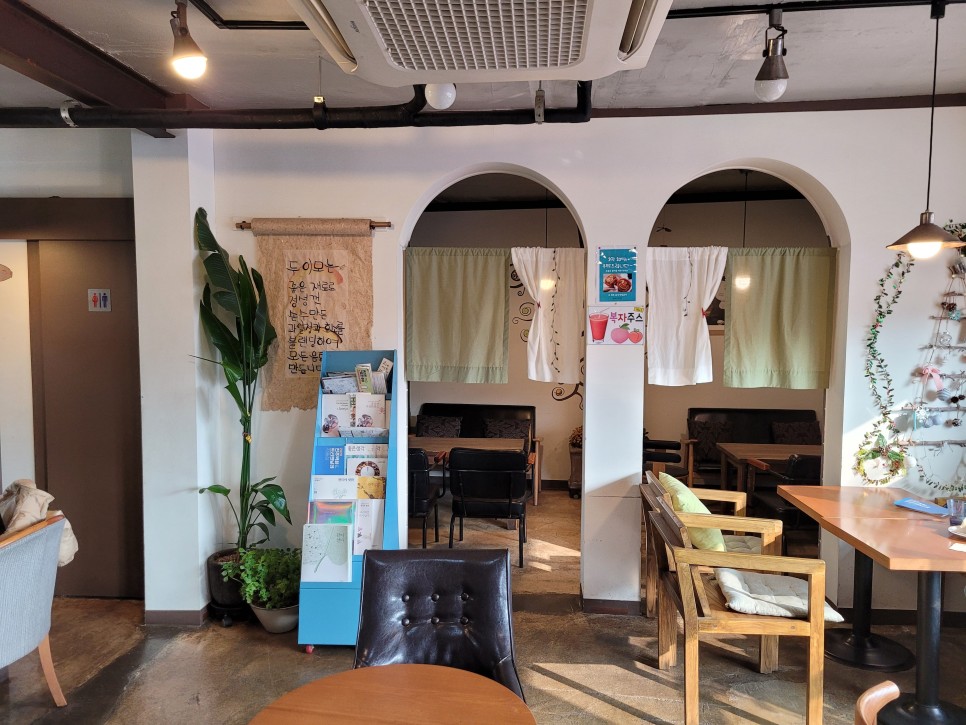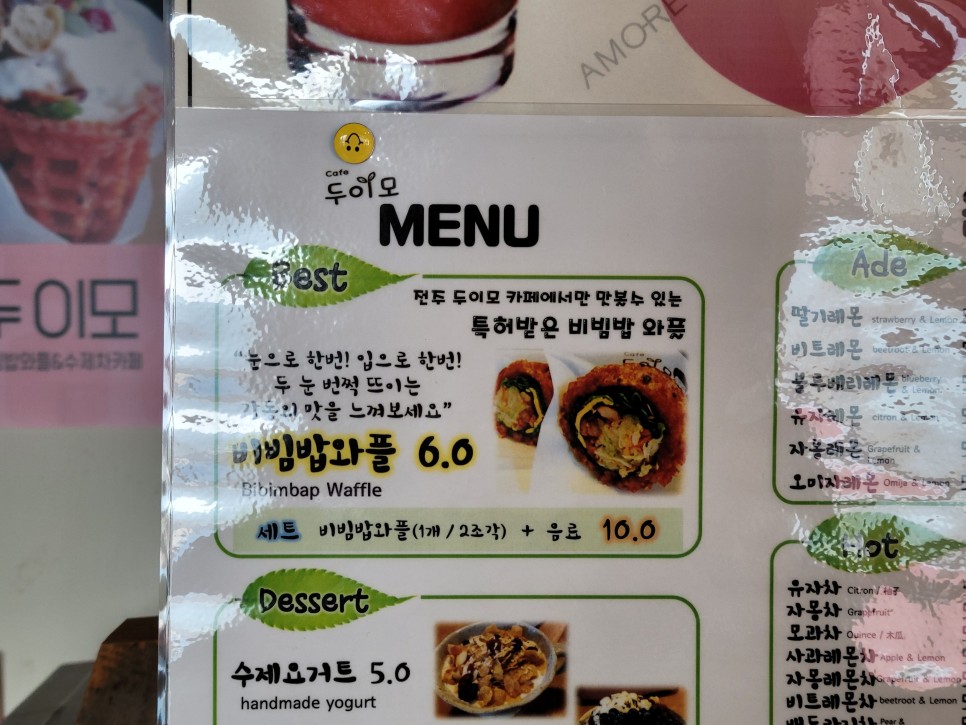 If you visit Jeonju Jaman Mural Village (next to Jeonju Hanok Village), you may come across the café that sells the Bibimbap Waffle. Unlike the usual waffle (made with flour and with sweet toppings), the Bibimbap Waffle is made with cooked rice seasoned with gochujang sauce. Then, cabbage, carrot, sesame leaf, meat, and others are rolled inside the rice waffle.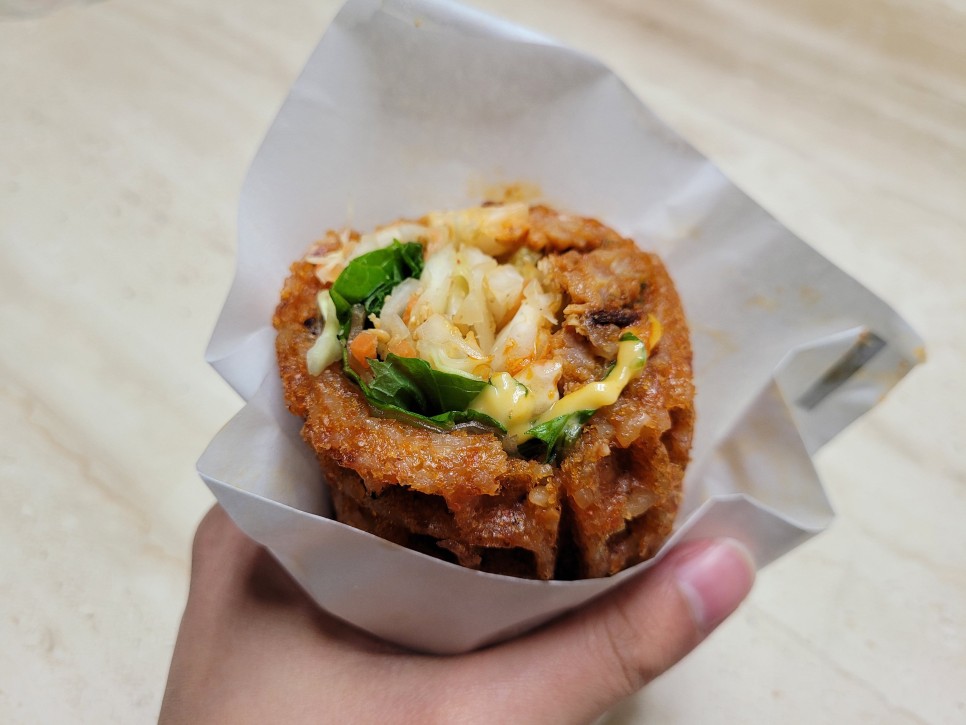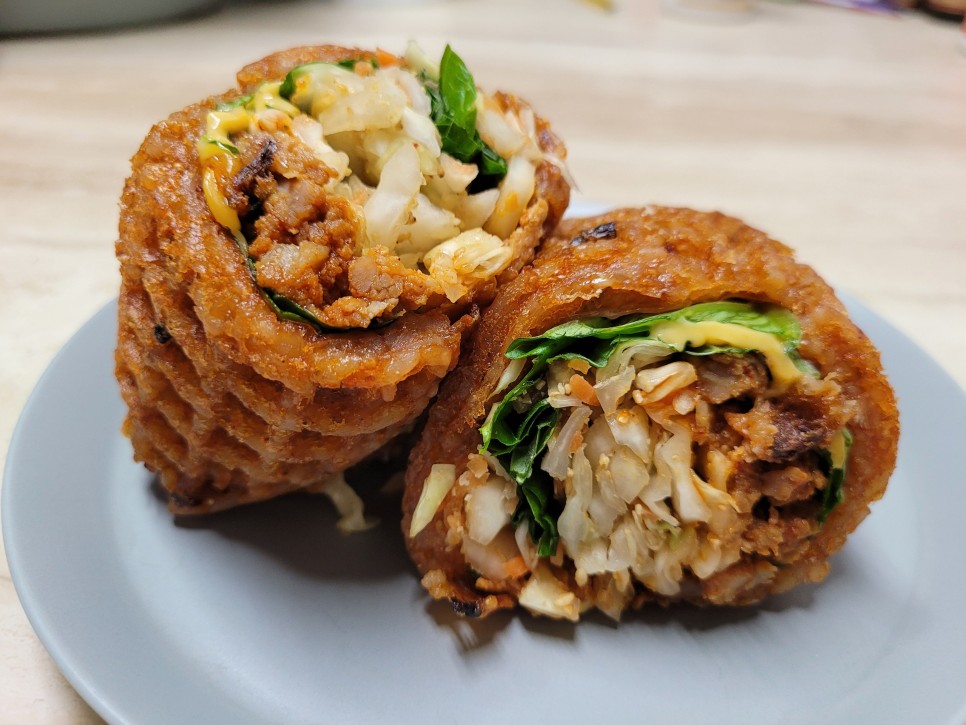 The seasoned rice waffle is slightly crusty on the surface. The vegetables are fresh and crunchy, the sesame leaf is aromatic, and the meat is very filling. To taste this flavorsome transformation of Jeonju Bibimbap, visit the café "Du-Imo" at Jeonju Jaman Mural Village. The Bibimbap Waffle is only sold off-line.
​Du-Imo Bibimbap Waffle
Address: Jamandong 2gil 21, Wansangu, Jeonju
Opening hours: 09:30~18:00 (Tuesday~Sunday, closed on Mondays)
Price: Bibimbap Waffle 6,000 won
What do you think about these creative-yet-flavorsome changes to Jeonju Bibimbap? If you're looking for some local snacks, consider trying Jeonju Bibimbbang, Jeonju Bibimmyeon, and the Bibimbap Waffle!
The post Jeonju Bibimbap's Tasty Makeovers: Bread, Cold Noodle, and Waffle appeared first on Jeonju City Blog.