Each industry has its own characteristics, best practices, and strategies to tackle problems. This is why it's important to look at industries separately when thinking of how to market and expand them. The tourism industry is no different, with tourism marketing becoming a critical topic for all businesses today.
Marketing techniques are rapidly evolving because of the increasing use of technology. And when it comes to tourism, travelling is one of the most popular activities. The Age of Information has allowed digital marketing to provide various kinds of travel information to everyone.
But what's the purpose of tourism marketing? Well, even though the thought of travelling is attractive enough on its own, many tourism businesses are competing to be the number one tour marketing company for their destination/s.
This is why it's important to use tourism marketing to promote your business and distinguish it from competitors.
The Tourism Industry & Marketing Trends
Any tour business must be aware of the different tourism types and changing consumer behaviours and travel trends in this industry.
Many years back, people perceived travelling as a luxury that only the influential and wealthy could afford.
Now, we know that there are different kinds of trips suitable for just about every pocket. From budget backpackers to luxury five-star hotel stays, people are becoming more aware of their travel needs and choosing their destinations accordingly.
Considering the rapid changes in the industry, tourism marketers need to understand and keep up to date with these developments and trends. They should also aim to adapt their strategies to cater to these conversions in consumer behaviour.
What Is Tourism Marketing?
Tourism marketing is the term used to describe the different marketing methods and strategies used in the tourism industry.
At its core, tourism marketing refers to a business that aims to attract tourists to a specific location.
The tourism field is multifaceted, so tourism marketing includes airlines, automobile rental services, and hotels and other forms of lodgings. Additionally, it covers restaurants, tours, and travel agents to generate awareness, online sales, and increase consumer acquisition.
There are many ways to do this. But first, it's essential to understand that the foundation of a tourism marketing strategy is a well-constructed marketing plan. This marketing plan must outline the techniques, processes, and tools a company intends on using to promote tourism.
The Concept of Tourism Marketing
Tourism marketing is known to flourish in places already considered "hotspots" amongst tourists. But, it can also be used in lesser-known places to attract more visitors. One of the critical aspects of tourism marketing is strategic planning to achieve brand visibility, which ultimately leads to brand awareness.
When an enterprise has successfully created a tourism website, it can focus on achieving brand awareness and targeting potential customers. Through tourism marketing strategies and tools, companies can expand on their tourism market.
A successful marketing mix strategy can even help an entry-level travel business become a monopoly in the travel industry.
Why Marketing Tourism Is Beneficial
An essential part of tourism marketing is adopting the appropriate and relevant marketing strategy. Adopting the right plan could help your company maximise revenue and build awareness.
As one of the world's largest industries, the travel industry is expected to keep growing in the upcoming years. Naturally, because of its demand and expected growth, this industry is highly competitive.
Travel businesses must research, formulate strategies, and think of innovative ways to stand out from their rivals. By using tourism marketing practices and tools, these businesses can promote themselves as the best option for travellers.
The key role is to find a unique selling point and then promote it to reach the masses. But reaching the masses is not enough. Capturing their attention, keeping them engaged (through experiential marketing), and using a content marketing strategy that's relatable is just as crucial.
So, as part of your marketing efforts, you must keep up with the latest trends and adopt a marketing mix strategy that's a perfect blend of the best practices and tools.
Different Types of Tourism Marketing
While there are many types of tourism marketing, here are a few major broad types.
1.   Location Marketing
Think of the most popular locations that come to mind when you think of a particular continent or country. For instance, if someone says "Europe", your mind already conjures up images of the UK, Spain, France, or Italy — even if you've never been there. Why is this so?
Destination (or location) marketing strategies are among the most common forms of marketing in travel and tourism. The focus here is to increase customer attention to a specific place. Destination advertisers will highlight an entire location as a travel destination instead of singling out one attraction or accommodation.
Through this type of marketing, some locations have become so popular worldwide that just the mere mention of their name is enough to elicit a response. For this reason, some travel agencies do, and can, use this type of marketing to remind consumers of these destinations.
2.   Activity Marketing
Often, consumers will associate a specific activity with a place that's already famous for that activity. Switzerland is renowned for skiing, France for vineyards, Yellowstone National Park for hiking and camping, and Alaska for Northern Lights. The list goes on and on.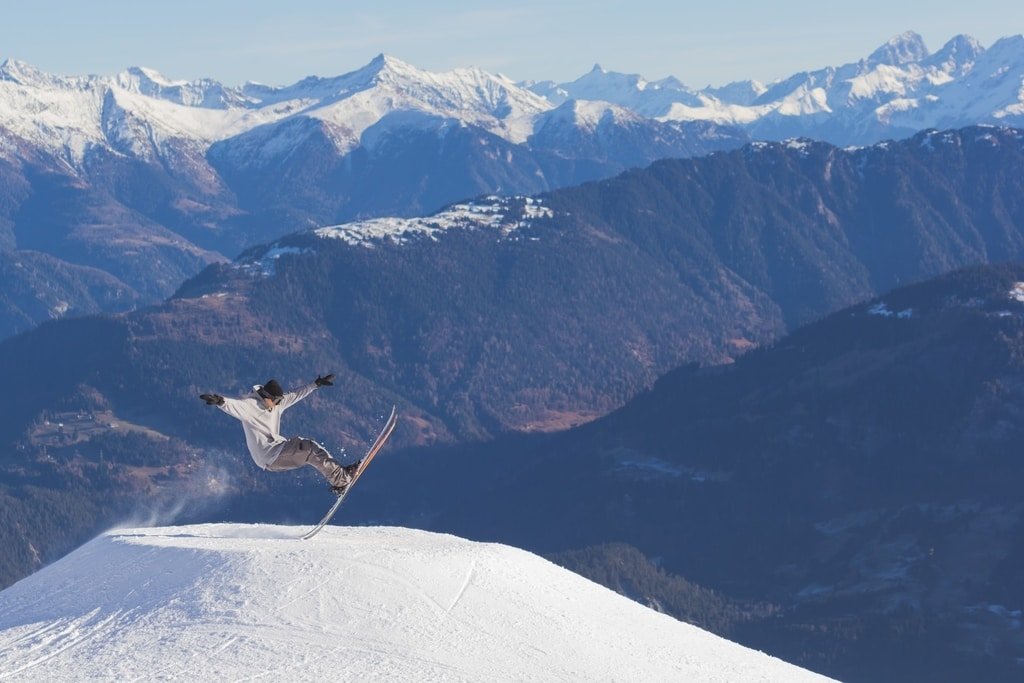 When tourism marketers capitalise (or market) a particular activity in relation to a specific place, it's called "Activity Marketing". This type of marketing has a wide range of different kinds of tourist activities it can cater to; like adventure sports, food tours, and art galleries.
Activity marketing is the type of marketing you should adopt if your goal is to highlight a specific thing to do.
3.   Corporate Marketing
It's vital to consider travellers who travel for reasons other than tourism. One of these includes corporate workers who may travel to different places for business purposes.
Imagine a company executive attending a meeting or conference overseas. They wouldn't then be interested in the activities of a destination.
Corporate marketing emerged as a branch of tourism marketing. In this type of tourism marketing, professionals can highlight places where business events can take place. Through this, they can make touristy places more popular and profit off the large number of corporates who would gather at these spots.
Different Methods of Marketing in the Tourism Industry
Most modern tourism marketing strategies make use of multiple channels to attract consumers. Some of these include emails, SMSes, user-generated content, and websites.
If you want your marketing mix strategy to succeed, it's best to use multiple channels and tools. Here are some channels you can use to include in your tourism marketing plan:
1.   Digital Marketing
Since we're in the Age of Information and heading towards the Age of Experience, focusing on digital marketing is a must. The travel journey of consumers in this field is centred more on seeking information from trusted sources and experienced travellers.
This is especially true for first-time travellers who plan their trip from thousands of miles away. These travellers will probably spend a couple of hours on each website searching for flight tickets, accommodations, and other touristy things.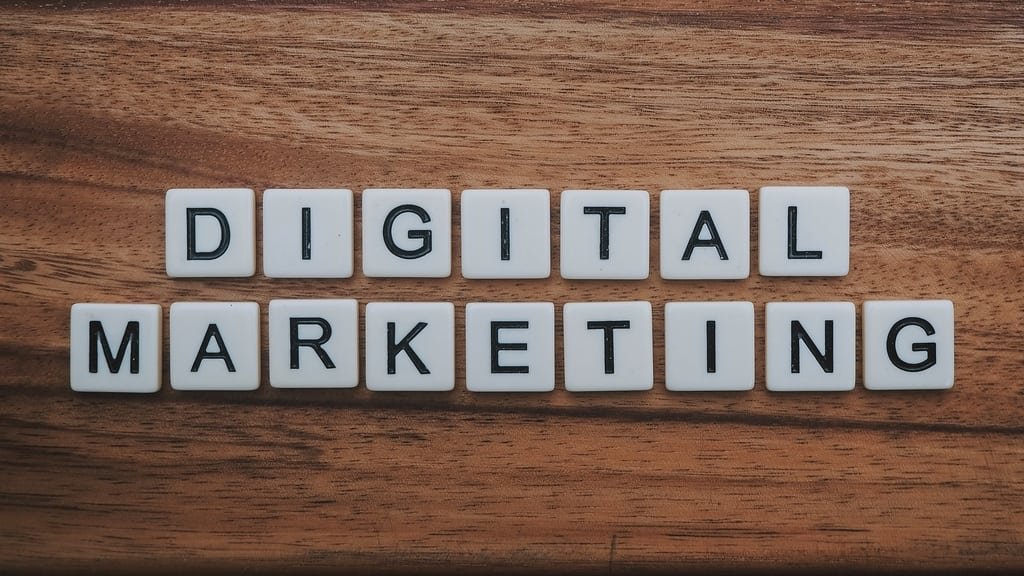 Thus, you should focus on building your brand in the digital space to reach your target audience. It's also good to know that most searchers now use their mobile devices for travel information, either on social channels or through website content (for example, a blog post).
You should ensure your digital marketing strategy is compatible with mobile devices.
2.   Social Media Marketing
A part of the digital marketing strategy mentioned above, social media marketing includes establishing your brand on social media. Influencer marketing and user-generated content are practical parts of social media marketing to make your brand seem credible and trustworthy.
If you're reading this article, chances are you're just as tech-savvy as most Millennials and Gen Zs today. This also means you probably have a social media account where you may enjoy or create content on travelling.
Many tourists and travellers use social media to look for travel inspiration, accommodation and tour reviews, and hot travel tips. So, to keep up to date with the social era, your enterprise should use a robust social media strategy that showcases your travel products and services.
3.   Email Marketing
Email marketing in the tourism sector can be used for many purposes, like loyalty programs, weekly newsletters, or lead nurturing. Through email marketing, brands and companies can continuously contact existing and potential customers to build on their relationships.
A form of direct and digital marketing, email marketing can help you send updates to your target market on your latest products and services. You can also use segmented marketing to collect data on your ideal customers' preferences and send out highly personalised content they have a higher chance of liking.
Marketing Strategies for Tourism
All this talk about the importance of marketing strategies, but which strategy to adopt and implement? The truth is that there's no one-size-fits-all formula when it comes to tourism marketing.
You could take inspiration from other marketing companies, but you'll still have to make some adjustments to the adopted strategy, so it's suitable for your company. Alternatively, you could start from scratch by conducting market research and then selecting the appropriate tools, methods, and marketing activities.
Tourism marketing strategies don't have to be boring; they can be just as exciting as their industry.
Firstly, it's essential to keep up with the latest tourism marketing trends and developments. But that's not enough, also consider the meaning behind these updates and how they'll impact your travel business. Here are some strategies and marketing tips you could use for your company's plan.
1.   Don't Forget Local
The coronavirus outbreak in 2020 led to governments implementing a lockdown that restricted movements in and around countries. Over the months, lockdown regulations eased, with some countries allowing international travel but mainly sticking to local travel only.
To heal themselves from COVID-19 fatigue, many tourists resorted to touring their own countries. This increased domestic travel, bringing about a new target market.
Destination marketers can then use this to sell the features of their business in such a way that'll appeal to local consumers. Instead of focusing on weather and famous attractions, highlight facilities, one-day trips, and a site's ability to host events.
Additionally, emphasise the best hotels, cafes, and bars in an area as this will appeal to locals who are now more attracted to discovering the best of their town.
2.   Remote Working
This may sound completely unrelated to tourism marketing, but a result of the pandemic is an increase in remote work.
When many businesses moved to an online working model during the lockdown, the workforce looked for alternate places to serve as their workplace. This created a specific niche of remote workers who turned to hotels and foreign destinations to enjoy work with a different view.
To cater to these business needs, travel marketing companies can create and promote product offerings that appeal to remote workers. Whether it's a business suite in a 5-star hotel in Dubai or an Airbnb in the forest, the appetite for work-friendly spaces and accommodations is expected to keep growing.
3.   Virtual Reality (VR) tours
A part of experiential marketing, Virtual Reality is just one of the many exciting tourism technologies available today. Through VR, tourists and travellers can experience a flight, hotel, restaurant, or attraction from a great distance away.
Easily accessible from a computer or mobile, virtual reality tours provide an opportunity for users to get a sense of an experience that awaits them. By getting a sense of what they can expect, virtual reality tours effectively clear clients' doubts during the booking process and increase their appetite for travel.
4.   Voice Search, Chatbots & Other Technologies
Technology just keeps outshining itself, doesn't it? Tour operators can use voice search technology to allow customers to make bookings, seek information, and give feedback just by speaking. This makes it easier for mobile users on the go to use your services.
Chatbots allow for quick responses to customers, even when staff members are not available. Using chatbots on your website allows you to communicate with clients 24/7, in multiple languages, and promote your products and services. This can help increase revenue and improve the customer experience.
Other beneficial technologies include contactless payments, cybersecurity measures, and augmented reality. Or, improving your existing digital content through strategies like on-page SEO optimization and content upgrades to rank higher on search engine result pages.
5.   Personalisation
Personalisation marketing is a branch of marketing that can be used to create more relevant customer offerings.
This type of marketing can be used with email, social media, and other similar marketing tools. Since modern customers have such individualistic personalities and tastes, personalised offerings appeal more to them.
So, through this marketing, travel companies can capture data (for example, from the company's Facebook page or website). And then they can use this data to curate customer profiles and offer personalised offerings and future recommendations.
Final Thoughts on the Marketing of Tourism and Travel
Remember that customers don't just pay for products and services; they pay for the experience they expect to gain from it. The trick is to find your unique selling point and promote it as a comparatively superior experience in your tourism marketing efforts.
Since so many people love leisure trips, you must aim to make your company or brand stand out as unique compared to other tourism companies in this competitive industry. An effective advertising and marketing strategy can boost brand visibility and awareness for a new audience and the existing customer base.
Hopefully, you found these marketing tips and tricks useful for your tourism business.
The post Marketing in Tourism | Tips on Types and Strategies appeared first on Travel Tractions.