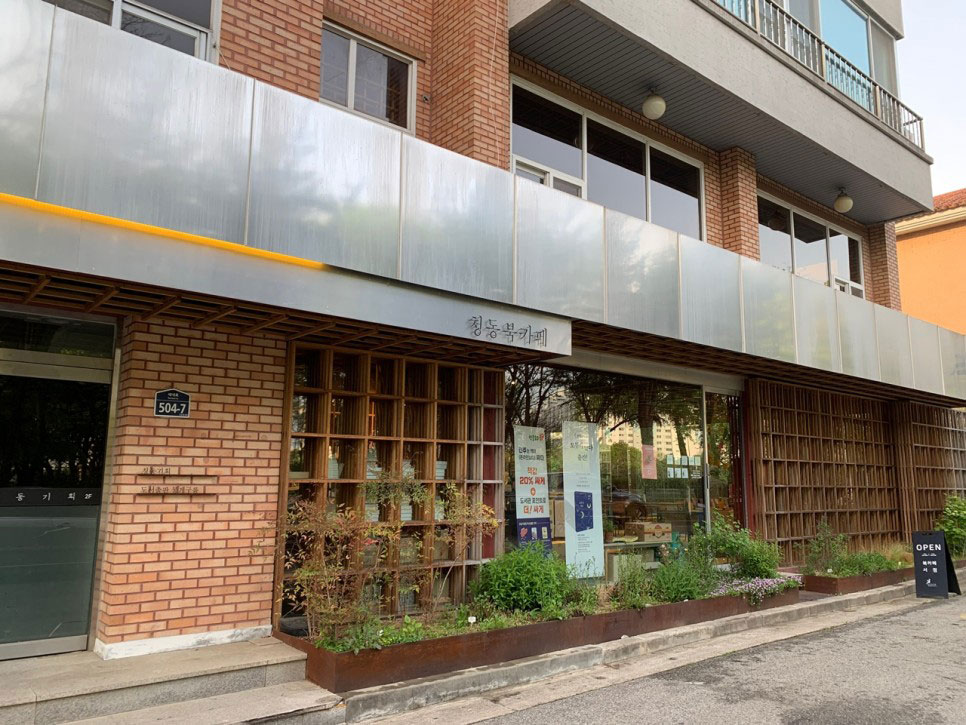 Hey there! Lately, I've been glued to my online lectures, on my way to achieve a new license. Rather than the hush of a library or a reading room, I've found I thrive in the bustle of a café, surrounded by a clean interior and the aroma of delicious coffee. Today, I'd like to introduce my top two study cafés in Jeonju that I've found perfect for concentrating.
"Serenity of the Bamboo Forest
and Delicious Snacks at Cheongdong Book Café" ☕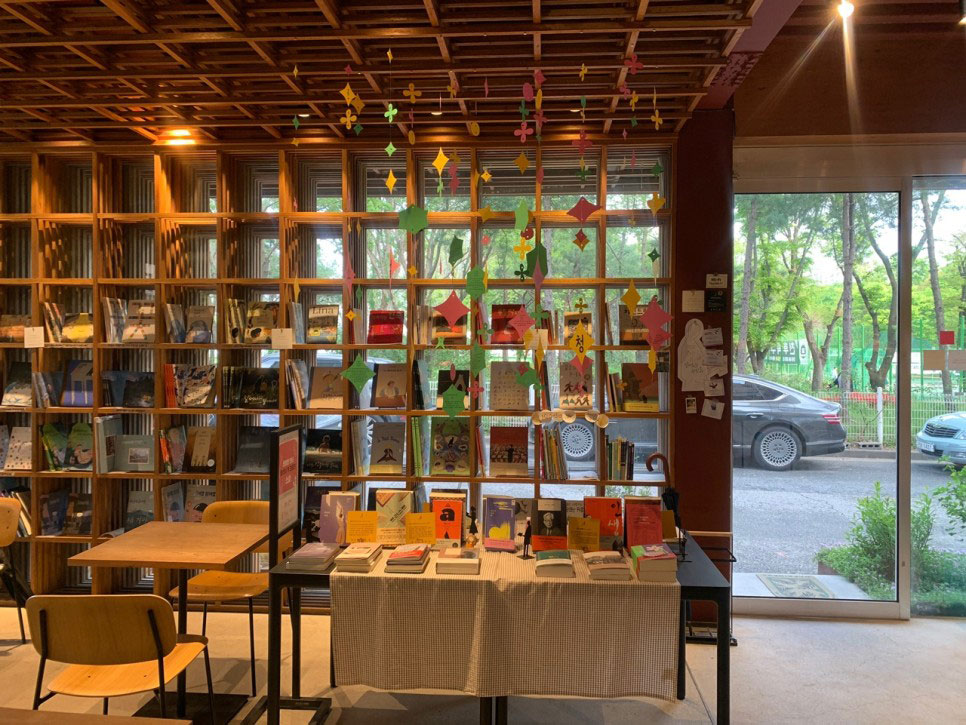 I first stumbled upon Cheongdong Book Café in 2021. The wooden interior, bamboo-studded terrace, and the external surroundings made me feel like I was cocooned in nature.
What I adored was the bamboo forest adorning the side of the café. Whenever I'd steal glances at the bamboo while studying, it felt like a mini meditation, cleansing my mind and spirit.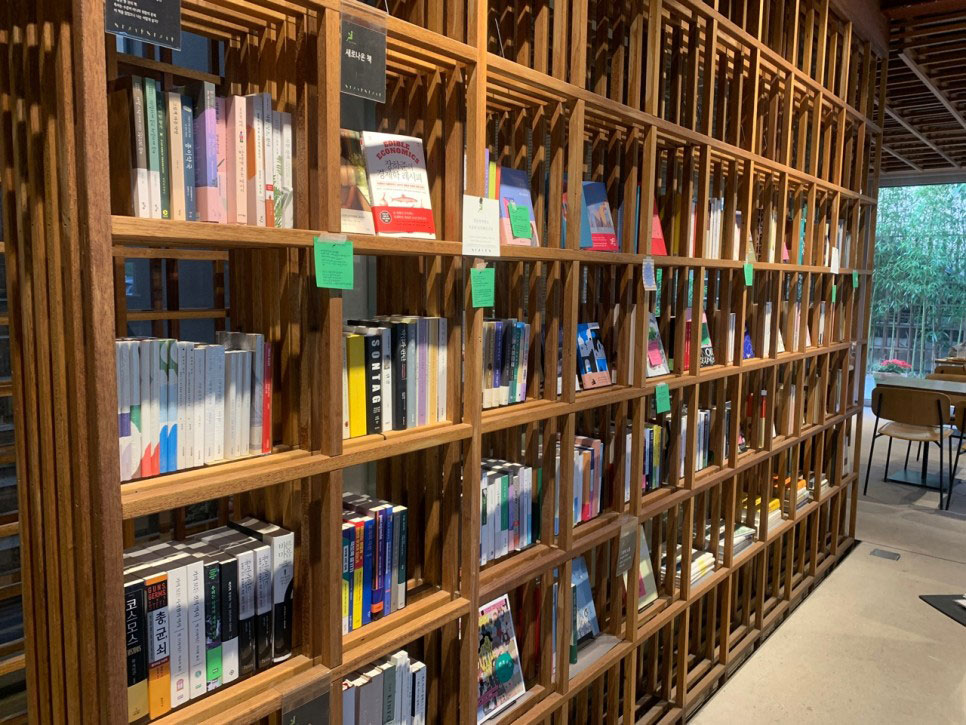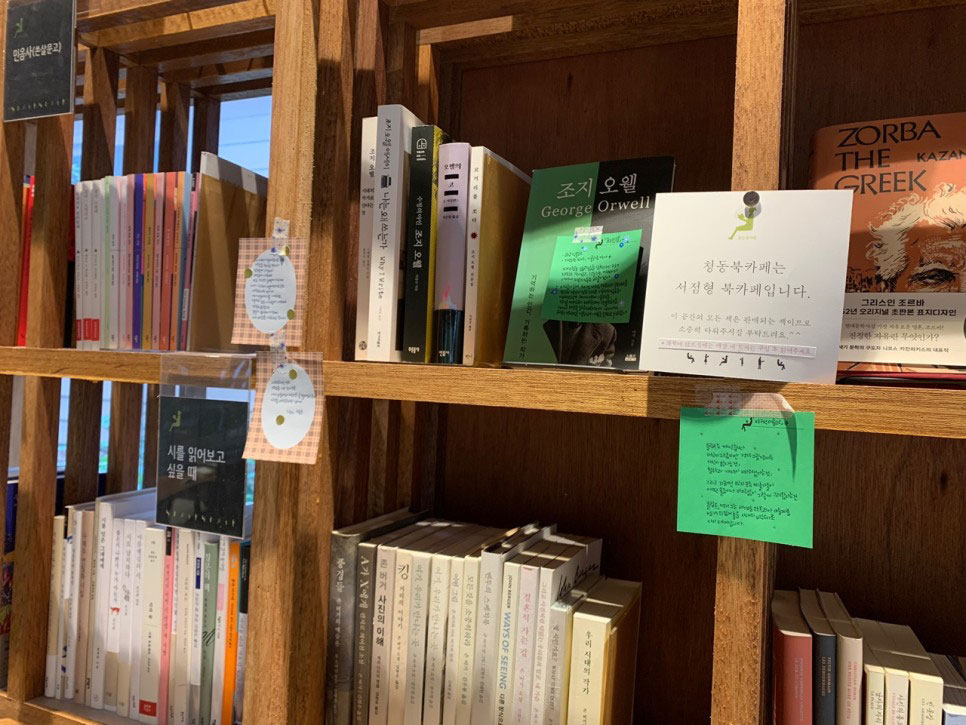 The interior is as captivating as its name suggests, replete with books and grid-patterned drawers that catch your eye. With the books neatly categorized by title and post-it notes offering brief reviews, it's effortless to find your next read.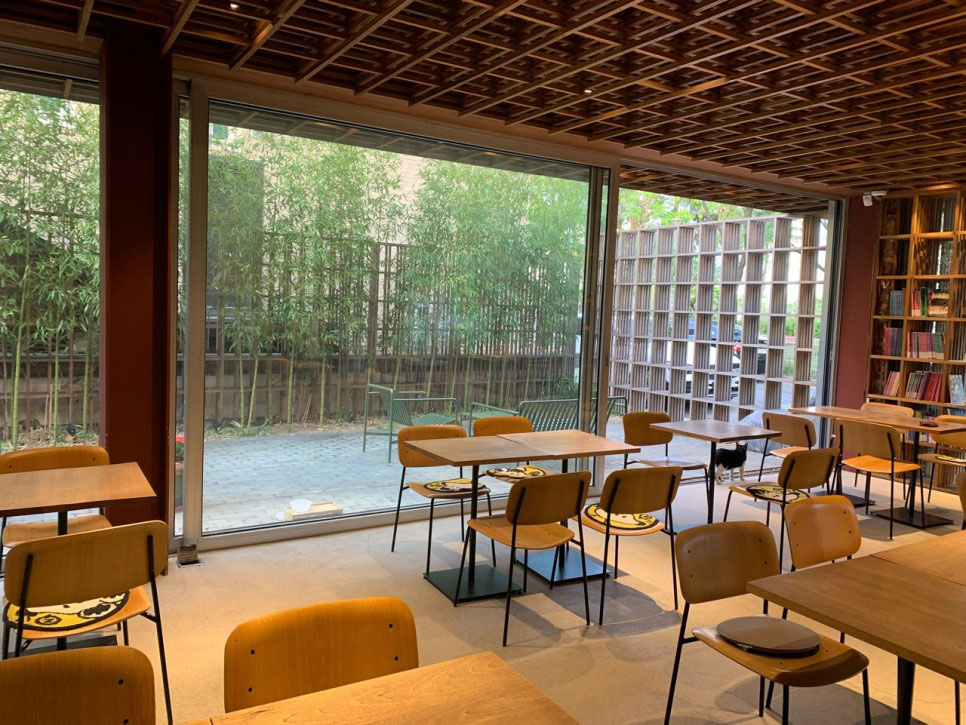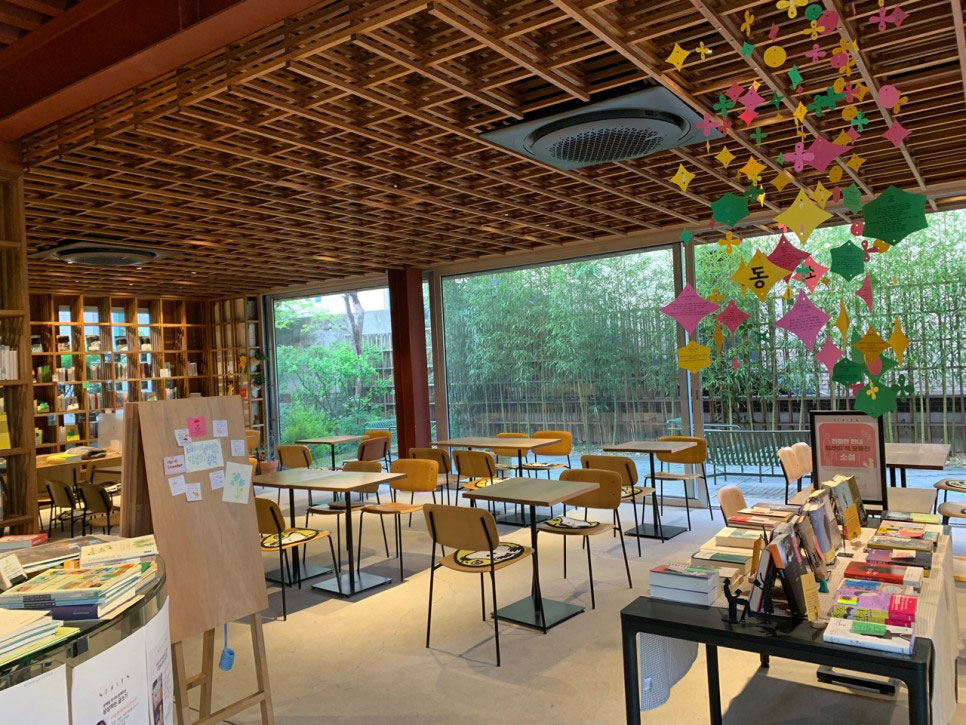 The simple, neat tables and chairs, along with a long table equipped with a power outlet, make it an ideal spot for studying.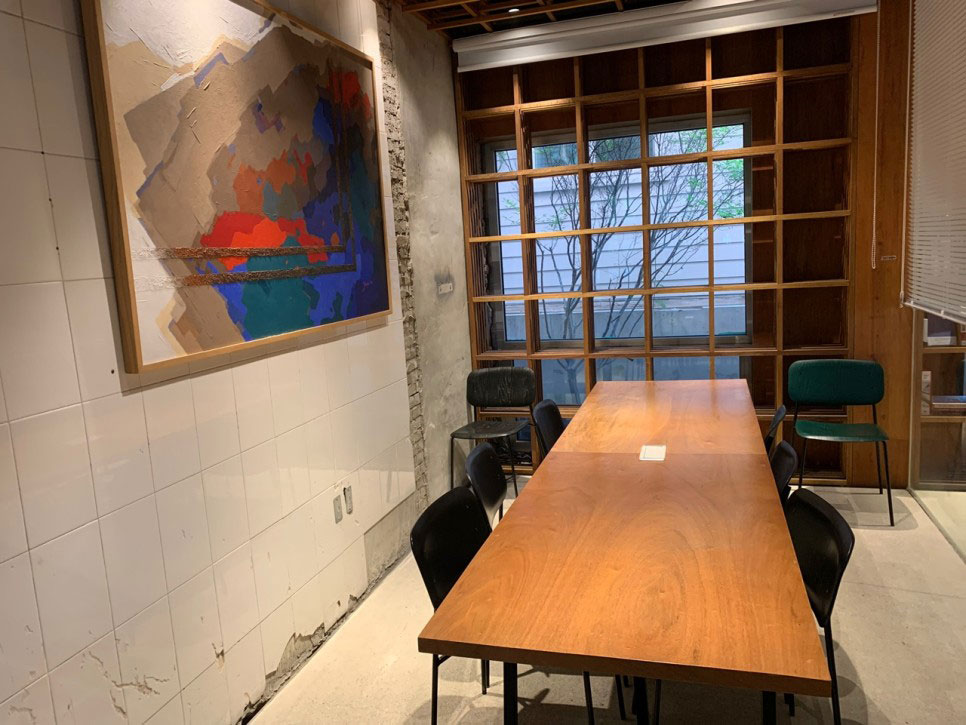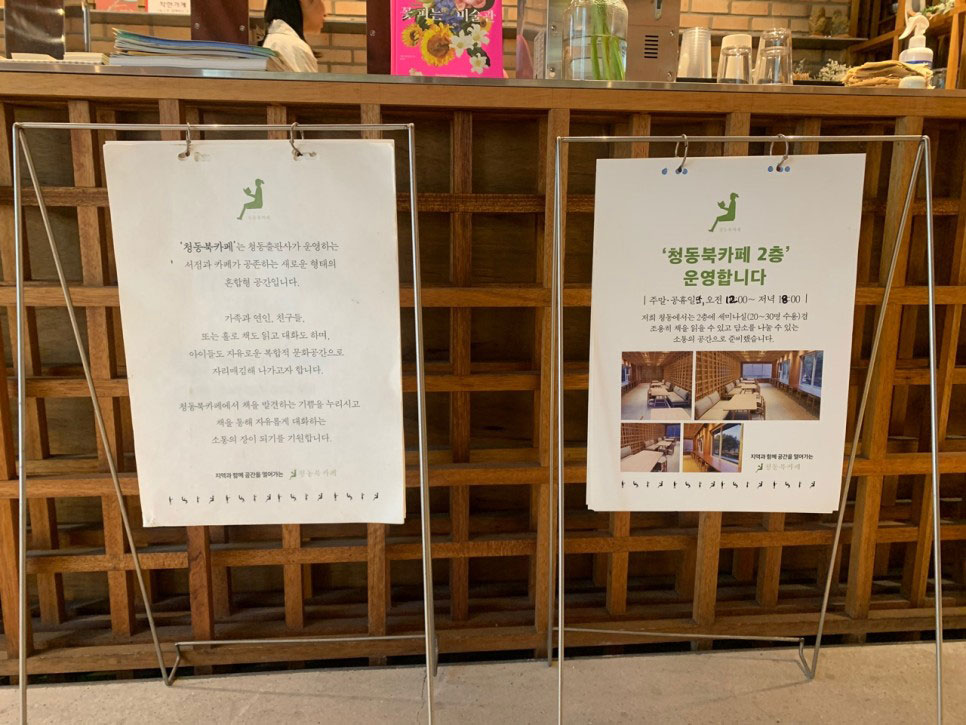 This place doesn't just feel like a café, but more like a cultural hub. There's a separate area at the back of the shop where they occasionally host reading clubs. The second floor houses a seminar room, accommodating about 20-30 people. The seminar room operates only on weekends from 12 pm to 6 pm, so keep this in mind if you're planning a weekend visit!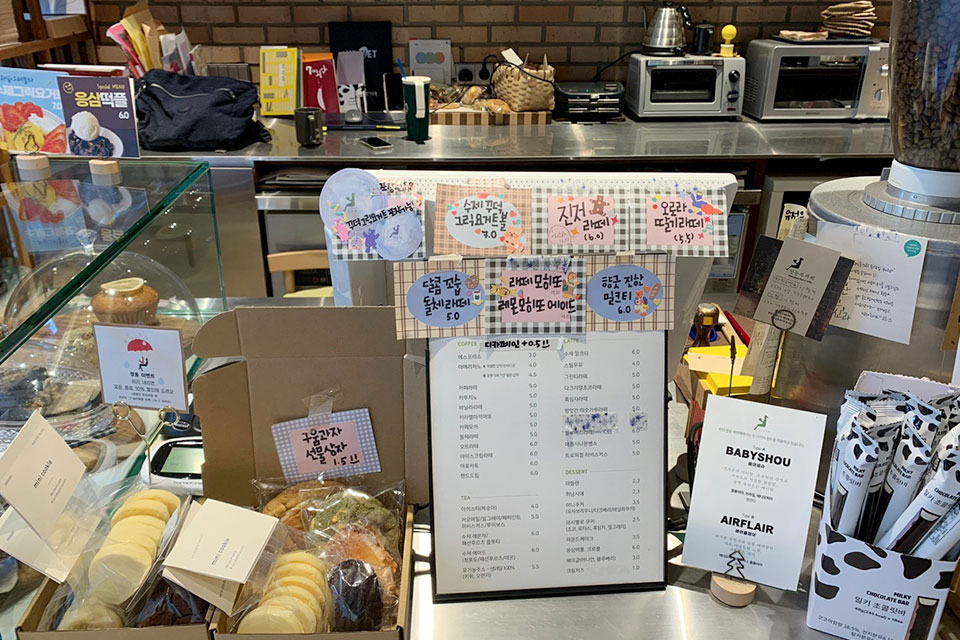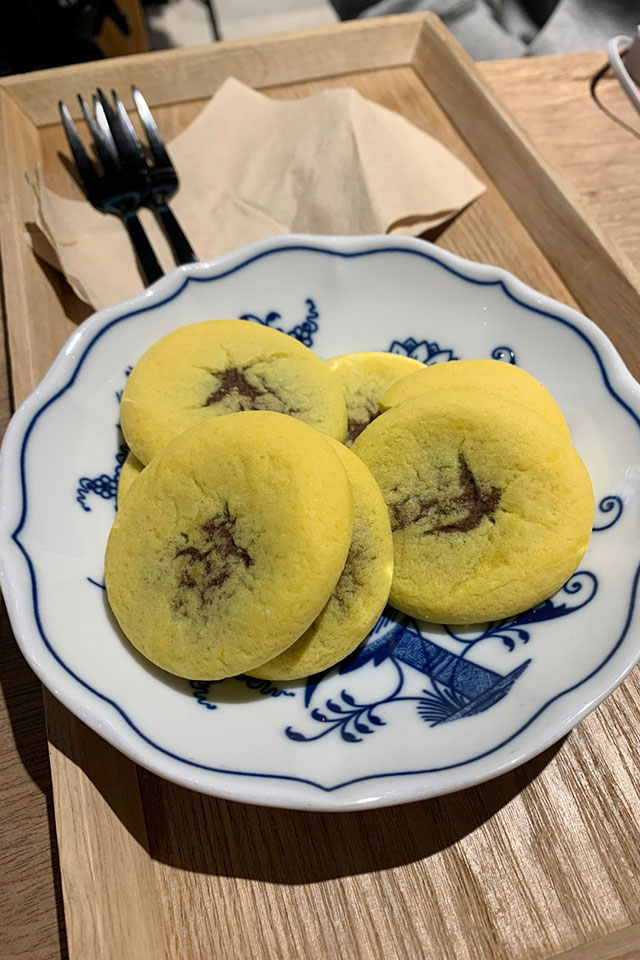 Now, to the most important part – the menu! It's simple yet has everything you could crave. I've tried the choco latte and other coffee beverages here, all of which were scrumptious. As for desserts, I often indulge in the yuzu brownie that perfectly suits my palate.
☕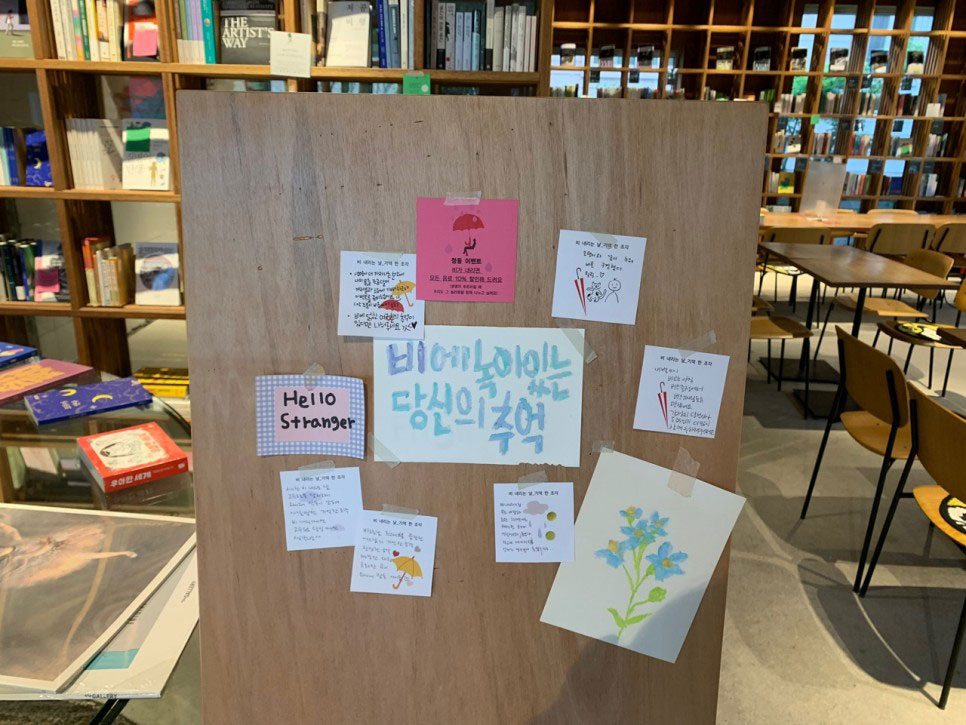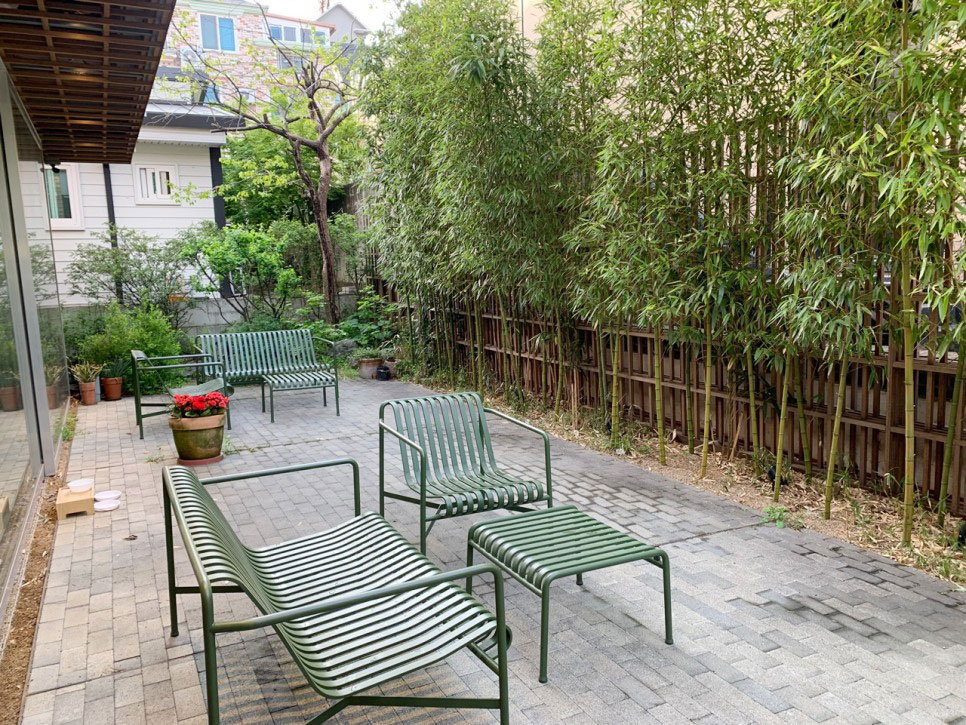 The soothing background music doesn't distract you from studying. By the time I was done studying, I noticed many people engrossed in their books. Maybe the wooden interior and the plentiful books help enhance concentration.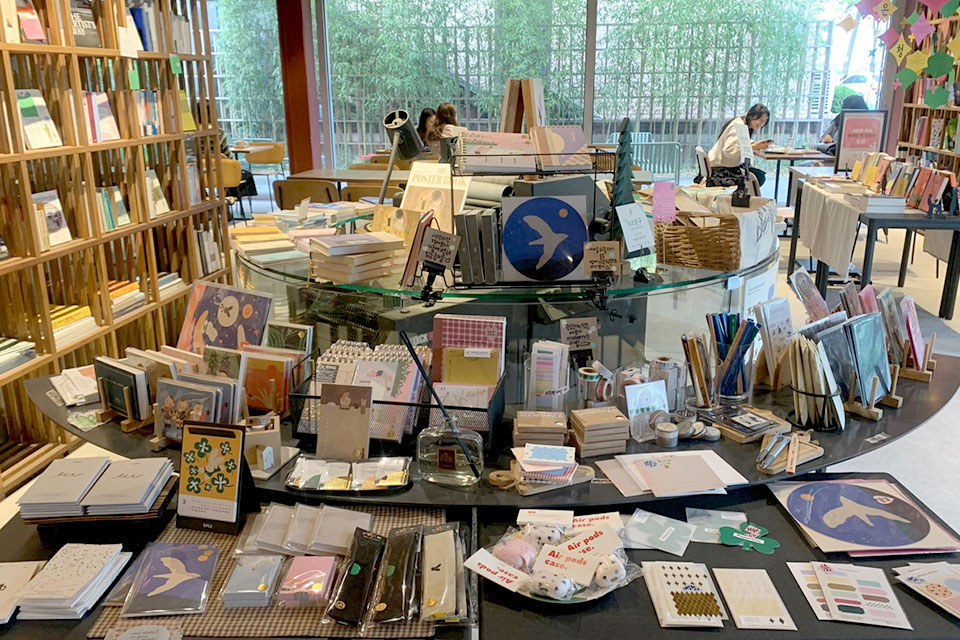 They also sell various little souvenirs. It's always fun to explore and discover cute trinkets.
Cheongdong Book Café is close to my home, so I'm a frequent visitor. I love its interior so much that if I ever own a café, I want it to resemble this place.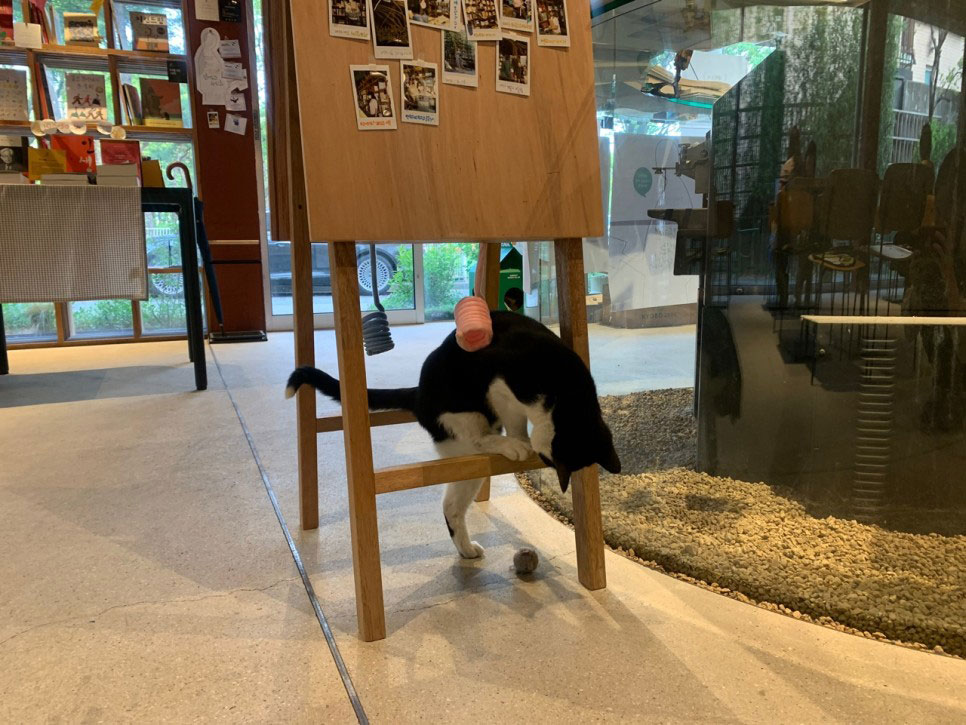 "A Café where Concentration Meets Satisfaction,
Once Time Off"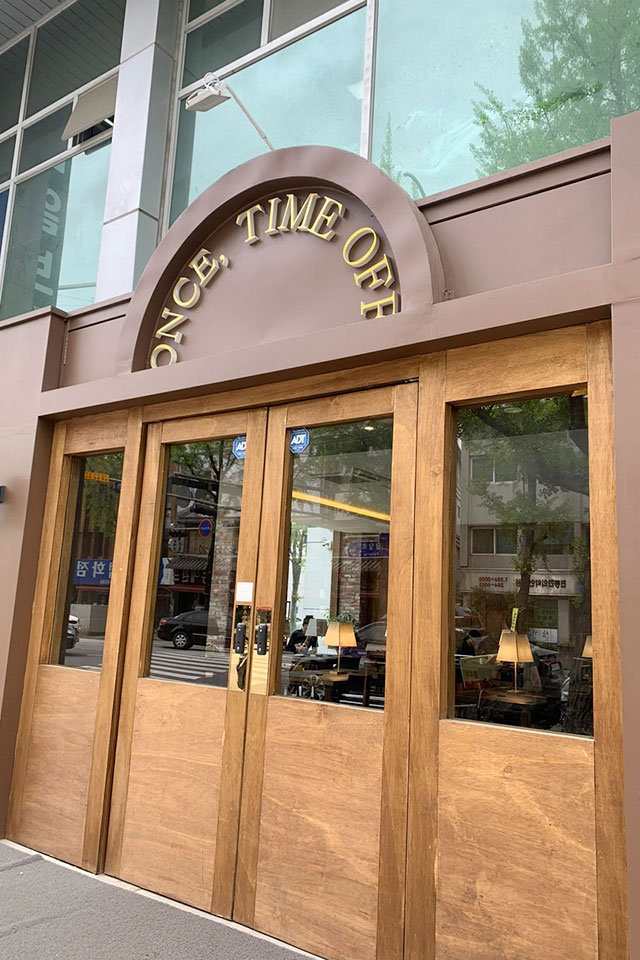 Once Time Off is a study café in Jeonju I recently discovered, which is perfect when you're in the mood to buckle down and concentrate.
Nestled in the middle of a guesthouse, this café, with its wooden exterior (I think I have a thing for wooden exteriors!), caught my eye. The entrance with its automatic door was an interesting feature.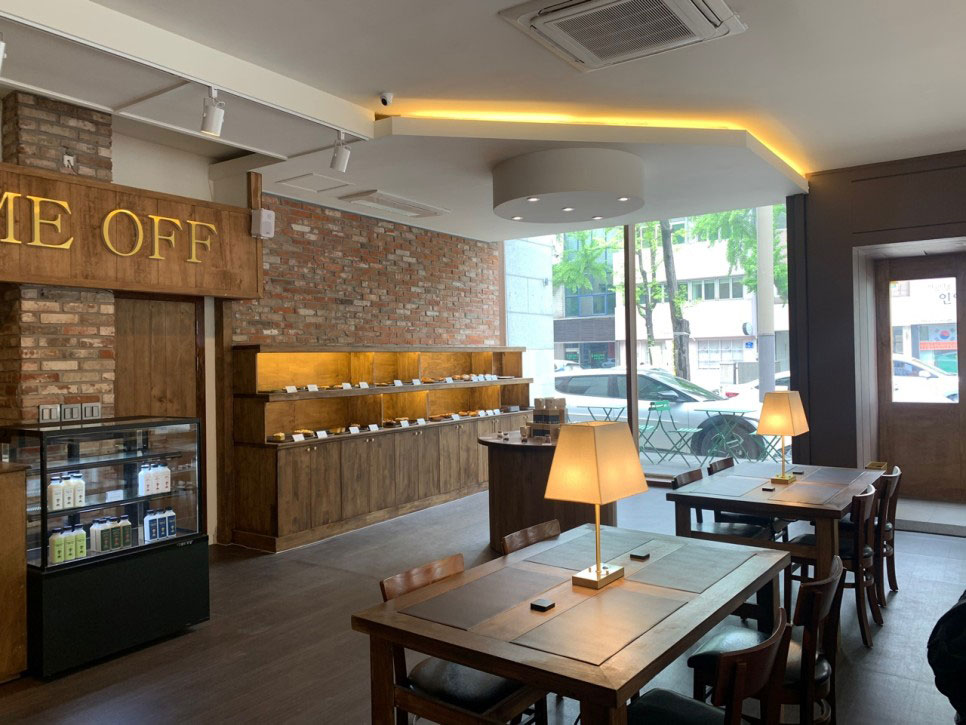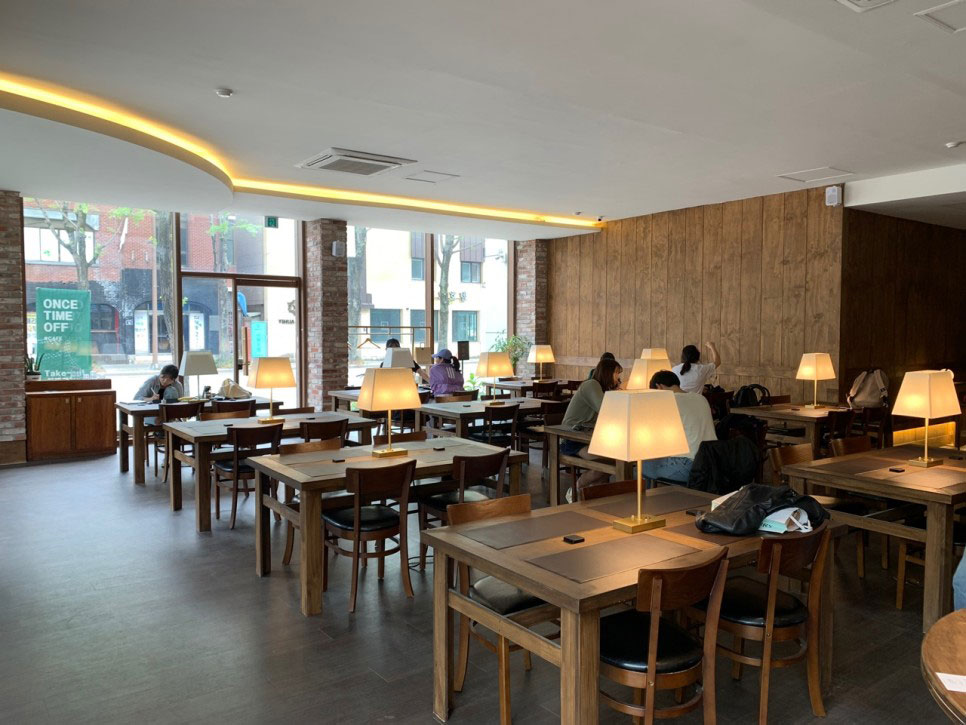 The spacious four-person tables, good lighting, and dual power outlets, instantly made me feel that this café and I were going to have a regular thing going on.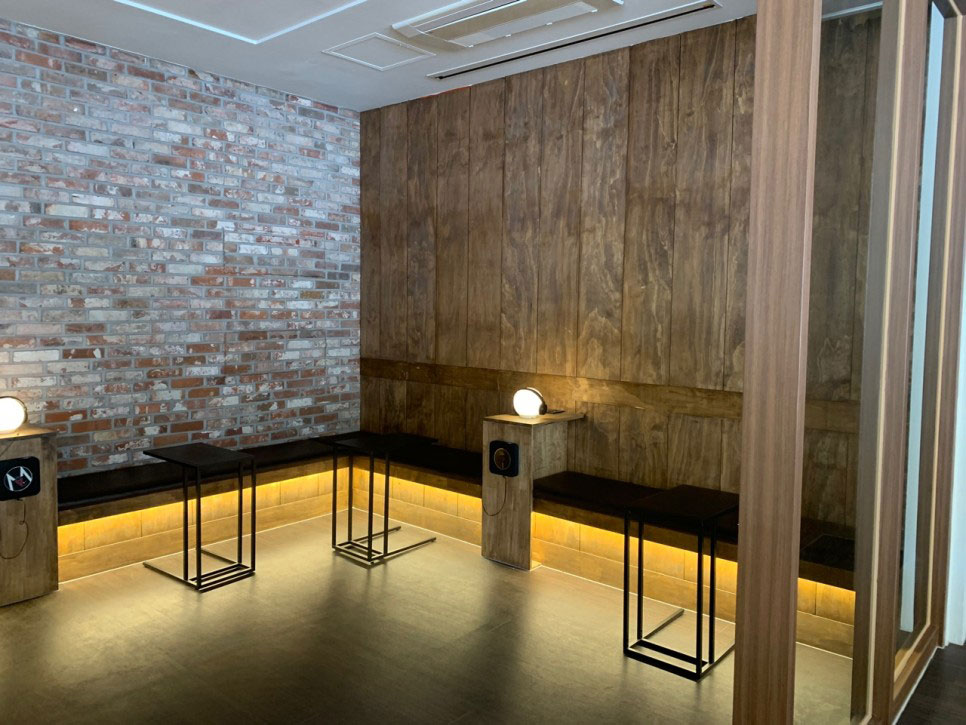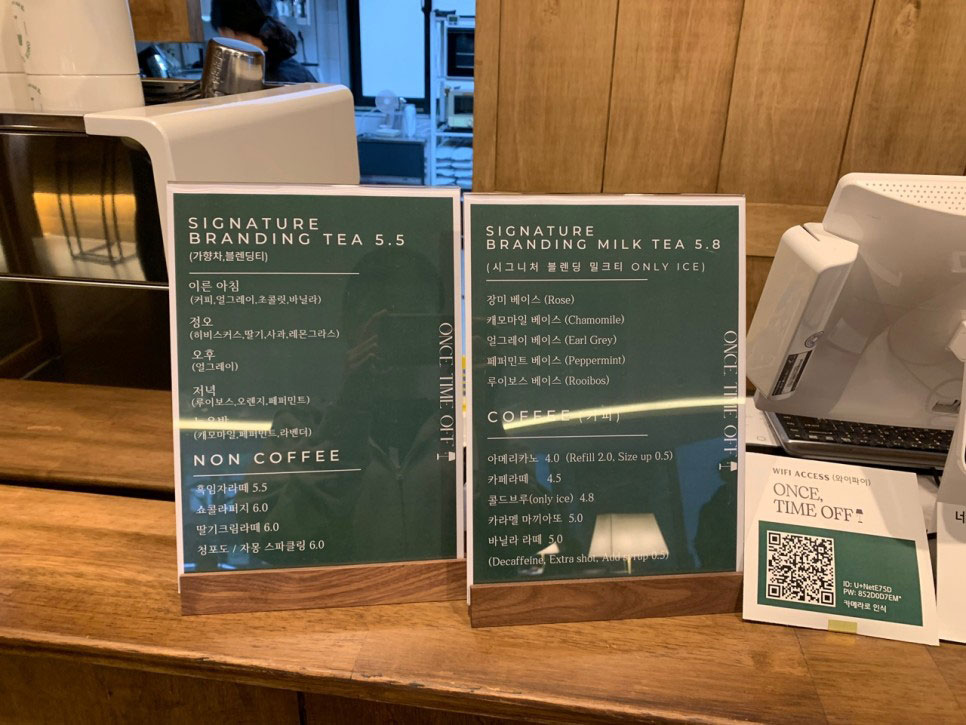 A corner of the café has a study room vibe, while another houses a CD player.
The lighting and space arrangement have a charming allure that invites many people to capture moments in photos. It's a perfect spot to enjoy some music when your study session needs a bit of a change in tempo.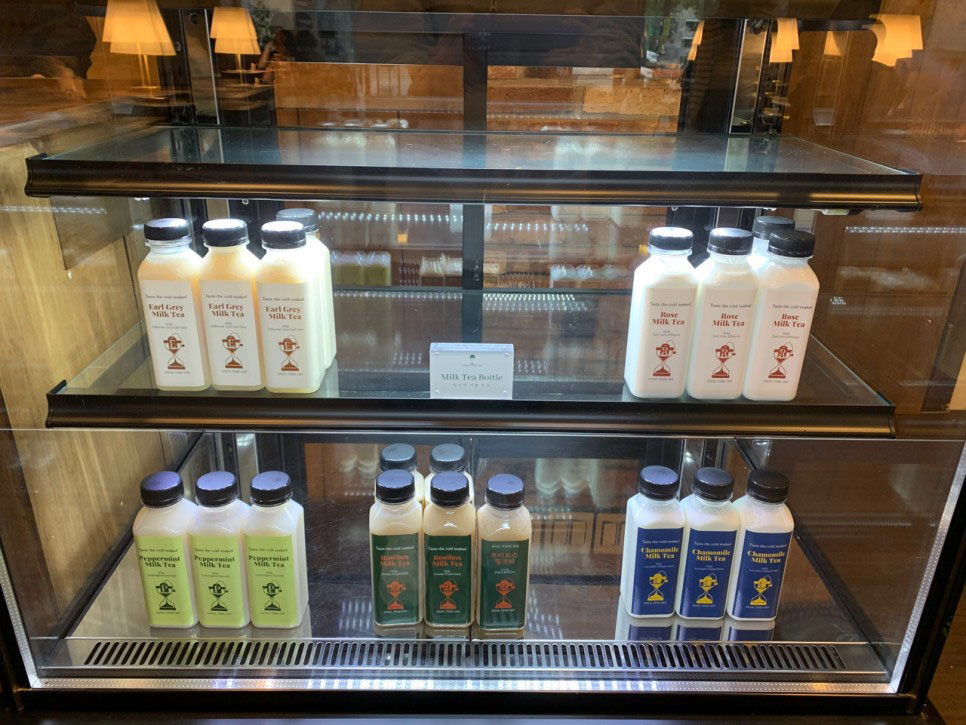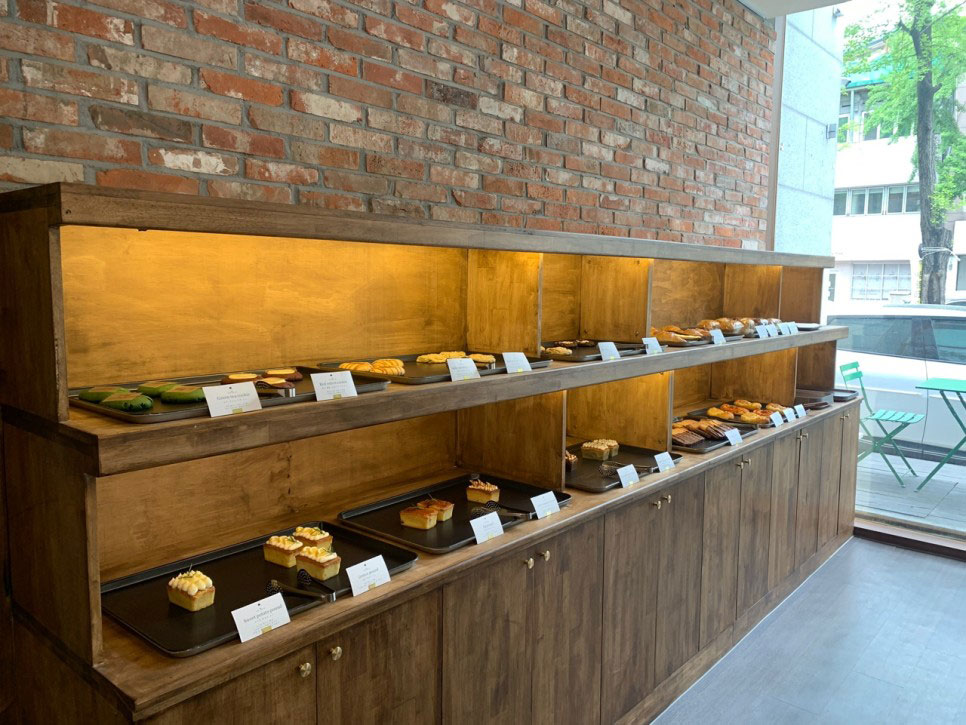 The menu surprises with an incredibly diverse range of milk teas. From Earl Grey to chamomile, rooibos, and other tea varieties, it's a milk tea heaven. To the right, you have an array of bread options – pound cakes, cookies, sandwiches, and more. The wide variety ensures you're never distracted by hunger during your study sessions.
During my visit, they had a special blended tea on the menu. Not just a single type of leaf, but a unique blend of various teas mixed together in harmony.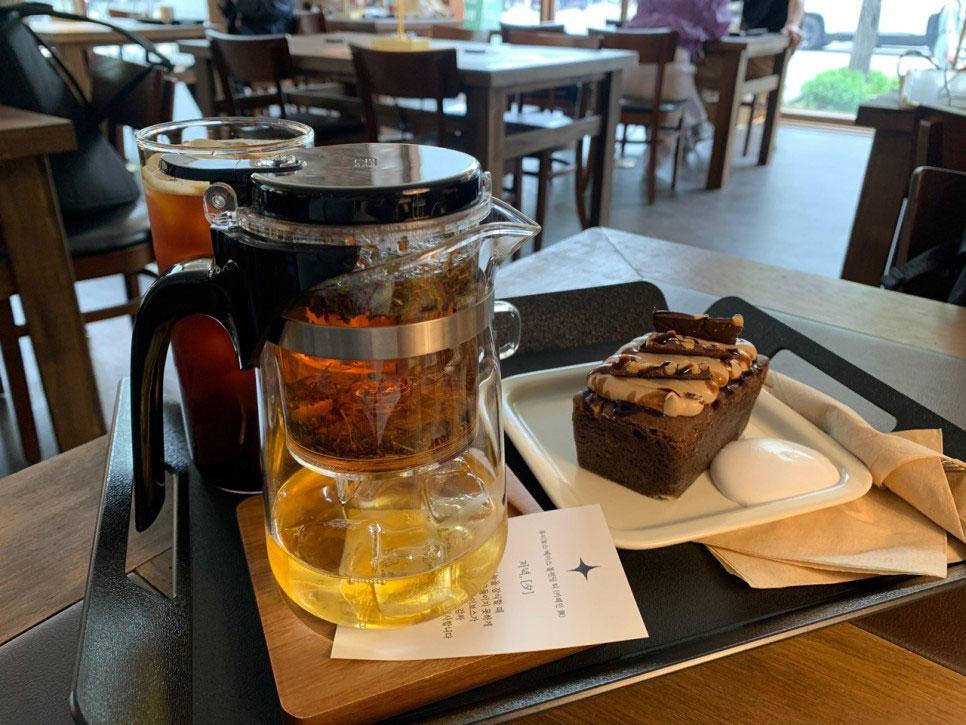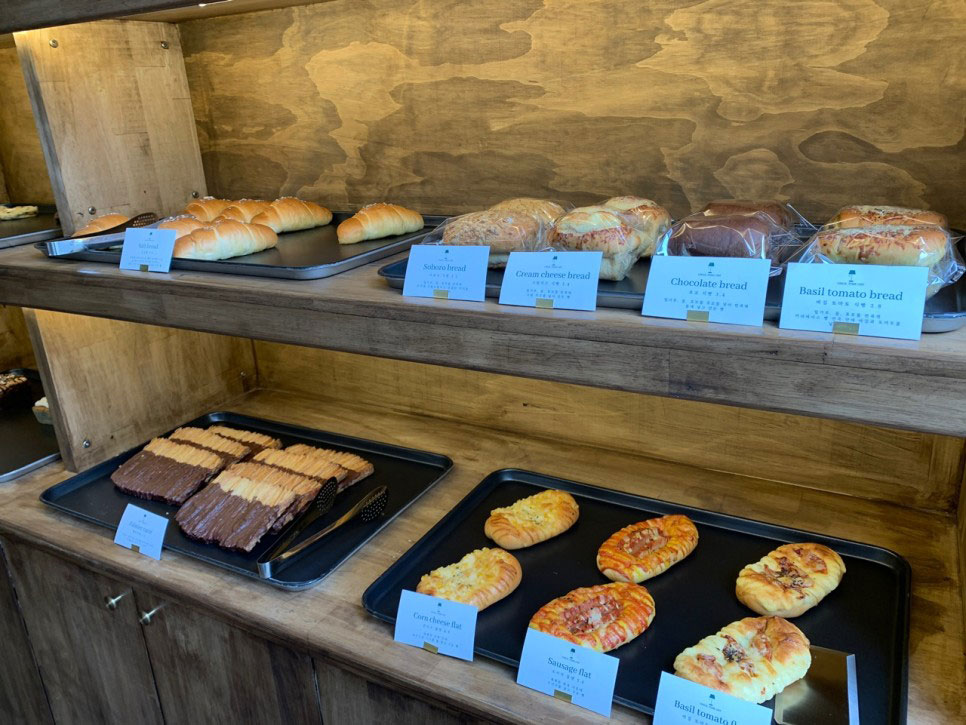 Everything I tasted was delightful, especially the breads that were so good they kept me fueled and focused!🥐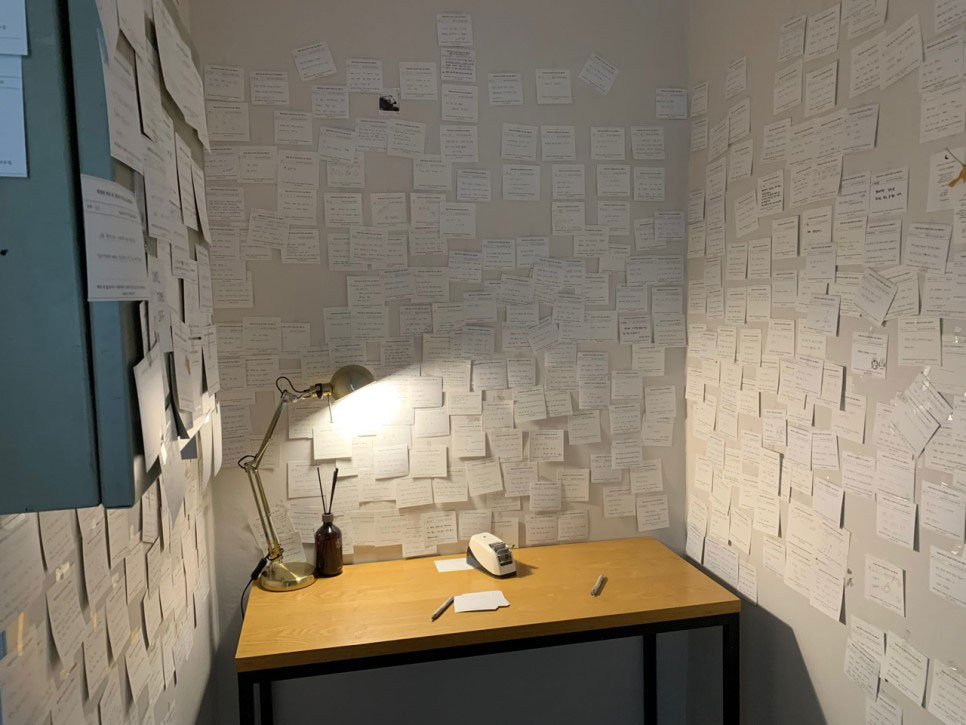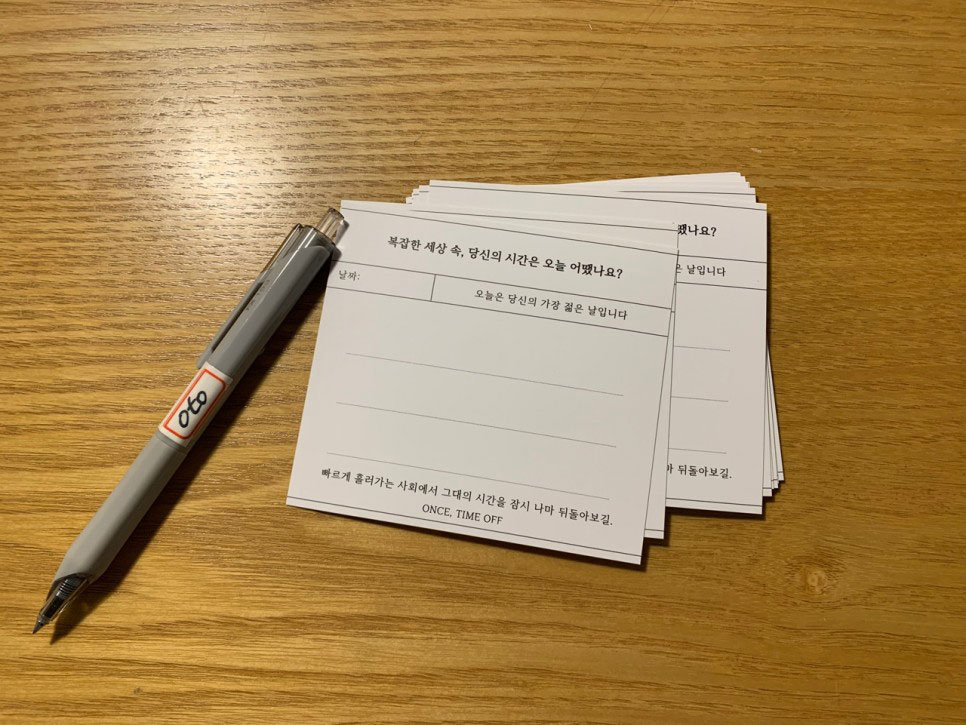 One area of this café, in particular, stands out. It's a space where you can record 'How was your day in this complicated world?' The wall is adorned with memos, bearing witness to the comings and goings of many visitors.
Each time I studied hard and recorded my day, I felt a sense of accomplishment. I also left a simple memo that became a source of motivation during subsequent visits.
Jeonju boasts such wonderful spaces for studying. If you're on the lookout for a quiet and serene café where you can read and study, I'm confident you'll more than enjoy the cafés I've recommended today.
Happy studying!
☕️
"Cheongdong Book Café"
504-7 Sennai-ro, Wansan-gu, Jeonju-si, Jeollabuk-do
(Weekdays) 10 am ~ 9 pm / (Weekends) 12 pm ~ 6 pm
"Once Time Off, Jeonju Hanok Village branch"
75 Jeollagamyeong-ro, Wansan-gu, Jeonju-si, Jeollabuk-do
(Every day) 11 am ~ 9 pm
The post "Savor Your Studies!"📚✨ Jeonju's Top2 Unmissable Cafés for Solo Scholars – Cheongdong Book Café & Once Time Off appeared first on Jeonju City Blog.