The COVID-19 has made travels rather difficult. Today, instead of going somewhere far away, I will spend a night at a hanok (Korean traditional building) in Jeonju Hanok Village and participate in an early morning meditative music concert.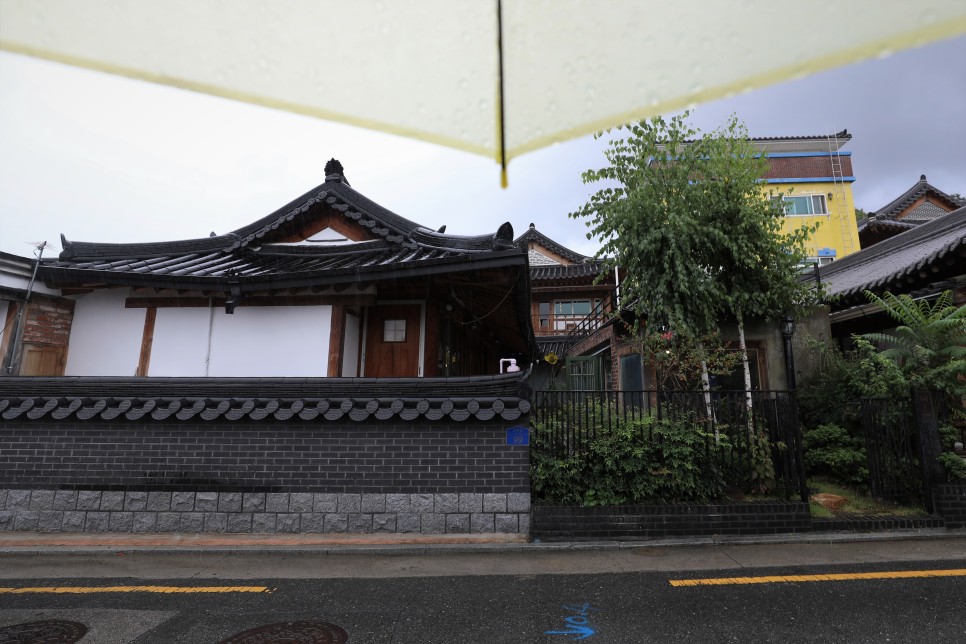 Spending a night at 'Dan Gyeong' hanok stay
Due to the COVID-19, I see less crowd on Taejoro, the main street of Jeonju Hanok Village. I'm sure more people will return to the city of Korean traditional culture once the pandemic is gone.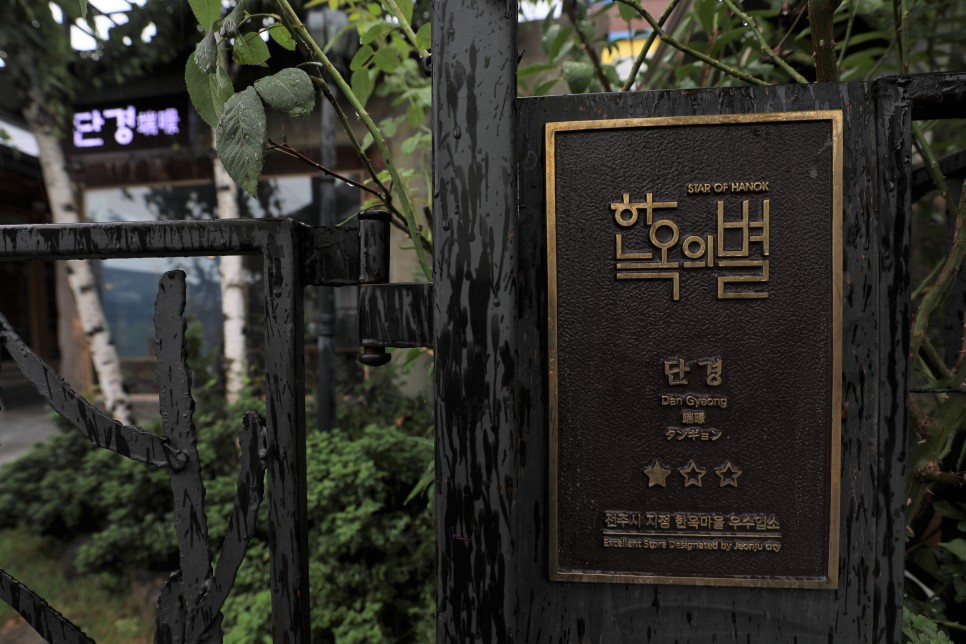 In the evening, I headed to the hanok village. A small sign indicating that I arrived at Dan Gyeong, my hanok stay for the night. It's interesting there's the star rating (the 'Star of Hanok') for hanok stays.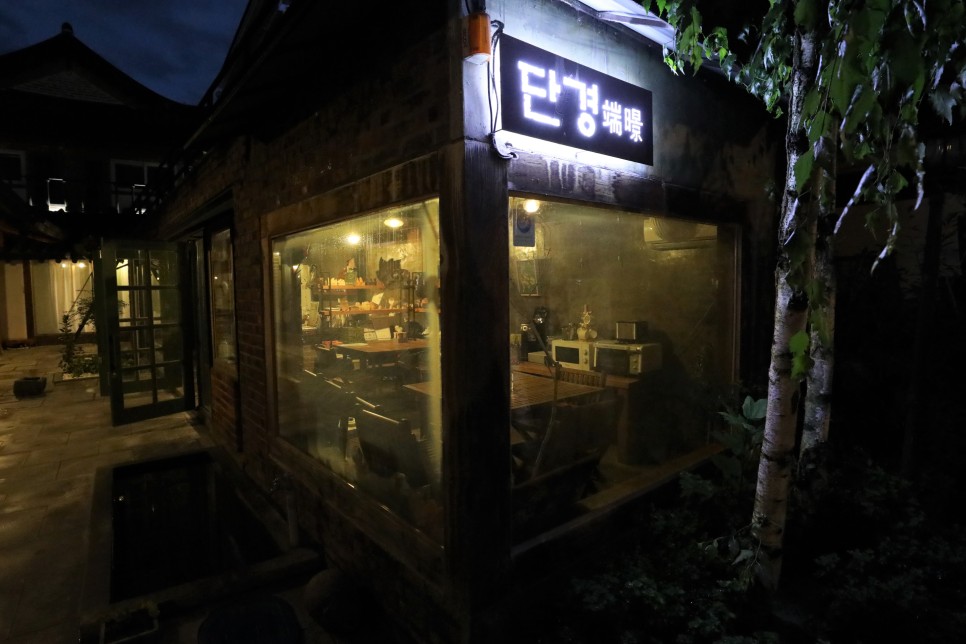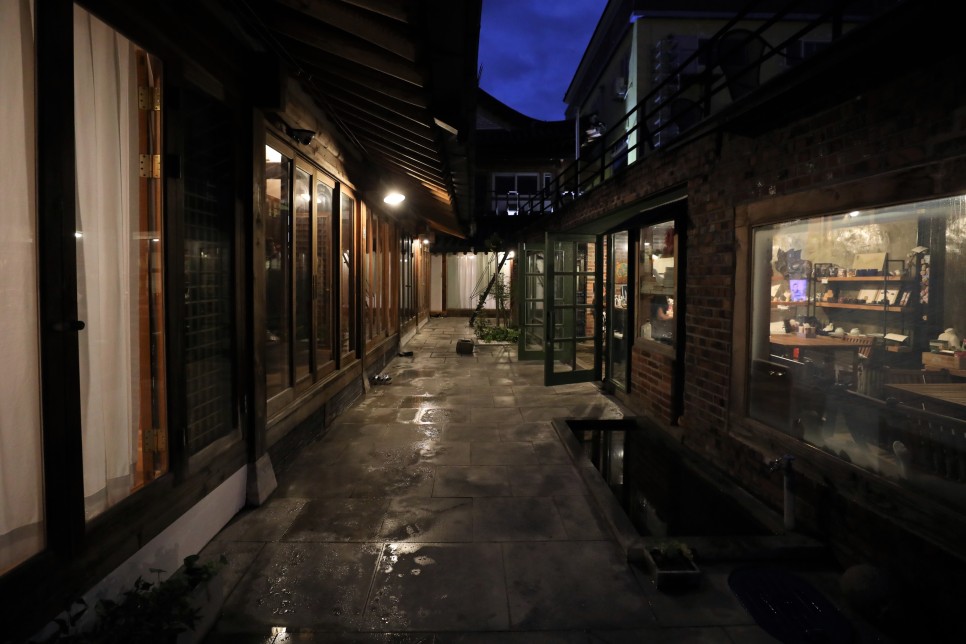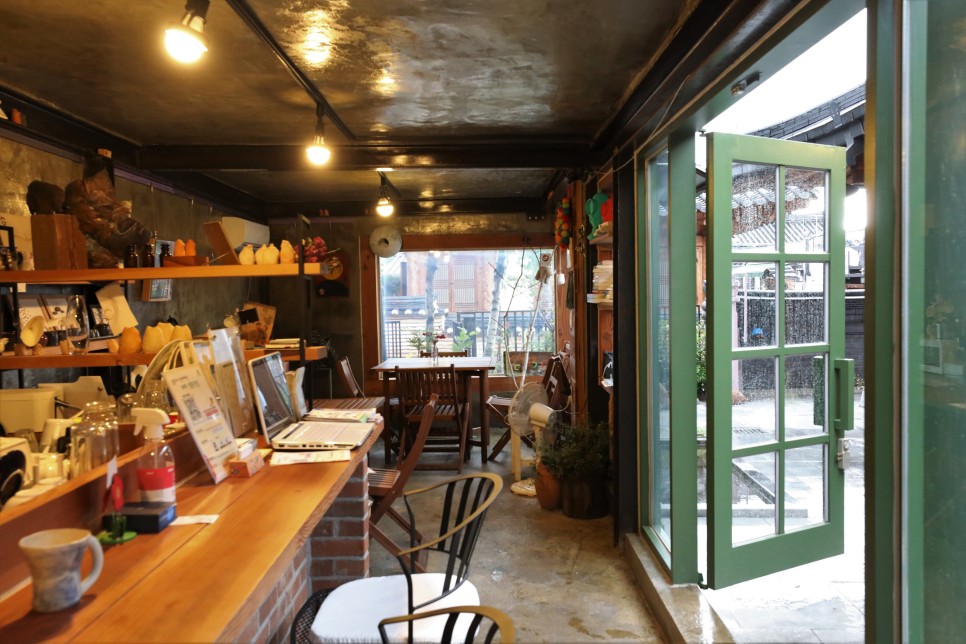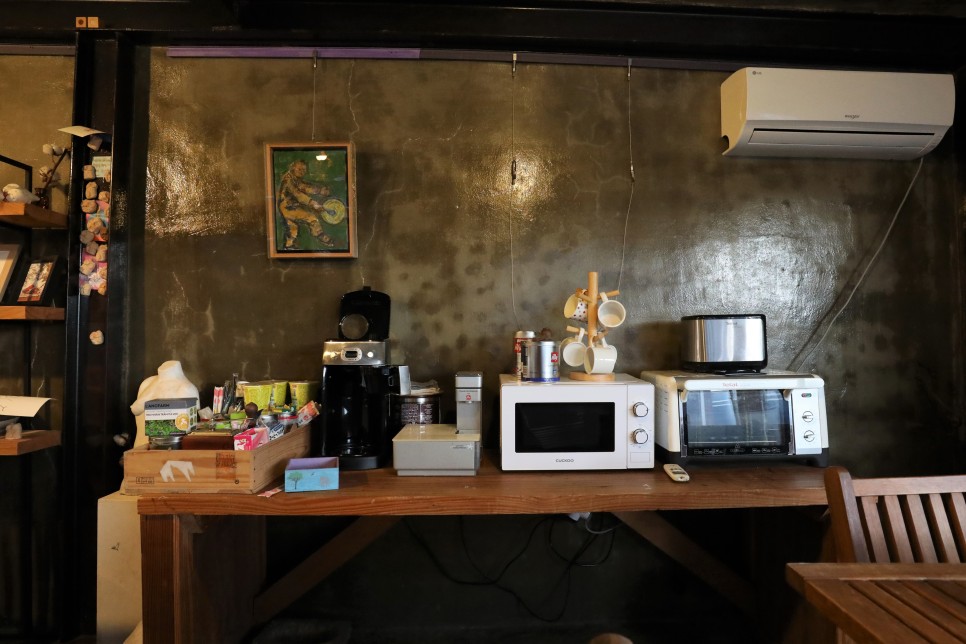 The city of Jeonju has recently introduced the 'Star of Hanok'. It's a certification for trustworthy local businesses.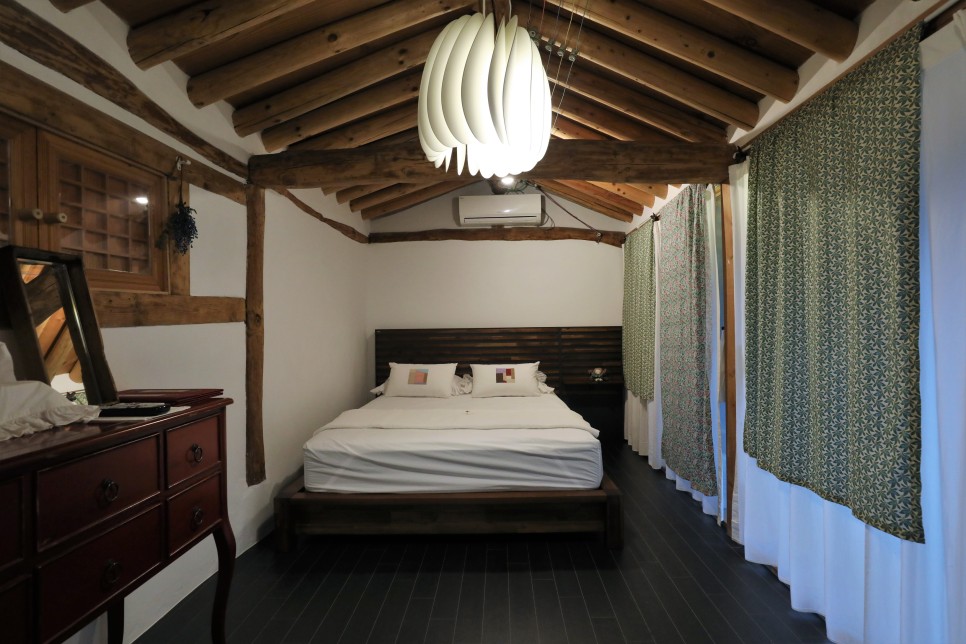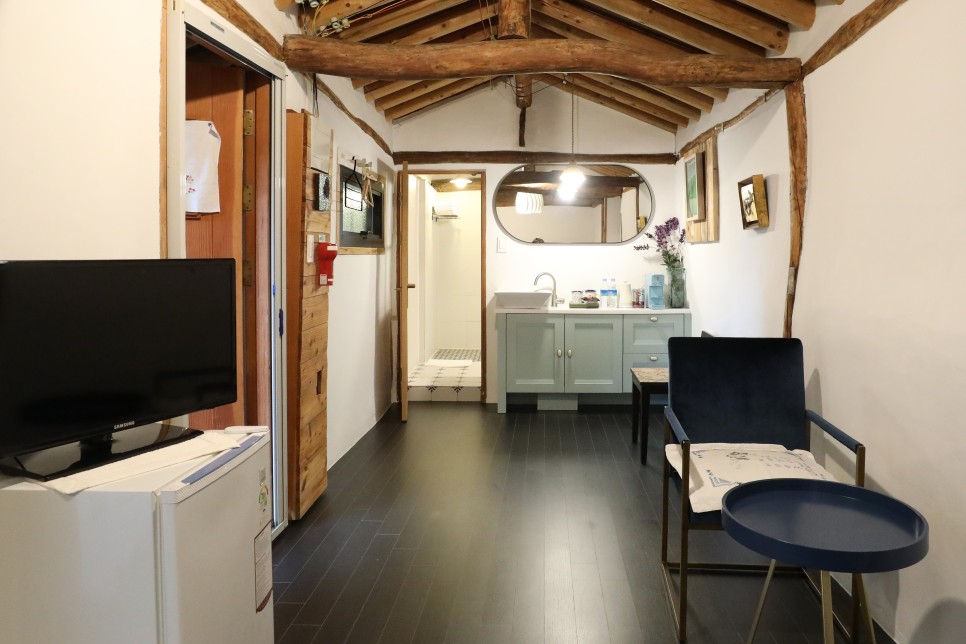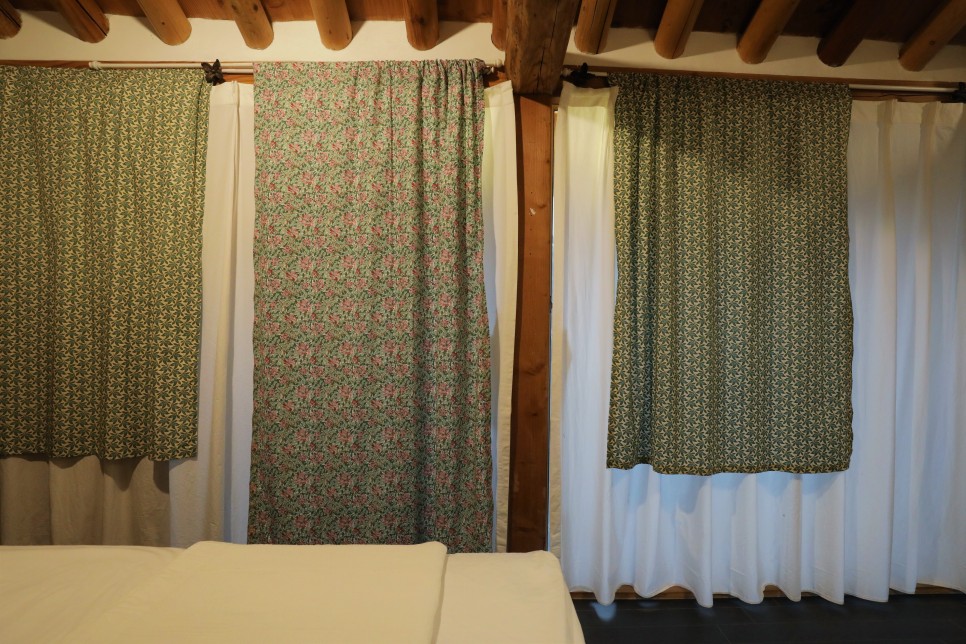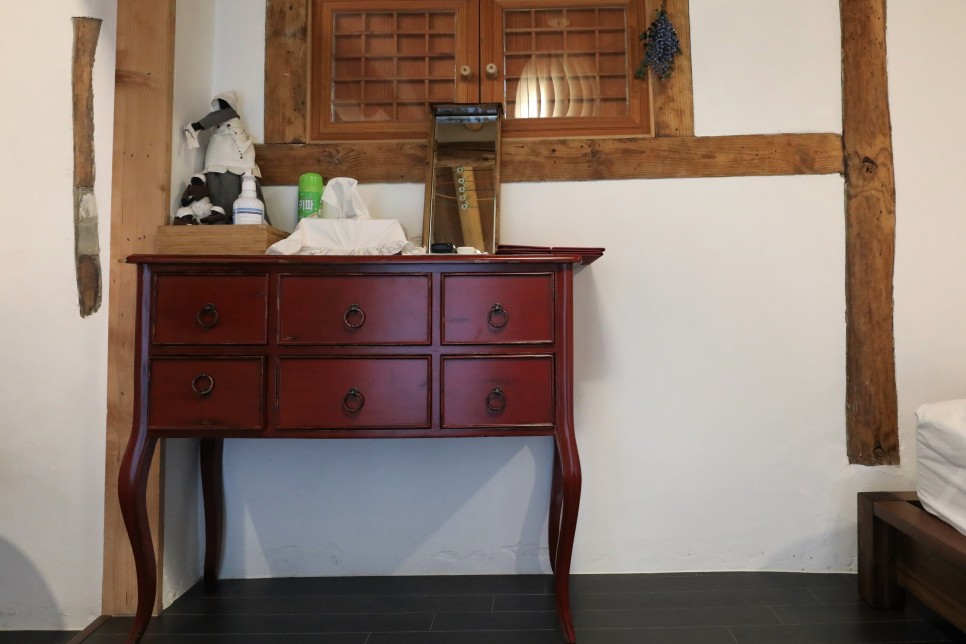 Since it was raining off and on, I hurried into the room. Although it seemed rather traditional from the outside, the inside resembles a good hotel room. The room isn't big but it's clean and has everything necessary. I especially loved the cozy white bedding. It was almost too lovely to sleep in such well-arranged bedding.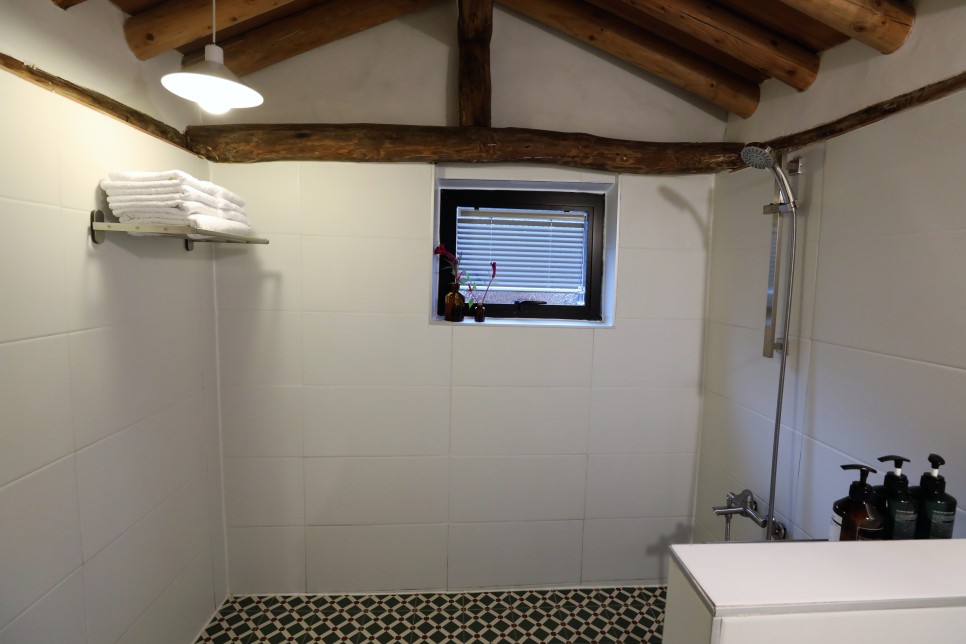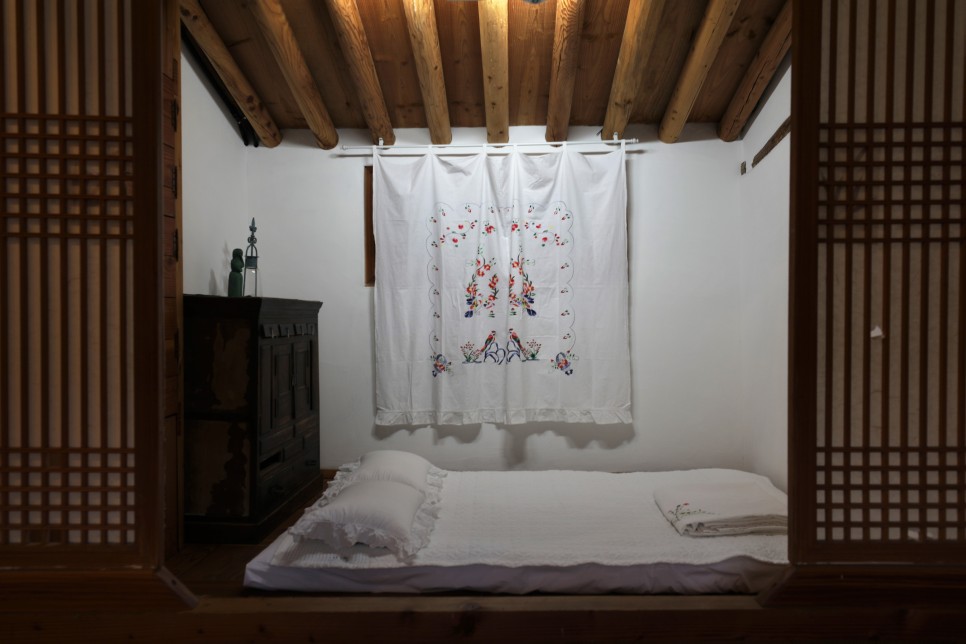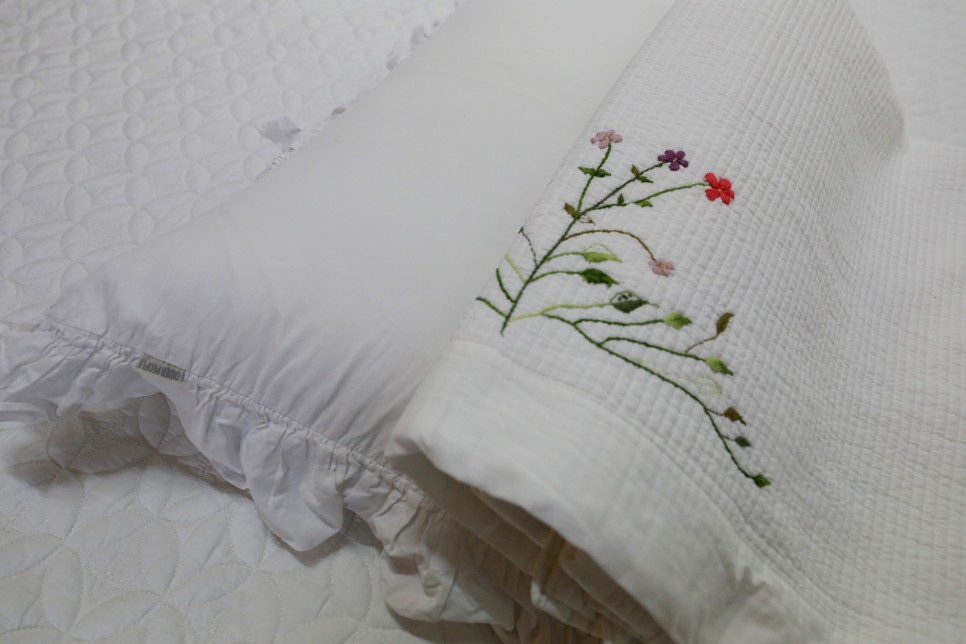 Above all, I was impressed by a small gallery in the room. All the pictures hanging on the walls and furniture seem to reflect the good taste of the owner, who studied art. I was very happy to spend a night here.
Guesthouse Dan Gyeong
Address: Hanji-gil 99, Wansan-gu, Jeonju
Contact: 010-5304-4380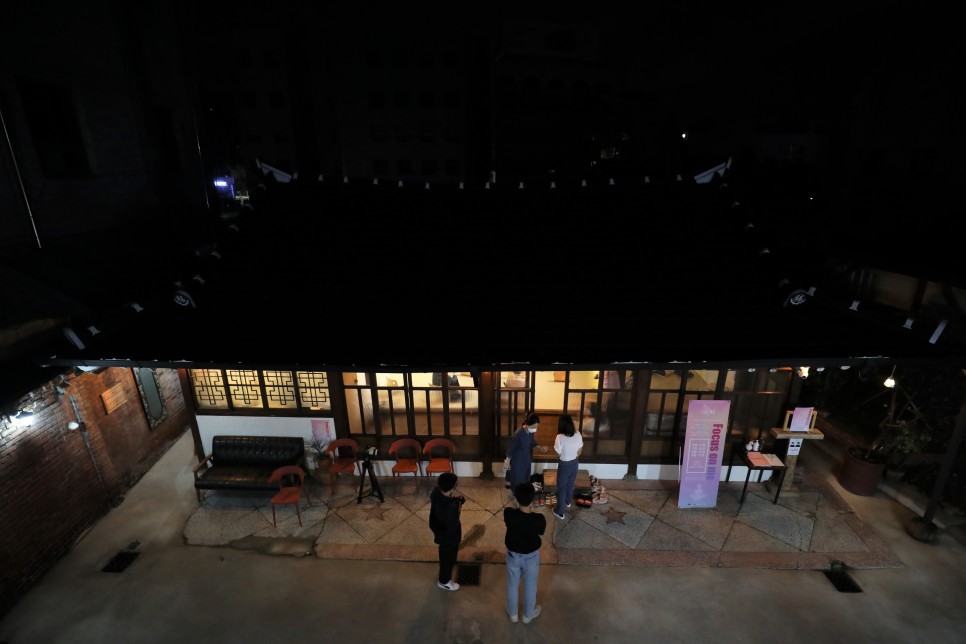 5AM, immersed in the sound of daegeum at 'Dongmun Changchang'
At very early next morning, I hurried to the meditative musical concert at 'Dongmun Changchang'.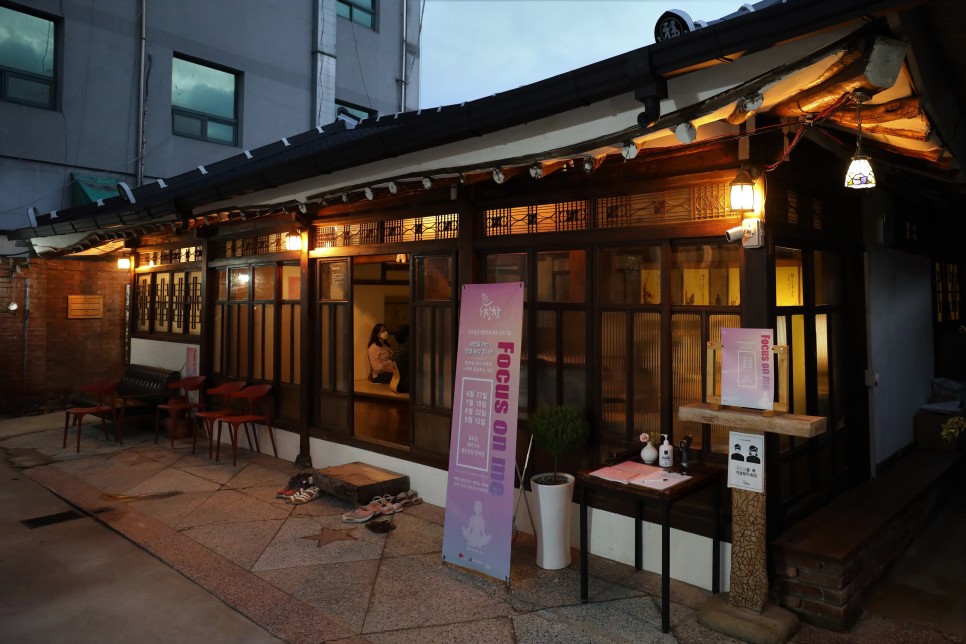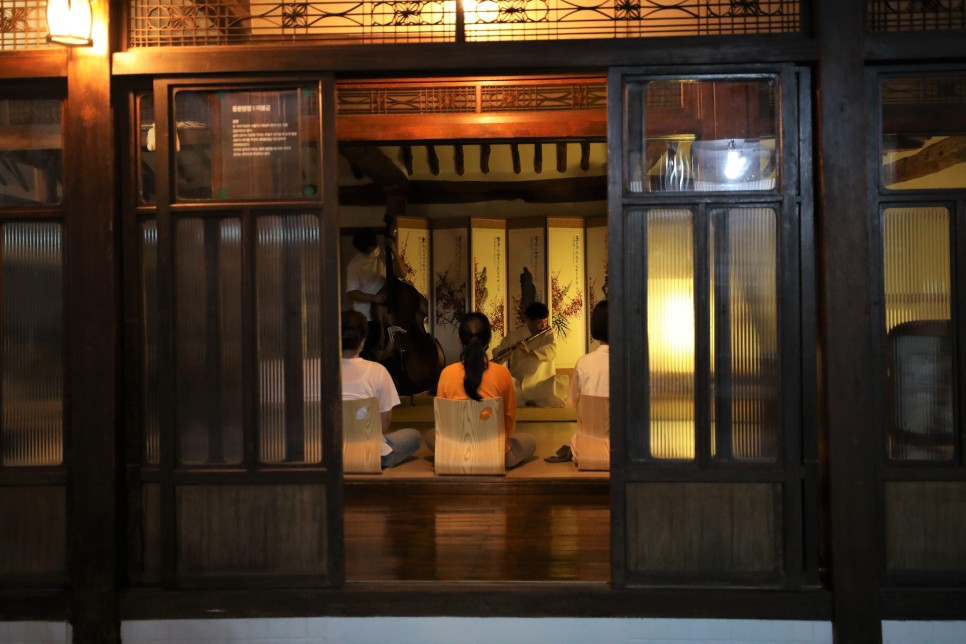 All these people already gathered here must be very diligent for being here this early. I heard that today's concert is already fully booked.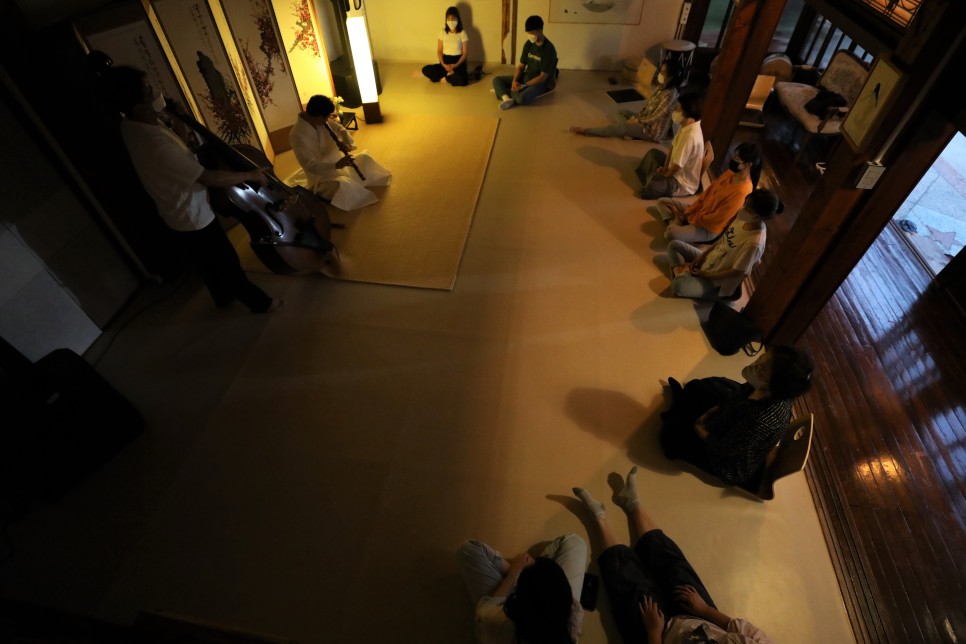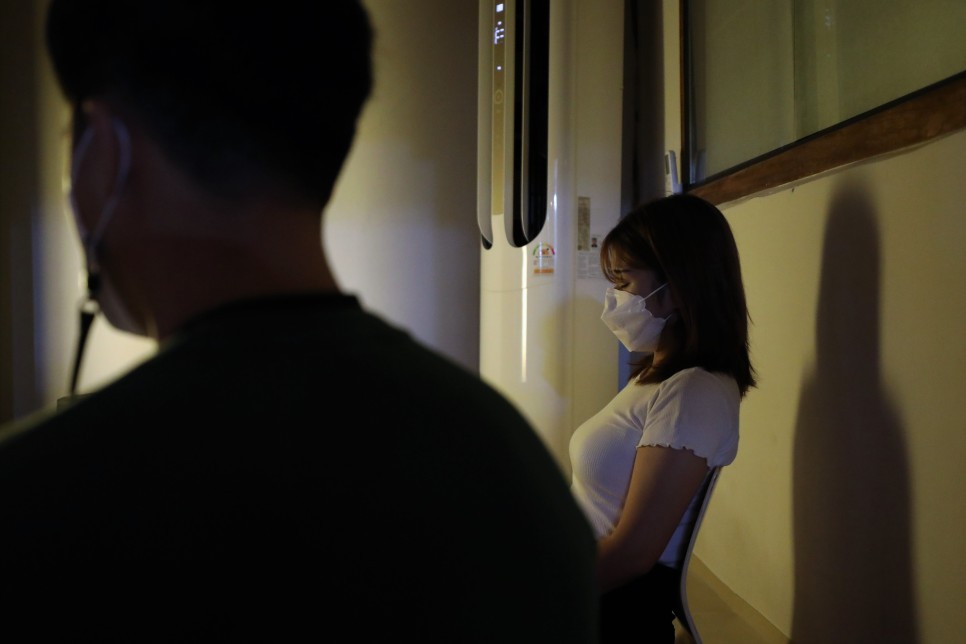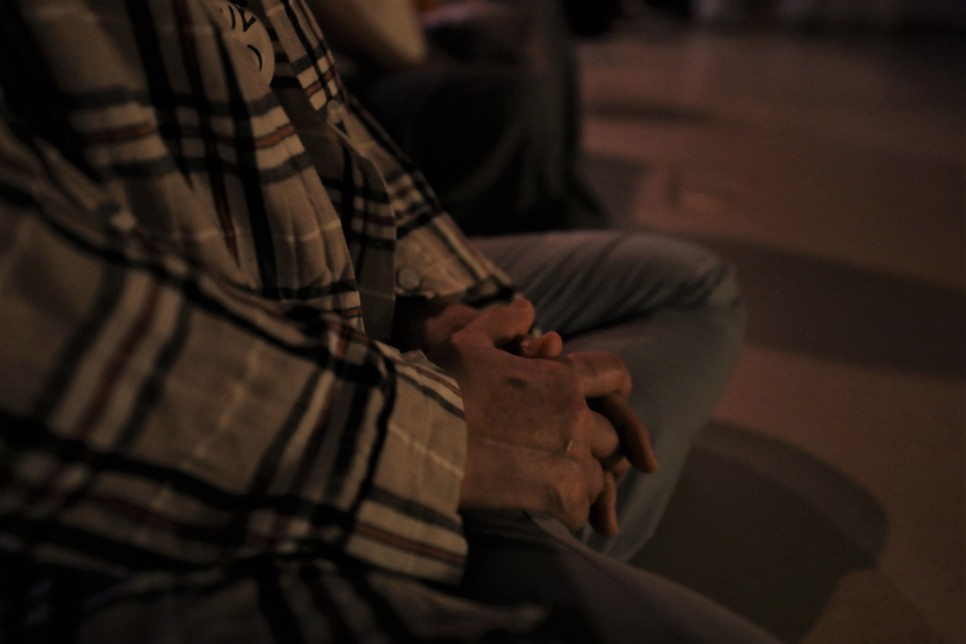 I was told that the audiences can even lie down and be comfortable, but these people are all sitting very straight. I found it bit difficult to meditate since I had to take photos.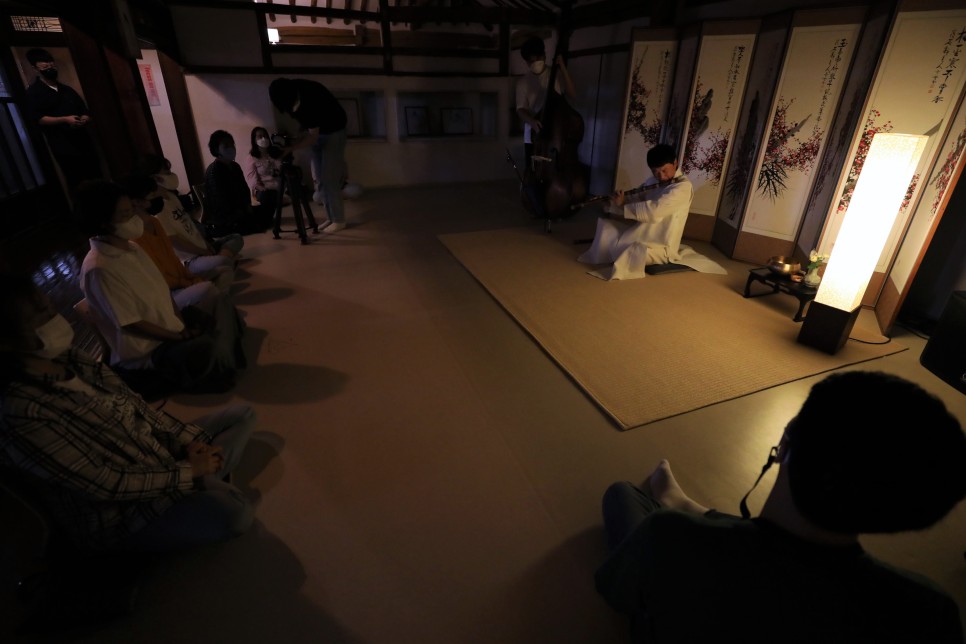 The concert of a daegeum (large bamboo flute) and a contrabass is an odd and unexpected harmony. I emptied thoughts and received only the sound of the instruments. It seems like the breeze flows through me.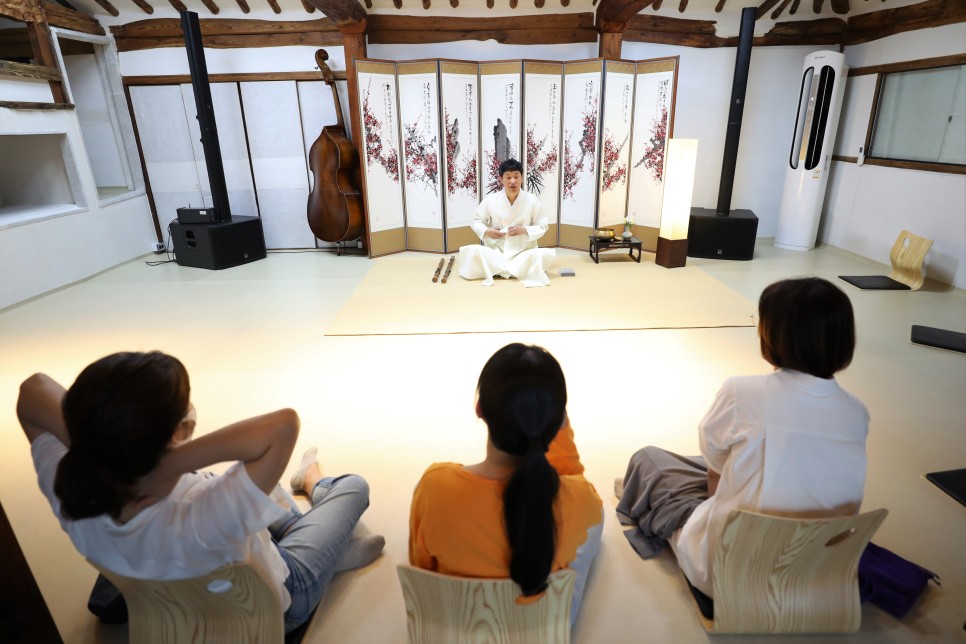 What does the 'rest' mean for all of us here? Shouldn't we, for once, stop and reflect upon what we are doing? I felt much happier and lighter walking through the alleyway of Jeonju Hanok Village to return to my hanok stay.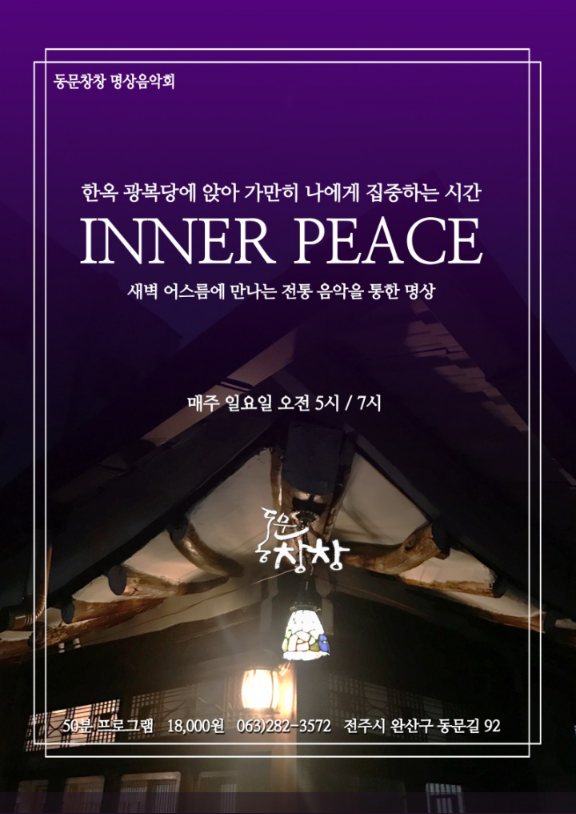 From the September 26th, 'Dongmun Changchang' will hold the early morning meditative music concert under the title "INNER PEACE". The concert will be held every Sunday at 5AM and 7AM (price: 18,000 won/person). Such experience is only available at Jeonju Hanok Village. I recommend attending the concert and find your inner peace and beauty!
Dongmun Changchang
Address: Dongmungil 92, Wansangu, Jeonju
Contact: 063-282-3572
(*the final confirmation text message will be sent after the required minimum number of bookings are made)
The post Special Experiences in Jeonju Hanok Village: Hanok Stay and Meditative Music Concert appeared first on Jeonju City Blog.