The sunset glow seems more magnificent in autumn. Today, I'll introduce two sunset points in Jeonju: the Omokgyo Bridge in Jeonju Hanok Village and the Gijijae Waterfront Park in Jeonju Innovation City.
Jeonju Hanok Village Omokgyo Bridge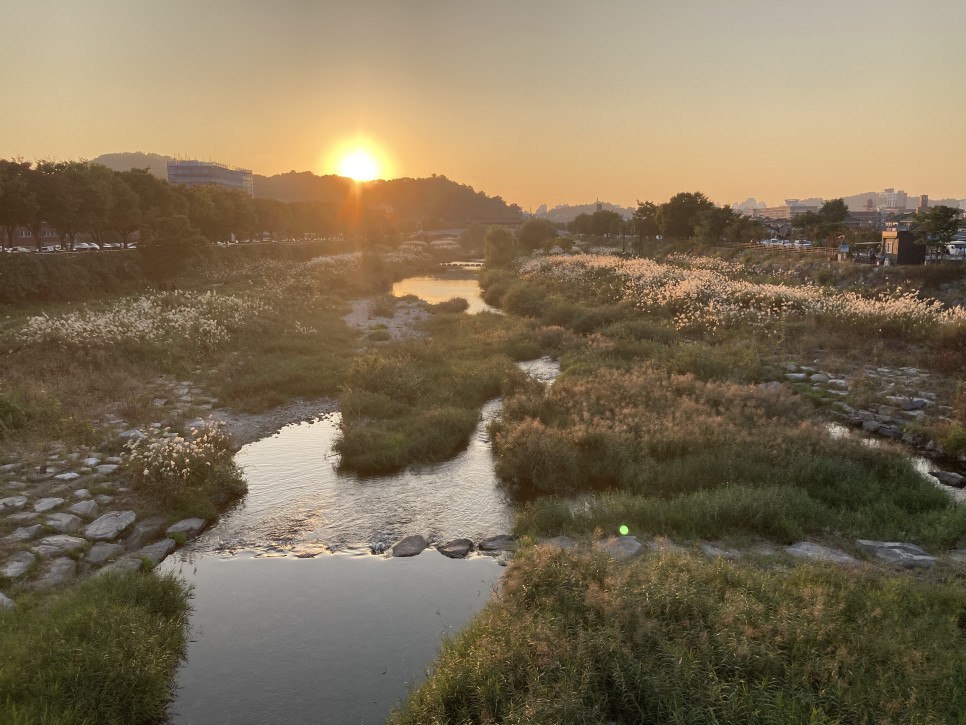 When I take a stroll in Jeonju Hanok Village around the sunset time, I walk to the Omokgyo Bridge. Anyone will have to stop at the bridge to savour the moment of the sunset, overlooking the Jeonjuchun River!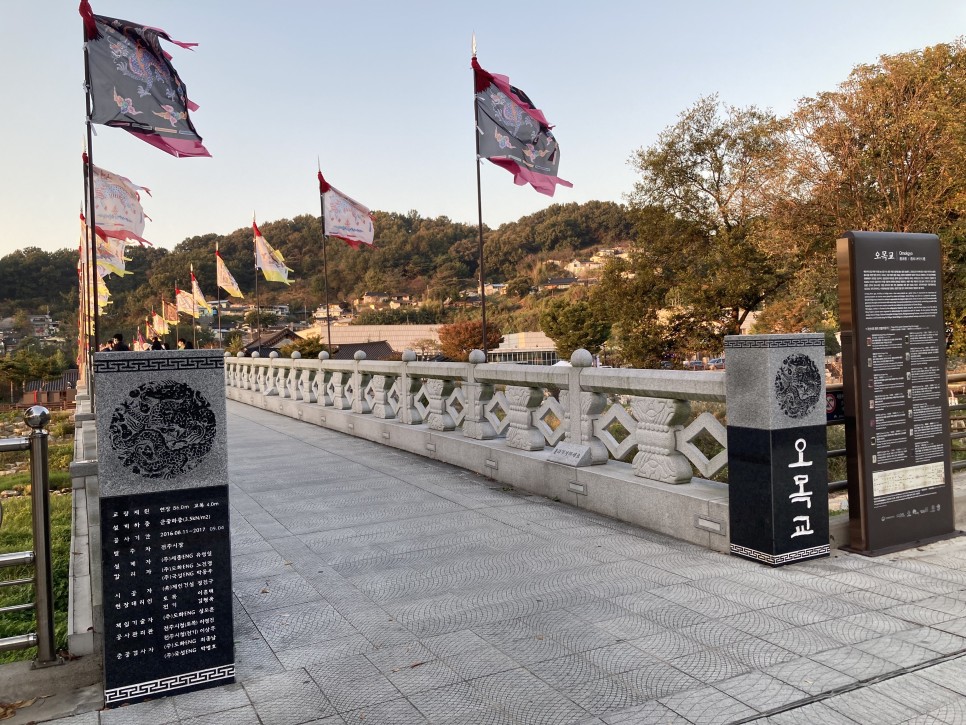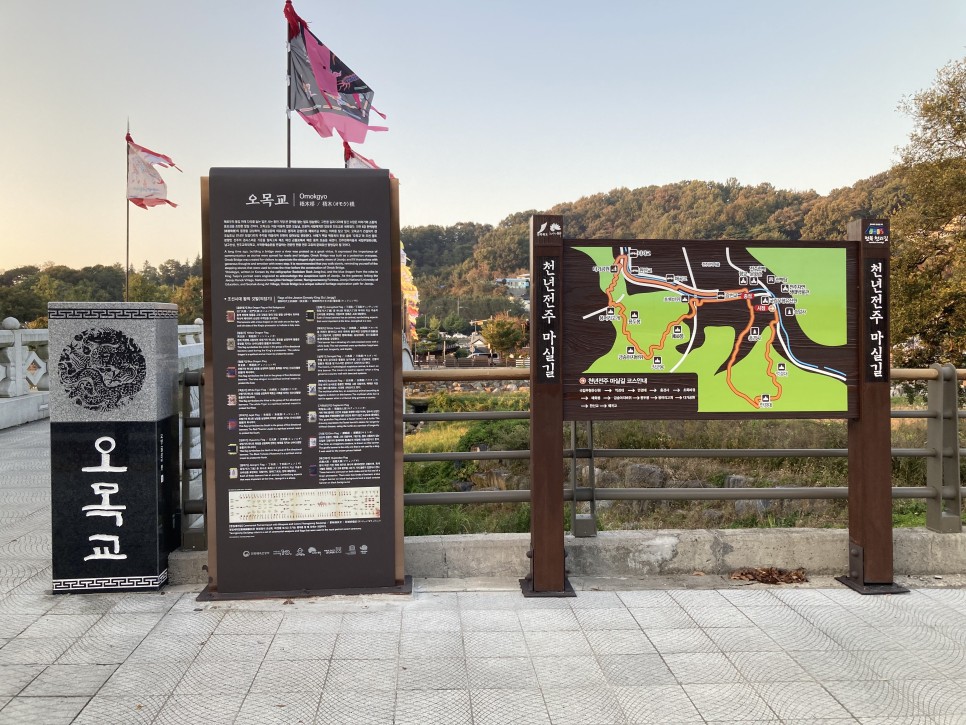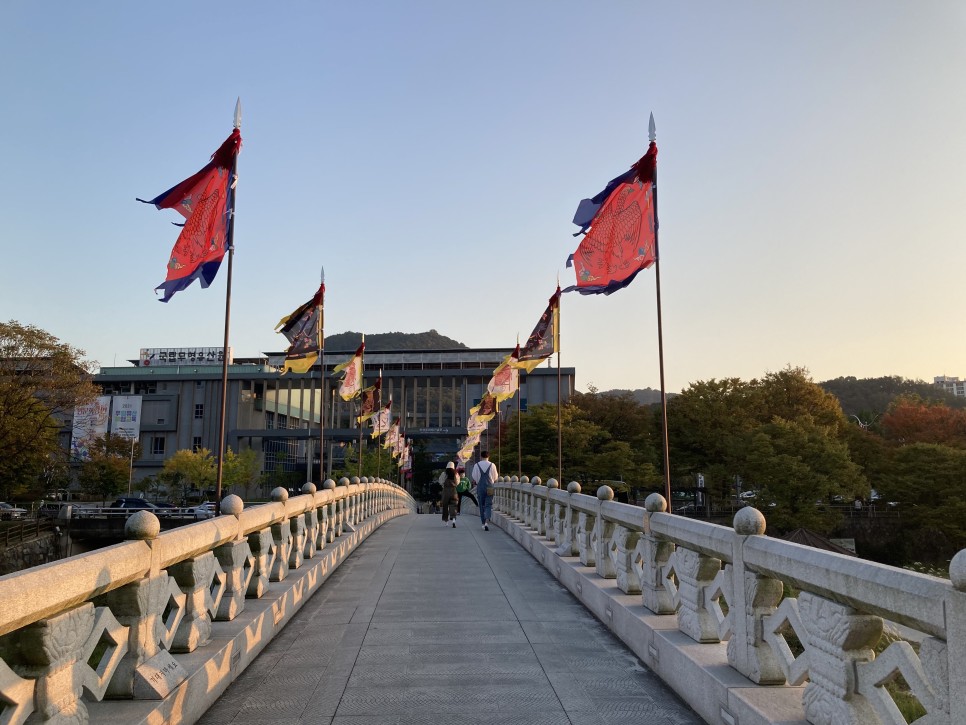 The Omokgyo Bridge links the National Intangible Heritage Center and Jeonju Hanok Village. The flags of the Joseon Dynasty are lined up on the bridge, fluttering magnificently.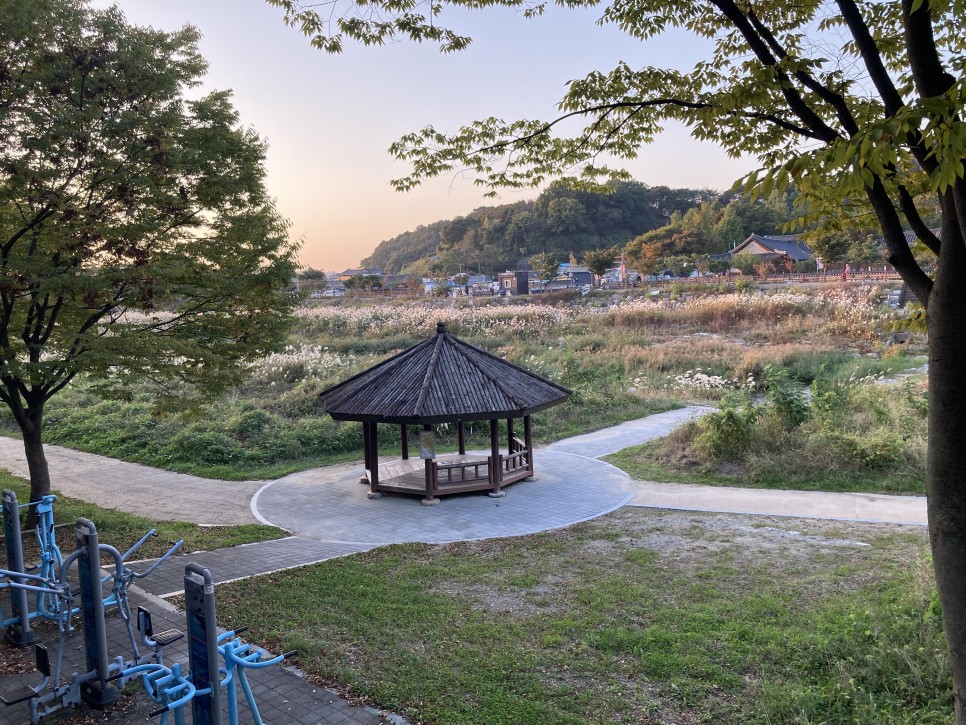 Right underneath the bridge, a pavilion stands in front of stepping-stones. Sometimes I see people napping, eating snacks, or practicing yoga in this area. Seems like this tranquil place is one of the locals' secrets.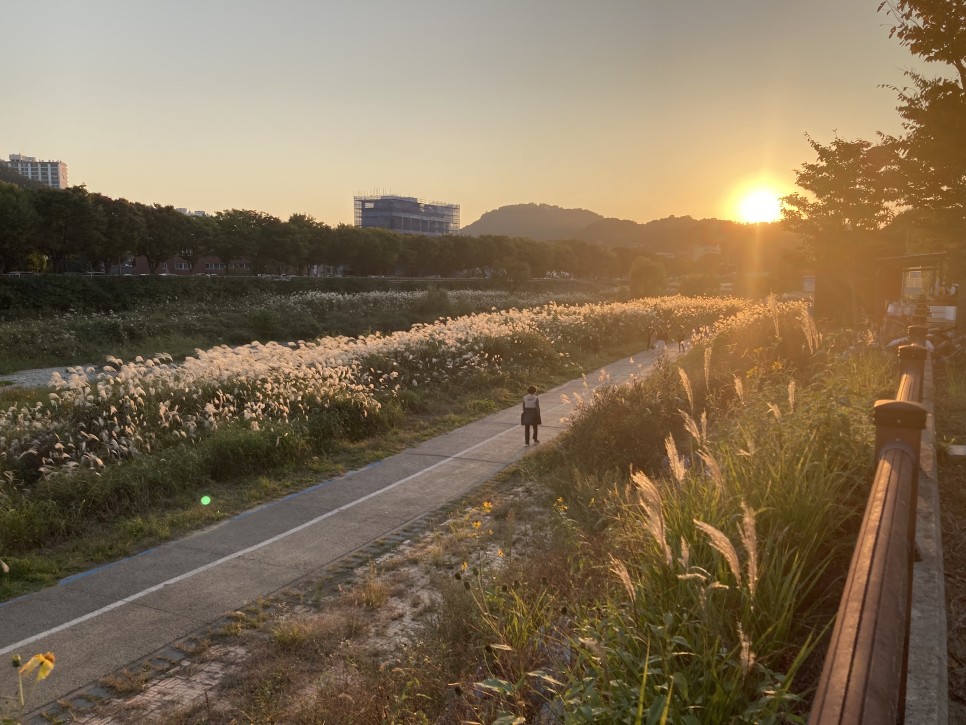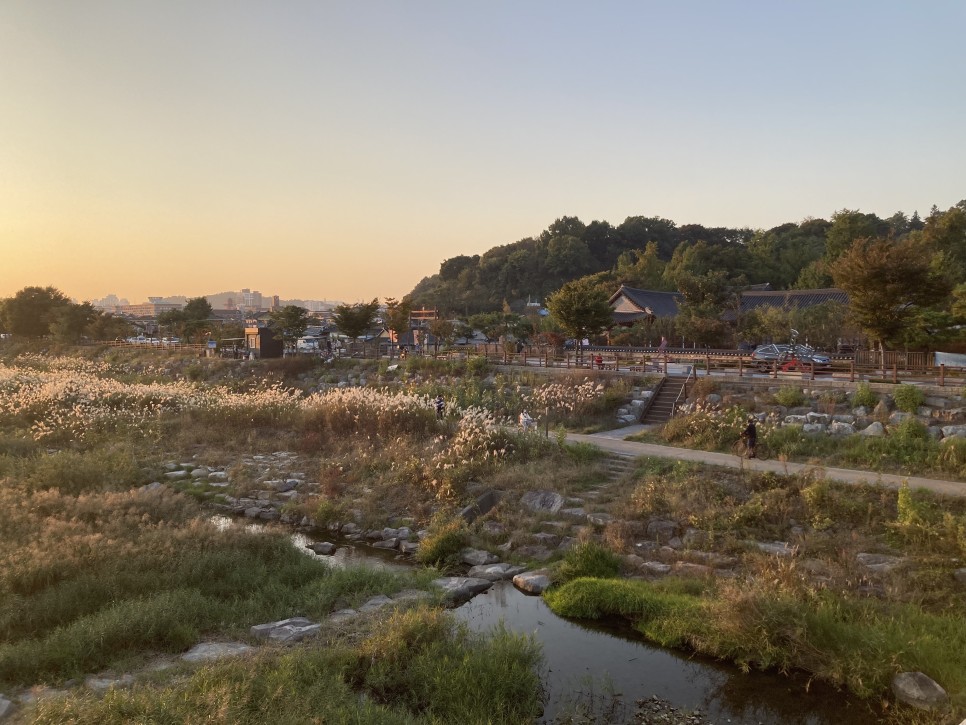 I also love the view to the east during the sunset. It seems otherworldly with the changing colors of the water, mountain, and trees.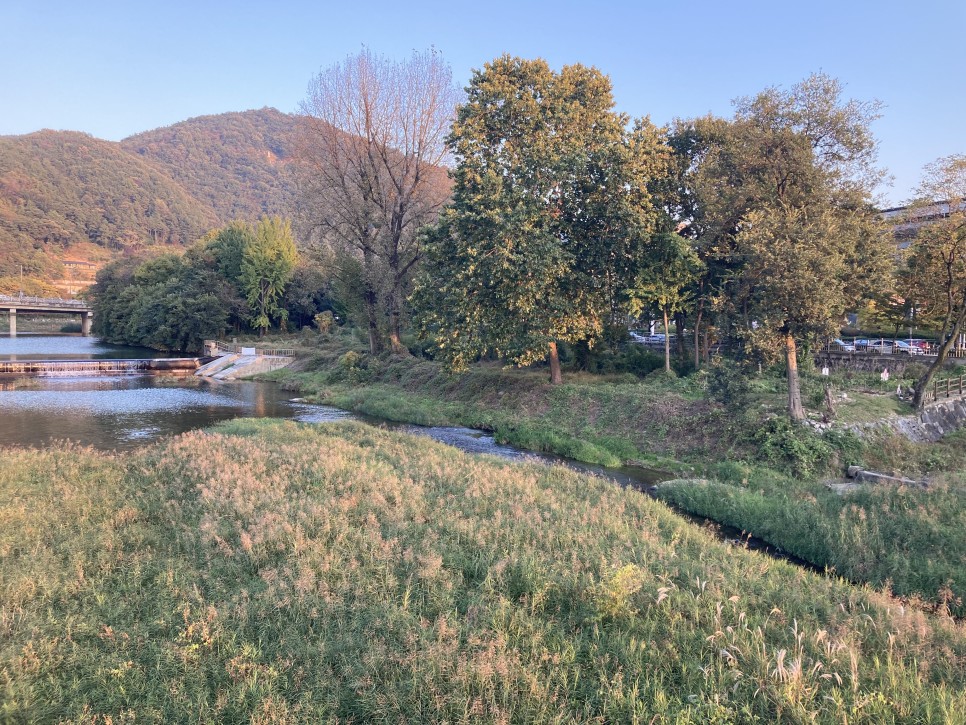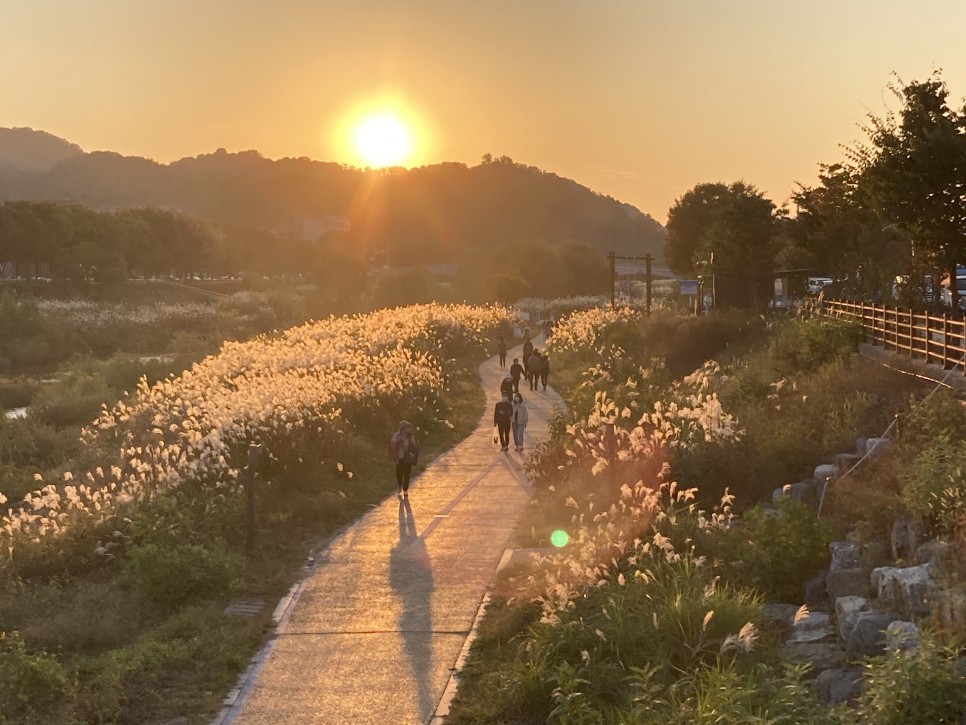 The cool autumn breeze blows over the silver grass. A typical autumn scenery.
Gijijae Lake Waterfront Park, Jeonju Innovation City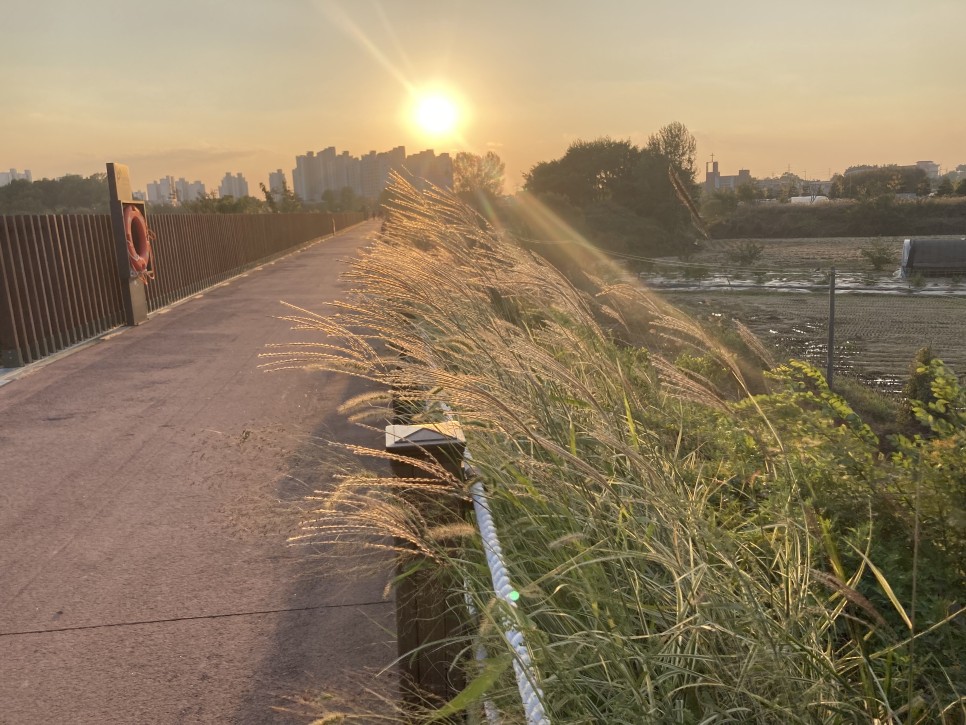 The sunset at the Gijijae Lake in the Jeonju Innovation City is also renowned among the locals. I recommend checking the sunset time and the weather before going. It says the drier the air, the redder the sunset glow. But when I went, probably the air was less dry.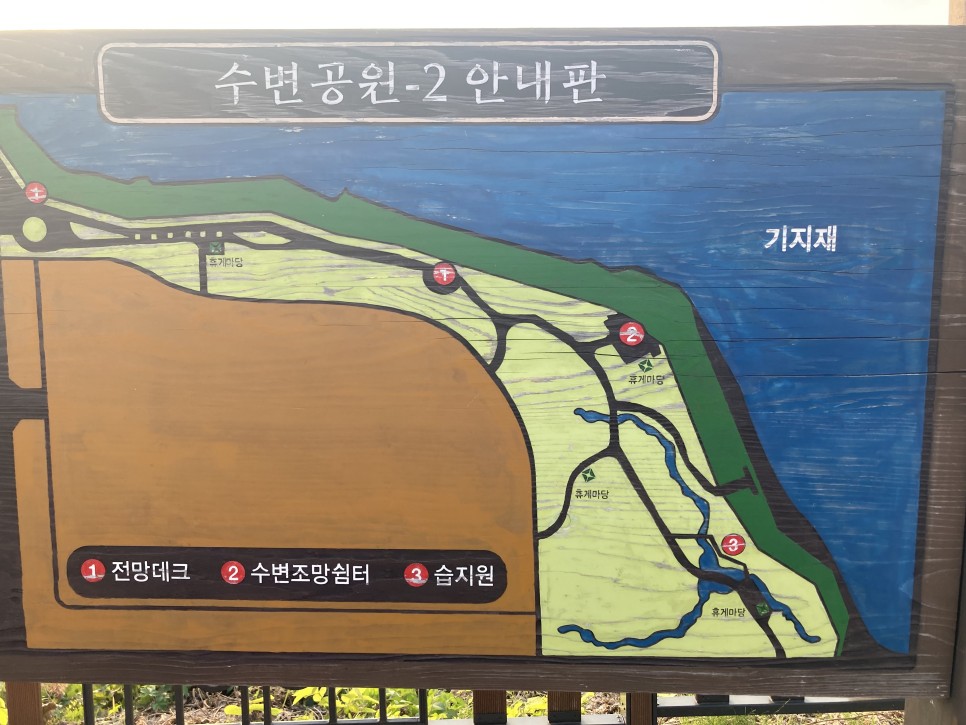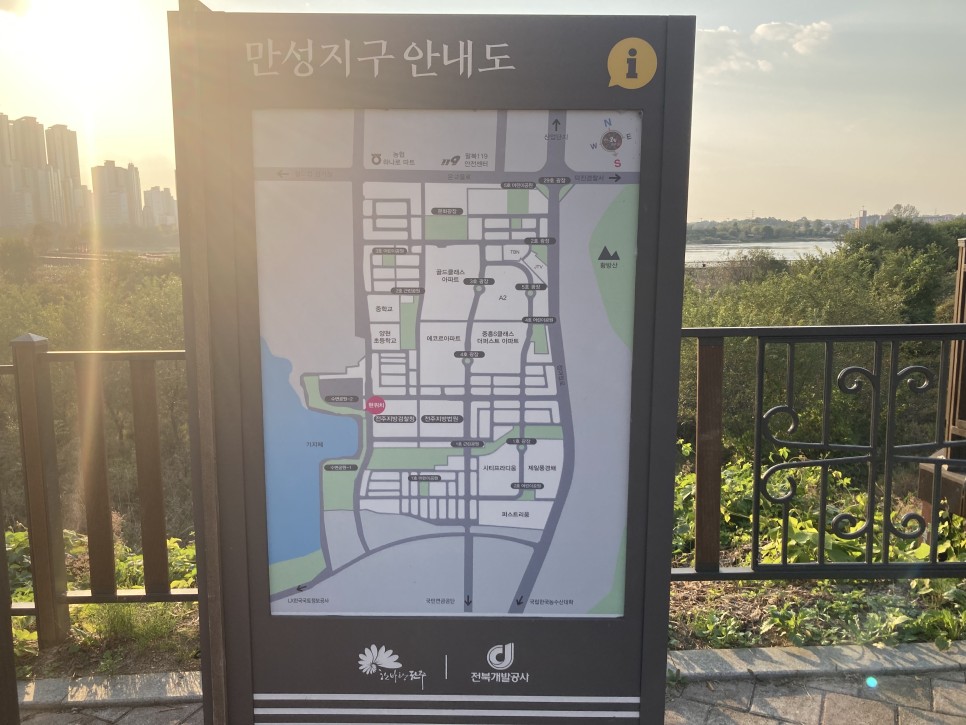 There are several entrances to the Gijijae Lake. If you're driving, I recommend using the nearby public parking.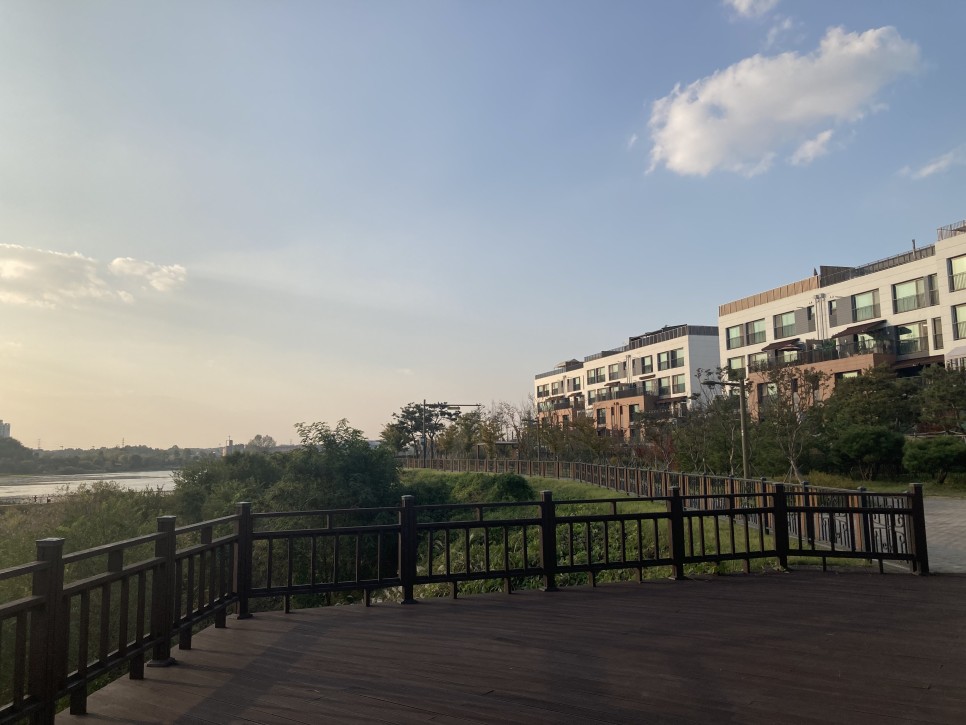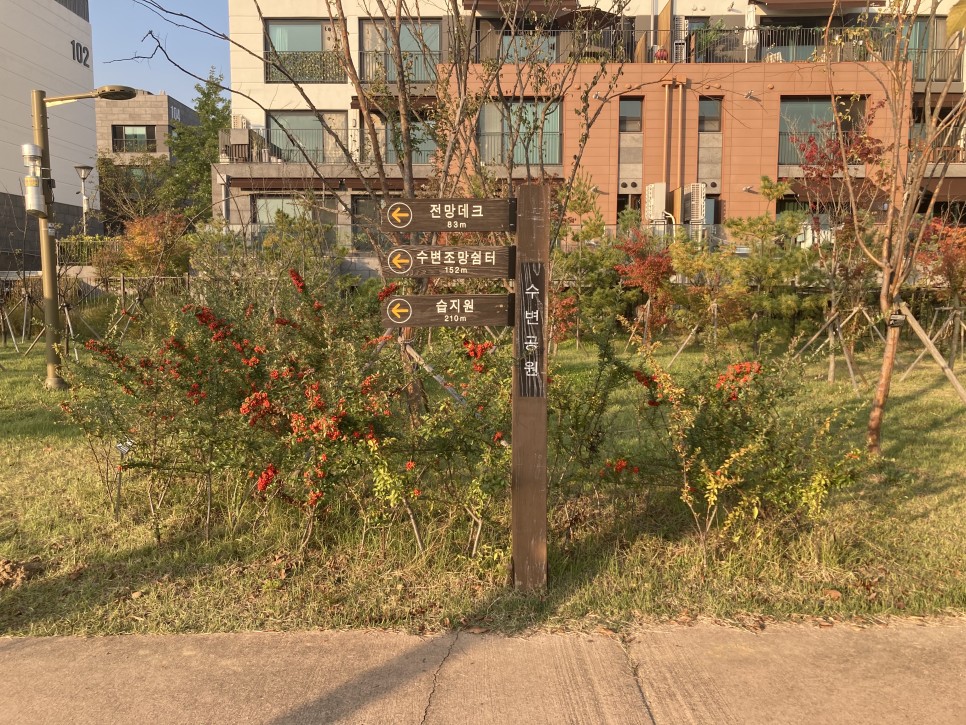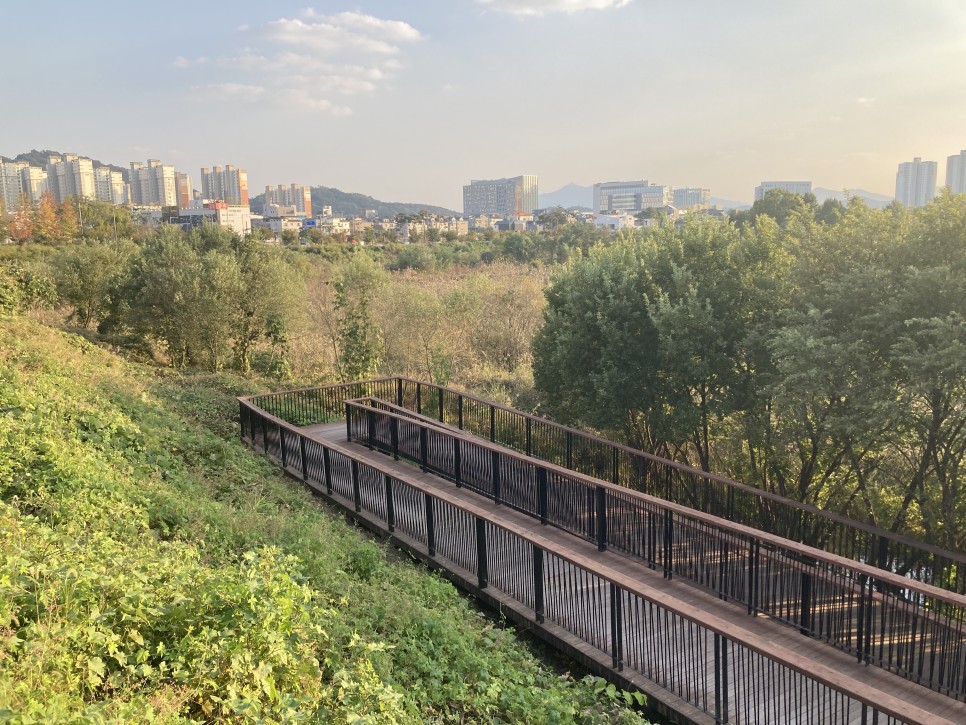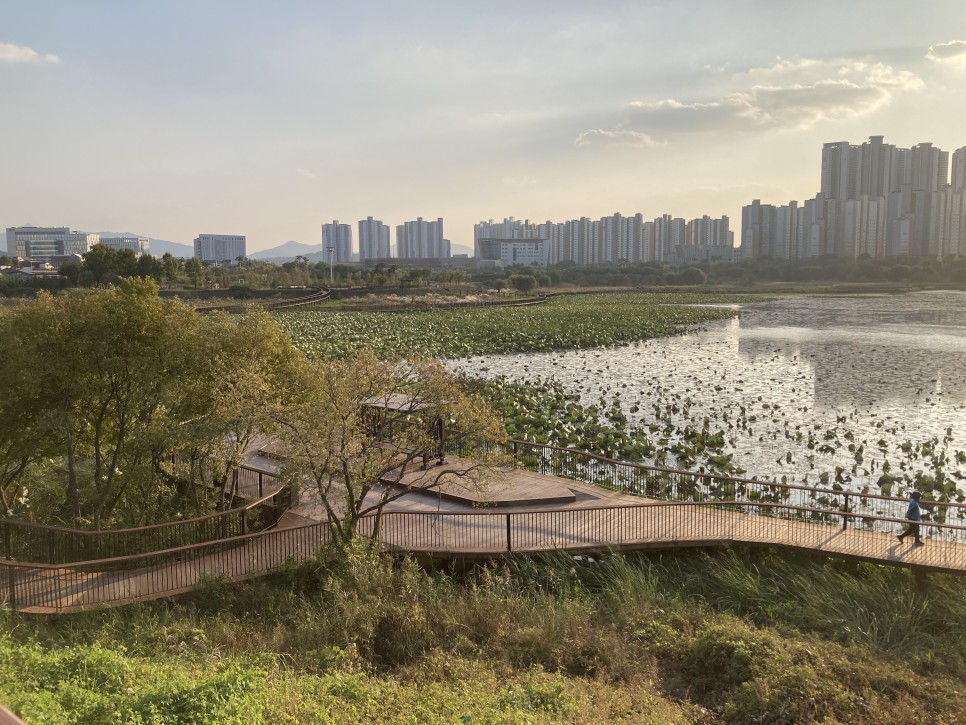 I followed the signpost and arrived at the deck leading to the waterfront park. I walked along the deck and finally confronted the open view to the lake.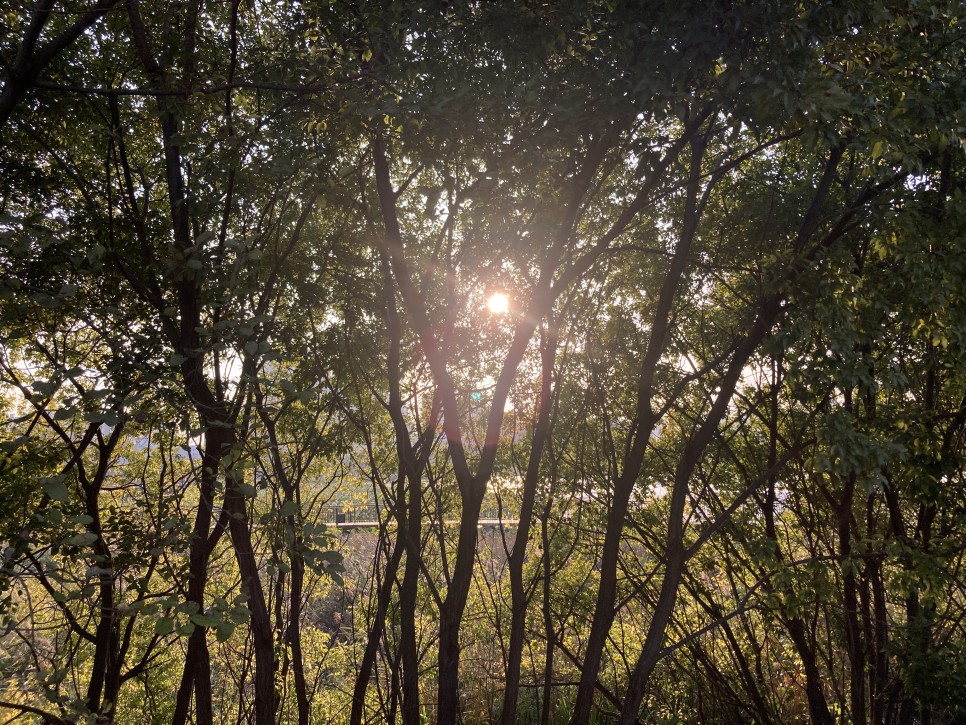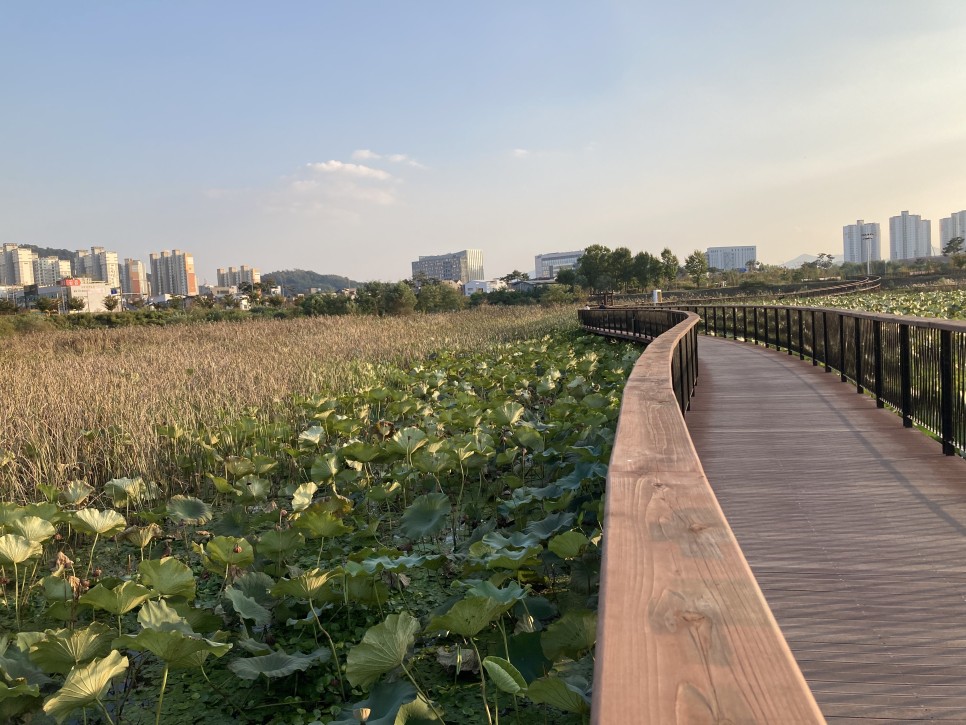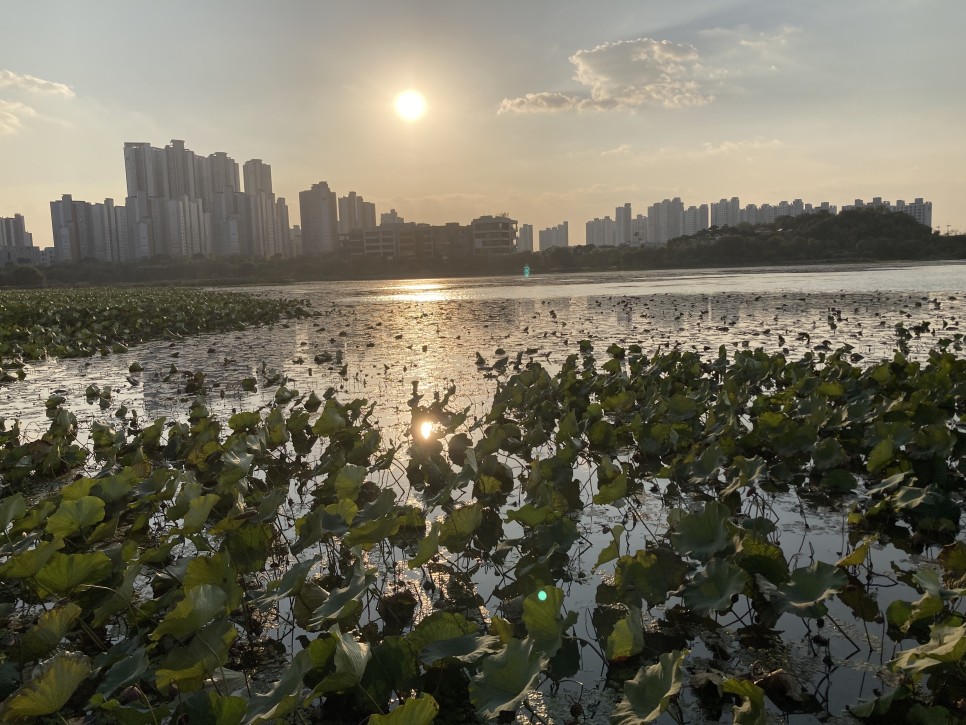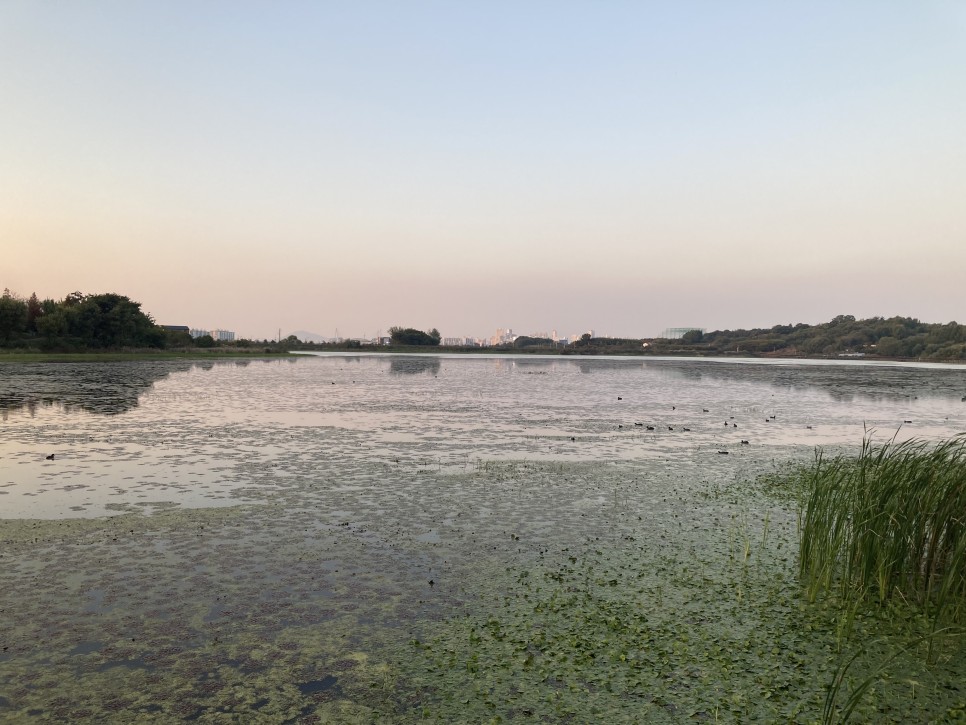 The lotus flowers are gone, but I still see the big lotus leaves. The ducks are also roaming peacefully on the water.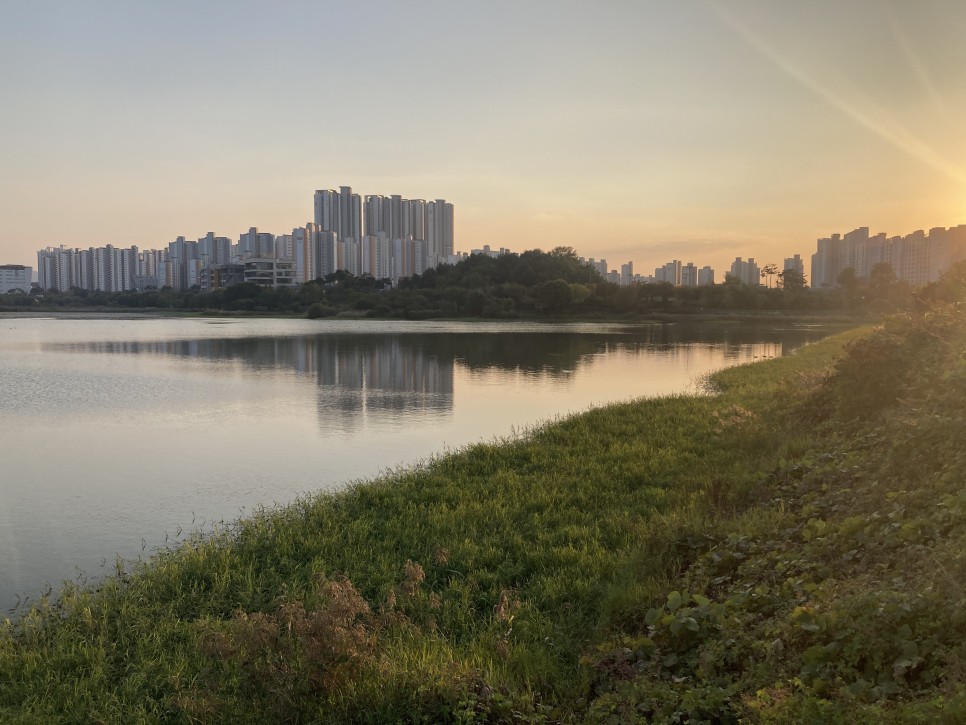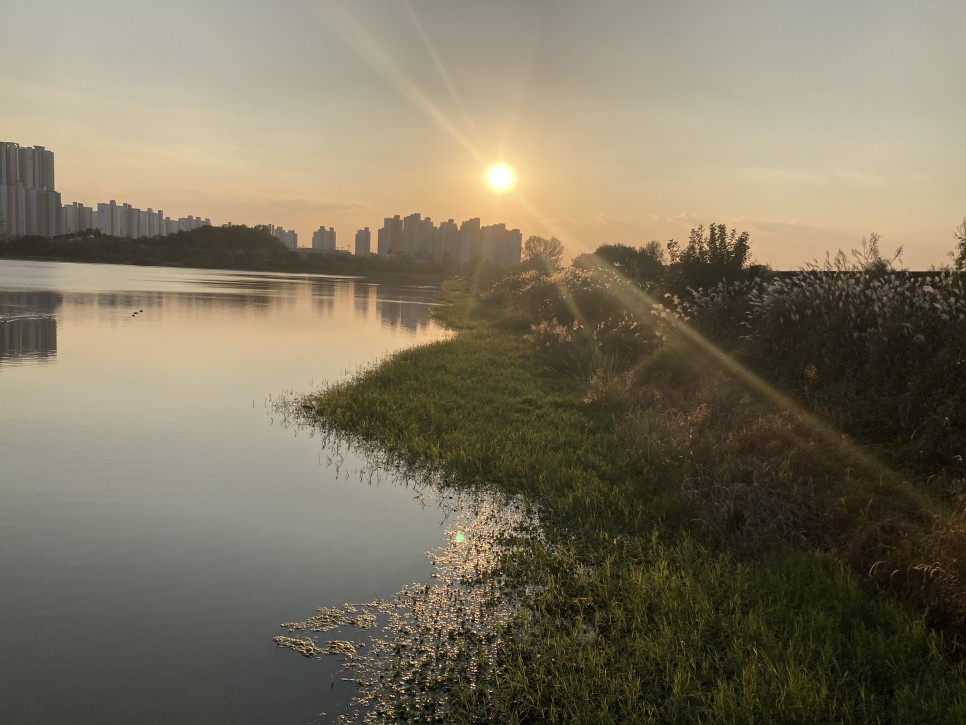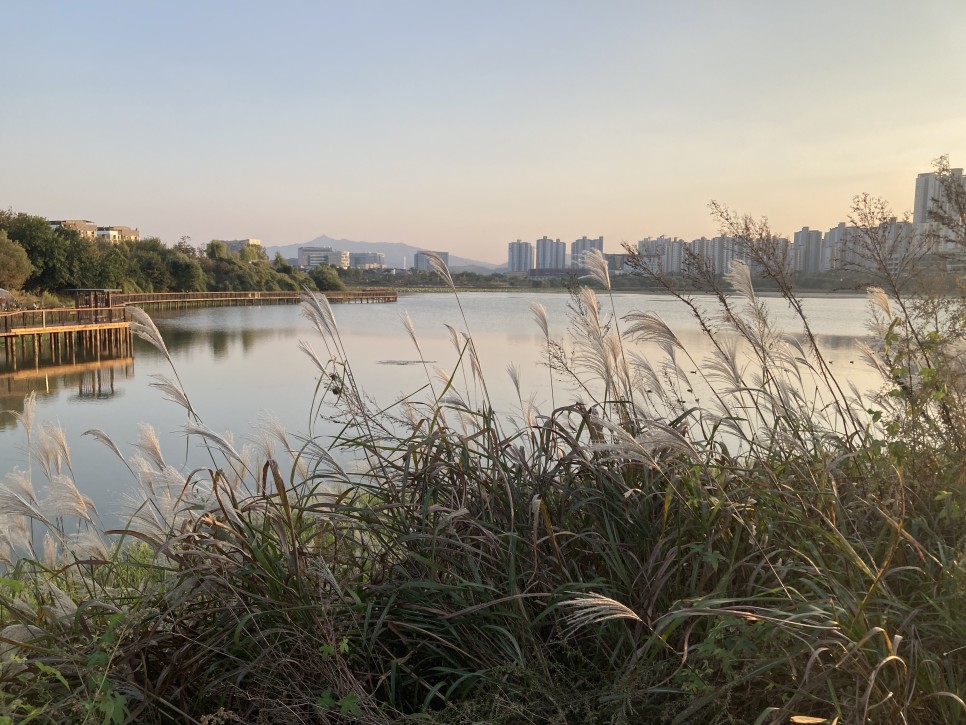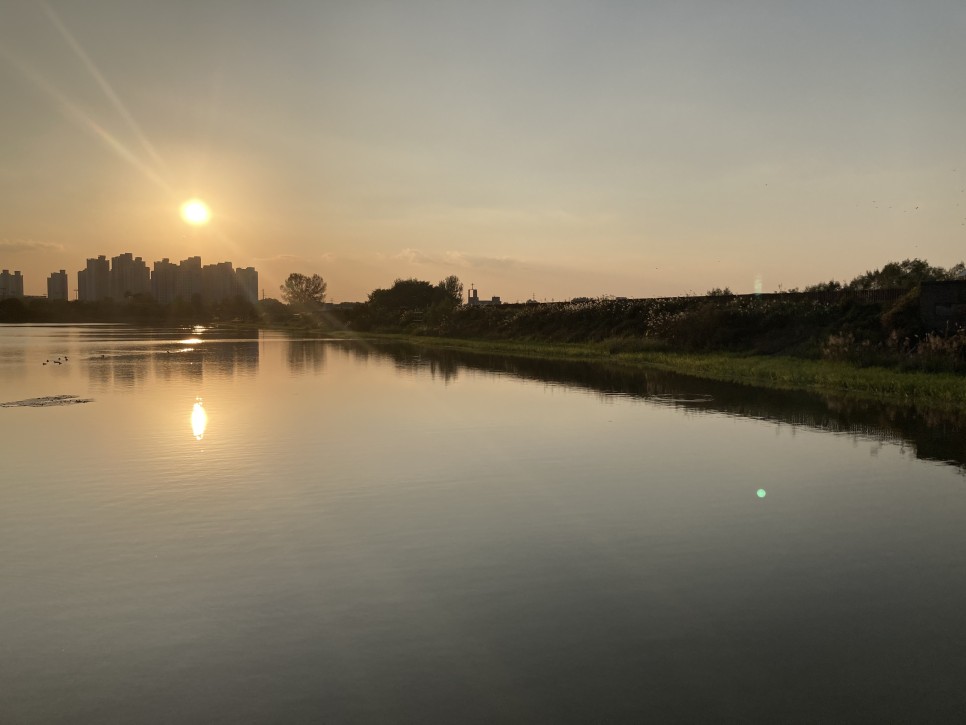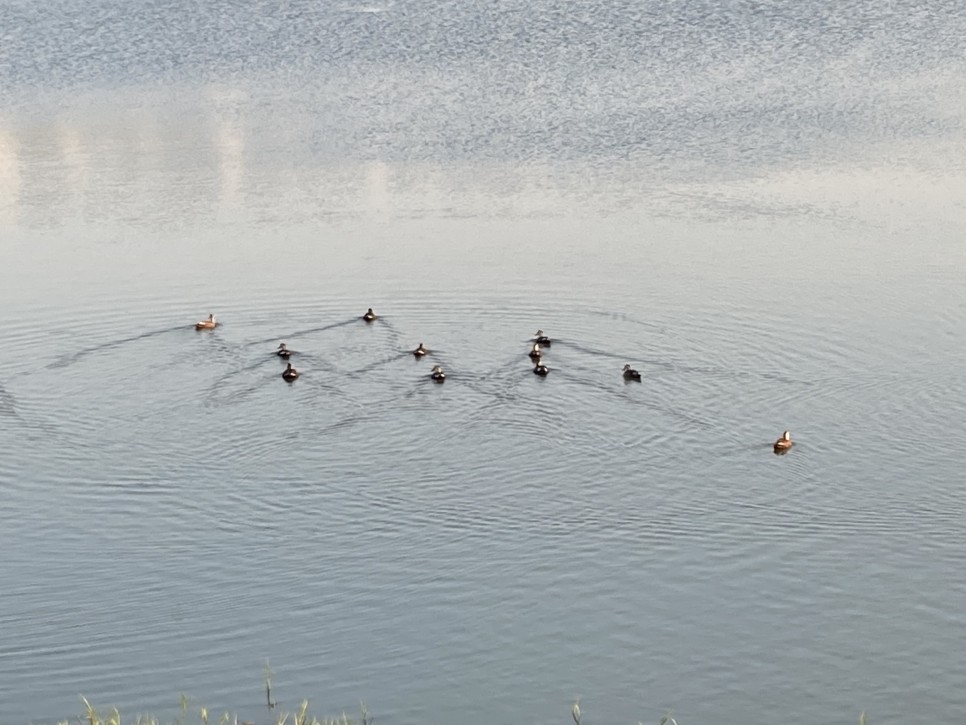 Since the lake is quite big, the view of the apartments overlooking the lake didn't really disturb the view. I loved the view of the open sky and the lake from the walking trail. The trail is lit even after the sunset, so it's also safe to visit then.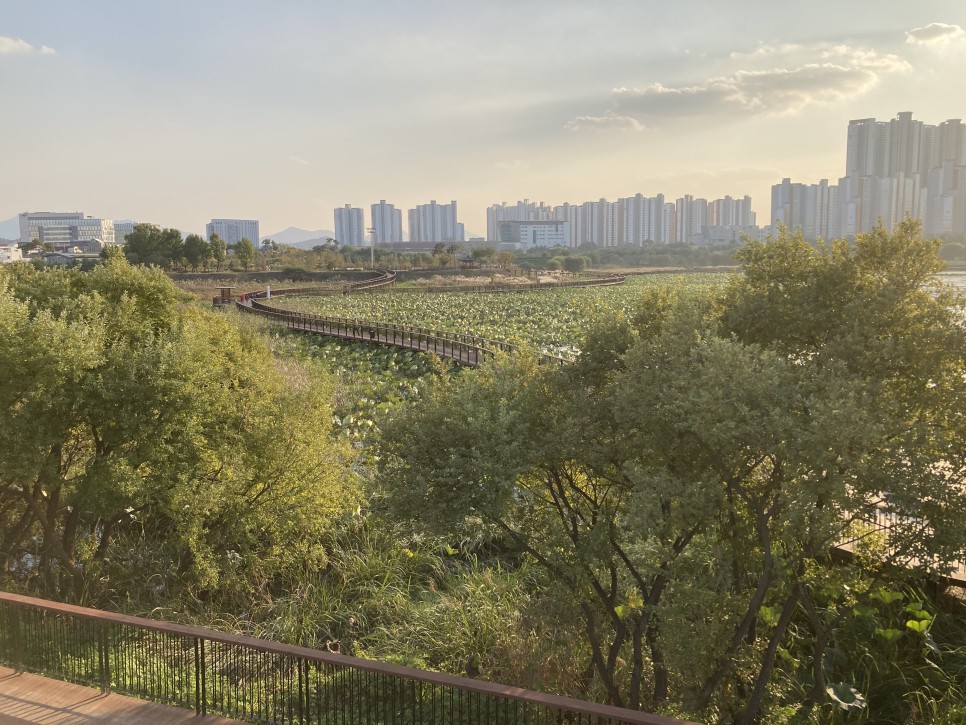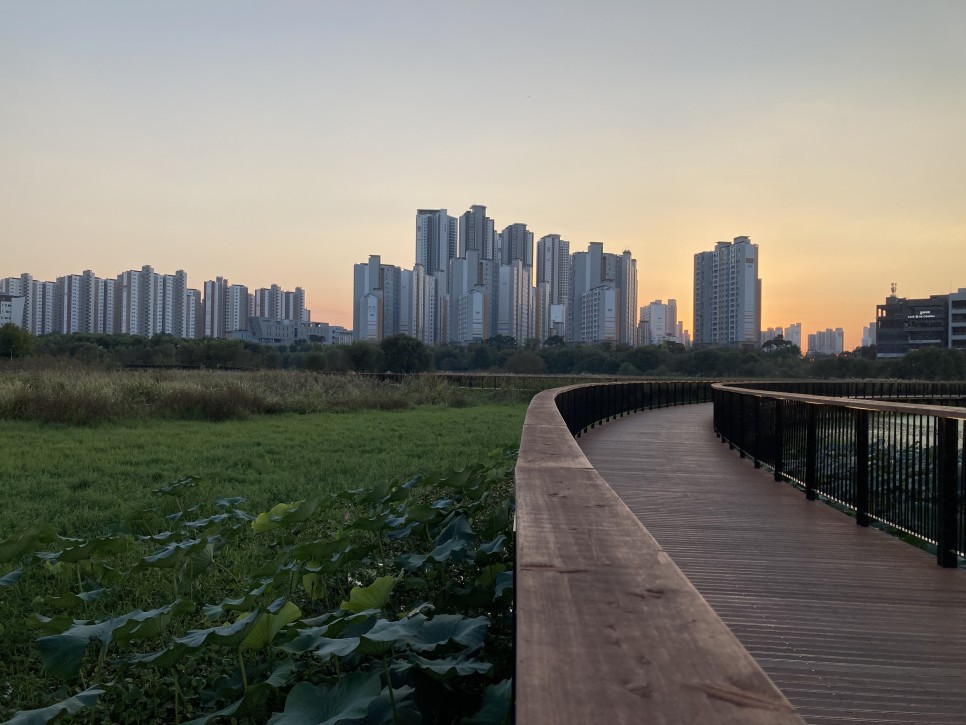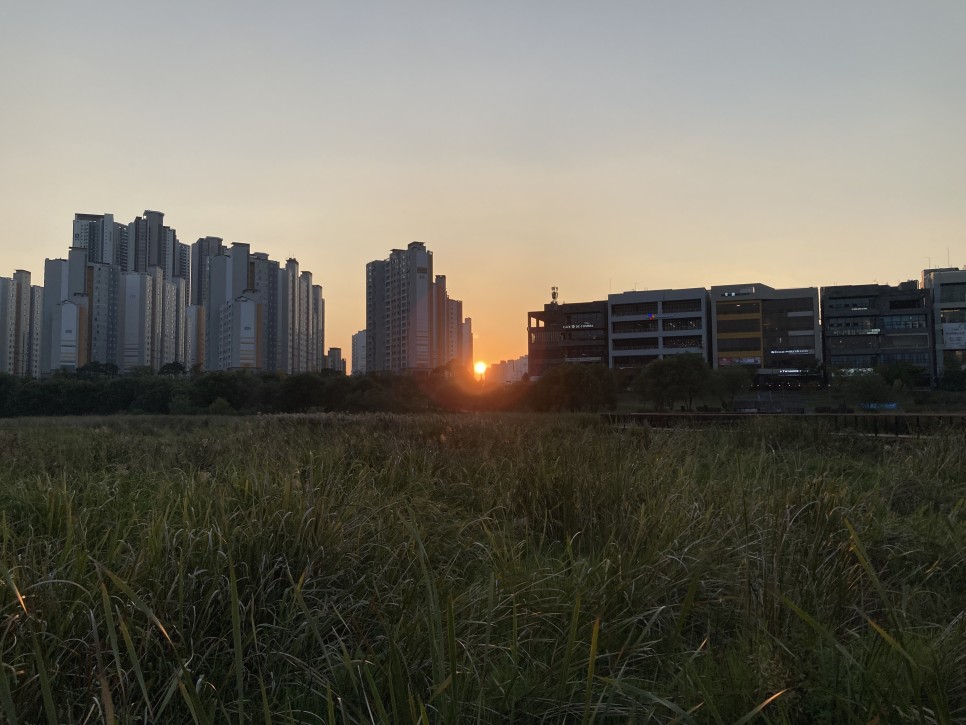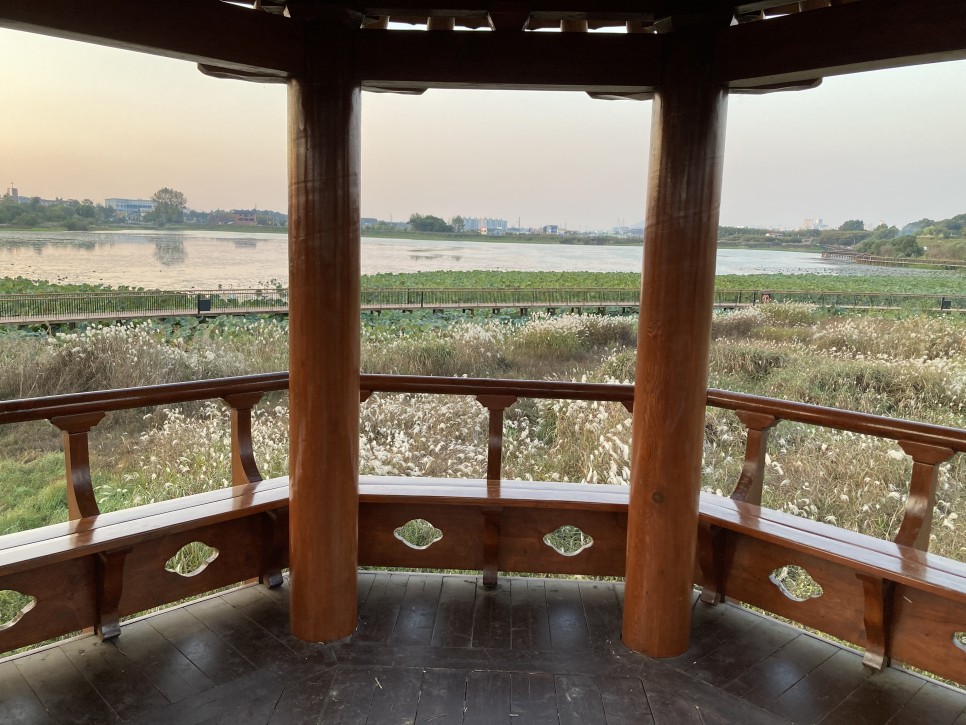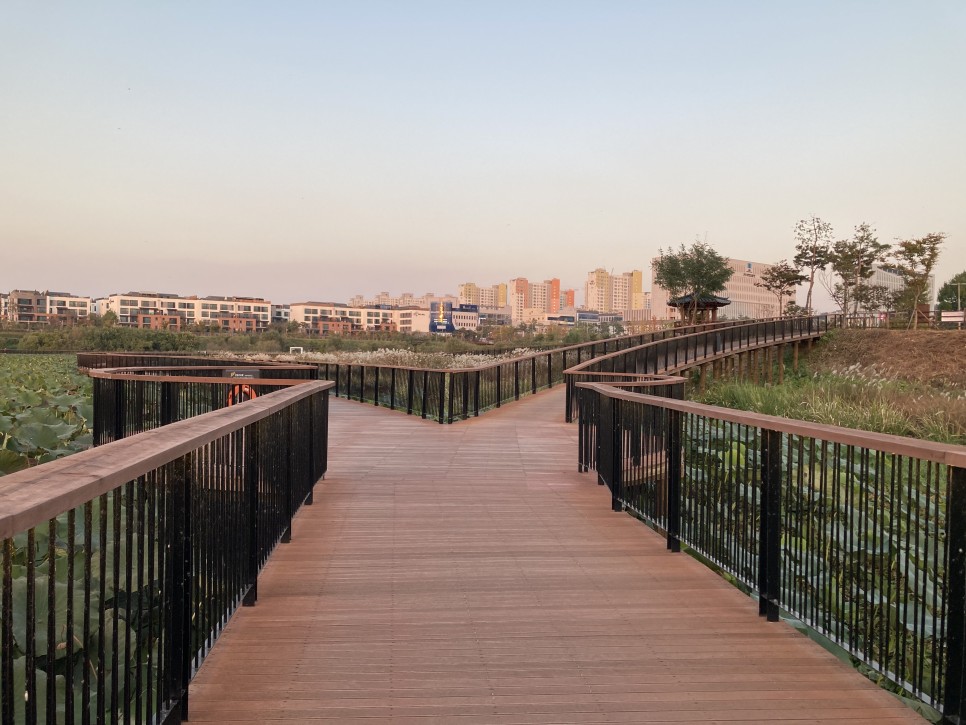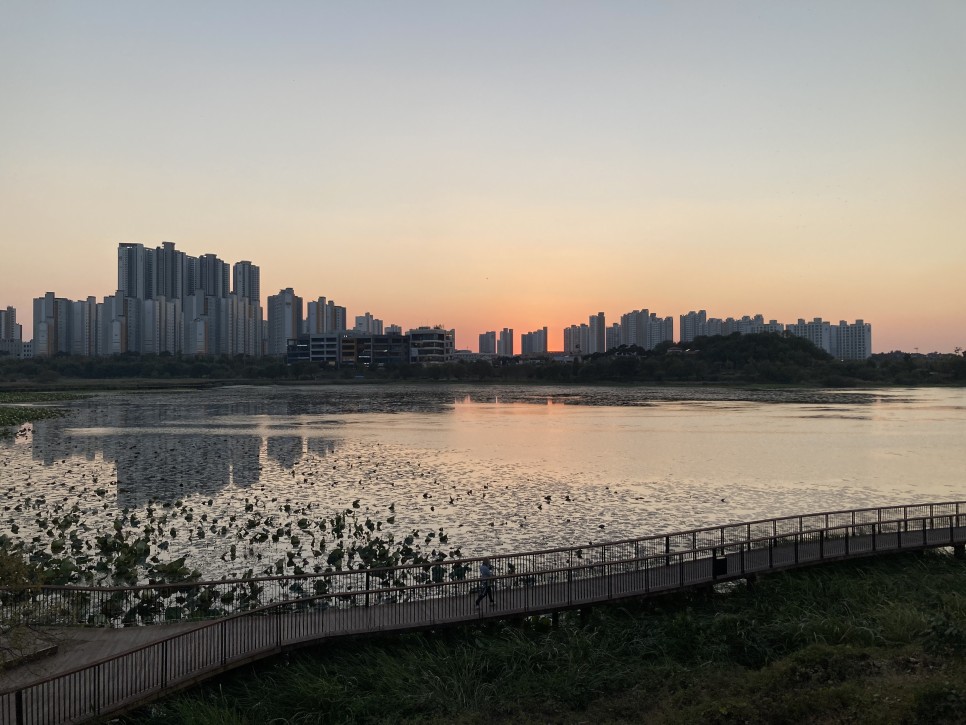 I walked for an hour to circle the lake. It was a good exercise. The sun was setting between the buildings.
The post Sunset Points in Jeonju: Omokgyo Bridge and Gijijae Waterfront Park appeared first on Jeonju City Blog.