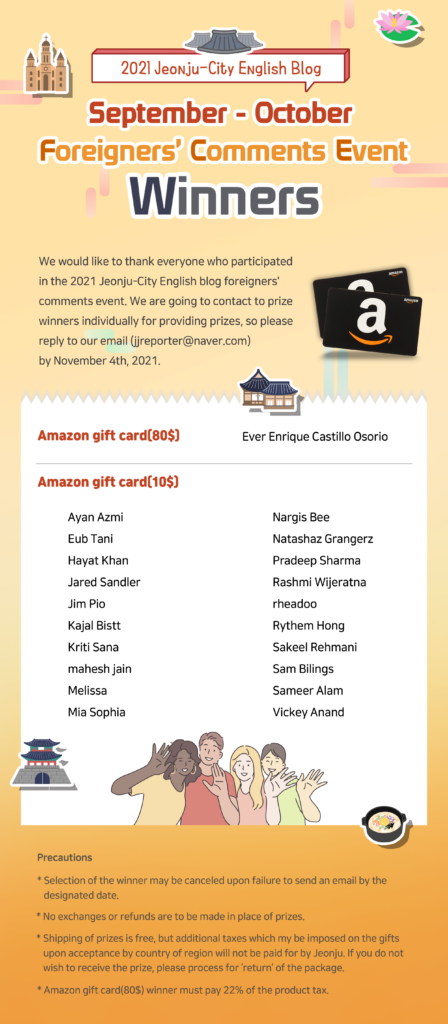 We would like to thank everyone who participated in the Jeonju-City english blog foreigners' comments event. Congratulations to the winners, and the 21 winners will be contacted individually via email.
Precautions
* Selection of the winner may be canceled upon failure to send an email by the designated date.
* No exchanges or refunds are to be made in place of prizes.
* Shipping of prizes is free, but taxes which may be imposed on the gifts upon will not be paid for by Jeonju. If you do not wish to receive the prize, please process for 'return' of the package.
The post 2021 JEONJU-CITY ENGLISH BLOG, SEPTEMBER – OCTOBER FOREIGNERS' COMMENTS EVENT WINNER ANNOUNCEMENT! appeared first on Jeonju City Blog.