Hey, everyone!
Have you ever heard of a "Time Travel Cafe"? It's a part of the Ministry of Culture, Sports and Tourism's initiative and serves as a platform that bridges travelers with destinations. Once the tourist information centers are closed for the day, these cafes offer a chill space and play the role of a tourist guide.
Today, I'm so pumped to introduce you to the first stop in our Jeonju Time Travel Cafe series! It's within walking distance from the famous Jeonju Hanok Village, so grab your friends and fam and fully immerse yourselves in the culture of this beautiful city.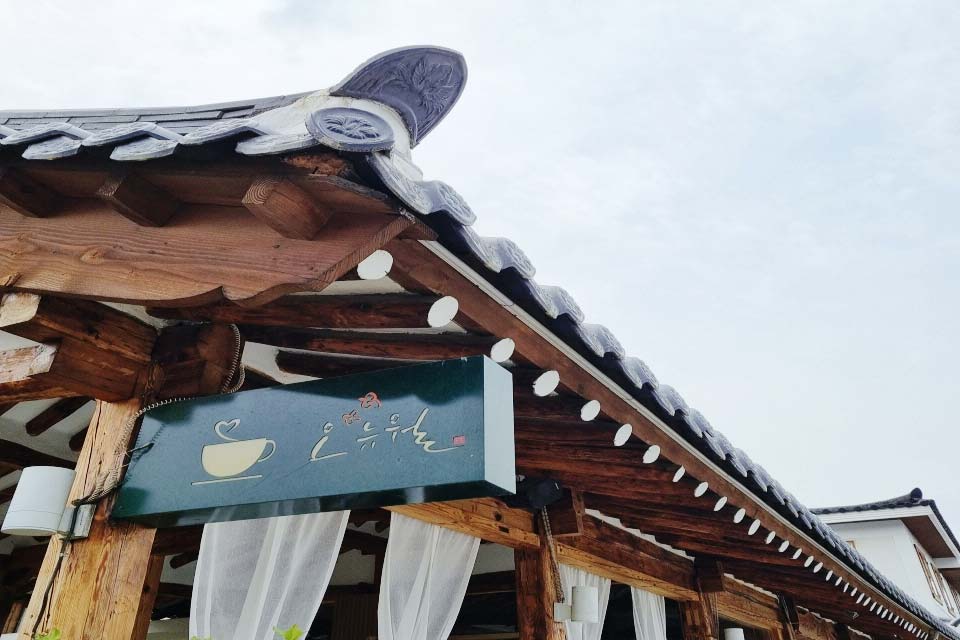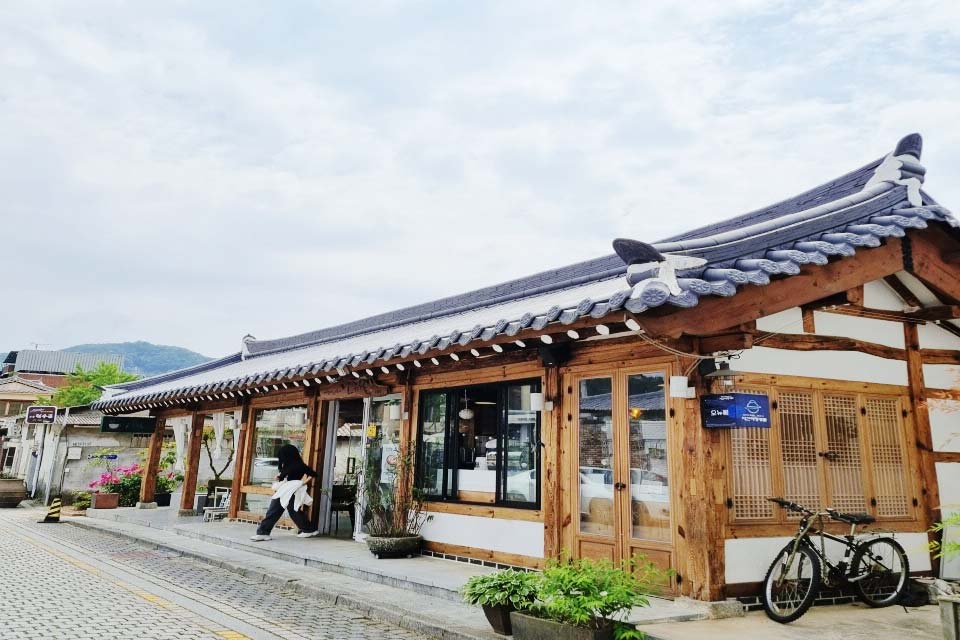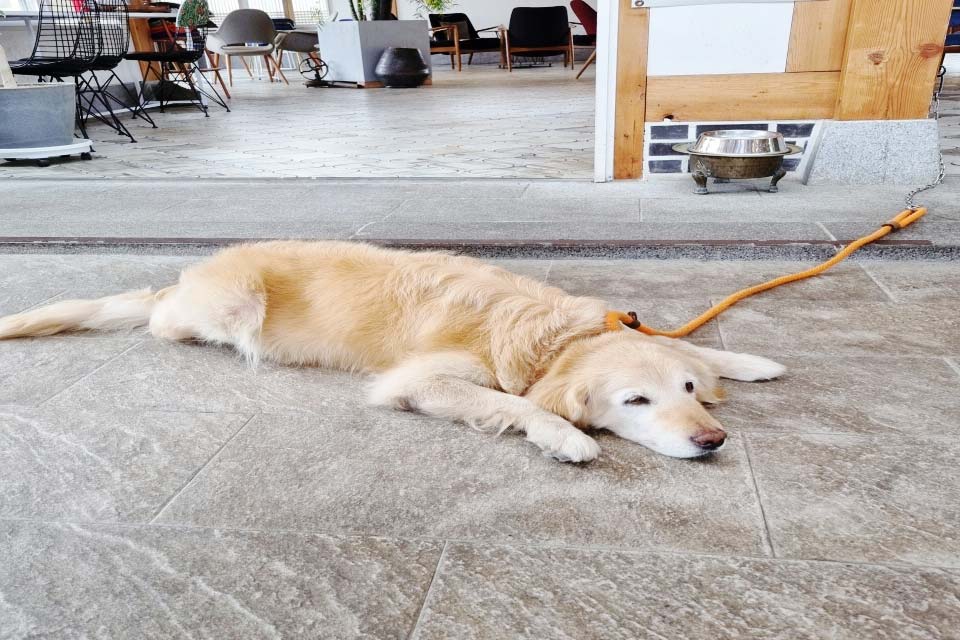 First Time Travel Cafe: "<Oh Newol>"
"Time Travel to an Old Traditional House"
Meet the adorable cafe <Oh Newol>, where their mascot 'Owol' greets you at the door!
The cafe maintains the original elements of a traditional Korean house, so you'll feel like you've stepped back in time. From the eaves that support the sloped roof to the "Seokkarae" and tile roof, every little detail adds to the architectural beauty.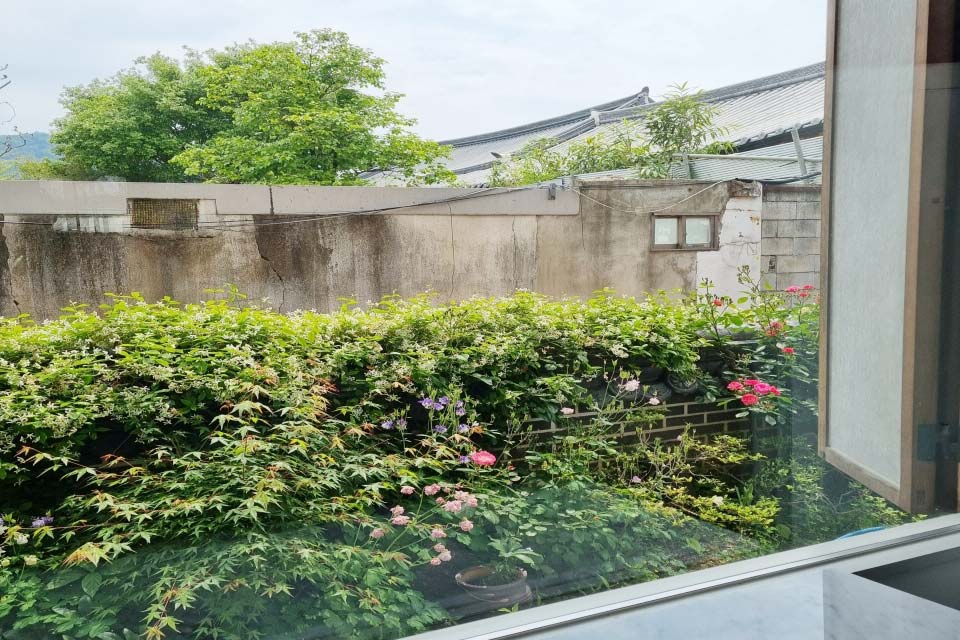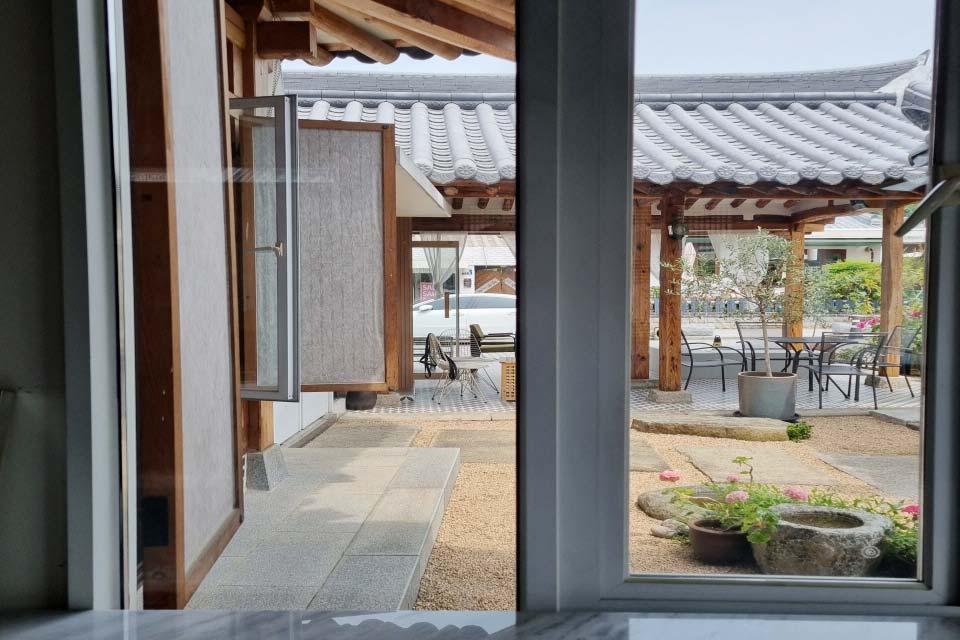 The interior is surprisingly spacious and the large windows let you enjoy views of the courtyard and flowers. Trust me, you'll find yourself in a happy vibe here.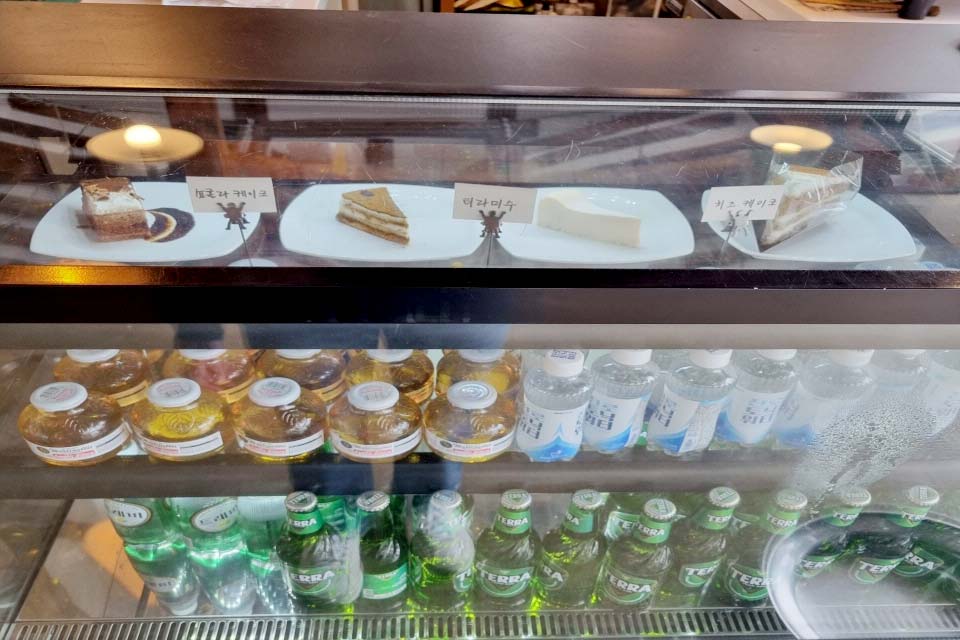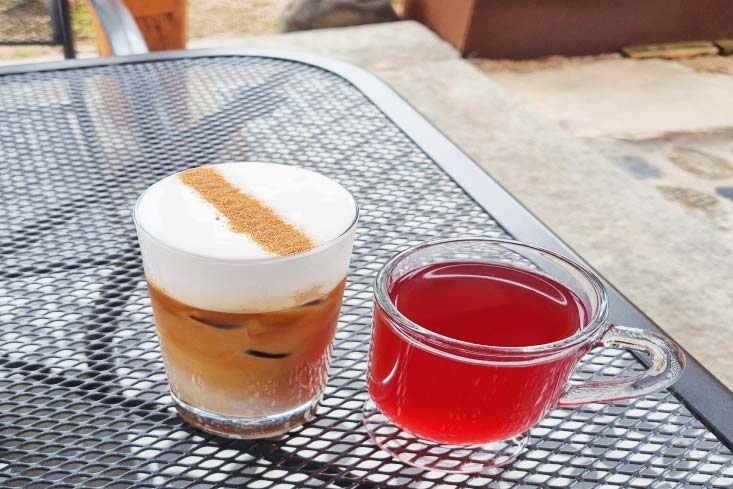 Decision time was tough with such a diverse menu! I finally went for their signature 'Oh Newol Cream Latte' and Omija tea. ☕This Cream Latte is sprinkled with cinnamon on top and offers a unique sweetness you won't find anywhere else. The warm Omija tea was also so delish that it tastes good even when it cools down!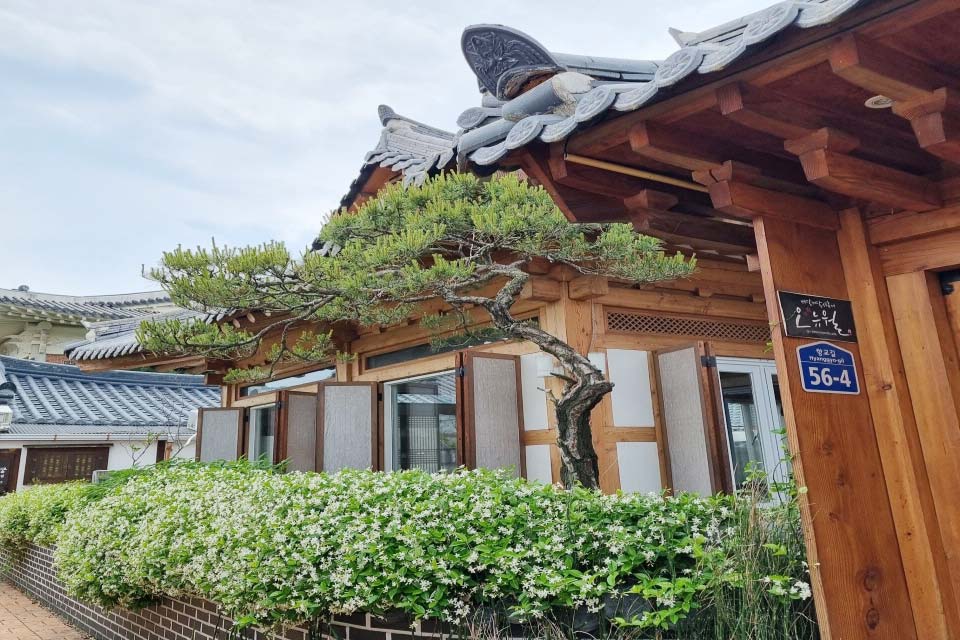 The ambiance has this unique, long-cultivated atmosphere that I just KNOW my parents would adore. Makes me wanna bring them along next time!
The weather was warm, and I relished my time sipping on a drink in the courtyard with the cool breeze. The yard is beautifully landscaped, making it a treat for the eyes. Can you imagine how romantic this place would be when it's raining or snowing? If you want to snap some lifegoals pics in a traditional Korean house from 100 years ago, you MUST visit <Oh Newol>, where they've preserved the architectural beauty of Hanok!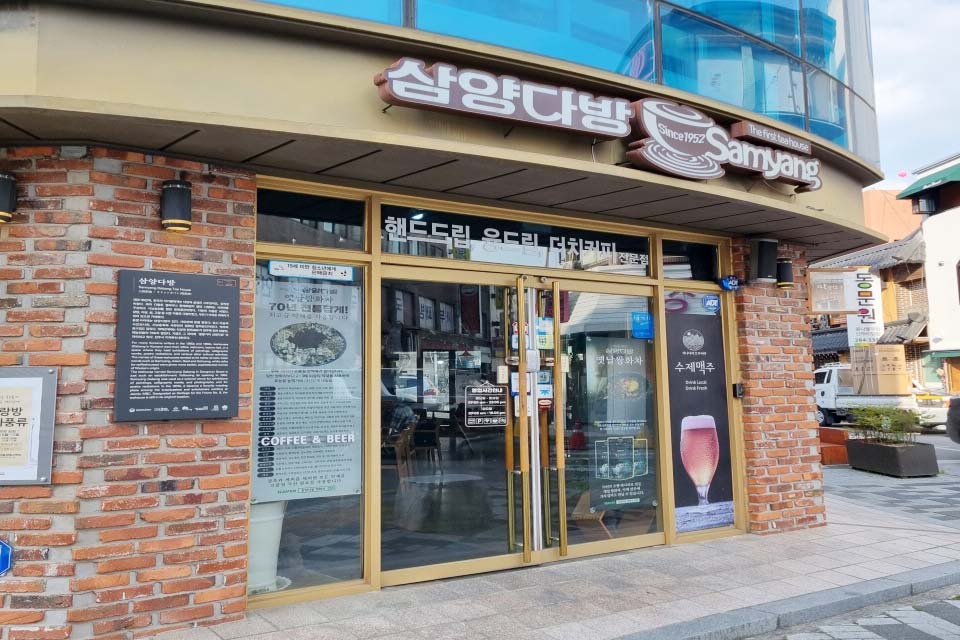 Second Time Travel Cafe: "<Samyang Dabang>"
"A Nostalgic Journey to the Oldest Tea House in Korea"
Guys, meet <Samyang Dabang>, which feels like a set from an old-timey drama. Opened in 1952, this is the oldest tea house in Korea, and you can still find remnants of the past like egg soda and retro coffee ☕.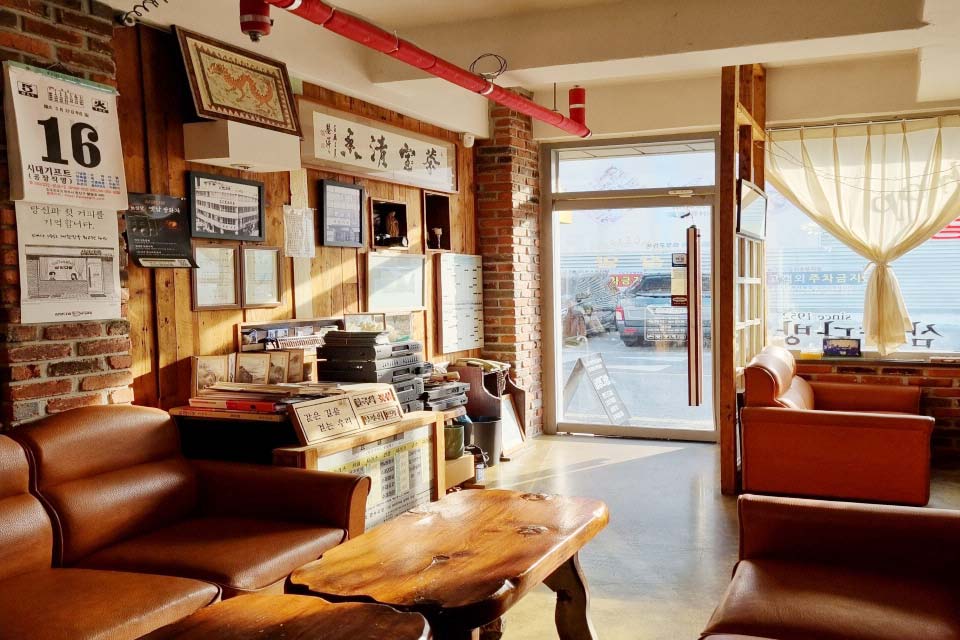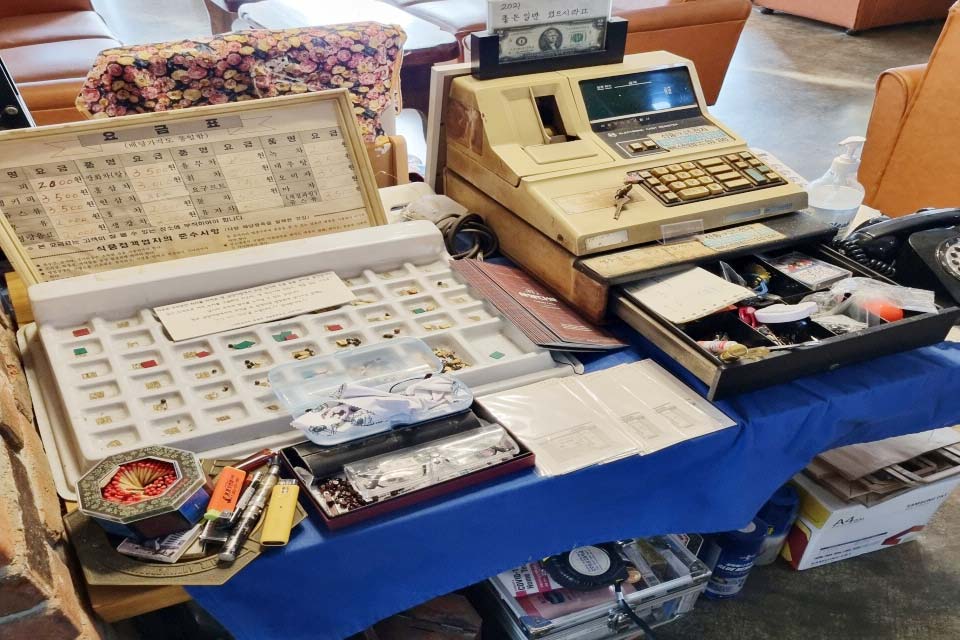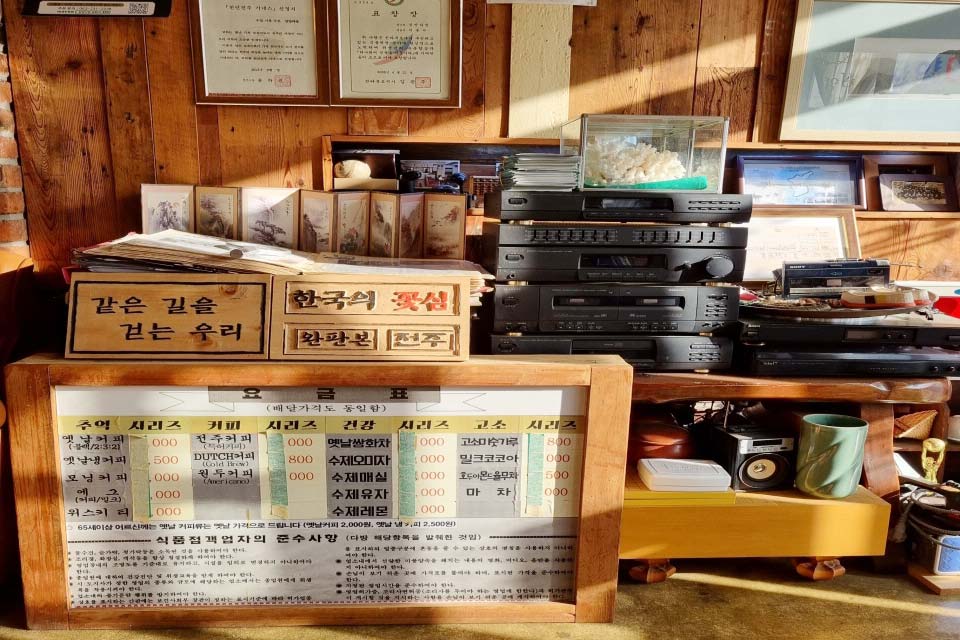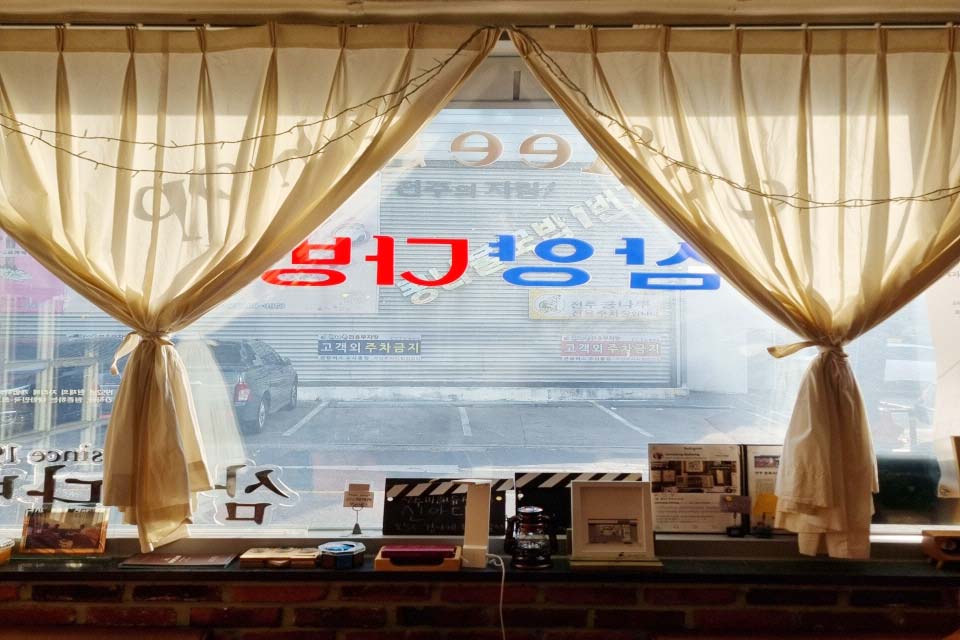 The retro sofa, tables, and even old movie posters set up the vibes just right. It's like a time-travel cafe that reminds you of the drama "Reply 1988"! I heard that they've reproduced artifacts from the 1950s to 2013, so it really felt like stepping into a museum. It was super fun to look at all the retro artifacts; from those on display to the ones plastered all over the walls, I lost track of time exploring them all!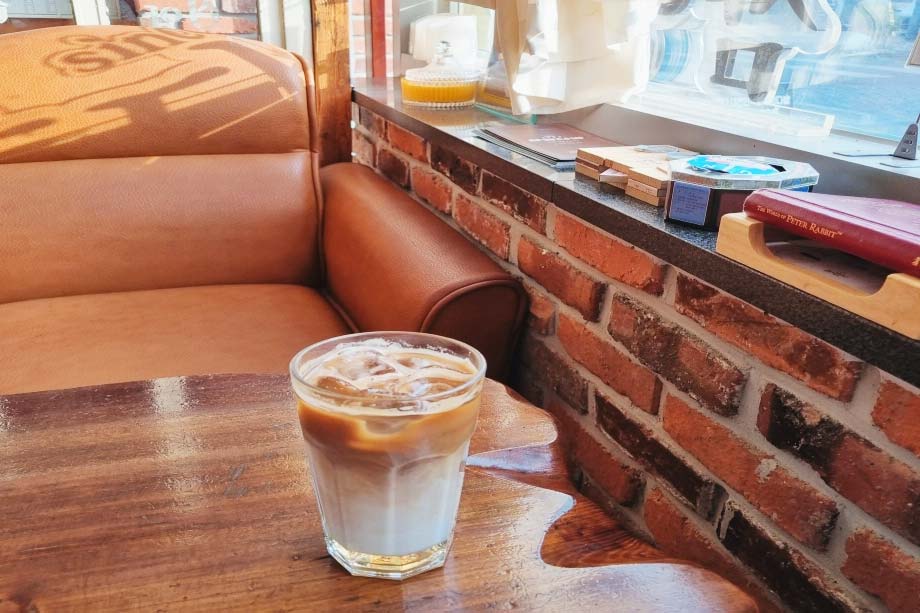 But get this: the teahouse has a kiosk! It felt like I was on a time machine peeking into the future. The blend of the past and the present was absolutely surreal.
I had an almond latte and it was delish! Not too sweet, just rich and nutty. Not just that, they also offer a variety of drinks, desserts, and even alcohol and snacks. Mind-blowing, right?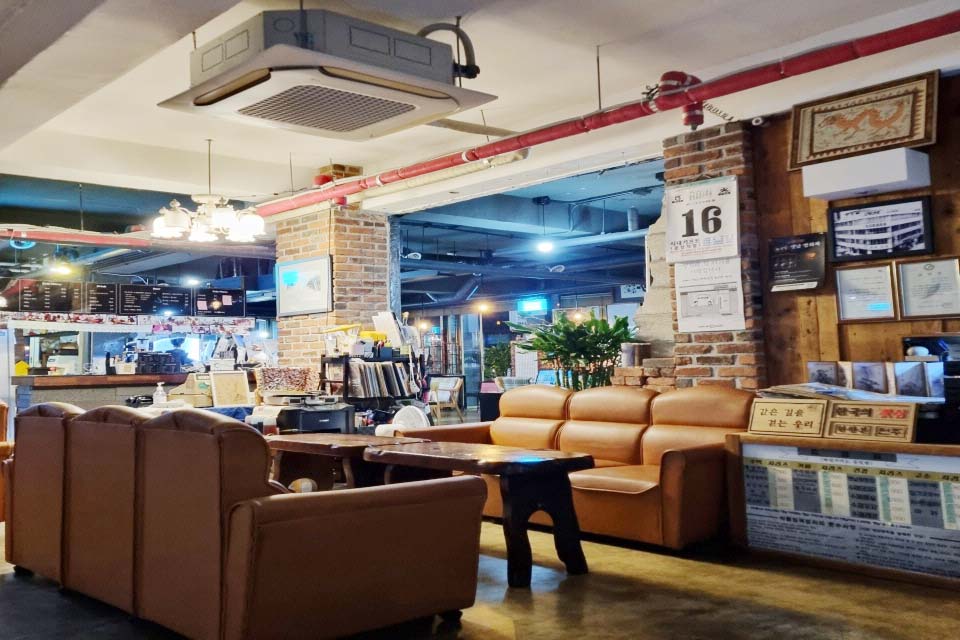 When evening falls and the warm-colored lights come on, you really feel like you're in an actual 'dabang' (Korean retro cafe), not just on a drama set. Even the exposed pipes on the ceiling contribute to that retro vibe. It made me think that this place would be a nostalgic trip for our parents' generation.
In an era swamped with Insta-worthy modern cafes, how about taking your parents to experience the old-school vibes at Samyang Dabang?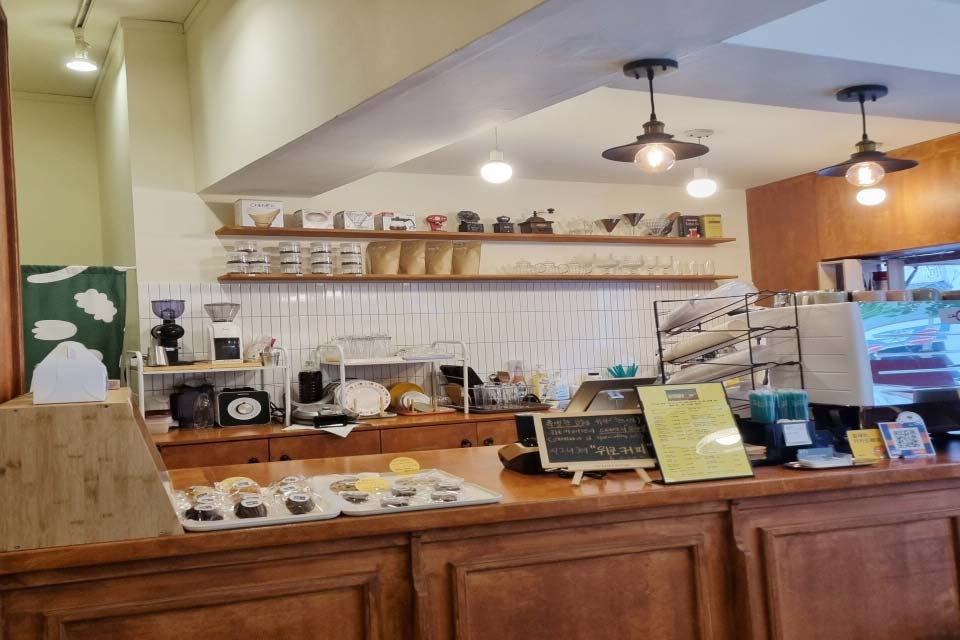 Third Time Travel Cafe: "<Wiro>"
As soon as you open the door, the friendly owner greets you warmly at cafe <Wiro>.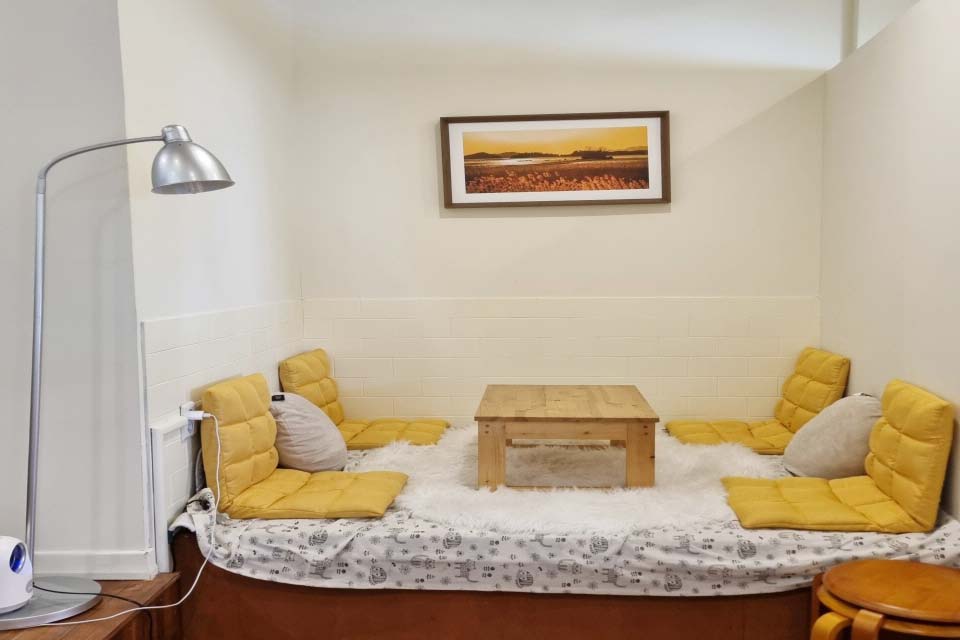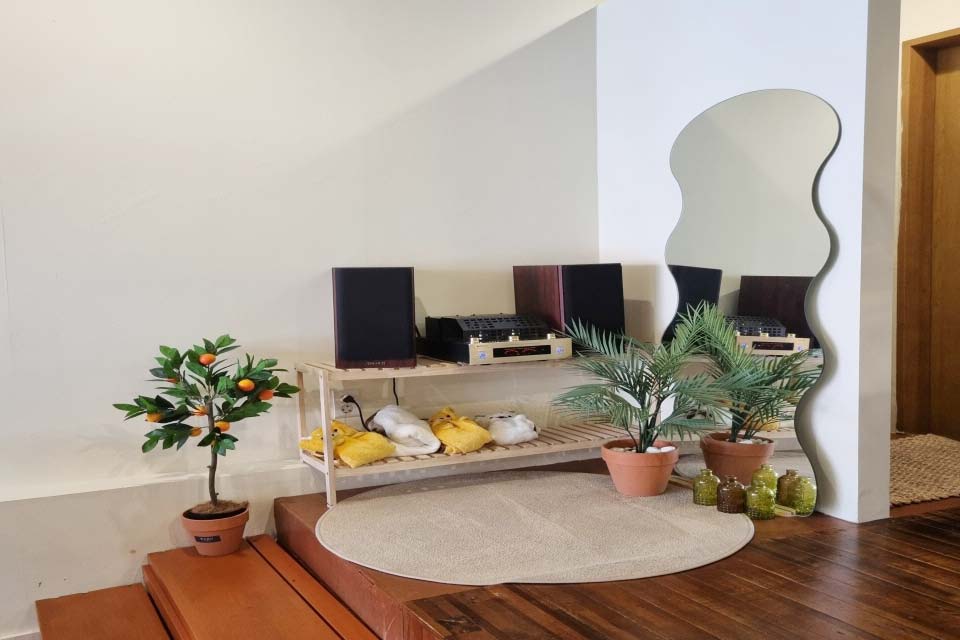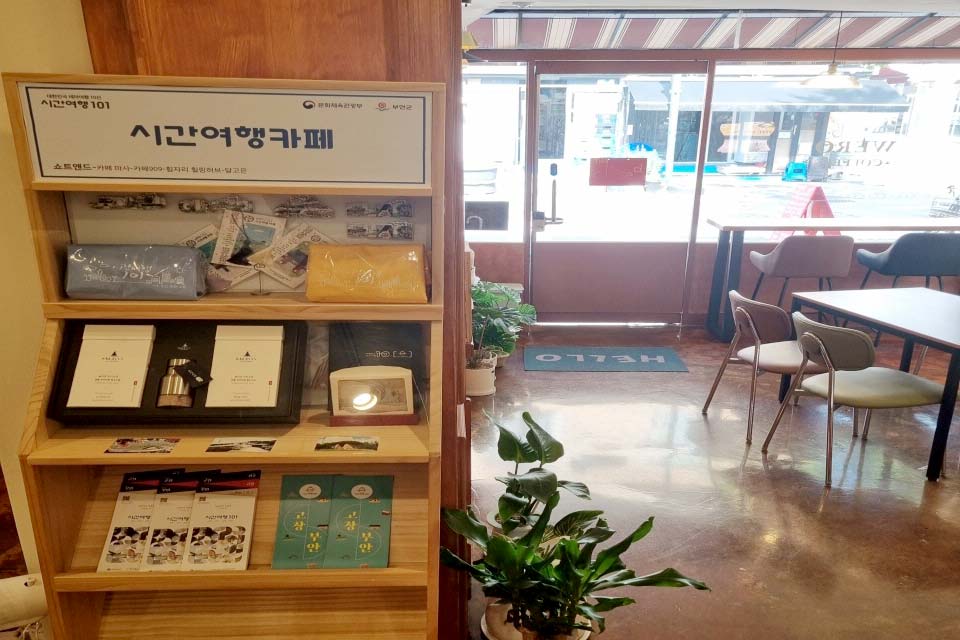 Coupled with cozy interiors and warm lighting, classical music adds to the overall atmosphere, truly living up to its name which means 'comfort' in Korean. There are cute little trinkets to feast your eyes on, and they even have a mirror photo zone

✨.
What I really loved was the availability of both work-friendly desks and chairs, as well as comfy chairs and sofas for laid-back chats.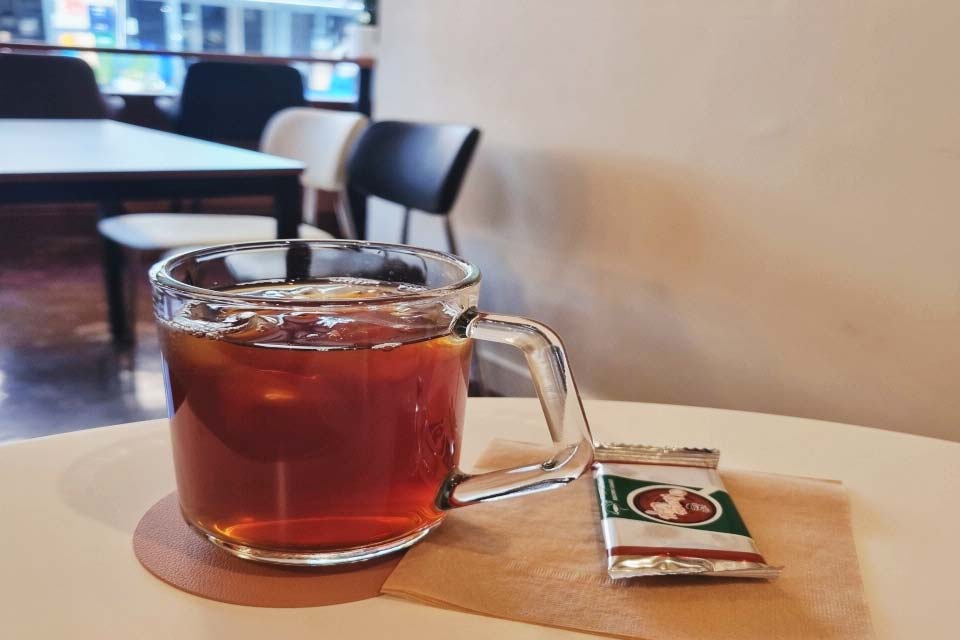 They offer a range of coffee, tea, and baked snacks. I tried their signature 'Wiro Coffee' from the four types of hand-drip coffee available. The owner told me it had a little bit of acidity, but less compared to other types. I found it to be smooth, sweet, and light, and it paired well with the coffee-flavored dessert that was served alongside.
For someone like me who's not a huge coffee person, I still enjoyed the 'Wiro Coffee' and totally recommend it!
Especially if you're a coffee lover, trust me, you won't regret stopping by this unique cafe with its signature coffee.
So, how did you all enjoy our virtual time-travel cafe tour today, along with our blogger crew? If you're dying to fully experience the charm of these three cafes, I highly recommend visiting them in person! Take some time to leisurely explore what's similar and different from what you had imagined, and immerse yourself in the atmosphere. Trust me, you'll have a fabulous time comparing your expectations with reality.
Who's up for making some unforgettable cafe memories?
Let's go! ✨


Oh Newol


Samyang Dabang

Wiro
The post "A Slip Into the Distant Past? 🕰️ Jeonju's "Time Travel Café" Series 1️" appeared first on Jeonju City Blog.