At Jeonju Hanok Village, you might come across people in Joseon Dynasty costume marching the street with some traditional music. It's the Changing of the Guard Ceremony at Gyeonggijeon Shrine.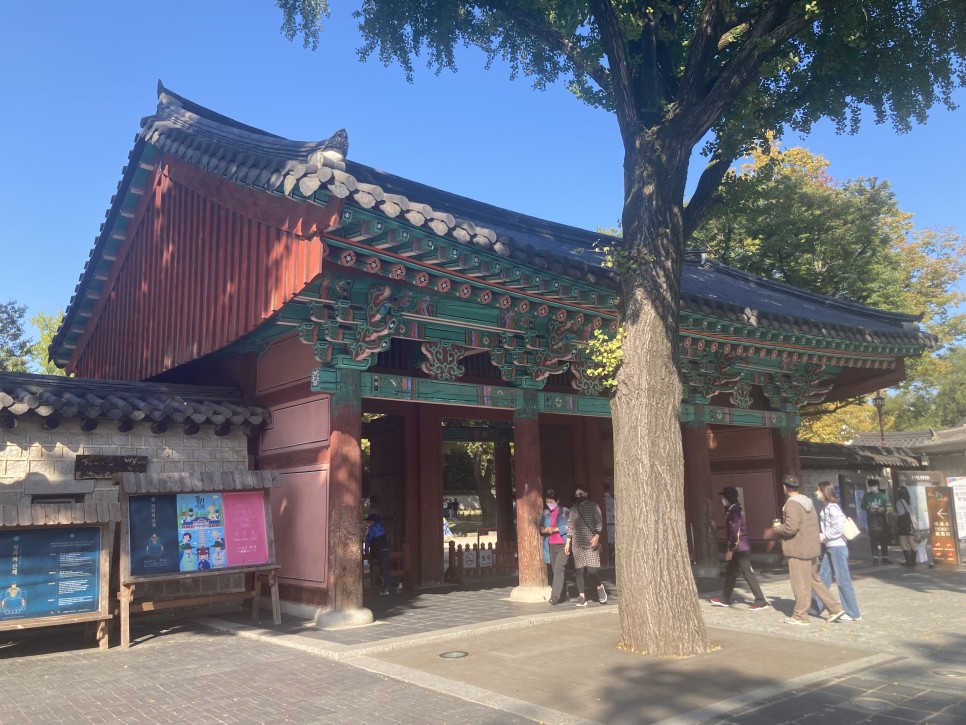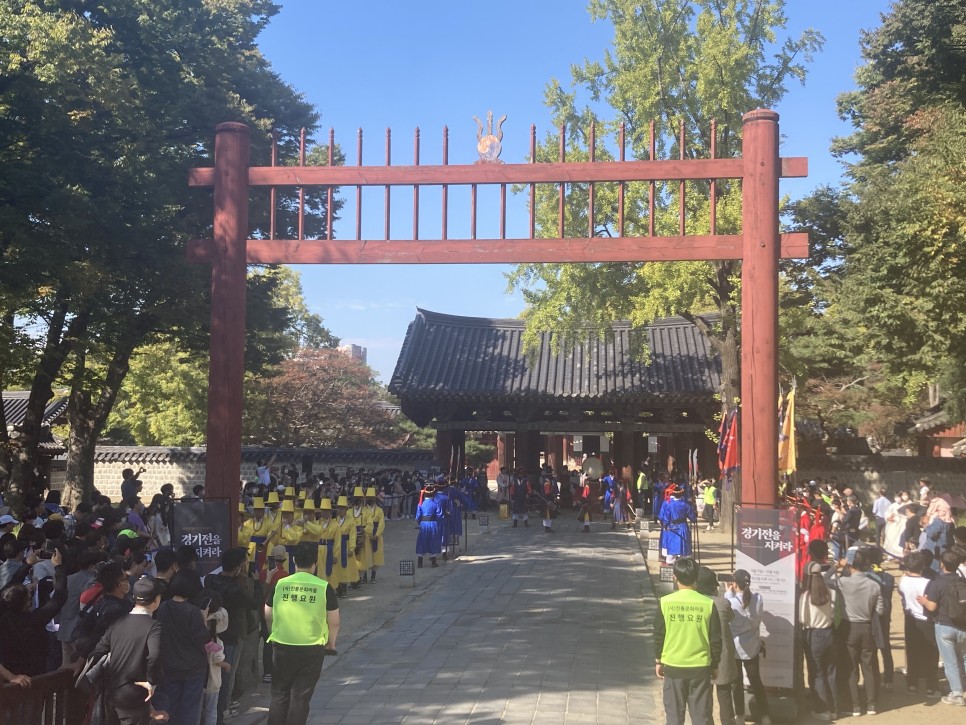 Gyeonggijeon Shrine hosts the royal portrait of Taejo, the founder of Joseon Dynasty. The portrait is the only remaining one of the founder. Since the ceremony starts inside the shrine, I bought the ticket to the shrine and entered.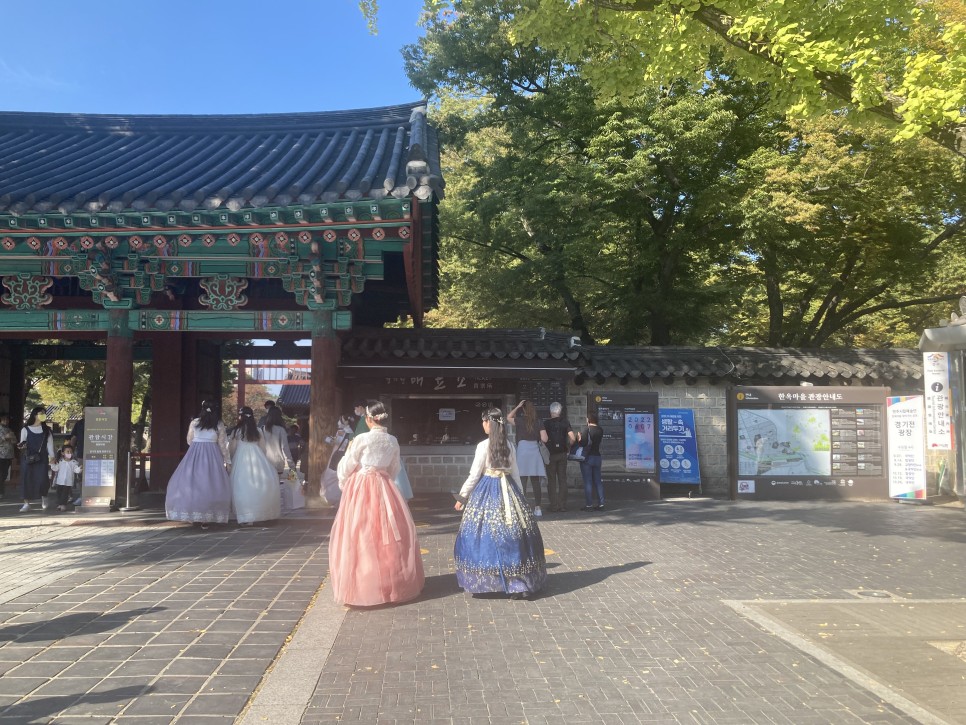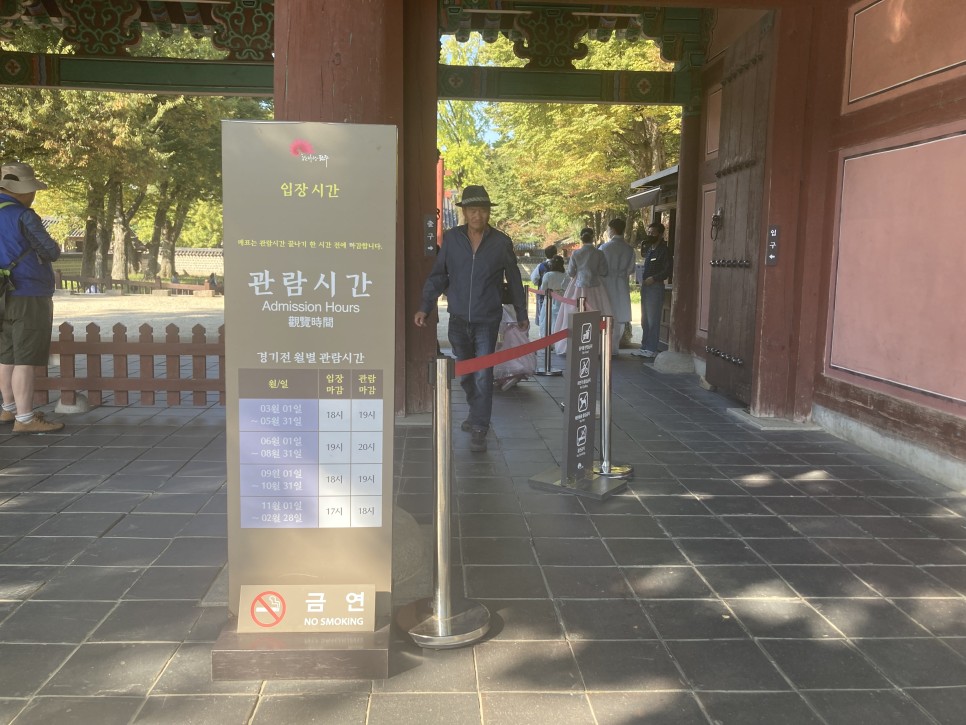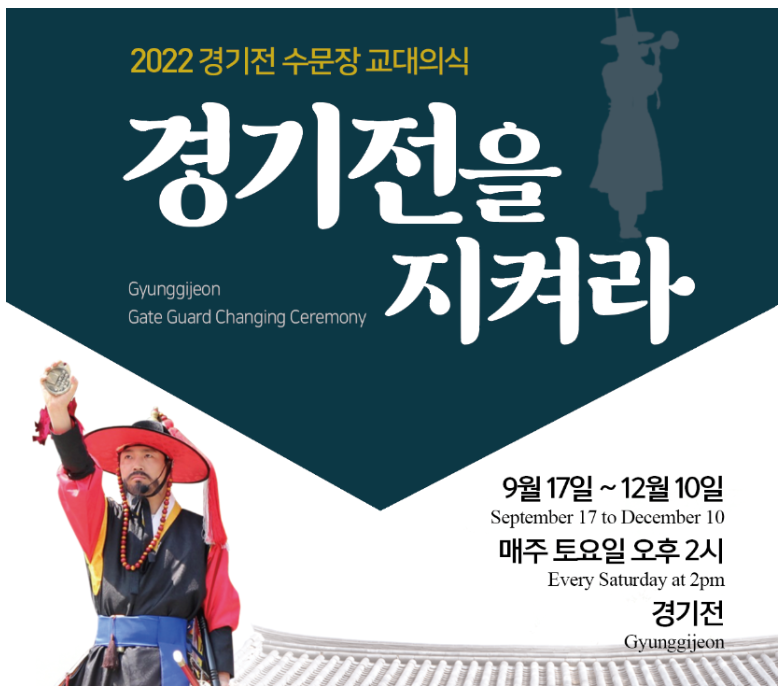 English narration is offered during the Changing of the Guard Ceremony. Hence, even if you don't know Korean, you can understand what's happening.
Guards at Gyeonggijeon Shrine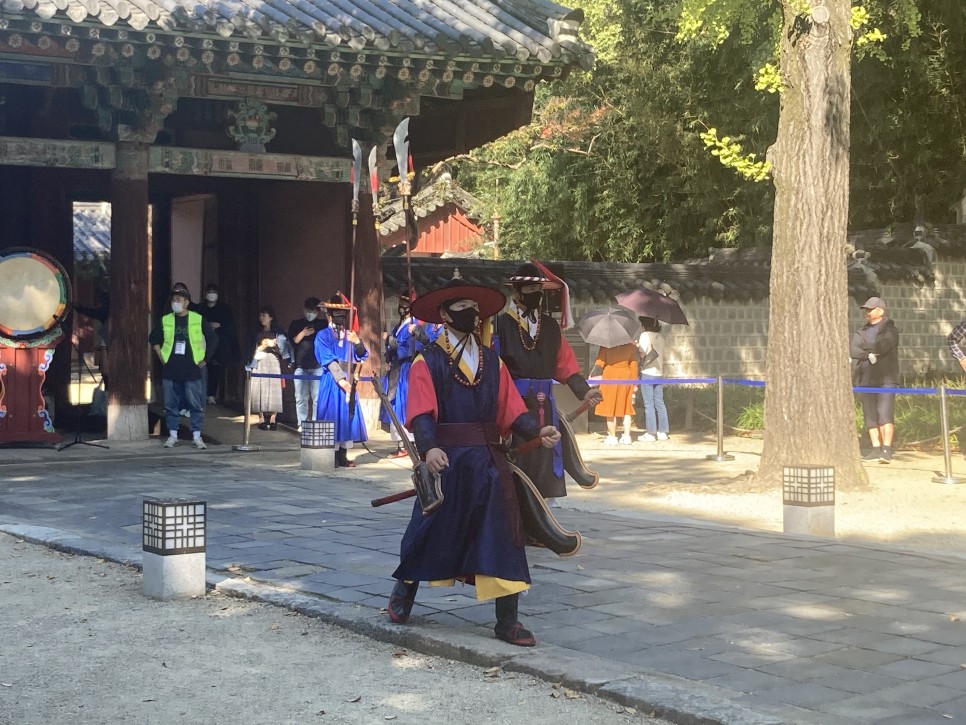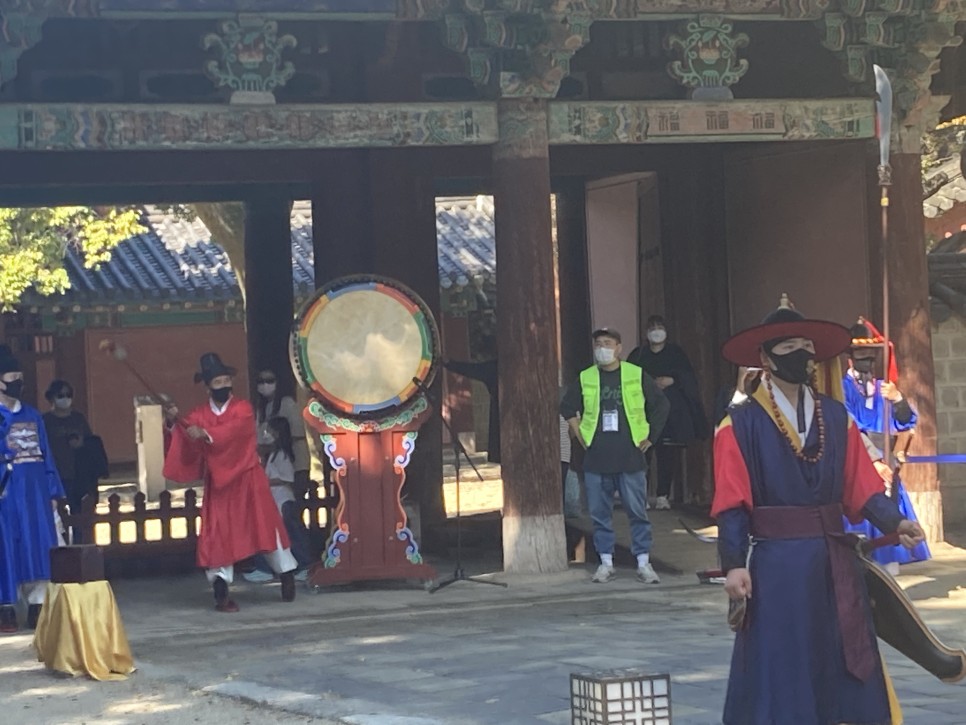 The procedure of the ceremony is as follows: the exchange of countersign, confirmation of the gate key, identification of the guards, and changing of the guards.
The guards in historic records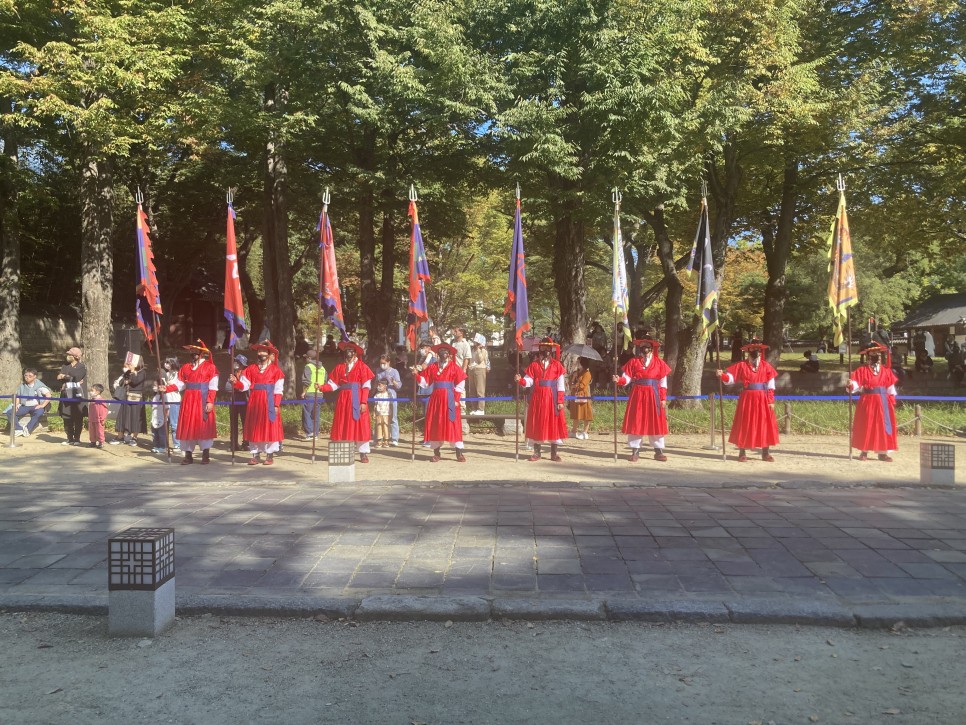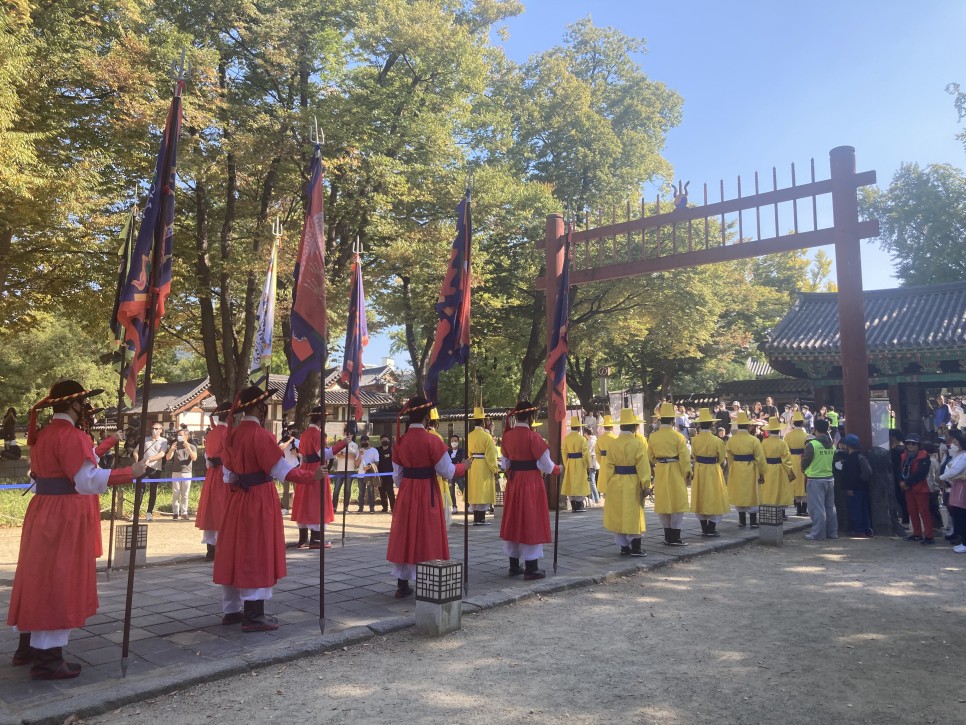 It is assumed that the guards who specialize in protecting the palaces were first introduced during the King Yejong (1468-1469) of Joseon Dynasty.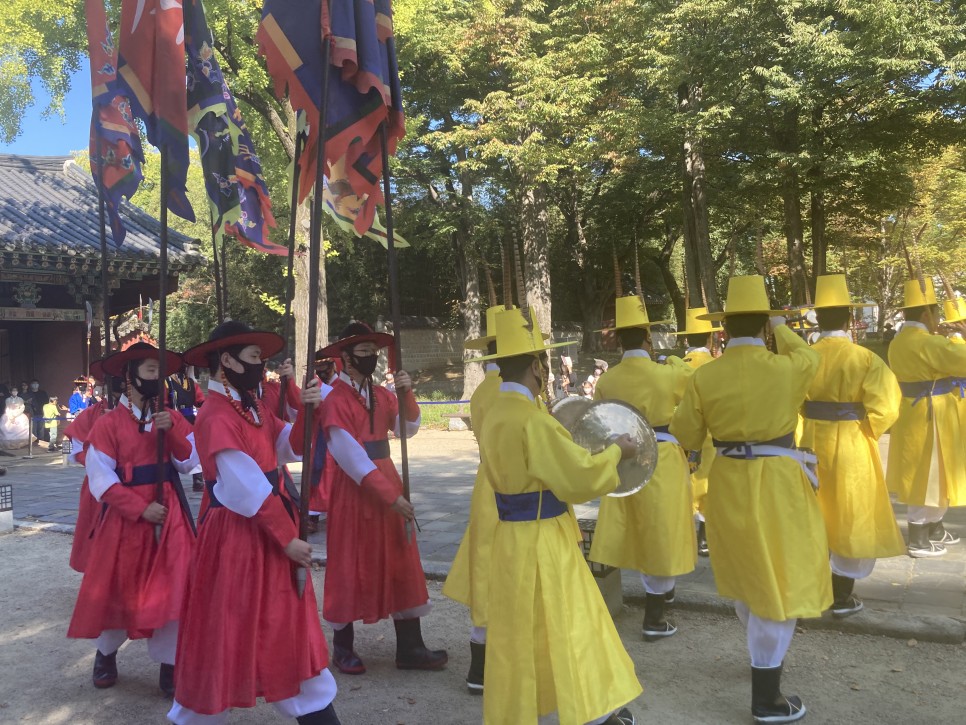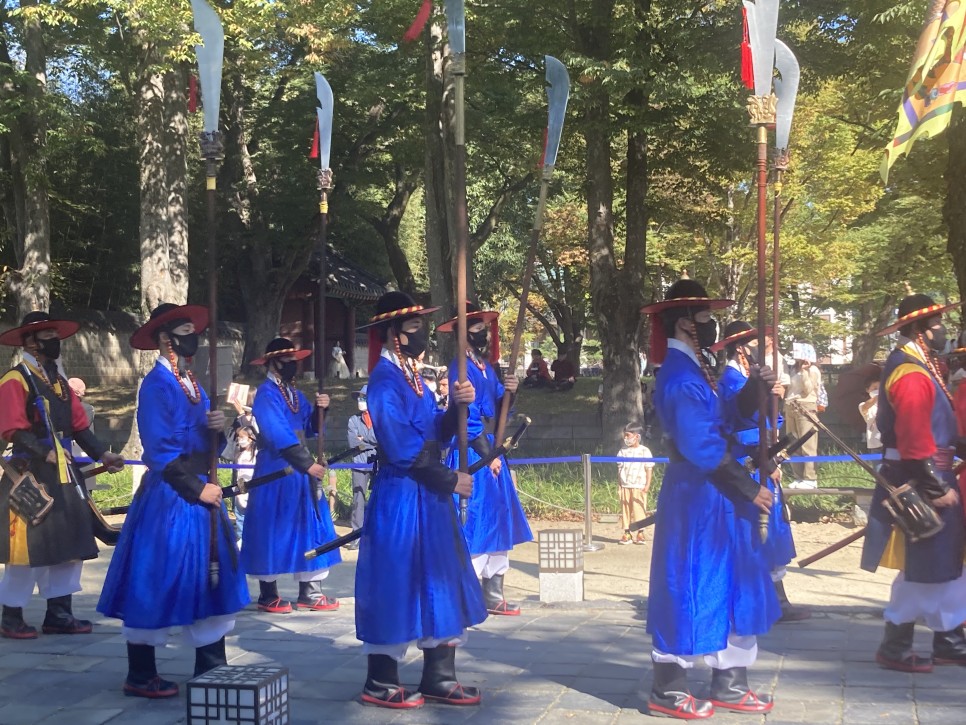 The palace guard was considered a demanding job. There's even a record of hazing and overwork. The palace guard was abolished during the King Gojong (1863-1907).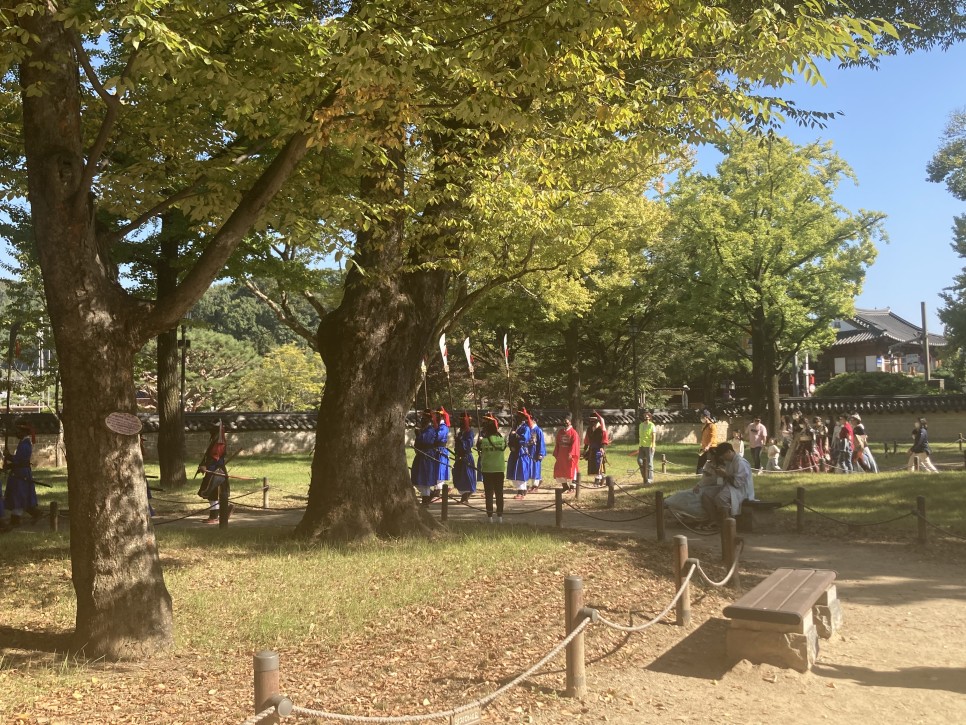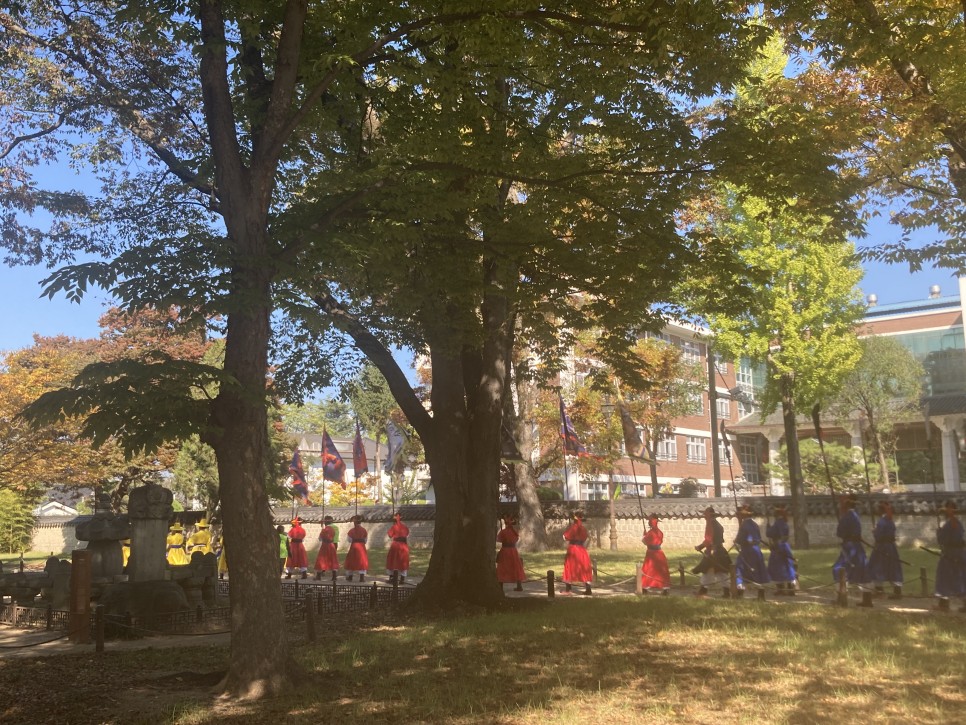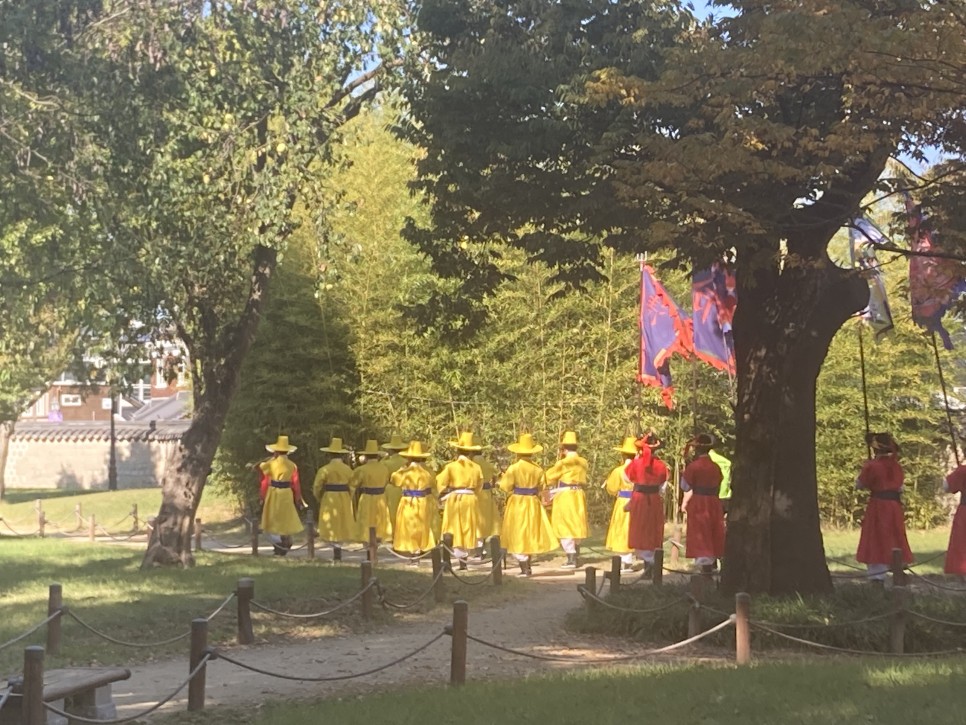 With the costumes and the music, the ceremony felt like travelling back in time!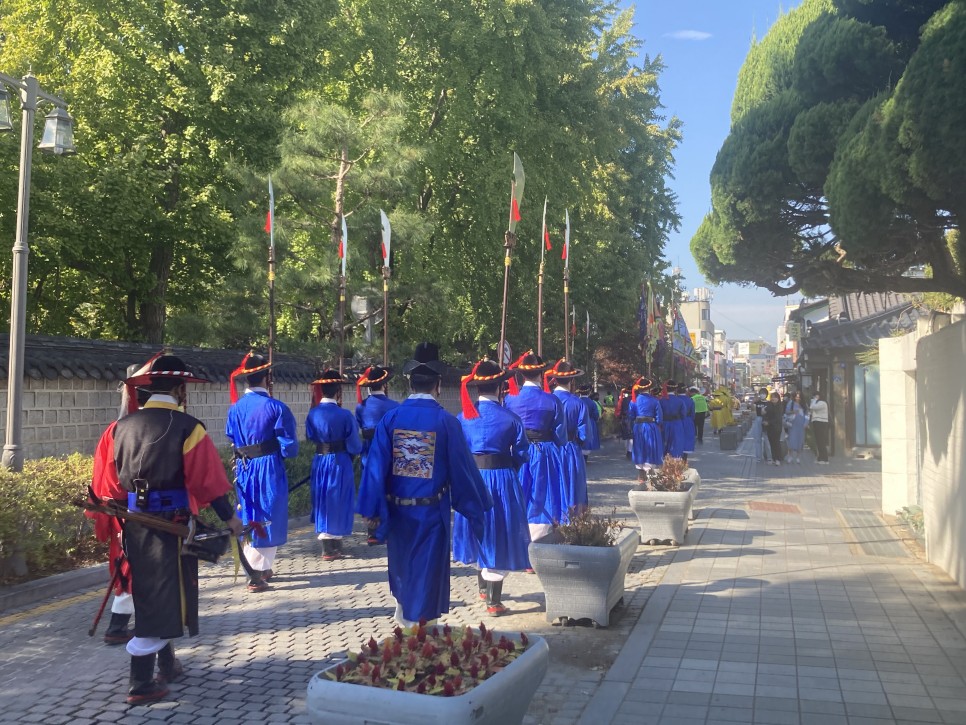 Nowadays, the trees in Jeonju Hanok Village and Gyeonggijeon Shrine are assuming different colors. There are plenty of interesting and beautiful things to see this autumn in Jeonju!
2022 Changing of the Guards Ceremony in Gyeonggijeon Shrine
Time: Saturdays 14:00 from September 17 to December 10
Place: Gyeonggijeon Shrine
Contact: 063-232-1902
Homepage: http://www.tcvillage.kr/ (only in Korean)
The post Changing of the Guard Ceremony at Gyeonggijeon Shrine appeared first on Jeonju City Blog.