Hey there, lovely souls!

After a fresh autumn rain, there are countless ways to savor the cool embrace of Jeonju.
This time around, let's dive into three mesmerizing spots perfect for an autumn night stroll in Jeonju.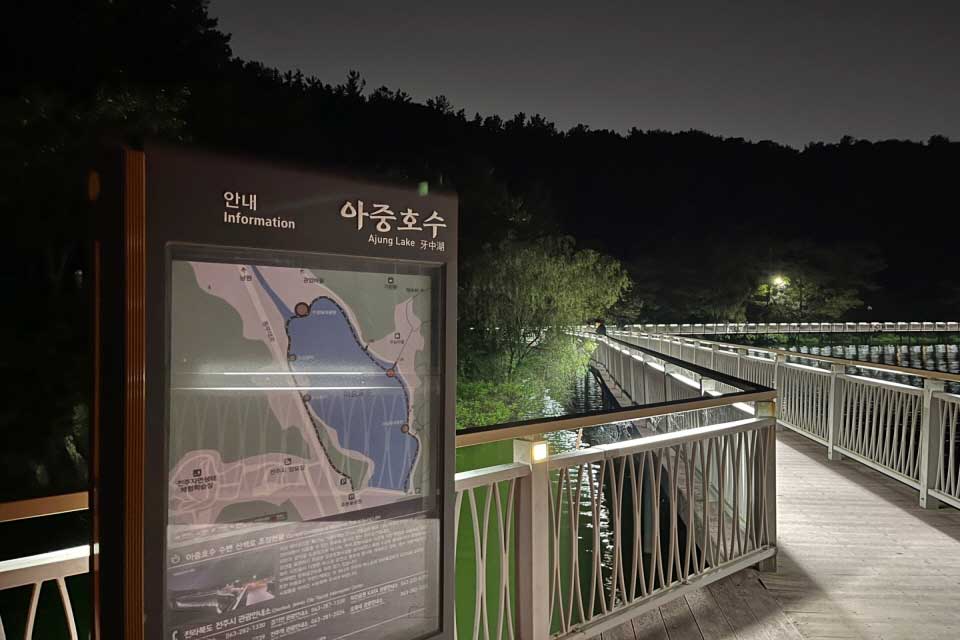 1. Romantic Night View at 'Ajung Lake'
Location: 333-2, Wooa-dong1-ga, Deokjin-gu, Jeonju, Jeollabuk-do.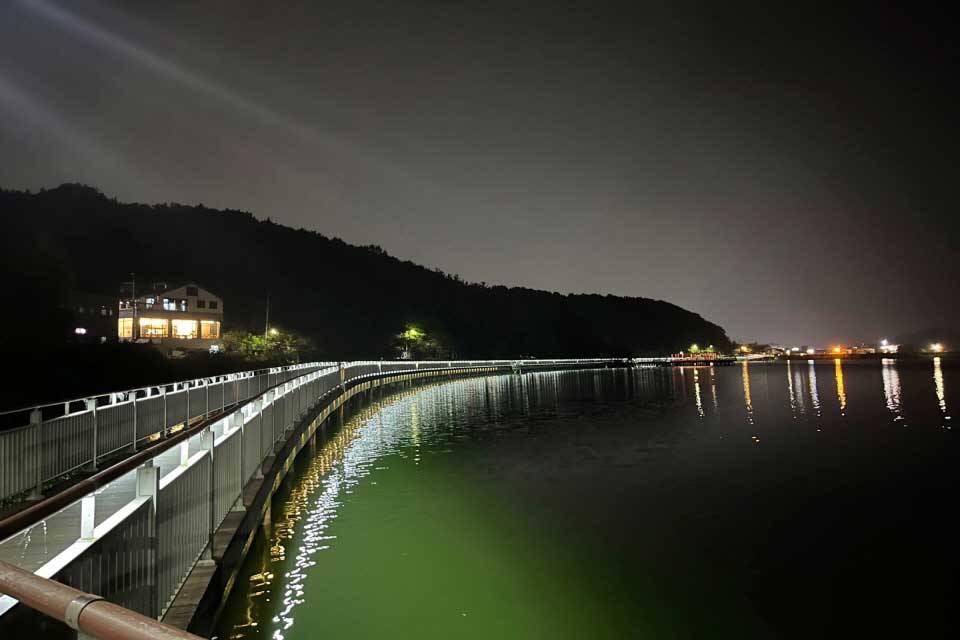 "A lake that mirrors the starry sky!"
Ajung Lake is not just a favorite jogging route for locals but a haven where one can safely indulge in its night beauty till late. Walking along the deck of Ajung Lake, the reflections shimmering on the water genuinely feel as if you're gazing up at stars.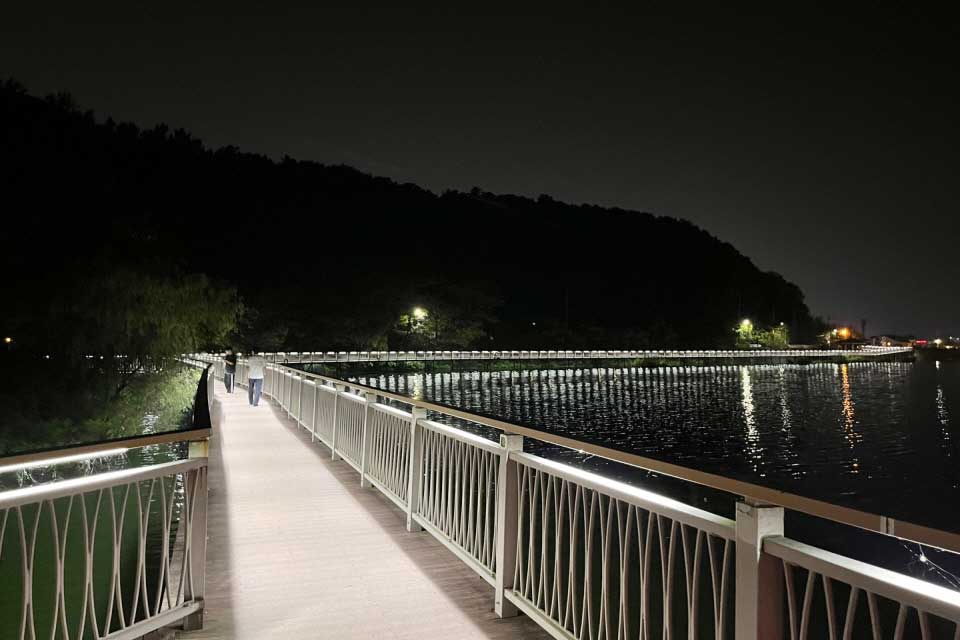 Why is Ajung Lake a hotspot for couples? 🥰 Not only for the picturesque night view but also because of the plethora of night-time eateries and cafes nestled by the lake.
Whether it's a gallery cafe, live music cafe, or a bakery cafe, there's something for every palate!
☕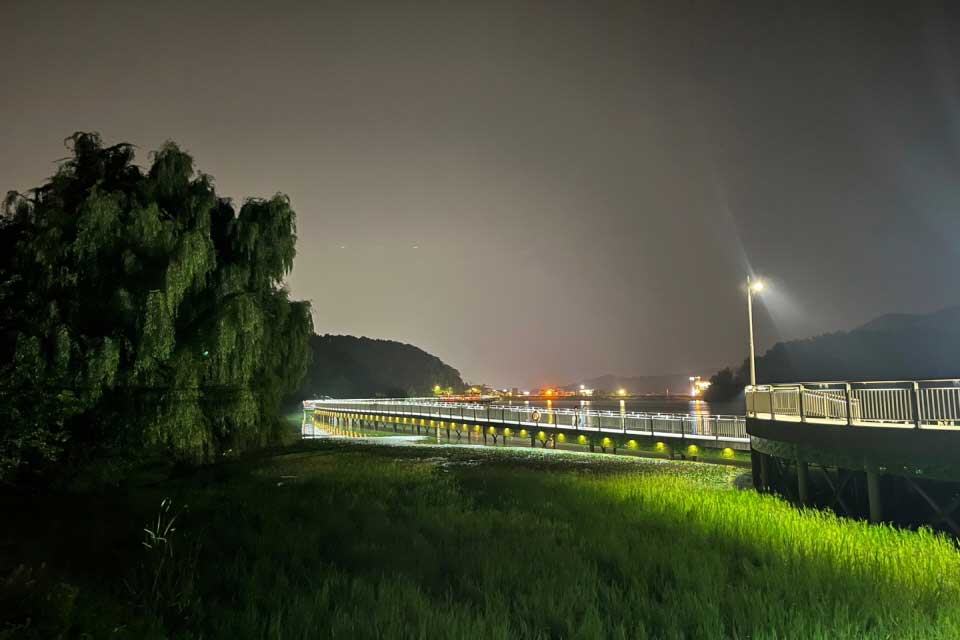 "Weekend Busking at the Ajung Lake Performance Stage!"
In the midst of Ajung Lake lies a quaint performance stage where weekend busking comes alive. Time it right, and you'll be in for a treat! There's an abundance to see and enjoy. Surrounding the lake, a park awaits for those looking to engage in recreational activities, and you'll also find public restrooms and other amenities for convenience.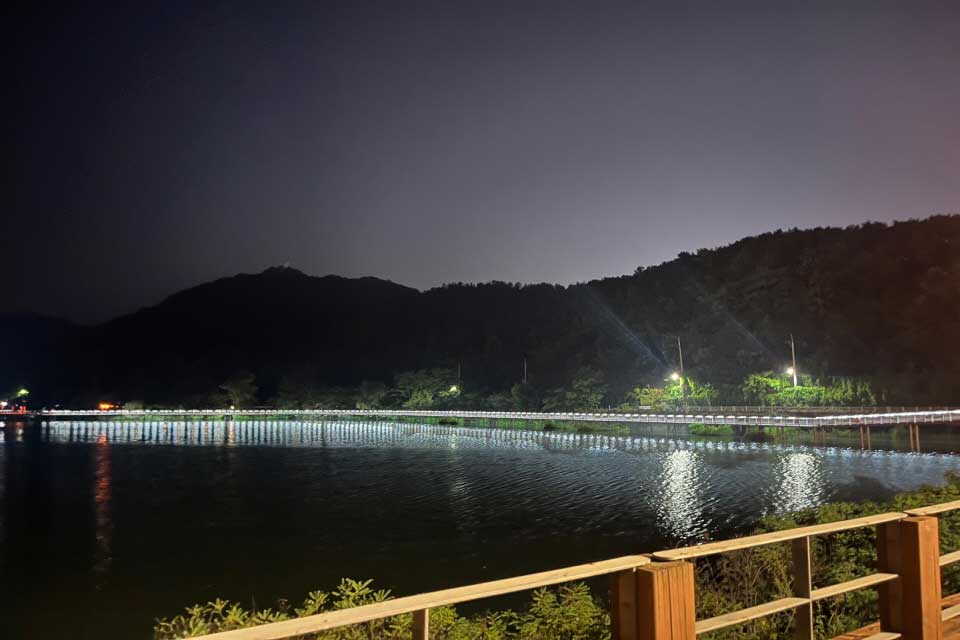 Here's the exciting bit!
The city of Jeonju is gearing up to amplify the tourist allure of Ajung Lake. Plans are underway to introduce a panoramic Jeonju tourist cable car, spanning approximately 3km, linking the Hanok Village, Girinbong, and Ajung Lake. Can't wait for this fantastic addition to elevate our experience!
Moreover, the core idea here is to not just focus on Jeonju Hanok Village but also develop Ajung Lake into a haven where tourists can enjoy accommodations, meals, and activities, ultimately stimulating the local economy. The evolving landscape of Ajung Lake in the future is truly something to look forward to!
✨
2. The Mesmerizing 'Deokjin Park' with the Stunning Yeonhwa Bridge
Location: 390, Kwon Sam-deok Road, Deokjin-gu, Jeonju, Jeollabuk-do.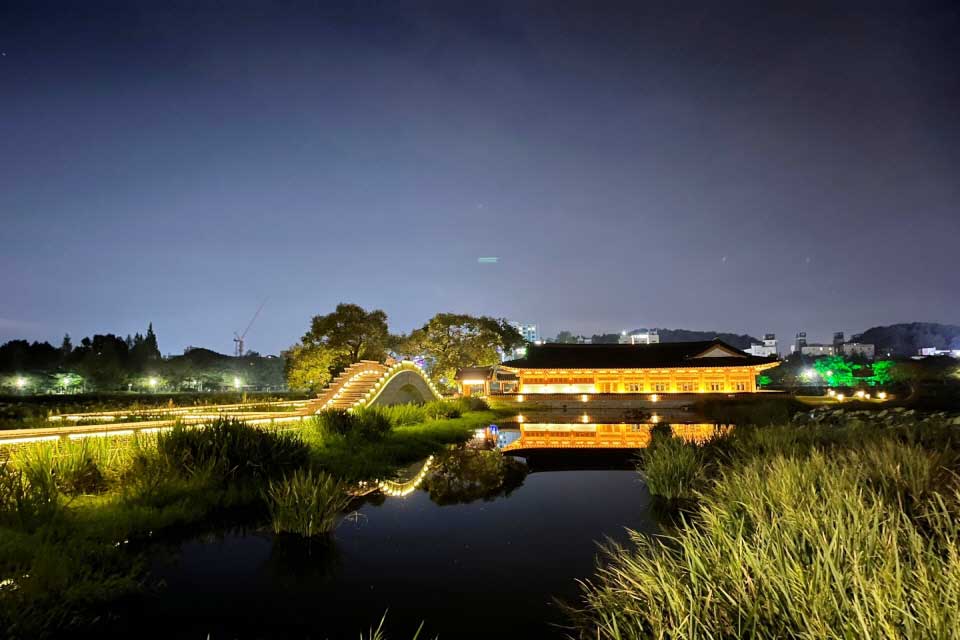 "Capture your lifetime shot amidst the lights of Yeonhwa Bridge!"
Ranked among the top 1001 domestic travel spots one MUST visit before they die, Deokjin Park holds a special place in every Jeonju citizen's heart. It's not just a park; it's a repository of memories woven through the fabric of time. In summer, the lotus-filled pond becomes a spectacular sight, with tourists busily capturing the scene on their smartphones.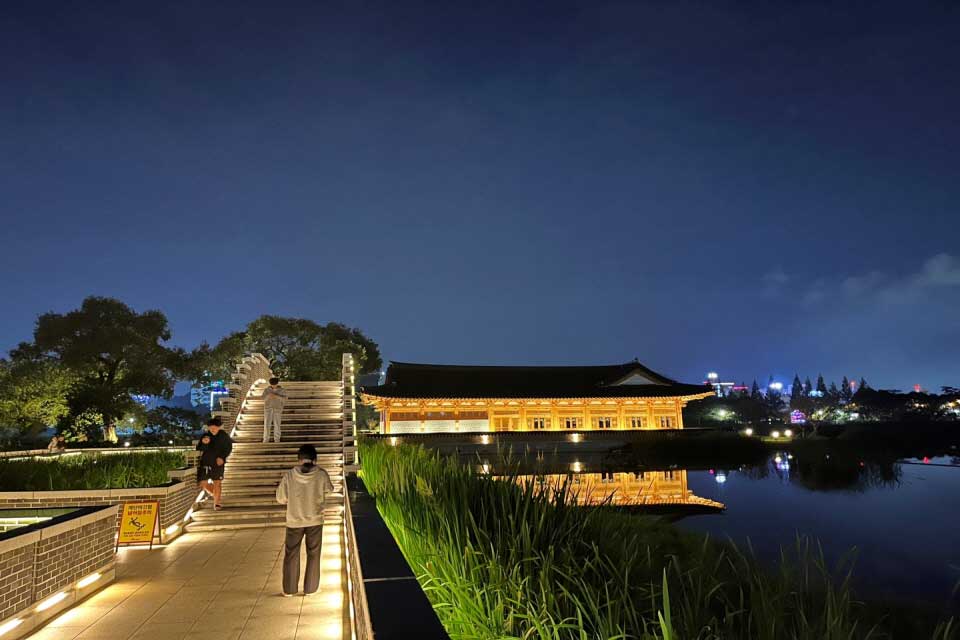 Though its daytime beauty is undeniable, the illumination along the bridge, especially after the establishment of the Yeonhwajeong Library, accentuates its nighttime charm.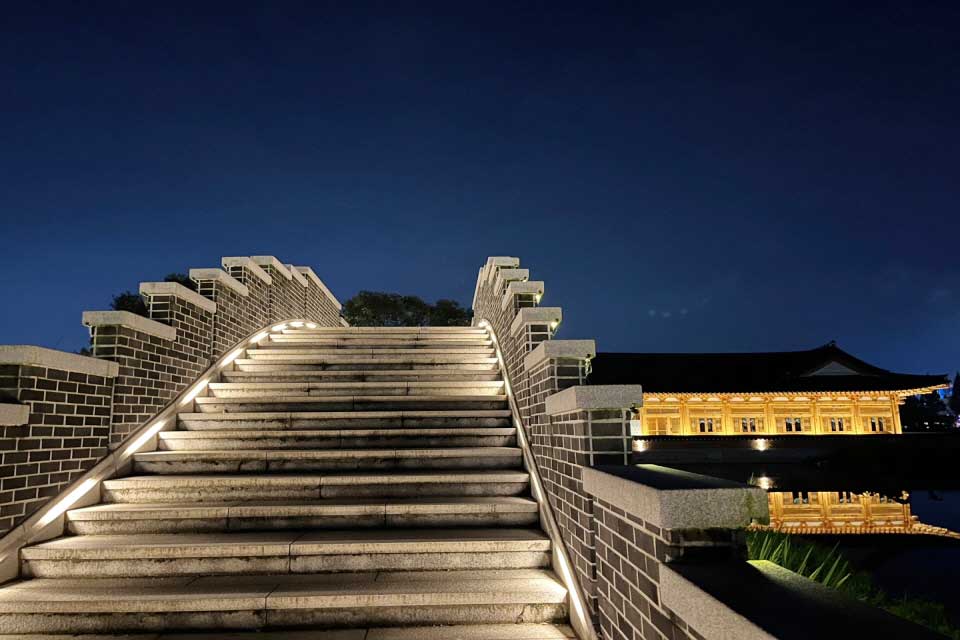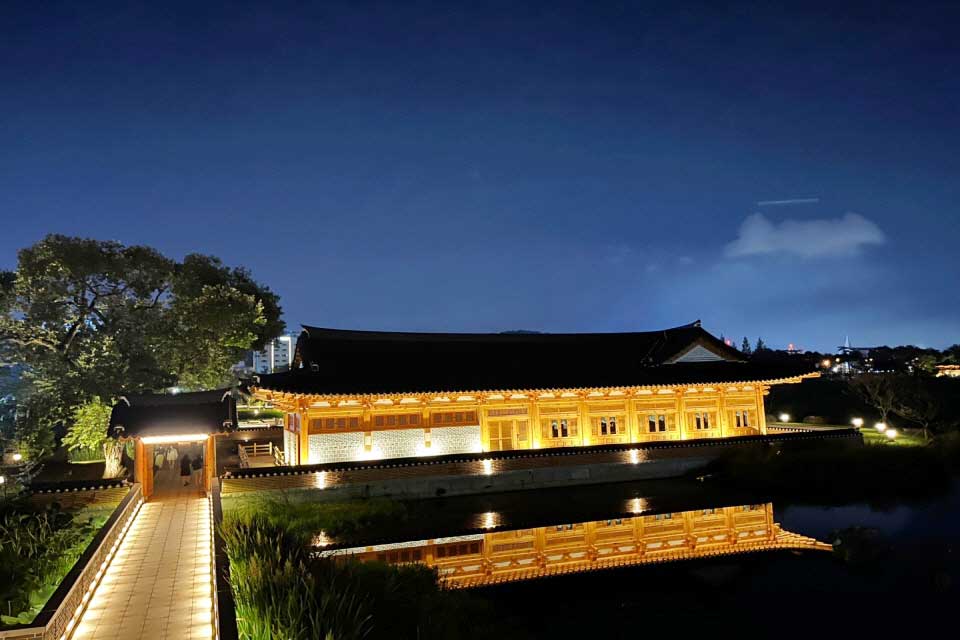 My top recommendation for the perfect Deokjin Park photo-op? It has to be the bridge steps alongside the Yeonhwajeong Library. There are moments when you might find a queue just to capture this magic!
Wandering along the lakeside, the park offers diverse breathtaking sceneries depending on where you stand. Each perspective tells a different story.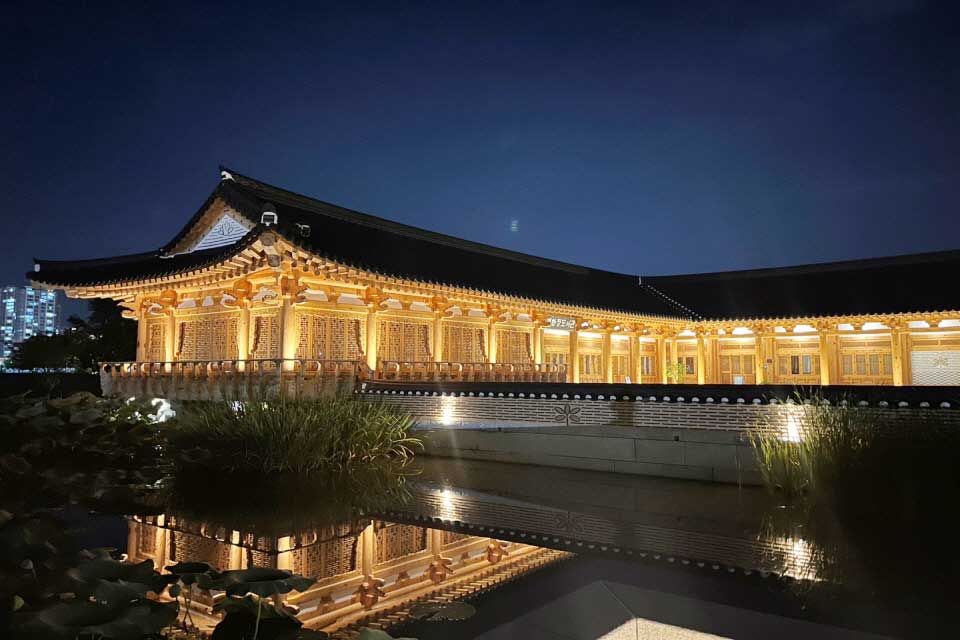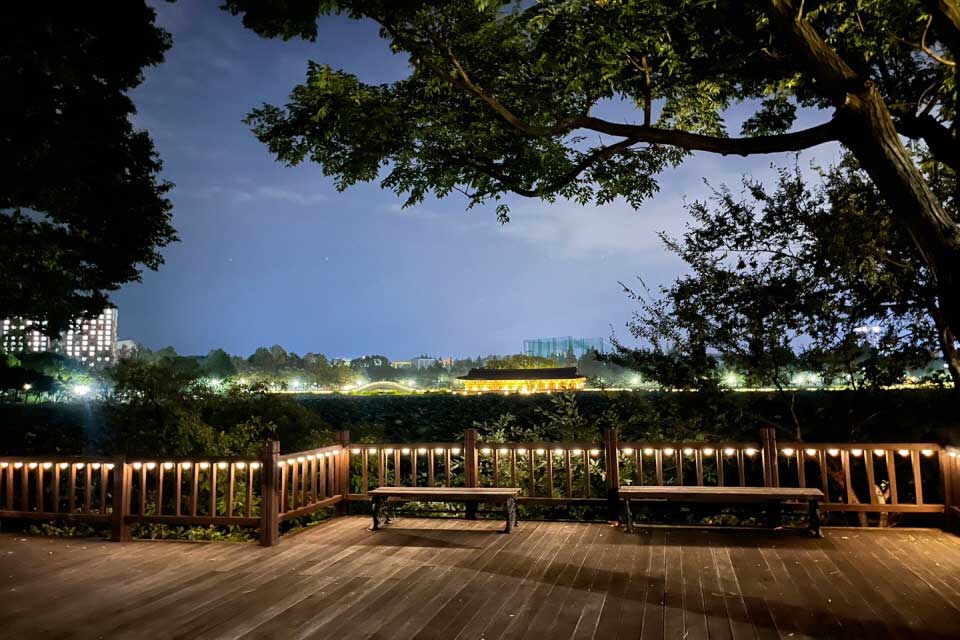 Big news, folks!


Jeonju city is pulling out all the stops, planning to invest about 55 billion KRW by 2028 to enhance the lake's quality and transform Deokjin Park into a leading tourist hotspot.
Envisage a park where the distinct culture and tourism attractions of Jeonju meld seamlessly, urging visitors to linger and immerse.
Get ready for some dazzling additions! Starting from the 'Square of Light' at the main entrance, which reproduces the night sky of the Joseon era, to the 'Mystical Universe' on the surface of Deokjin Lake, the 'Night of Wishes' at Yeonhwajeong Library, and the constellation folklore depicted at 'Our Star Story Spring' at the Bukjin Waterfall, the upcoming attractions promise a spectacle!
✨
In conclusion, pictures hardly do justice to the surreal beauty of Deokjin Park's nightscapes. This holiday, I can't recommend enough a visit to this gem in Jeonju. Dive in and witness the magic first-hand!
3. The Landmark of Hanok Village, 'Cheongyeonru'
Location: 940-2, Dongseohak-dong, Wansan-gu, Jeonju, Jeollabuk-do.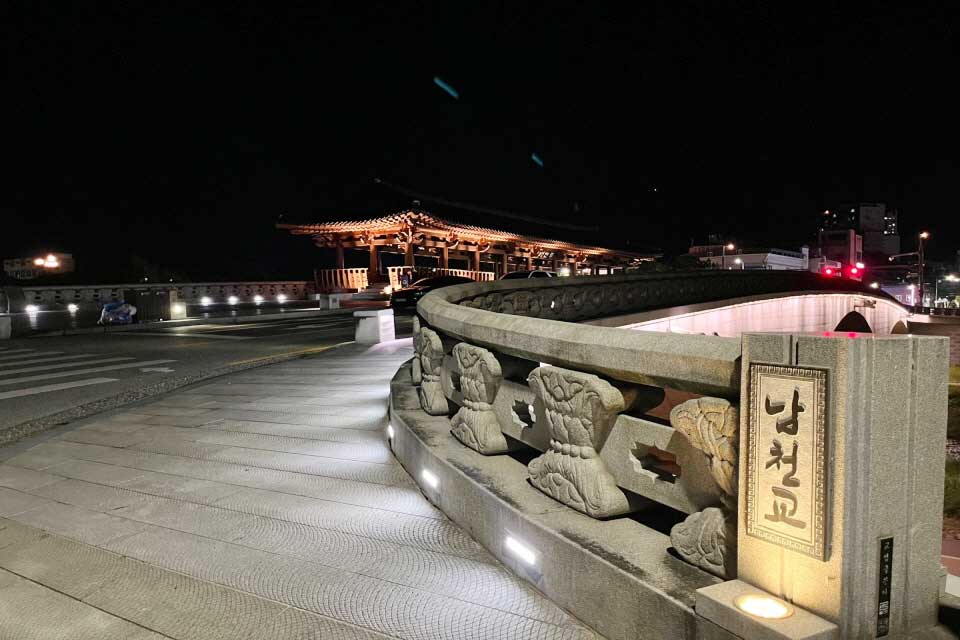 "The gateway to Jeonju Hanok Village's night views – Namcheon Bridge and Cheongyeonru!" ✨
Namcheon Bridge, the connector between Jeonju Hanok Village and Seohak-dong, boasts the expansive Cheongyeonru that never fails to steal onlookers' hearts. For many visiting Jeonju, capturing a moment at Cheongyeonru is almost a rite of passage!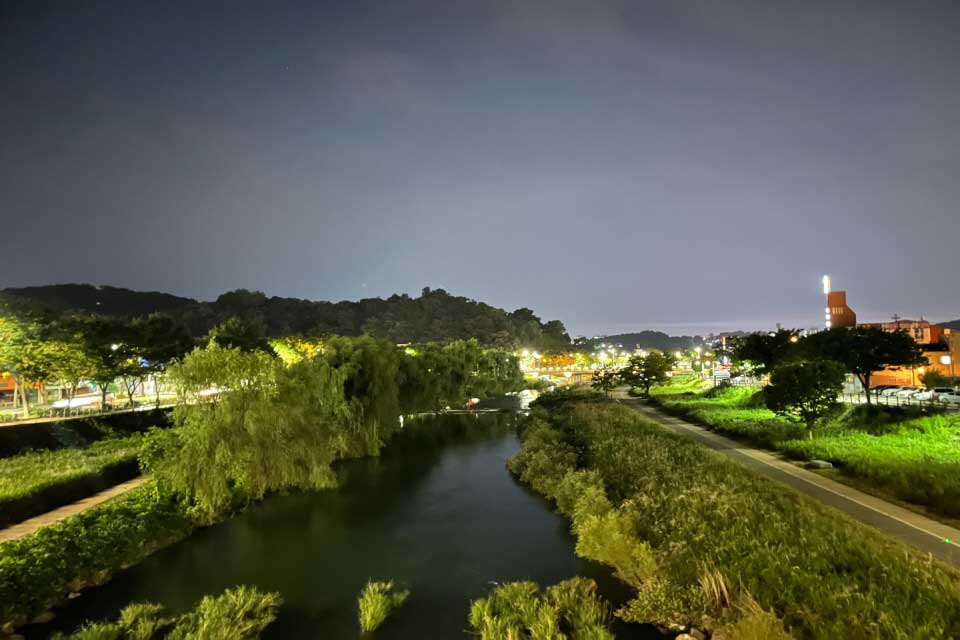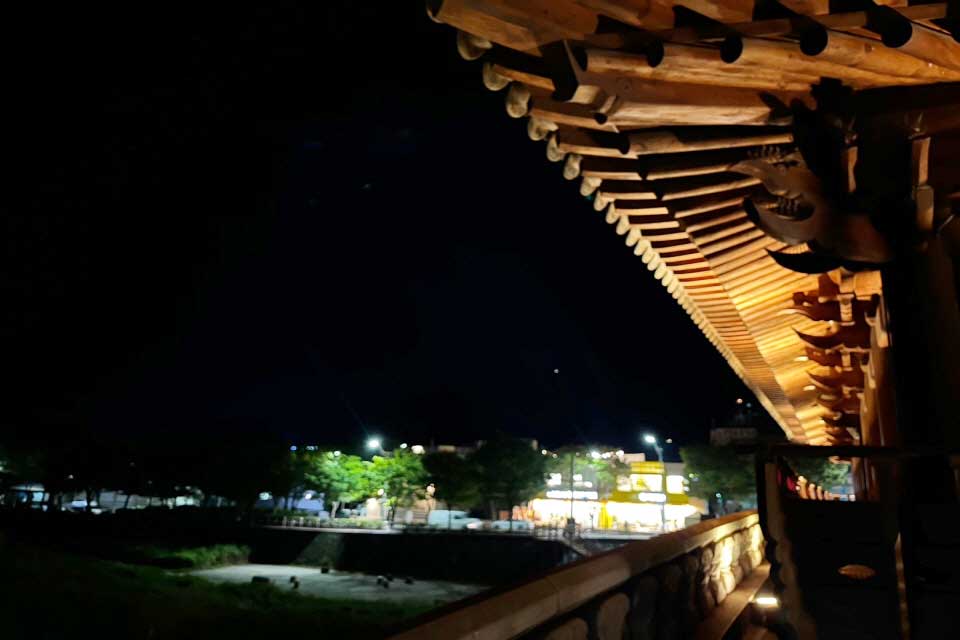 If you're hunting for the perfect night view, Cheongyeonru perched atop Jeonju Stream offers an ambiance like no other, caressed by the cool autumn breeze.
On one side of the stream, traditional Hanok houses stand tall, and on the opposite side, a bustling road captures the essence of urban life. This juxtaposition not only offers a unique blend of sensations but also showcases the multifaceted charm of Jeonju by night.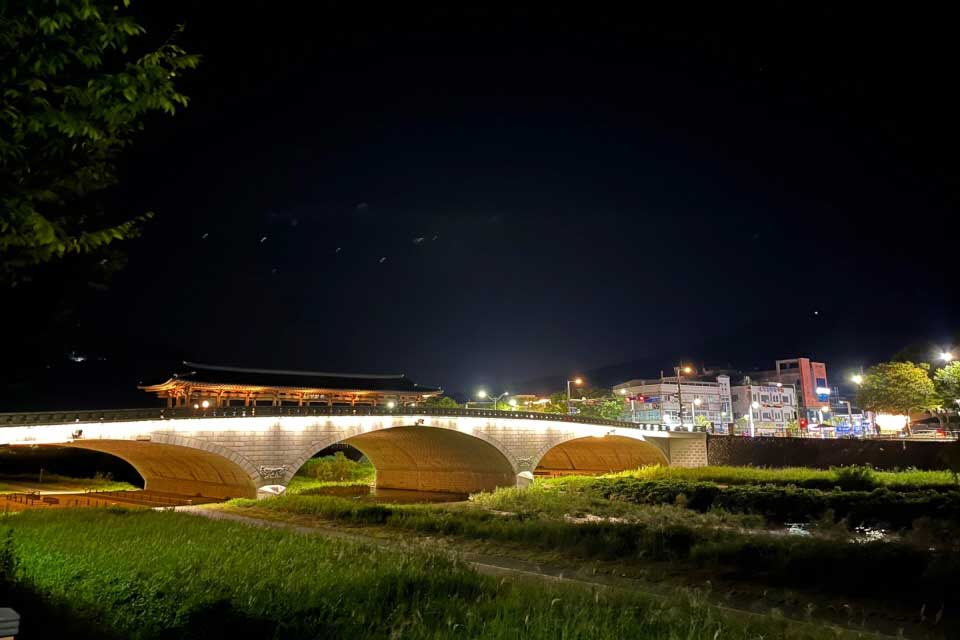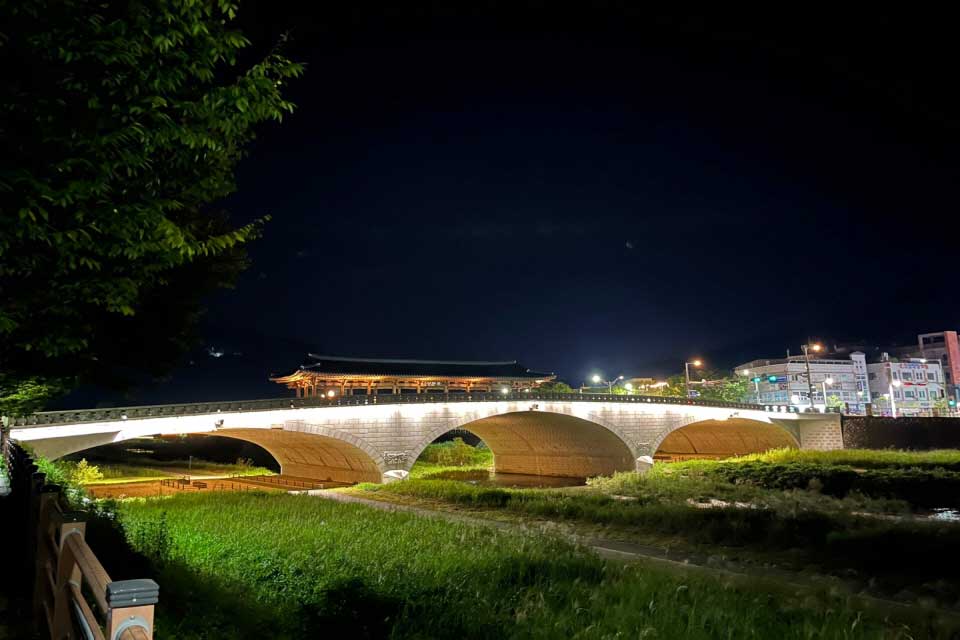 Cheongyeonru isn't just a sight to behold; it's an event hub too! It serves as a venue for the annual Jazz Festival in Jeonju. Imagine sitting in Cheongyeonru, enjoying a live performance with the backdrop of Jeonju's shimmering night – it's an immersive experience where time seems to stand still.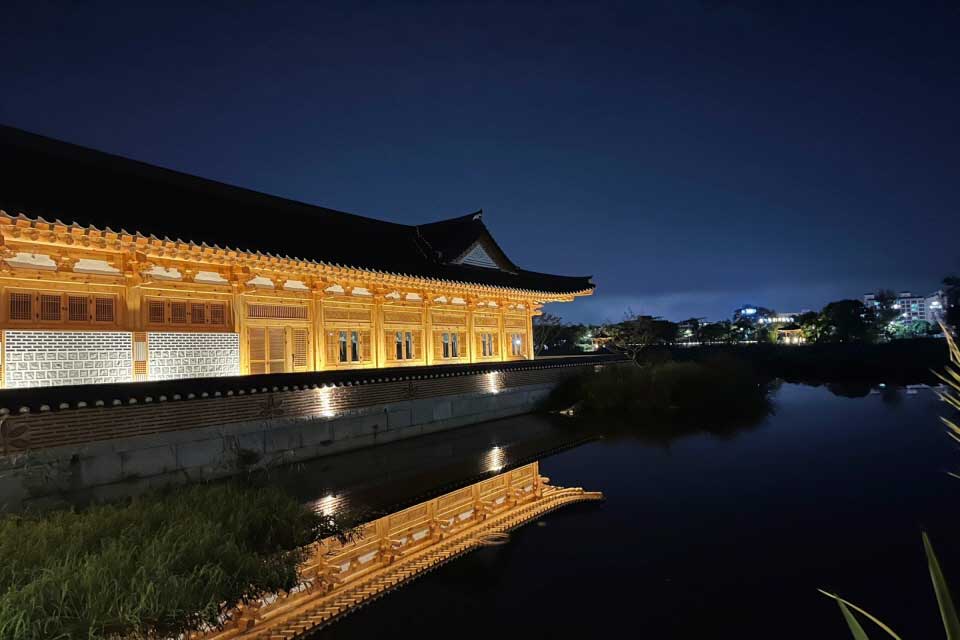 So, there you have it! My top 3 spots in Jeonju to indulge in those mesmerizing night views.
While these are my personal favorites, Jeonju is a treasure trove of nocturnal beauty. So, during your visit, venture out and discover your own hidden gems in the tapestry of this vibrant city's nightscape!


Ajung Lake
Ua-dong 1(il)-ga, Deokjin-gu, Jeonju-si, Jeollabuk-do

Deokjin Park
390 Gwonsamdeuk-ro, Deokjin-dong 1(il)-ga, Deokjin-gu, Jeonju-si, Jeollabuk-do

Cheongyeollu
940-2 Dongseohak-dong, Wansan-gu, Jeonju-si, Jeollabuk-do
The post "Discover Jeonju's Enchanted Nights: 3 Must-Visit Spots this Chuseok Holiday! (Deokjin Park, Ajung Lake, Jeonju Hanok Village near Namcheon Bridge)" ✨🌙 appeared first on Jeonju City Blog.