The Festival of Korean Intangible Cultural Heritage 2021 was held for three days, from the October 8th to the 10th. The festival is held to promote the traditional Korean culture, in particular, the intangible cultural heritage such as performances and craftspersonships. The National Intangible Cultural Heritage Center in Jeonju hosted most of the festival programs.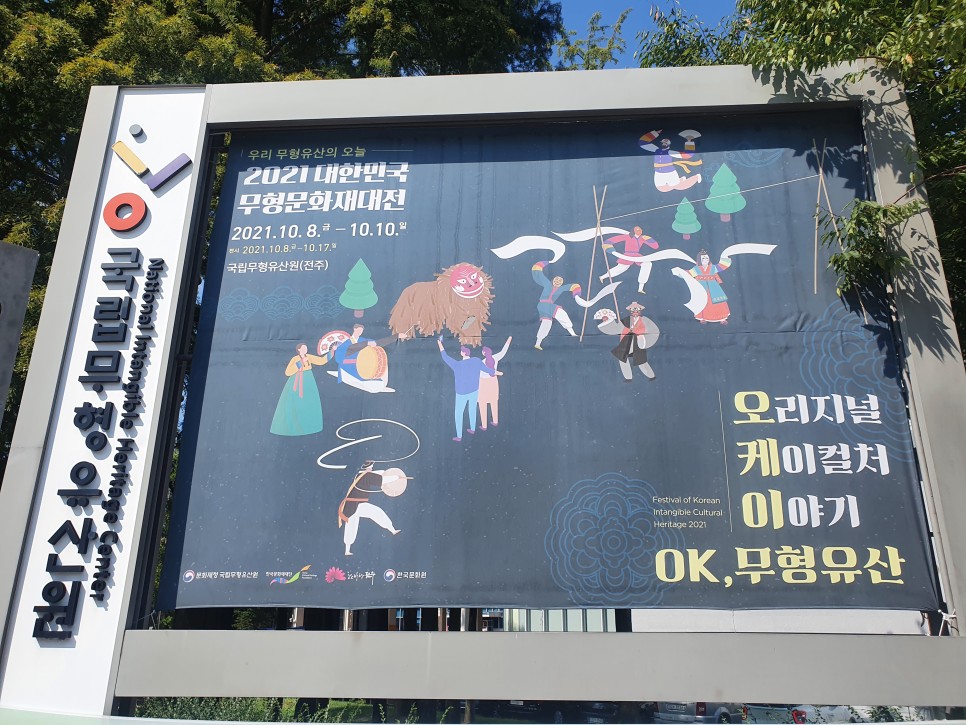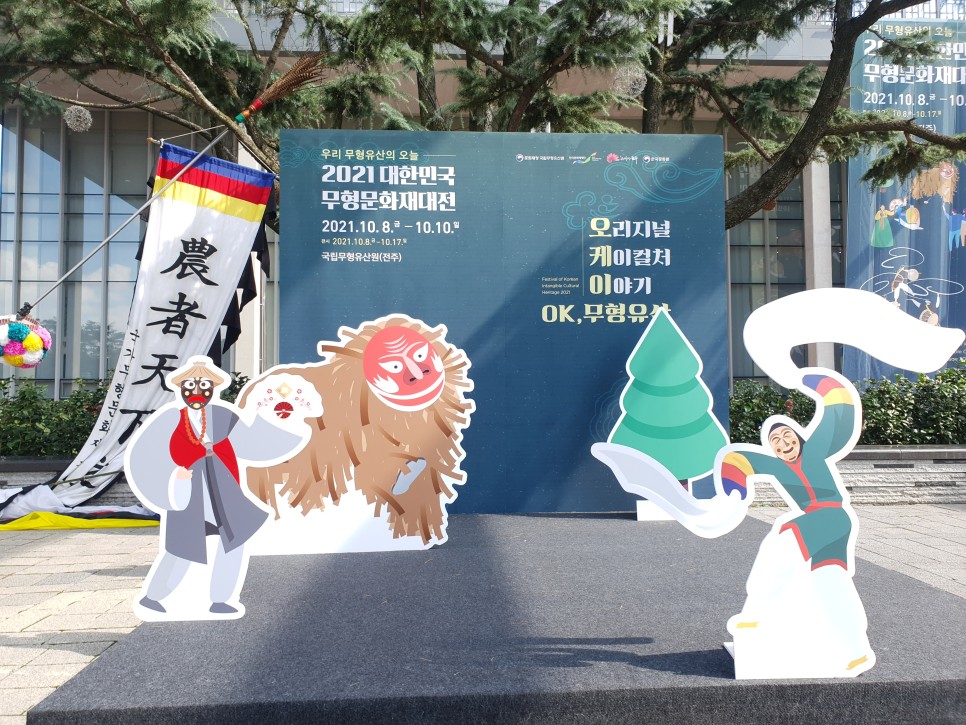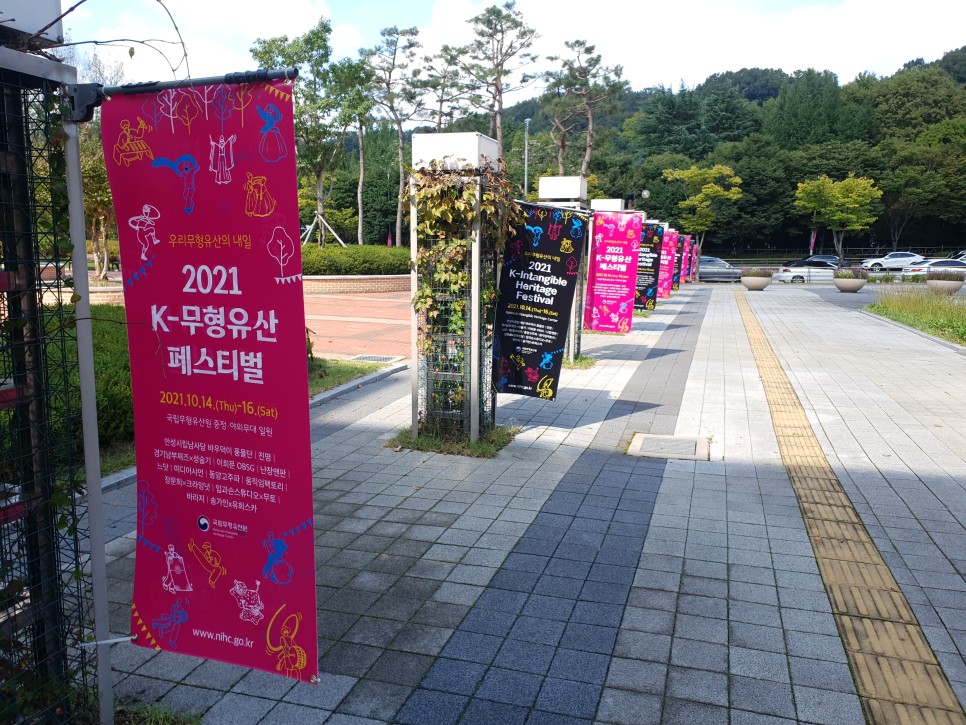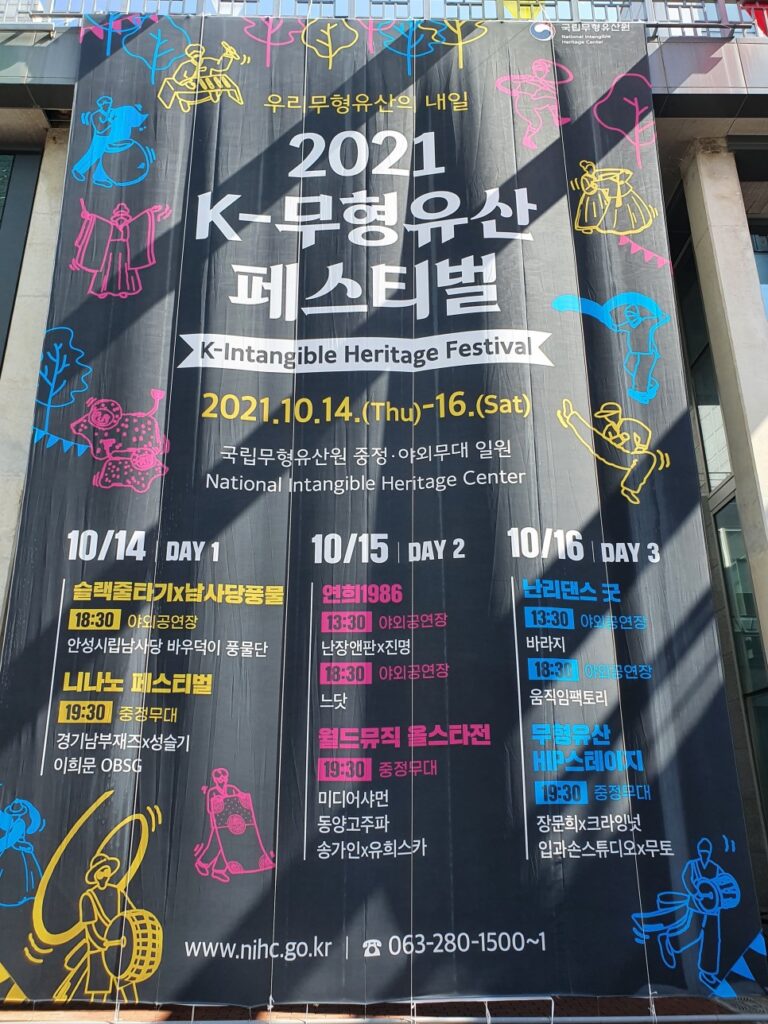 I arrived at the National Intangible Cultural Heritage Center. The premise was already quite crowded. Since the center is within the walking distance from Jeonju Hanok Village, there were many tourists too.
[homepage: https://mhdj2021.modoo.at/?link=532yutle]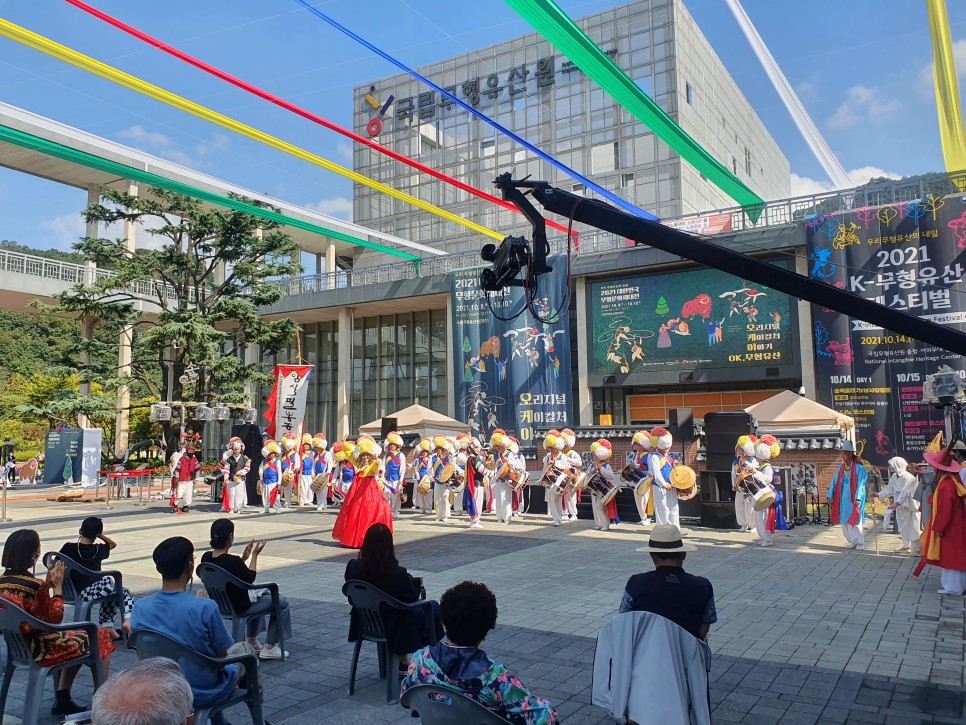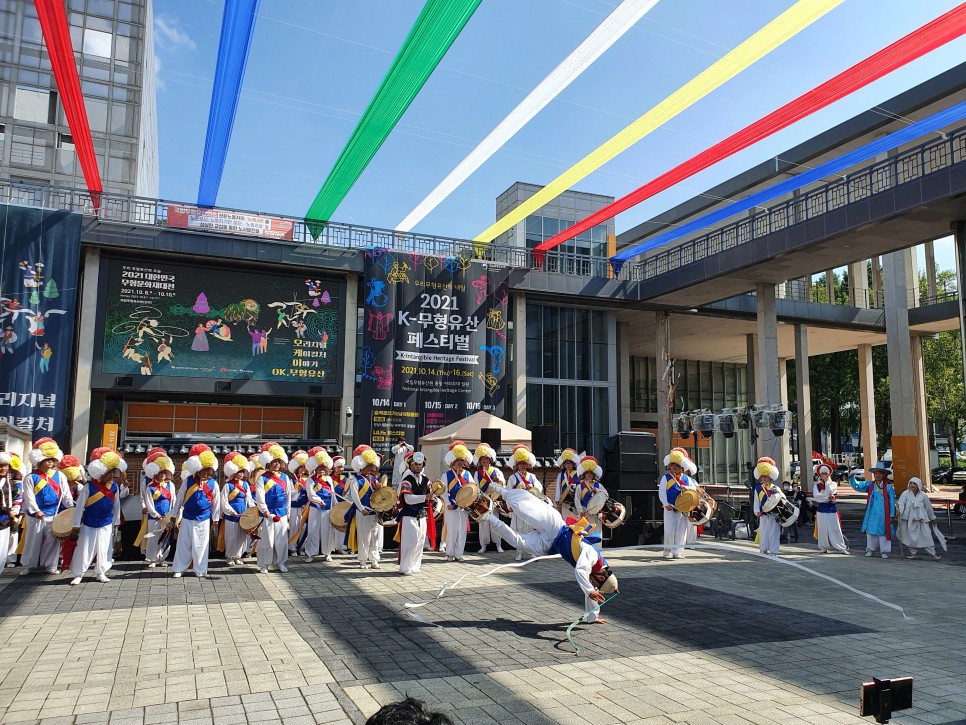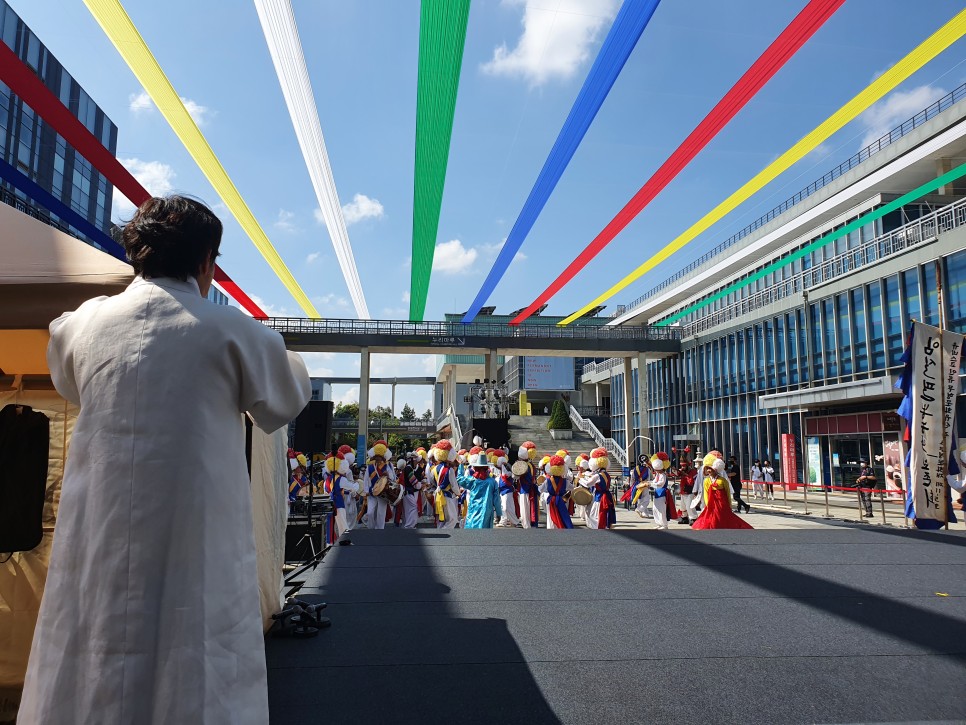 This year's festival is over, but if you follow the link to the festival's English homepage (https://mhdj2021.modoo.at/?link=532yutle), you can still find out about the exciting festival programs. When I visited the festival, an outdoor performance based on shamanic rites and traditional folk music was underway.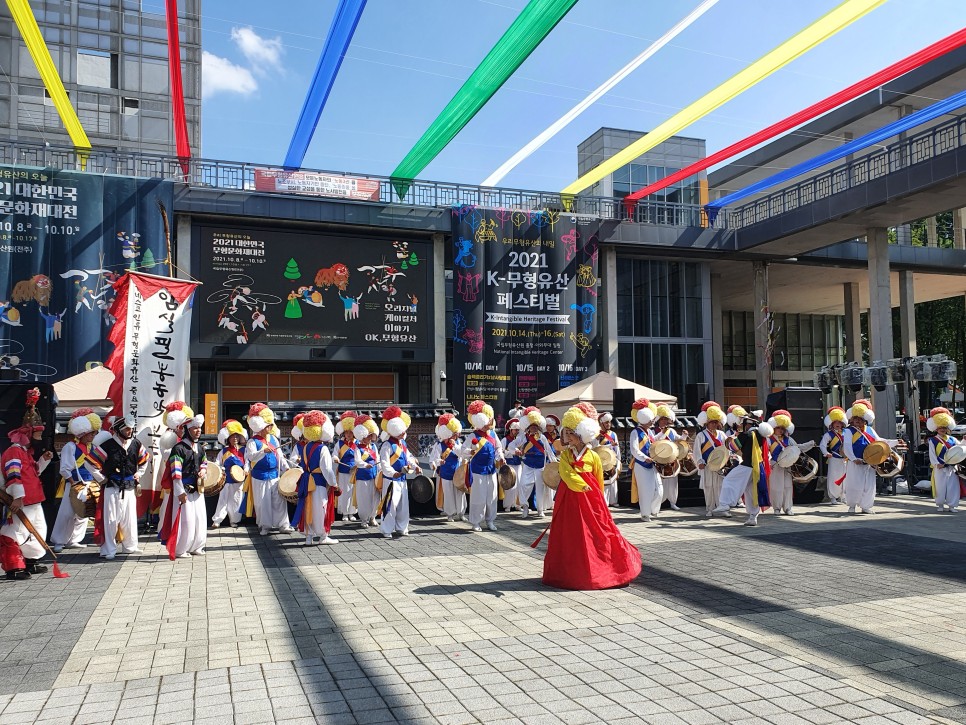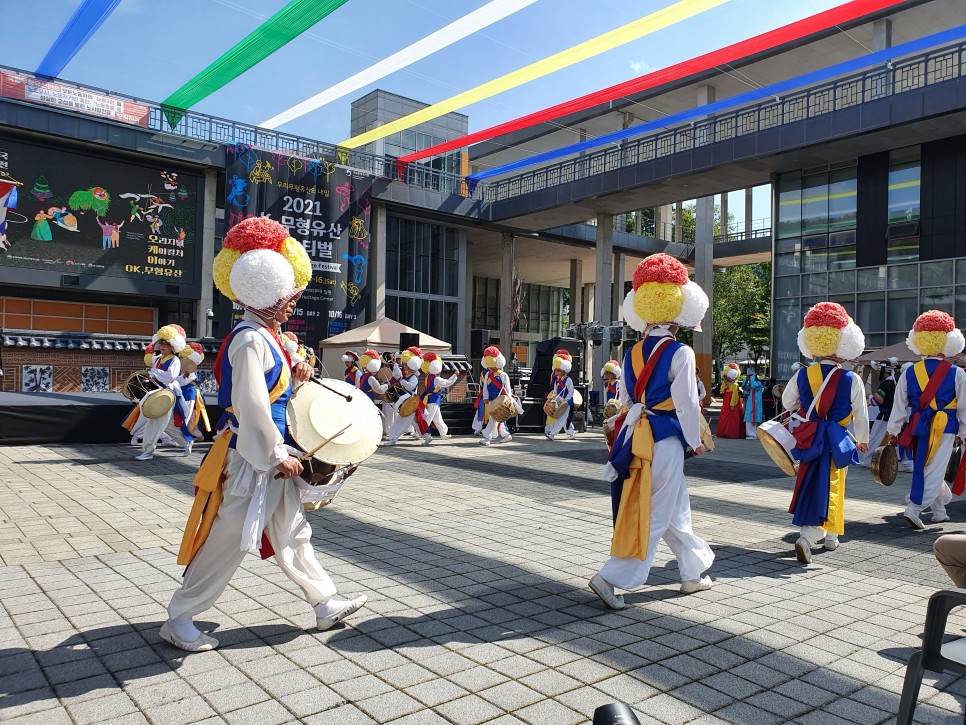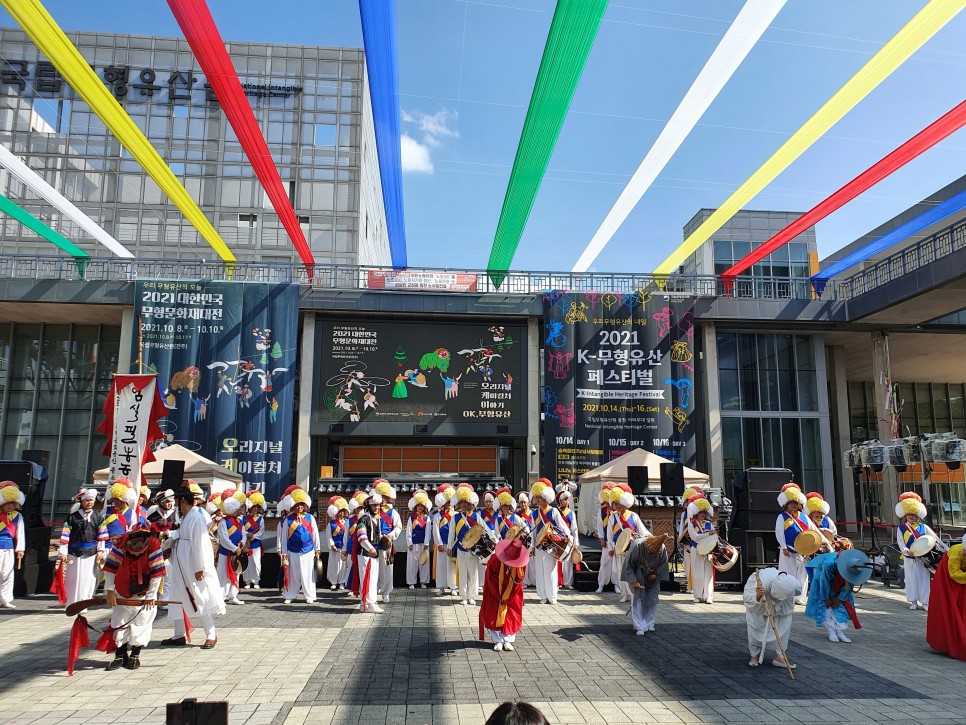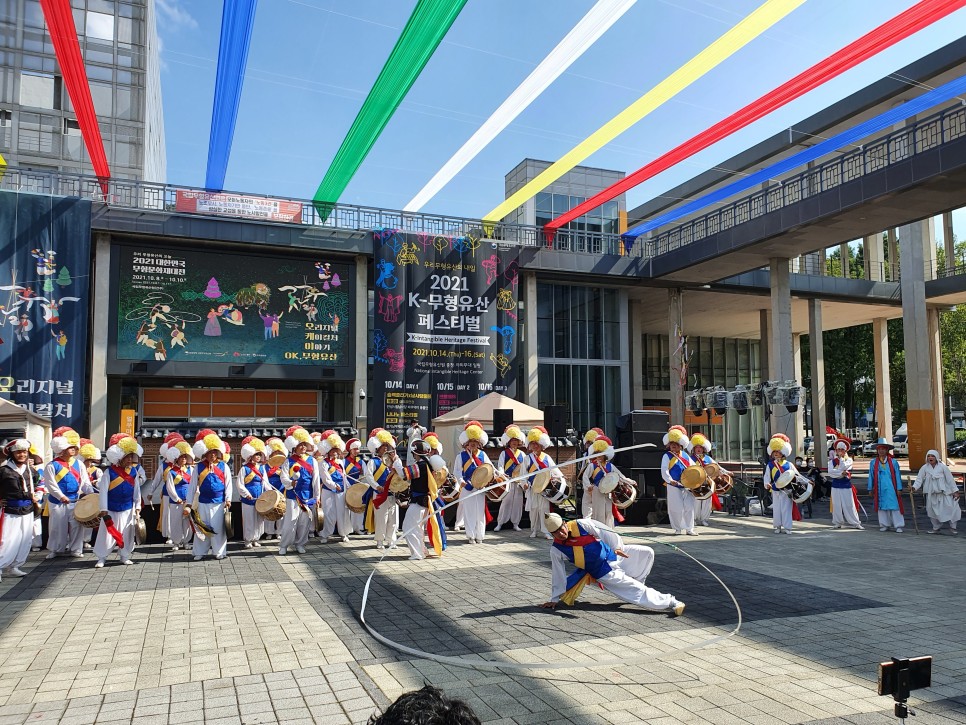 I almost lost track of time in the exciting rhythm of the music. The outdoor performance was designed for emotional healing through 'nongak', a popular form of traditional farmers' music that mixes percussion, parades, dance, theater and acrobatics.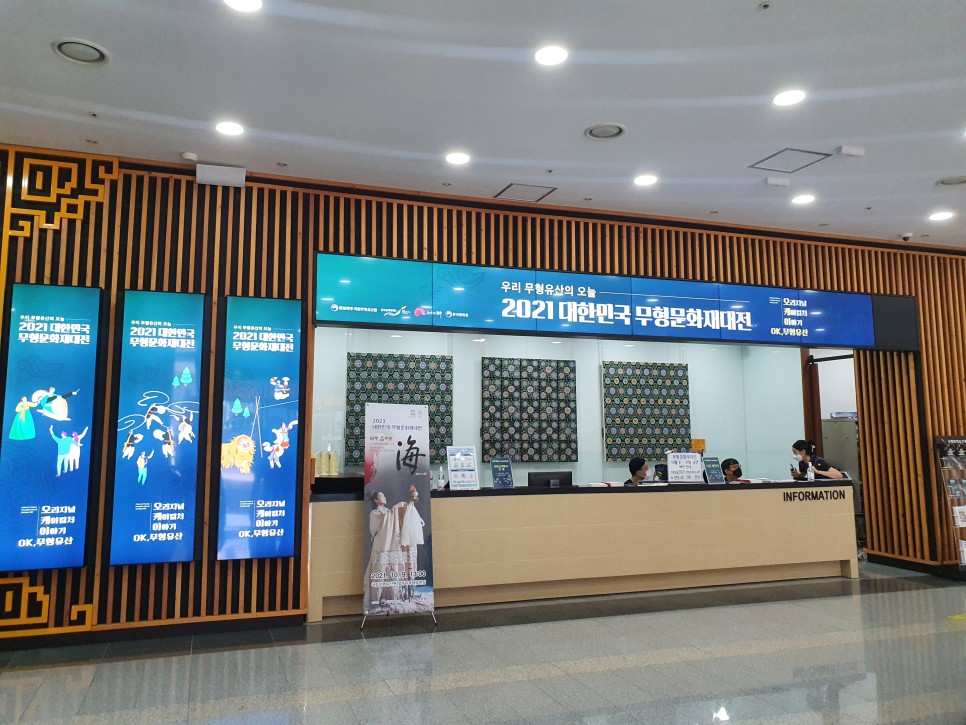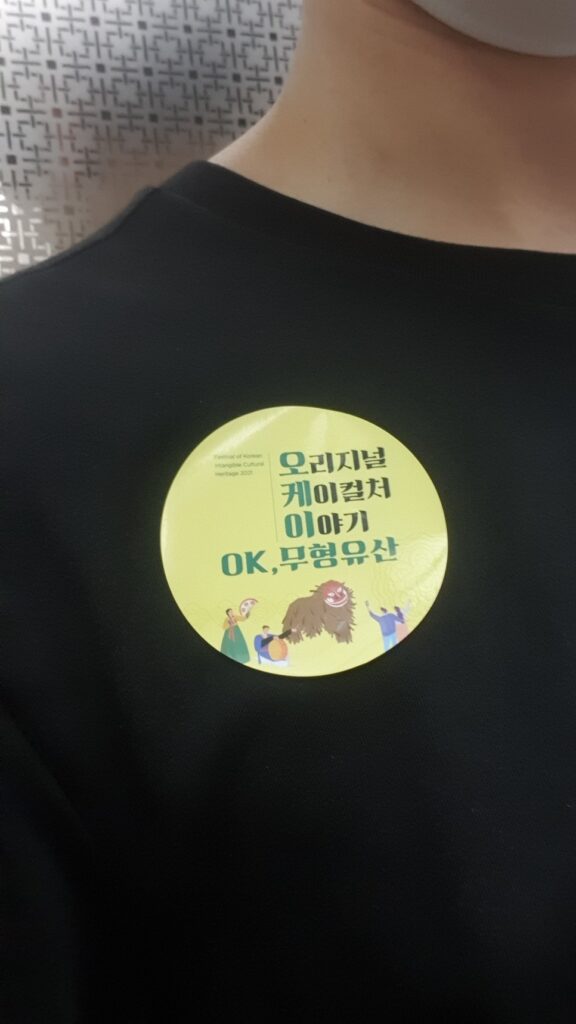 I headed to the performance hall. It wasn't difficult to find the schedule for the festival's various programs. I made the reservation to attend one of the programs beforehand, but it was also possible to buy the ticket on site. This cute sticker on my t-shirt is the entrance ticket.
I attended 'Jeju Jamsugut' performance at the performance hall. The performance combined the shamanic rite of 'Haenyeo' (the female divers in the Jeju Island who harvest various marine products for living) and the modern Korean choreography. The one-hour performance was very interesting. I was also surprised to see many young people in their 20s or 30s in the audiences.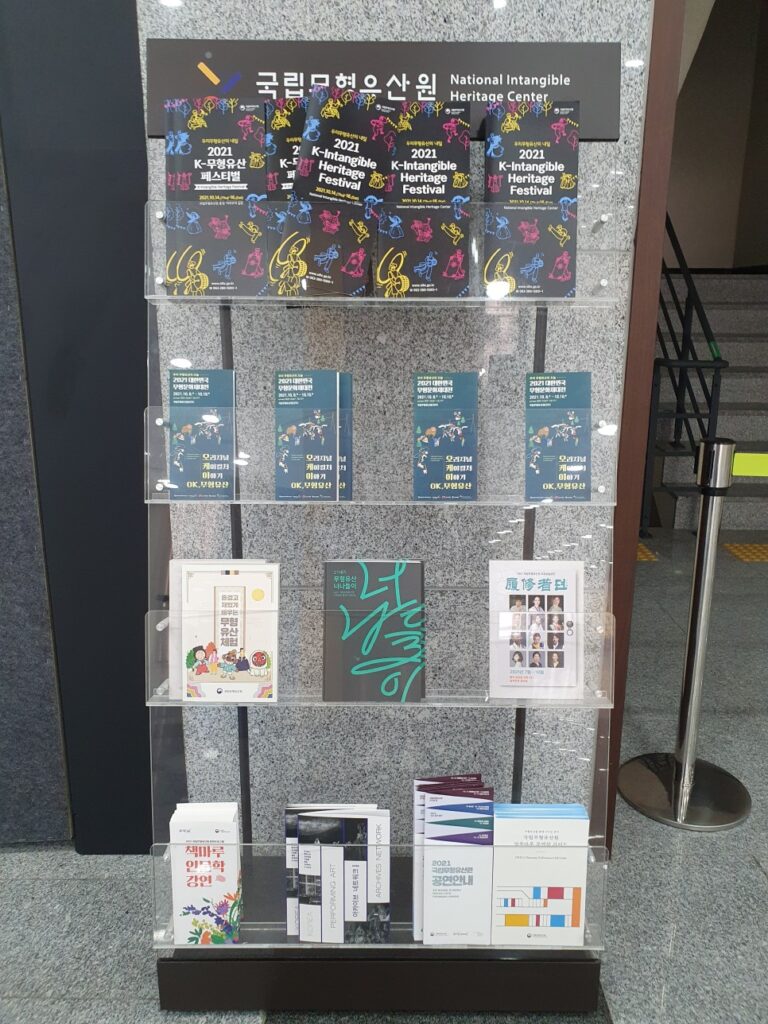 The pamphlets were very informative and people in the information desk were friendly too.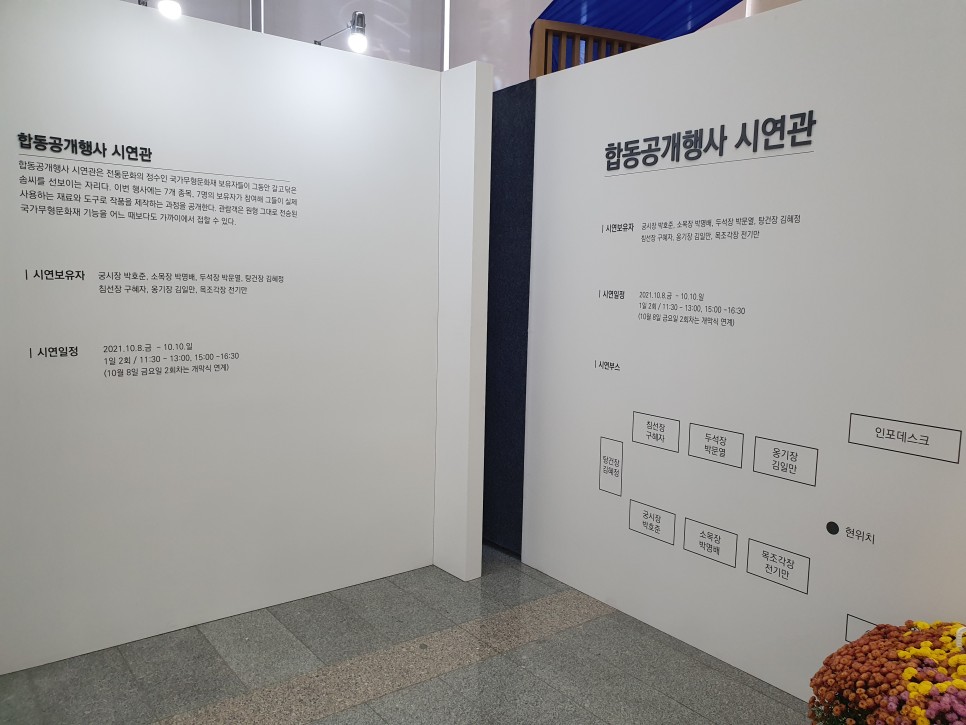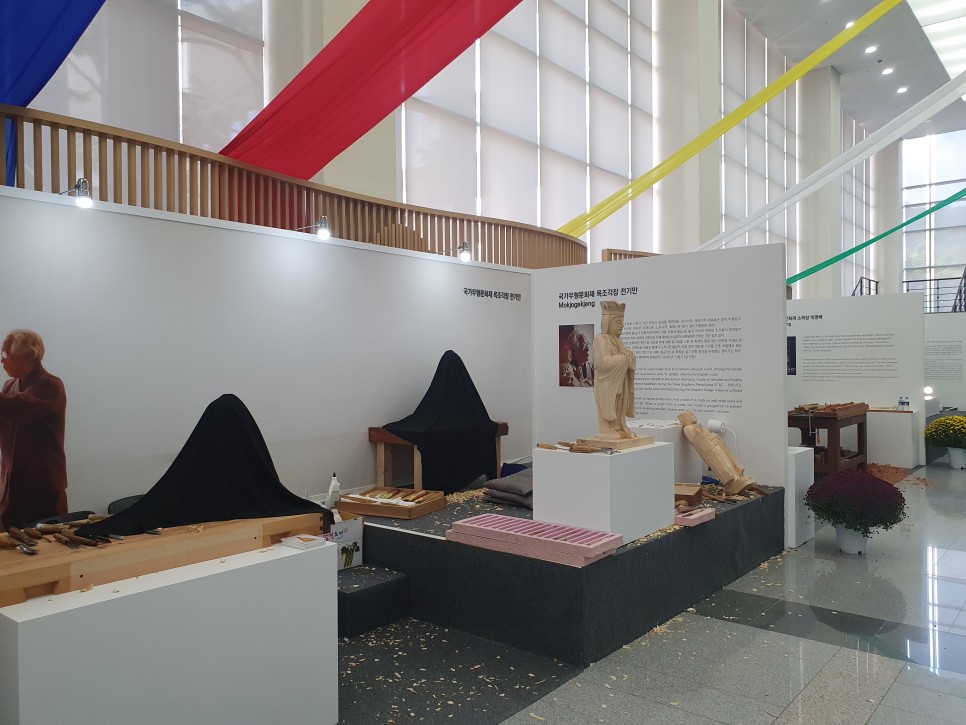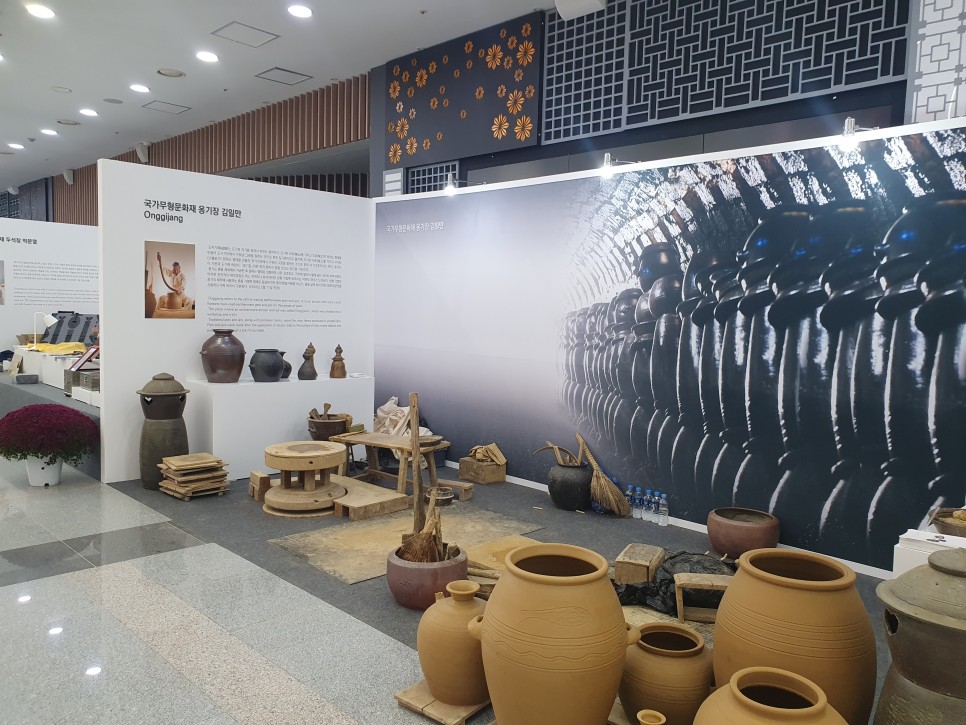 Another popular program was the demonstration of craftspersonship by seven different nationally recognised conveyers/masters of intangible cultural heritage. They demonstrated their works using their own tools, materials, and procedures.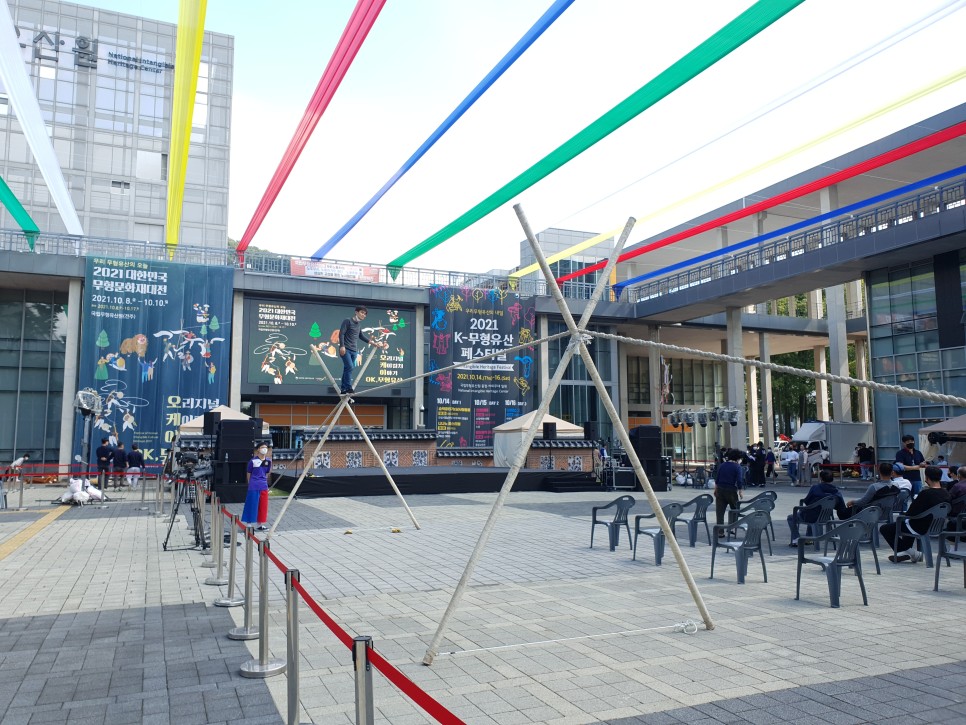 Other performances continued at the courtyard. There was the performance combinding traditional folk music and tightrope actions from the Gangwon Province.
Even though the festival is over, the National Intangible Cultural Heritage Center holds various performances throughout the year. The center is very close to Jeonju Hanok Village. If you're visiting the village, I recommend walking over to the center and experiencing some exciting traditional music, dance, play, exhibition, and craftspersonship.
National Intangible Cultural Heritage Center
Address: Seohakro 95, Wansangu, Jeonju
Contact: 063-280-1400
The post Festival of Korean Intangible Cultural Heritage 2021 in Jeonju appeared first on Jeonju City Blog.