Seonbi is the label given to the Confucian scholars of the Goryo Dynasty and Joseon Dynasty who, instead of aspiring wealth, practiced righteousness and principles. As the city known for traditional Korean culture, Jeonju also represents the spirit of seonbi.
​There's a trail named Jeonju Seonbi-gil that cuts across Jeonju Hanok Village. Depending on your walking speed, the trail takes an hour or two.
Hanok Village Seonbi Culture Center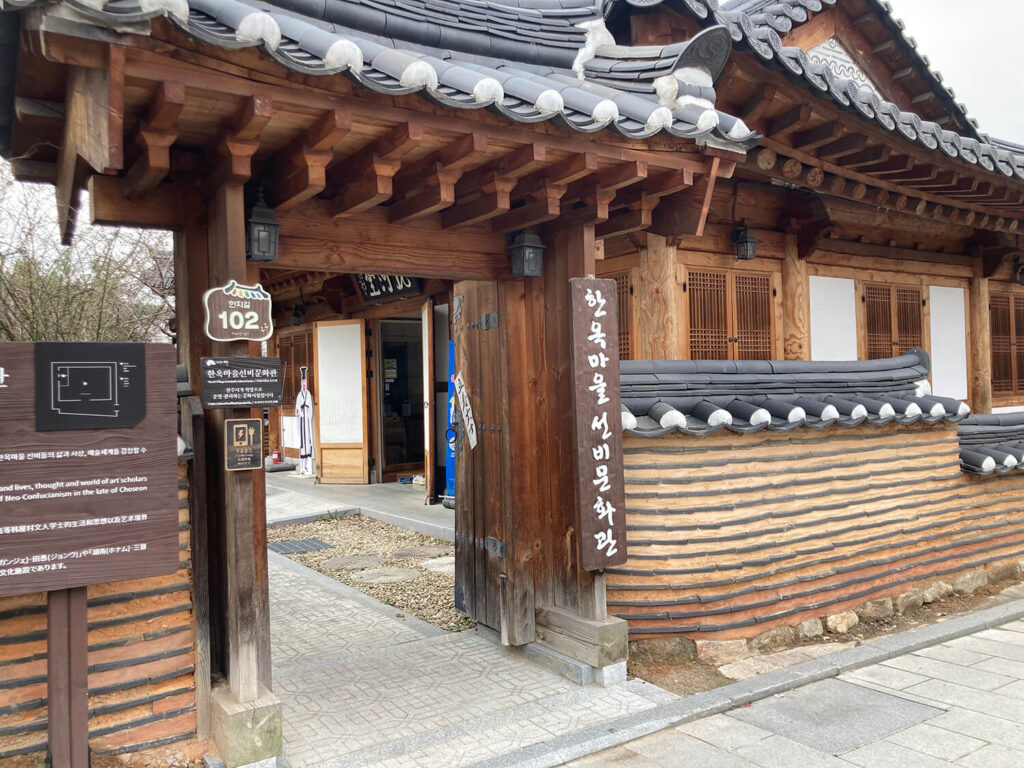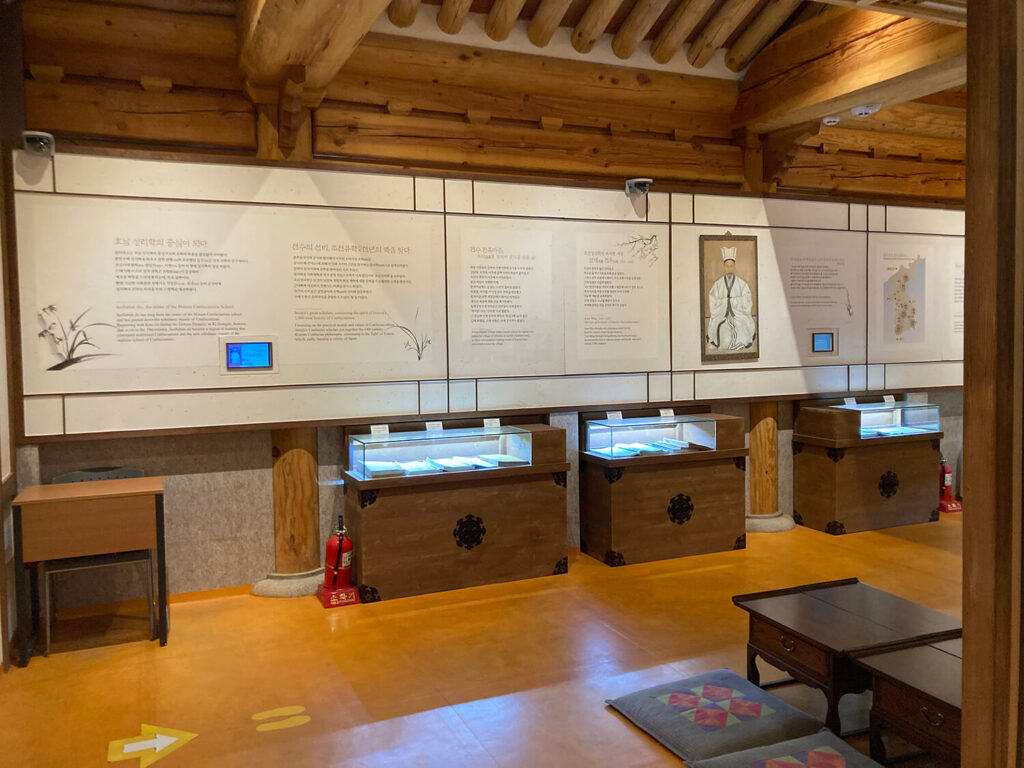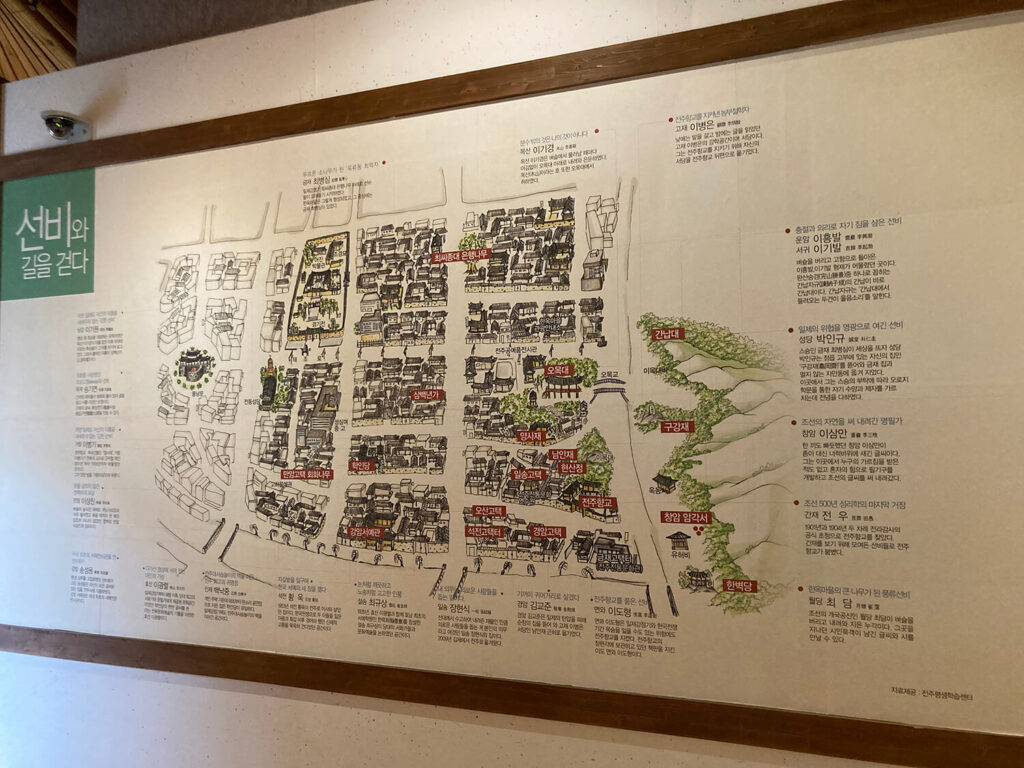 Seonbi Culture Center promotes the lives, ideas, and arts of the local seonbis. It's not a big space, but the visitors can feel the seonbi culture that spans for centuries. The map of Jeonju Hanok Village here the suggests an interesting seonbi-culture themed way of exploring the village.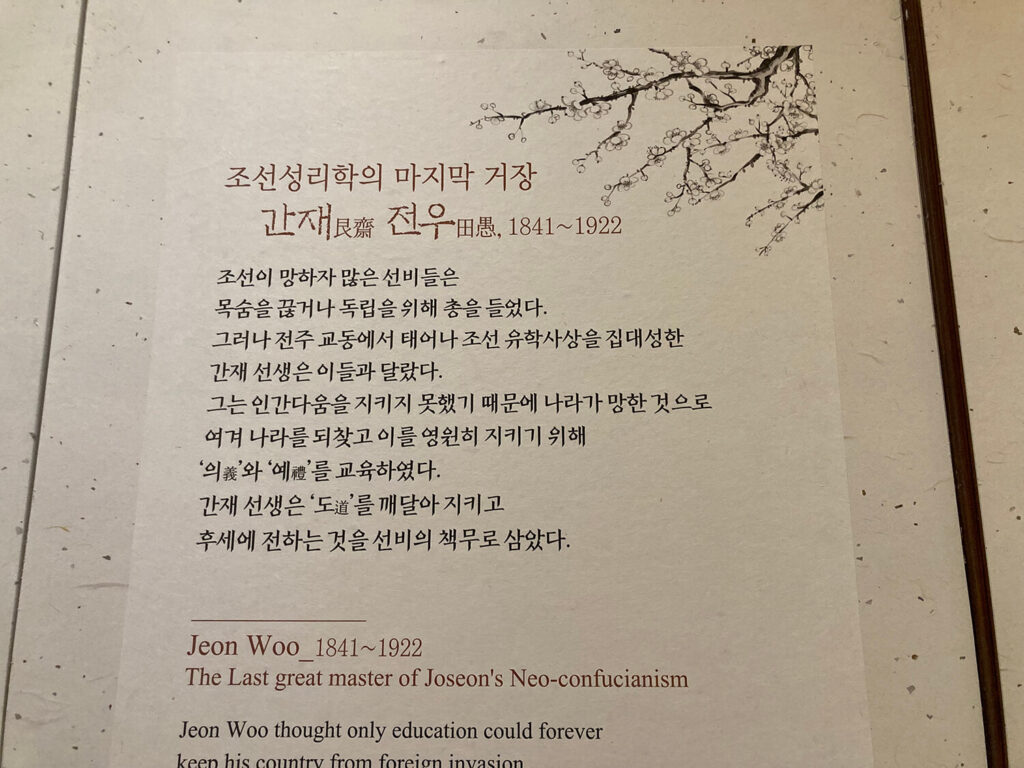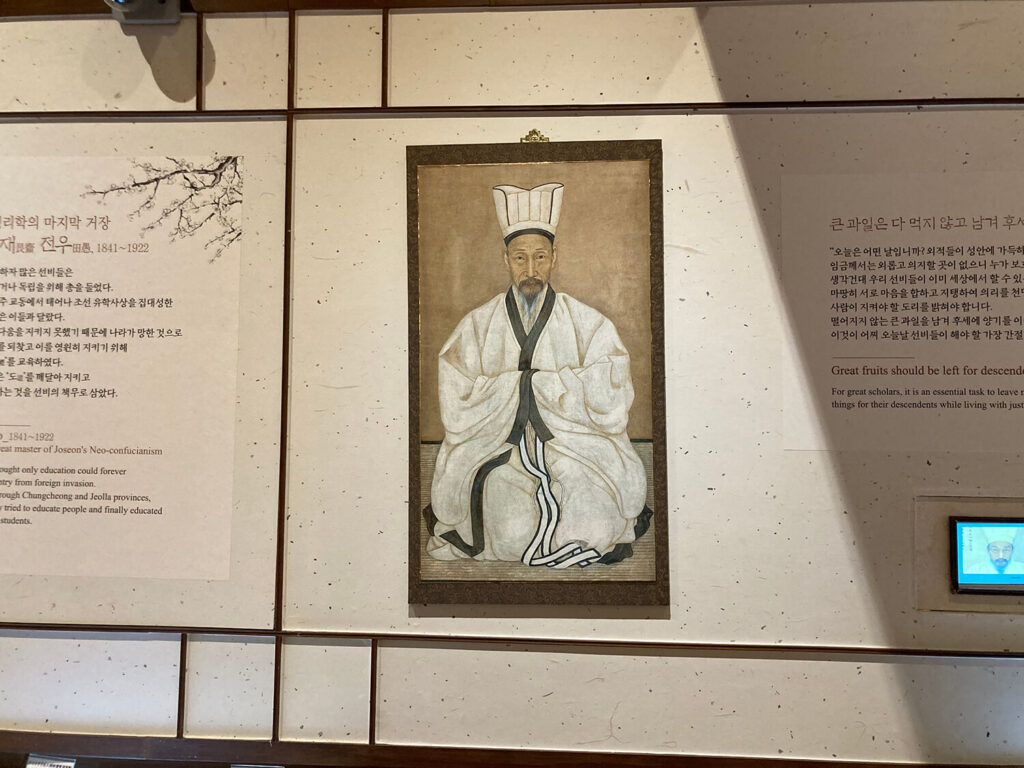 The master of neo-Confucianism Jeon Woo's exhibition was quite impressive. One of the last seonbis of the Joseon Dynasty, he raised around 3,000 pupils in Jeonju.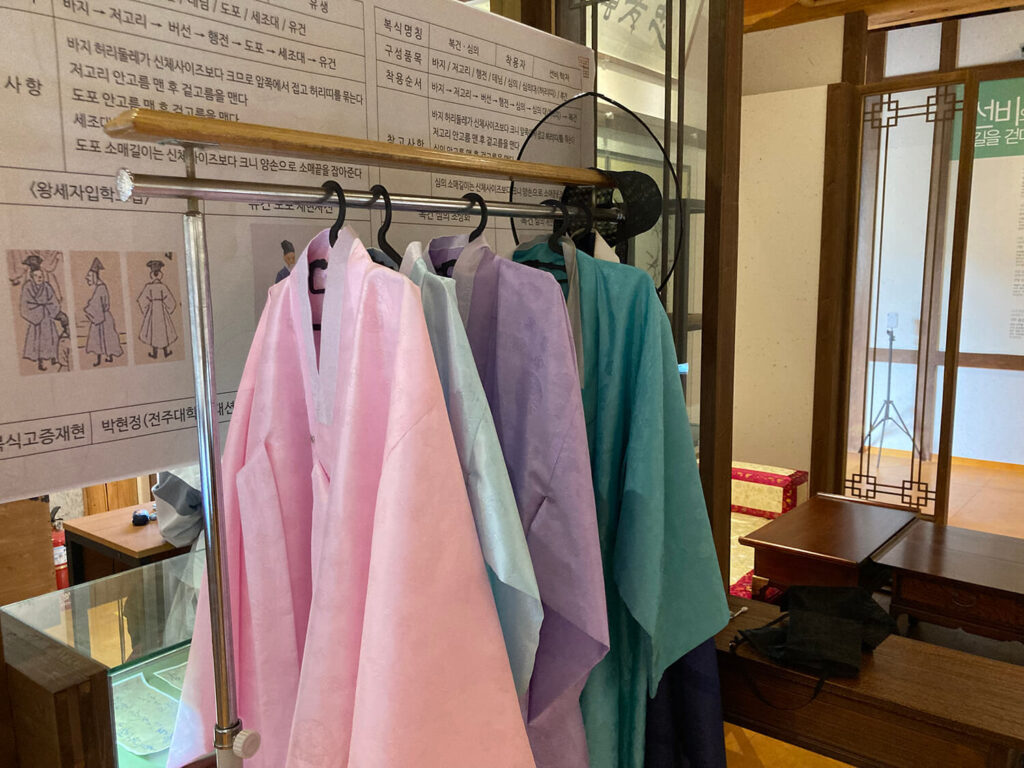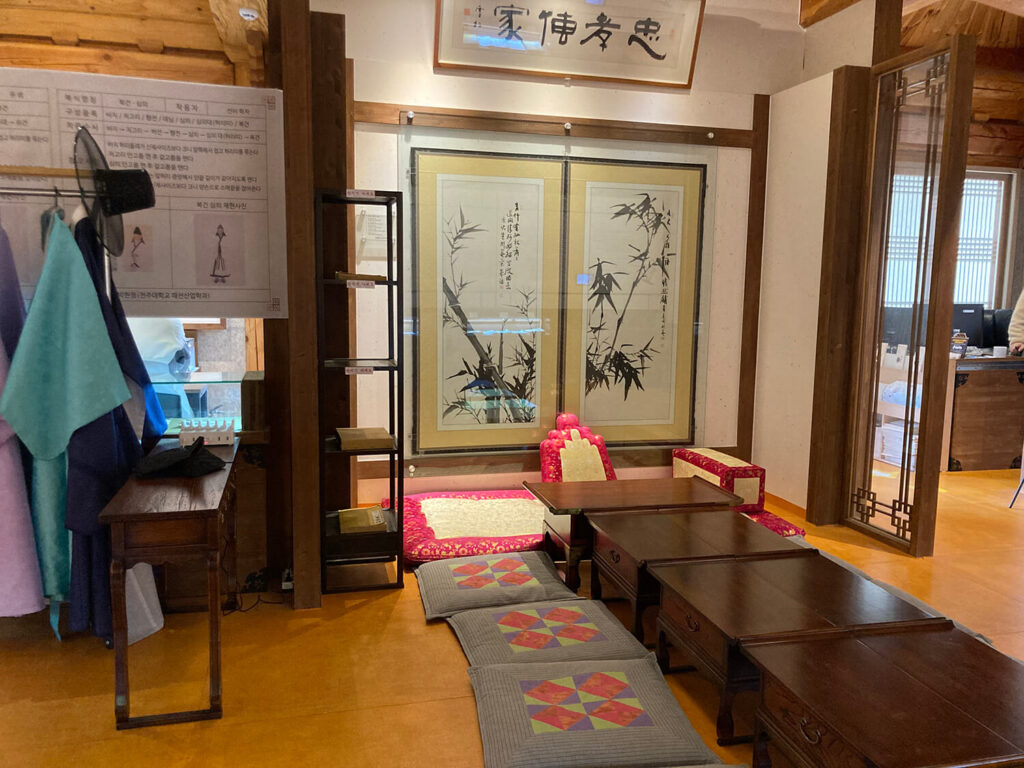 Visitors can wear hanbok like seonbi and take photo while sitting in front of the table that seonbis used for studying.
​Senobi Culture Center
Address: Hanji-gil 102, Wansan-gu, Jeonju
Jeonju Hyanggyo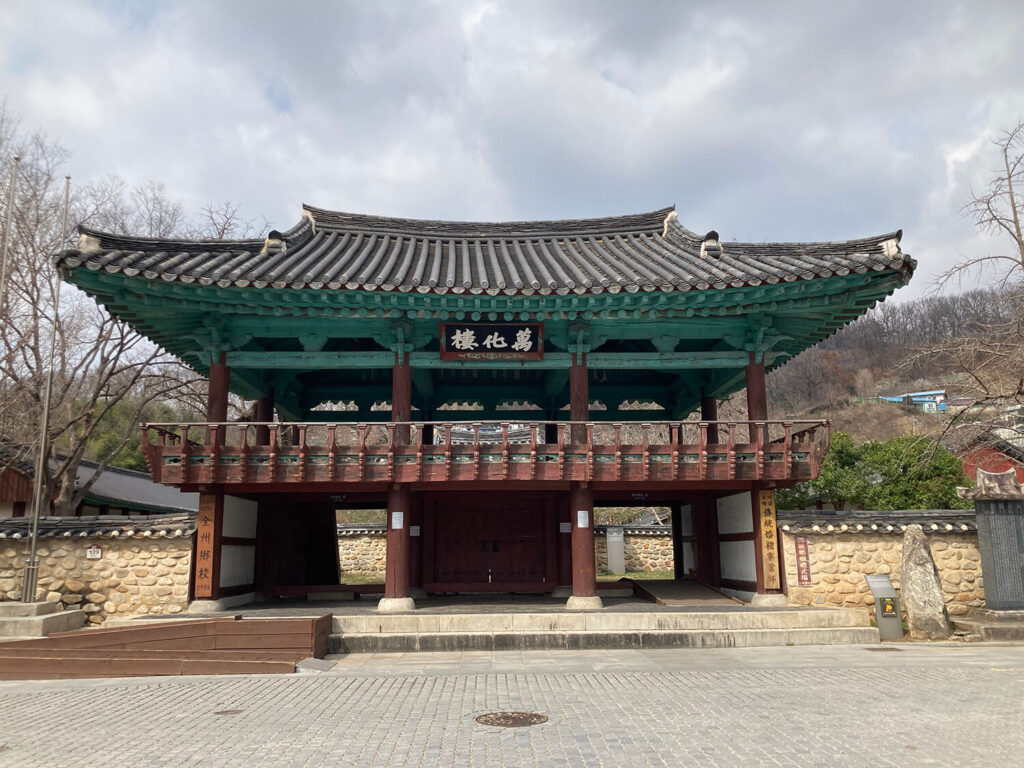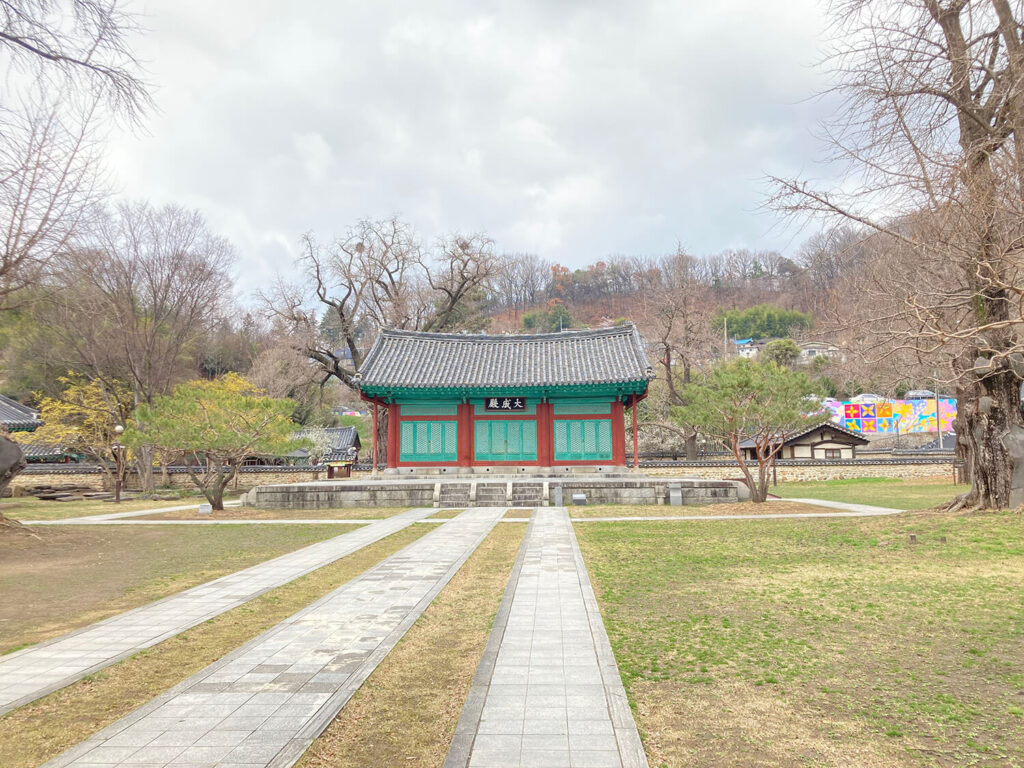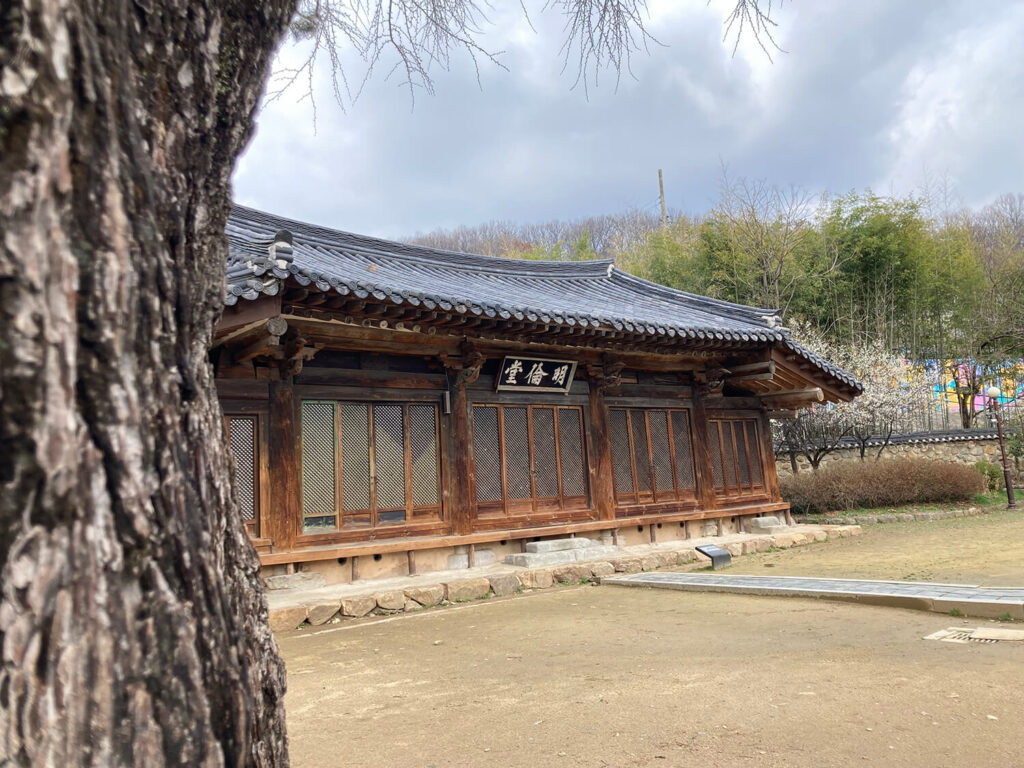 Jeonju Hyanggyo is a Confucian school that prepared the aspiring students for becoming civil servants.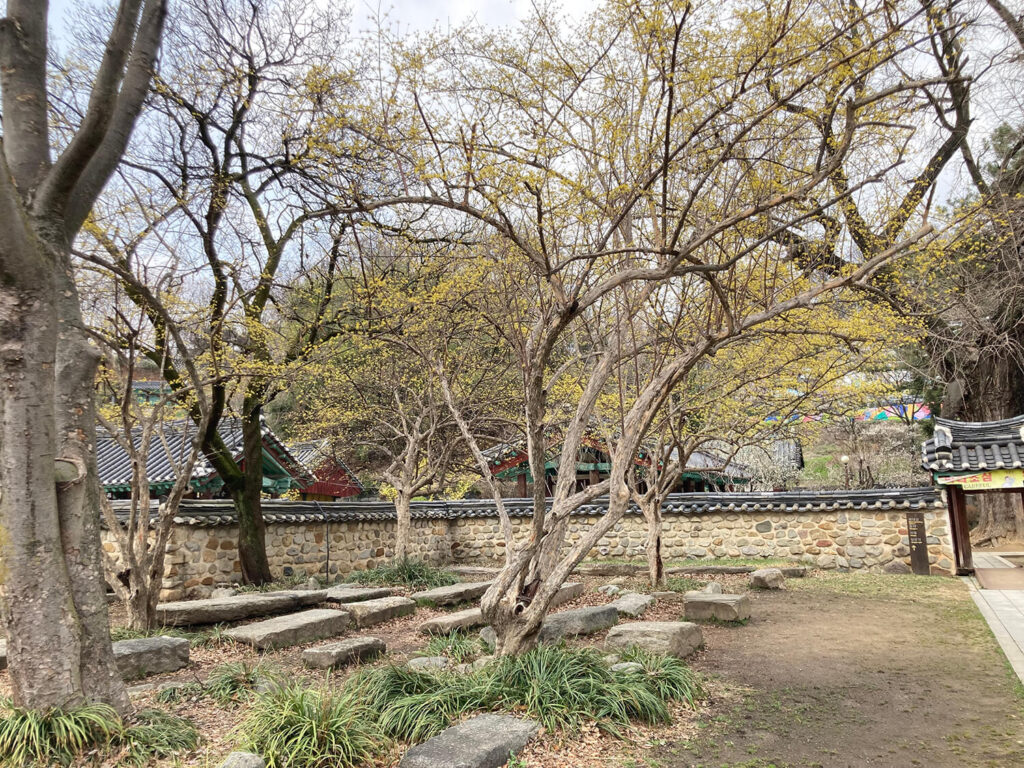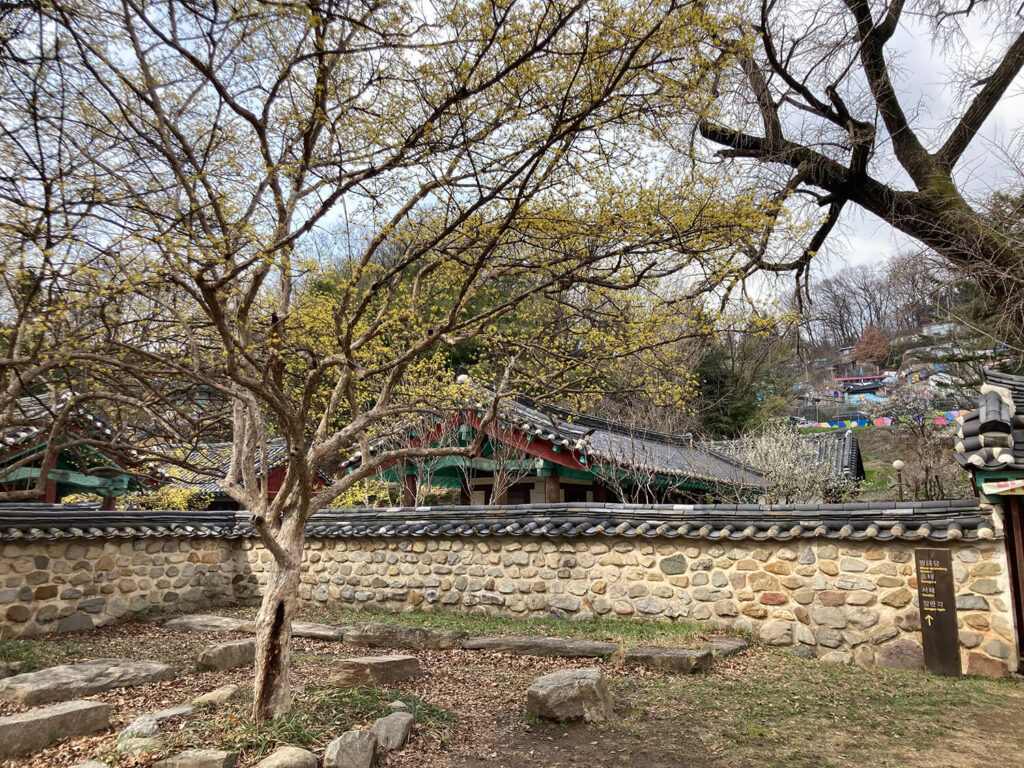 In springtime, yellow cornelian cherry flowers bloom in Jeonju Hyanggyo.
​Jeonju Hyanggyo
Hyanggyo-gil 139, Wansan-gu, Jeonju
Namanjae House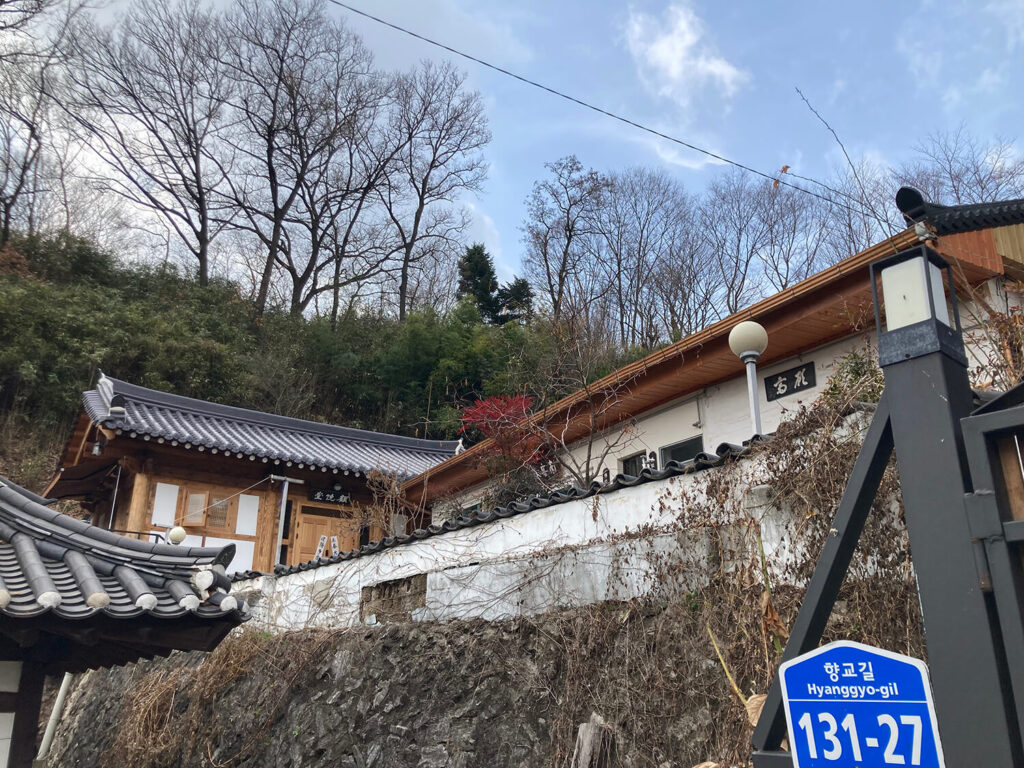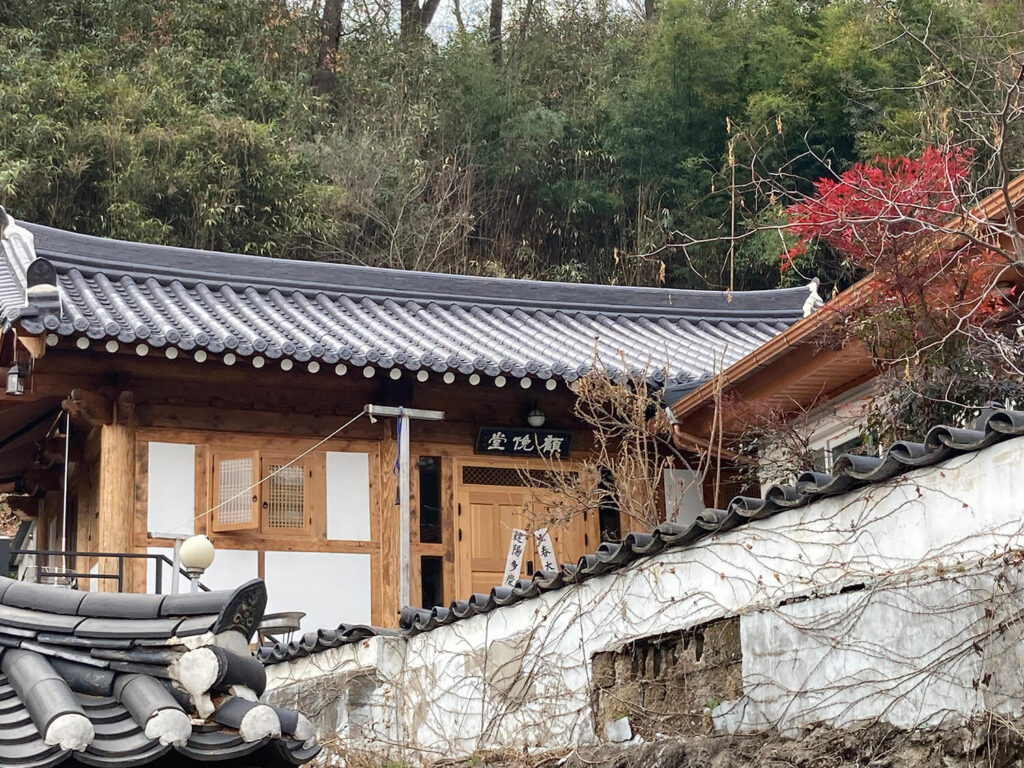 Located behind Jeonju Hyanggyo, Namanjae is a house where Gojae, a local Confucian scholar, used to live, research, and teach students.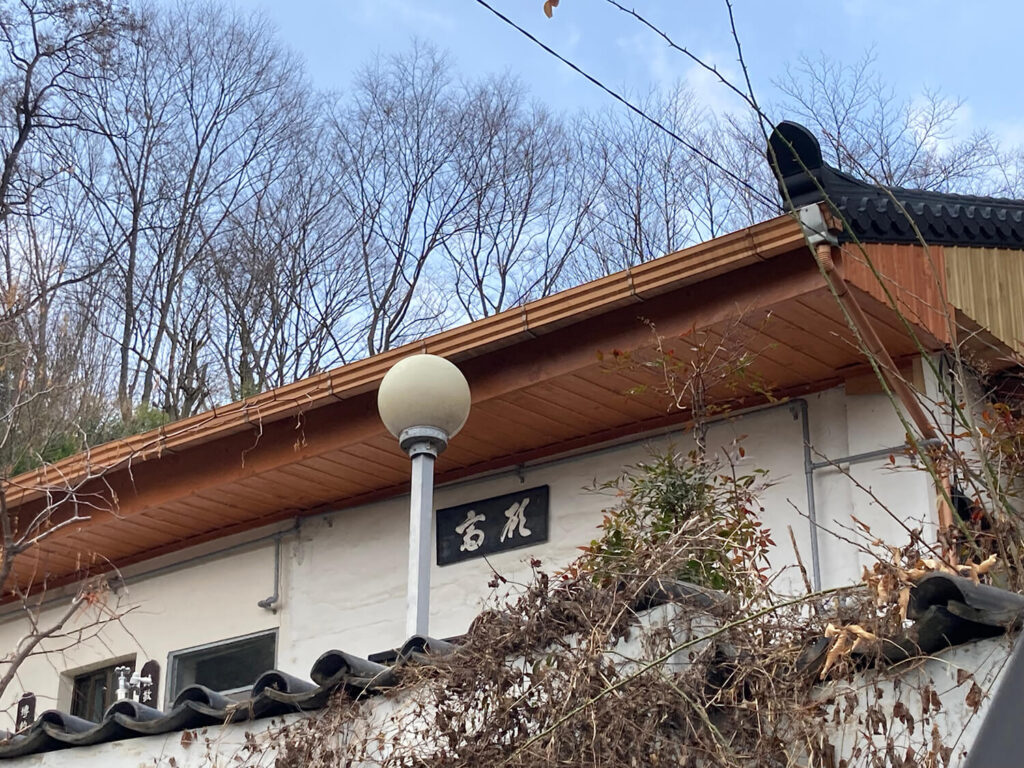 Gojae is someone who tried to restore Jeonju Hyanggyo even during the Korean War. His seonbi spirit lives until today in the seonbi culture of Jeonji.
​Namanjae
Hyanggyo-gil 131, Wansan-gu, Jeonju
Wanpanbon Culture Center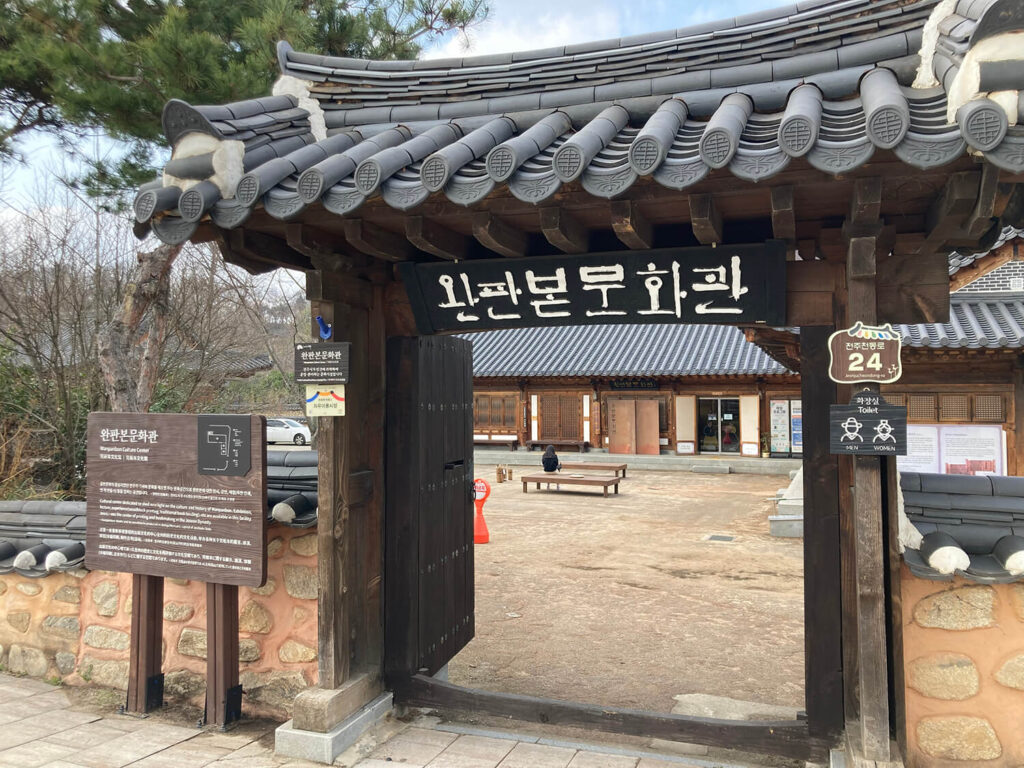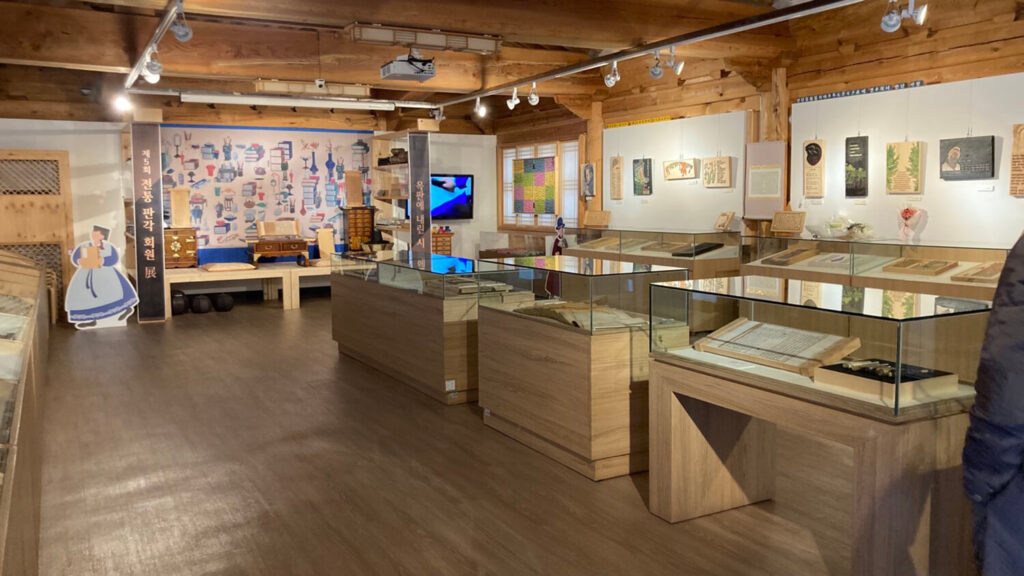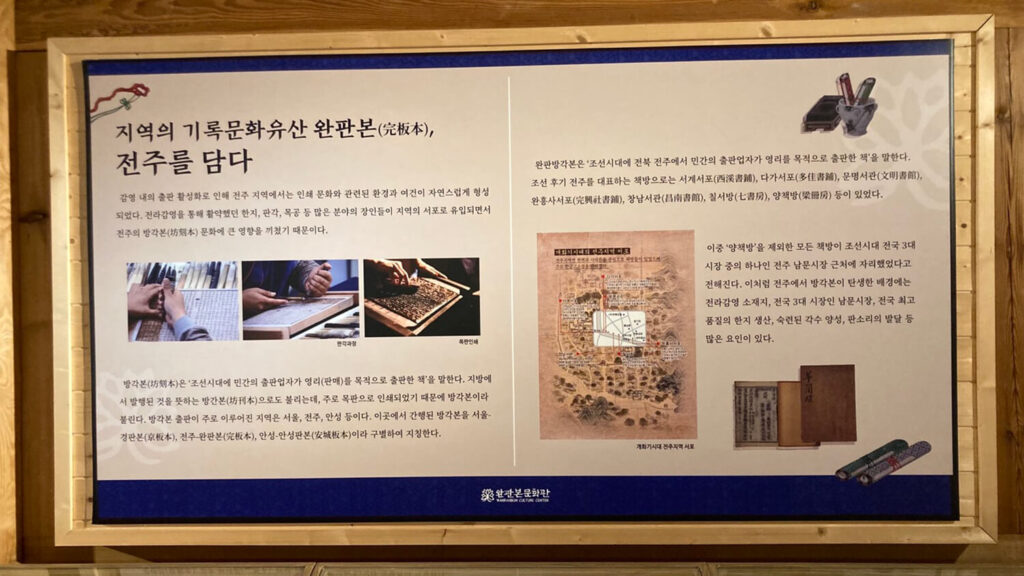 Wanpanbon means ancient woodblock print copies and old books published in Jeonju. Wanpanbon Culture Center holds exhibitions related to the printing technology of Jeonju.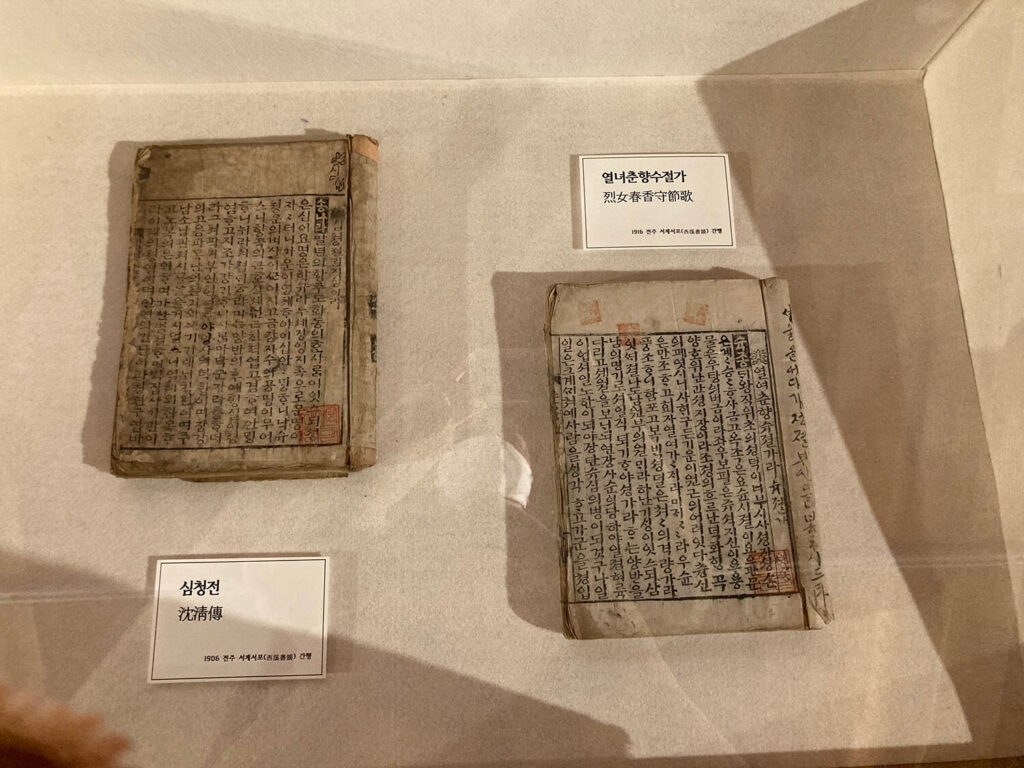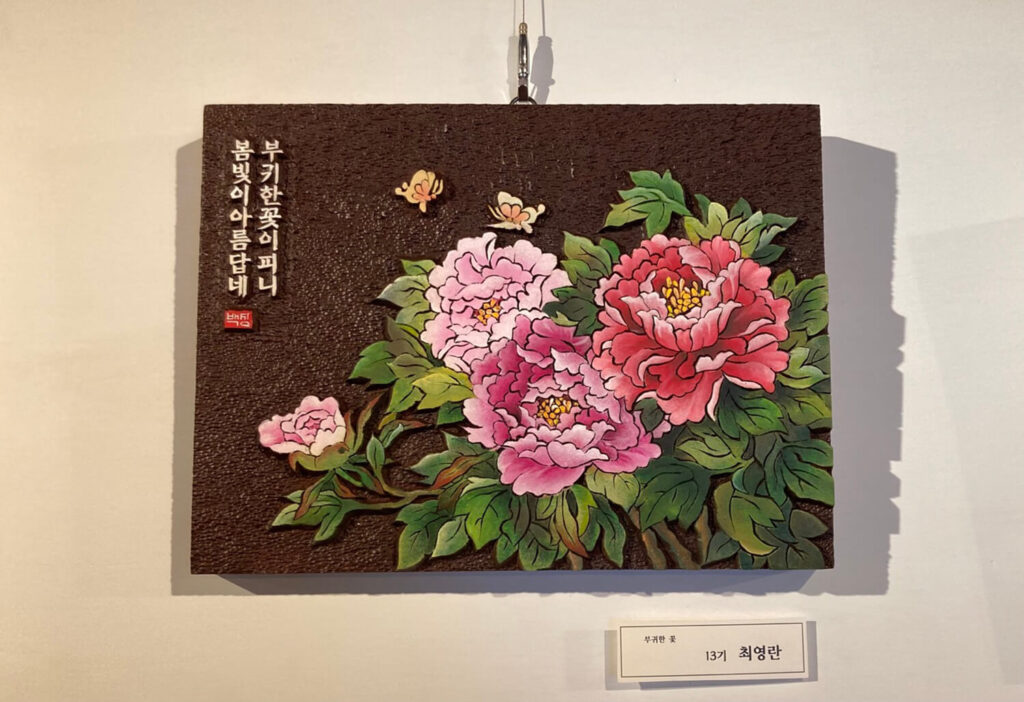 The exhibition consists of old classic novels written in hangeul, woodblock printing, and publishing history of Jeonju.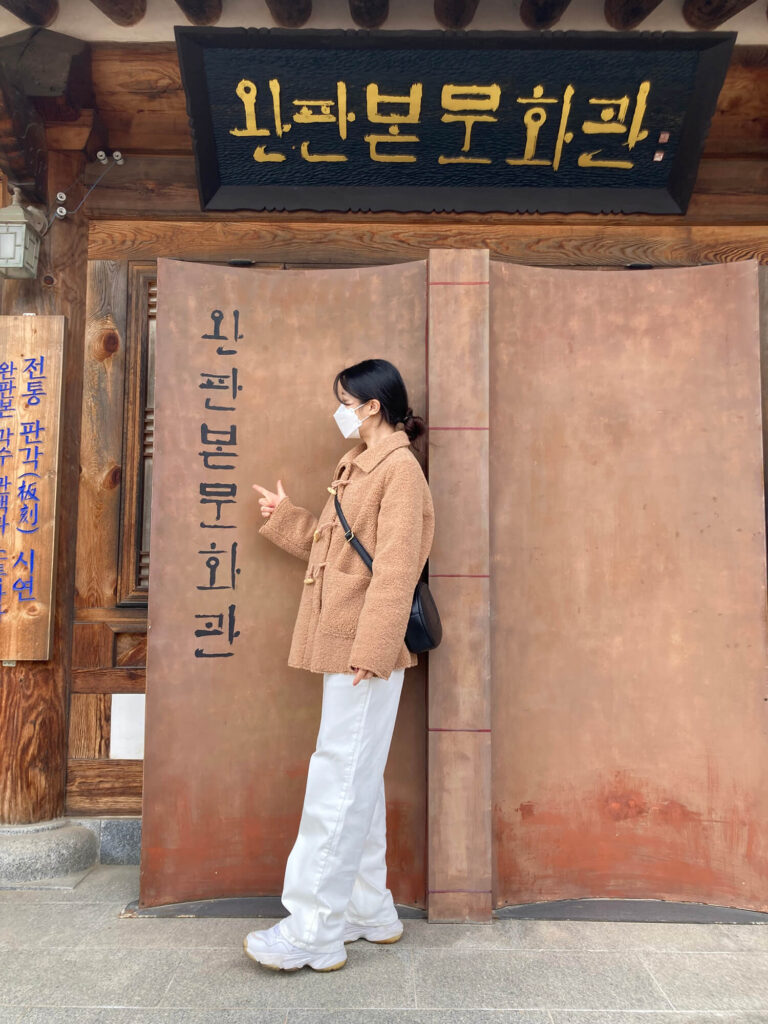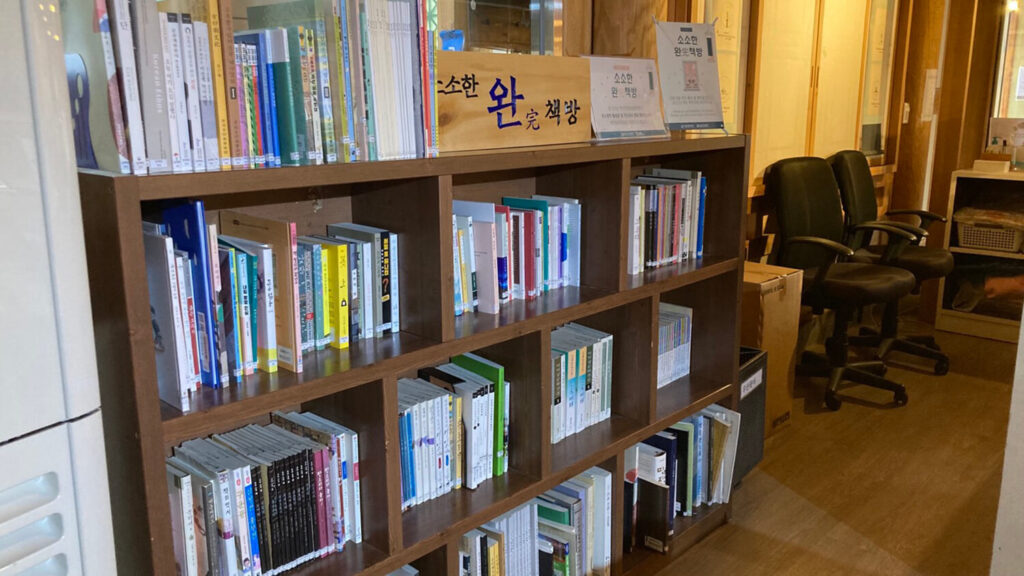 There's a nice photo zone too.
​Wanpanbon Culture Center
Jeonjucheondongro 24, Wansan-gu, Jeonju
Hanbyeokdang Pavilion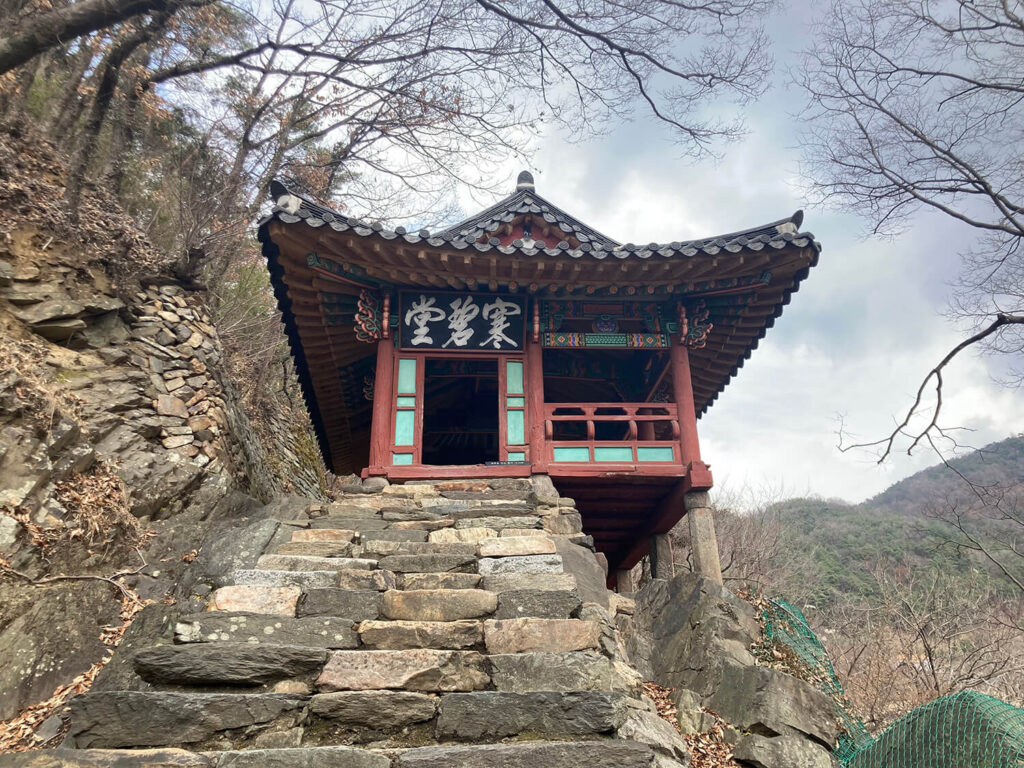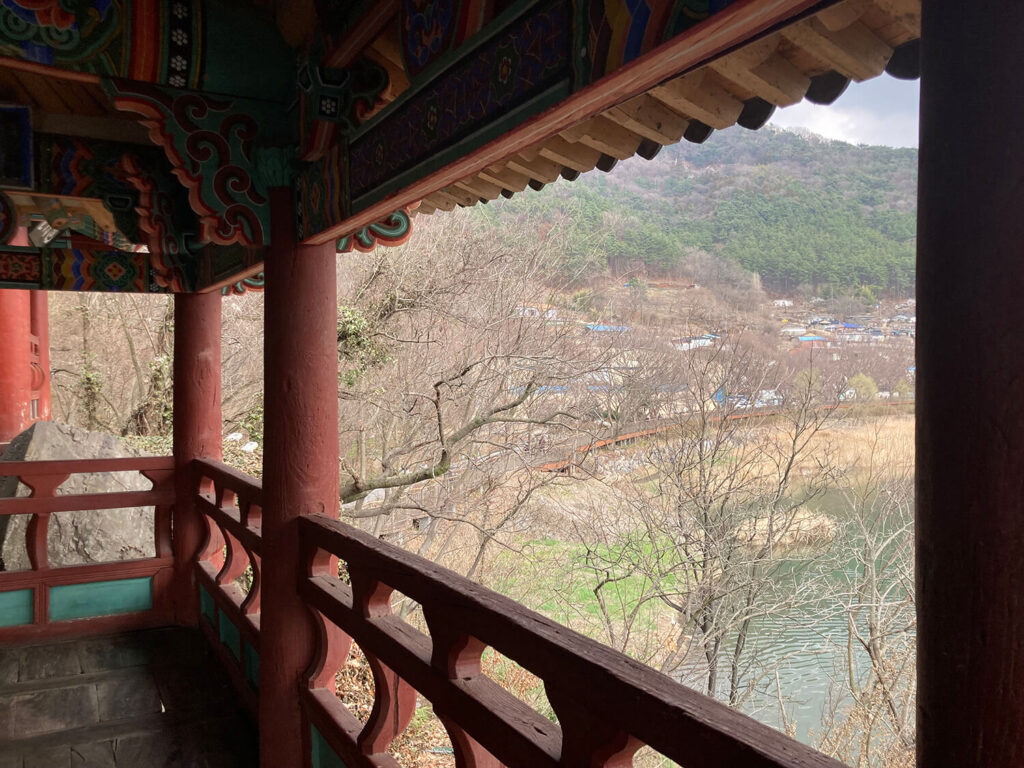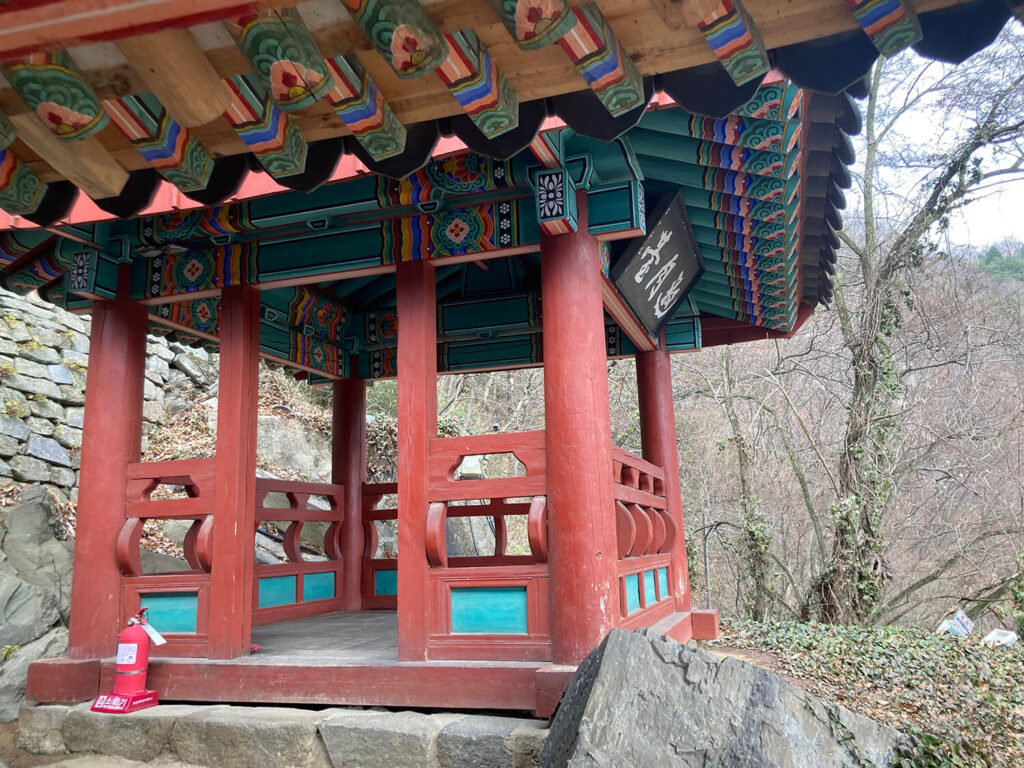 The Confucian scholars were not all studying. They also spent time at pavilions with a nice view to create poem and play musical instruments. Hanbyeokdang is a pavilion built on a cliff overlooking the Jeonjucheon River.
​Hanbyeokdang
Girindaero 2, Wansan-gu, Jeonju
Changam Calligraphy Stone Tablet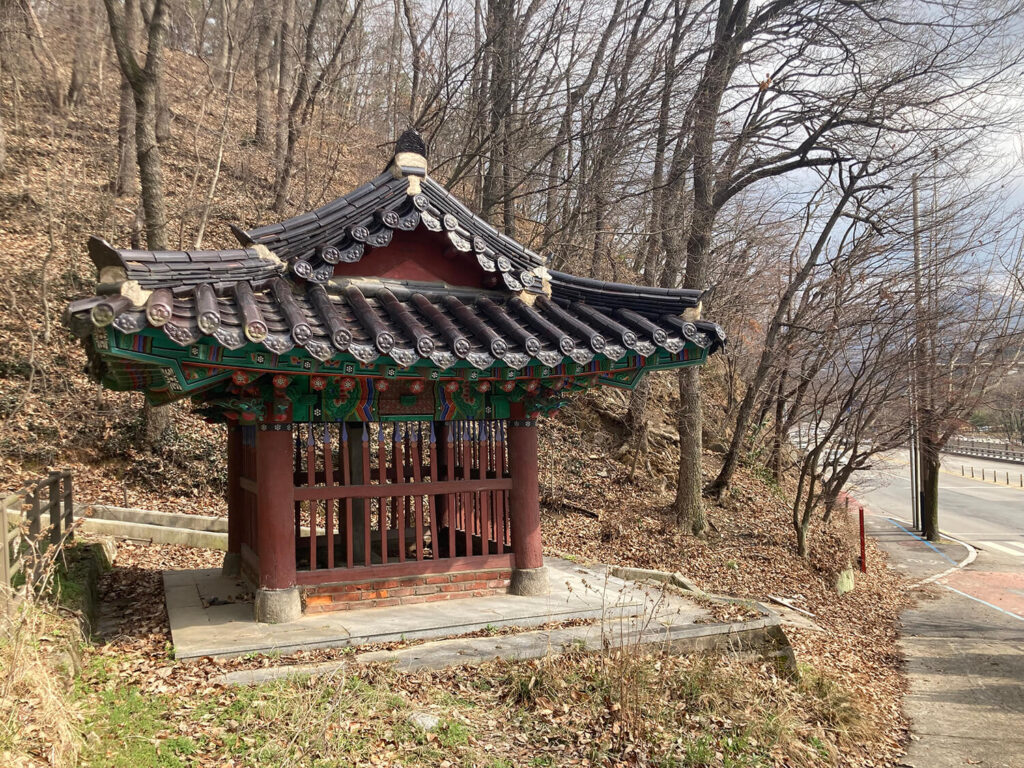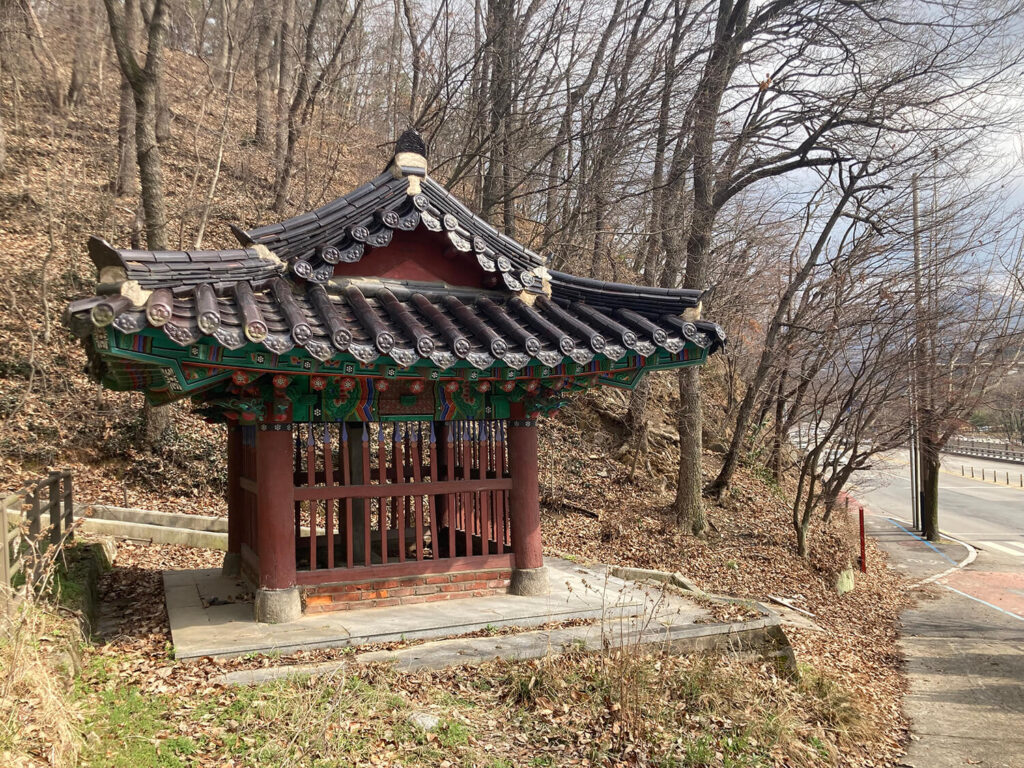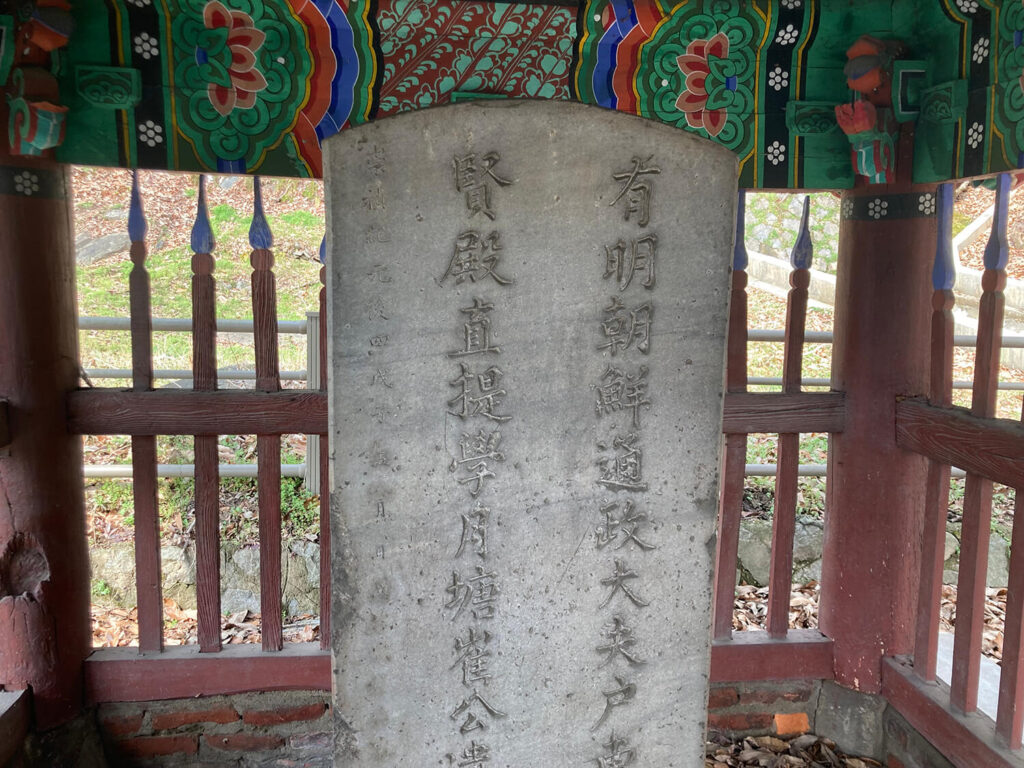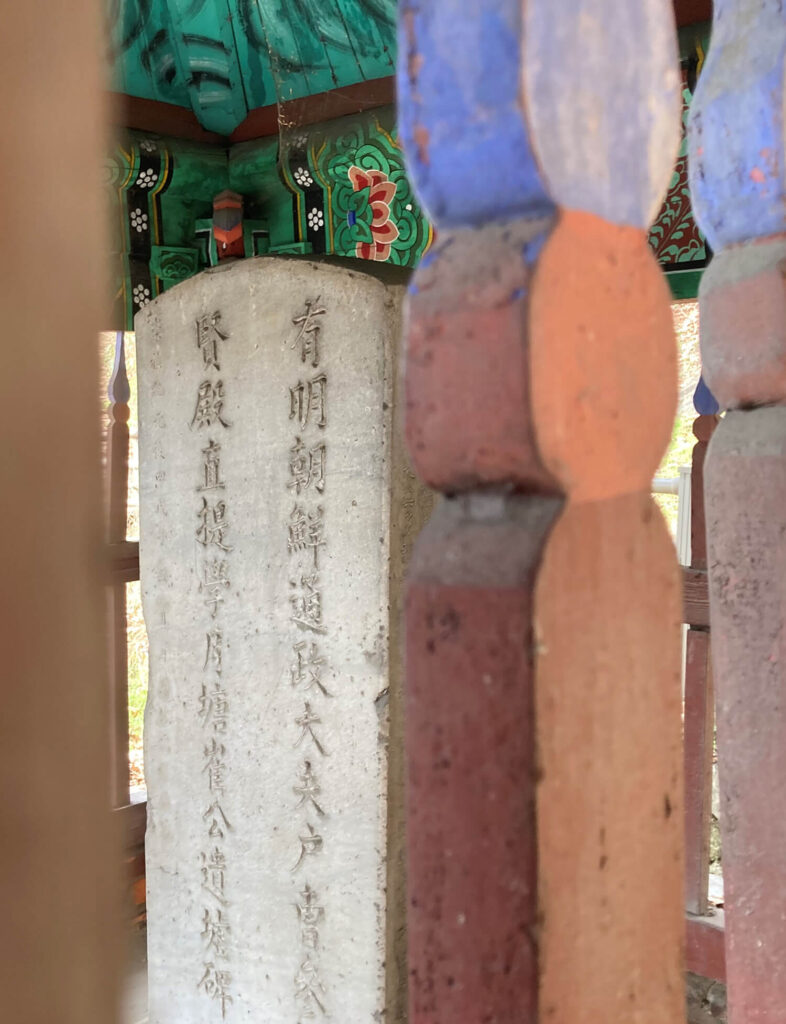 ​Calligraphy is a skill that a seonbi had to master. Changam is a renowned local calligrapher of the late Joseon Dynasty. His calligraphy was respected even in China.
Omokdae Pavilion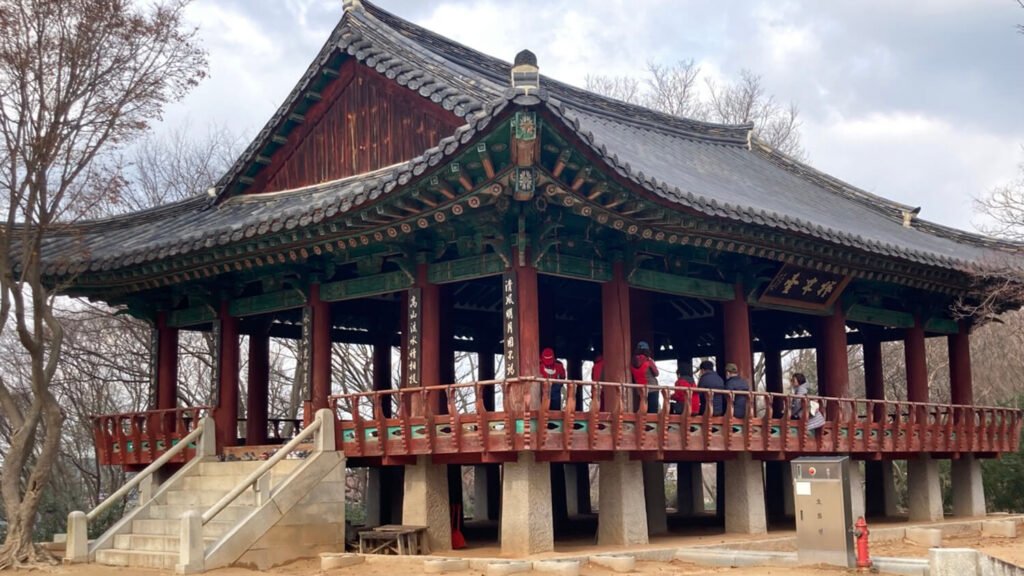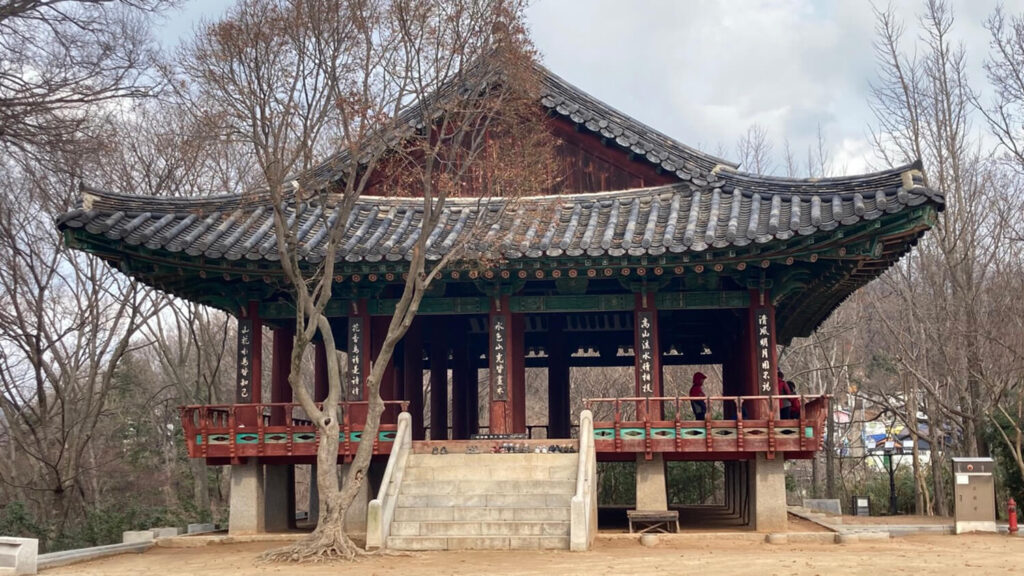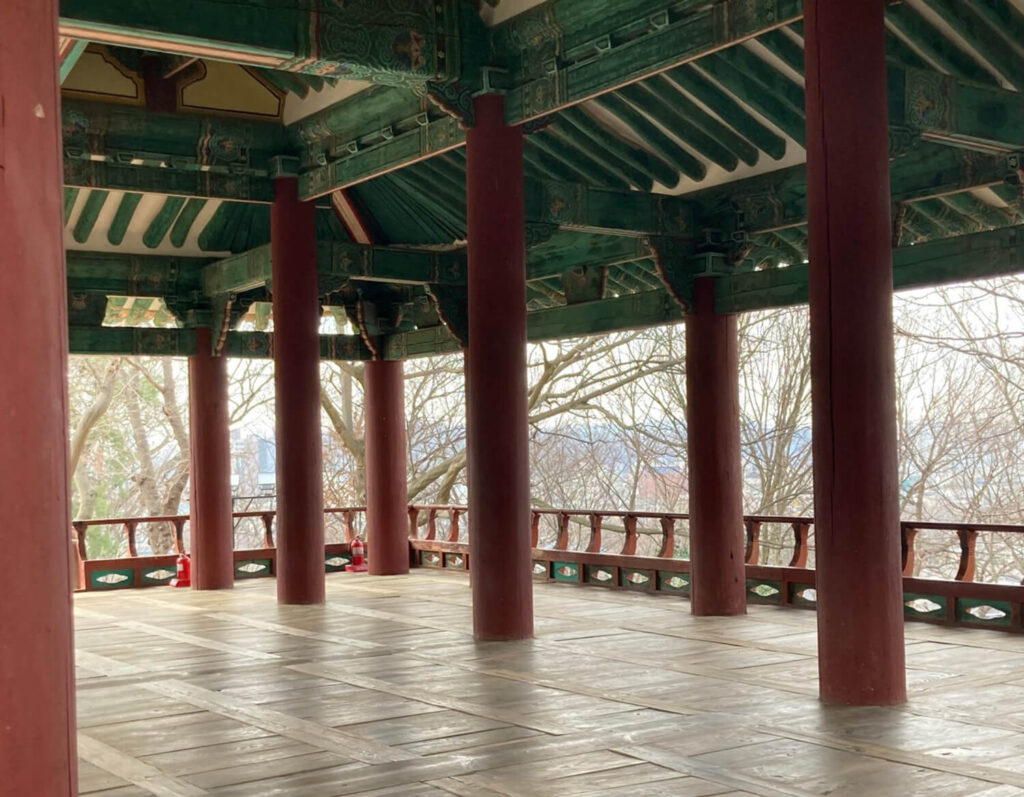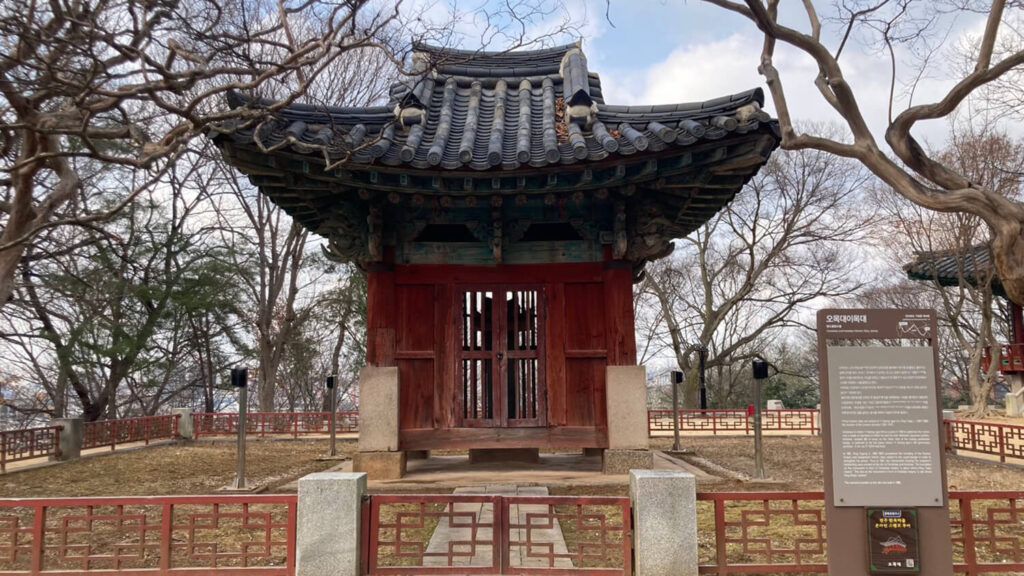 Omokdae is a pavilion where Taejo, the founder of the Joseon Dyansty, held a banquet after a victory against Japanese pirates. The view overlooking Jeonju Hanok Village is great.
Omokdae
Girindaero 55, Wansan-gu, Jeonju
Walking the Seonbi-gil trail was a very relaxing and reflective experience. If you want a route for some walking meditation, I recommend the Seonbi-gil trail!
The post Follow the Spirit of Confucian Scholars on the Seonbi-gil Trail, Jeonju Hanok Village appeared first on Jeonju City Blog.