Hello, coffee connoisseurs and explorers! On those beautiful weather days, I find myself frequently strolling around Jeonju Hanok Village. There's this absolutely HUGE vintage-style building that I couldn't help but notice every time I passed by.
Guess what? It's not just a building anymore; it has turned into a café! And today, I'm here to take you on a virtual tour of this charming spot.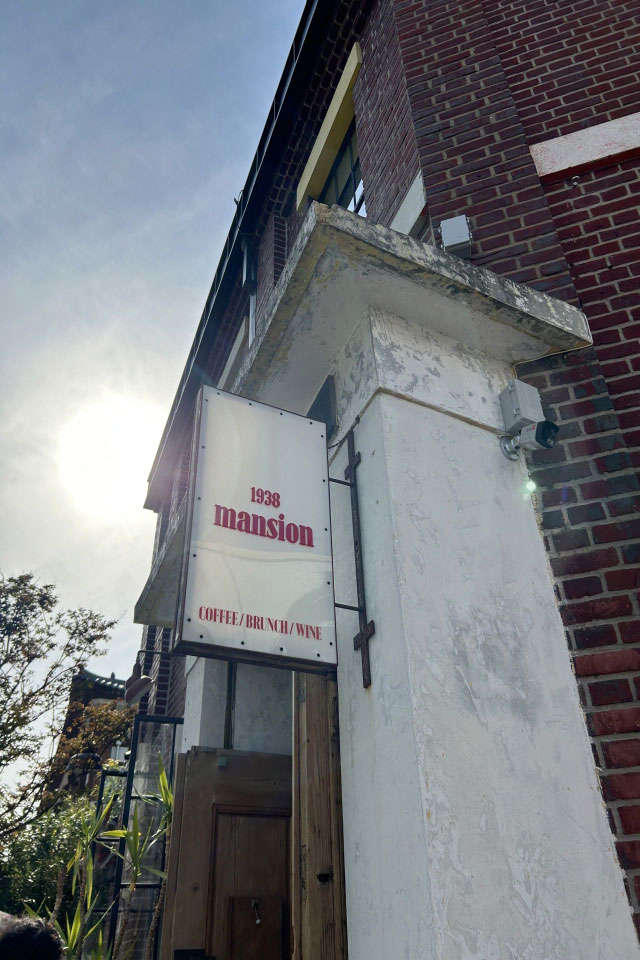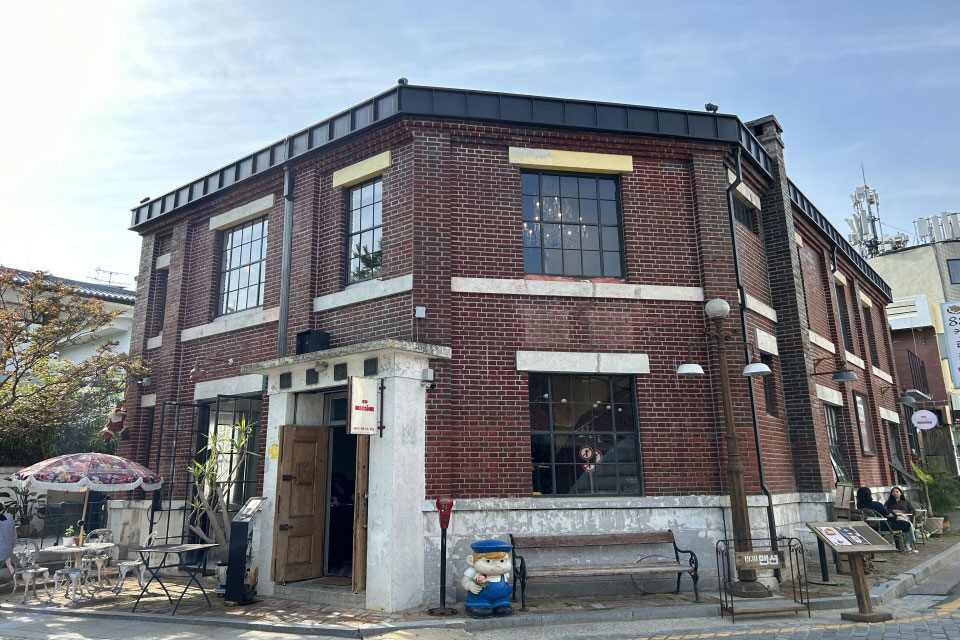 "Your Ultimate Coffee Destination – 1938 Mansion in Jeonju Hanok Village"
This cozy spot named '1938 Mansion' is situated in Jeonju Hanok Village. If you're hopping on public transportation, you can easily get there within a 5-minute walk from Hanok Village, Paldal-ro Art Center, or Dongbu Market. For those bringing their own ride, Haeyeon Parking Lot is closer than the Hanok Village Public Parking. Keep that in mind!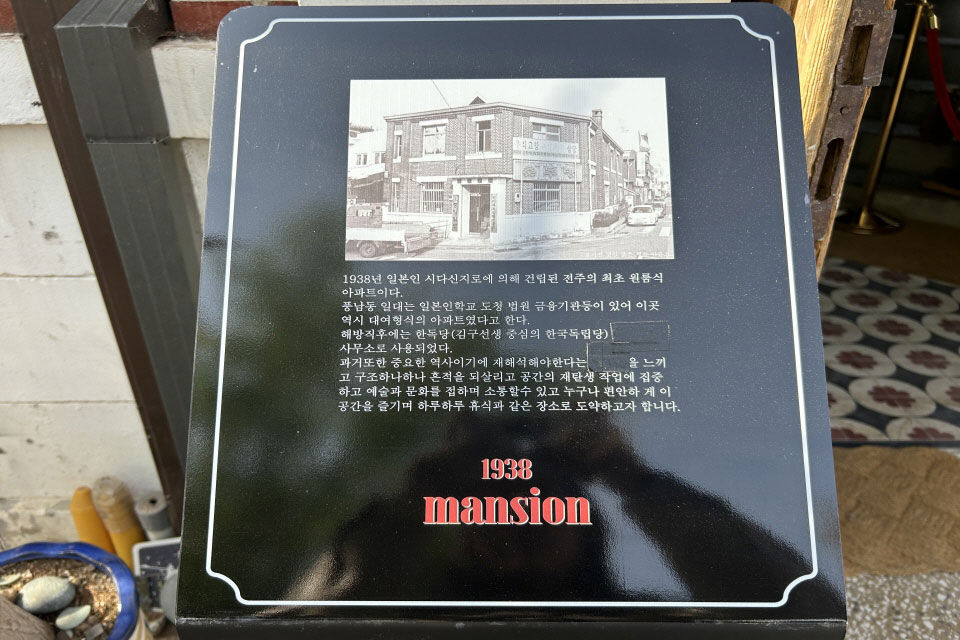 "More Than a Café: The Revamped One-Room Apartment of Jeonju"
Guys, this is no ordinary building! 1938 Mansion was originally built by a Japanese man, Shida Shinjiro, in 1938 and was Jeonju's very first studio apartment complex! The café gets its name from this historic building date.
After liberation, the grandiose building served as the office of the Korea Independence Party, centered around the teacher Kim Gu. The owner of Café 1938 Mansion focused on preserving the structure and the traces of the past, firmly believing that our history matters. Isn't that amazing?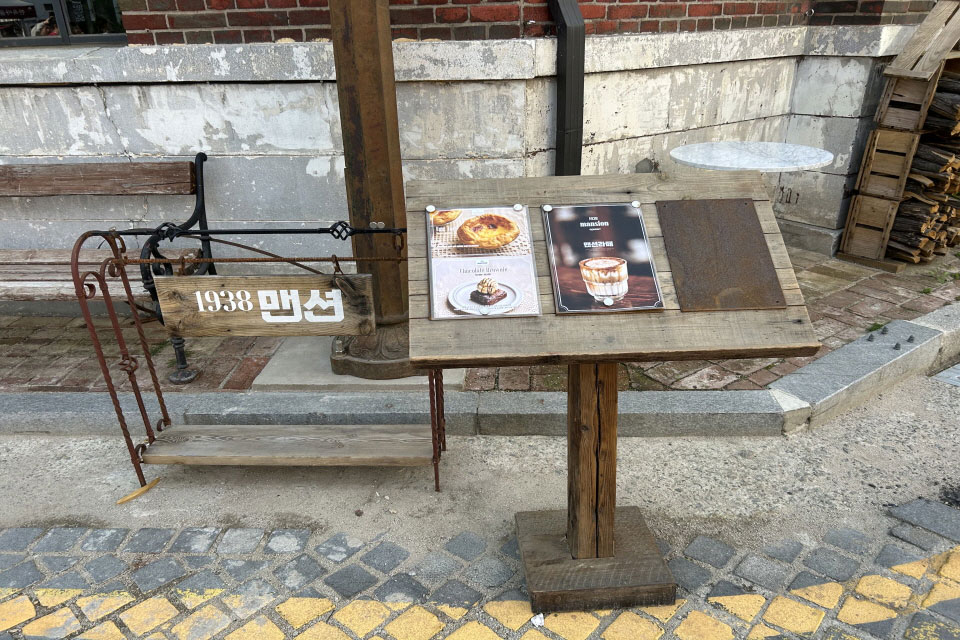 As you approach the entrance, you'll notice a signboard that briefly showcases the café's menu. Now, shall we step inside?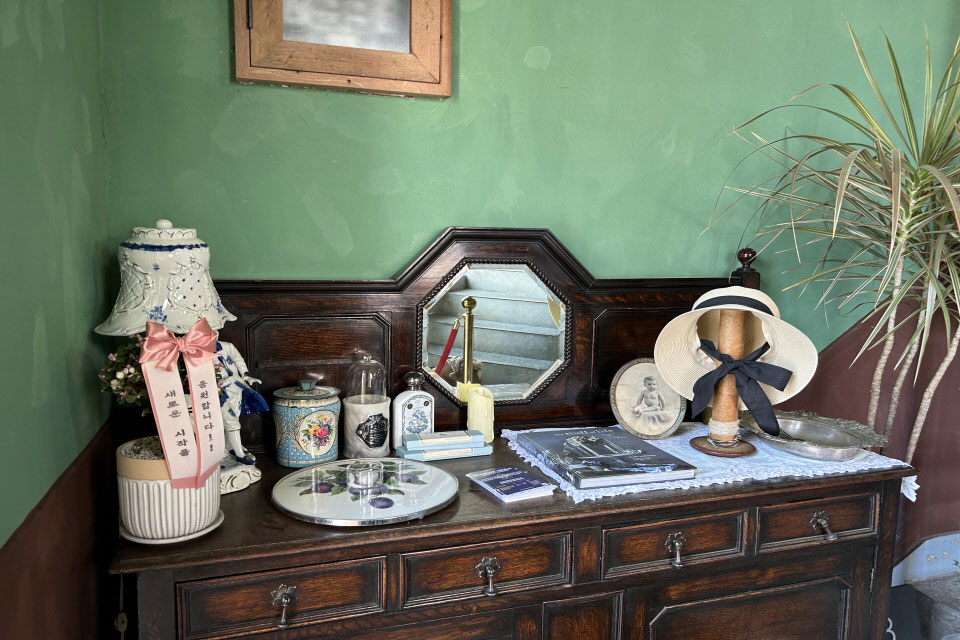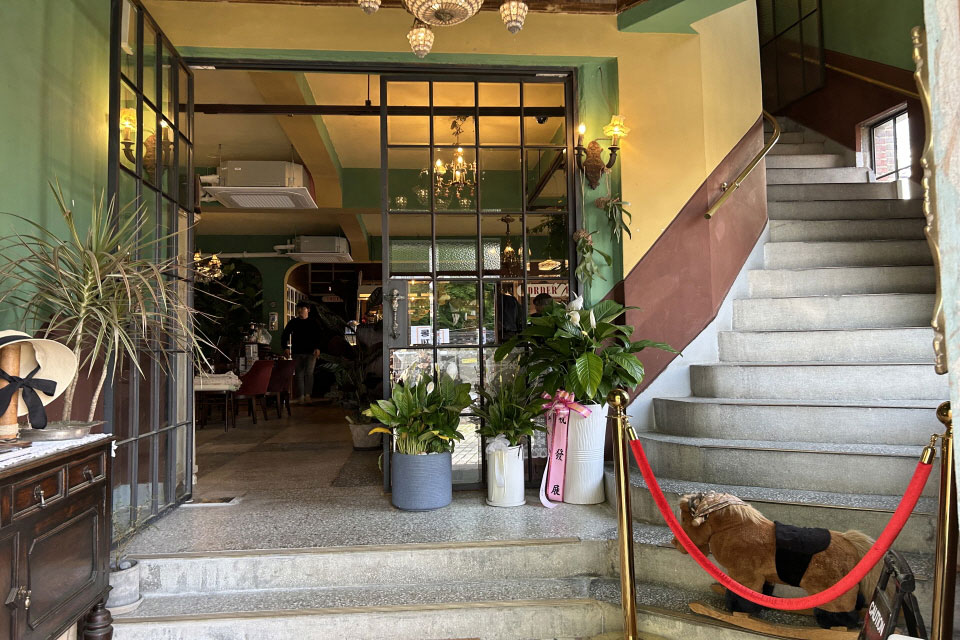 1938 Mansion is a 2-story building with both floors functioning as a café. Every corner is filled with well-maintained vintage items, and you can feel the love the owner puts into running the café.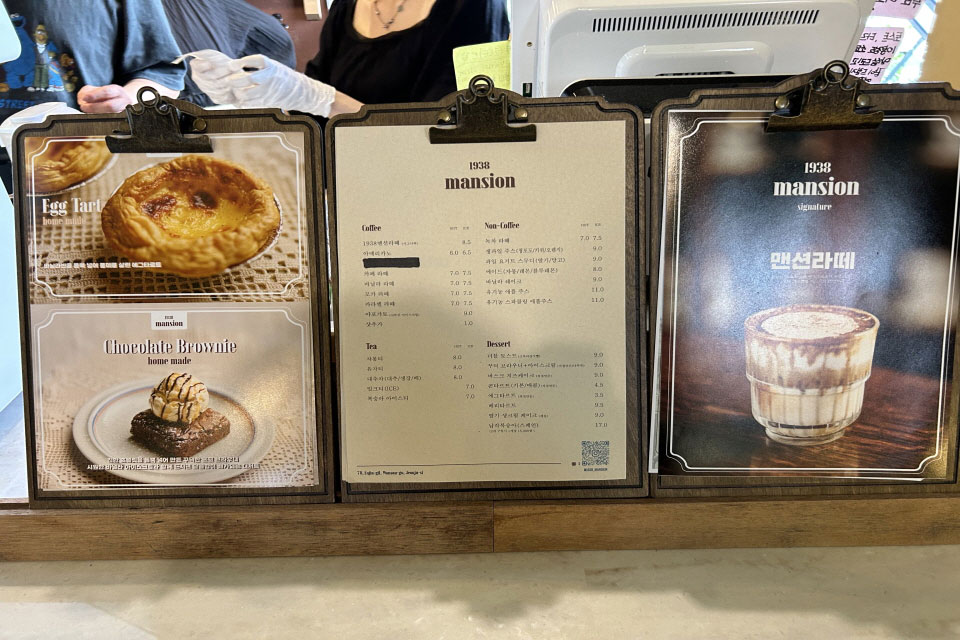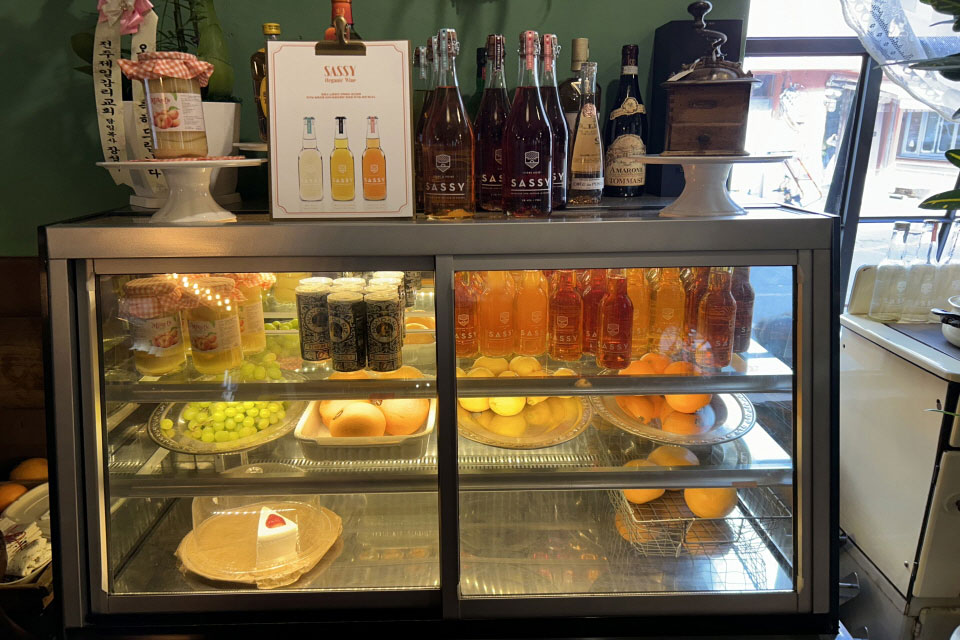 "Not just Coffee: A Variety of Desserts and Juices Too!"
First, I grabbed a seat and ordered a coffee. The menu surprised me with its variety, offering not only coffee but also desserts and other drinks. I went for the signature '1938 Mansion Latte.'
My buddy, a real coffee connoisseur, says a good café must serve delicious Americano, so he ordered an iced Americano.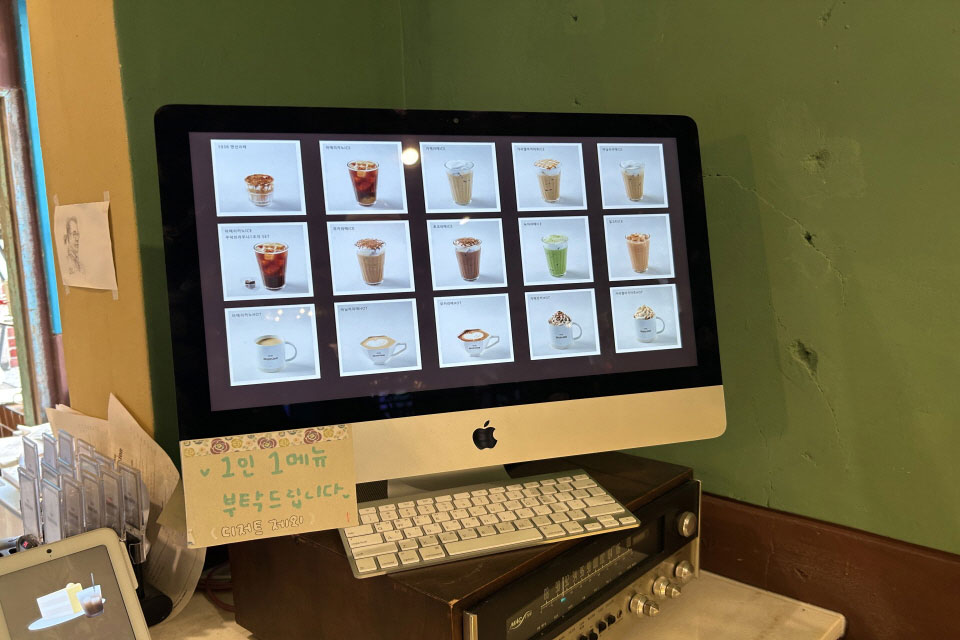 There's a monitor at the side showing pictures of the menu, which I found really helpful. We've all been in that situation where we order something without really knowing what it is and then get surprised by what we get, right? The owner has taken care of that!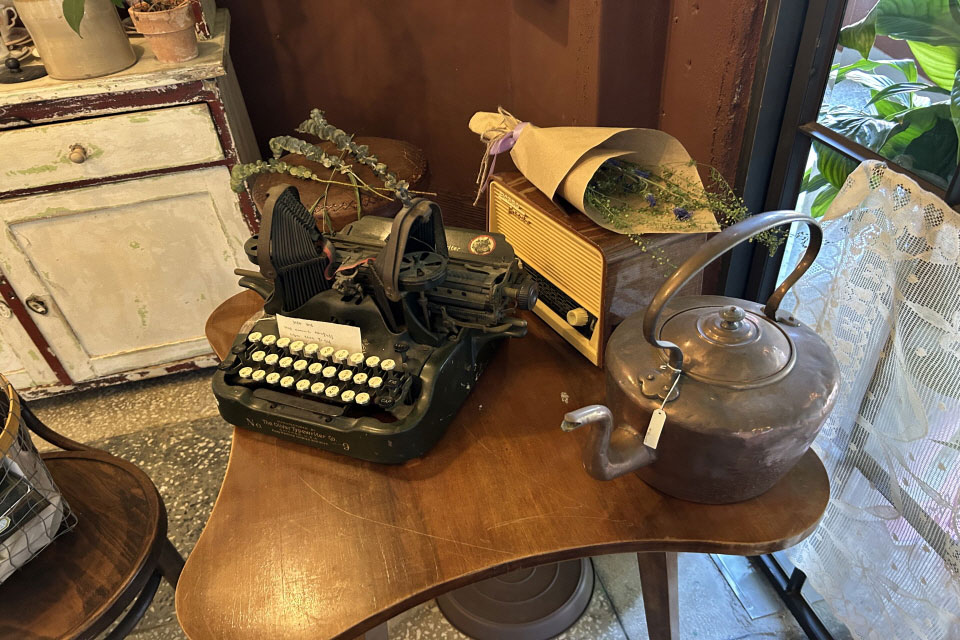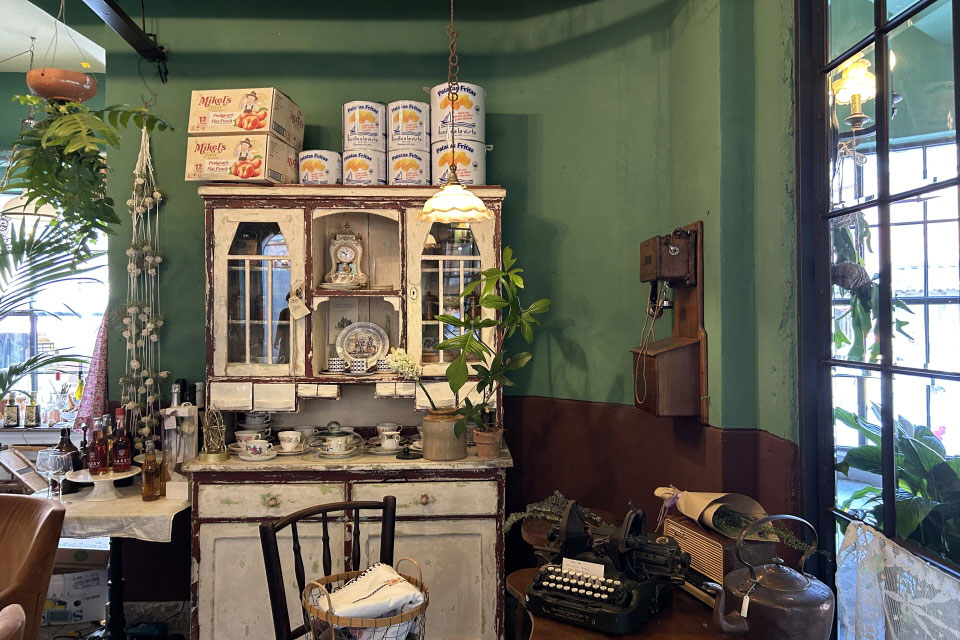 ️ "An Inviting Space, Brimming with Thoughtfully Curated Collectibles" ️
Let's take a proper look around the café now. As mentioned, every piece of decor is thoughtfully selected, and when I asked the owner, he told me he personally sourced them from antique shops during his trips abroad.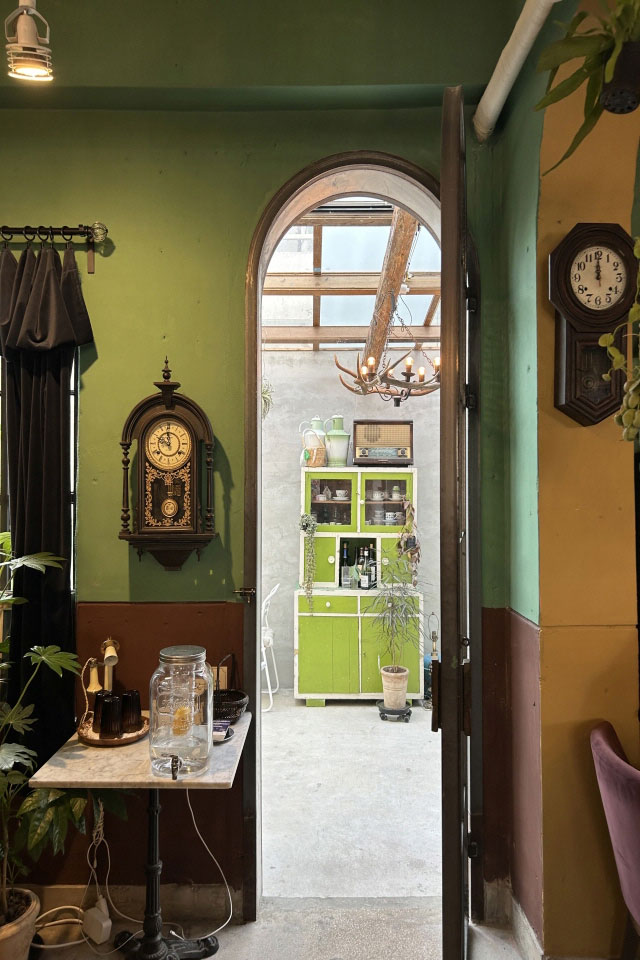 Next up is the outdoor seating area – the highlight of 1938 Mansion. Shall we step outside?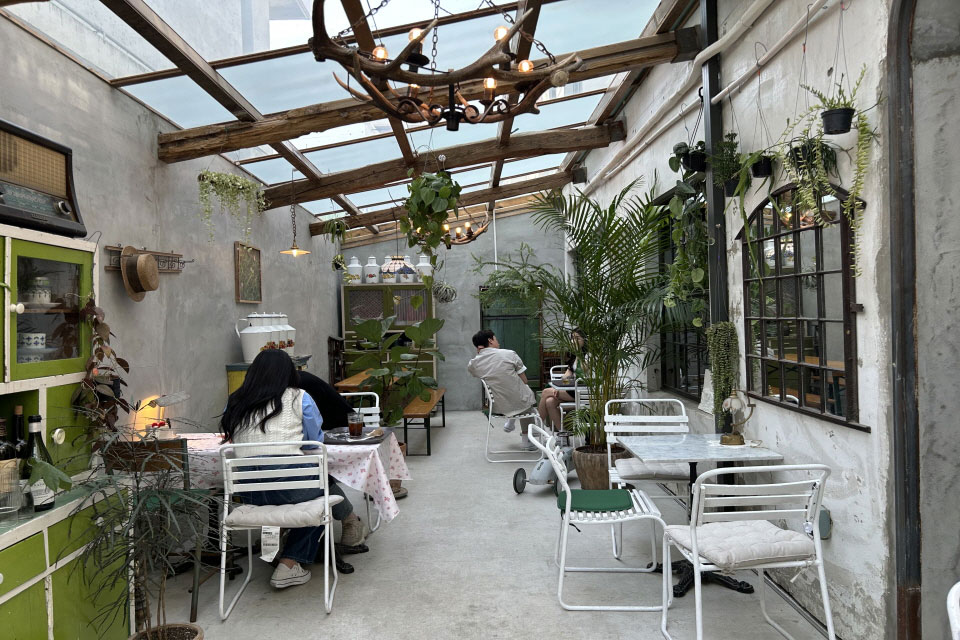 "Bask in the Warm Sun or Enjoy the Cool Breeze"
Although it's an outdoor area, it's covered in glass so you can enjoy a warm coffee in winter and a refreshing one in summer. The owner has filled the area with plants, creating a plant-focused exterior.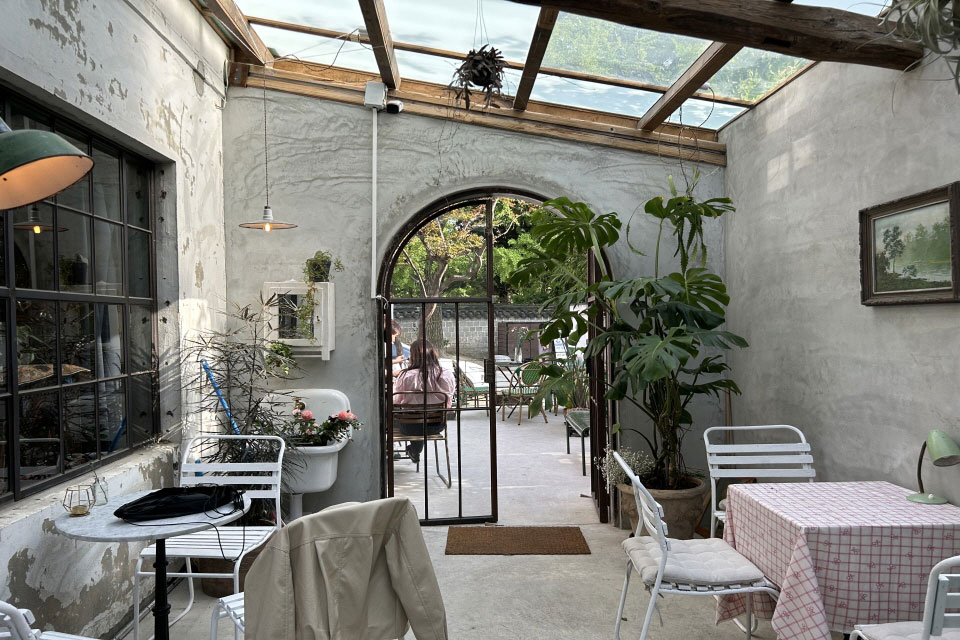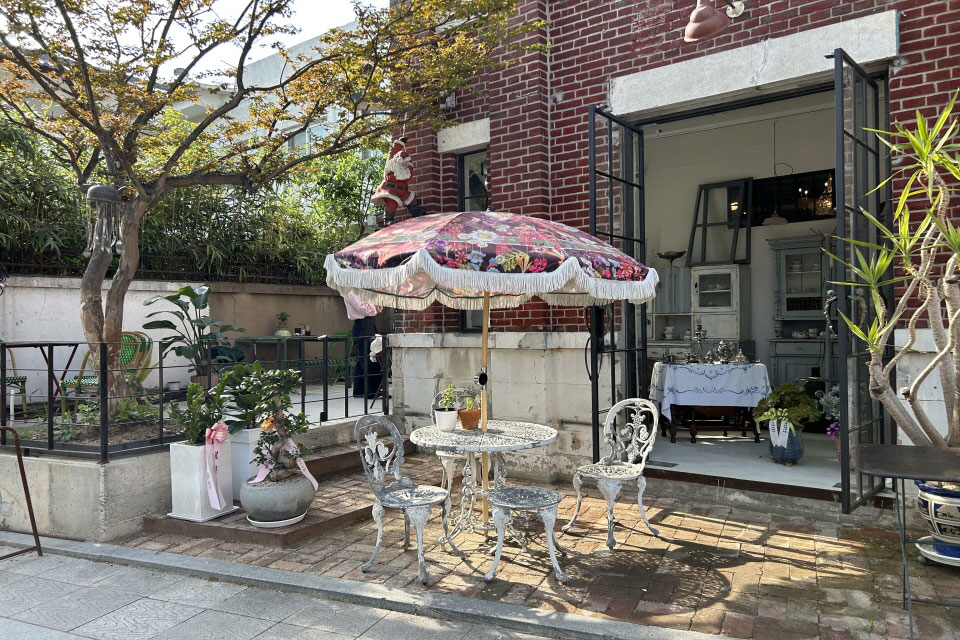 Stepping a bit further from the outdoor seating area, you'll find an open space connected to the outside. It would be a great spot to enjoy a beverage on a sunny day!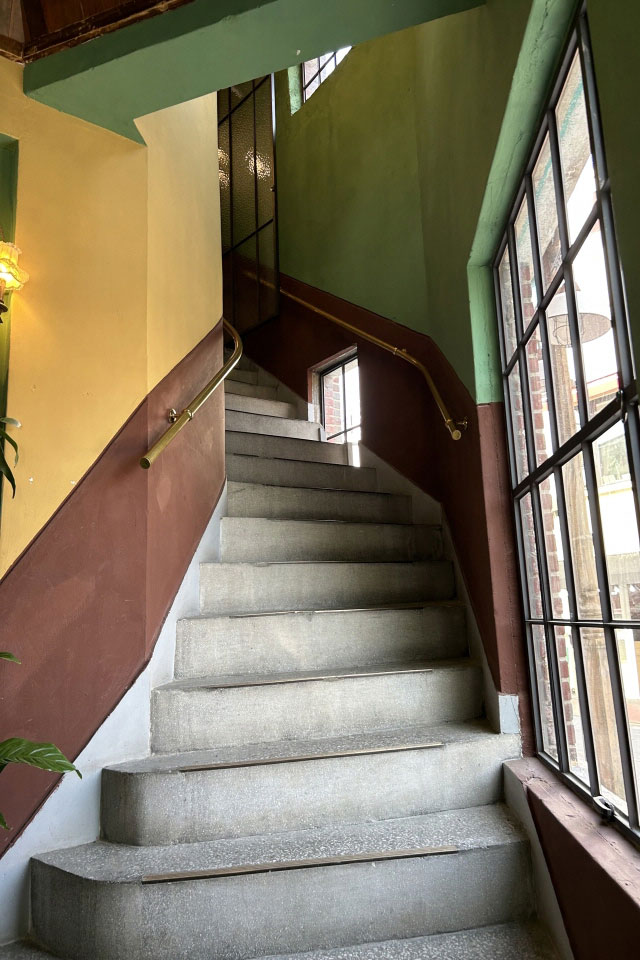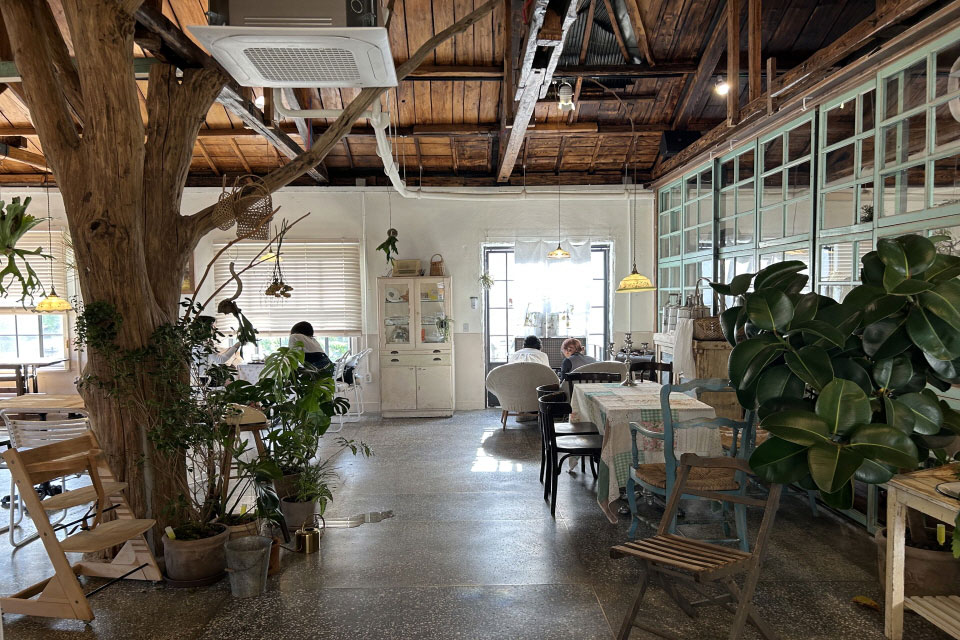 We've explored the first floor, so let's move on to the second. Be careful on the stairs!
The second floor has a completely different vibe. It's full of warm sunlight and there's a tree in the middle that seems to envelop the whole second floor.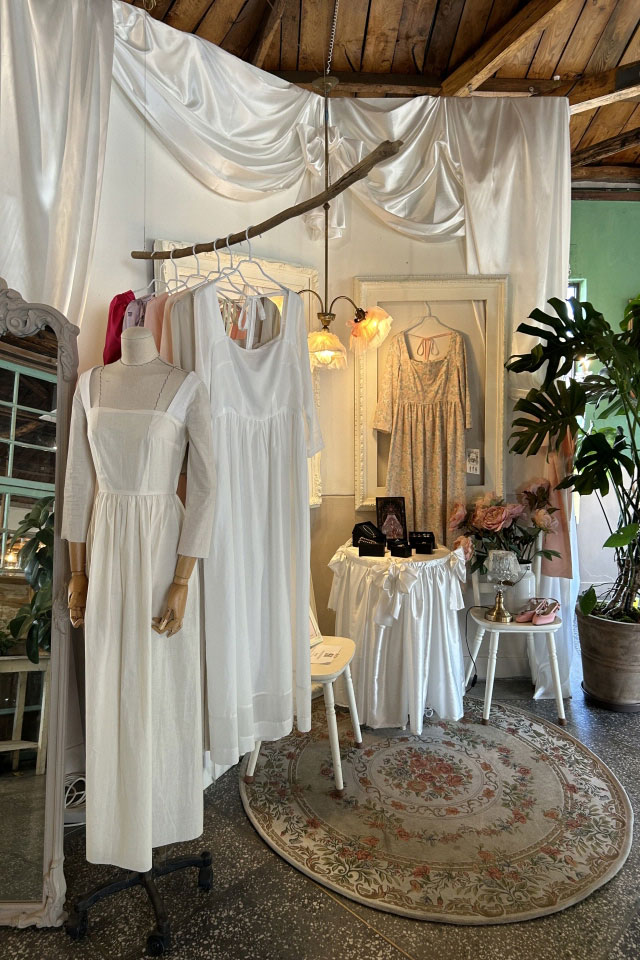 "Collab Products on Display too!"
There's also a fitting-room-like space displaying a variety of collaborative products like clothes and shoes. The owner promises more to come, so stay tuned!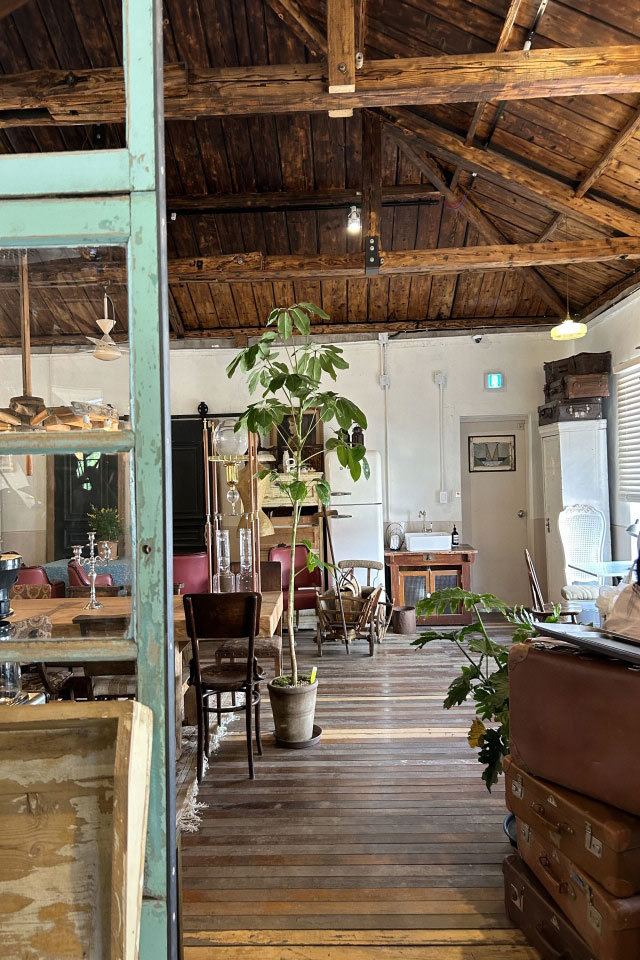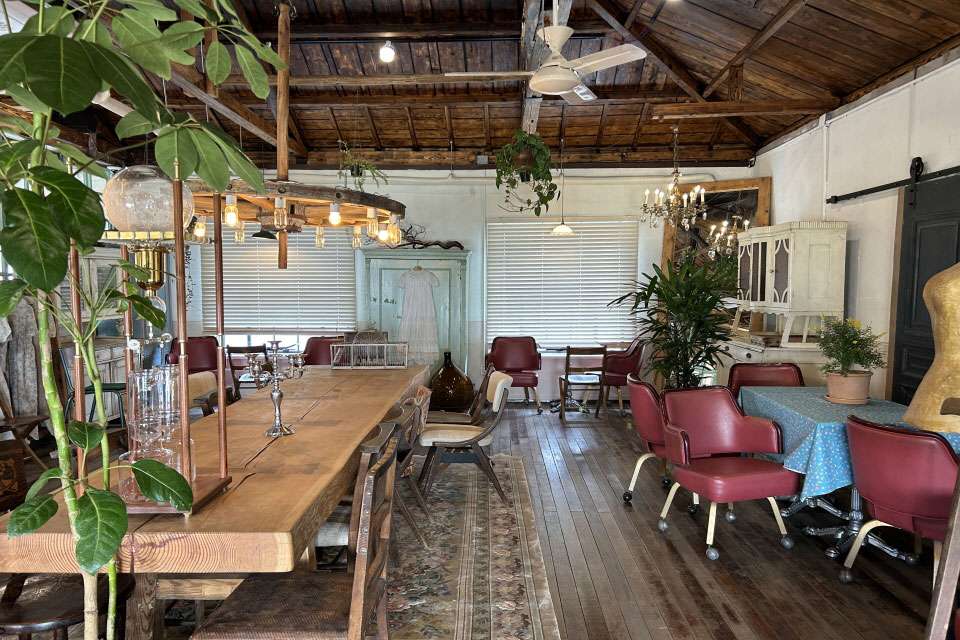 As you move further in, you'll find another unique space. The overall vintage yet neat vibe really pleased me. There's a bathroom on this floor too, so you won't need to go down to the first floor.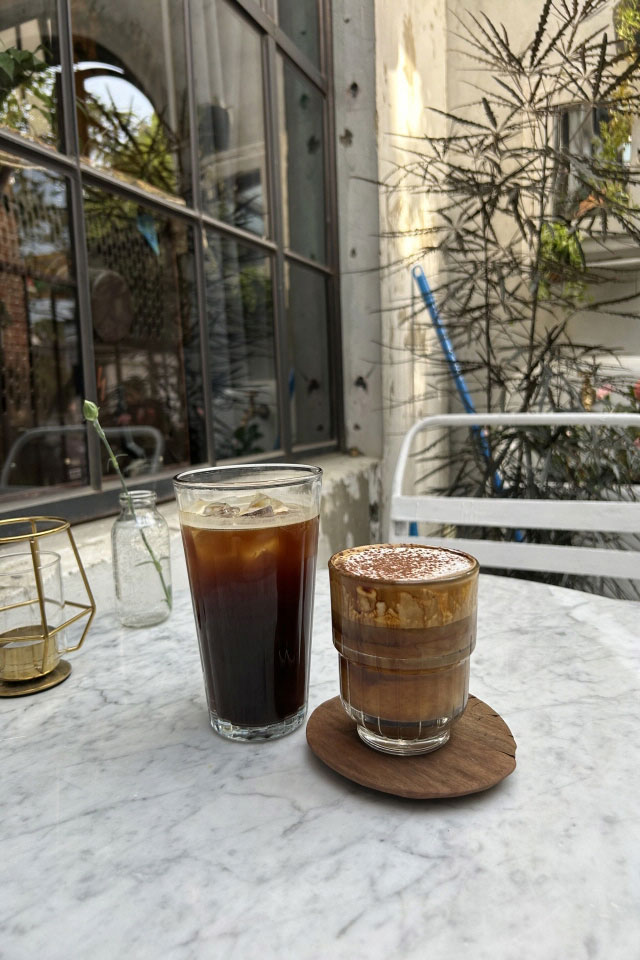 I had actually received my coffee quite a while ago, but I was too busy exploring to even think about drinking it! Here's my 1938 Mansion Latte and my friend's Iced Americano.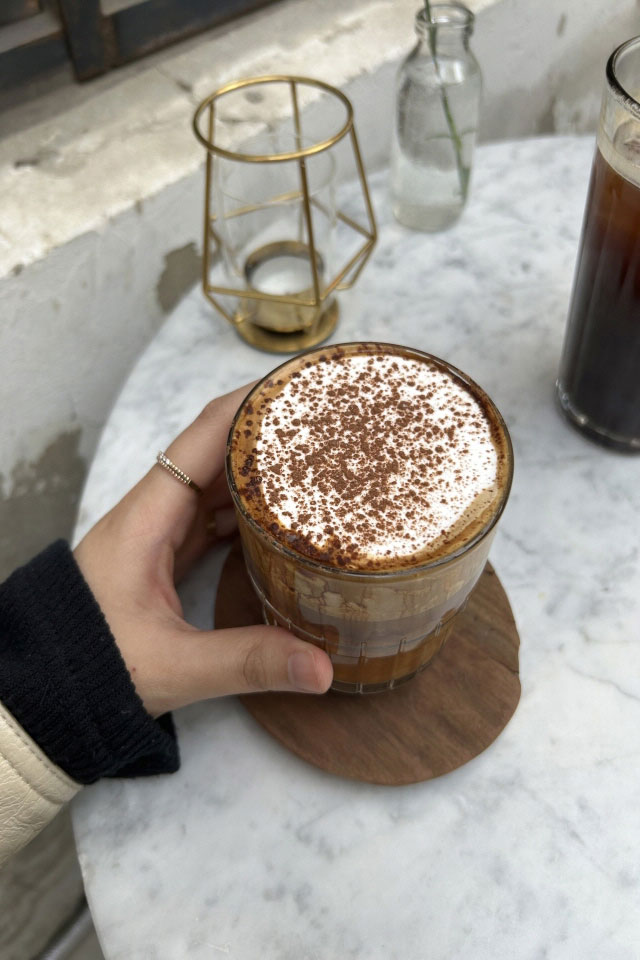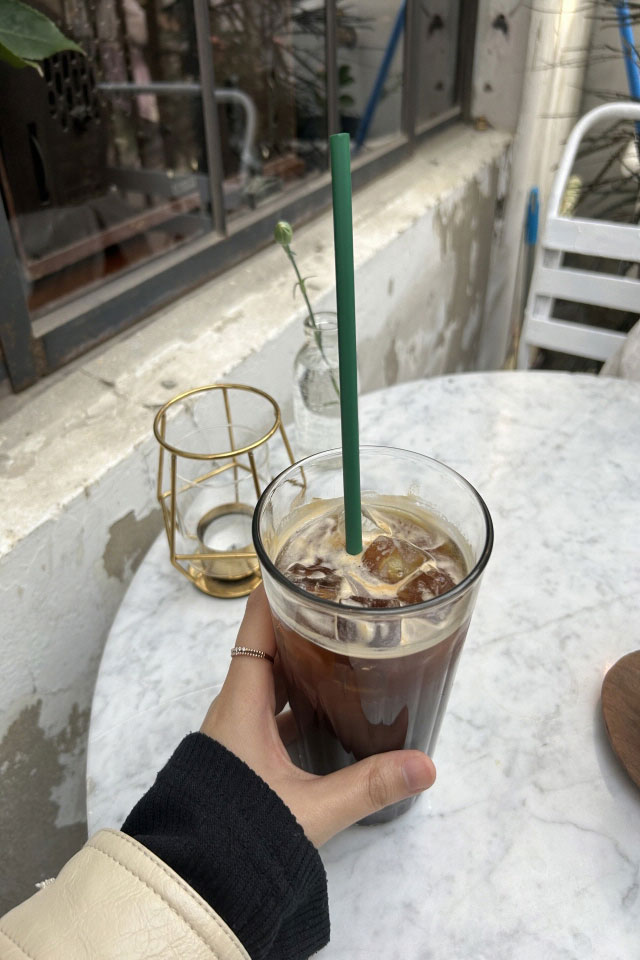 "Delicious Cream and Coffee Combo at 1938 Mansion"
The 1938 Mansion Latte is like an Einspänner. It's sweet and smooth with delicious cream, followed by a rich and deep coffee flavor that fills your mouth.
I also had a sip of my friend's Iced Americano. He had chosen a dark and rich bean over a light and fruity one. The coffee was incredibly tasty, almost entirely devoid of acidity but full of a rich, deep flavor.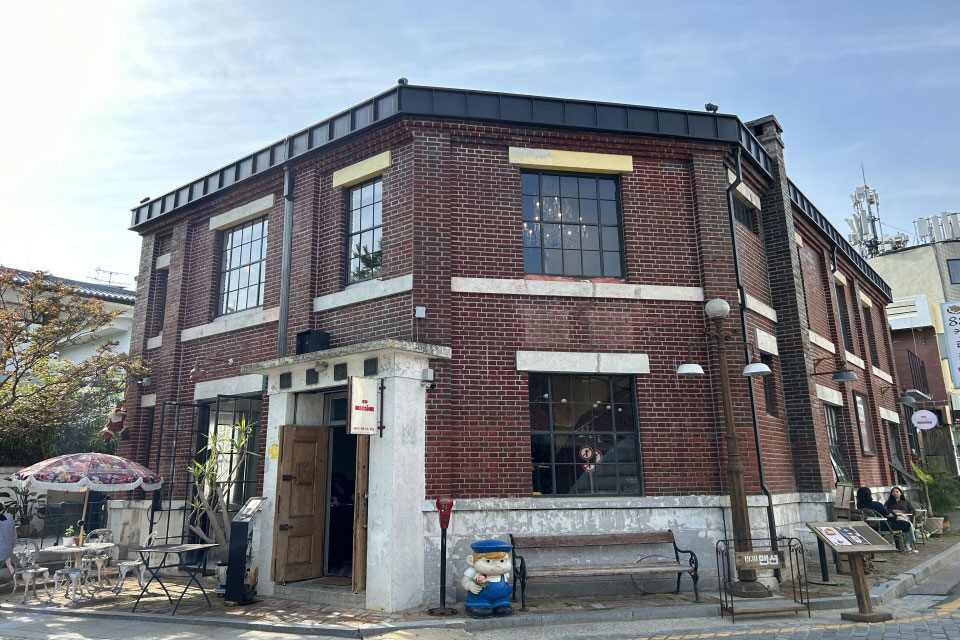 Did you know that 1938 Mansion was originally Jeonju's first apartment? I was amazed to learn that the owner preserved the old building, transforming it into a café while keeping its history alive.
What's more, while most cafés in Jeonju Hanok Village close early, 1938 Mansion operates until midnight, which is a plus! If you're visiting Jeonju Hanok Village, why not stop by 1938 Mansion and enjoy a leisurely cup of coffee?
☕️
1938 Mansion
Address: 78 Eojin-gil, Wansan-gu, Jeonju-si, Jeonbuk
Phone: 0507-1425-3124
Hours: Every day 08:00-24:00 (Last order at 23:20)
The post From Vintage to Vogue: 1938 Mansion – Jeonju's First Apartment now a Trendy Café!☕✨ appeared first on Jeonju City Blog.