Hotel mobile marketing is a simple yet intricately detailed process of drawing more customers to your business by incorporating modern-day tools to increase your visibility.
With the rise of social media and our digital devices becoming an extension of our limbs, there is no better time to learn more about marketing hotels on mobile devices. While the world of online marketing strategies can become somewhat overwhelming at first, there is nothing easier than being able to connect to your clientele. People tend to use their mobile first to check for and book accommodation.
Whether you're curious about various link-building strategies or simply want to understand more about how to start hotel web marketing, this post includes the basics to set you on your way.
Guide to Successful Mobile Hotel Marketing
Since the international gates have opened after the pandemic, many avid travellers have sought to set sail around the globe once again. While many countries have begun opening their borders, most tourists are still a bit cautious about where to drop their anchors.
The use of mobile hotel marketing creates a doorway between you and your clientele. Open lines of communication and sufficient hotel marketing strategies, ensure patrons can call your hotel home.
There is a range of online tools that makes advertising for hotels just that much simpler. Since everyone has a device on hand, useful mobile guest services are one of the marketing trends with a big reward.
Below are just a few ways you can capitalise on mobile marketing to make sure that your guests can reach you on a mobile device. These simple steps can help you with marketing your hotel in the new normal.
Invest in Your Hotel's Website
Websites were essentially the first digital marketing tools implemented since the rise of technology. It is the olden day yellow pages for the new world. The information age brought up the need to be informed. As far as your hotel goes, a website is the first step in successfully achieving that goal.
People want to connect with you, and as such, your website can make sure that guests find the right information easily. A website also gives you the opportunity to reach out and engage in hospitality. In the same way, guests can sign up for a newsletter to hear of upcoming specials.
Your website design and development needs to be attractive. List all your hotel locations and allow users to book with them. If a website is done correctly, it will increase the most important outcome of hotel marketing strategies – visibility.
Check out some of the best hotel website designs to make sure you're using this tool to your full advantage.
Now that the internet is in almost every pocket around the globe, you need your website to be mobile-friendly. Ensure it is easily accessible on any mobile device such as cellphones, tablets, and laptops.
Consider Adding a Blog
Once your mobile hotel website is live, you may want to consider adding a blog. Think of the website as the 'business' and the blog as the 'personality'. Studies have shown that a blog can build trust and initiate a relationship between you and your customers.
There are many reasons to start a blog, but the biggest selling point is that you're able to show guests another side of your company's personality. Whether you're replying to comments on Twitter or sharing vital information and travel guides on your blog. Each of these can contribute to a better relationship with your guests.
You can include these roles within your existing marketing team or outsource content writing to a team of dedicated professionals.
If you're marketing for multiple hotels around the country (or the world), your blog can help advertise the various locations. Each post could reflect something interesting within the company. It can showcase community outreach programs to charitable initiatives. I can also show patrons what sights to see on their vacation in the form of a travel itinerary.
Engage SEO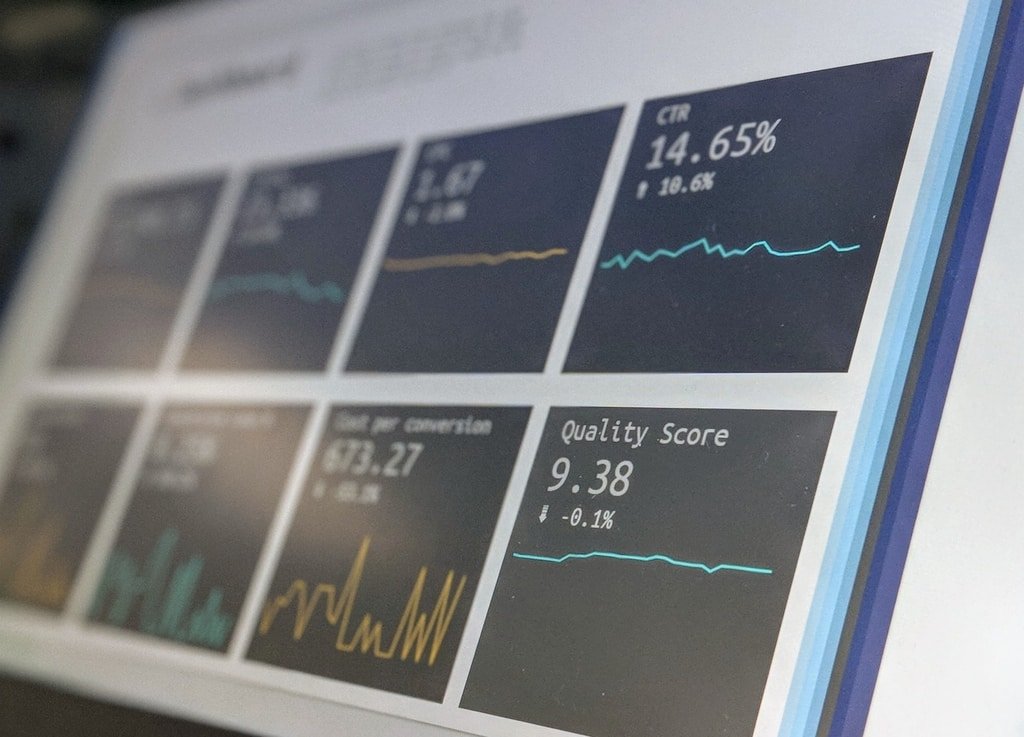 After completing the basic website, you might be wondering how to market it. Once the basics of your website are done, focus on aligning your hotel marketing strategy with the best SEO practices. This will ensure that you're engaging with your clientele while making use of the inherent power of the internet.
While SEO optimizations may seem extremely technical at first, a simple mobile marketing conference or guidance from a professional can quickly set you up for success. SEO makes use of various tools across the internet to ensure that your website, blog posts and travel mediums are visible through a quick Google search.
You can book SEO health and help sessions with Travel Tractions to ensure that your strategies are especially effective. The outcomes of good SEO can depend on several factors ranging from content, web design, age of a page or the authority of your brand. Nonetheless, engaging in solid SEO practices provides the opportunity to reach your audience.
Make Use of SEM
Search Engine Marketing seems very similar to SEO at first. Although, the two have varying focuses that makes them intrinsically different. While SEO aspires to increase your organic visibility (for free), SEM allows you to also increase visibility through paid advertising.
The use of Search Engine Marketing is seen all over Google in the form of ads at the top of any search engine results page (SERPs). SEO allows you to work your way through the SERPs to ensure the number one spot. SEM gives you a headstart for your audience to reach you quickly, and can effectively put more money in the bank.
Pay Per Click (PPC) is a tool used by SEO strategists to ensure a better chance of converting wandering eyes to booked in clients.
Initiate Chatbots
After you've incorporated the correct mobile marketing strategy to get a patron to your web page, you'll have to find a way to interact with them. While most companies make use of emails and instant messaging, these techniques have a time and a place. An automated chatbot will allow your prospective guest to quickly access any information they cannot find on your hotel's page.
A chatbot is easily connected to a web page and will pop up once a user has opened the site. This means that your chatbot should be ready to answer any and all pertinent questions. A good place to start is your most frequently asked questions. This is the easiest method of incorporating chatbots into a site.
While it allows your hotel to quickly answer questions, a pre-generated answering service doesn't always help your guests with specific questions. For this purpose, the site can then forward your patron to a manned chat. If there are some seriously specific questions to be answered, a trusted employee will help your guests feel right at home.
Use Social Currency to Your Advantage
Visibility in the modern era is more than a well-meaning advert played on a radio station or showcasing a lifestyle on TV. While it is important for guests to find you online, it is just as important for you to find them.
With the influx of influencers and hashtags, a stay at your hotel is definitely going to be posted across most social media sites. In this case, a picture is worth a thousand followers. If you've shown your patrons a good time, chances are that they will leave their reviews sprinkled across social media.
This is free social currency for the hotel mobile marketing team to take full advantage of. As long as you're easy to locate on these social media sites. By booking social media specialists on your team, social media could become an excellent way to build your authority.
The role of social media, in a sinister fashion, equates to Big Brother in dystopian novels like 1984 by George Orwell. However, with social media and user-generated content, you have free hotel internet advertising. So it is vital that your hotel is in optimal shape, offering top-notch service 24/7.
One might argue that this limits the hotel's marketing team as you're essentially giving up control of what gets posted and who sees it. Although, in order to turn a problem into a solution, you'll have to focus on what to do to mitigate crises your guests can bring upon you using their mobile devices.
Social media marketing is a great tool for hotels, especially if it's used to its full potential – read this social media marketing guide to learn more.
Should I Use Other Communication Tools?
The answer is yes. Use them all – as long as they're beneficial to you and your client base. If you're finding lots of bookings made through third-party sites, it may be best to ensure a line of communication is available through that site. In most cases, you're free to quickly pick up an email address or to message clients directly through the third-party app.
Are your clients mostly booking through direct channels? Well, that's even better. This means that the appropriate page is easily accessible. It is important to ensure third-party apps are able to direct guests to the hotel site or an employee on standby.
These communication tools can help with mobile check-in and hotel reservations. It can also answer any questions related to the current policies within the establishment.
Build and Brand a Hotel App
While it may be advantageous to build and brand a beautiful hotel mobile app. Many companies forget that the app itself should not only be useful but also sustainable.
Firstly, apps can be designed to cater to the very services guests may require. You can implement the hotel mobile check-in through the app or it can be used as a direct booking channel.
Your app's focus should not solely revolve around providing answers to frequently asked questions. While this allows guests to use your app leading up to their stay and during, what happens once they've left their review and have gone back home?
About one in four mobile users only use an app once. According to this article, about 23% of users would only use an app once. Think about it – why should I keep an app on my phone if I'm not using it? Why shouldn't I delete something if it has fulfilled its purpose from launching it once?
Secondly, while hotel mobile apps are beneficial, there is a need to improve the sustainability of the apps. This can help ensure that you're in constant connection with your audience. In turn, it can help your hotel become a dynamic organisation, unafraid to change following what guests require.
Keep Your Finger on the Pulse
While the digital world is ever-changing, your mobile marketing strategies should be too. Technological change is here to stay and will continue to develop with future generations. You'll have to fine-tune your hotel mobile marketing techniques to the trends around you (and that of your patrons).
Stay on top of new upgrades on social media. Be in the loop regarding new apps and tools that people use to communicate and plan their travels. This will guide you in improving your marketing strategies to benefit your business and guests. From content writing to link-building strategies, staying in the loop will ensure success in mobile marketing techniques.
Final Say on Mobile Marketing for Hotels
New changes in the digital world and the influx of tourists after the COVID pandemic, created loads of new opportunities to take advantage of. Ensure that your hotel is transitioning to mobile marketing in the right way.
While there are a few steps to keep in mind, each plays into the next, making these changes that much simpler to implement. Be sure to work through them step by step and incorporate your brand into mobile marketing techniques.
From blogging valuable travel content to reaching the best influencers, a mobile app or website for hotels and social media strategies will surely improve. By putting the needs of your guests first, booking at your hotel on a mobile device will become a breeze for them. It will also be a reward for the hospitality you offer.
The post Hotel Mobile Marketing: Strategies & Marketing Trends 2022 appeared first on Travel Tractions.