Hotel advertising has always been important. However, with the shift from traditional media to digital media, there has been a change in the way people travel and how they book their accommodation.
For this reason, having an online presence is fundamental for your hotel to generate brand awareness and get more bookings. Focus on hotel web advertising is one of the best ways to strengthen your business's online presence.
In this article, we'll look at nine of the most effective hotel digital marketing strategies. With these tips, you can generate more interest in your hotel and convert potential clients into paying guests.
9 Best Hotel Digital Marketing Strategies
There are several components involved in hotel internet marketing. Below is everything you'll need to know to get your hotel to the top.
1.   Have a Hotel Website that Works
The first step to establishing an online presence is to have a website. And not just any website but one that works properly. It should provide a good user experience and be easily discoverable by your potential guests.
If you have a website that is not visually appealing or is too complicated to use, it may turn away your potential guests. And if you want people to book directly through your hotel website, you should focus on creating a pleasant user experience with captivating hotel web designs. A good website could save you anything from 10% – 25% in commission and fees from other platforms, so it is always a great investment.
To do so, ensure that you have a good hotel website design. This should include large, high-quality images, as well as enticing descriptions of your hotel and opulent offerings. It should also include a clear call-to-action that is easy to navigate.
Additionally, it's essential to ensure that your hotel website is mobile-friendly. Research by Booking.com suggested that in 2018, 52.2% of their global web traffic came from mobile devices.
This figure is likely to have increased, so having a website that can be found on multiple devices at any time should be a top priority. Also, ensure that you have a responsive design so that potential guests will stay and make a booking on your site.
For more information on mobile-friendly marketing efforts, check out these mobile marketing strategies.
2.   List Your Hotel on Google
The next step to establishing a strong online presence is to list your hotel on Google. Before the internet, people turned to 'Yellow Pages' when searching for a business's information. It served as a directory that had a registration of all kinds of businesses.
Today, Yellow Pages are a thing of the past as the internet, and ultimately search engines took their place. And with Google receiving over 92% of global searches, it's no surprise that everyone wants to get their businesses listed on this leading search engine.
Getting your hotel business listed on Google is fairly easy and free of charge. Simply visit Google My Business, register, and create a business profile. The information required includes your hotel's name, location, star category, facilities, contact details.
Google will then create an E-card for your business, including all the information mentioned above. Other information that may be displayed includes customer reviews and frequently asked questions, as seen in the image below.
3.   Implement Search Engine Optimisation
Now that your hotel business is listed on Google, you will need to maximise your reach amongst your target audience. This can be achieved by having an attractive, user-friendly website and focusing on search engine optimisation (SEO).
A well-executed hotel SEO strategy is essential for strengthening your business's online presence. This is because SEO will help your website rank higher on Google for different keywords or queries. Below are three areas you should focus on when implementing your hotel SEO strategy.
On-Site SEO
On-site SEO involves optimising the elements on your website to rank higher on search engines and earn more organic traffic. To improve your hotel's on-site SEO, follow these steps:
Define your target audience
Conduct keyword research
Optimise your page title, meta description, and URL
Add relevant, authoritative and trustworthy content to your hotel website
Arrange headings and subheadings
Optimise your images
Include hotel schema
Improve your website's loading speed
Ensure your website is mobile-friendly
Optimise your existing content
Off-Site SEO for Hotels
Optimising your hotel's off-site SEO involves improving users' and search engines' perceptions of your website's authority, relevance, and trustworthiness. Unlike on-site SEO, you cannot directly control these elements. However, you can certainly influence them.
Building backlinks is one of the best ways to improve your hotel's off-site SEO. Google uses the number of backlinks leading to your site to weigh up its value and relevance. A great way to acquire more backlinks from high authority sites is through well-executed link building efforts. For more information, check out our link building packages.
Local SEO for Hotels
Local SEO comprises several elements, such as ensuring that your location appears in local search and managing your online reputation.
To improve your hotel's local SEO, ensure that your property is listed on Google and focus on optimising your on-site SEO. Also, be sure to start with your hotel name, address, and phone number (NAP).
Other beneficial details to include is your business description, hours of operation, images, videos, reviews, and directions. Google will use this information to evaluate the authority of your hotel website, helping it rank high on search engine result pages (SERPs).
4.   Leverage Social Media
In this digital era, if your business does not have a social media presence, then you're missing out on a large pool of potential guests. With 4.48 billion active users globally, social media has become a crucial element for just about any online marketing strategy.
By leveraging social media platforms, you can effectively reach a larger audience. These powerful platforms include Facebook, Instagram, Twitter, YouTube, Pinterest, and TikTok. These platforms also provide ample opportunities for you to interact with existing and potential guests and build lasting relationships.
While social media is a powerful tool, it can be tough standing out above the noise. As the travel and hospitality industry is highly saturated, you'll need a well-executed social media strategy to succeed. Below are some hotel social media marketing tips you can implement to strengthen your brand's online presence.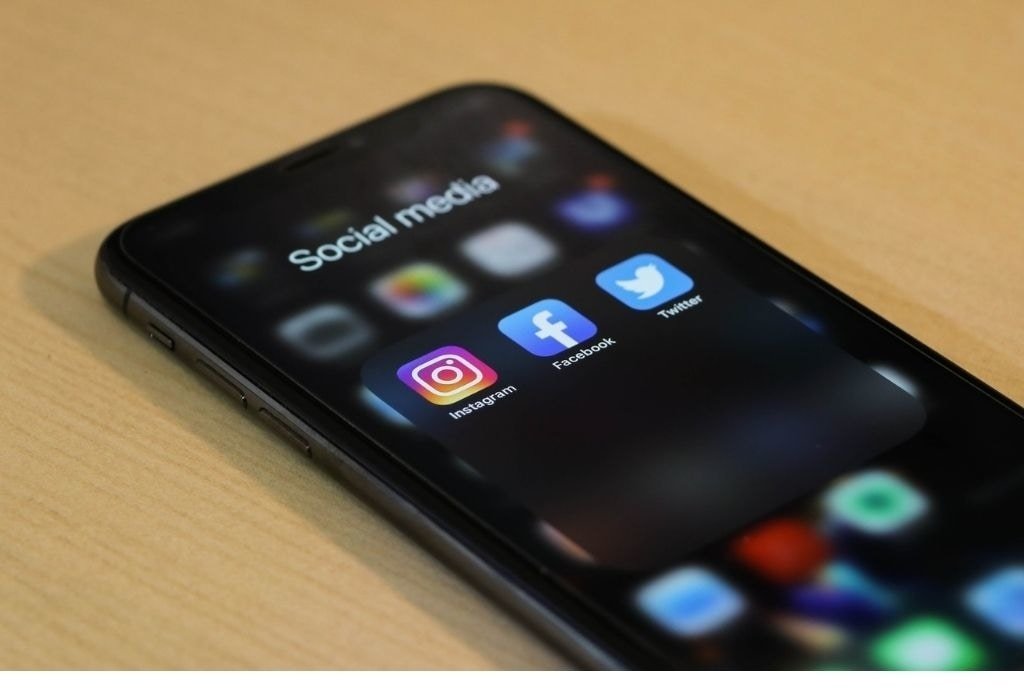 Know Your Target Audience
Before creating and posting content, it is important to understand exactly who your target audience is. With social media, you can target specific users based on factors like age, demographics, income, geographic location, etc.
With this information, you can better tailor your content towards your target audience. For example, if your property is an all-inclusive beach resort, you may tailor your social media marketing efforts towards families or groups of friends.
Focus on Visuals
As users scroll through countless posts each day, online advertisements with mostly text receive less engagement. For users to engage with your hotel's content, it is recommended that you include simple and attractive visual aids.
Social media platforms that focus on visuals include Instagram, YouTube, TikTok, and Pinterest (learn more about Pinterest marketing here – one of our favorites for Travel). Your social media images and  videos should showcase your property, amenities, surrounding scenery, and nearby attractions. Below is an example of Marriott Hotel's Pinterest board for their Bangkok Thailand properties.
Social Listening
Social listening is the process of identifying and assessing what is being said about your hotel brand online. By monitoring your social media for keywords and mentions, you will gain a better understanding of your target audience and industry.
Social listening is great for discovering potential leads and engaging with your audience. It also helps you keep track of your overall brand health, generate ideas for future campaigns, create content your audience wants to see, and more.
5.   Take Advantage of Influencer Marketing
Another way you can leverage social media to improve your hotel's online reputation is with influencer marketing. Many travellers are active on social media platforms and seek entertainment, reviews, and inspiration from other users.
Influencers on social media have a large following of people who trust and value their recommendations. For this reason, having these individuals promote your property can greatly benefit your hotel business.
Generally, the transaction between a hotel and influencer involves the hotel providing the influencer with certain benefits (like a free stay) in exchange for media coverage.
The influencer will showcase your property from the viewpoint of a typical guest, which will in turn influence the attitudes and decisions of their respective audiences. Below is a YouTube video of an influencer promoting a Bali beach resort.
6.   Use Email Marketing
Email is one of the most commonly used forms of communication today. As such, including email marketing in your online marketing strategy is a no-brainer.
Email marketing is a great way for hotel businesses to keep existing and past customers engaged, convert potential guests, and spread brand awareness. It is also said to yield the highest return on investment. Below are steps to help you start email marketing for your hotel:
Include a subscribers' box on your website (make sure that it is visible)
Build a strong contact list starting with your subscribers and guests
Segment your list based on the type of traveller (business, leisure, etc.), preferences, the frequency at which they visit, etc.
Choose an email marketing tool (Mailchimp.com is a great option)
Ensure that your emails are branded
Have a landing page (where visitors land after clicking on the link in the email)
Following these steps, you'll be all set to carry out your email marketing campaigns. Possible emails you may want to send out include promotional emails, festive greetings, feedback collection.
7.   List Your Hotel with Online Travel Agencies
Another consideration for good online hotel advertising is to work with Online Travel Agencies (OTAs). Popular OTAs you may want to list your property on include Tripadvisor, Booking.com, and Trivago.
Listing your hotel on OTAs will help your property to increase visibility, maintain a higher occupancy rate, and rank higher in search engines. And to effectively promote your hotel on these sites, be sure to include good-quality images and content.
Like Google and social media, OTAs have their own algorithm. This algorithm generally favours properties that receive a higher number of direct bookings. Along with quality content and images, investing in paid promotions can also help increase bookings, as well as your revenue and OTA ranking.
8.   Write Hotel Blogs
Another important component of just about any hotel digital marketing strategy is blogs. In the hotel industry, blogging is an excellent way to communicate information, expand on topics, and attract like-minded readers and potential guests.
Blogging also helps with SEO. Similarly, the process begins by conducting keyword research. This is done to identify the topics that your target audience are searching on the internet. Following this, you can create engaging content.
Generating engaging blog content helps your hotel business stand out above your competitors. It also offers value and helps create a dialogue between your hotel brand and potential guests. This way, when the time comes to book a hotel, your hotel will be at the front of their mind.
One of the key ranking signals to Google is relevance. Blogging allows you to have a constant stream of fresh content on your hotel website, which helps to keep it relevant. This content can also be used to feed your hotel's other marketing channels, such as social media, brochures, and newsletters.
While blogging is a great tool for your hotel marketing strategy, it only truly pays off when you begin generating a good amount of organic traffic. To help you get the most out of your blogs, check out this article on how to increase traffic to your blog.
9.   Use Google Hotel Ads
Google Hotel Ads is a hotel metasearch engine. It is integrated with various other Google services, namely Google Search, Google Maps, and the AI-powered Google Assistant.
The Google Hotel Ads platform presents information about hotels, their room availability to users who enter relevant search queries. For each hotel ad displayed, the platform also allows users to perform quick room rate comparisons via the links to different booking platforms or OTAs.
This way, guests looking for accommodation in this area can easily compare prices and make bookings straight from Google Search.
Summary on Hotel Online Advertising
With a growing number of online users globally, internet marketing for hotels is becoming more and more necessary. But while online advertising presents many opportunities, standing out in this saturated market can be a challenge.
Fortunately, with this article, you now know the basics for advertising your hotel online. For more on how you can improve your brand's online presence in the travel industry, check out this article on hospitality marketing.
The post Hotel Web Advertising – 9 Best Digital Marketing Strategies appeared first on Travel Tractions.