It seems getting warmer every day as we're well into summer. One of the joys of summer is the summer dishes. My favorite summer dish is soba noodle. Today, I'll introduce two soba restaurants in the Geumam-Dong district in Jeonju. The district has been renowned as home to many great soba restaurants.
Girin Soba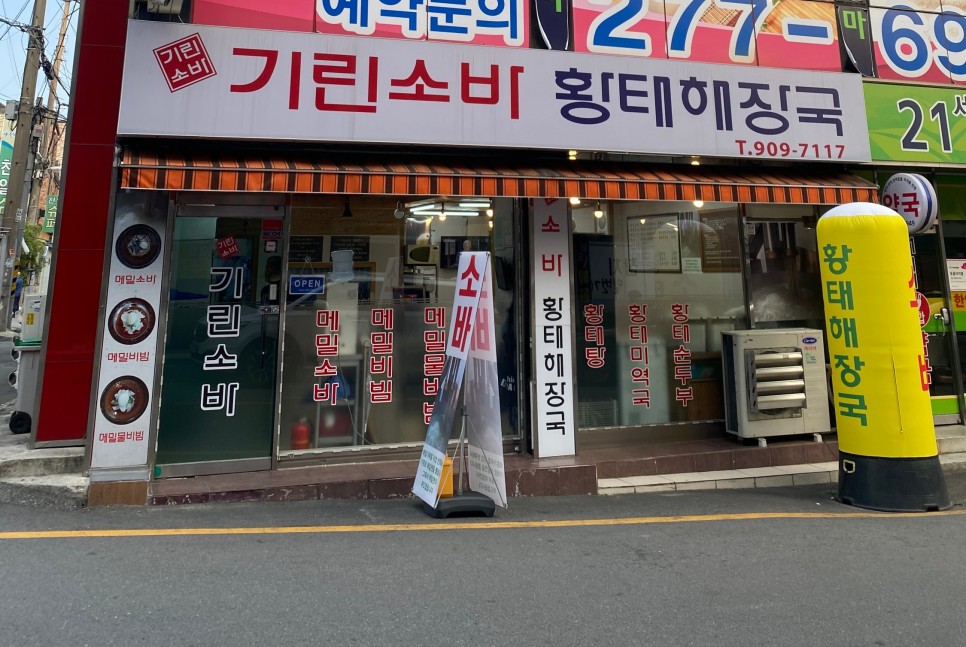 The first restaurant is Girin Soba. It's a relatively new venue but the restaurant produces its own noodle. My expectation just got higher.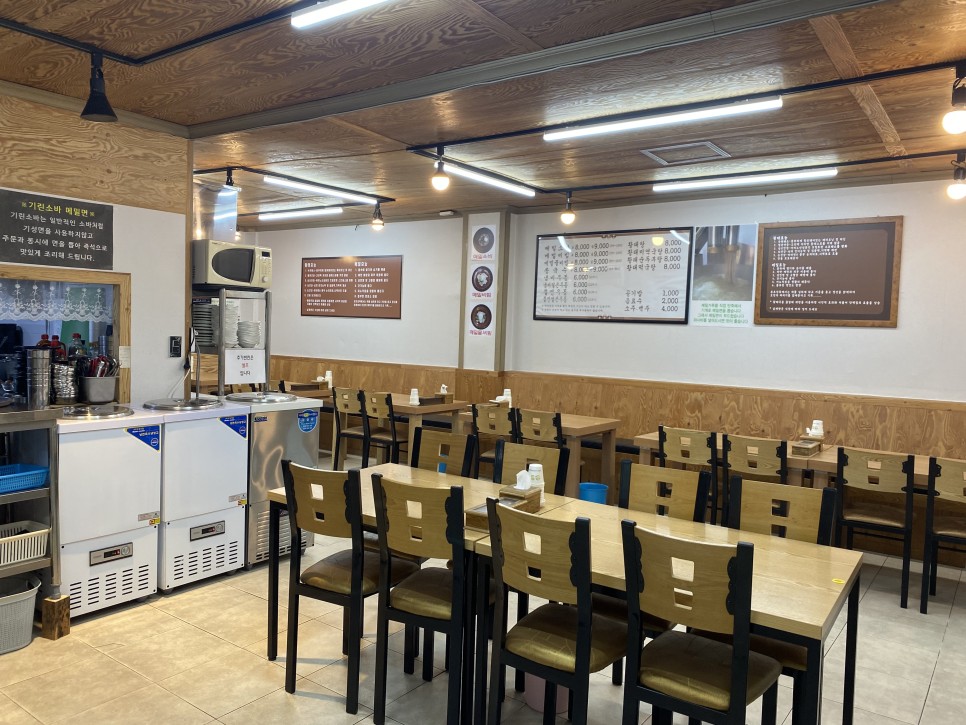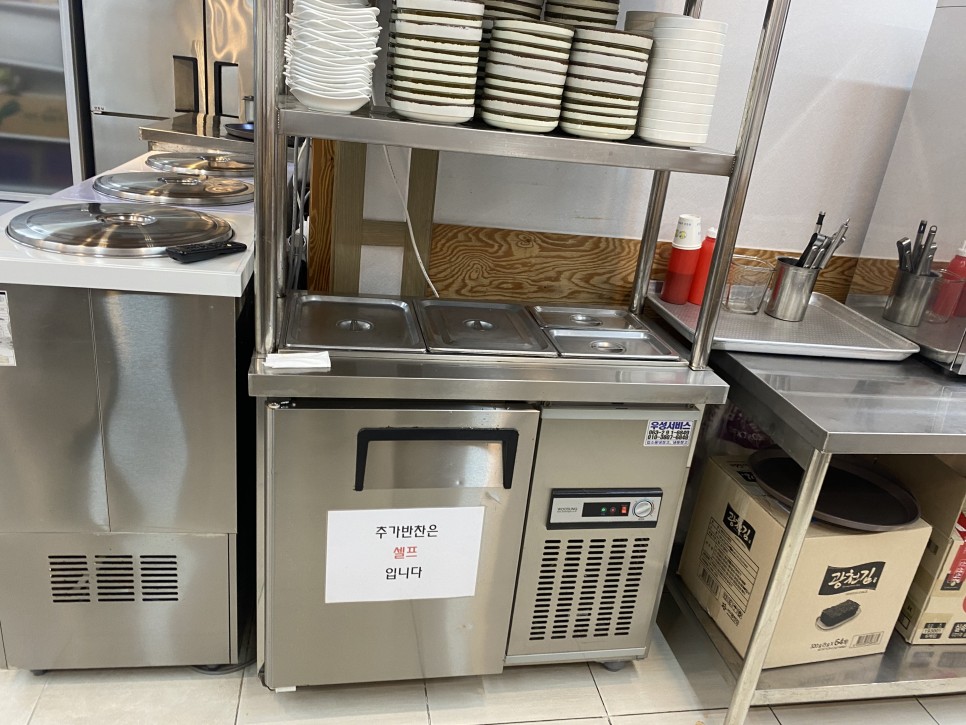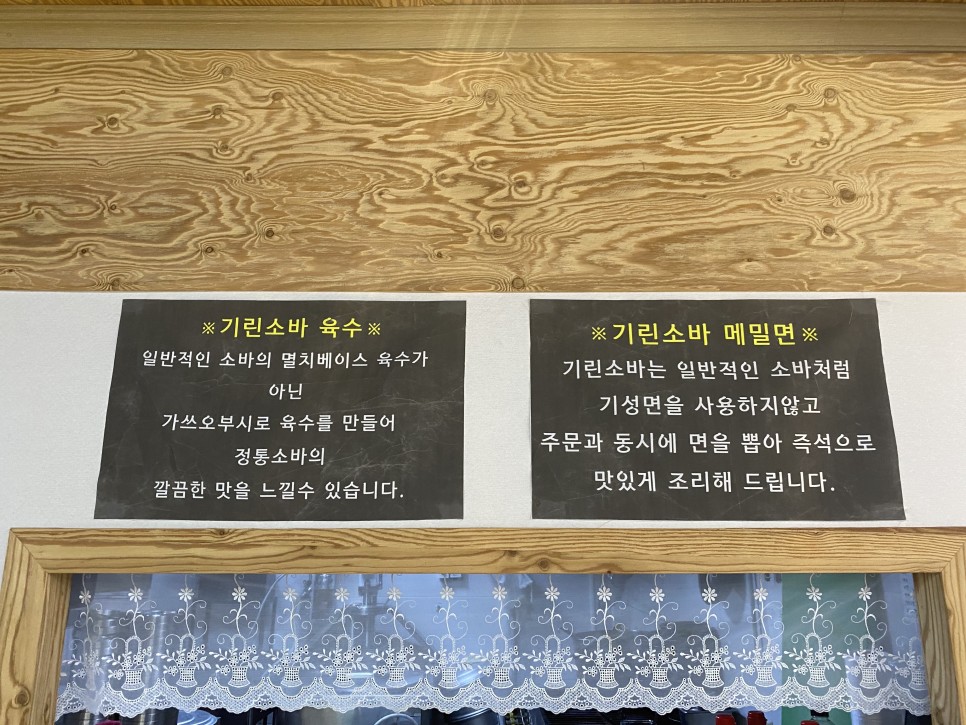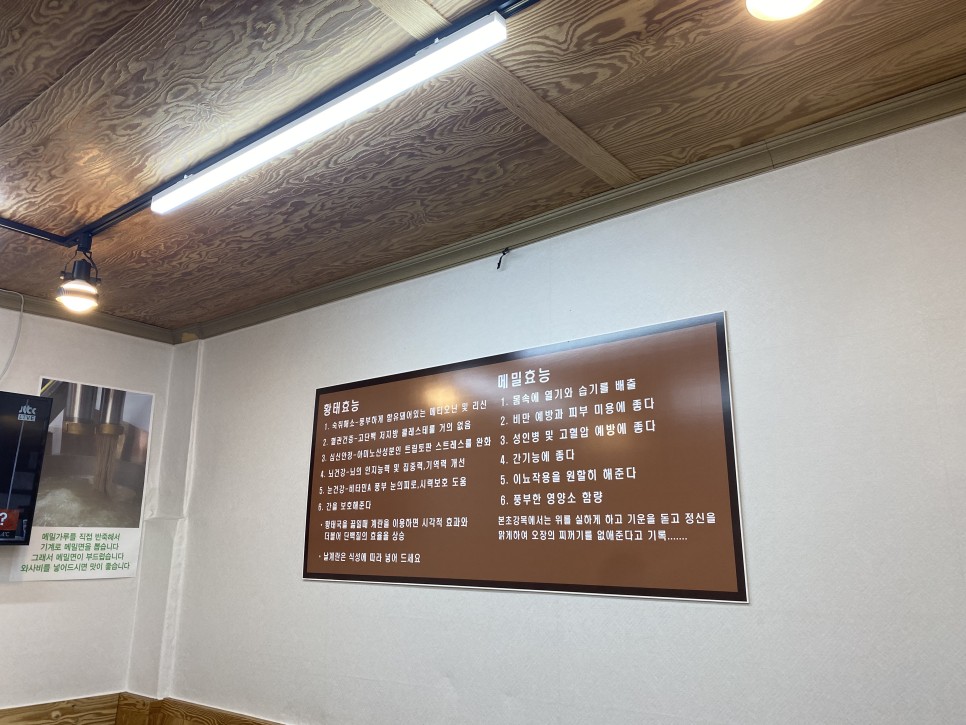 There are around ten tables inside. The soba broth at Girin Soba is made from bonito flakes (aka katsuobushi). Also, Girin Soba produces the noodle upon order.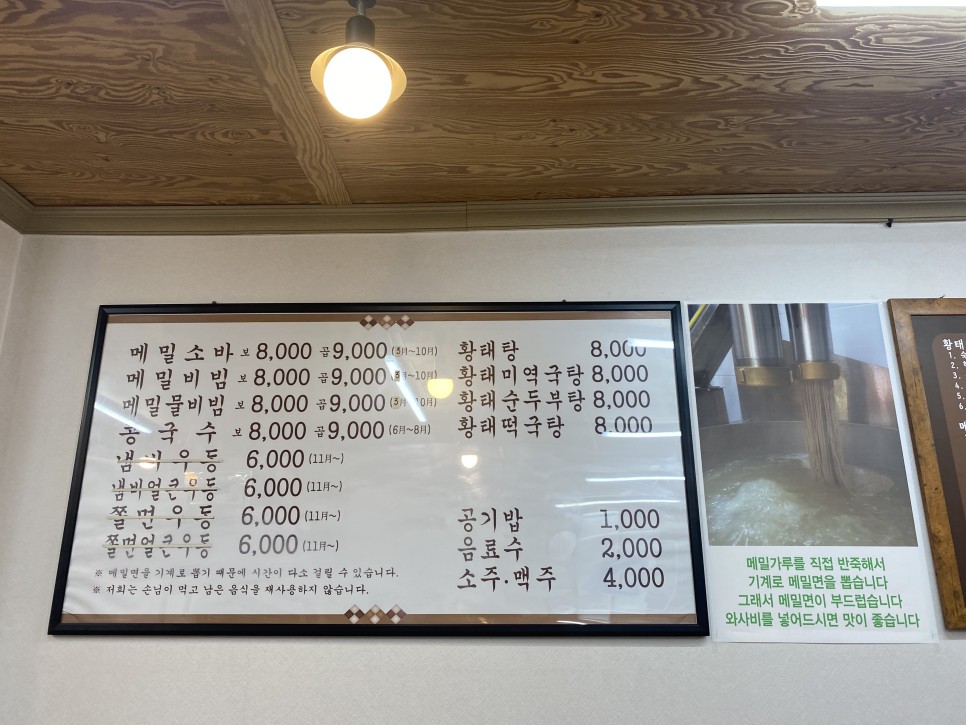 I ordered the usual buckwheat soba and spicy buckwheat soba. Also on the menu of Girin Soba are 'hwangtae' (dried pollack) soup dishes, such as hwangtae soup and hwangtae seaweed soup. The base of the hwangtae soups is a deep vegetable and hwangtae broth. I'll try them next time.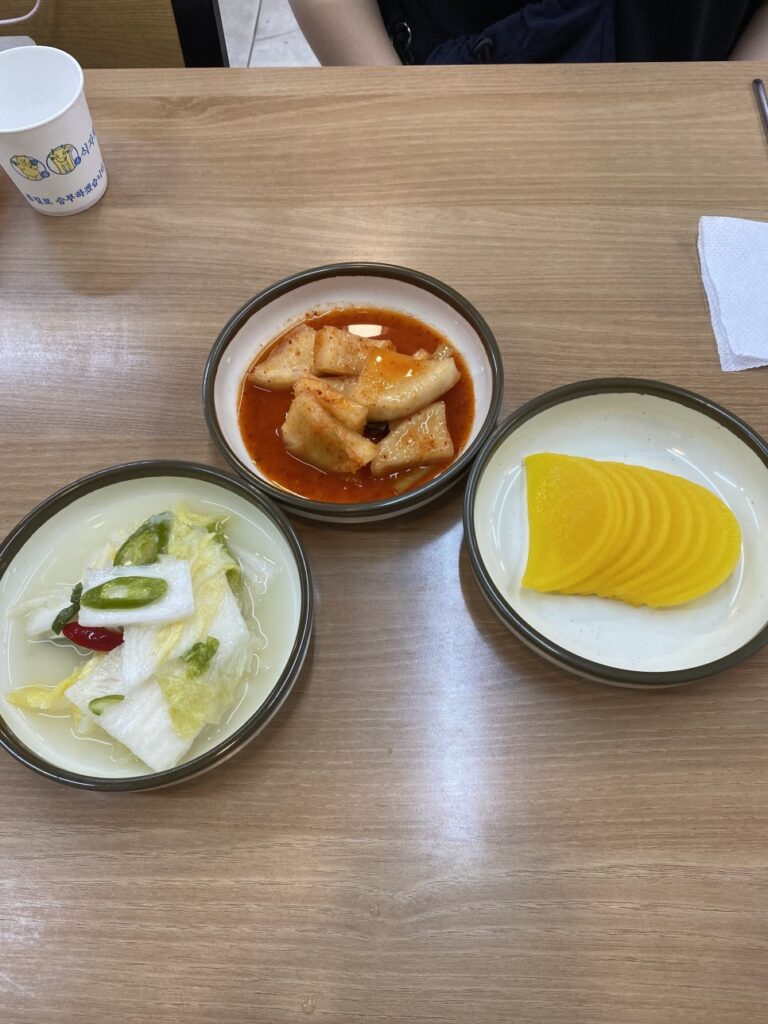 Side dishes arrived after the order. The white kimchi (kimchi made without red chilli pepper powder) was crunchy and sour, boosting the appetite.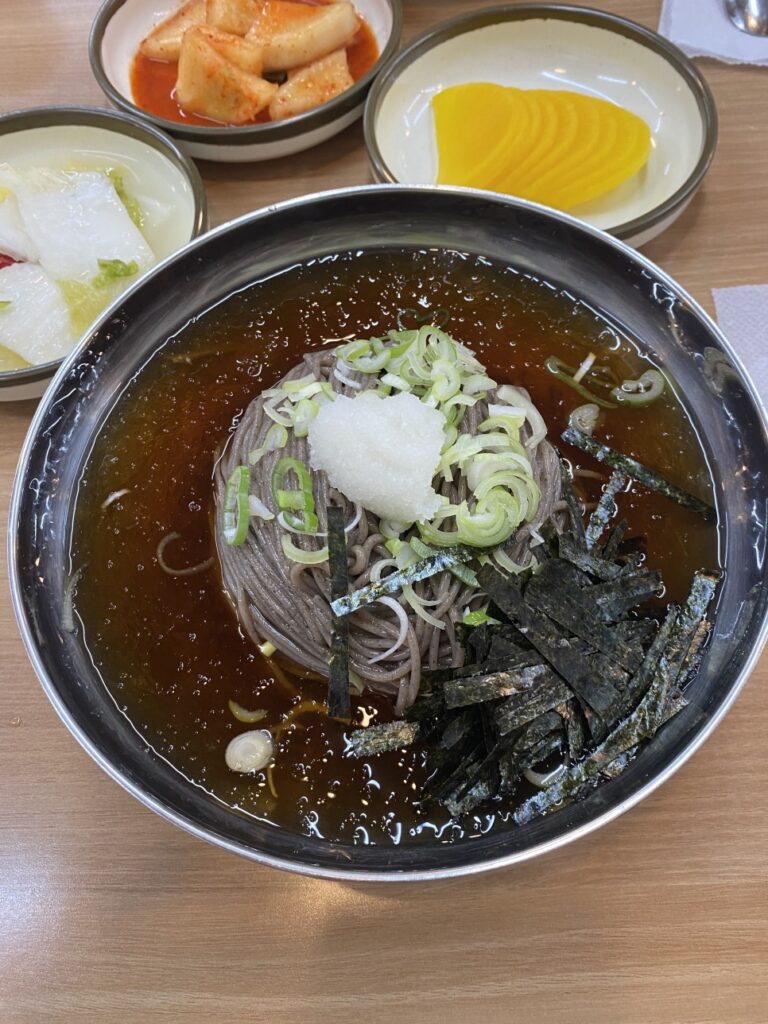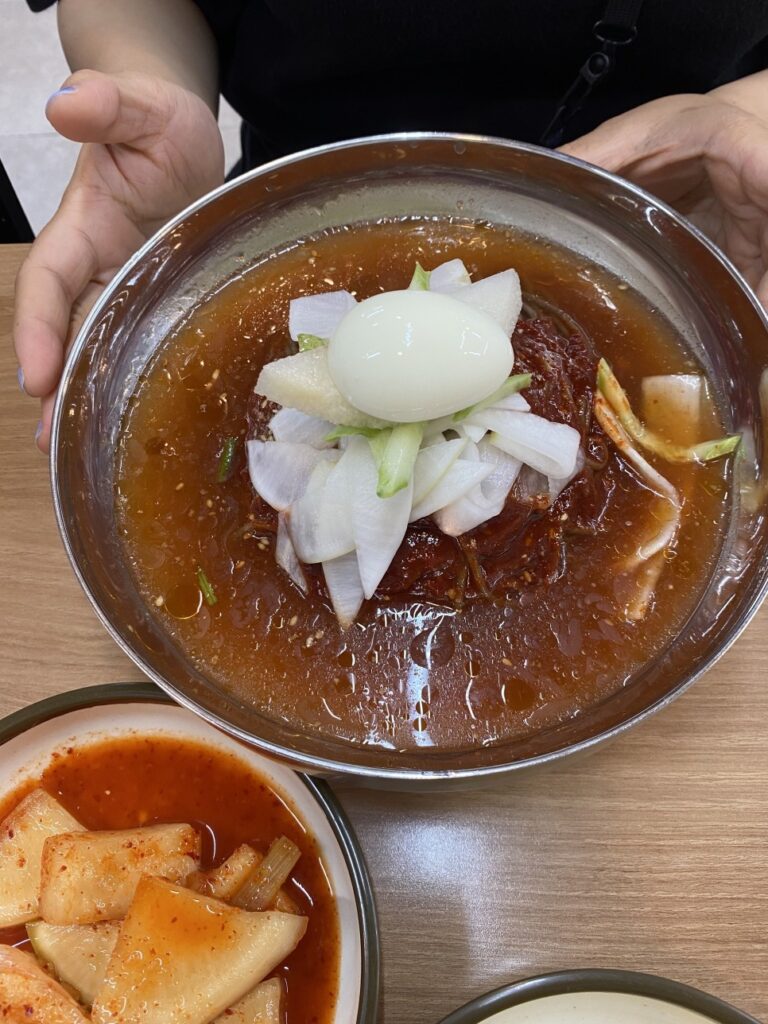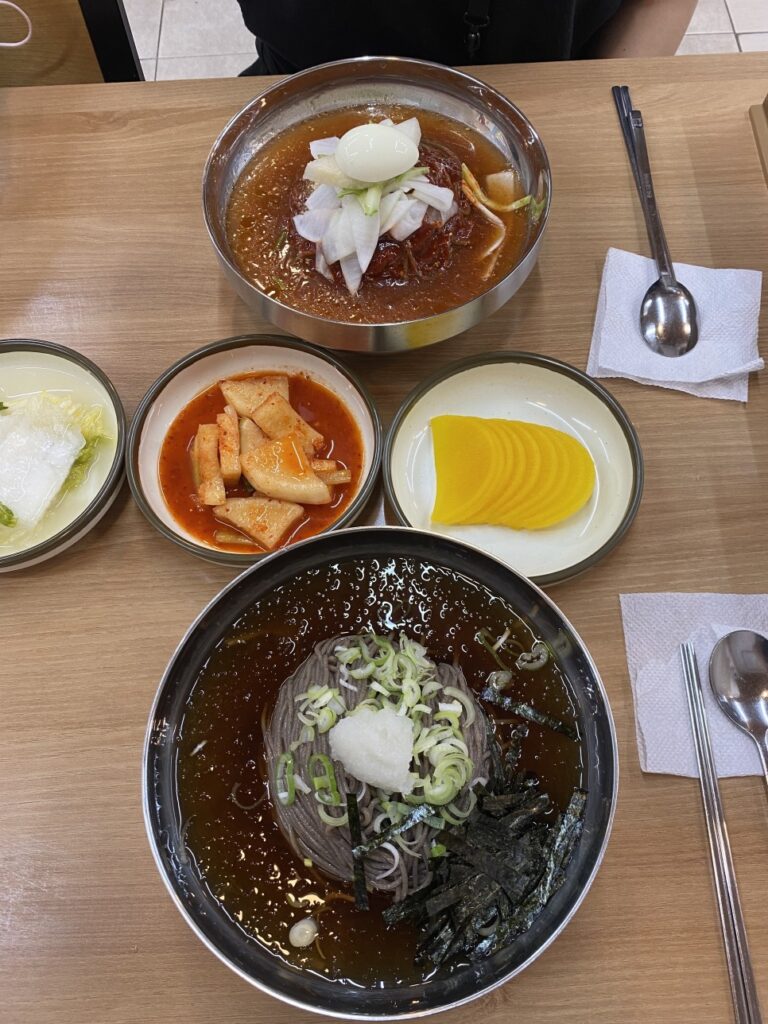 It didn't take long for my orders to arrive. Although the bonito flake broth was cold, I enjoyed its deep flavor. Also, compared to other soba venues, the texture of the noodle was softer. I could subtly smell the buckwheat too. I also loved the spicy sauce and the sesame oil flavor of the spicy buckwheat noodle. The spiciness and sweetness harmonized well, boosting appetite. This venue is highly recommended!
​Girin Soba
Address: Girindaero 400-8, Deokjingu, Jeonju
Opening hours: Monday~Saturday 10:30 ~ 20:00, closed on Sundays
Menu: buckwheat soba 8,000; spicy buckwheat soba 8,000; hwangtae soup 8,000 won
Taepyeongjip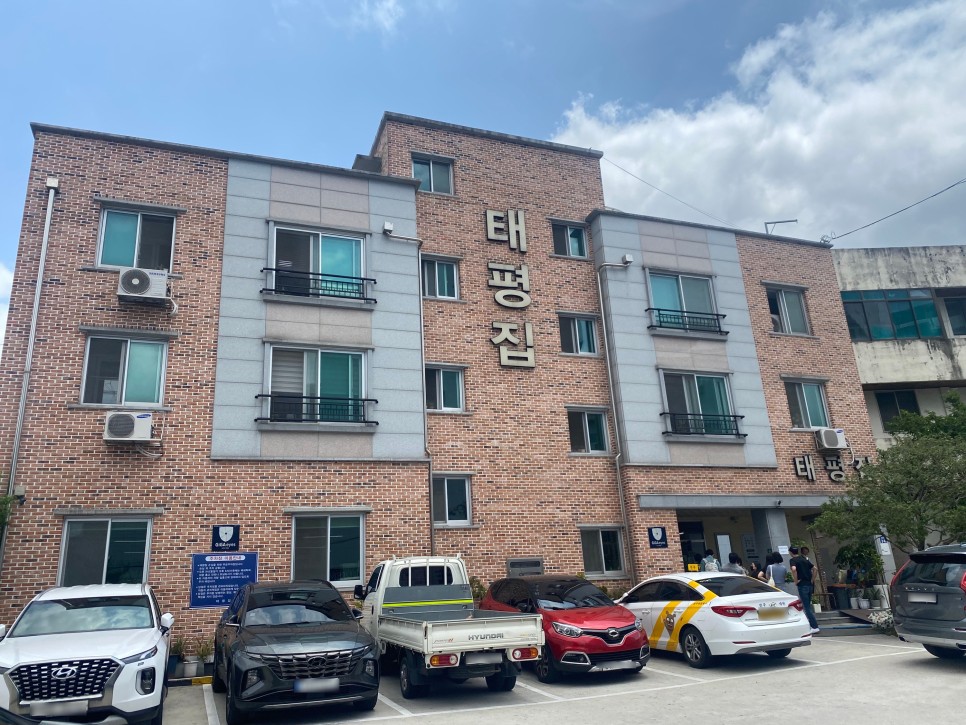 The second place is Taepyeongjip. This venue has been around for a long time. I remember coming here as a high school student. If you don't want to wait, I recommend visiting right after the opening or after 13:00.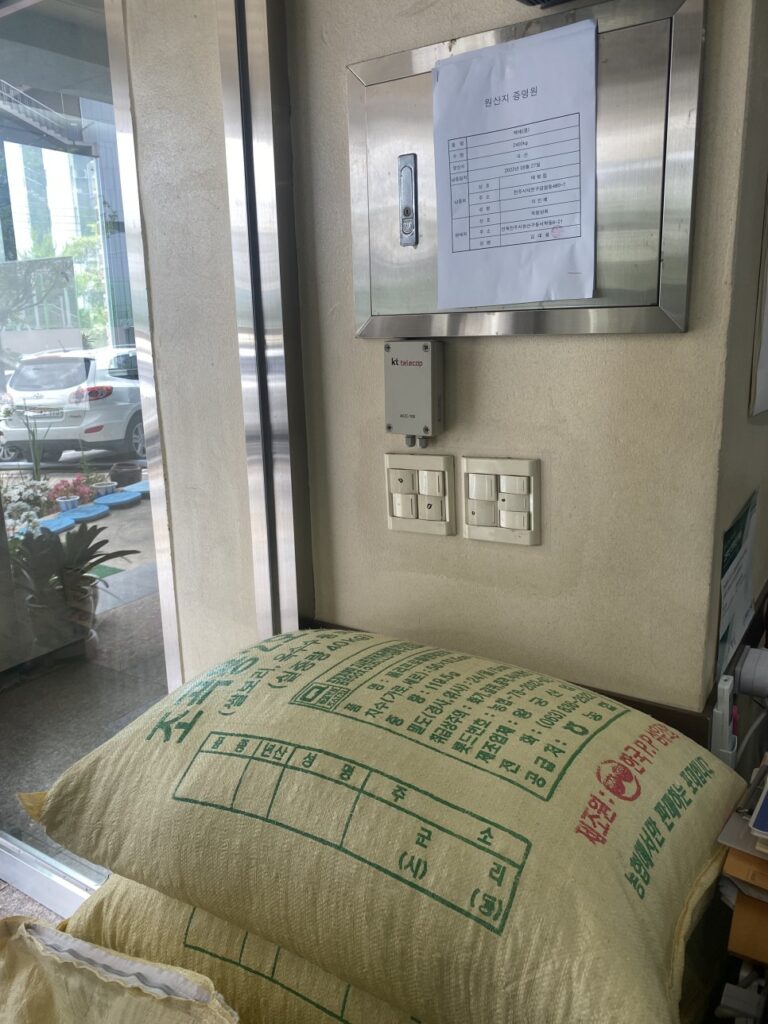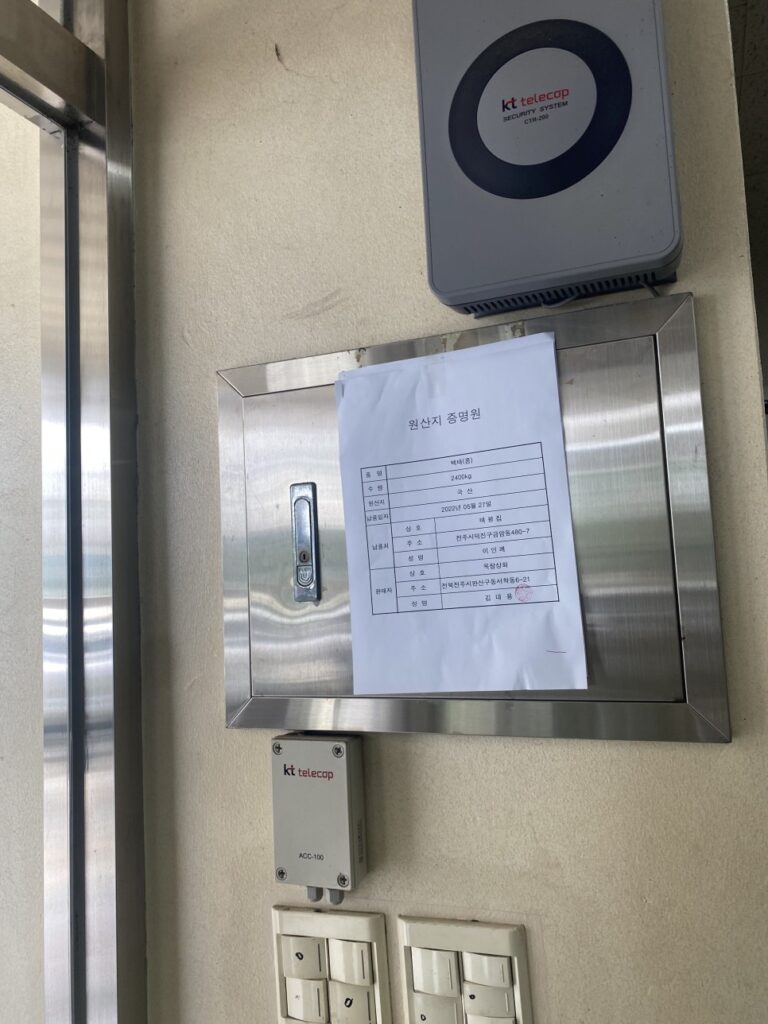 I also had to wait for about 20 minutes before sitting on a table. The certificate that Taepyeongjip only uses the locally grown beans caught my eyes. Here, the patrons order before getting a table. You can order kongguksu (noodles in cold soybean soup) with or without sugar.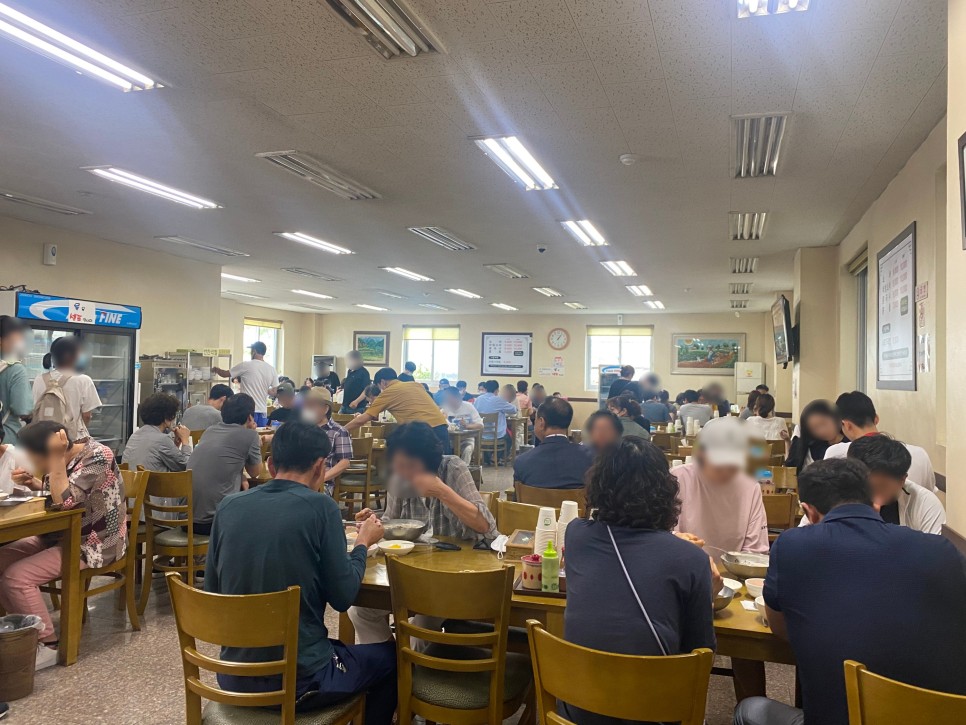 It's a big restaurant, but still full of people even after 13:00.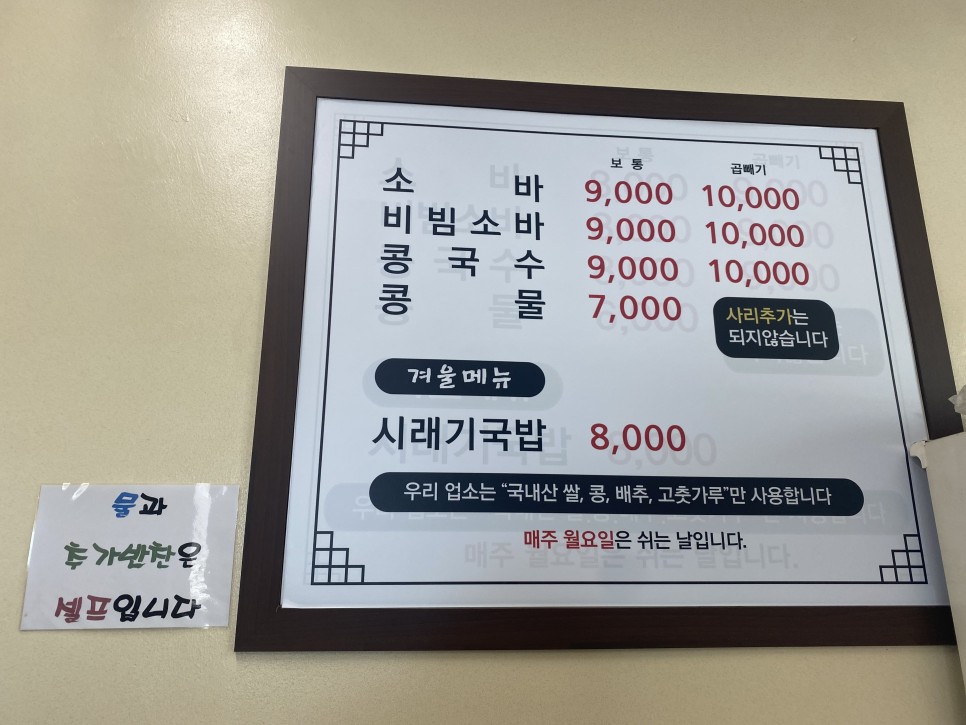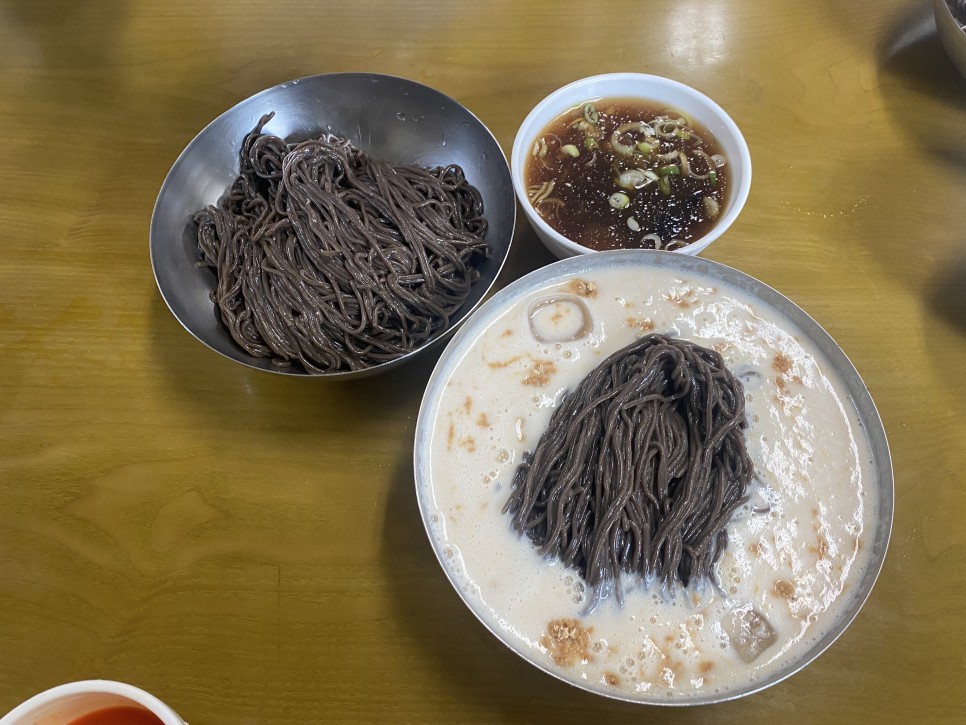 I ordered soba and kongguksu with sugar. I recommend ordering 'goppaegi' (double portion) if you're a big eater.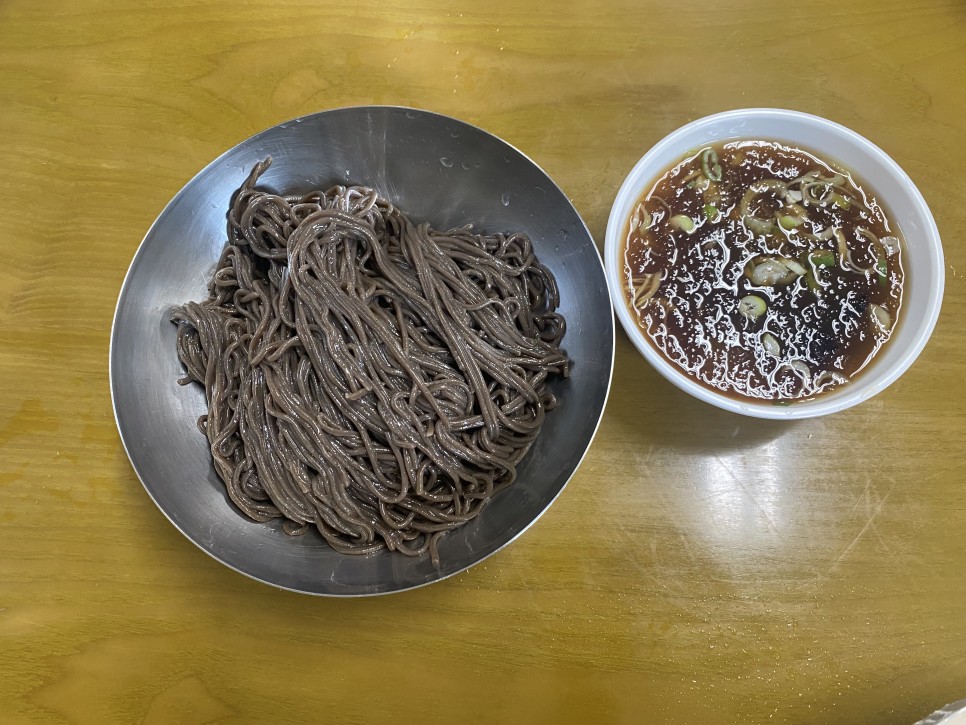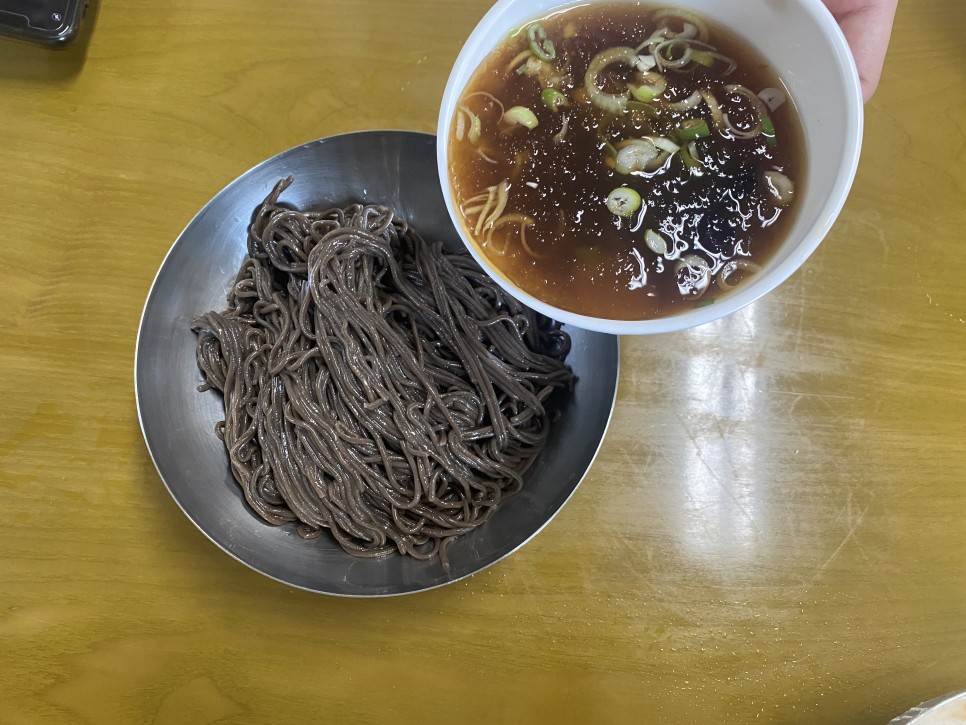 My ordered were served surprisingly fast. At Taepyeongjip, the noodle and the cold broth are served in separate bowls. You may pour all the cold broth over the noodle bowl or dip some noodle into the cold broth. The texture of the buckwheat soba noodle is rather firm.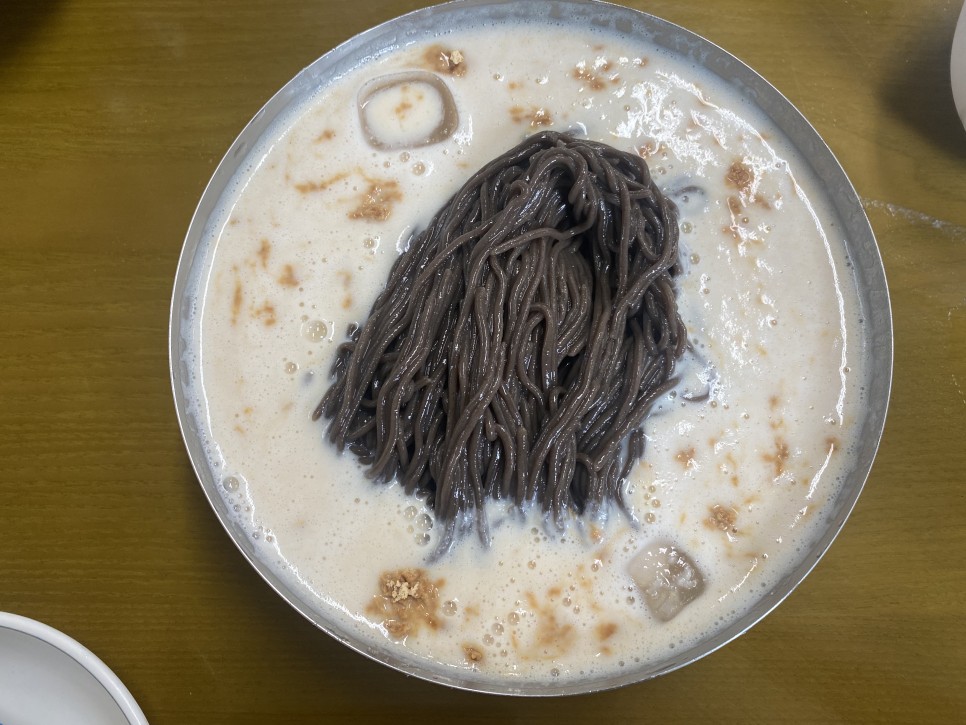 Taepyeongjip is also renowned for its kongguksu. The sweet and thick cold soybean soup is very flavorsome. If you visit, you'll know why this venue has been loved by the locals for a long time!
Taepyeongjip
Address: Jogyeongdanro 3-6, Deokjingu, Jeonju
Opening hours: Tuesday~Sunday 11:00 ~ 19:30; closed on Mondays
Menu: soba 9,000; kongguksu 9,000; spicy soba 9,000
The post Soba Restaurants in Jeonju Geumam-Dong District: Girin Soba and Taepyeongjip appeared first on Jeonju City Blog.