As it's getting cooler, it's getting nicer to walk around Jeonju Hanok Village in the evening. A night stroll around Jeonju Hanok Village is a must if you're visiting Jeonju during your holidays in Korea. Jeonju Hanok Village has many spots where you can rest and enjoy the night breeze. I visited Omokdae, a pavilion with a great nightview overlooking Jeonju Hanok Village.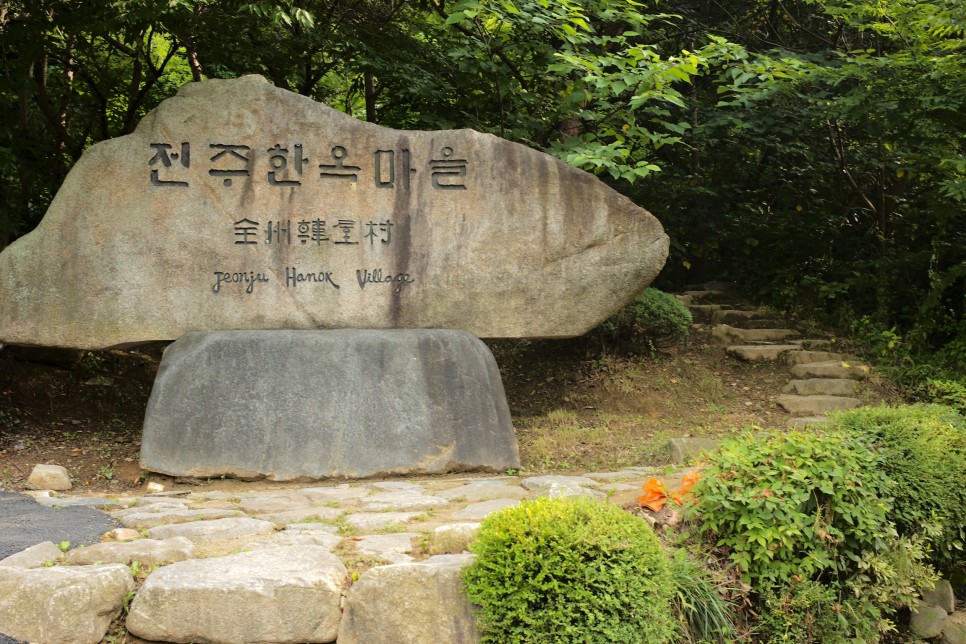 Red crape myrtle flowers surrounding Omokdae
Omokdae is located on the highest spot in Jeonju Hanok Village. This is where Taejo (the founder of the Joseon Dynasty) held a huge banquet after a victory against Japanese invaders. Taejo held the banquet here because Jeonju is his ancestral hometown.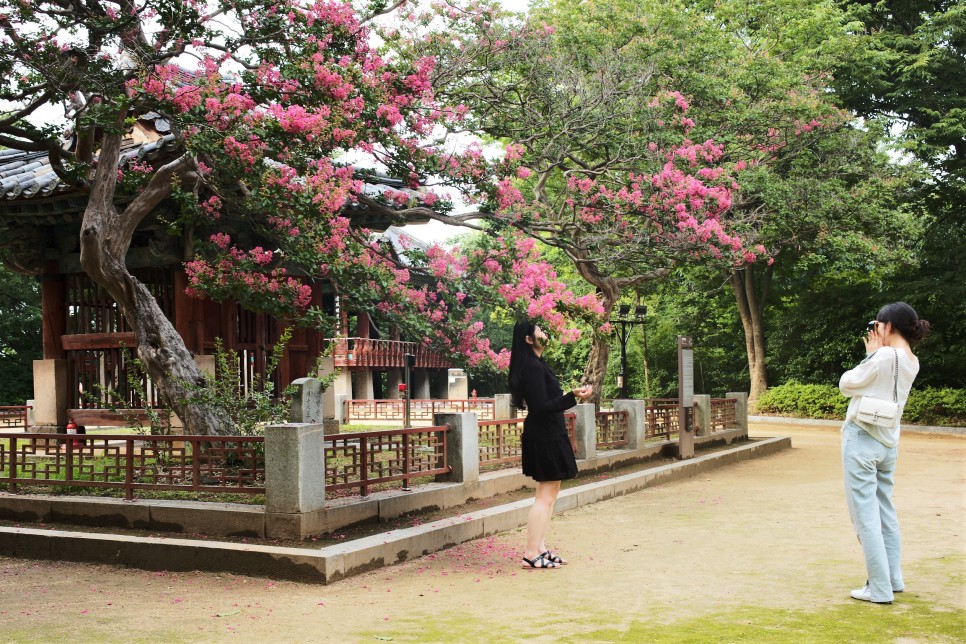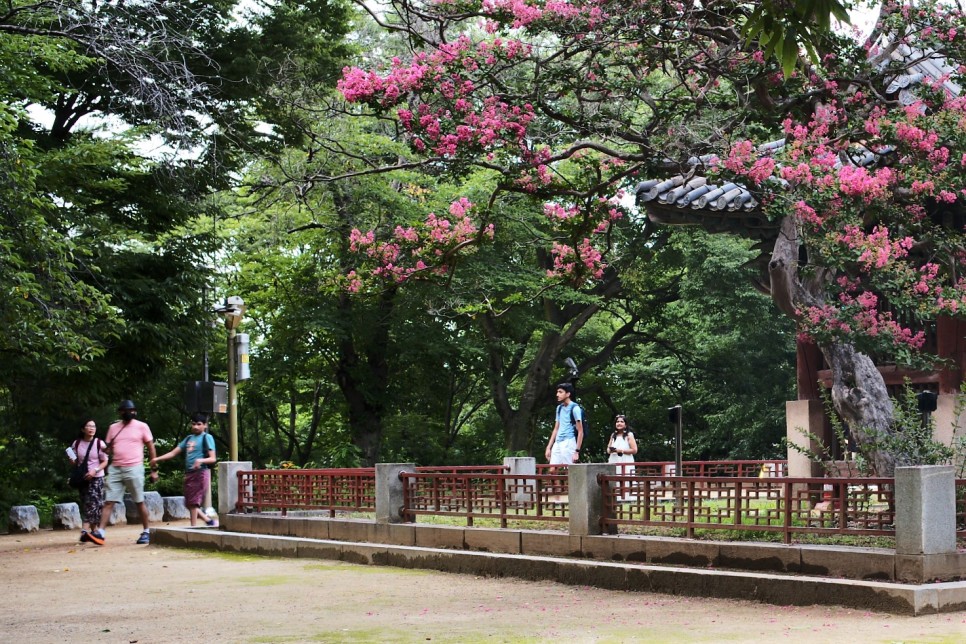 Omokdae is also famous for crape myrtle flowers. When I visited, the red flowers were blooming around the premise.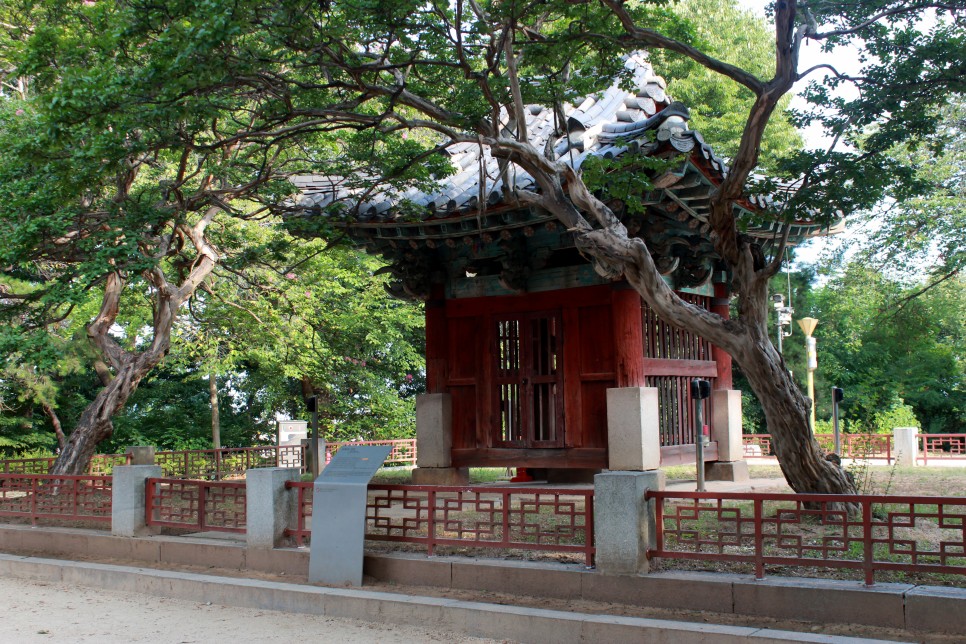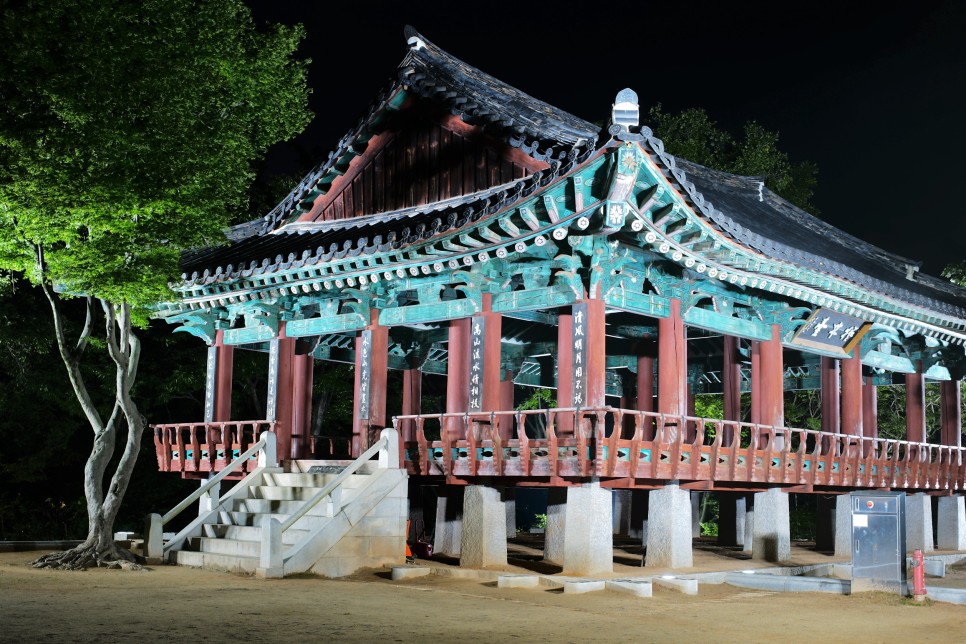 Omokdae means a hill with lots of empress trees. The open pavilion was built after the beginning of the Joseon Dynasty.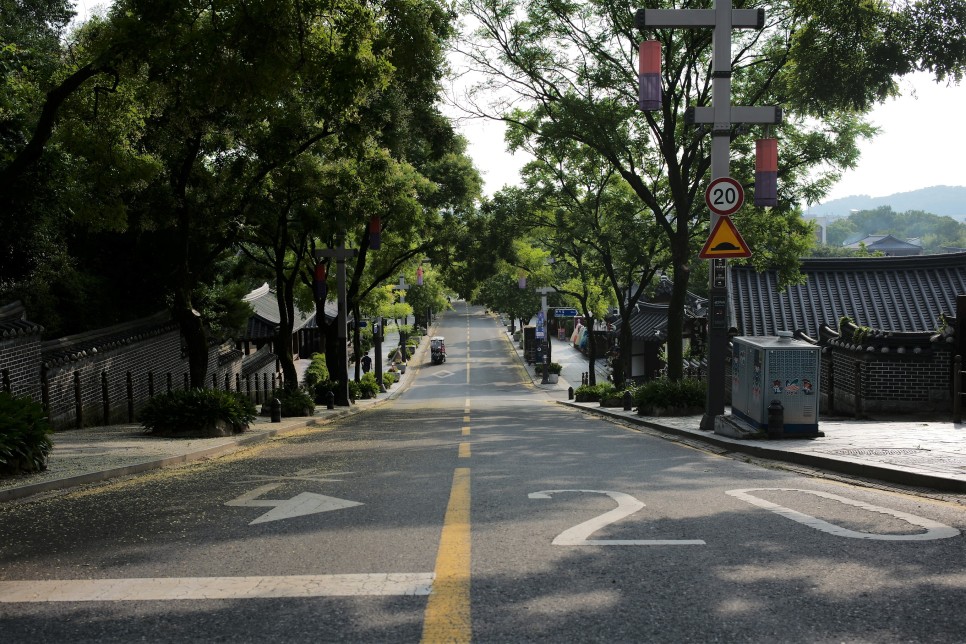 The view overlooking Jeonju
Since Omokdae is located on the highest spot in Jeonju Hanok Village, the view from Omokdae stretches beyond the Hanok Village. There are several entry points to the hill, but most visitors start at the stone steps at the end of the Taejoro Street. There's a tablet rock indicating you're in Jeonju Hanok village.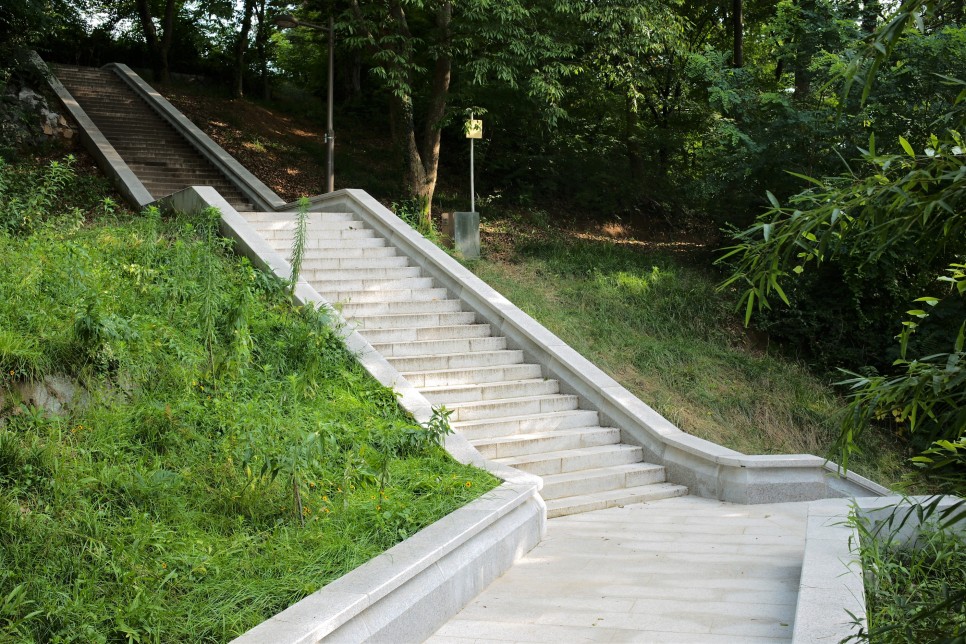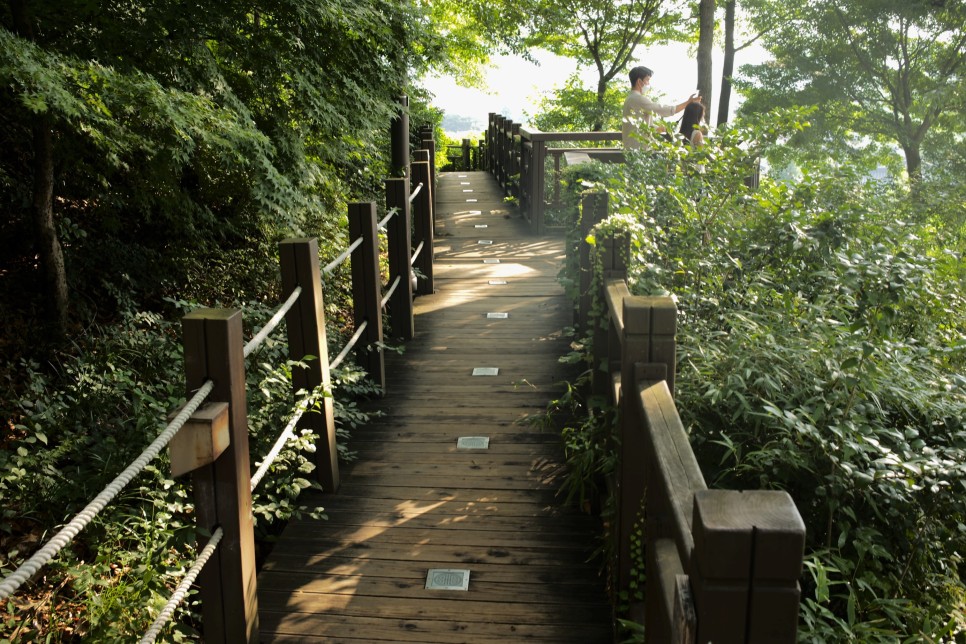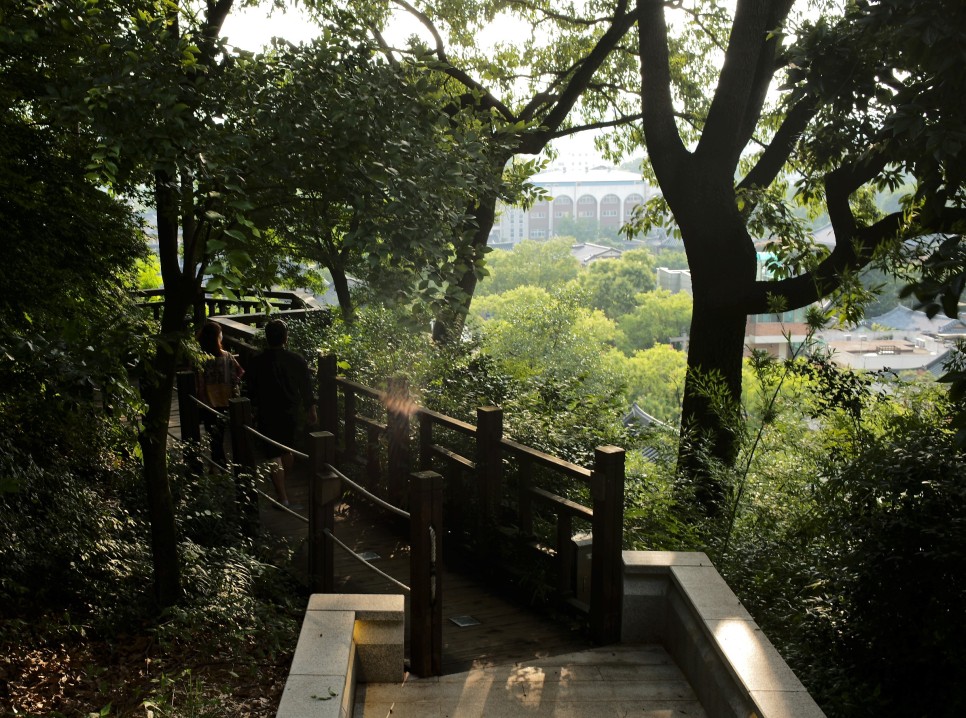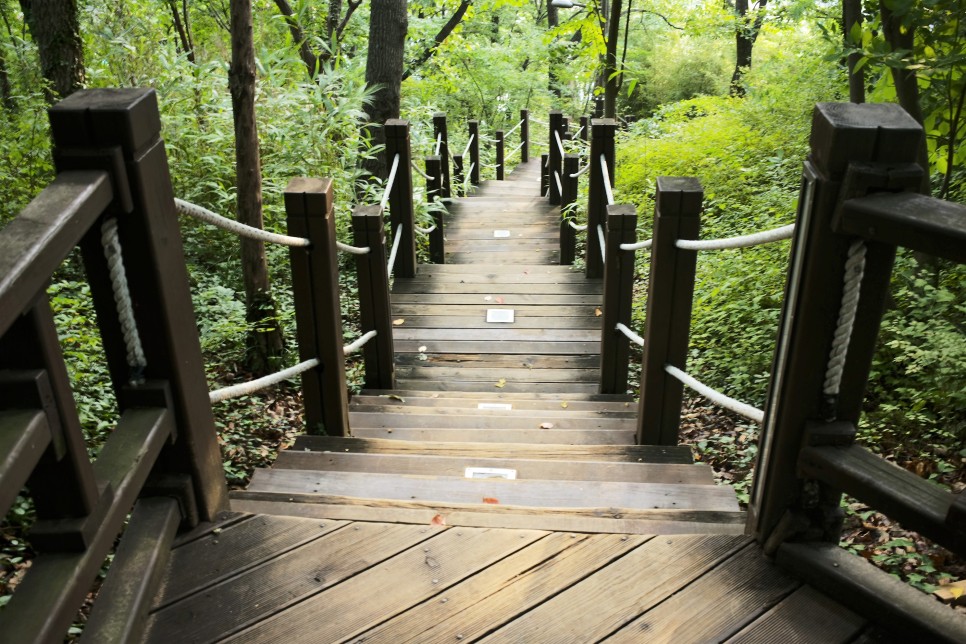 The view can be blocked by trees on the top. Hence, I recommend enjoying the view from the deck on the way to Omokdae. From the deck, the view stretches beyond Jeonju Hanok Village and into more distant areas of Jeonju.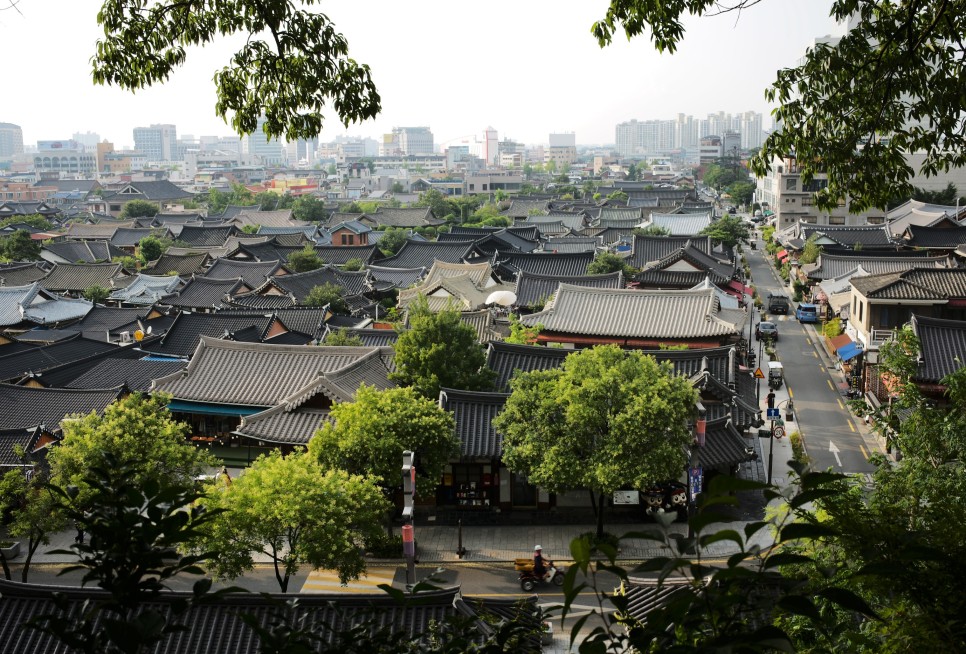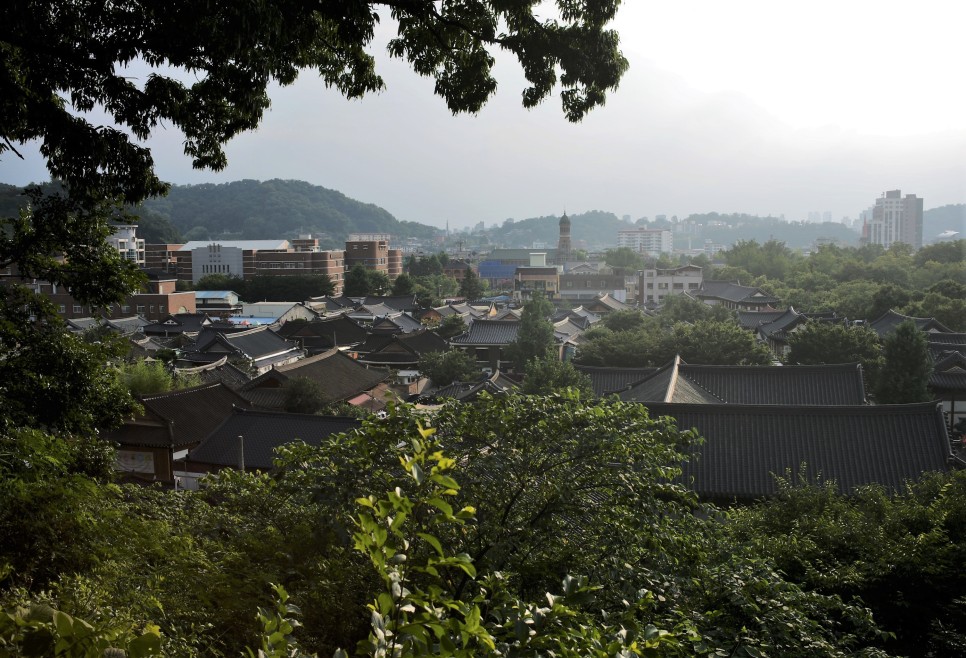 I visited Omokdae during a weekday, hence there weren't many people. The view overlooking the hanok buildings is stunning.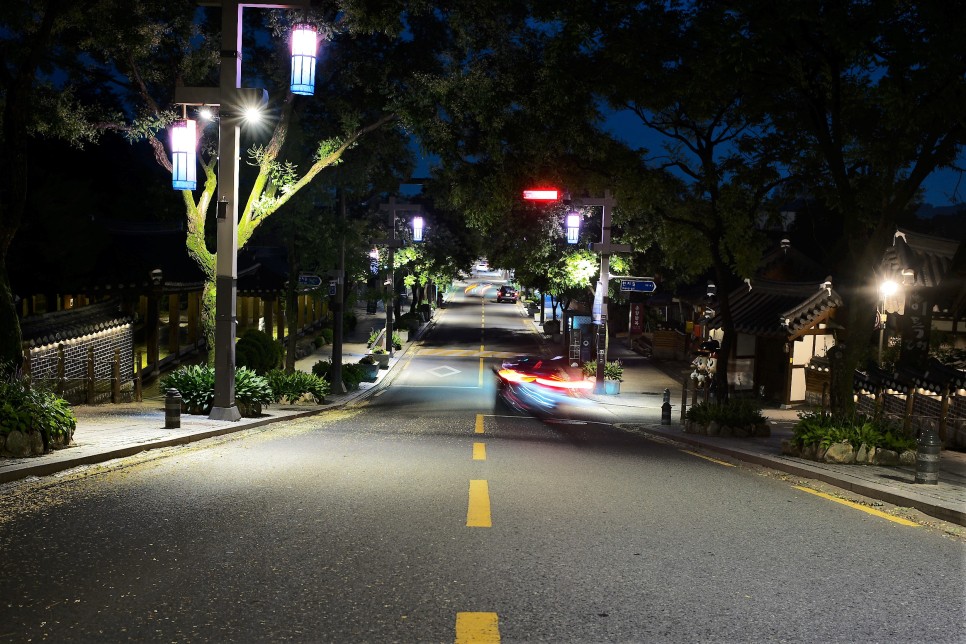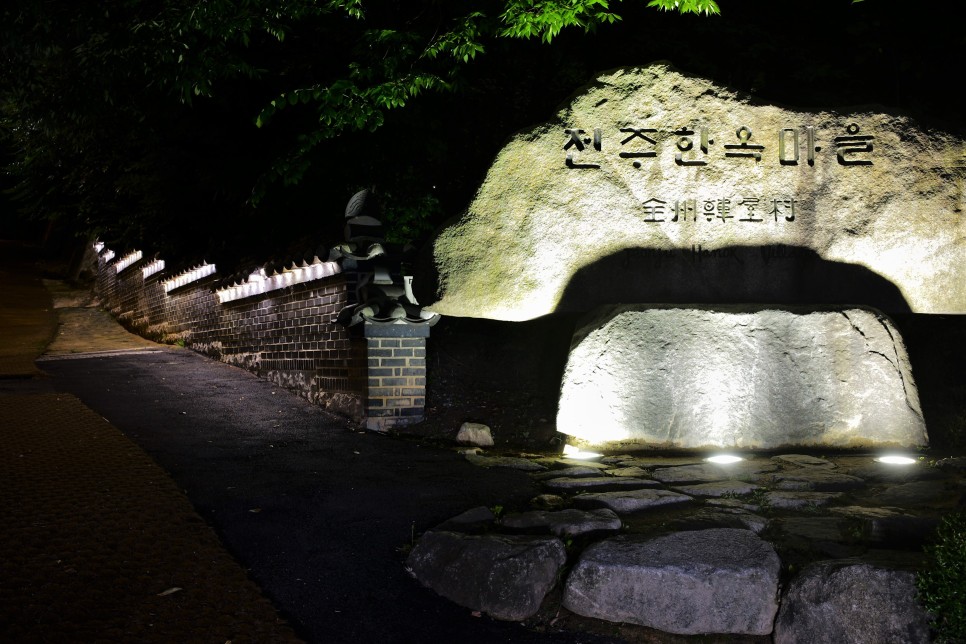 Night stroll in Jeonju Hanok Village
I returned to Omokdae at night. I went too late, so most lights were off. The night view wasn't that great this time. Also due to the Covid-19, there weren't many visitors during the weekdays.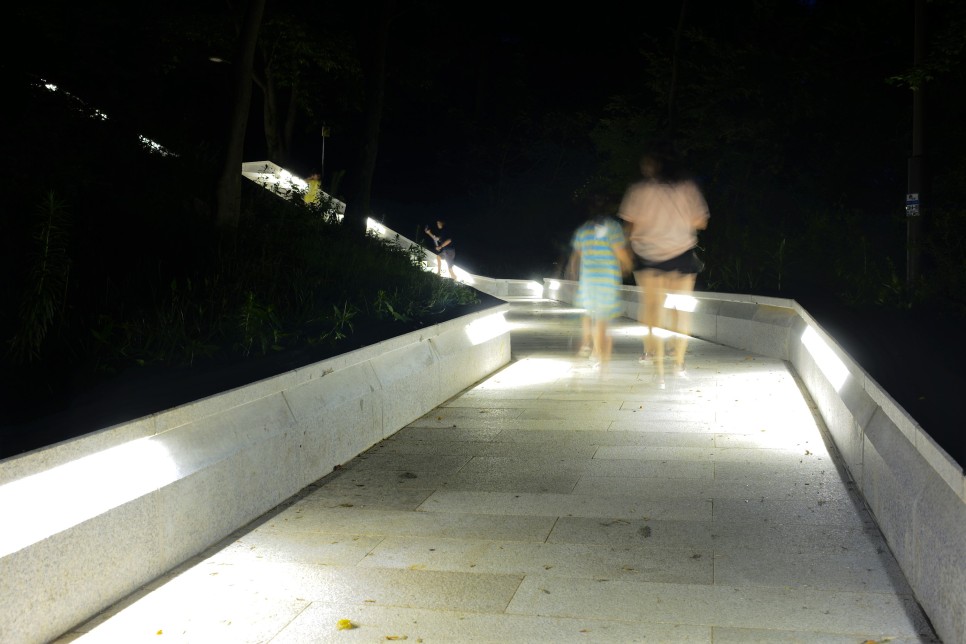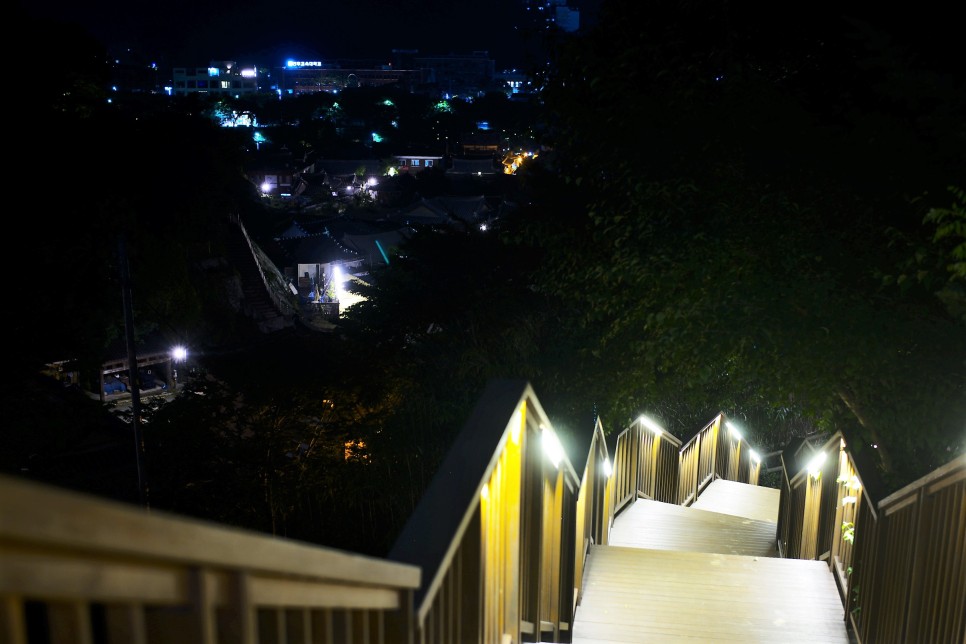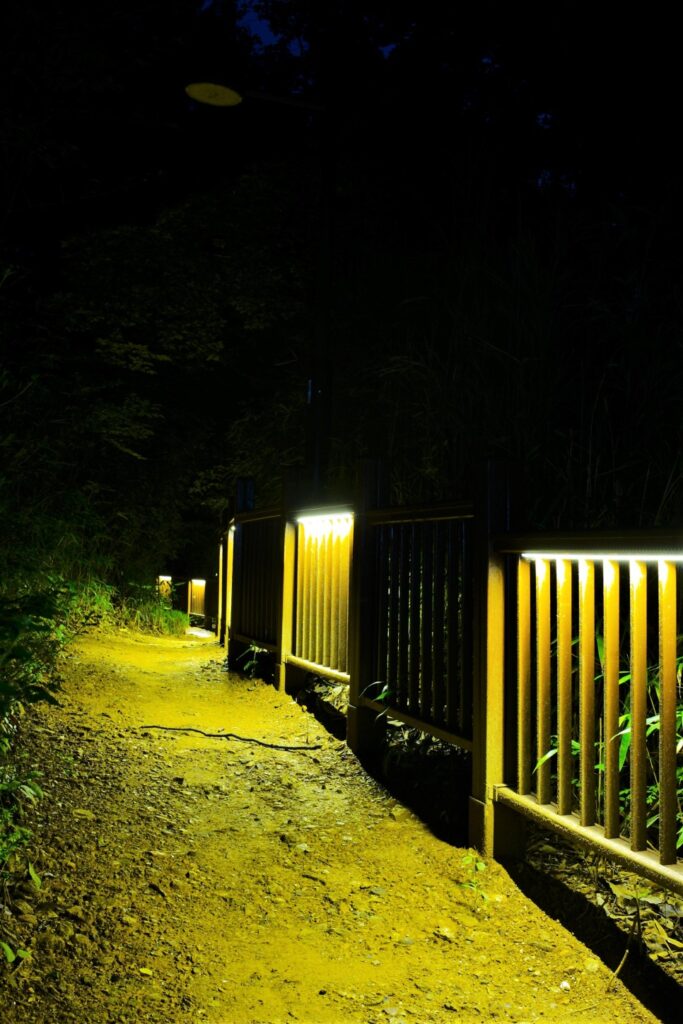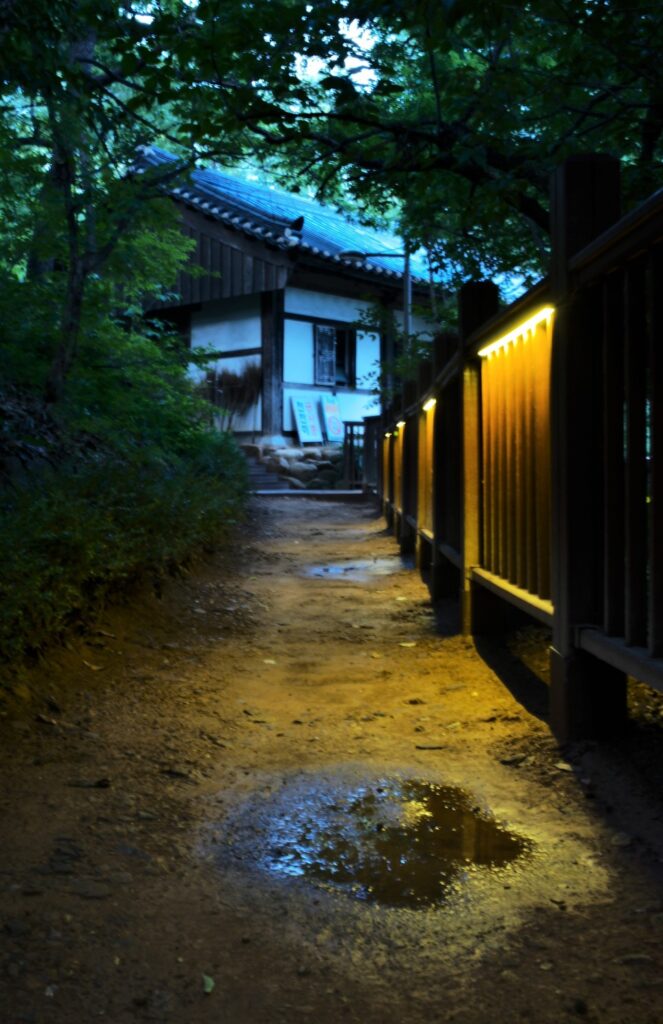 However, at least it's still safe to walk at night. I still saw families and couples taking stroll. The Omokdae trail was still brightly lit.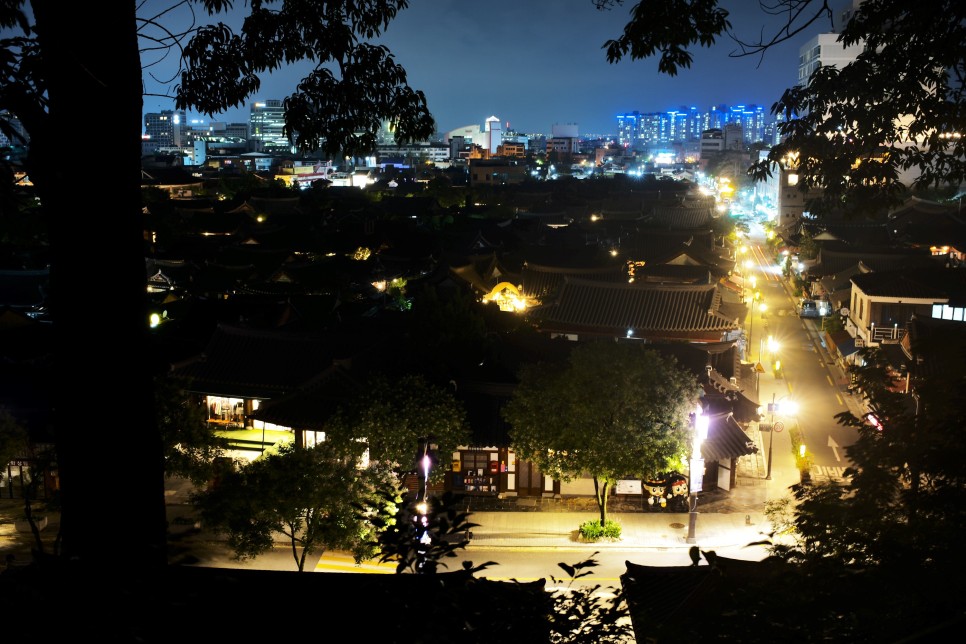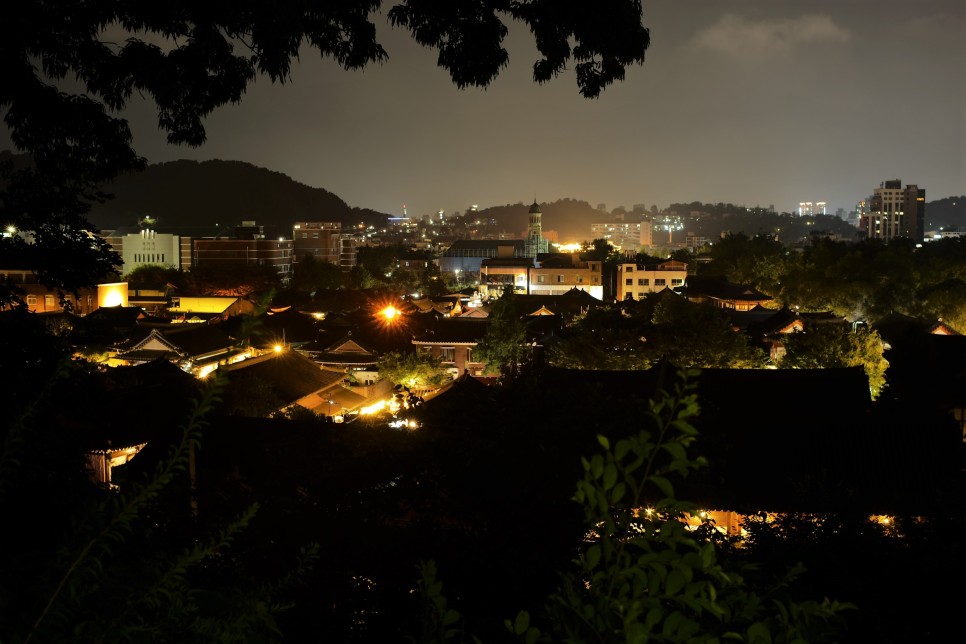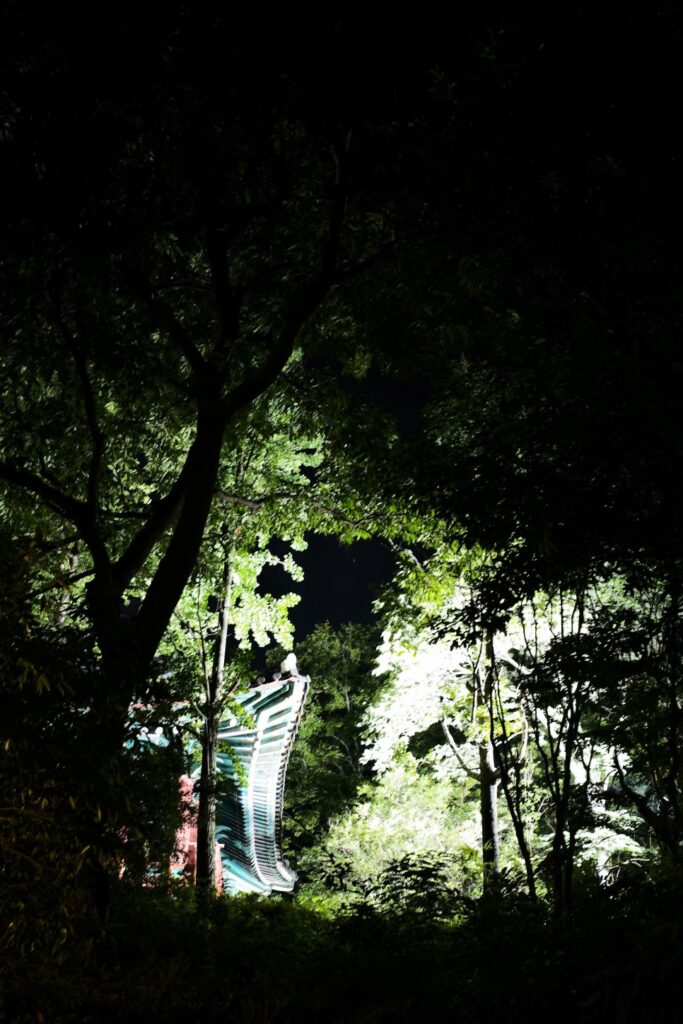 It was still a pleasant night stroll thanks to the cooler night breeze and the trace of the sun that set beyond the mountains. Once the Covid-19 is over, travellers will fill the streets of Jeonju Hanok Village during their trip to Korea.
Omokdae
Address: Girindaero 55, Wansangu, Jeonju
The post Summer Night Stroll into Jeonju Hanok Village and Omokdae appeared first on Jeonju City Blog.