I love slowly walking the less crowded and more tranquil streets of Jeonju Hanok Village. If I'm lucky, I might stumble upon a nice space where I can rest my feet and mind. Today, I'll introduce the teahouses in Jeonju Hanok Village with the relaxing atmosphere.
Chamirami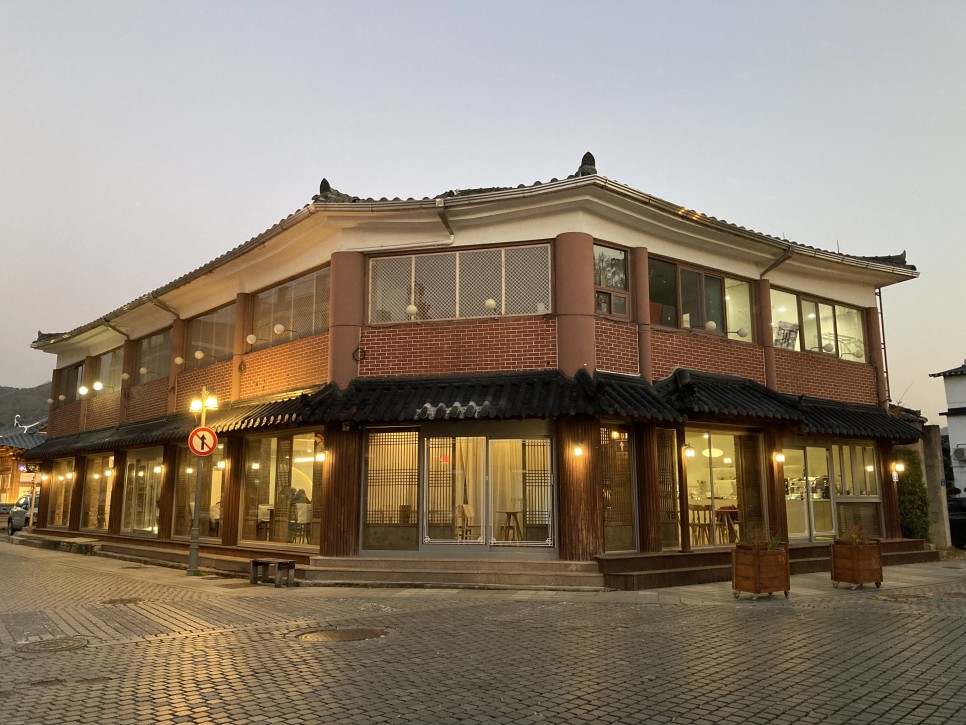 Bright lit, showing an interesting interior, and very visible from the crossroads, Chamirami is a place that has drawn my attention for a long time.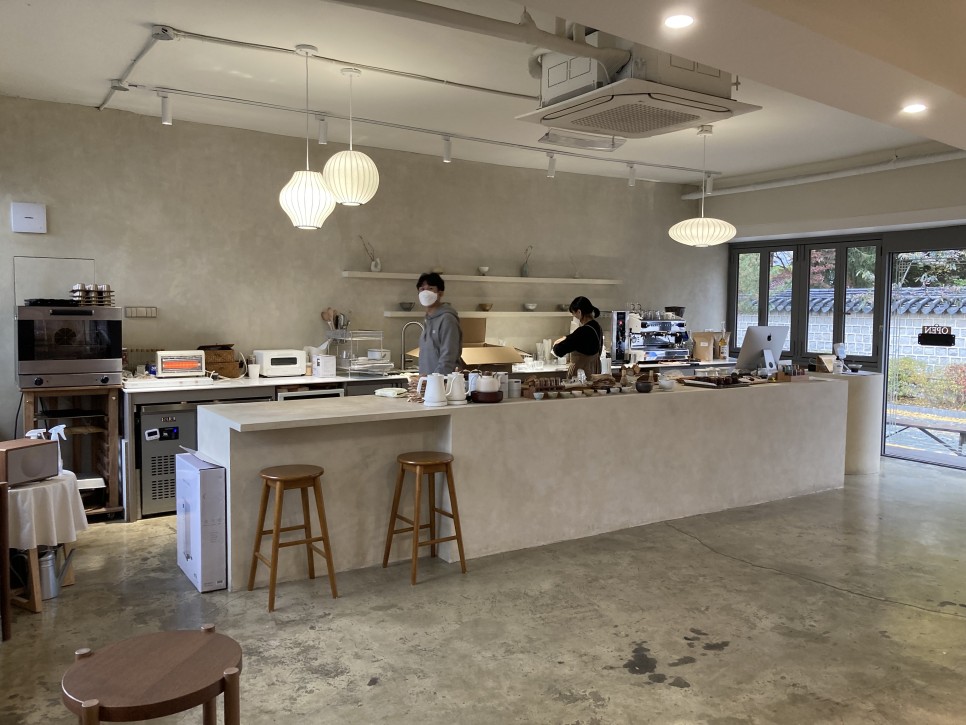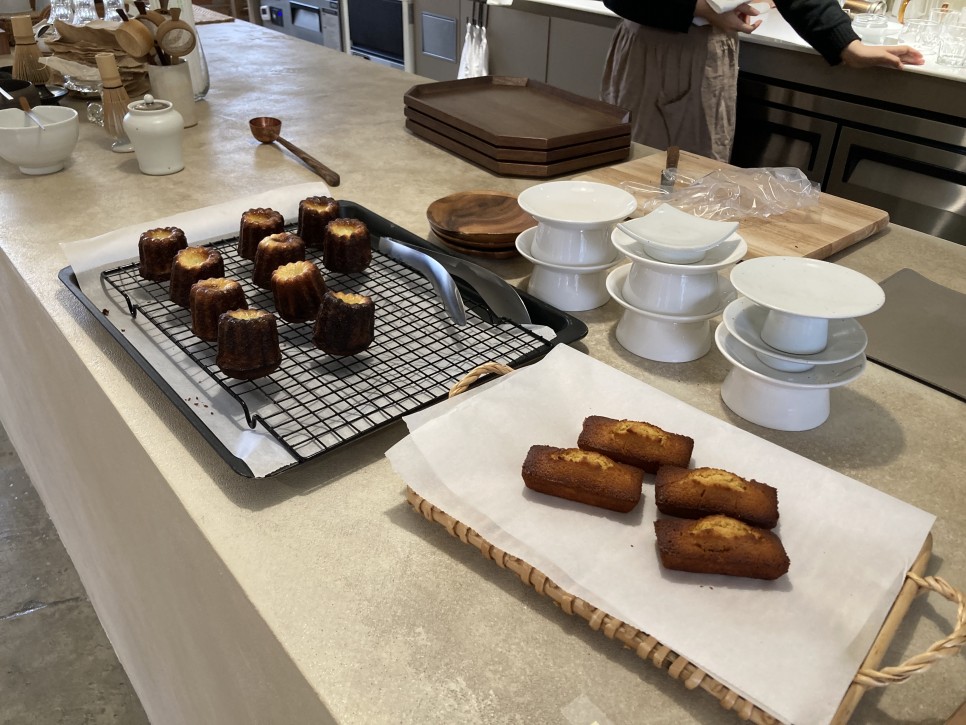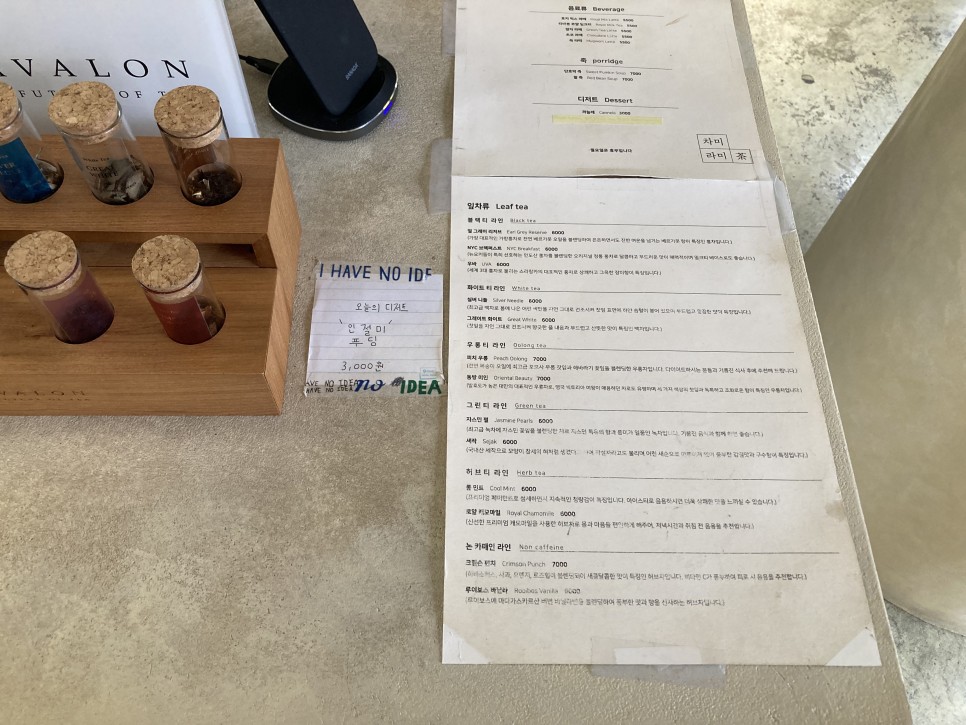 There're a wide range of teas and desserts to choose from. It was possible to smell the tea leaves before ordering. I ordered my favorite, the camomile tea.
It felt more tranquil, probably because it was raining a lot outside. I brought a book so that I can spend some time, really get to know the space.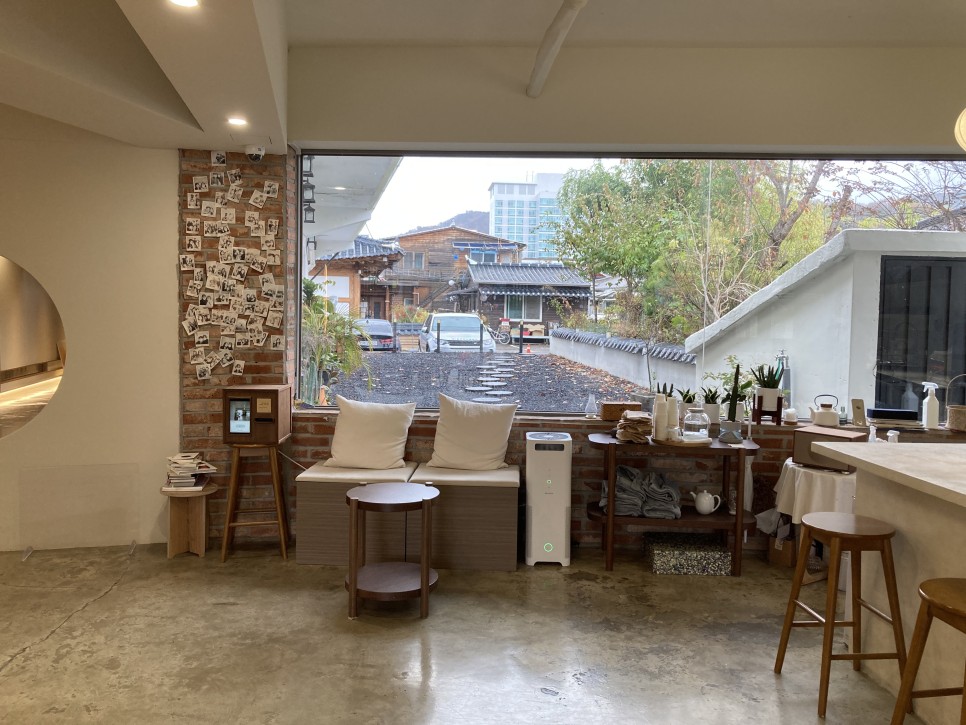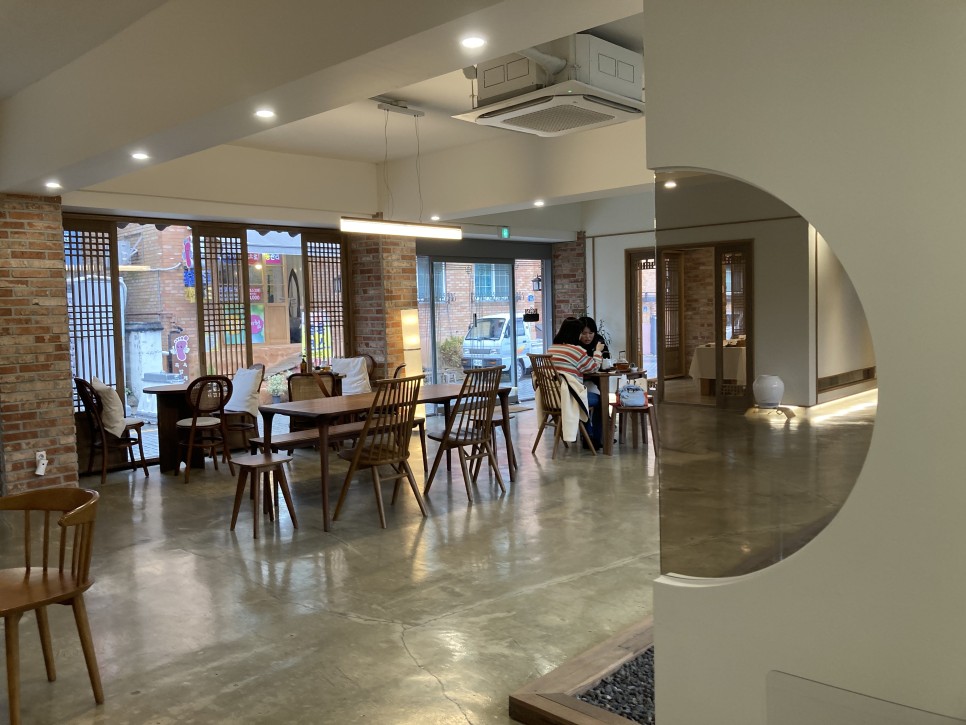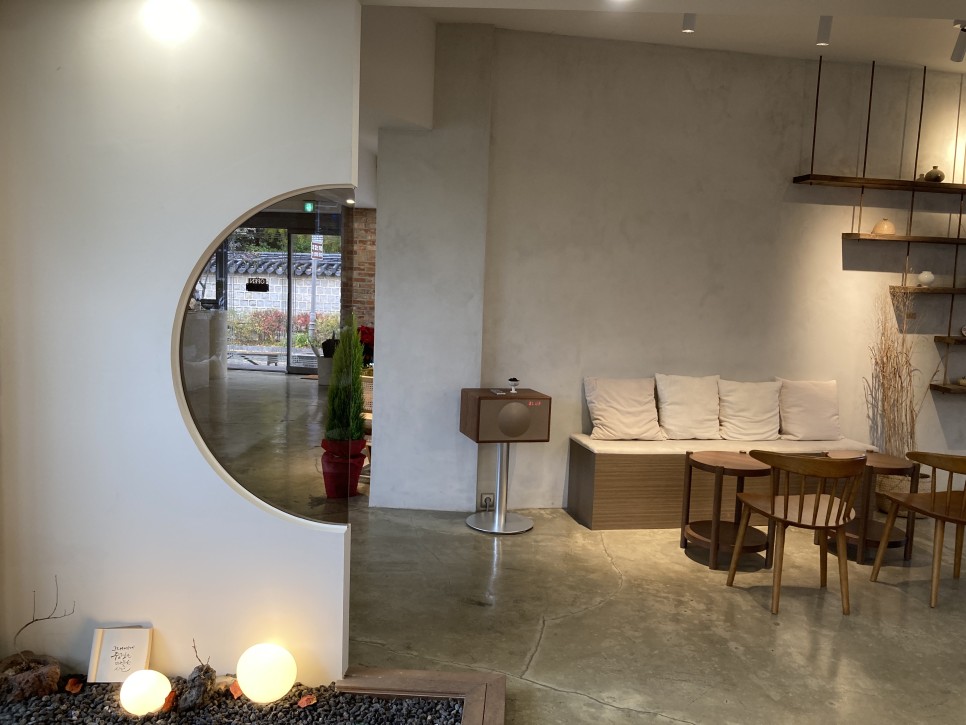 The interior was quite spacious. Each table was charming on its own: with ample amount of light, with more seats, with good photo spot. I sat next to the window for the view of the raining street.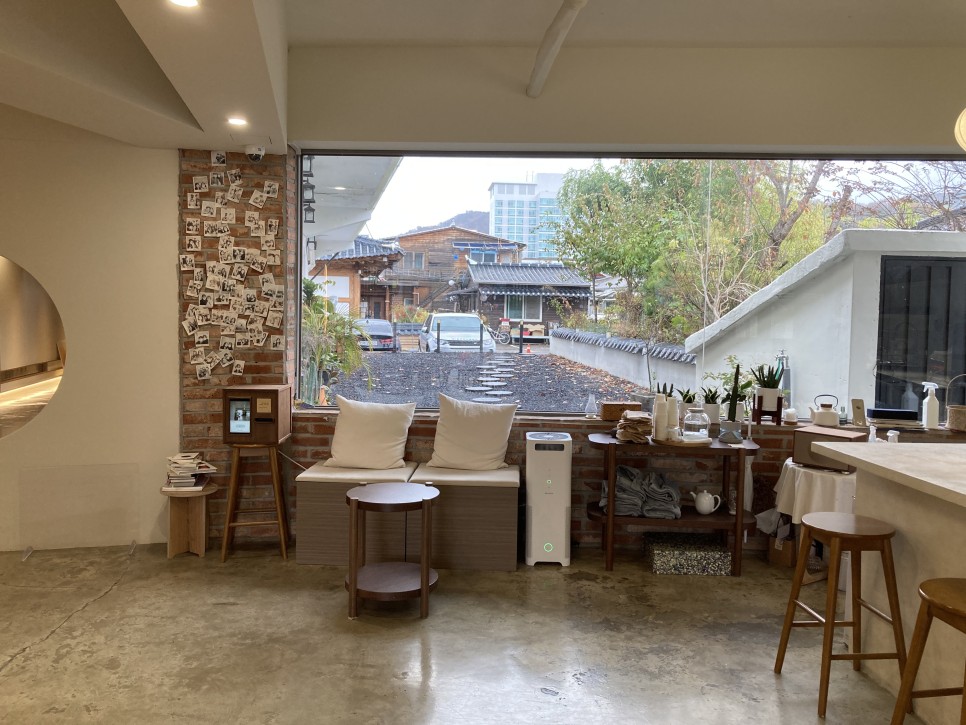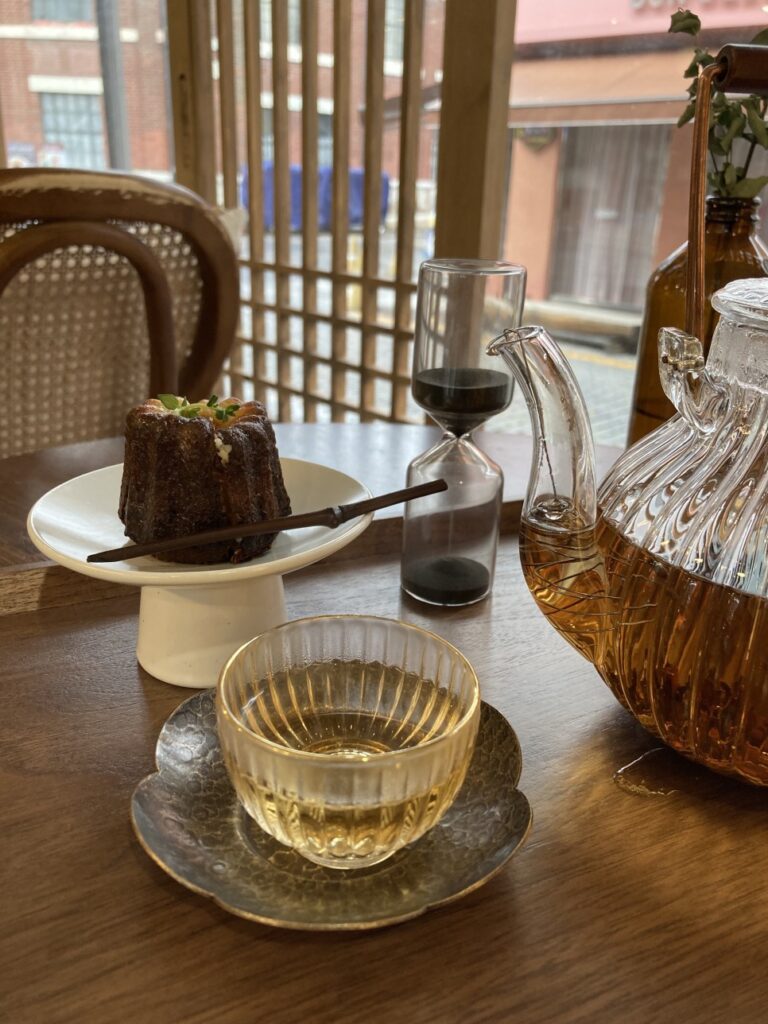 I ordered a warm camomile tea and a canelé. I loved the texture of the canelé, the hard surface and the soft inside. Also it wasn't too sweet and went well with the tea. Highly recommended!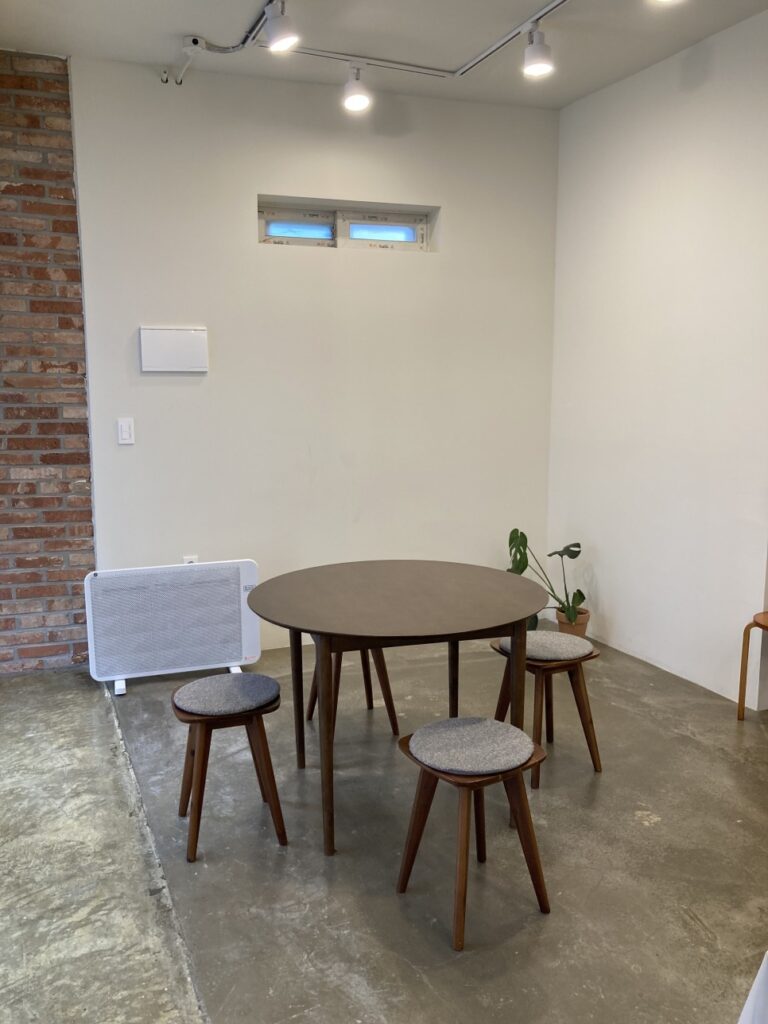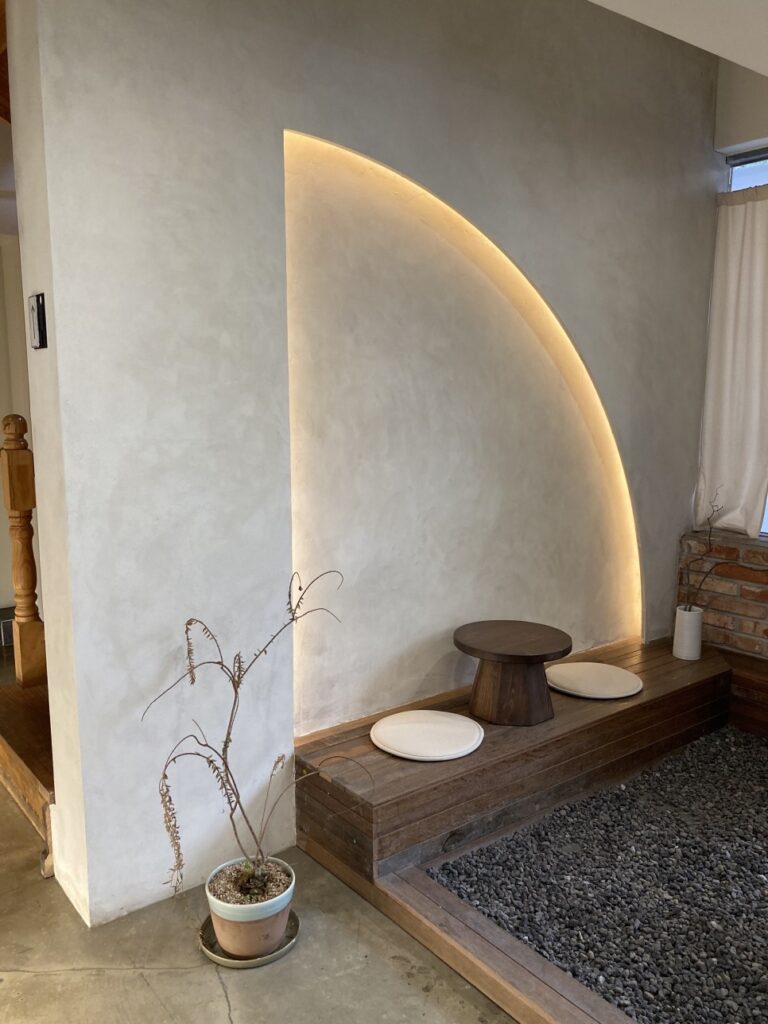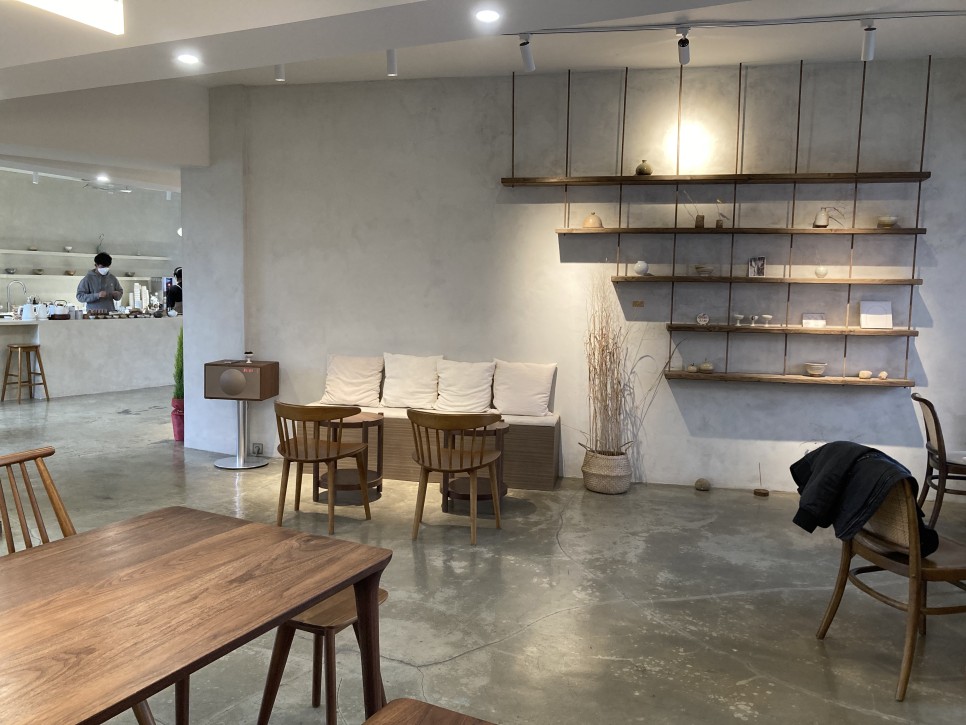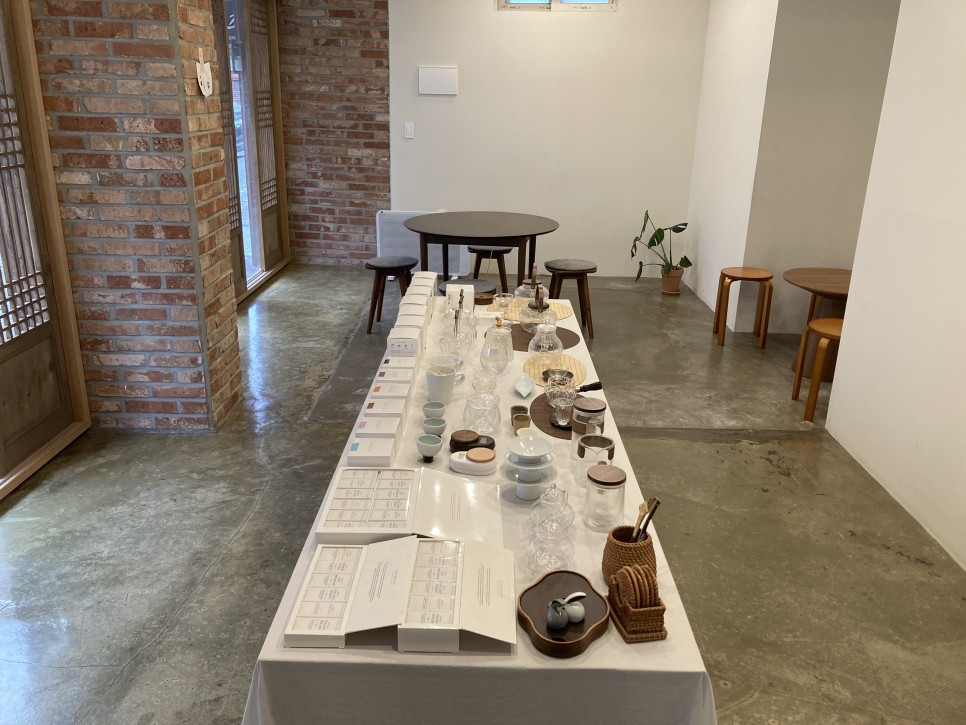 Chamirami also sells the teas and the tools for brewing tea. I'm definitely returning here once I finish the teas that I already have at home.
Chamirami
Address: Gyeonggijeongil 51, Wansangu, Jeonju
Contact: 0507-1380-4435
Opening hours: weekdays 11:00~20:00, weekends 10:30~20:00 (closed on Mondays)
Instagram: https://www.instagram.com/cha_mirami/
Chakyung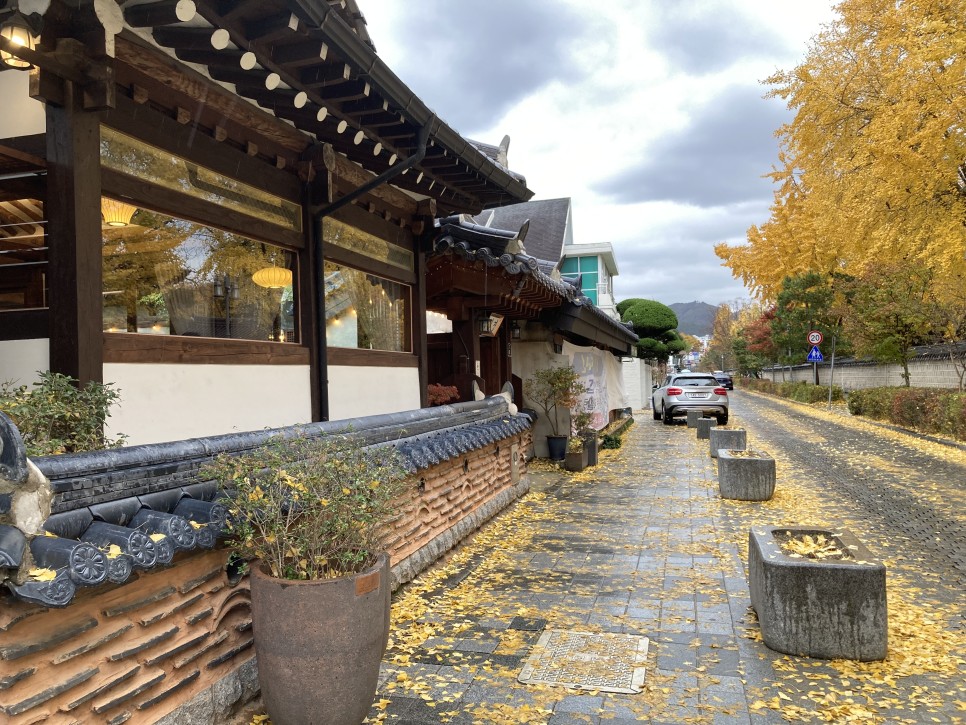 Last autumn, I took this photo of the street where Chakyung is located.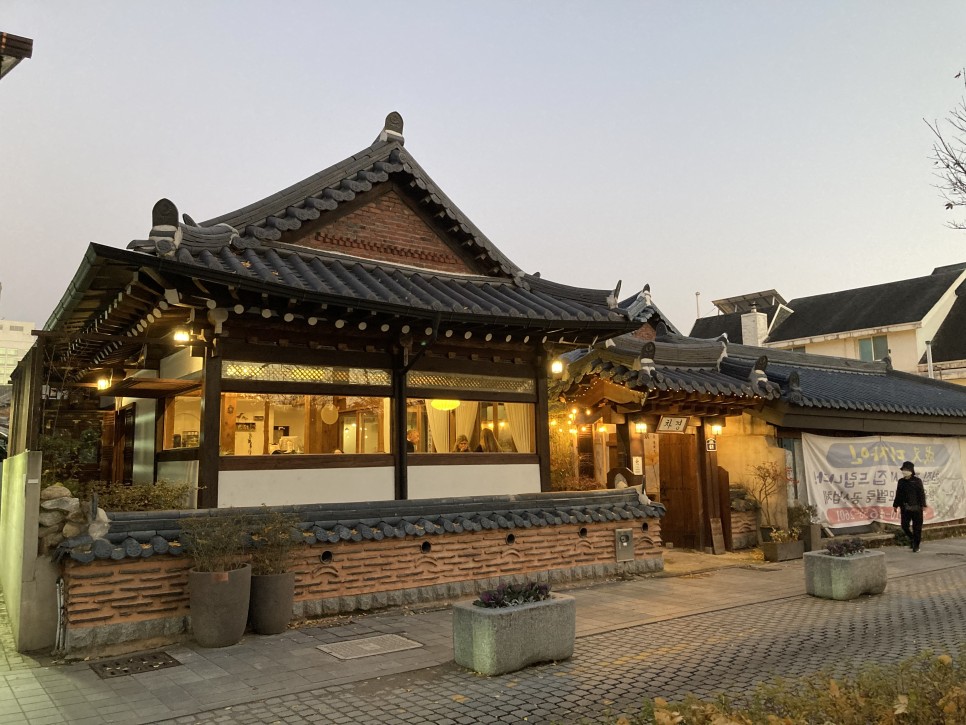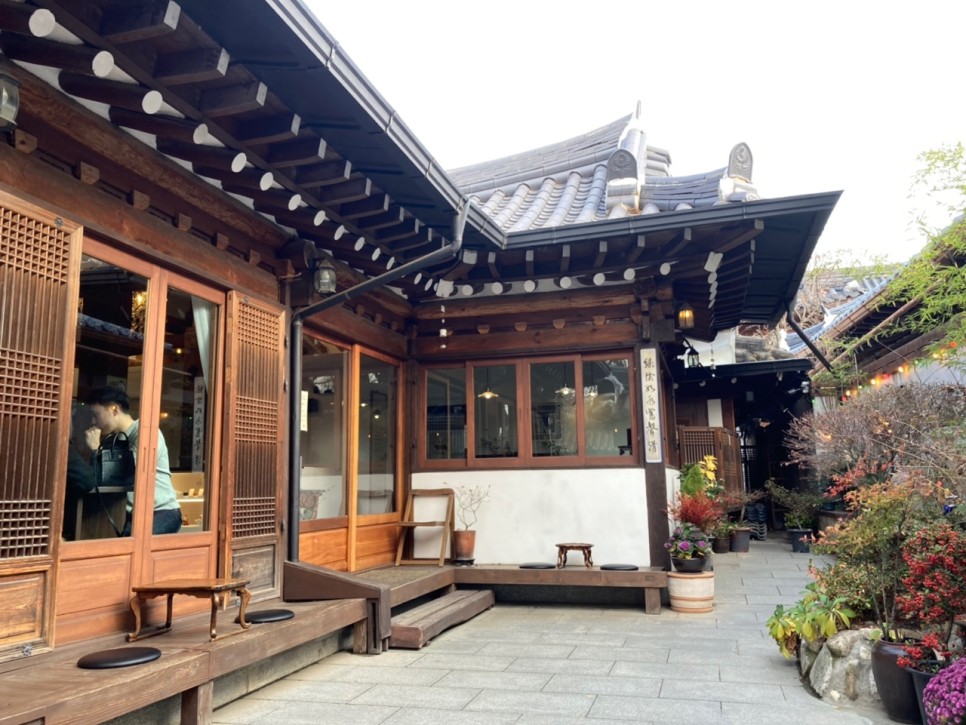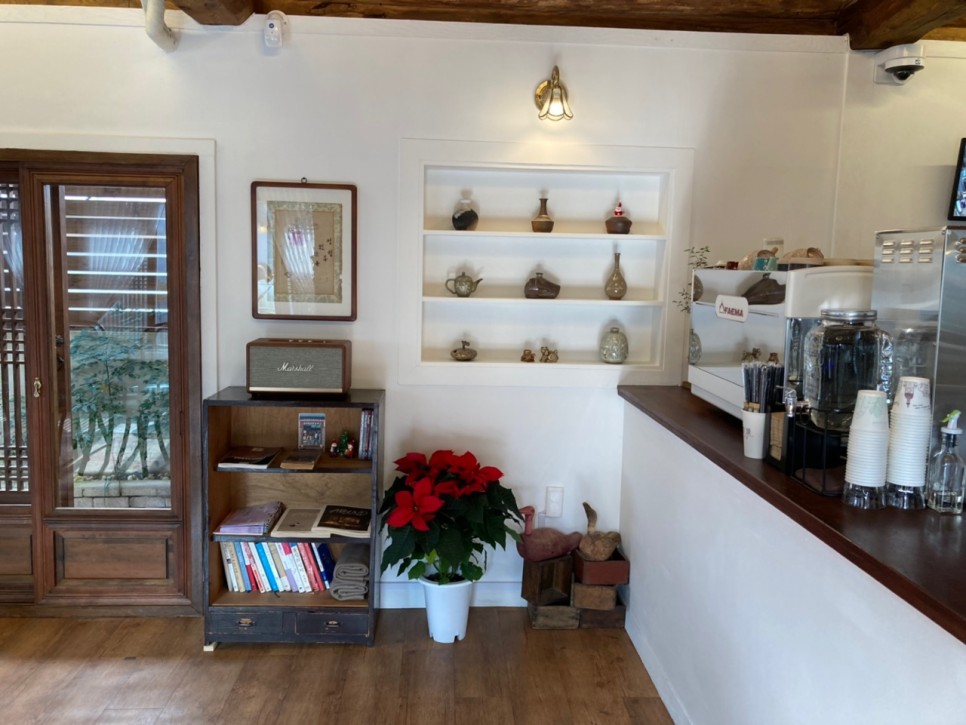 Chakyung feels like travelling back in time. I could take a peek into the teahouse. I had to pass a small garden to enter.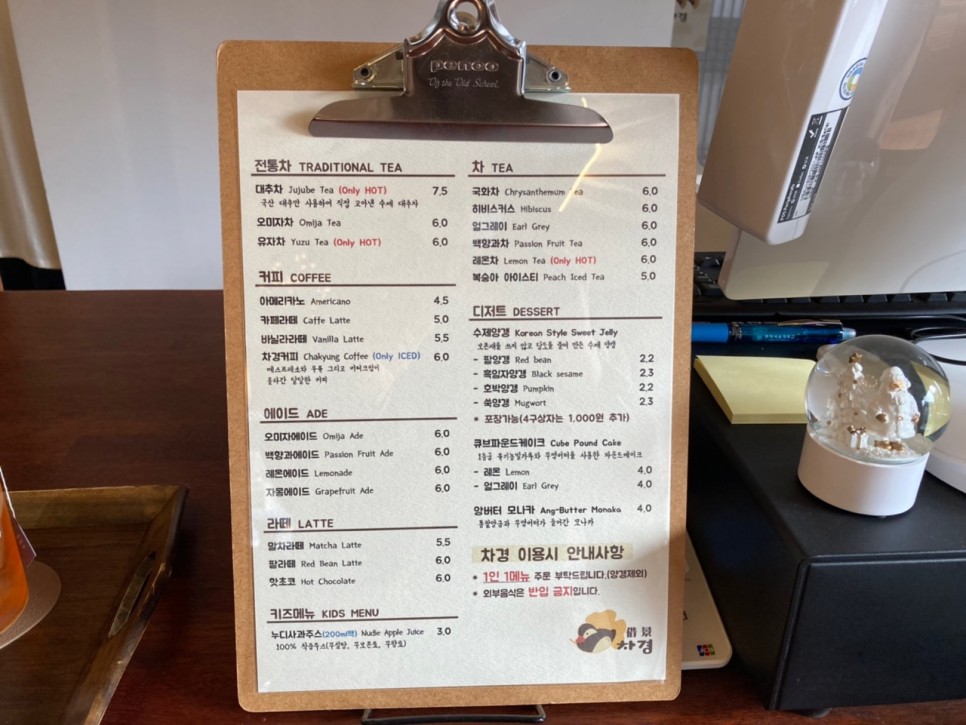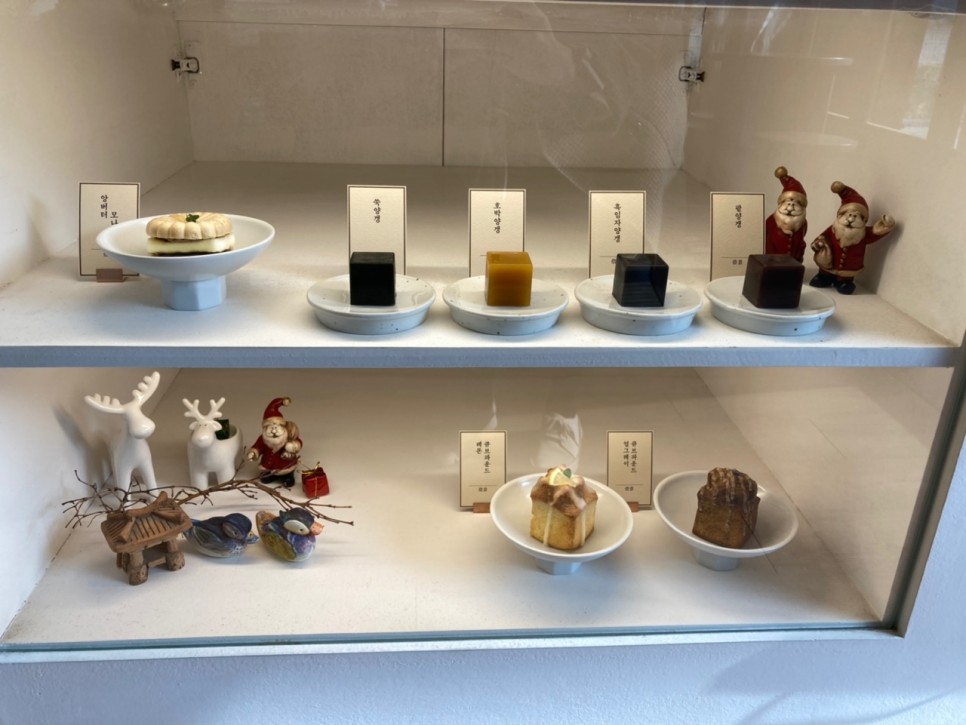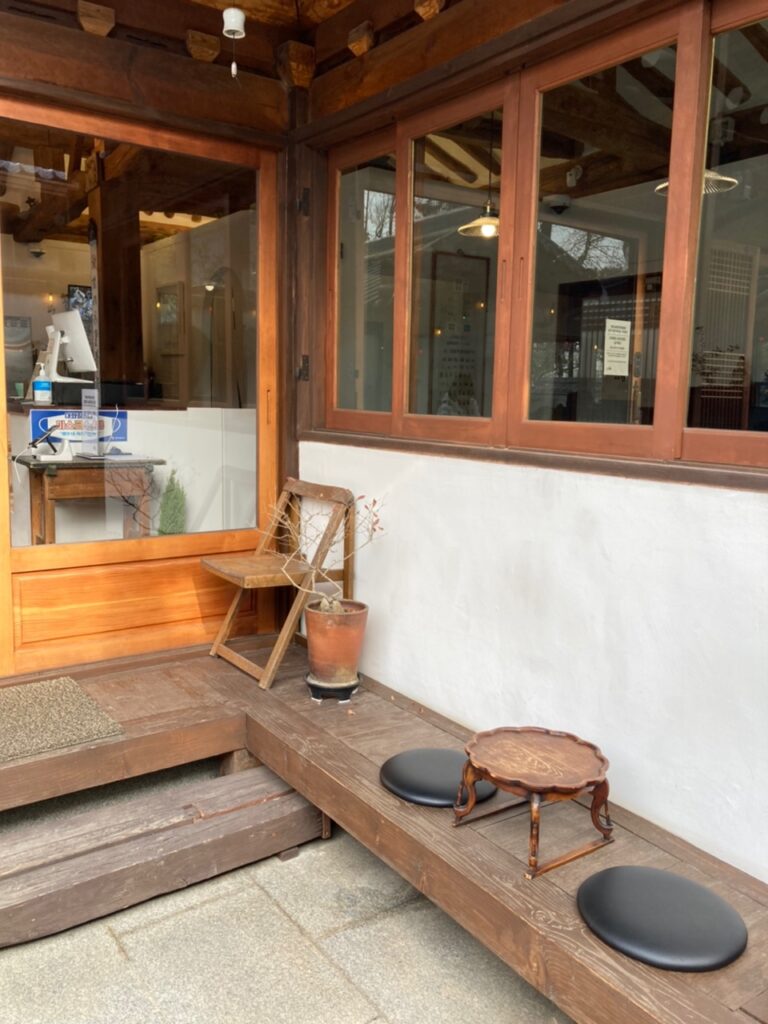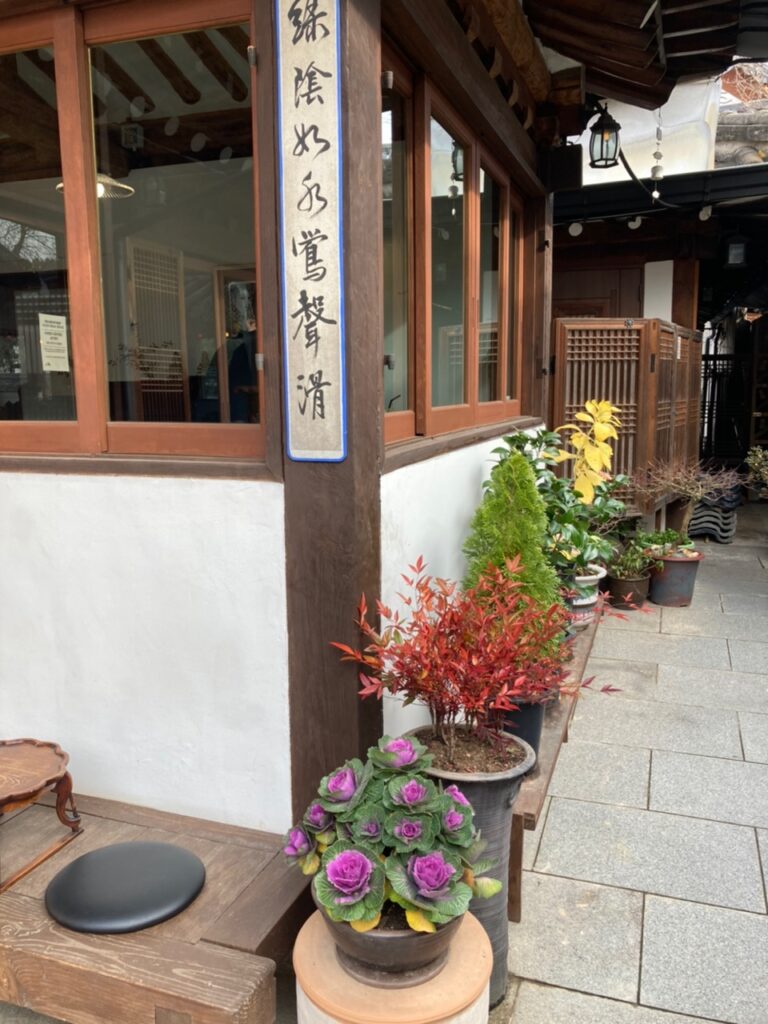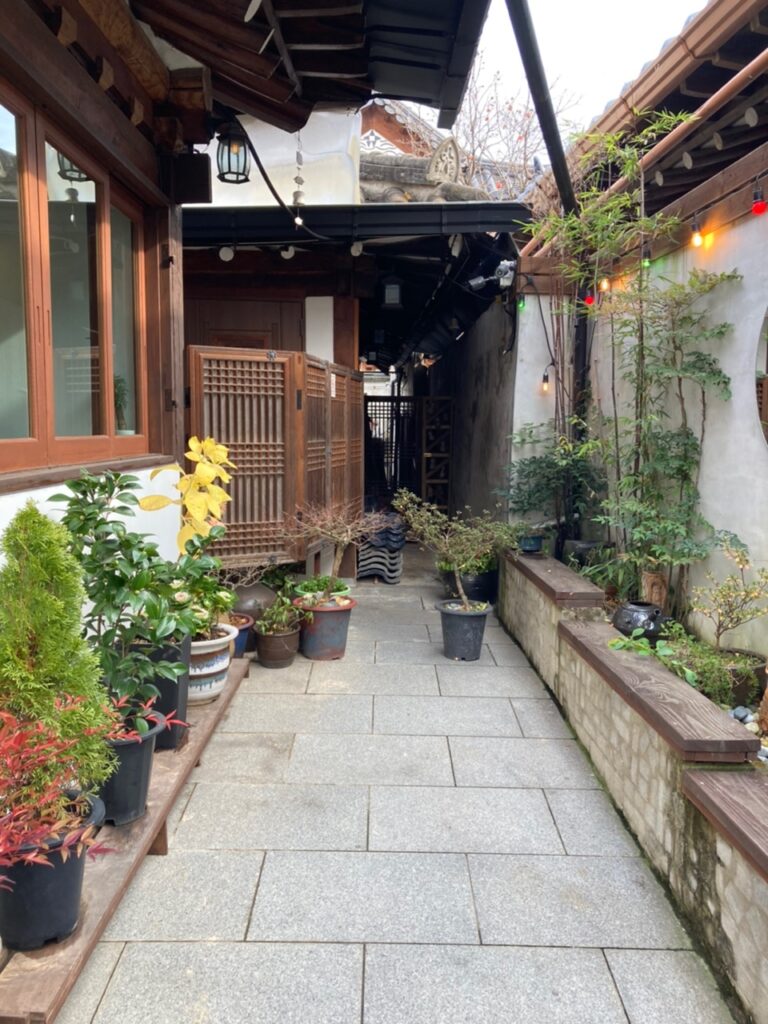 There's a separate space at the back of the building. The front and the back of the building feels different.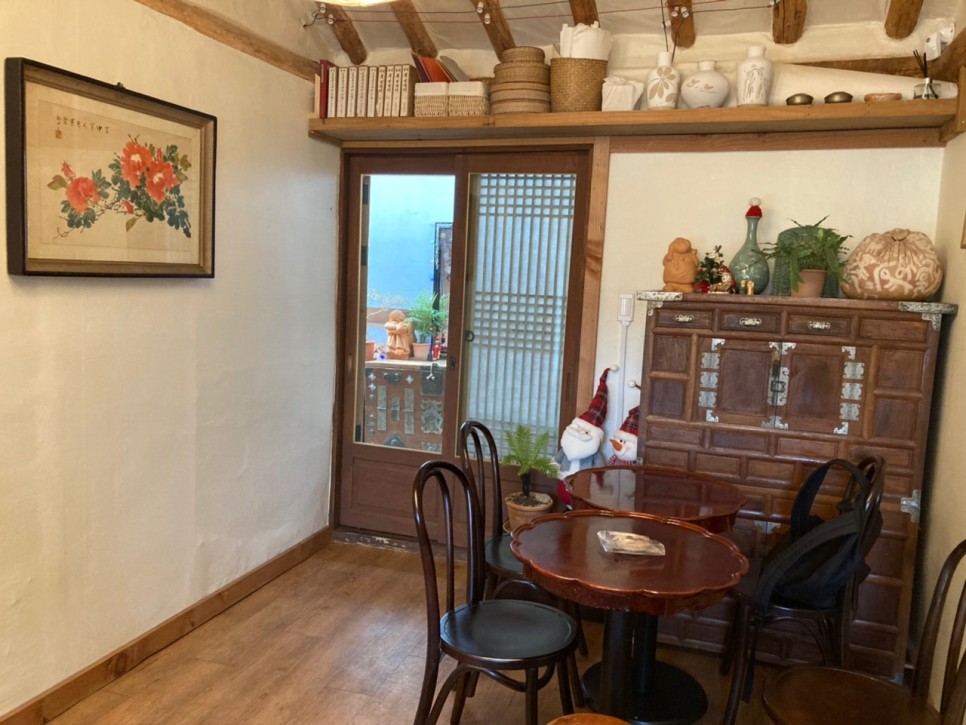 I sat at the back. The old frame, table, and cups seemed to testify the history of the space.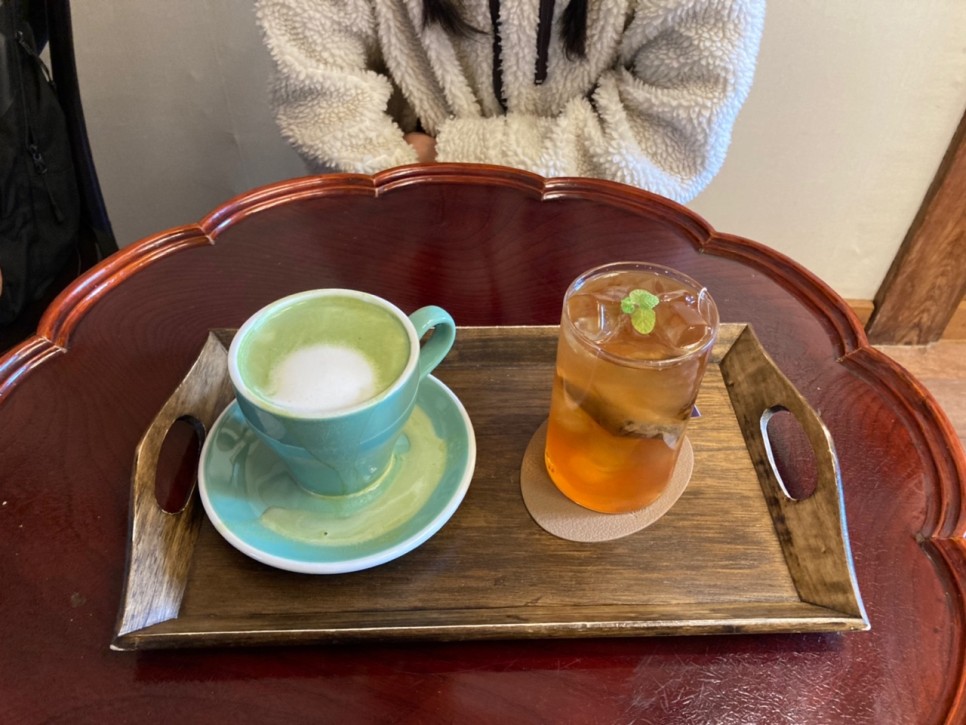 I ordered a warm green tea latte and a cold earl grey tea. The foamy green tea latte was sweet enough. I also liked the iced earl grey tea served in the big glass cup.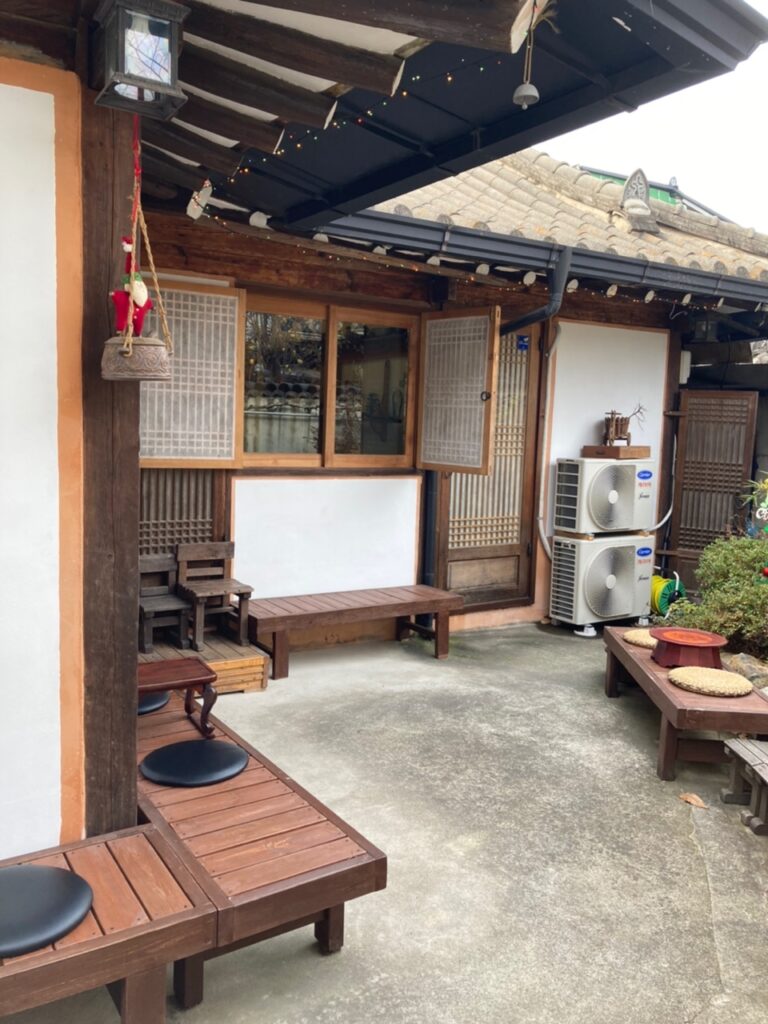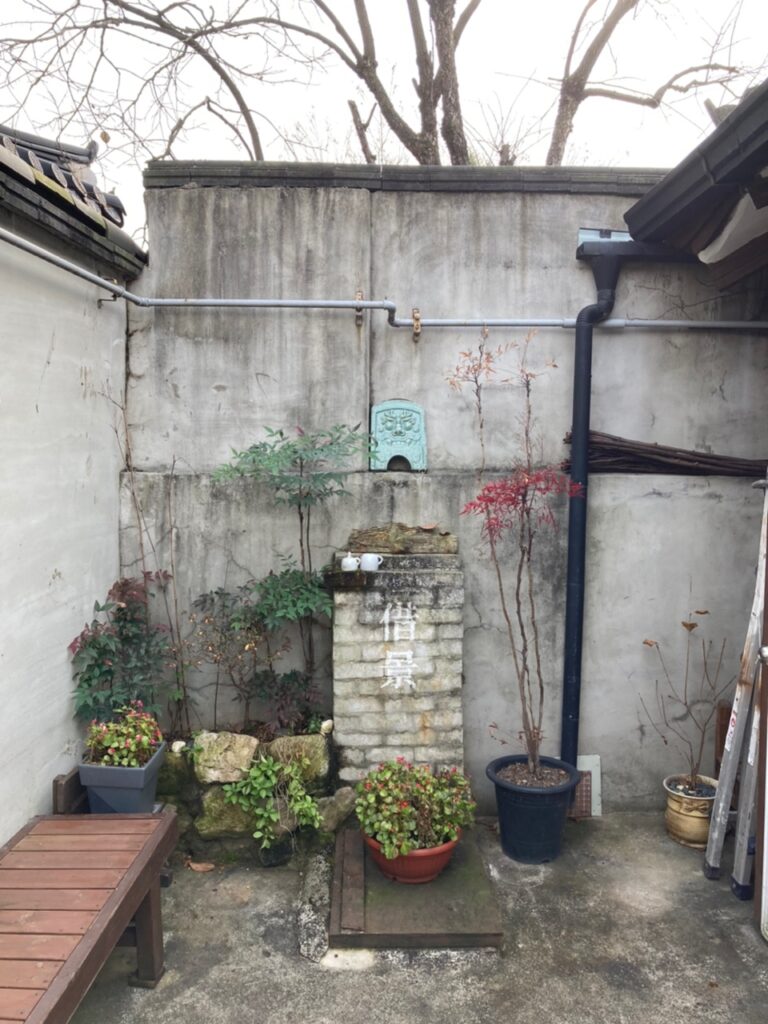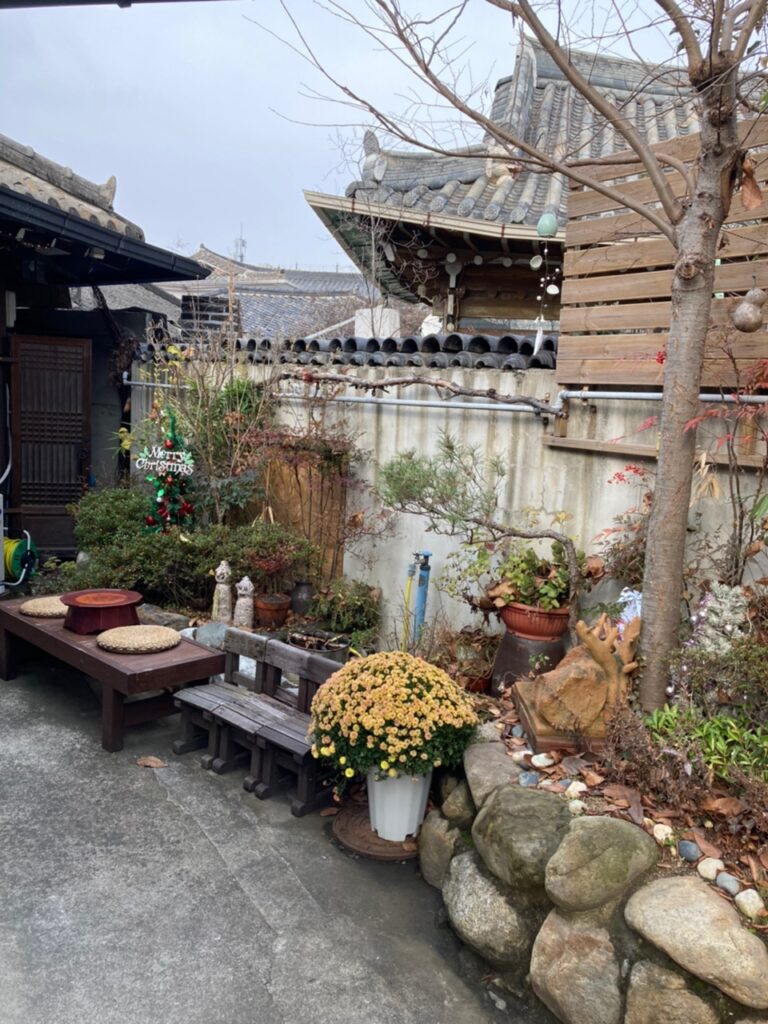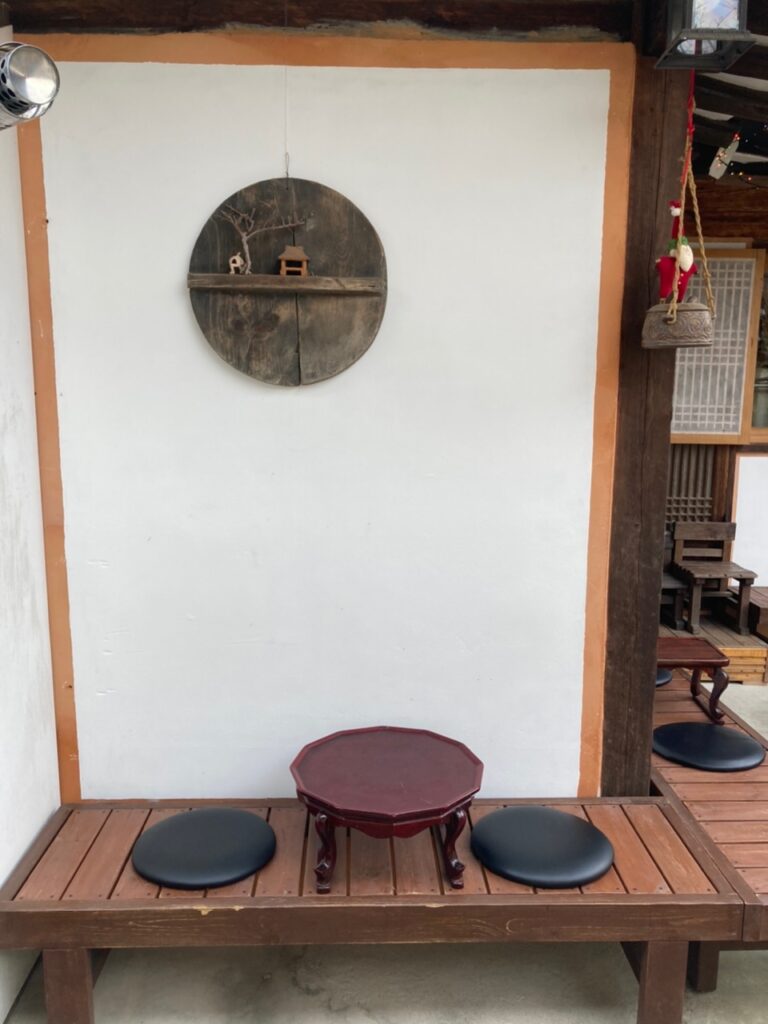 If my friends from overseas visit Jeonju Hanok Village, I should bring them to Chakyung. It's a charming hanok teahouse!
​Chakyung
Gyeonggijeongil 61, Wansangu, Jeonju
Contact: 0507-1328-4820
Opening hours: weekdays 11:30~19:30, Saturday 10:30~20:30, Sunday 10:30~19:30
Instagram: https://www.instagram.com/cafechakyung/
Although I live in Jeonju, visiting the teahouses felt like discovering Jeonju Hanok Village anew!​
The post Teahouses in Jeonju Hanok Village for Relaxing Winter Days: Chamirami and Chakyung appeared first on Jeonju City Blog.