After performing in three countries in Europe, the Jeonju City Choir returned to Korea to widespread acclaim. We're thrilled to share the story of the Jeonju City Choir's impressive international showcases, highlighting Korea's musical heritage.
"In the heart of European music, the Choir elevated the reputation of both South Korea and Jeonju City."
Directed by Kim Cheol, the artistic director and chief conductor, the Jeonju City Choir significantly raised the profile of Korean music in Western Europe. Over an 8-night and 9-day tour, the 52-member choir successfully performed in Hungary, the Czech Republic, and Austria.
Their performances were held on October 1st at Budapest's Matthias Church in Hungary, on October 3rd at the Congress Center Great Hall in Zlín, Czech Republic, and on October 5th at Vienna's Musikverein in Austria.
–
1.  Matthias Church in Hungary, Jeonju City Chorus Premiere Performance
"The debut performance took place in Hungary's historic Matthias Church."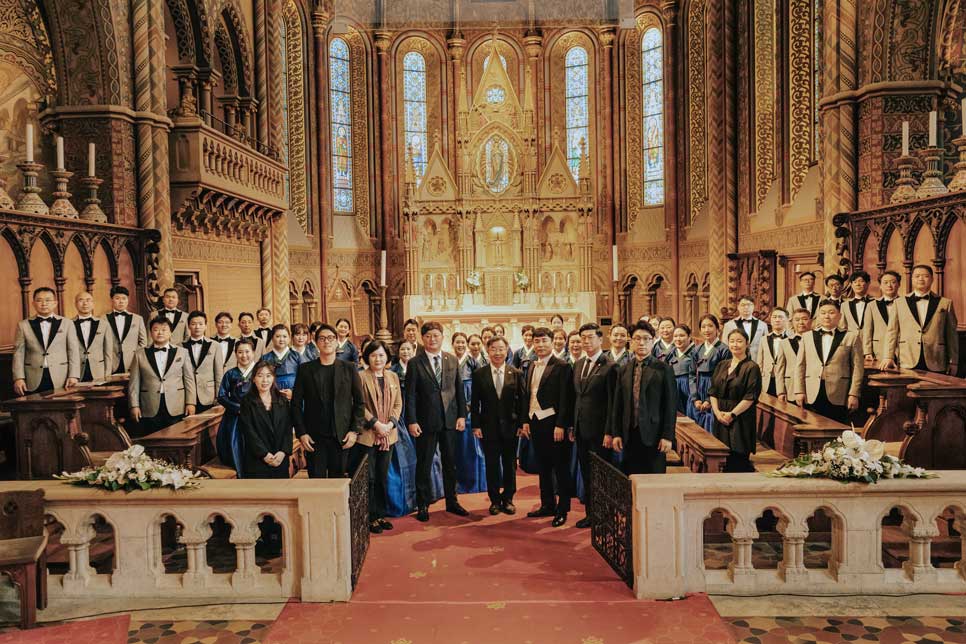 The choir showcased their talent at Budapest's famous Matthias Church, an 800-year-old venue known for hosting numerous royal events. The church's bishop was full of praise for the Jeonju City Choir, saying their music sounded heavenly and reminiscent of a starlit sky.
'Bella,' a director with a past association with the Hungarian National Theatre, proposed inviting the Jeonju City Choir following a discussion with the Hungarian Radio Symphony Orchestra.
"Potential introduction of Jeonju's Hanji, Hanbok, Korean cuisine, and arts to Hungary."


After the performance, Ambassador Kyudok Hong of Hungary and Director Sook Jin In of the Korean Culture Center in Hungary met to discuss future cultural exchanges.
Among the topics discussed was Jeonju City's "Overseas Embassy Hanji Remodeling Project." There were also detailed conversations about introducing Jeonju's Hanji, Hanbok, Korean cuisine, and arts to Hungary.
2. Performance at the Czech Moravian Festival
"The Czech Martinu Orchestra invited us for a standout appearance at their music festival."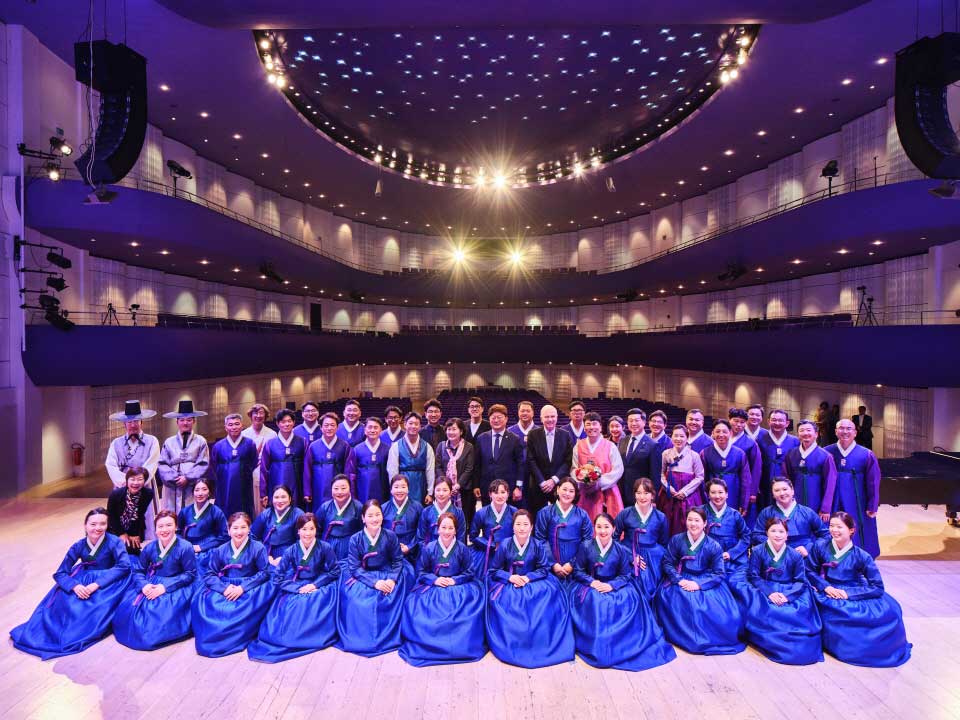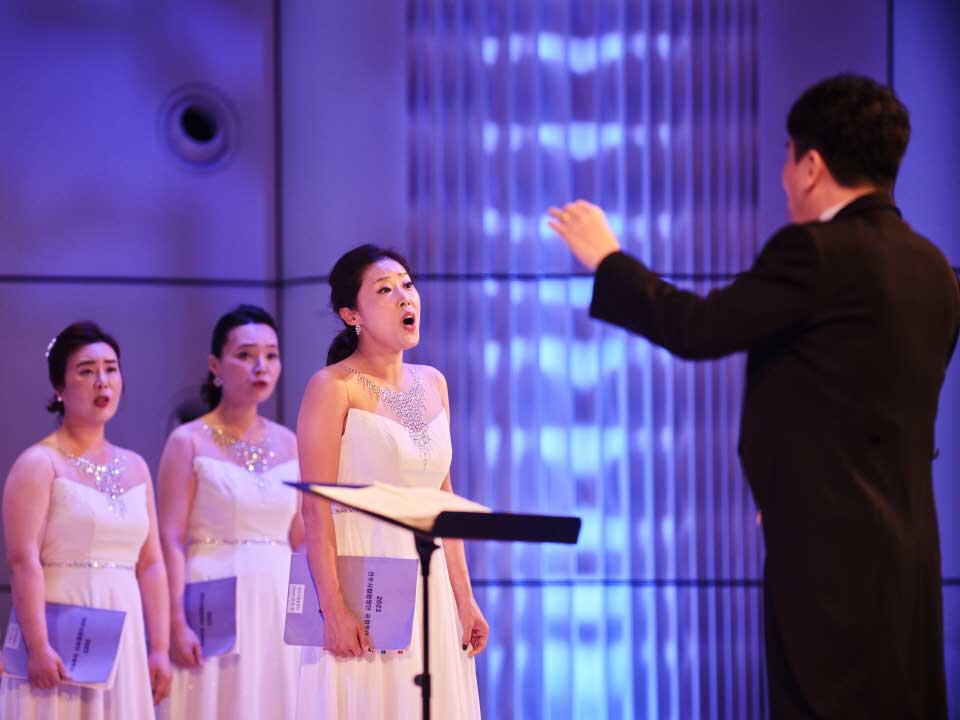 Our second show was in Zlín, located in the southern Czech Republic. Zlín is more than just a city – it's a cultural hub, best known for the Moravian Festival hosted by the Martinu Orchestra and the widely attended Zlín Film Festival.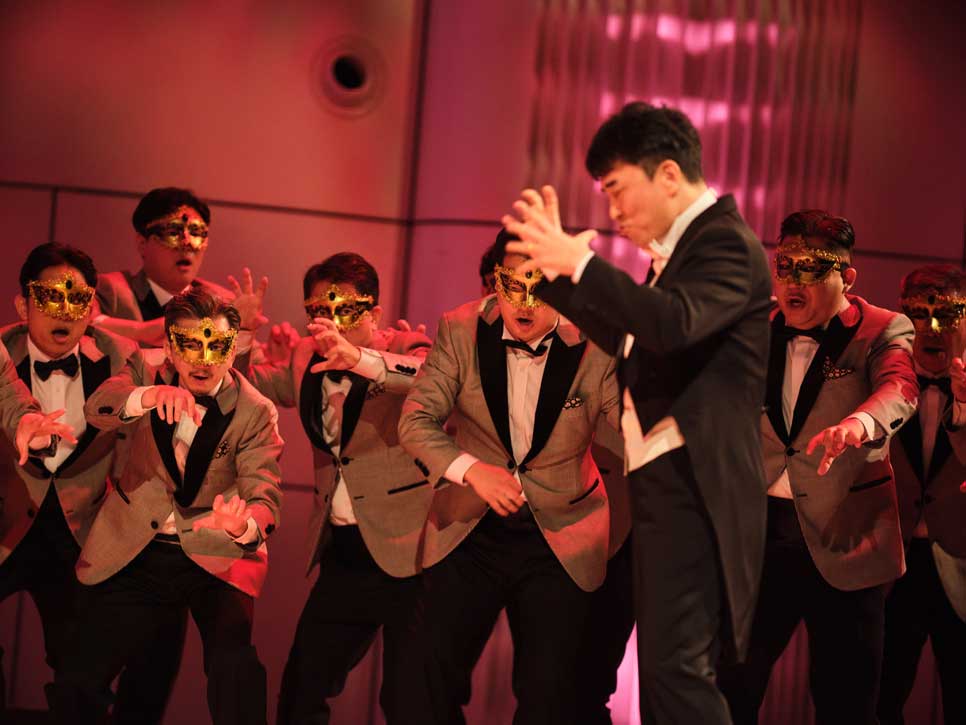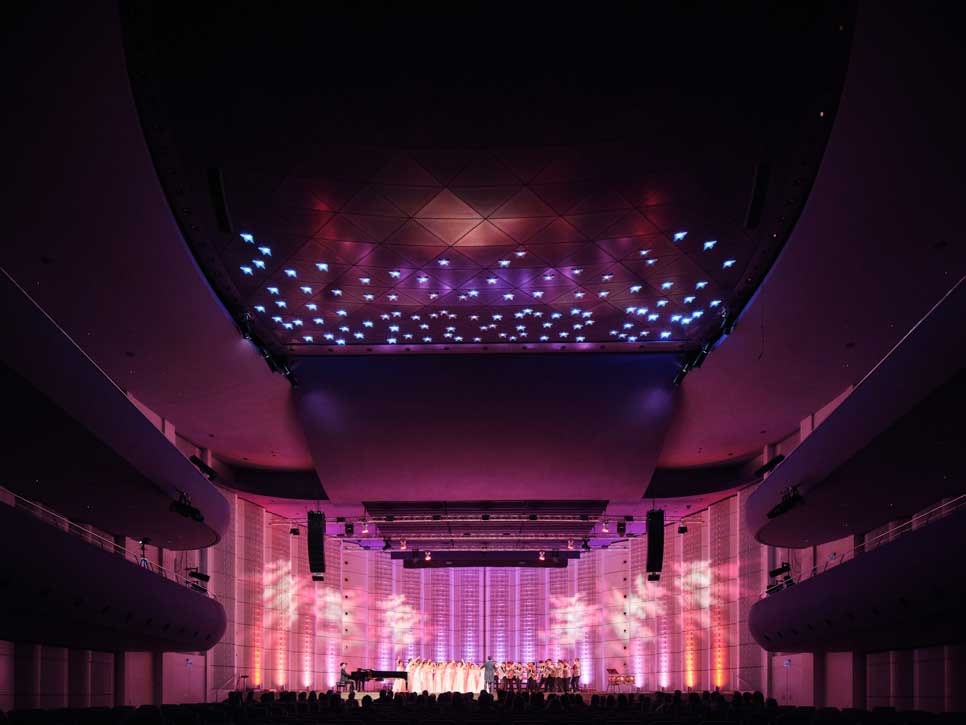 Notably, the Congress Center's Great Hall has welcomed talents such as the KBS Symphony Orchestra and soprano Sumi Jo.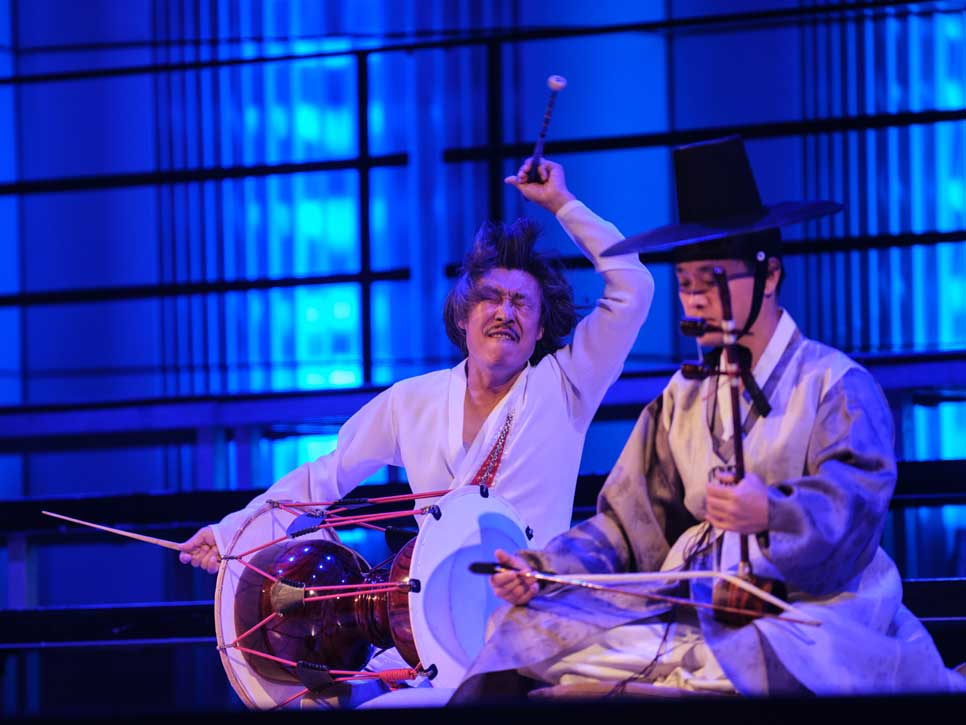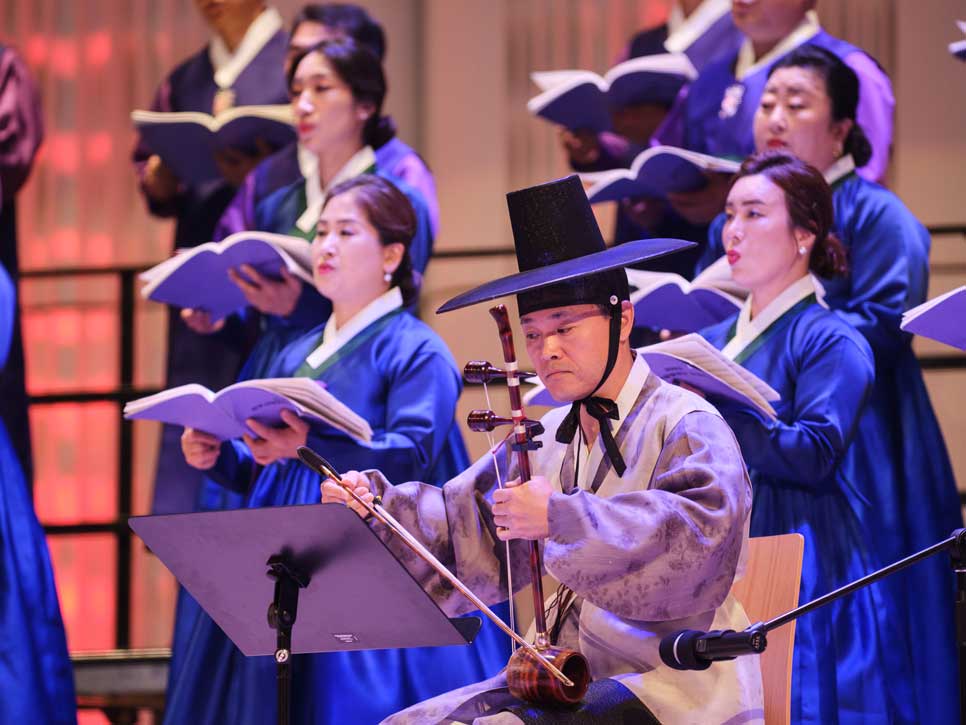 This tour was especially memorable because the Martinu Orchestra asked us to perform at the 'Moravian Festival'.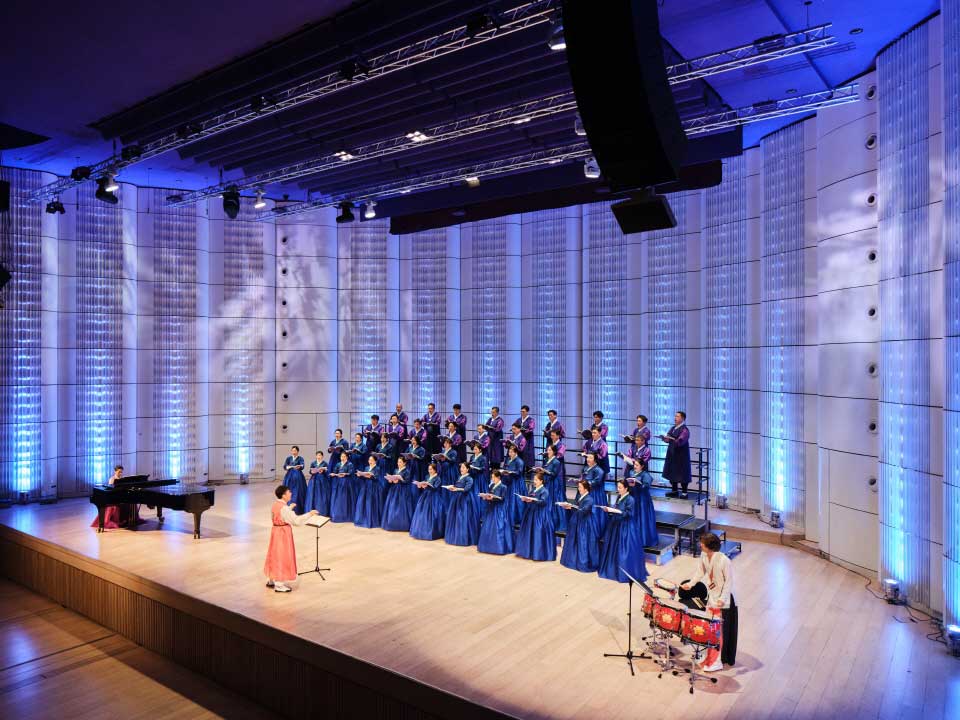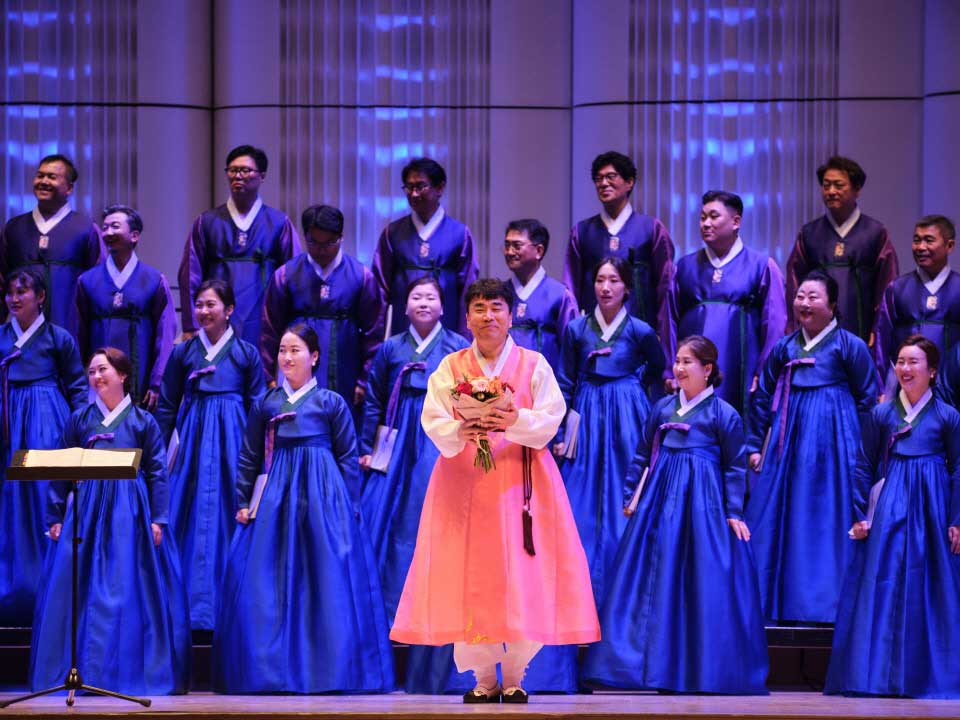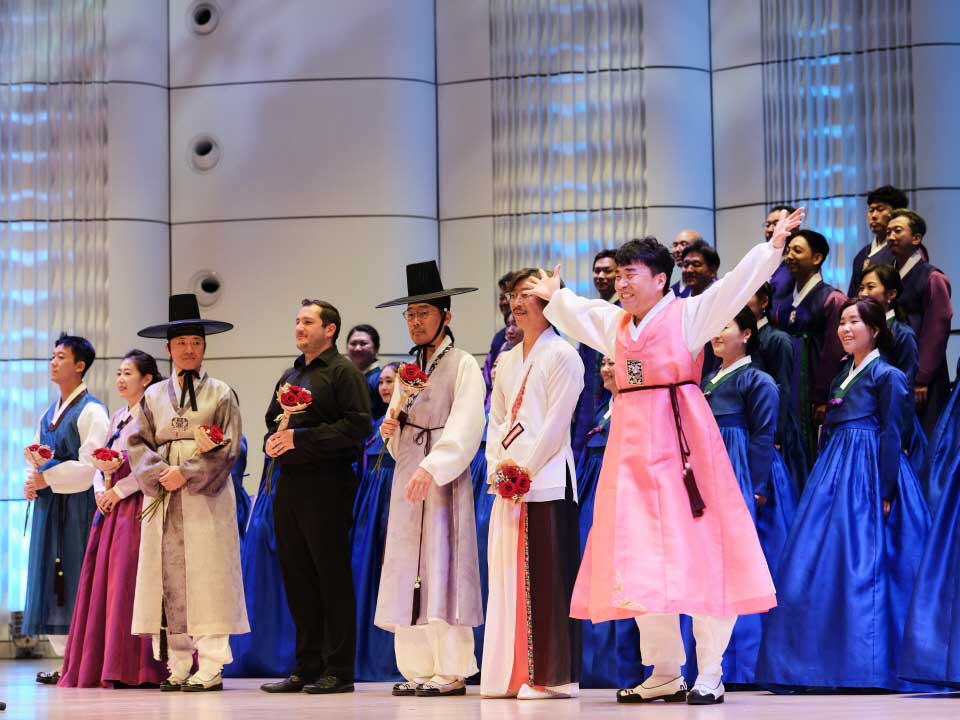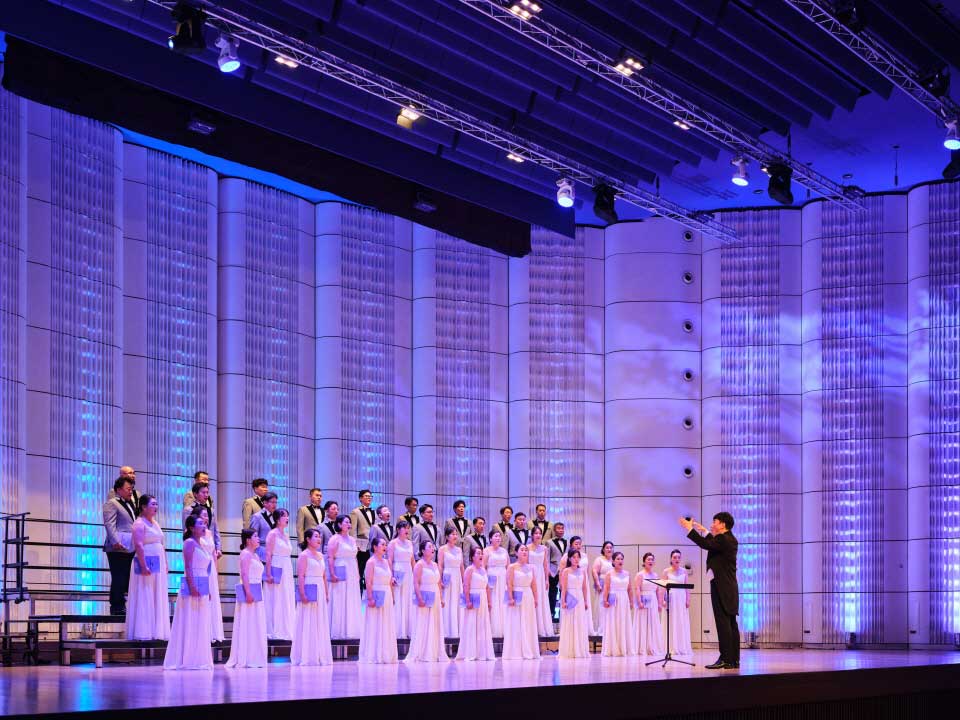 3. Performance at Austria's Musikverein Brahms Hall
"We had the privilege of performing solo at the Musikverein Brahms Hall, a regular venue for the Vienna Philharmonic Orchestra."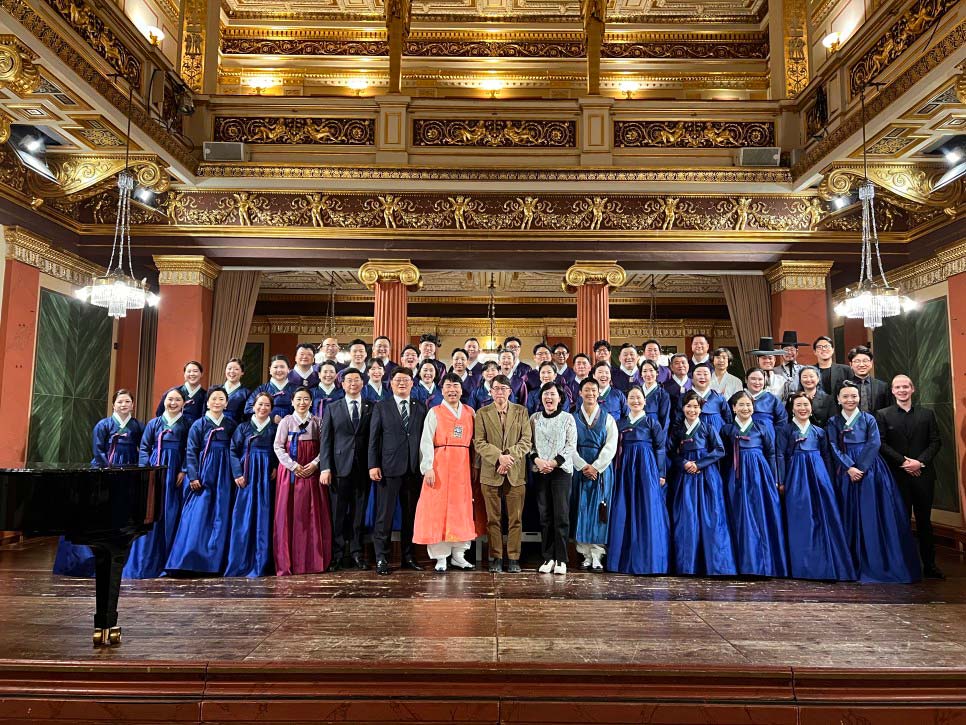 For many artists, performing at the Musikverein is a dream come true.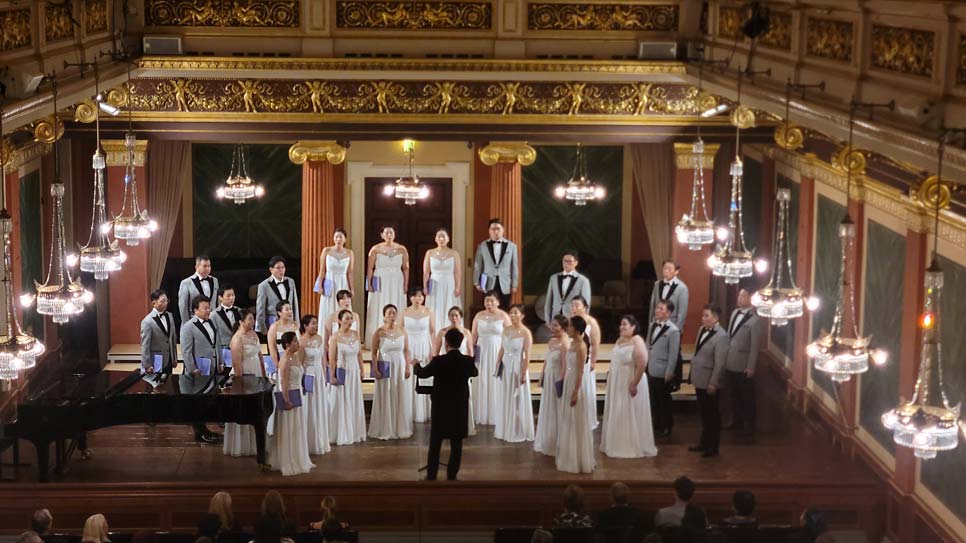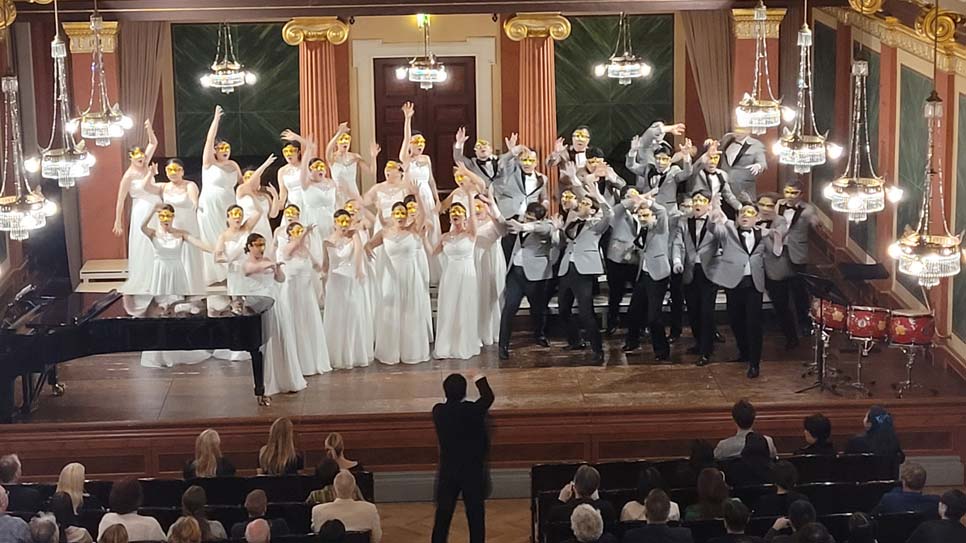 Austria's Ambassador Ham Sang Wook expressed his joy, mentioning how meaningful it was to watch a Korean choir perform at a place with such a rich musical legacy.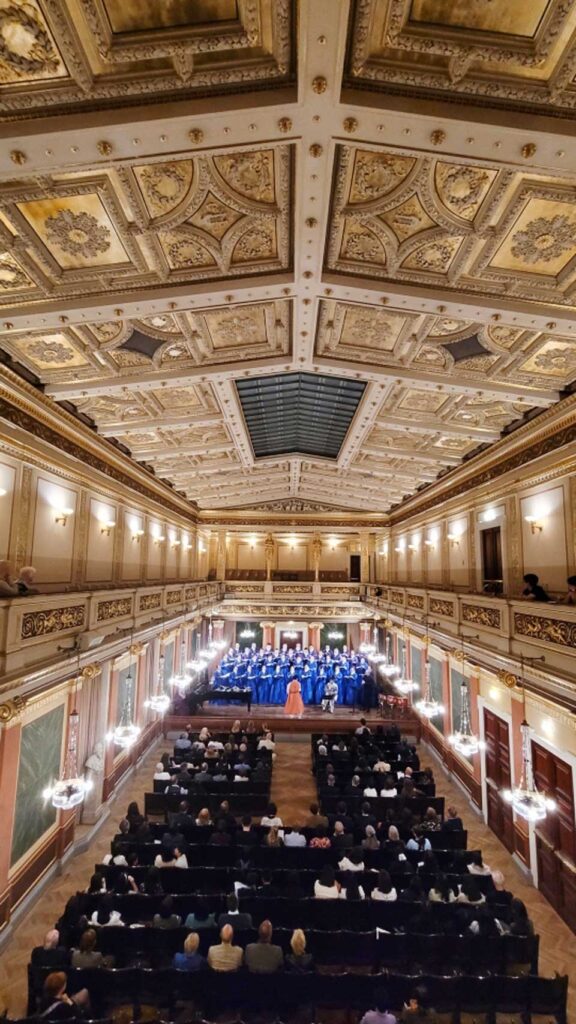 After our performance, Jean-Luc Bannier, a French journalist, provided a glowing review in 'MUSICCOLOGIE', describing our concert as an "incredible musical journey."
Pablo Boggiano, who's well-known in Austria as a choir and orchestra conductor, was impressed. After attending our concert, he remarked, "Everyone in my choir was amazed. The program was outstanding, and each piece was executed to perfection."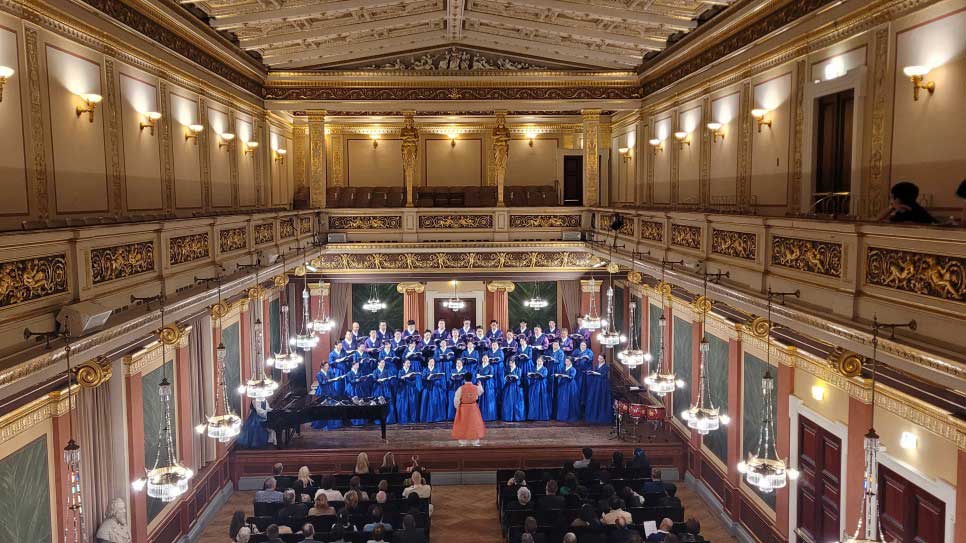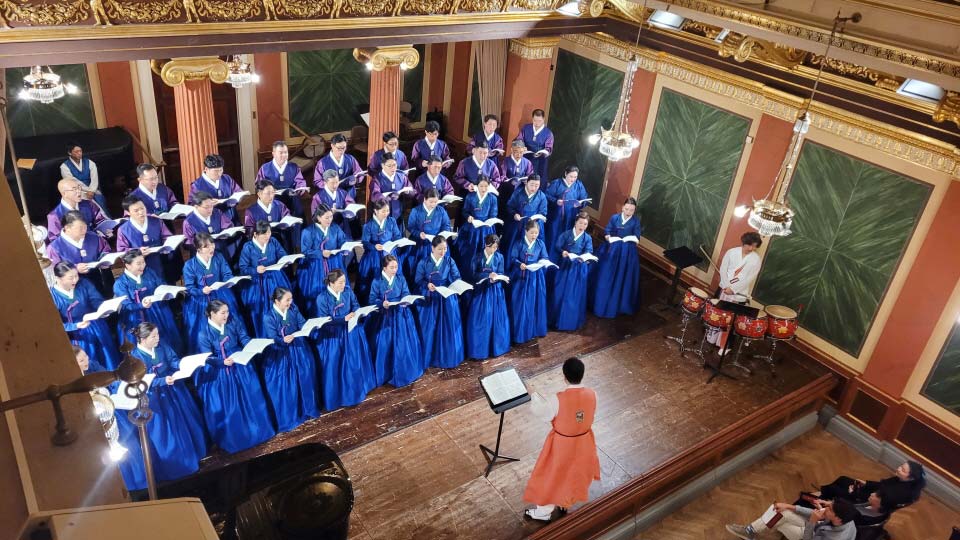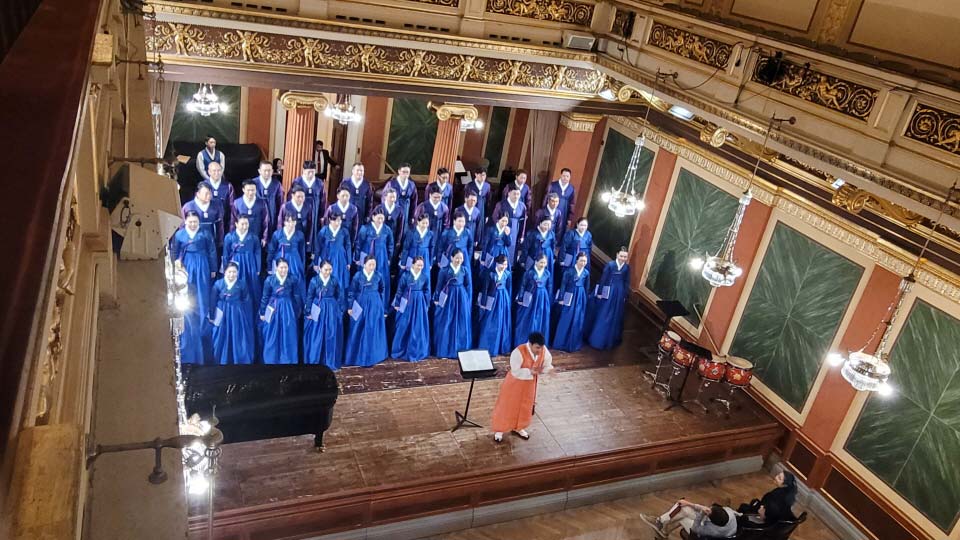 Beyond performing, the Jeonju City Choir seized this opportunity to learn from these world-renowned venues. We held discussions with several dignitaries, including the Hungarian ambassador, cultural directors from Czech, and Austrian ambassadors, to enhance international cultural ties.
The international performances were a significant achievement for us. The Jeonju City Choir effectively showcased the elegance of Korean music to global audiences. The consistent praise and, indeed, standing ovations from both experts and general audiences were heartwarming. We're looking forward to what's going to come and hope for your continued support!
The post The Jeonju City Choir received positive reviews for their performances in three European countries! appeared first on Jeonju City Blog.