The Royal Portrait Museum is the only place that exhibits the original copy of the portrait of Taejo, the founder of the Joseon Dynasty (1392-1897). The museum also exhibits other royal portraits and the related royal relics of the dynasty. The museum is in the Gyeonggijeon Shrine, Jeonju Hanok Village.
The original copy of Taejo's portrait is open for public exhibition only during a specified period of a year. I was lucky to have visited the museum during that period.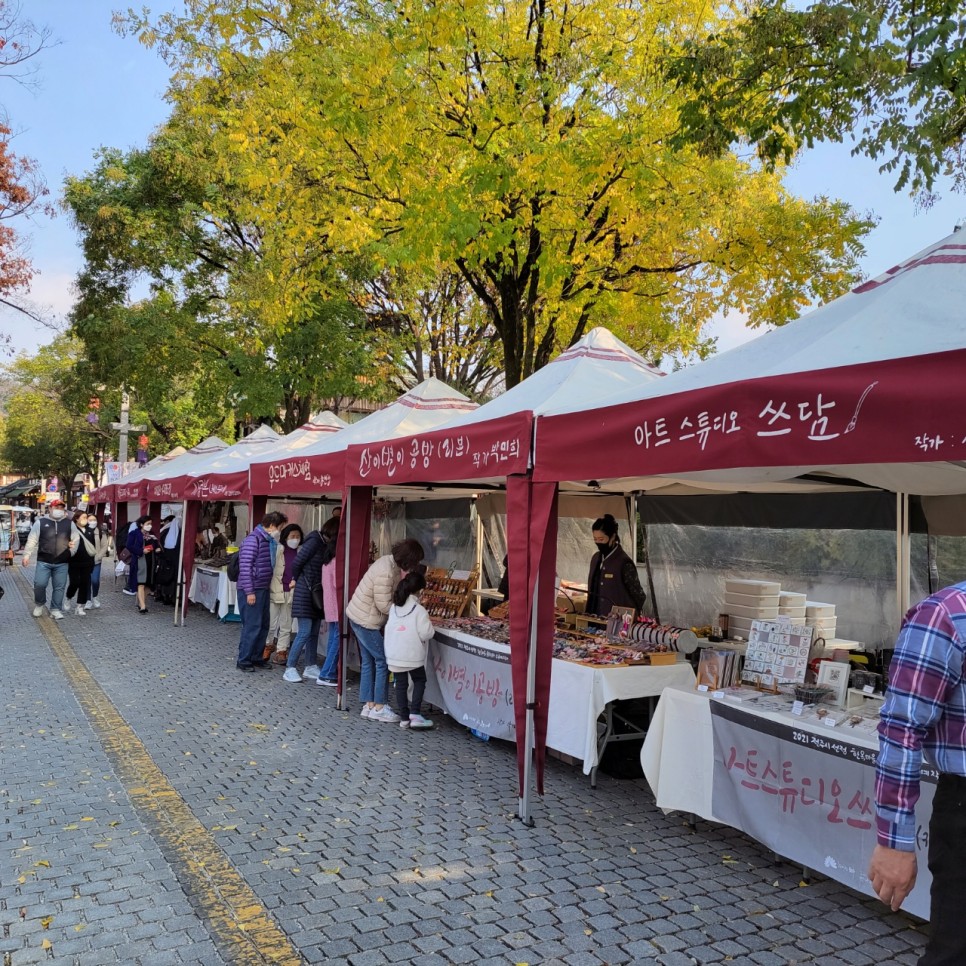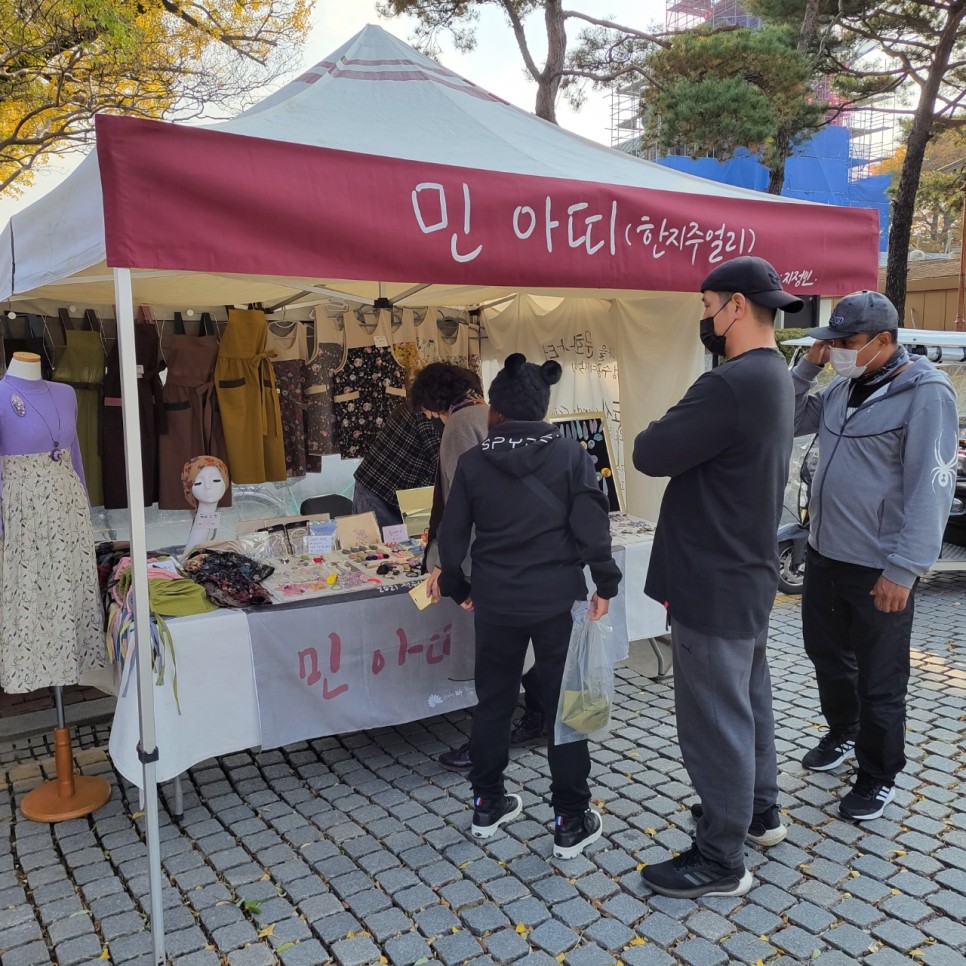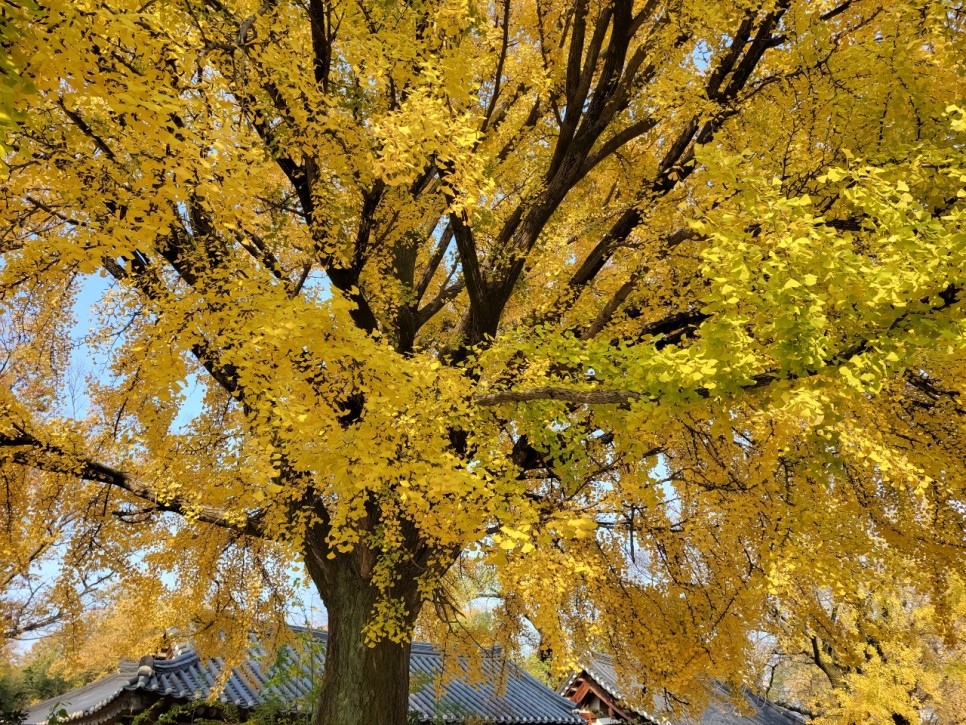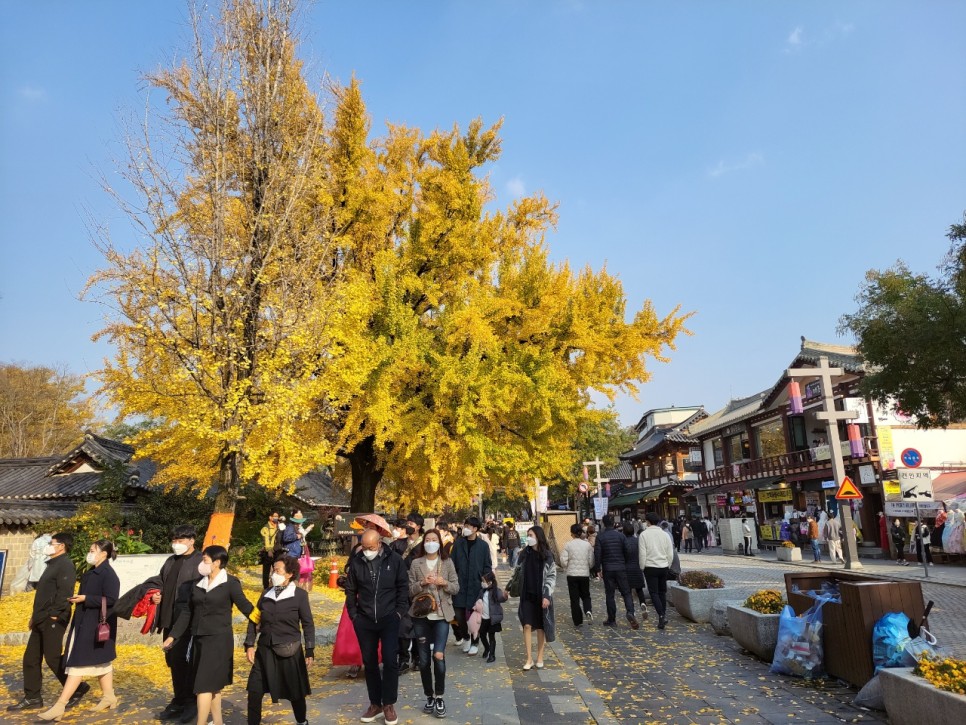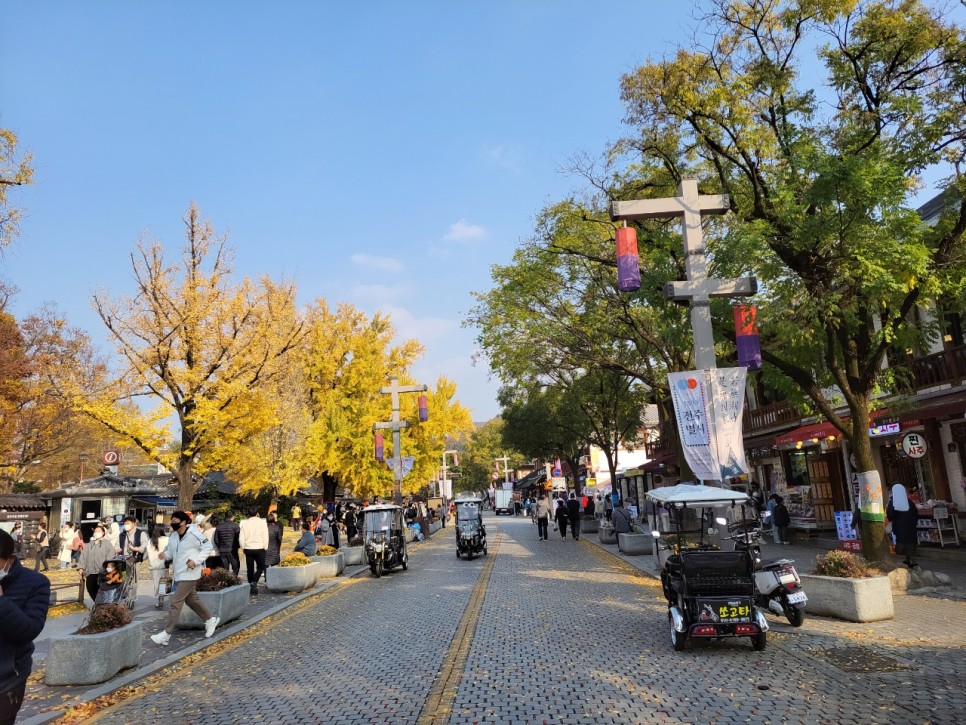 In front of the Gyeonggijeon Shrine were the small booths that sell handcraft goods, ranging from small accessories to wooden cutting boards. Because I visited on a weekend day, Jeonju Hanok Village was rather crowded with the people enjoying the autumn.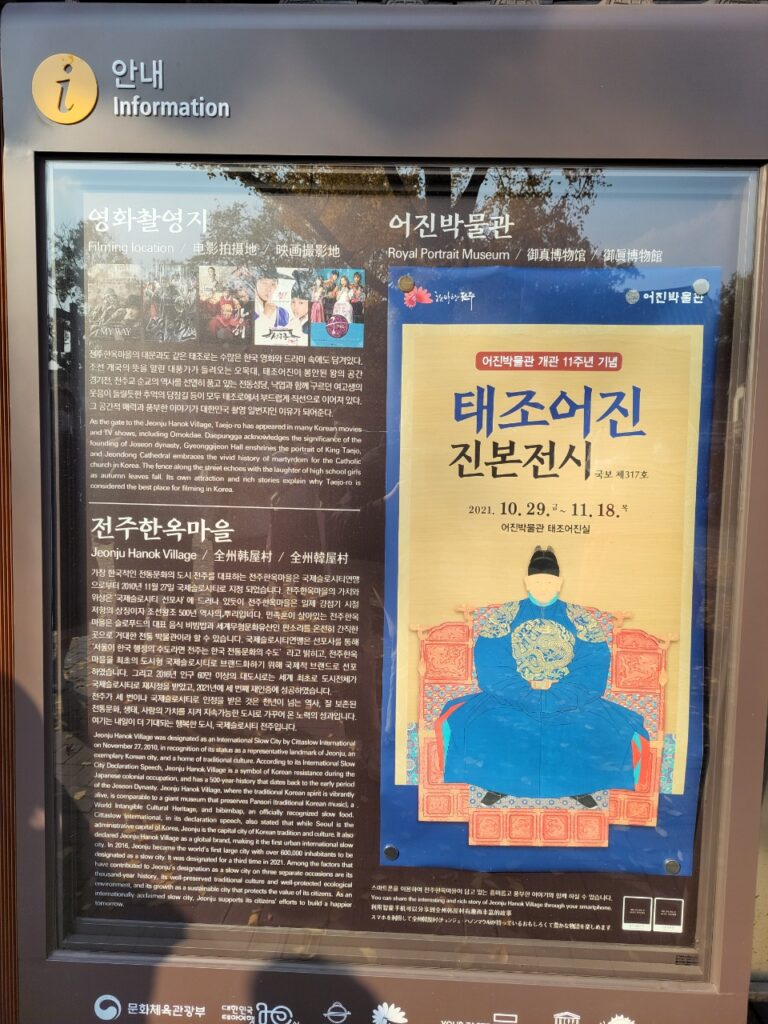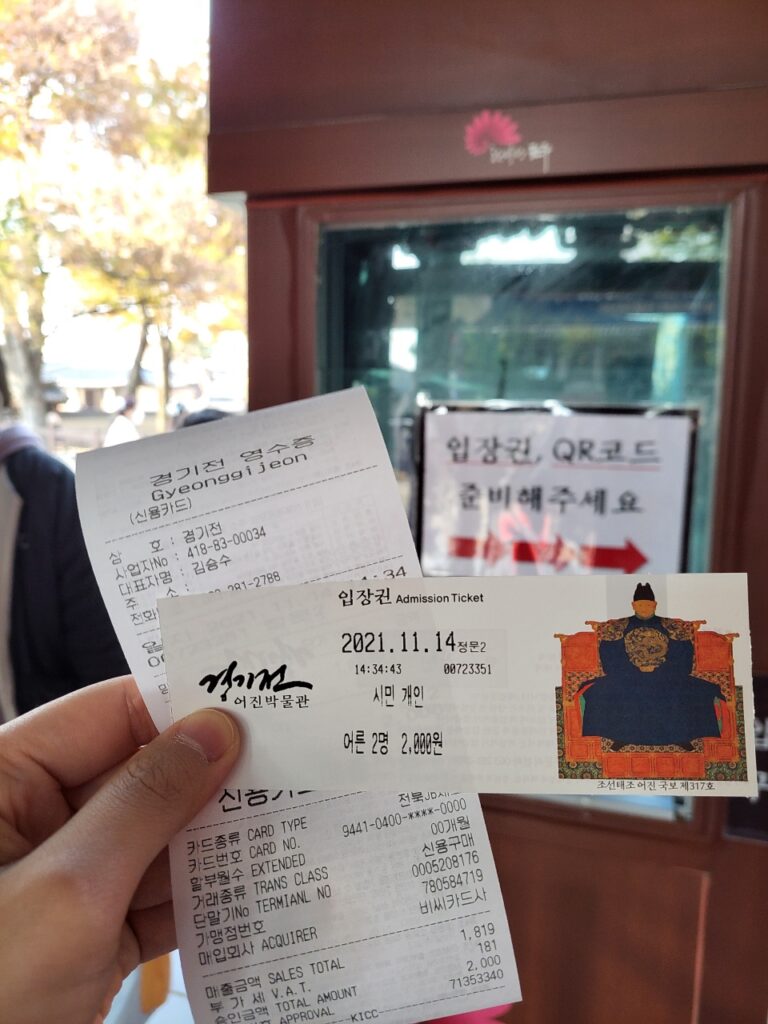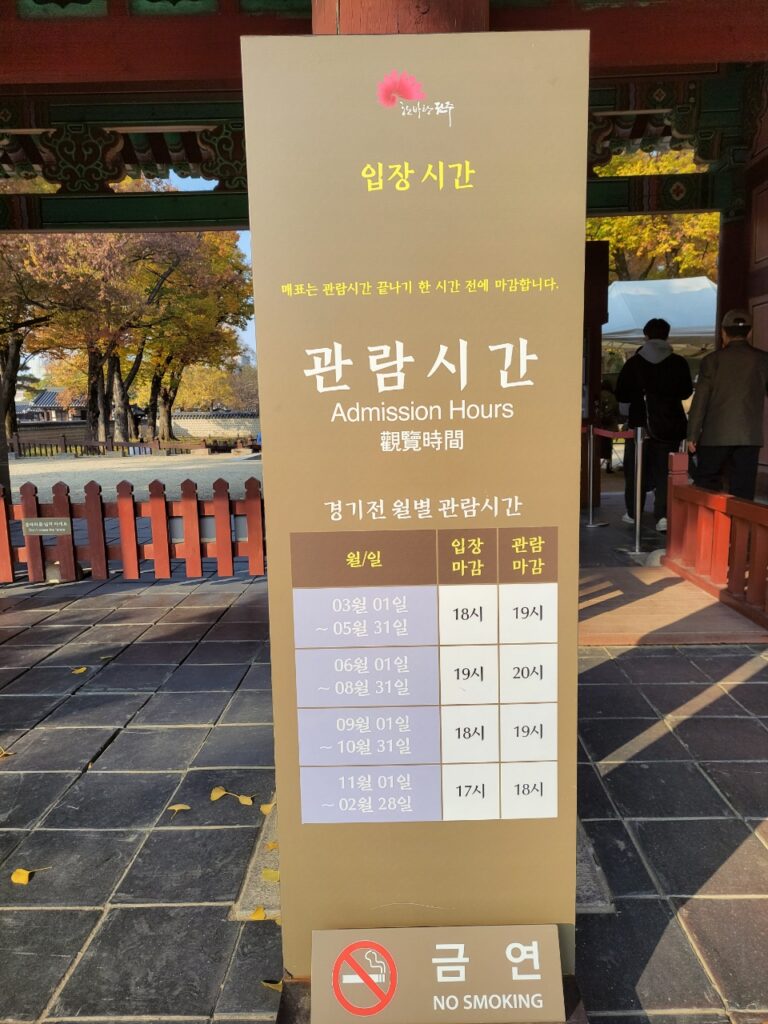 During November to February, the last entry to the Gyeonggijeon Shrine is 17:00. The premise closes at 18:00. Also, the entrance fee for the residents of Jeonju is only 1,000 won.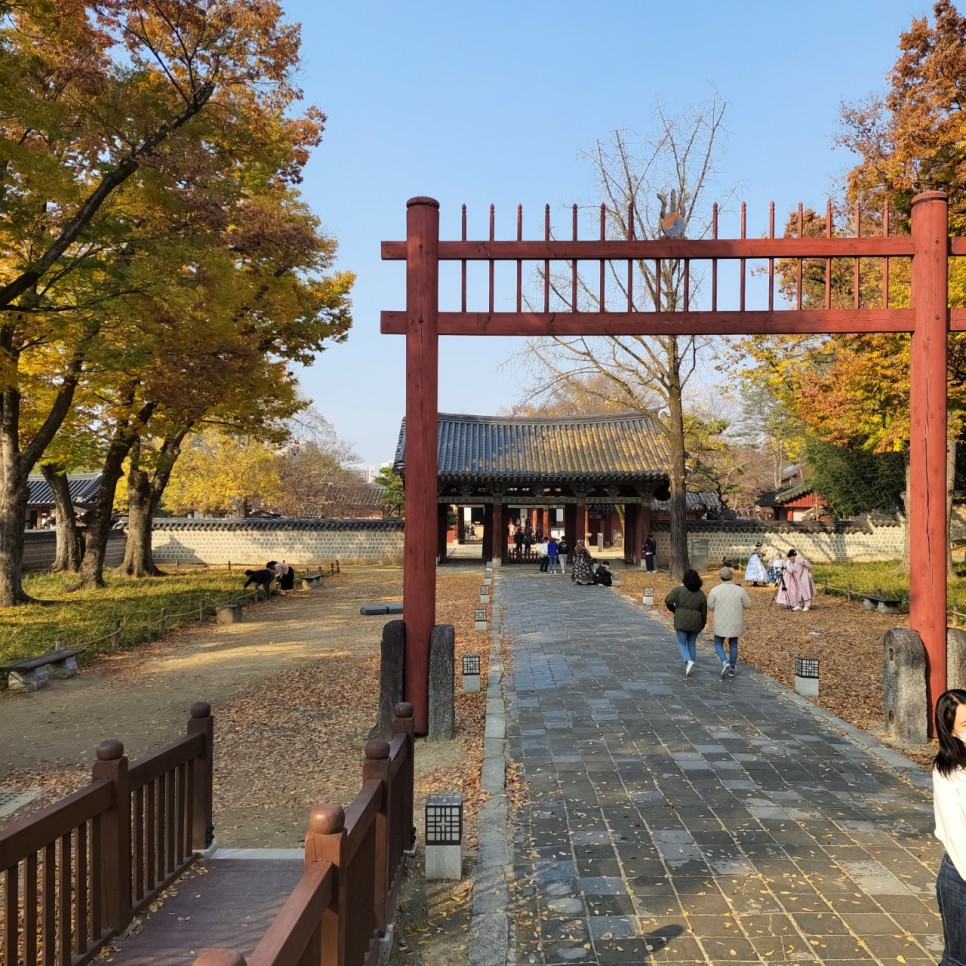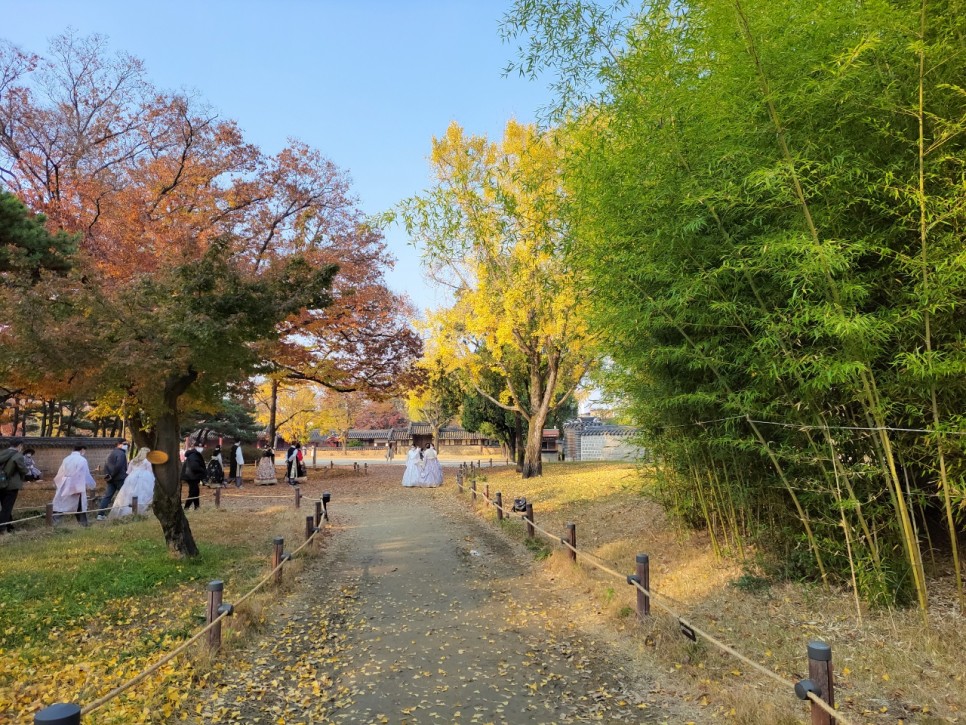 Jeonju Hanok Village feels very different with each of the four seasons. In autumn, I love walking on the carpets of yellow gingko leaves in the Gyeonggijeon Shrine.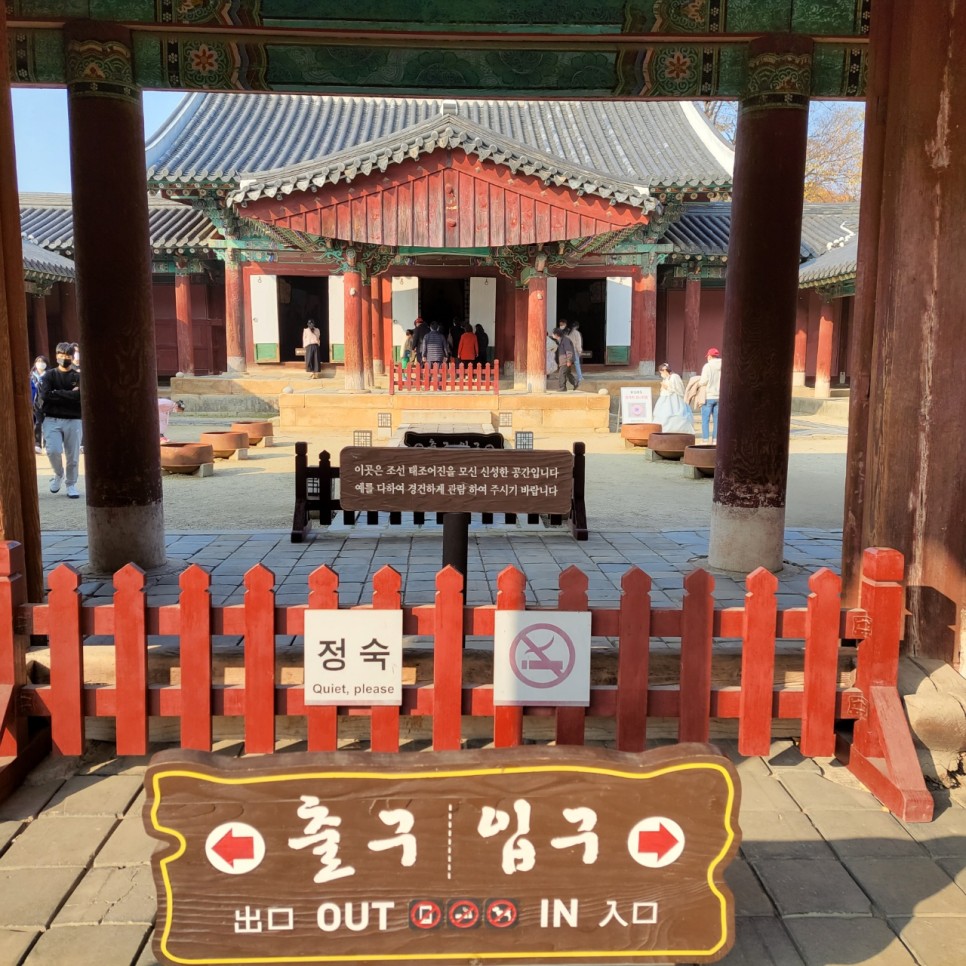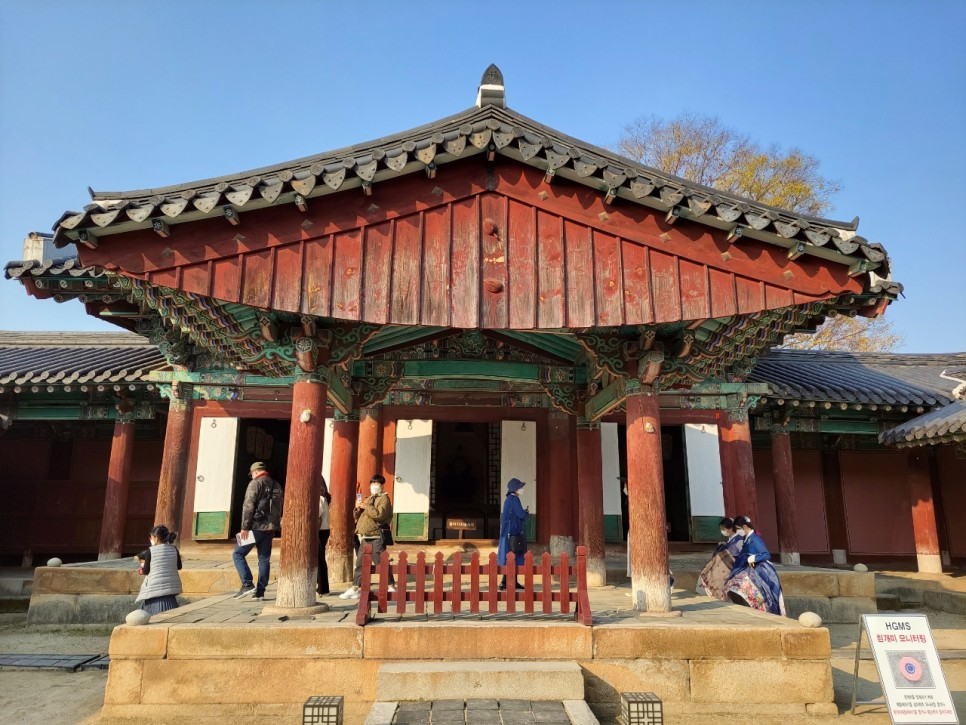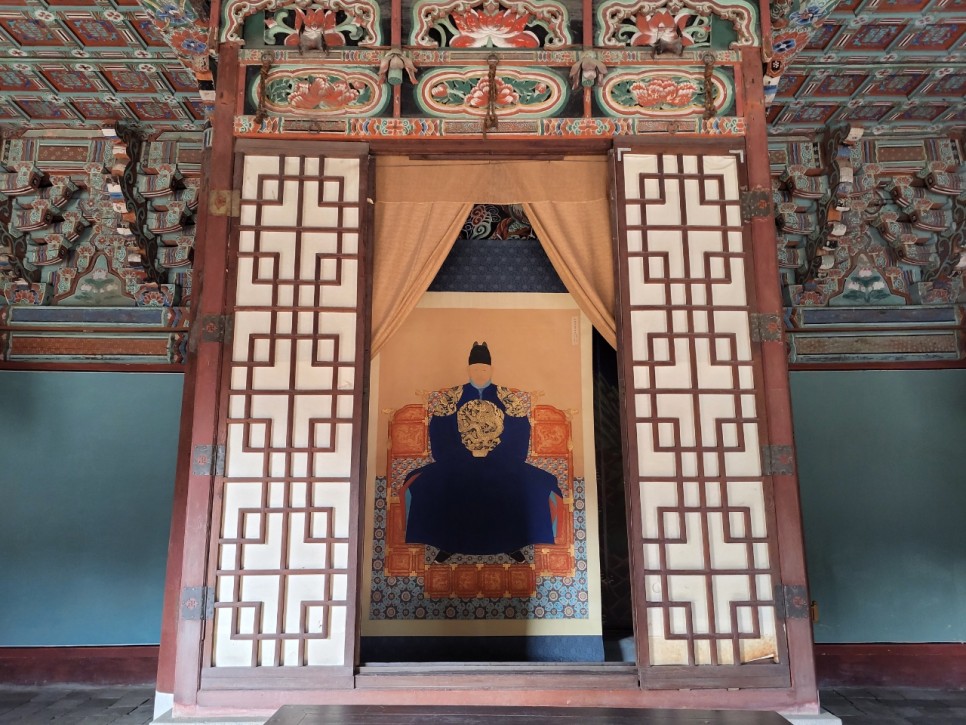 The most central and the biggest building of the Gyeonggijeon Shrine is 'Jeongjeoon', which used to host the royal portrait of Taejo. The building's proportional shape, stable structure, eloquent carving, and beautiful painting attest to the authority and elegance of the royal household.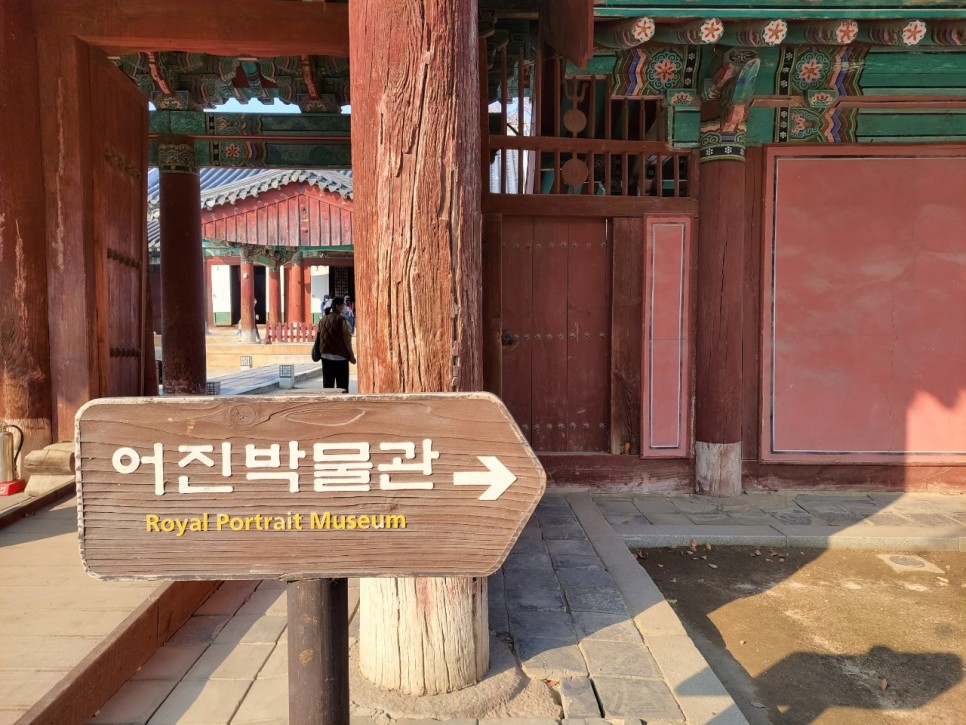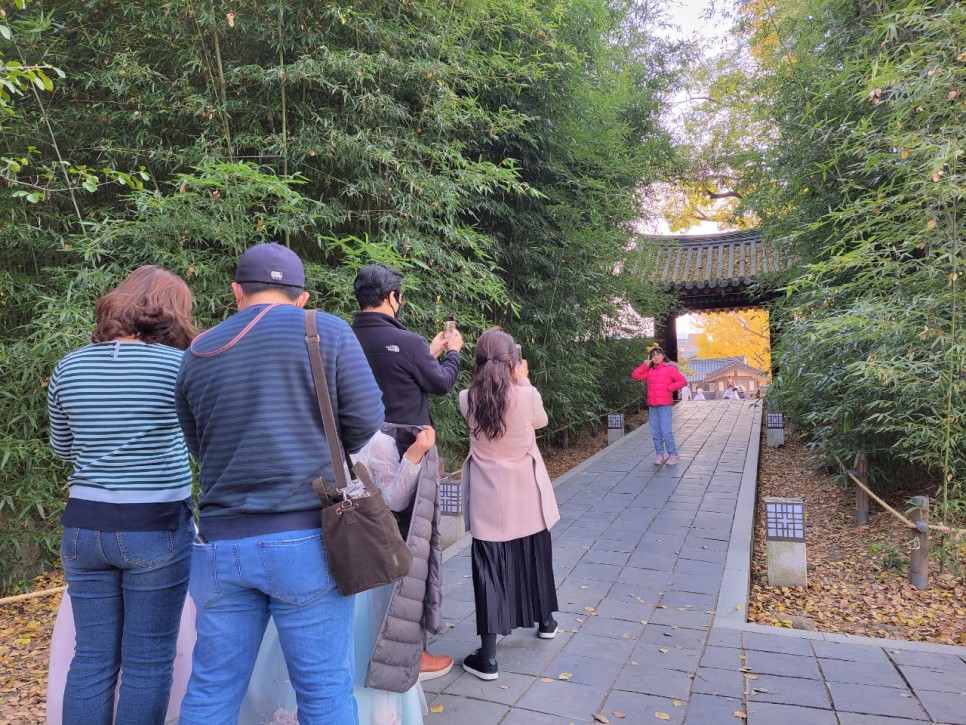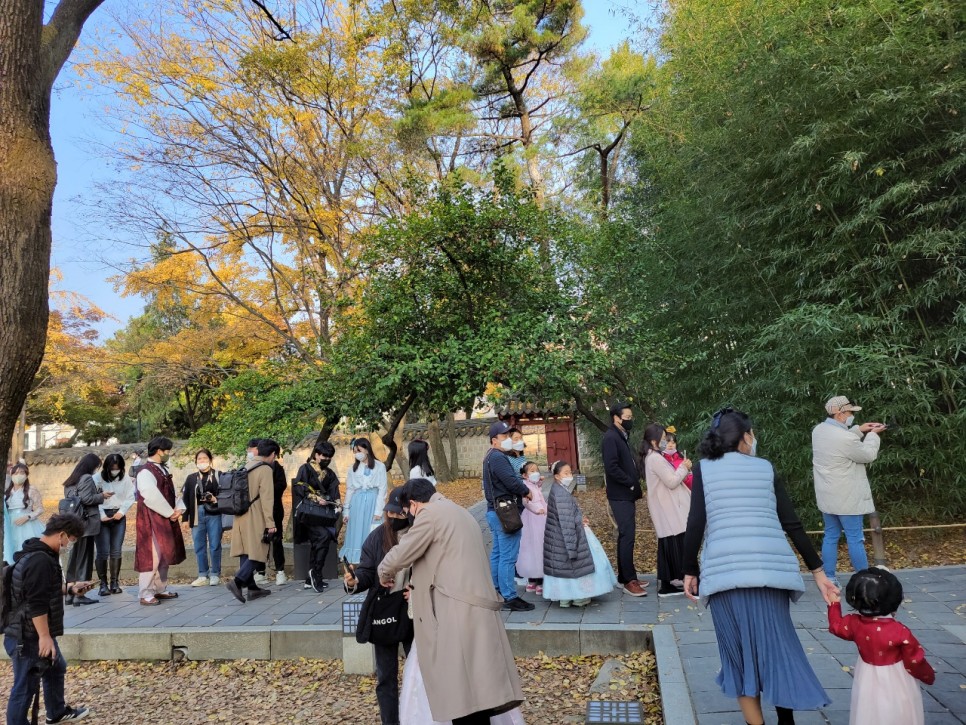 The royal portrait on display at 'Jeongjeon' is a copy. I headed to the Royal Portrait Museum, which hosts the original portrait. On the way, I came across a long line, which turned out to be the line for taking photo at a famous photo spot.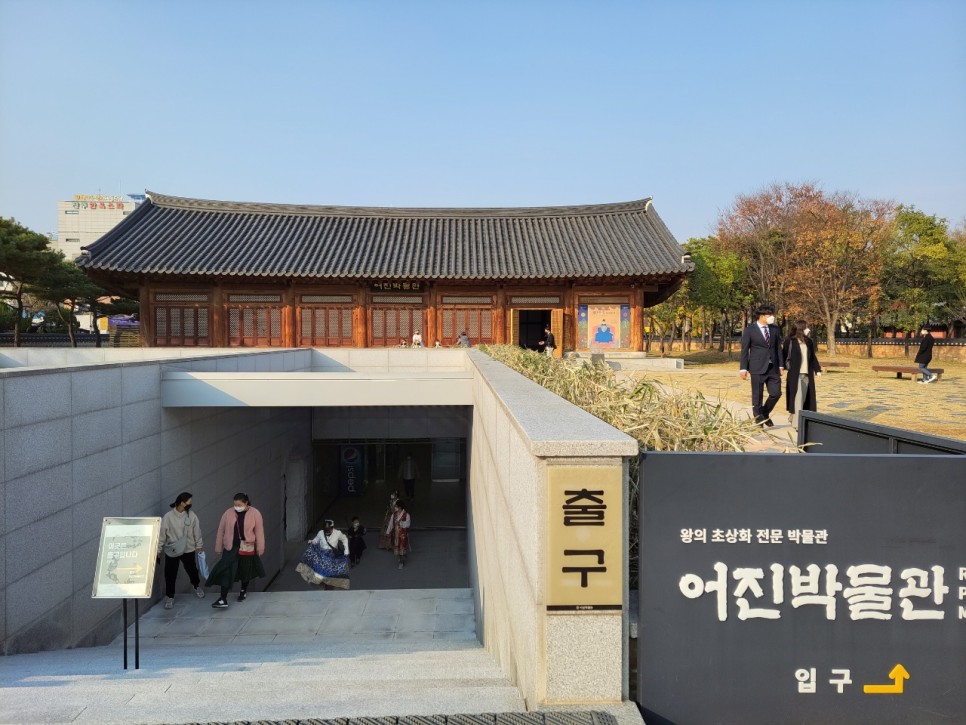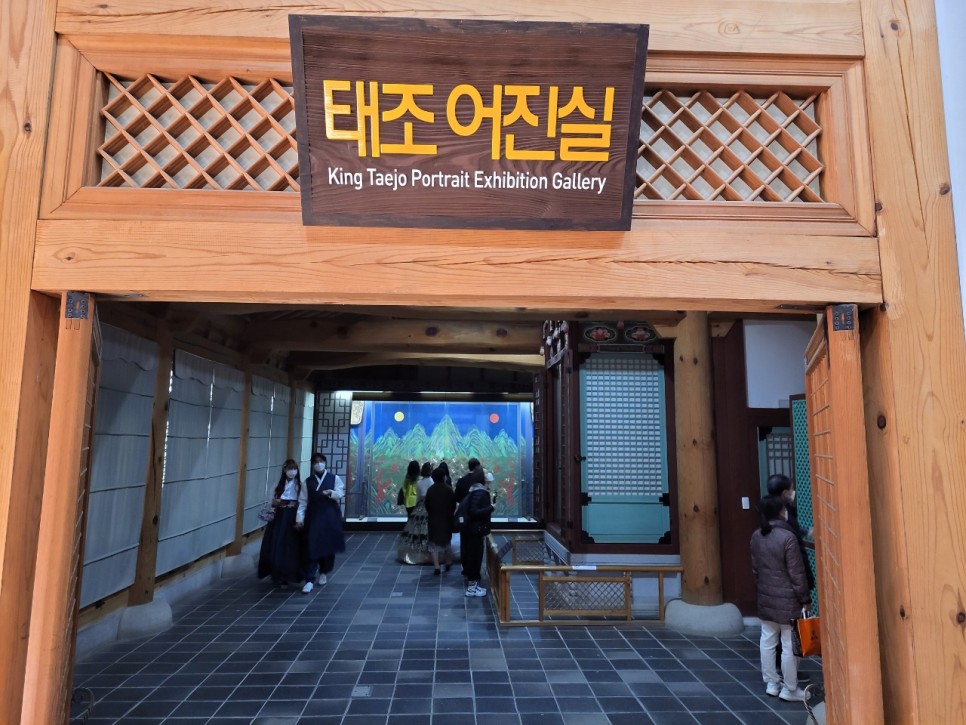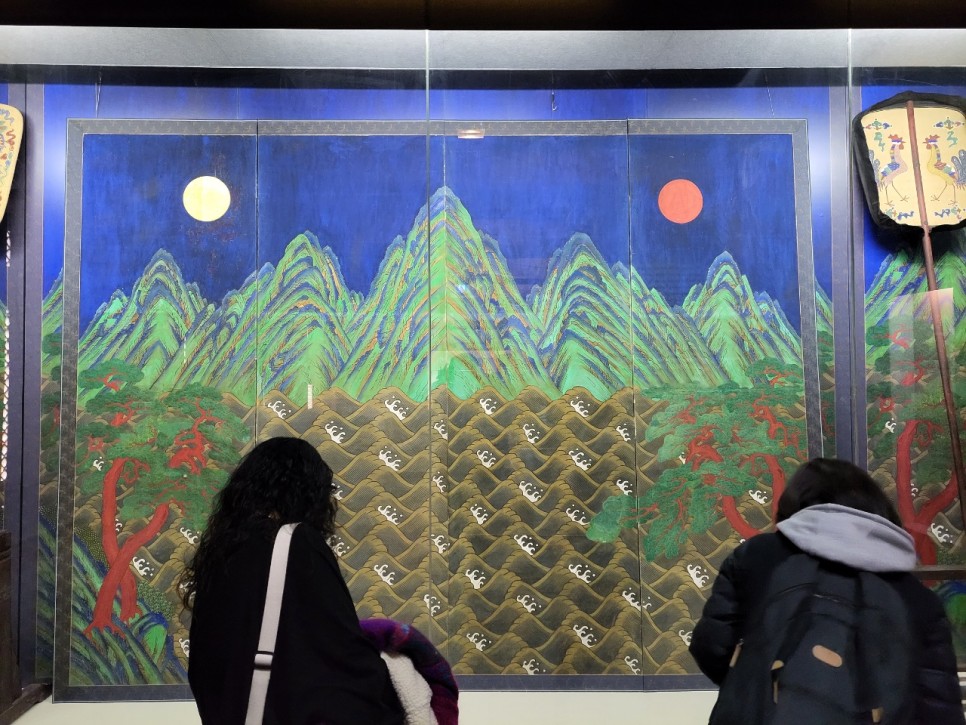 The Royal Portrait Museum opened in 2010, 600 years since the enshrinement of the royal portrait of Taejo in Jeonju. The portrait is currently a National Treasure, and the museum also exhibits other relics related to the enshrinment.
The original royal portrait of Taejo, along with the fans and the folding screen that were used by the kings, was on display at the first hall of the museum. Taking photo of the portrait is prohibited.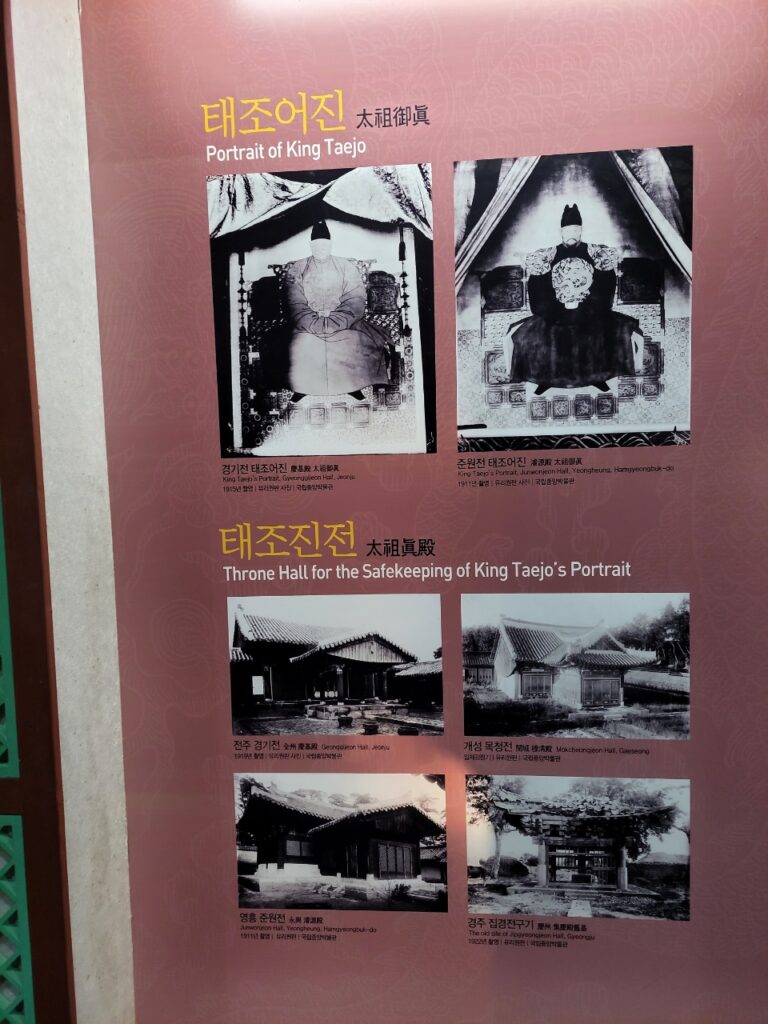 The royal portrait of Taejo (the founder) symbolizes the Joseon Dynasty. There used to be 26 portraits of Taejo, but only one survived to this day in Jeonju.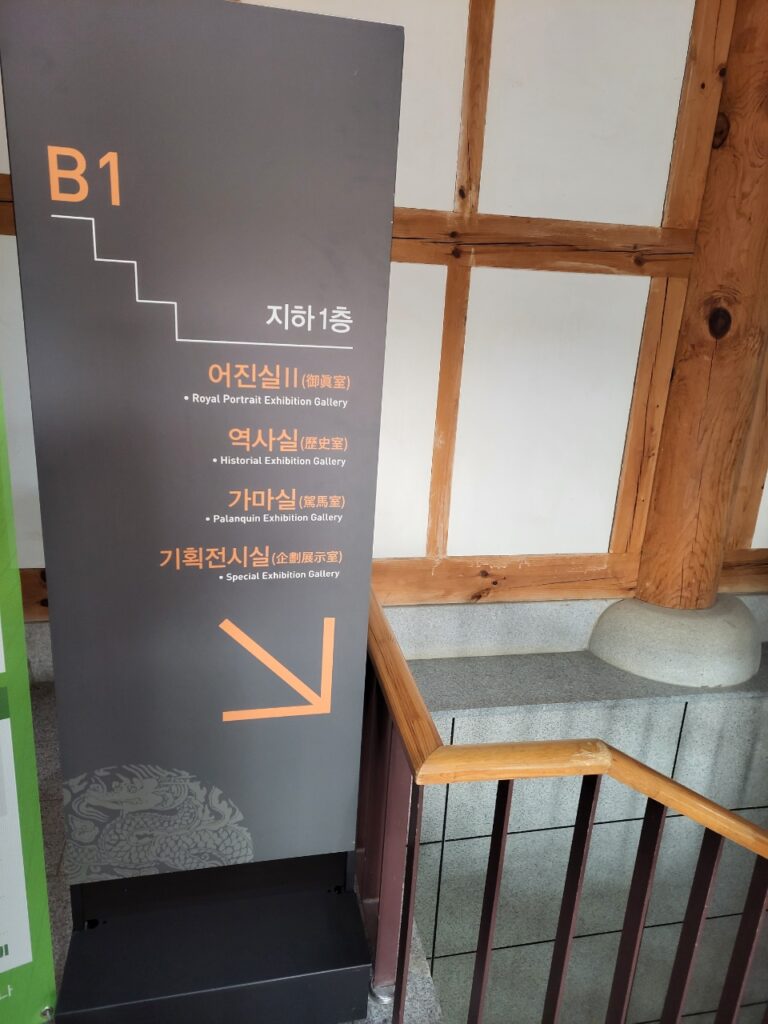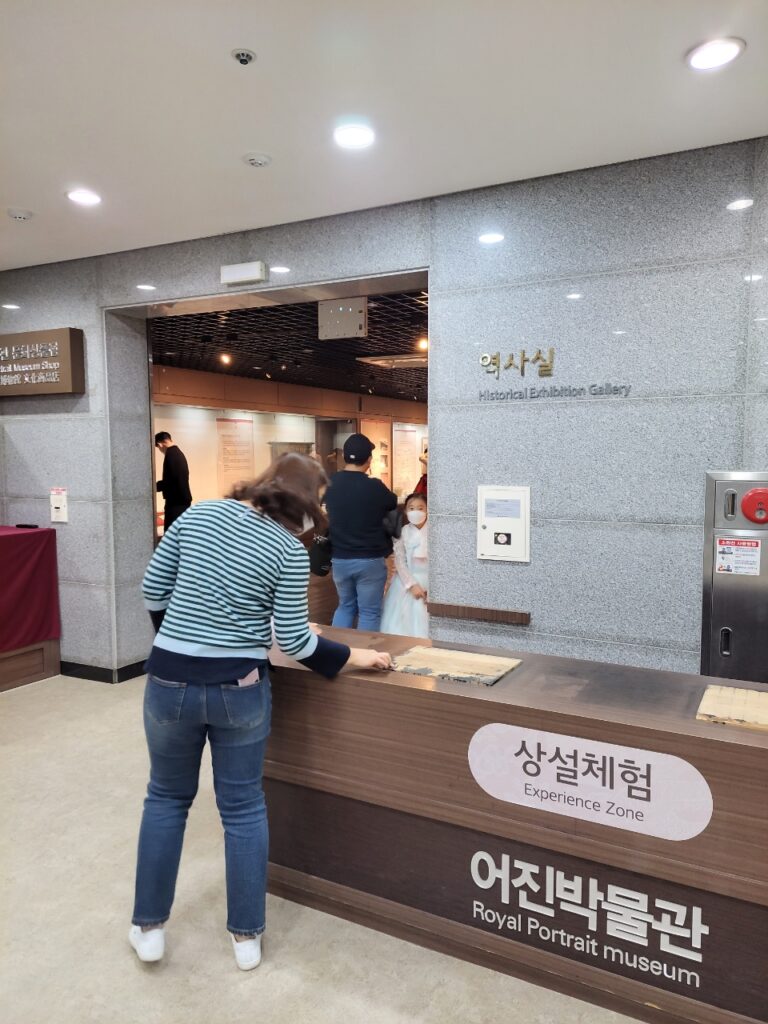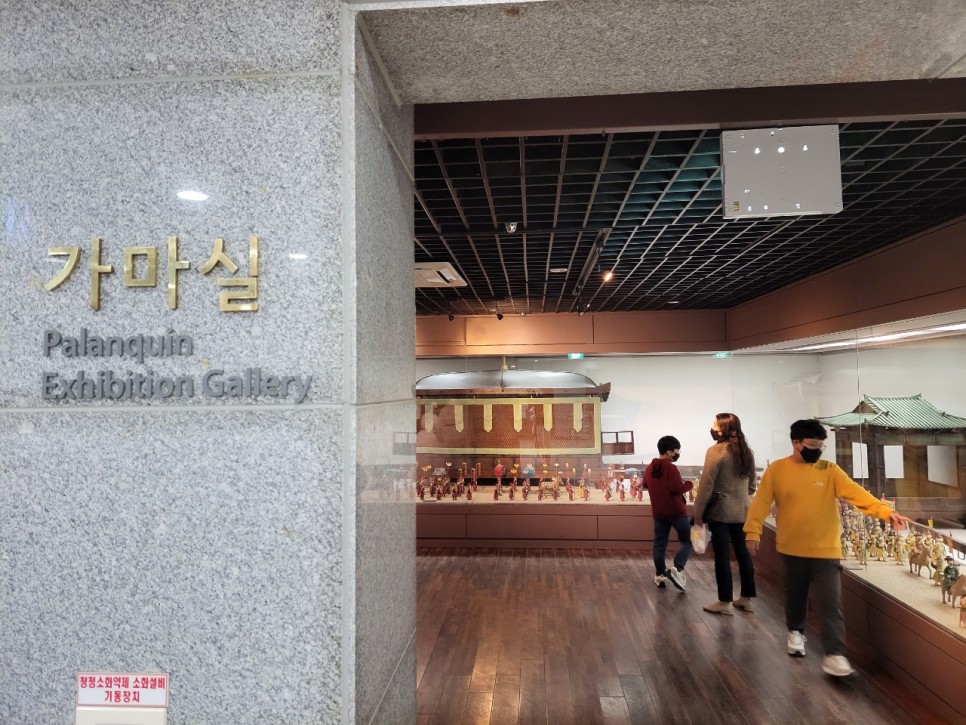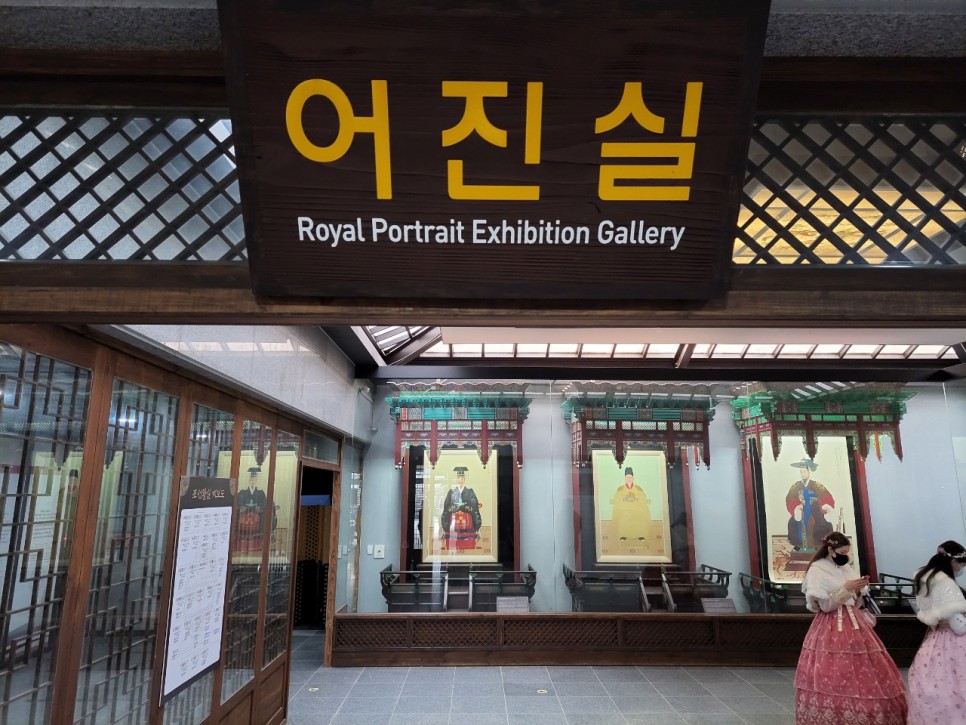 I entered the other halls of the museum. Other royal portraits, palanquins, and related relics were on display.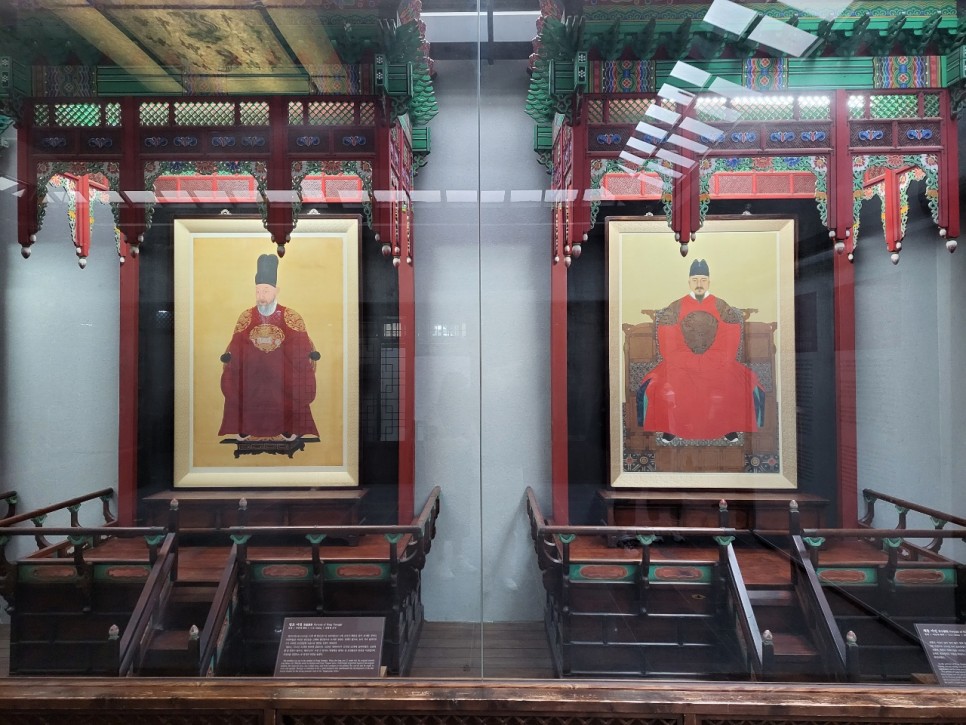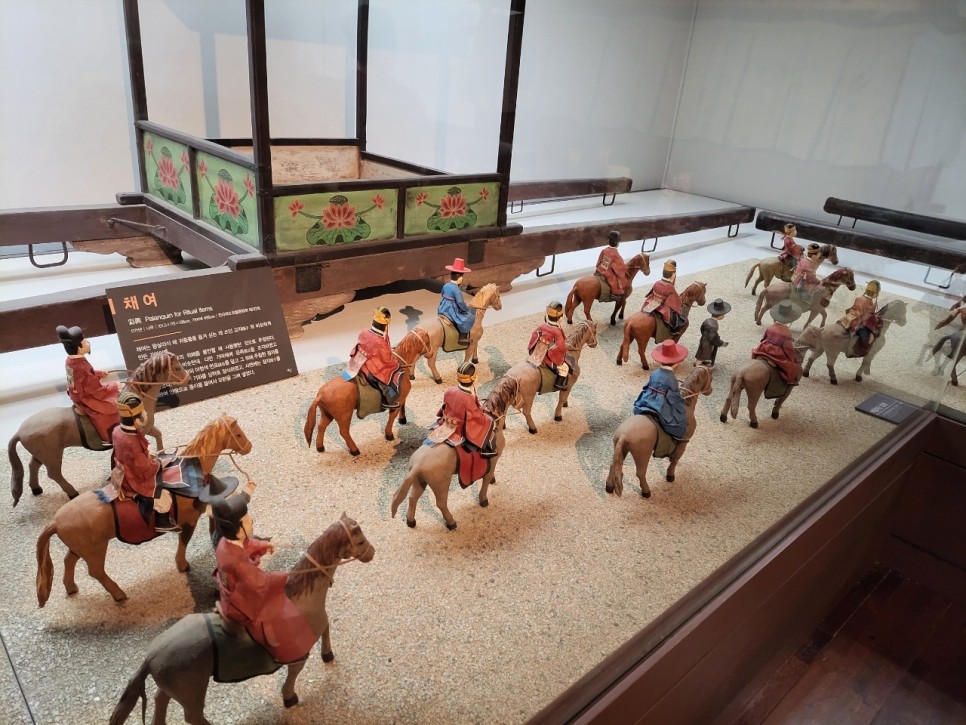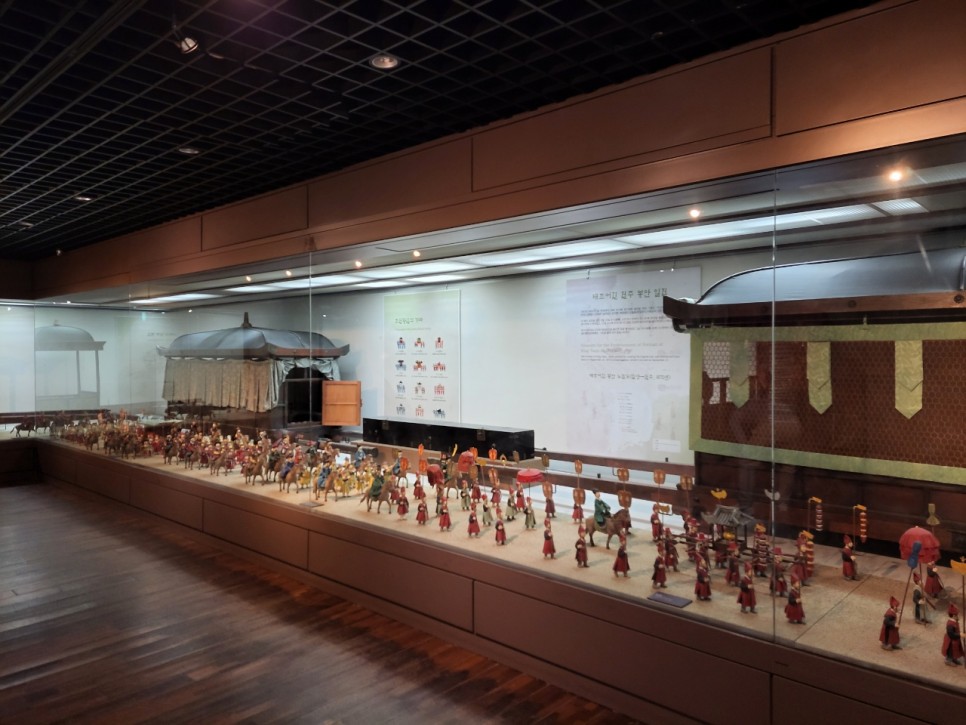 One of the exhibition halls told the story of how the royal portrait of Taejo was enshrined in Jeonju.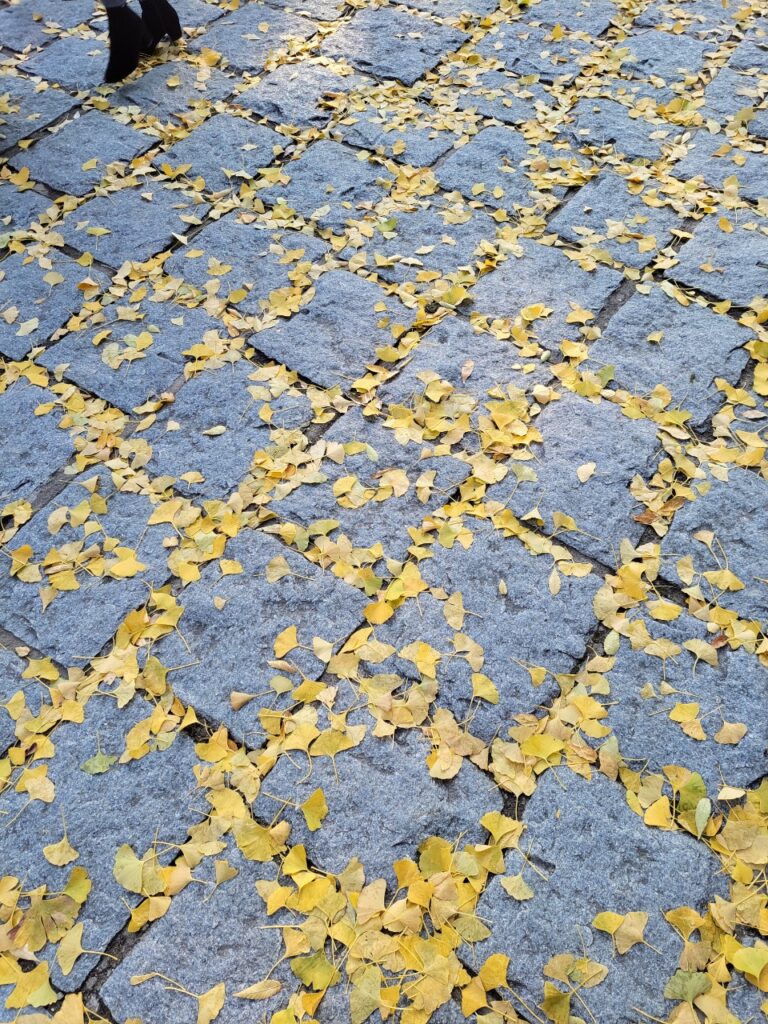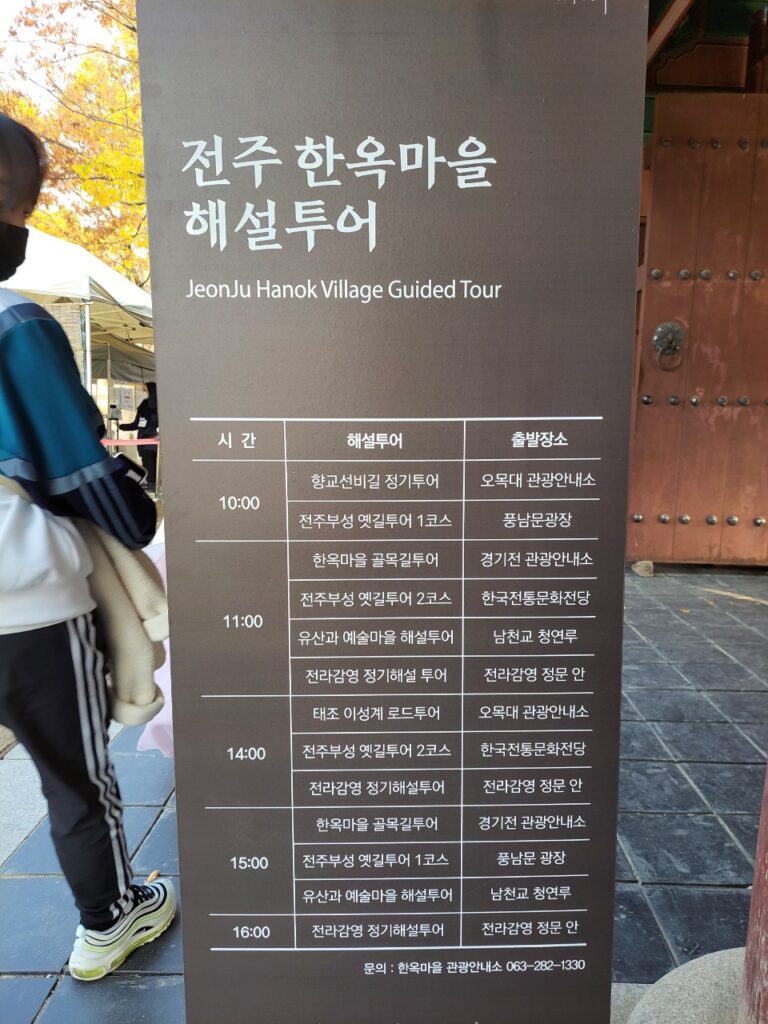 I had to take the video of the Gyeonggijeon Shrine, because it was a beautiful autumn day. The Royal Portrait Museum was interesting and educational.
The Royal Portrait Museum, Jeonju
Address: inside the Gyeonggijeon Shrine, Pungnamdong 3ga 102, Wansangu, Jeonju
Contact: 063-231-0090
Opening hours: 9:00~18:00(November to February), 9:00~20:00(June to August)
The post The Royal Portrait Museum in Jeonju Hanok Village appeared first on Jeonju City Blog.