When the steamy hot weather continues, our appetite also goes low. We need something that stimulates our palate, something spicy, sweet, and sour like the 'bibim naengmyeon' (spicy cold noodle).
Bibim naengmyeon is a cold noodle usually topped with marinated cucumber, radish, Korean pear, sliced boiled beef, boiled egg, and the spicy sauce. The sauce is usually made with red chili pepper powder, vinegar, sugar, sesame oil, and minced spring onion, garlic, and ginger. Today, I will introduce two restaurants in Jeonju famous for this summer dish.
Wonjo Hamheung Naengmyeon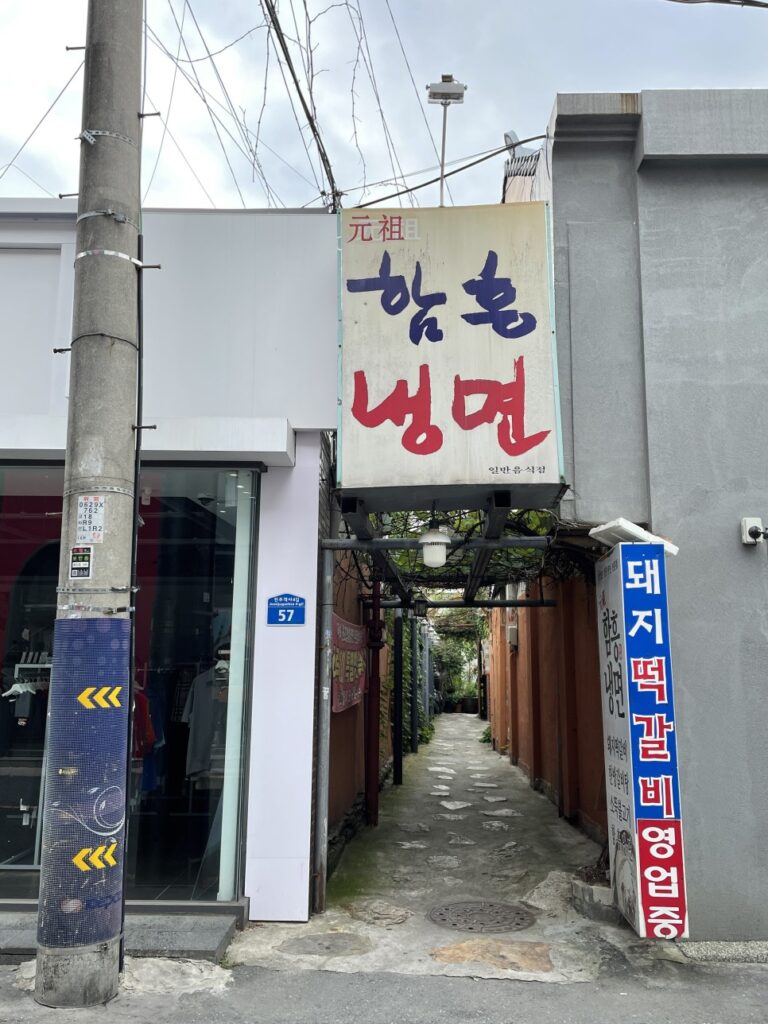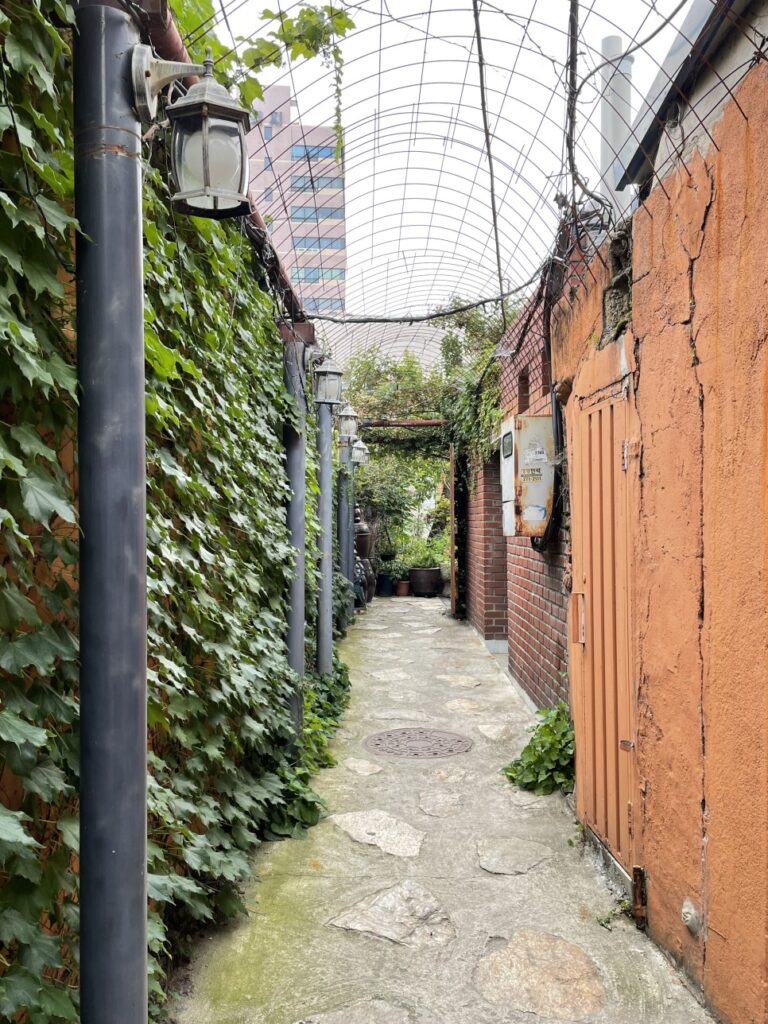 Wonjo Hamheung Naengmyeon is the spicy cold noodle restaurant that opened in 1984. One of the locals' favorites, the entrance of this venue is at the end of an ivy-walled alley in the city center.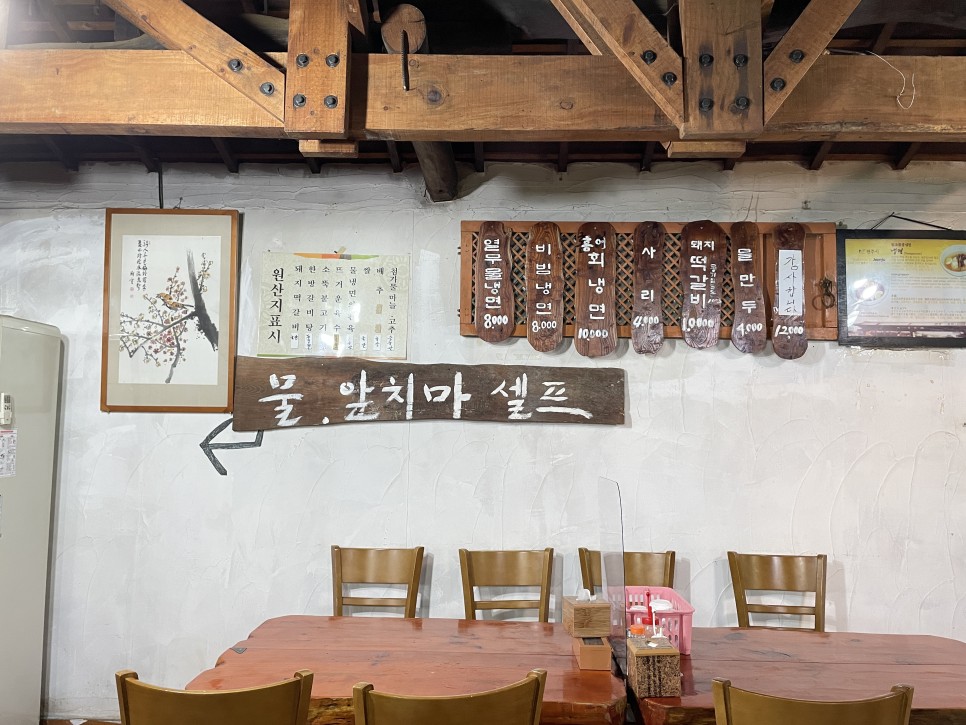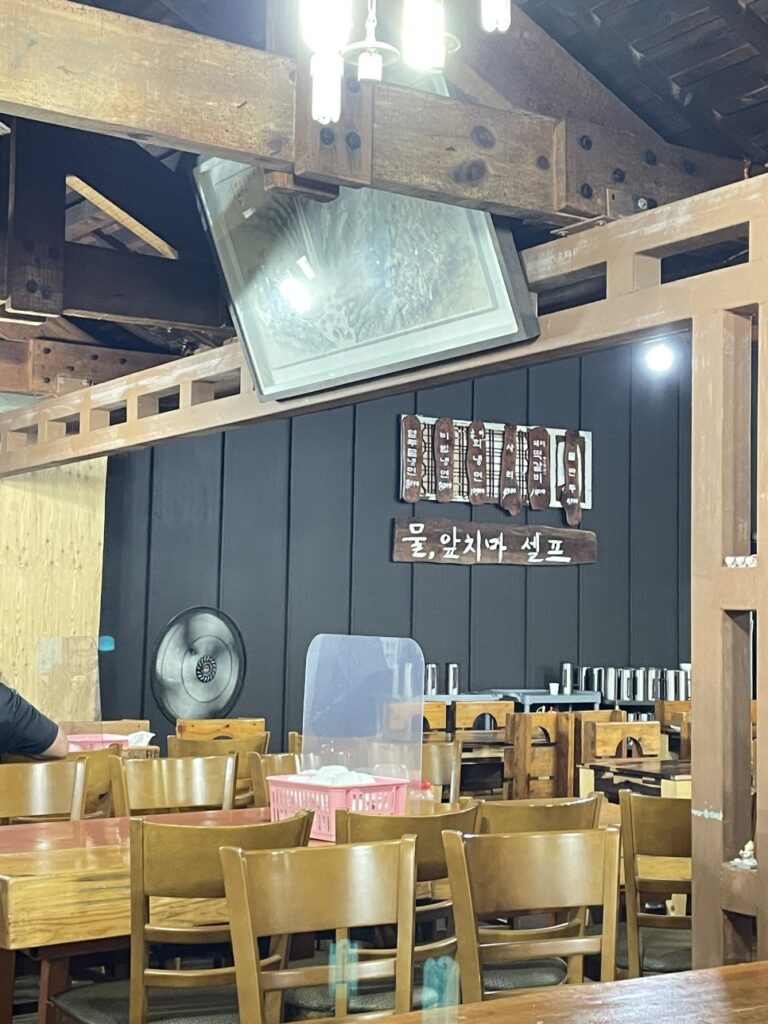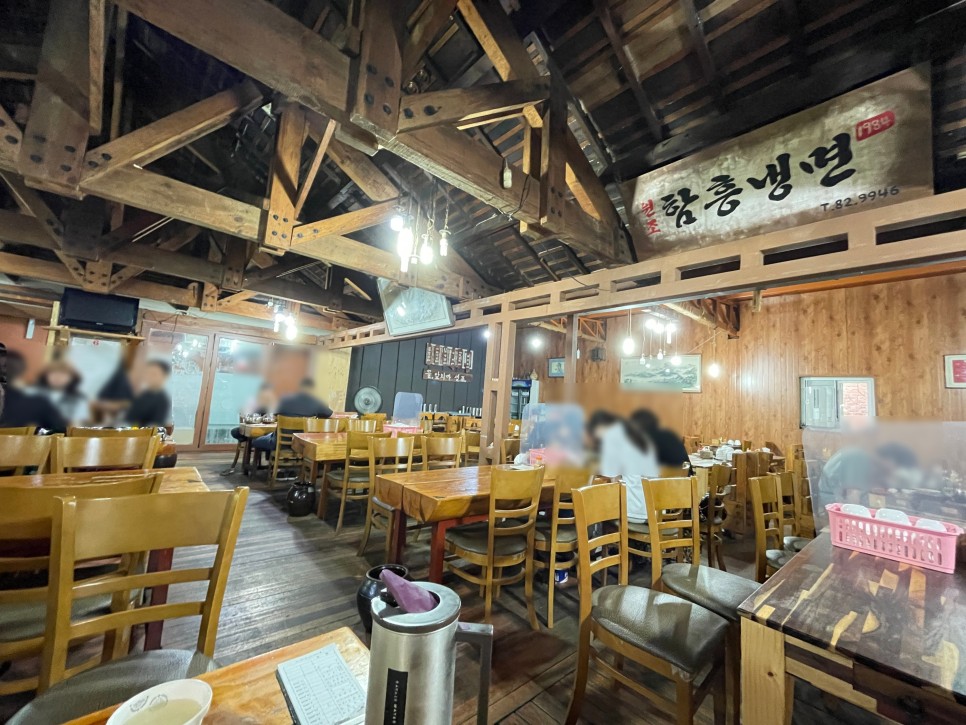 The venue is wider than expected. Also, the interior seems elegantly old and traditional.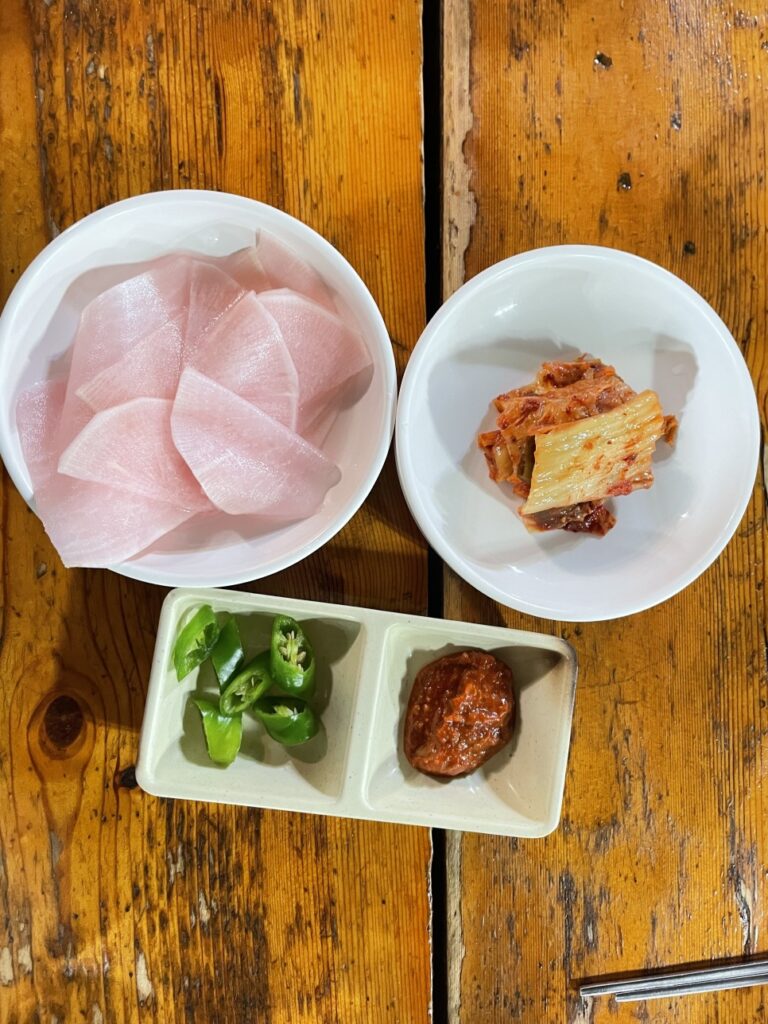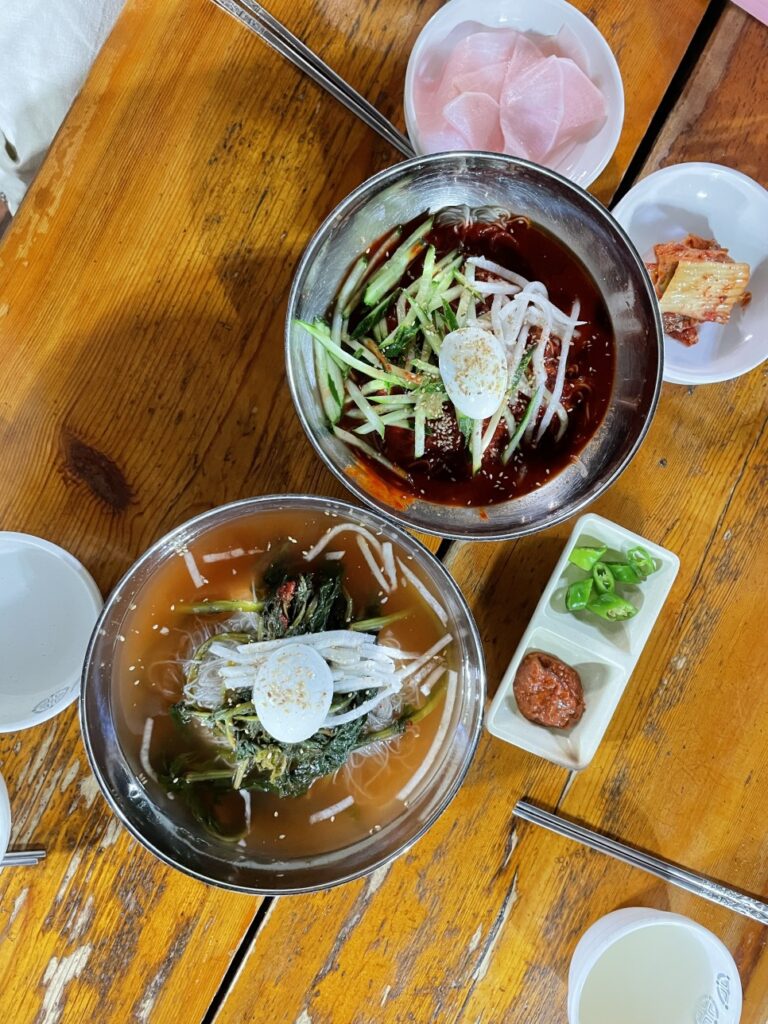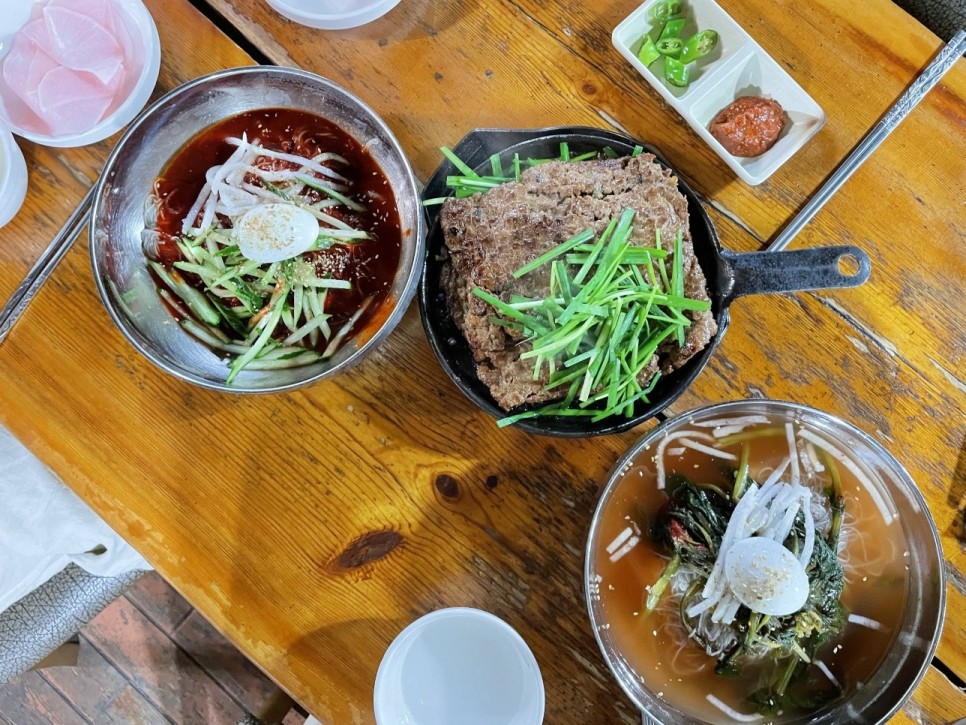 I ordered bibim naengmyeon, yeolmu naengmyeon (cold noodle soup topped with young radish kimchi), and tteokgalbi (grilled short rib patties). The side dishes (kimchi, pickled radish, green pepper, and spicy dipping sauce) were served upon making the order. The kettle contains warm beef broth, which goes really well with the spicy cold noodle!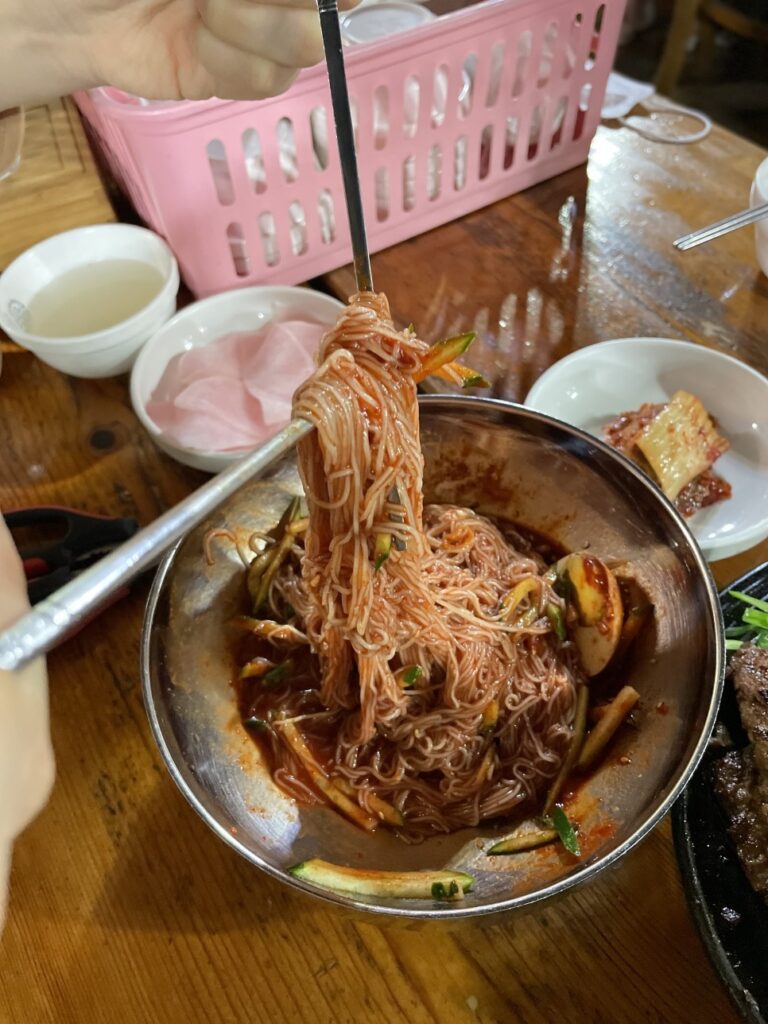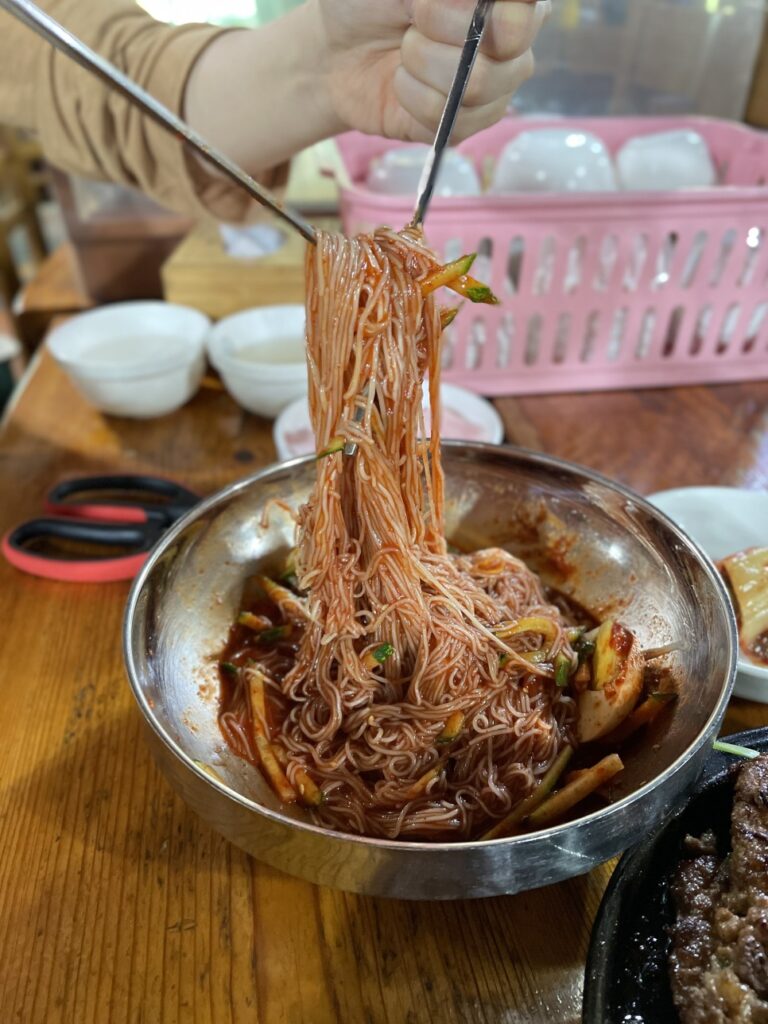 My orders are served! It's important to properly mix the cold noodle with the spicy sauce before tasting.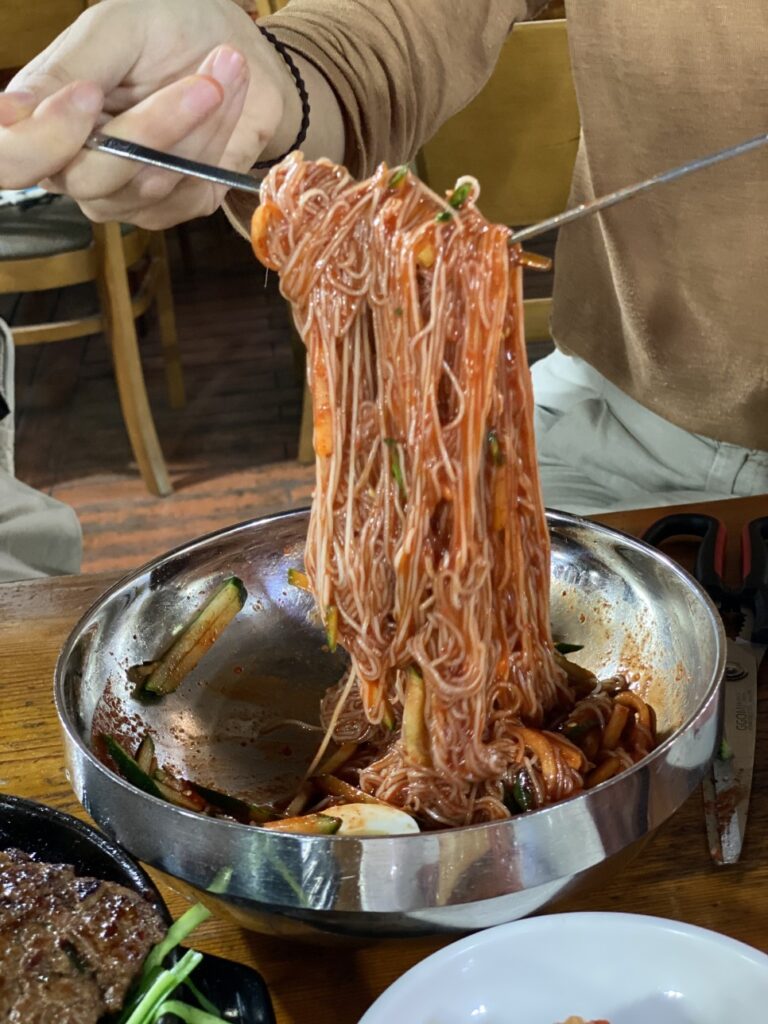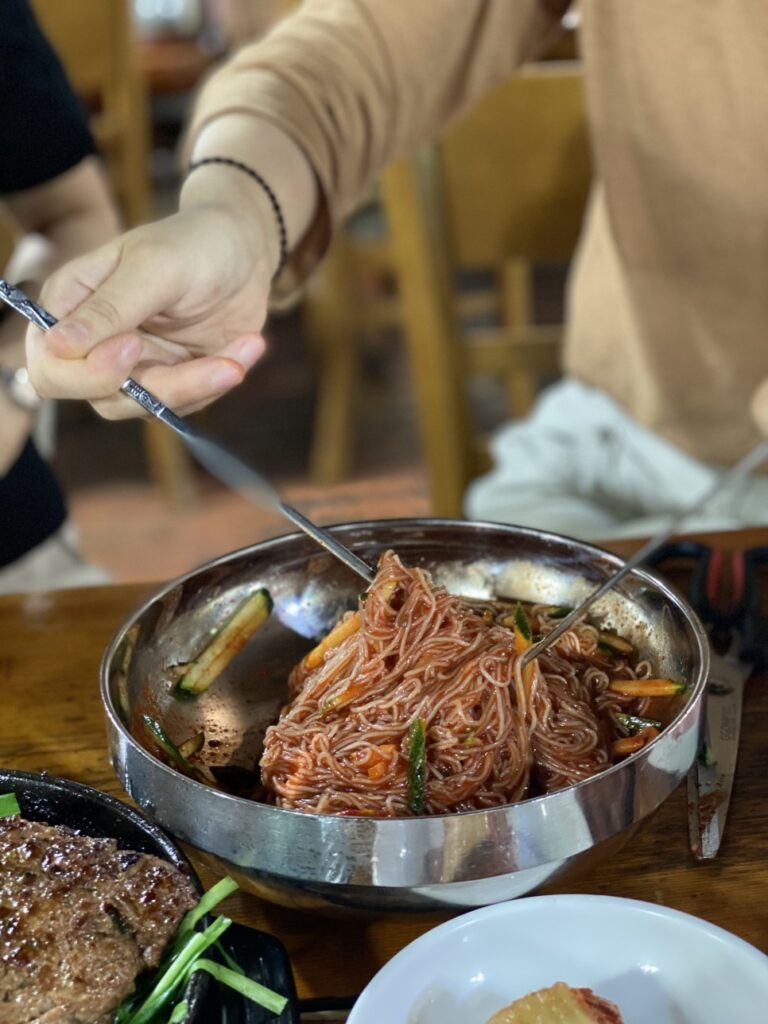 The cold noodle is adequately thin, chewy, and mixed well with the spicy sauce. Different tastes exploded in my mouth. The portion was quite big too. The tteokgalbi went perfectly well with the noodle. I suggest eating the noodle and a piece of tteokgalbi together!
​Wonjo Hamheung Naengmyeon
Address: Jeonjugaeksa 4gil 59, Wansangu, Jeonju
Contact: 063-282-9946
Opening hours: 11:00~22:00 every day
Darae Myeonok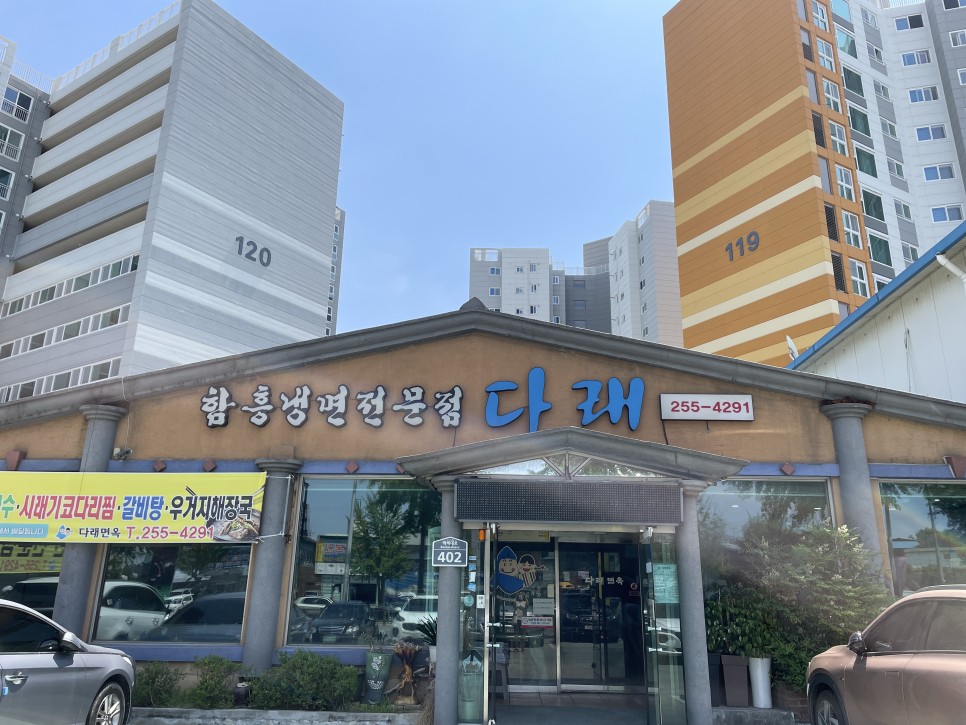 Darae Myeonok is one of the most popular cold noodle venues in Jeonju. Bibim naengmyeon, spiced with its own unique sauce, is also a signature dish here. I suggest arriving early if you're visiting for lunch.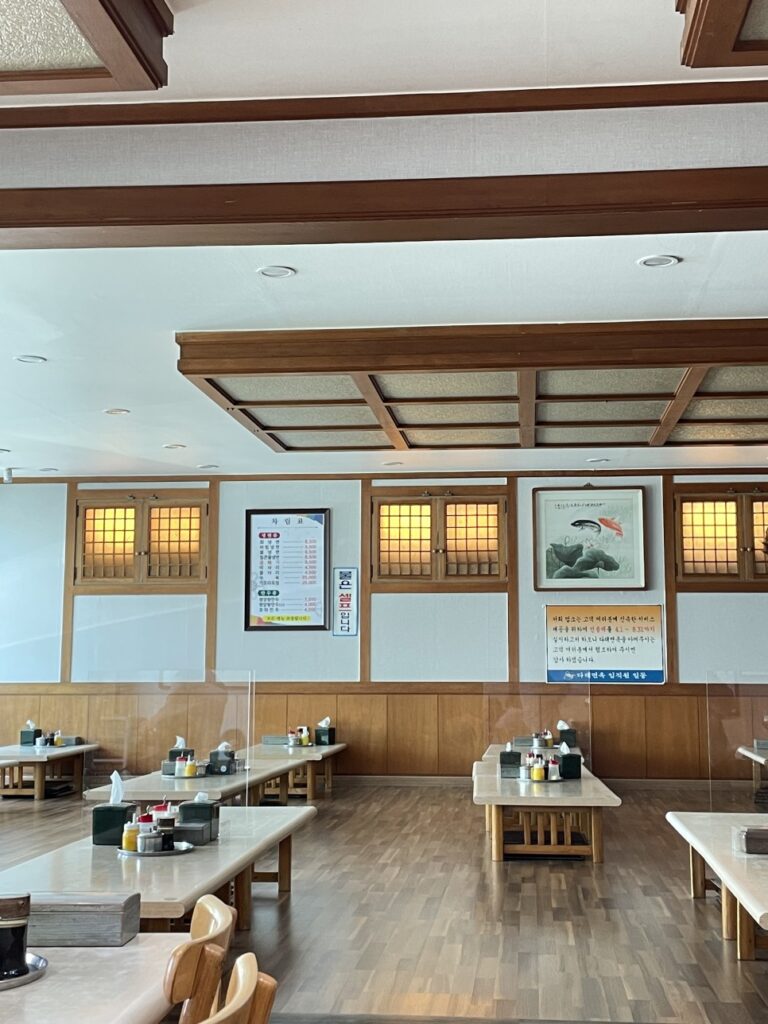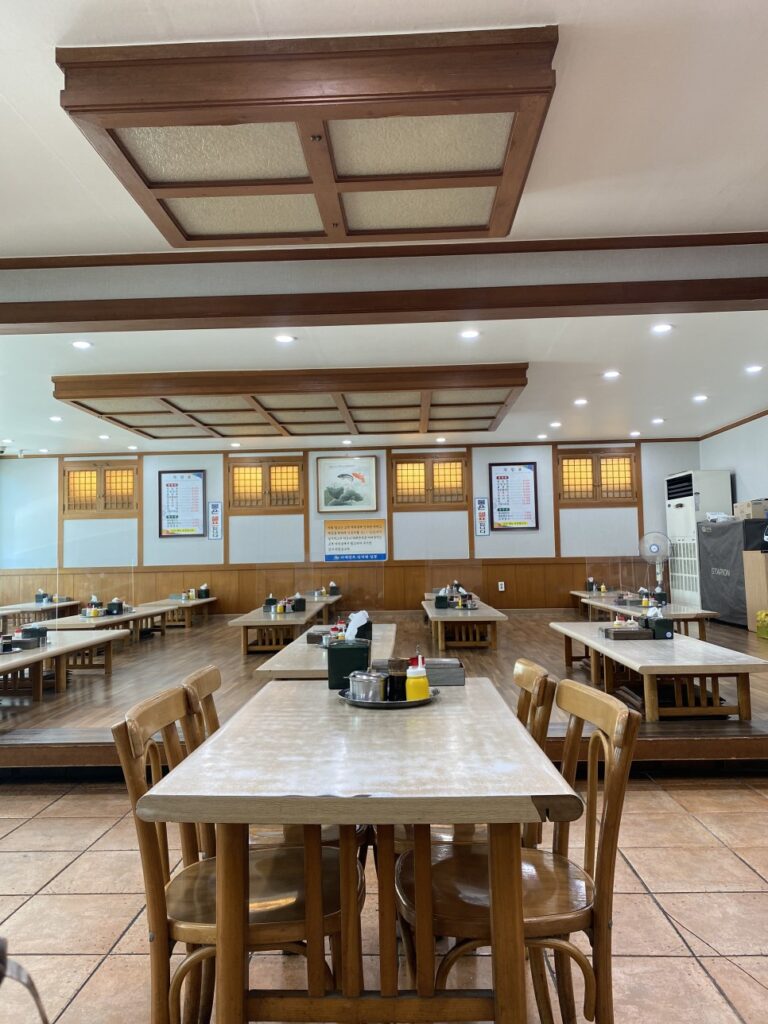 I ordered bibim naengmyeon and mul naengmyeon (cold noodle in beef broth). Those two are the most common cold noodle dishes. Below is how to properly enjoy the cold noodle, according to Darae Myeonok.
How to properly enjoy cold noodle
1) taste the broth first
2) add some vingar, mustard, and spicy paste
3) when mixing the cold noodle with the spicy sauce, also add the egg yellow
4) after finishing the noodle, pour the warm broth into the bowl and finish it too (this is the traditional way)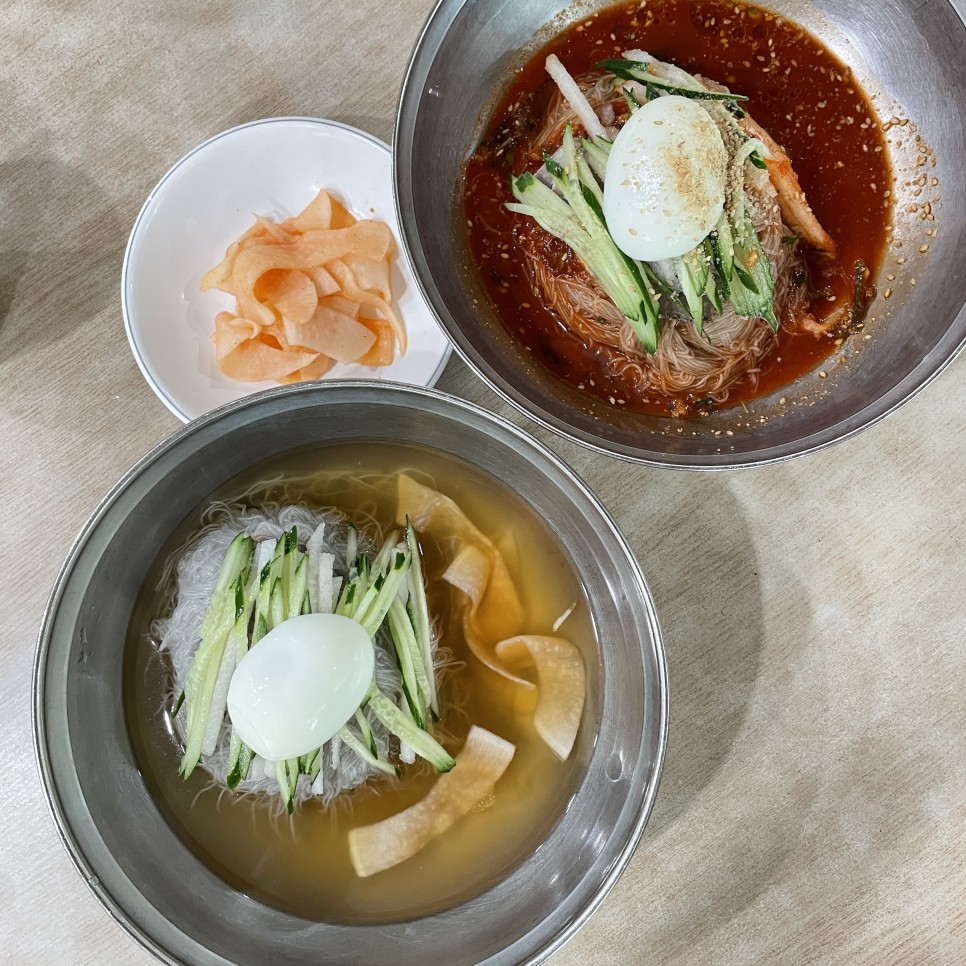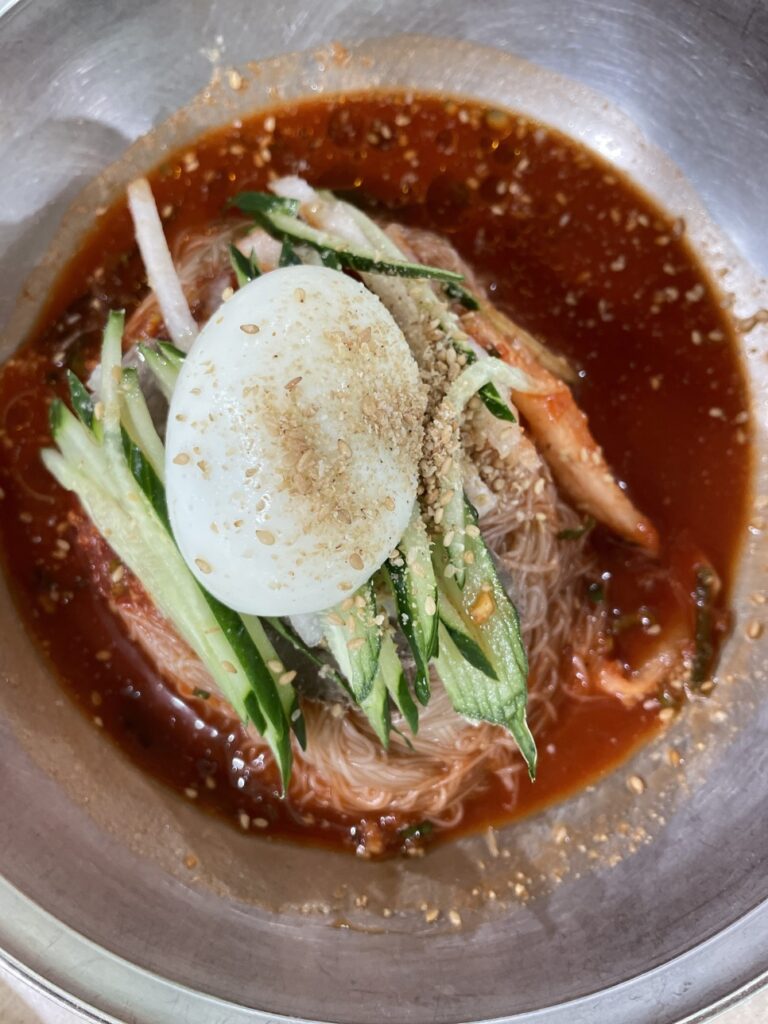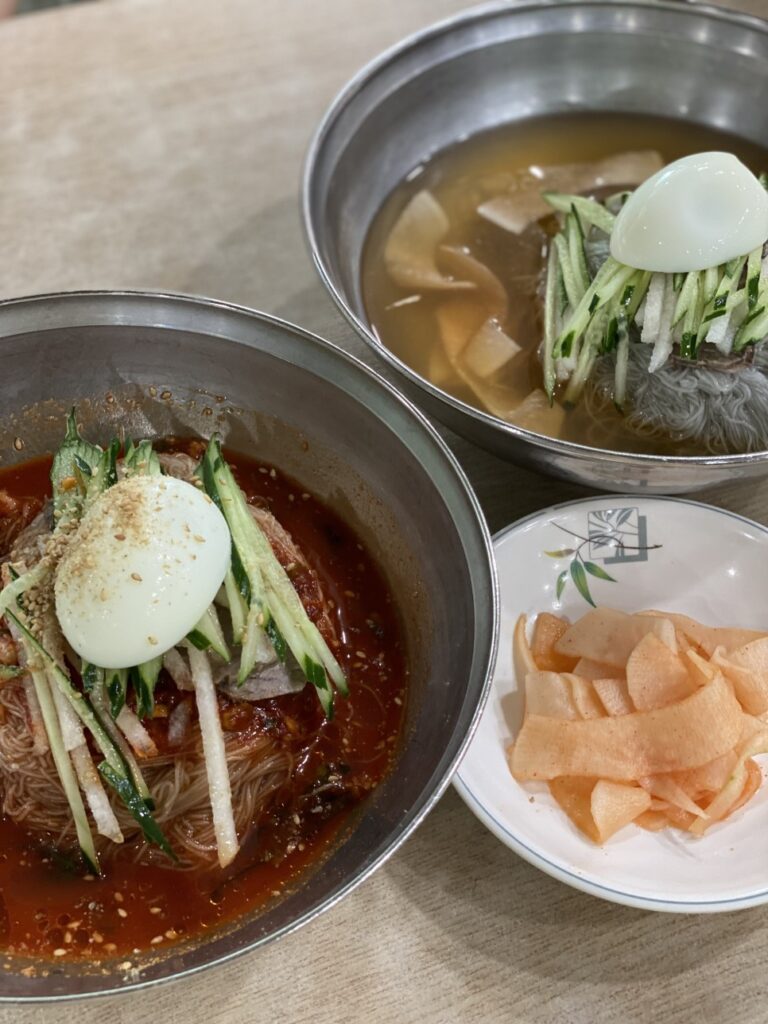 The spicy sauce is broth-based and it seemed to mix very well with the cold noodle.
Darae Myeonok also does home delivery. When in Jeonju this summer, why not try spicy cold noodle and boost your appetite!
Darae Myeonok
Address: Baekjaedaero 402, Wansangu, Jeonju
Contact: 063-282-9946
Opening hours: 11:00~21:00 every day
The post This Summer in Jeonju, Boost Your Appetite with Spicy Cold Noodle appeared first on Jeonju City Blog.