Travel content marketing may sound like an intimidating task to tackle for your travel industry website. But, it's one of the most effective tactics in the travel niche. Why? Because people LOVE to consume travel content, vicariously living through the experiences of others until they finally take the plunge and hop on a plane.
With so many content marketing platforms at your disposal, you can capture an audience that is genuinely interested in what you have to do. All you need to do is provide them with valuable content that caters to their needs to edge them down your sales funnel. Keep reading to find out more about travel content marketing that works together with your tourism marketing strategy effectively.
What Is Content Marketing for Travel and Tourism?
Content marketing for travel involves creating useful, valuable, and inspirational content for an audience to consume in the online space. The content involved in content marketing is not salesy or promotional but instead provides valuable resources to potential clients.
This provides the opportunity for a brand to make its presence known in the online space and for its audience to get to know them. These days, it's a crucial part of any travel digital marketing strategy.
Content Marketing Travel and Tourism – Everything You Need to Know
If you're ready to start providing your potential clients with valuable content that will keep your company top of mind, then keep reading for our best content marketing ideas.
Build Credibility
One of the biggest reasons that travel companies engage in content marketing is to build credibility. If your travel business is creating content and engaging with its audience on a daily or weekly basis, you will appear far more credible than those that put out content once a month.
You should always start your content marketing efforts on your very own website. Build credibility with EAT content (expertise, authority and trust). Display your awards, and write content about the experts that work for your business. This is not only a way to build credibility with your audience but with Google as well.
Identify Target Audience
Before creating a whole heap of content for your content calendar, you should decide who your target audience is. Know who you are speaking to, or you risk losing the attention of those that matter.
How do you decide who your target audience really is? Gauge who is responding best to your services. Once you have found the most common type of audience member, go ahead and create a customer persona to embody your ideal client.
When you're creating content, gear all of your content toward the wants, needs and desires of this customer persona. This would help to attract the right audience to your website and increase customer satisfaction.
Plan Brand Voice & Tone
Before you start to create content for your content marketing efforts, ensure that you have a very identifying brand voice and tone. When someone reads your content and watches your videos, they need to feel as if they were all created by the same person.
A wishy-washy brand voice is not one that sells products. Instead, create a branding document that outlines the personality of your brand voice and create all content using this brand voice. That way, your clients know exactly who you are as a company simply by reading your content.
Create a Keyword Strategy
Your content marketing strategy should be based on actual data. You want to provide people with answers to the things that they are already looking for in your niche. You can always start by looking at what your competitors are doing, but you won't actually know if it's working unless you start looking at the data.
Once you have come up with some ideas for topics to write about, use a keyword tool such as Ahrefs (expensive) or KeySearch (more affordable) to analyse whether a topic would be good to write about. These tools can tell you how many people are searching for a particular keyword and how difficult it is to rank for that keyword.
The aim is to strike a balance between keywords that are searched for frequently and keywords that are easy to rank for. This is the most effective way to bring traffic to your website.
Content Clusters
You should aim to focus on one content cluster at a time. What is a content cluster exactly? Well, it's a group of content that all focus on a certain topic. For example, if you run a tour agency that focuses on tours in South Africa, then creating a content cluster around each main city, or national park, would be ideal.
You'll want to write multiple posts about each destination in order to become a trusted source for information on that area. If you start with a content cluster about Cape Town, you'll want to write content such as "Best day trips from Cape Town", "Best restaurants in Cape Town", and "Where to stay in Cape Town". Cover all the travel topics in that region before moving on to the next.
Long-Tail Keywords
If you want to find keywords that are easier to rank for and will get you a more targeted audience, then aiming for long-tail keywords is the best solution. To give you an example, if you write about "best restaurants in Cape Town with a sea view", you will satisfy user intent because the user has searched for exactly what they are looking for.
You will also likely rank better for this keyword because less competition would have written about this specific keyword. If you are just starting out, it's best to only tackle long-tail keywords until Google trusts your website, at which point it could start ranking your posts that are more difficult to rank for too.
Choose the Right Platform for Your Travel Business
Content marketing for travel companies can take place on multiple different platforms – and so it should. But ensure that you pick a couple and stick to those rather than trying to be present on ALL of the platforms. Although all of the platforms would work if you have a huge marketing team, it is not the way to run a small-medium size business.
If you want your business to become an authority in your niche, then having an authoritative website is a must. So blogging should be a part of your content marketing strategy. Using supporting and visual platforms such as Instagram, YouTube, Facebook, Pinterest, Snapchat, and TikTok could also form part of your content marketing strategy.
Remember to pick just a few so that you have a schedule you can stick to rather than creating very average content for all platforms.
Provide Valuable Content as Part of Your Sales Funnel
Once you have decided on the platforms you will be using, try to create valuable content for your audience on each platform. Think about what your audience needs and then aim to satisfy their needs. Do they need an itinerary? A packing list? Or would a video itinerary visually show them the activities they can expect from a certain location work better?
Would they benefit from free resources? If you can become a trusted source of valuable information, they will start to trust you. From a place of trust, you can slowly nudge them down the sales funnel until they are a paying customer.
Repurpose Content Across Multiple Channels
Despite what you may have been told, you don't have to come up with brand-new content ideas for each platform continually. Remember that your audience on each platform is different, and likely someone who finds your blog doesn't follow you on Instagram.
This means that you don't have to come up with brand-new content for each platform. You can repurpose content from one channel and use it on another. But this doesn't mean simply regurgitating content; you need to adapt it so that it fits.
For instance, you can take powerful thinking points from your blog post and use them as the caption of an Instagram post. OR you can make your blog post into a YouTube video. There are so many ways to use the thoughts and ideas that you've worked so hard on in as many ways as possible.
Create Seasonal Travel Content
Travel is a highly seasonal niche, but travel companies need to find a way to market themselves all throughout the year. While certain destinations have a busy season, you can find ways to market a destination all through the year; it just takes getting a little creative.
For instance, you could market the destination in a different way, depending on the time of year e.g. festival destination, cultural hotspot, summer-loving location, adventure destination, party season sensation, romantic spot etc.
Know your audience and cater to their wants and needs throughout the year instead of focusing on the one season when it's most popular to travel to your target destination. If you service multiple destinations, this helps to make your business an all-year service and aids your content marketing strategy.
Make Use of Travel Hashtags
When posting your content on social media, you should make use of very targeted hashtags. Tools such as Inflact allow you to do research on hashtags and see what is performing best. If you use highly specific hashtags, you can reach an audience that is already looking for the content you are offering.
If you want to reach a wider audience, grow your following, and increase your potential customer base, then using a targeted hashtag strategy is a must.
Try Themed Content Marketing
While we have already addressed content clusters, there is a similar practice that we would like to address – themed content marketing. You can target specific target audiences with different themes such as "romance travel", "adventure travel", and "educational travel".
While there are endless themes that you can tackle, aim to take on just a few at a time. By targeting certain types of travellers, you can speak to different people's needs and cover their most pressing issues. This method ties in nicely with seasonal content marketing.
This is a good direction to tackle once you have covered the main content clusters that pertain to your business.
Stay on Top of Content Marketing Trends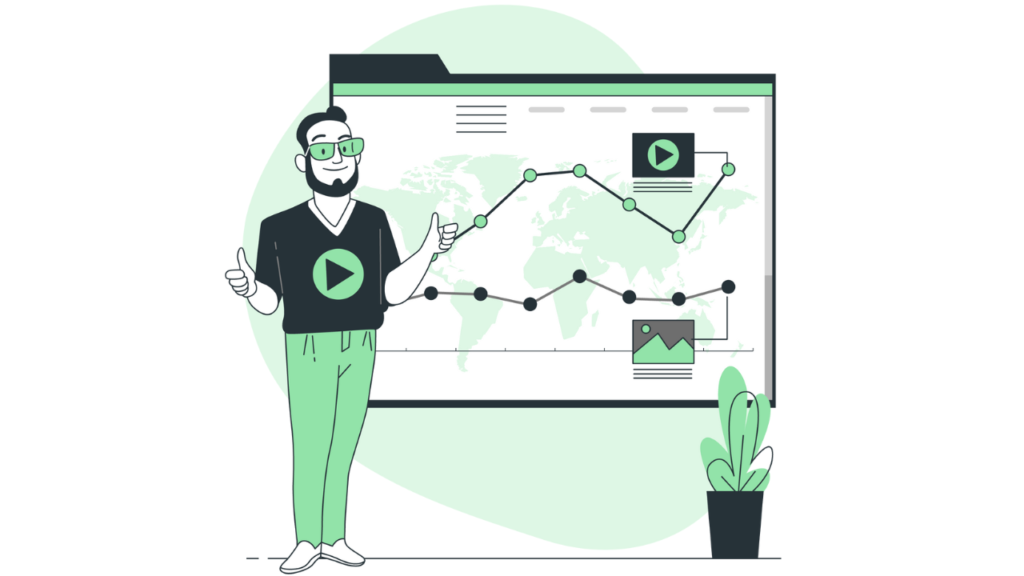 Content marketing is a facet of digital marketing that is continually changing and evolving. While the basic principles are bound to stay the same, it's important to stay on top of trends to take advantage of them while they are happening.
If one of these trends resonates with your audience, you could end up growing your audience by a huge portion in a short space of time. That being said, it's not ALL about the trends, so ensure that you remain consistent in your presence as much as possible.
Post at the Right Times
As you are probably aware, the time that you post really matters. If you want your posts to reach the most people, you need to be strategic about the day and time that content is posted. Aim for the time when the majority of your audience would be scrolling through the platform.
For each account, this will be different, so you will need to monitor how your posts perform and when. You can then modify your strategy so that you are posting at times that are most effective for your business.
When it comes to posts on your website, it doesn't really matter what time or day they are posted. But pay attention to the frequency of posting. You should aim for 1 – 2 posts per week as Google likes to see that you are being consistent with your content marketing efforts and rewards this type of behaviour with better overall rankings.
Be Inclusive and Exclusive
Your content needs to portray the fact that the destination you are promoting can be great for all kinds of travellers. This makes the content inclusive. But you need to strike a balance between making your content inclusive and exclusive.
You also want your content to appeal to an exclusive audience by outlining why the destination you are trying to promote is ideal for a certain type of audience (your target audience). So you should aim to focus some of your content on inclusivity and others on exclusivity and see which works best for your business.
Content Marketing for Travel Industry
Content marketing for tourism companies is a must-have and an aspect that should play a huge role in their overall marketing strategy. After all, if you aim to provide value for your customers, then you are building a lasting relationship that could result in not just one purchase but an ongoing relationship.
If you are a travel brand hoping to captivate the right audience, then content marketing is the best direction you can go in. If all this is a little overwhelming, though, then reach out to us and we can help you with your content marketing strategy while keeping SEO in mind.
The post Travel Content Marketing | Providing Value & Making Sales appeared first on Travel Tractions.