The scorching heat that felt never-ending has finally taken a backseat! Say hello to crisp morning and evening breezes—autumn has made its grand entrance!
This perfect season for outdoor activities is fleeting, so let's make the most of it!
Most people know Songcheon-dong's Eco City Park for its famous Sebyeongho Lake, but today, I'm excited to introduce you to some of the park's lesser-known gems!
Feeling a bit jaded from your daily walks around Sebyeongho? These fresh spots are a great way to mix things up!
1. Hwajeong Park

Location: 1356-1 Songcheon-dong 2-ga, Deokjin-gu, Jeonju, Jeollabuk-do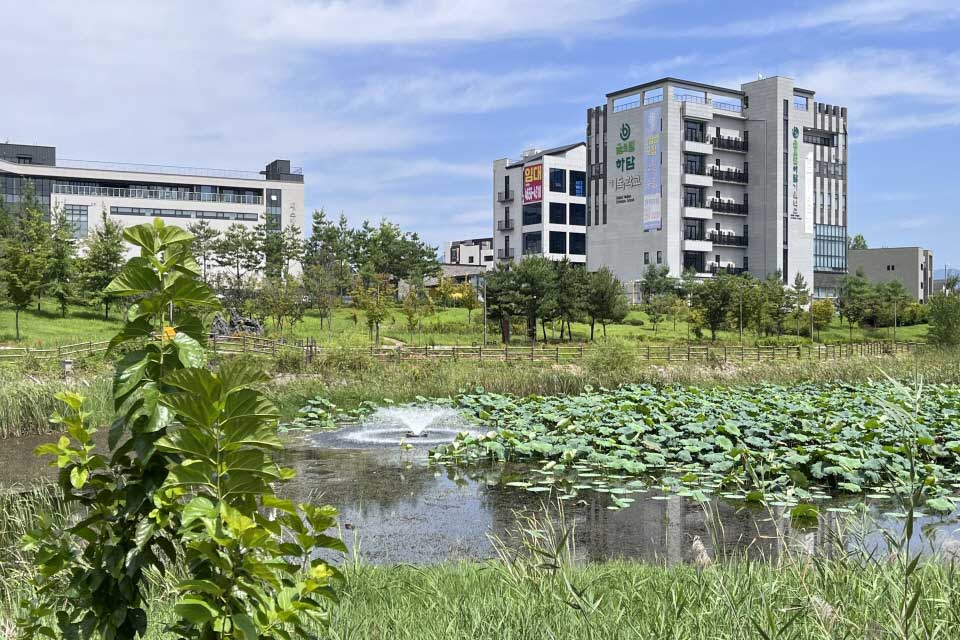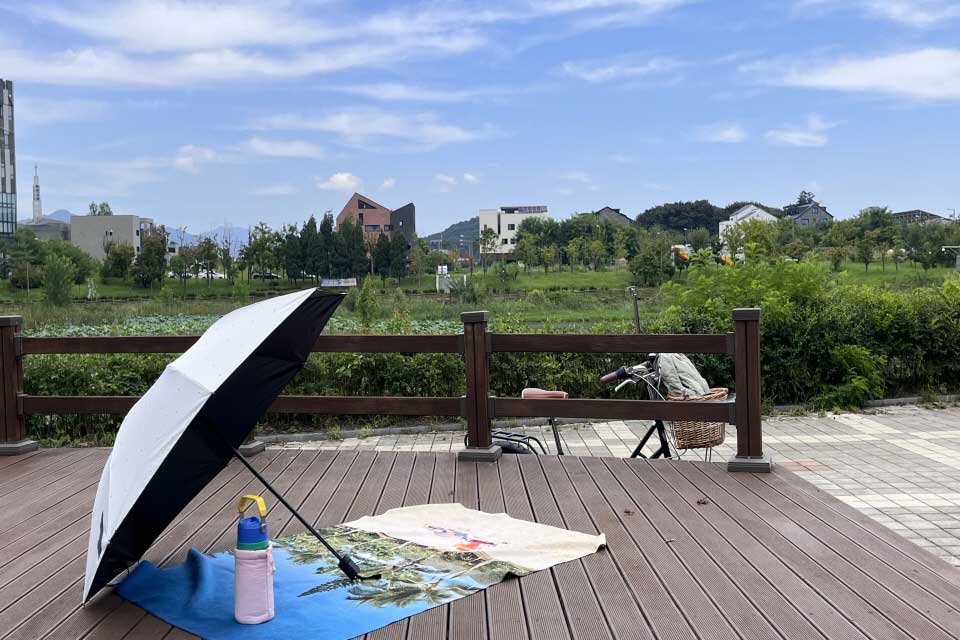 Right opposite Subway, making it a convenient spot for walkers who want to grab a bite and have a picnic.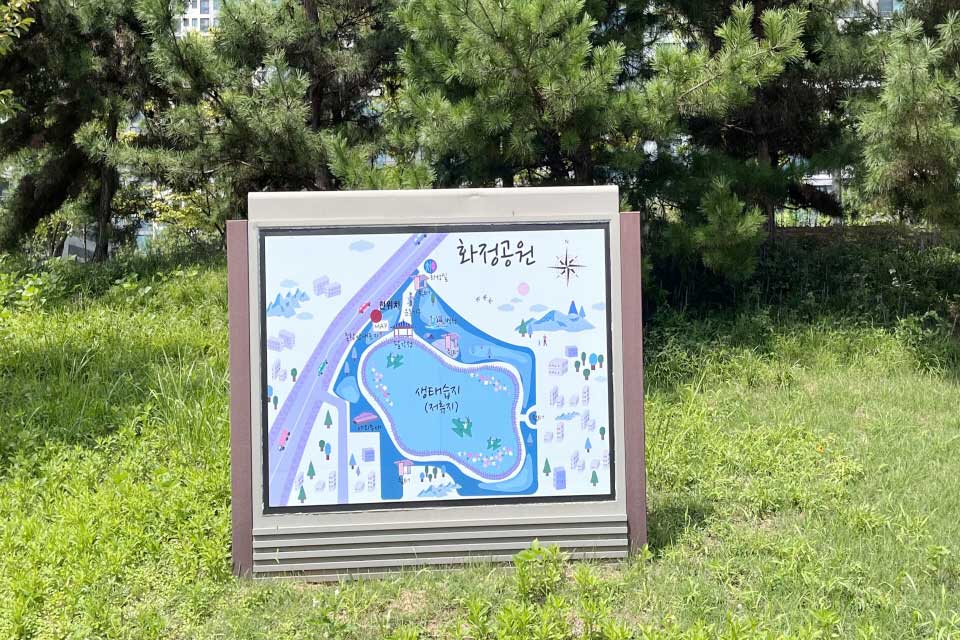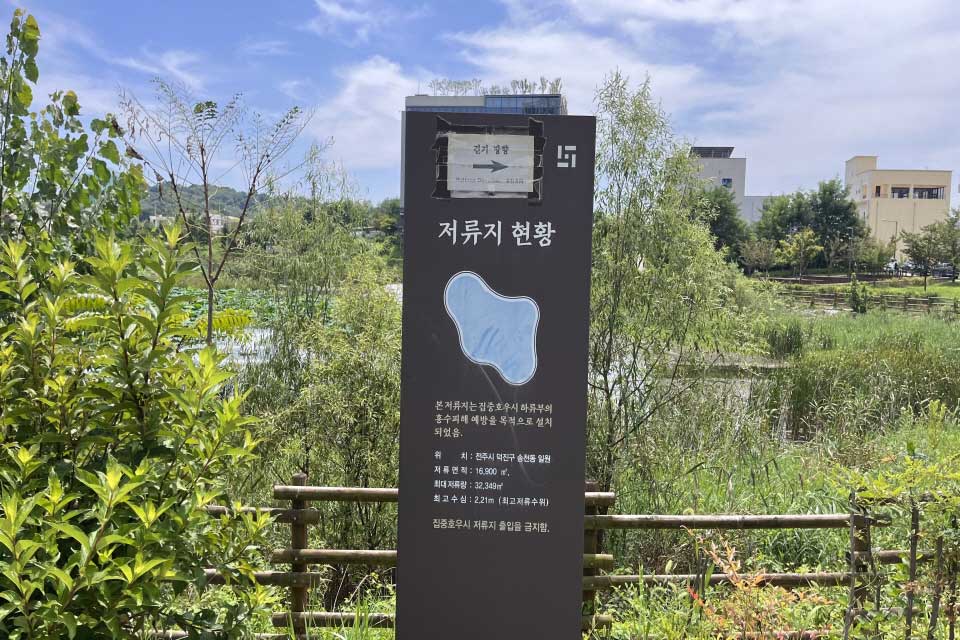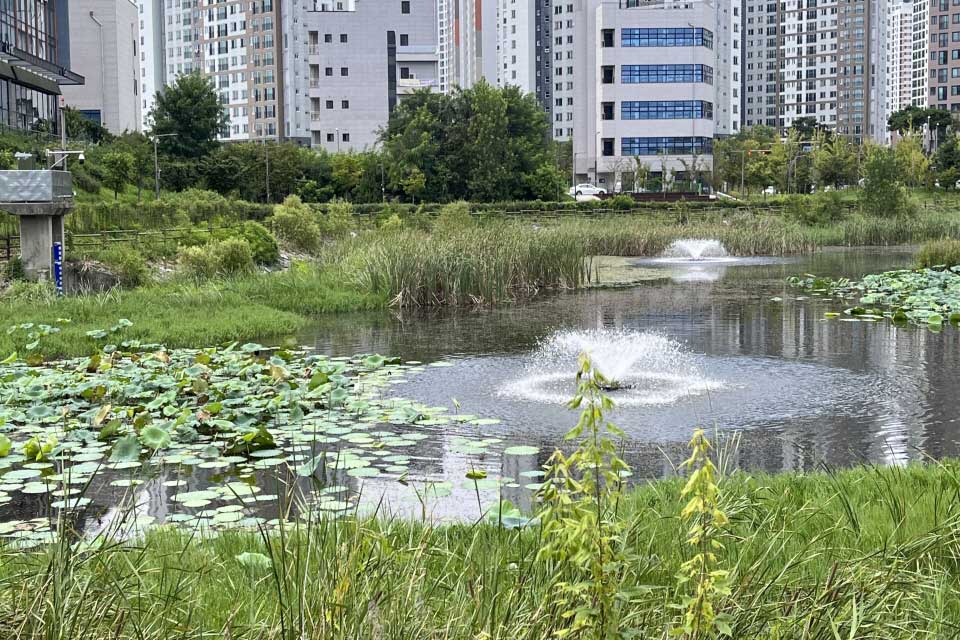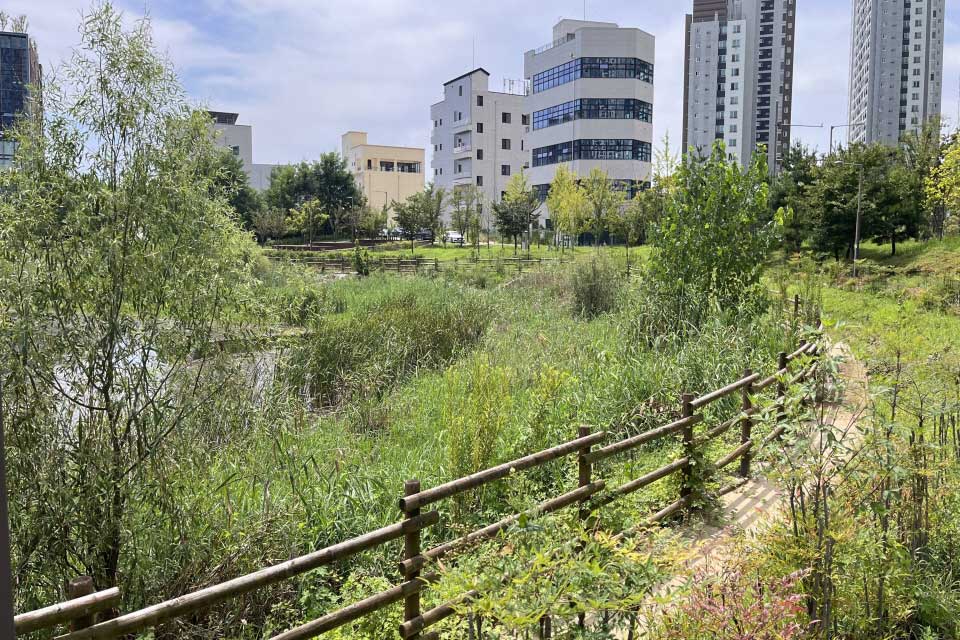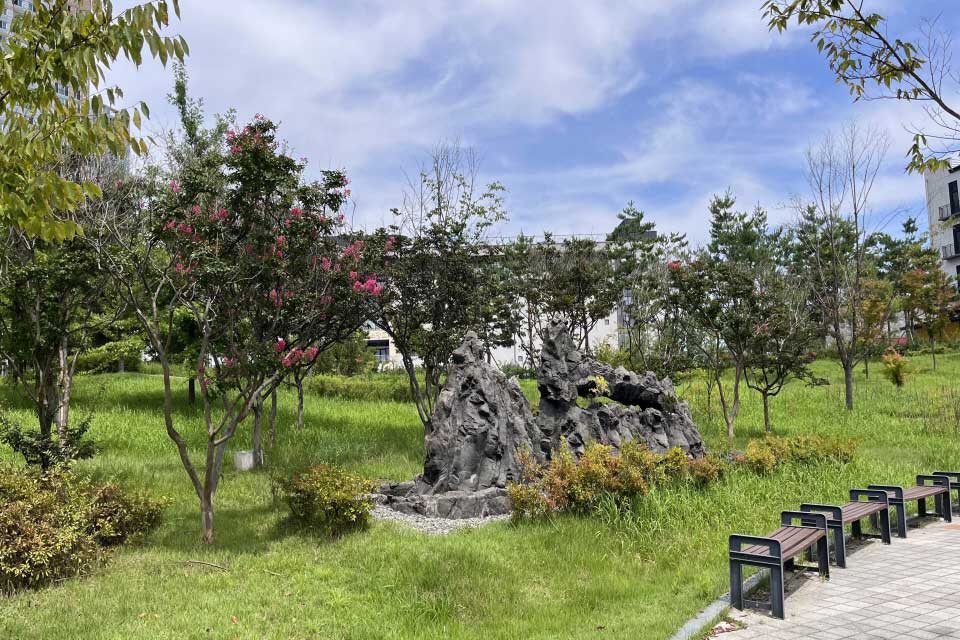 Wildlife Scene: This reservoir is teeming with various species, and you can even spot small egrets gracefully walking on lotus leaves.

🦢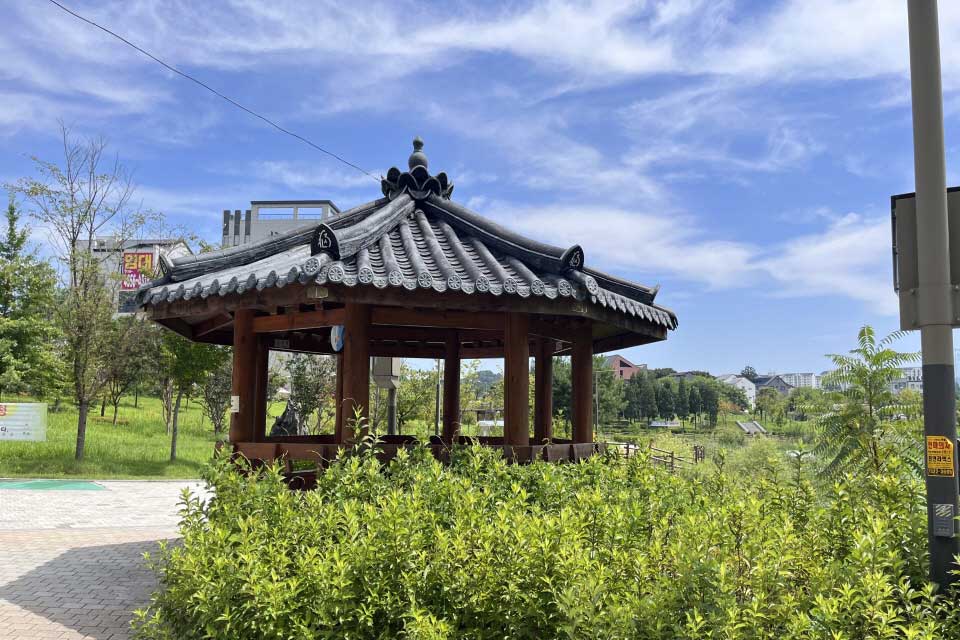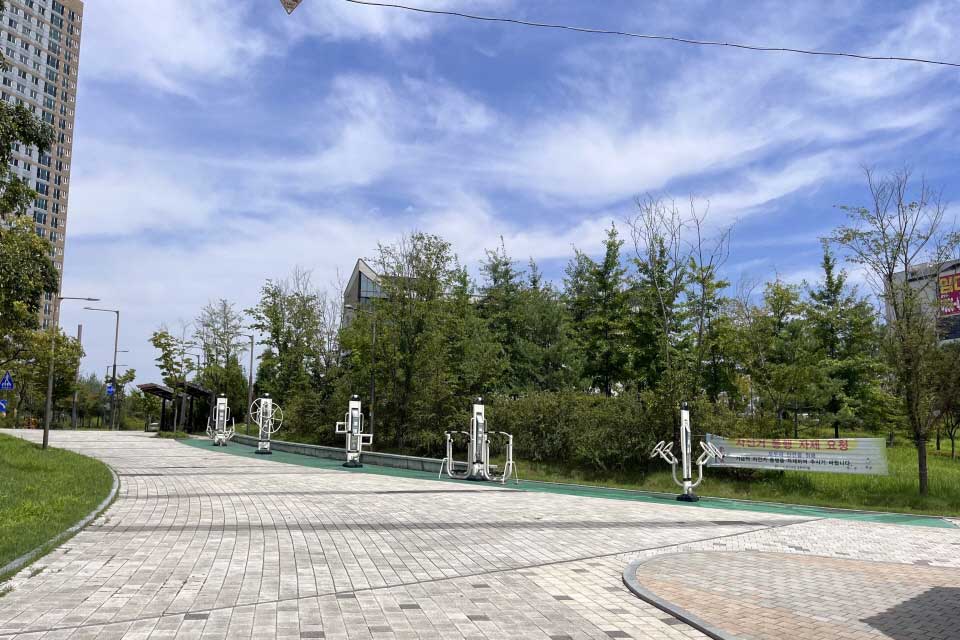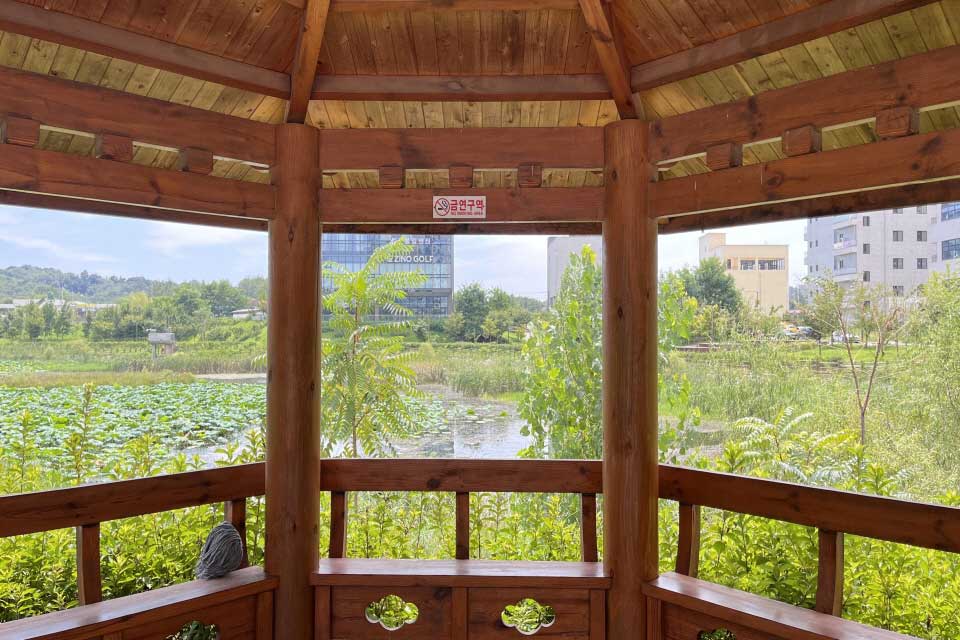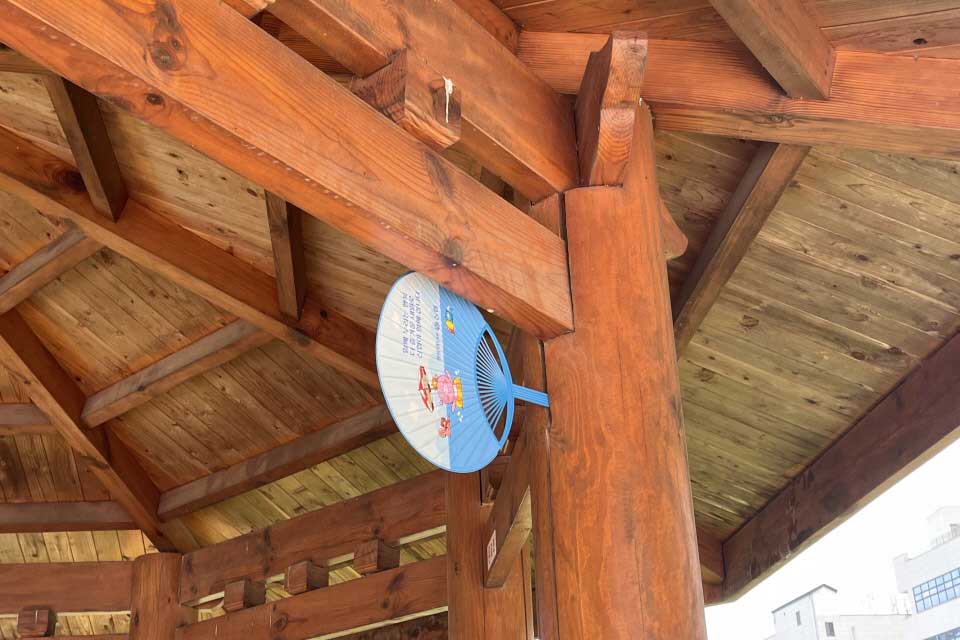 "The Park with Heartwarming Corners"
You'll find exercise equipment and pavilions throughout the park. Everything is impeccably maintained, and it's obvious that someone puts a lot of care into it. I
even found fans thoughtfully left out to cool down visitors. Who could this kind soul be? 🤔
The result? An undeniably refreshing experience. I spent a long while soaking in the picturesque views from the pavilion, truly a frame-worthy moment for some healing and relaxation.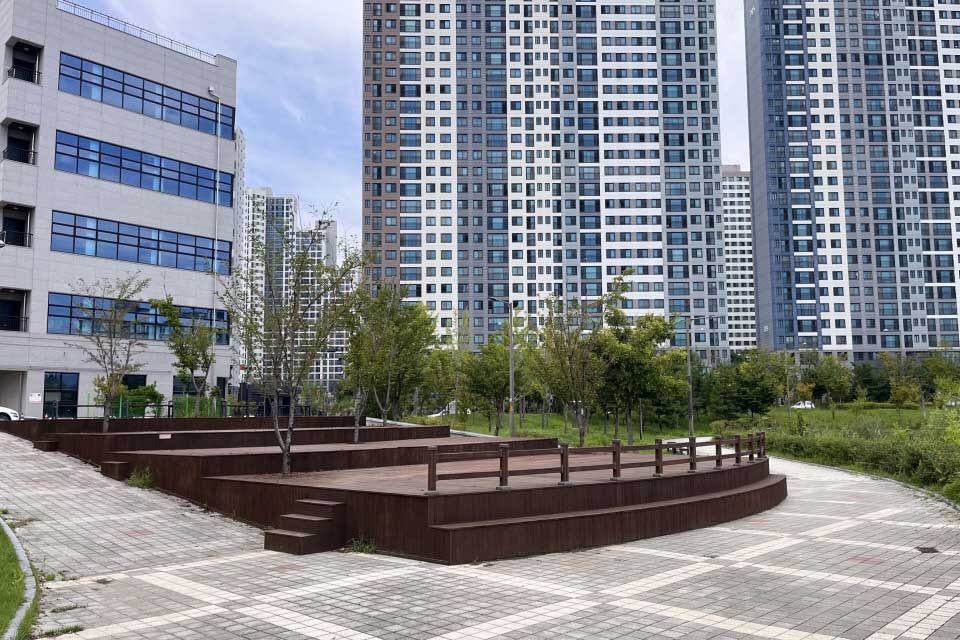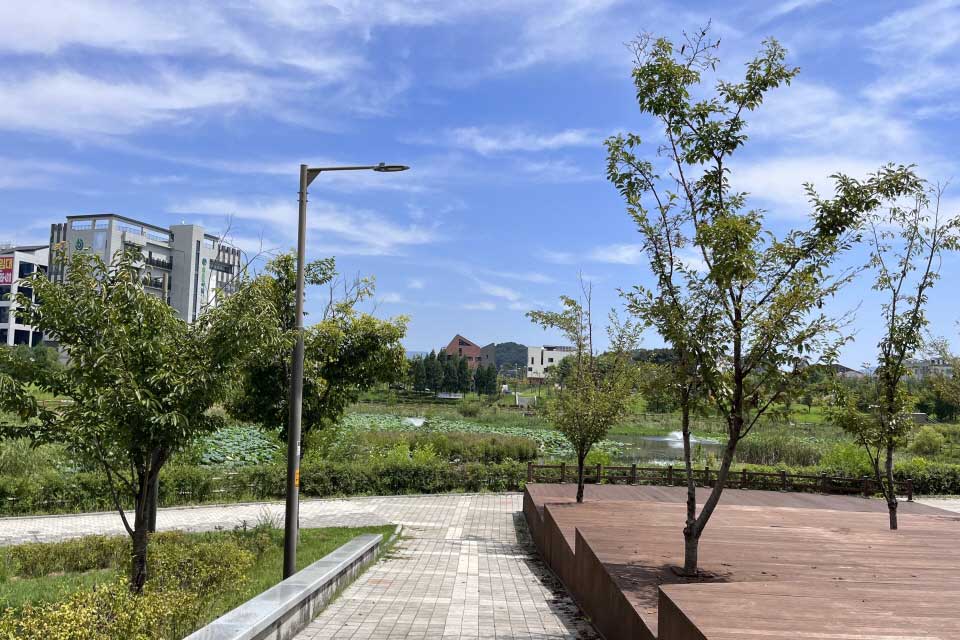 In addition, there's a deck with a stage area on one side where you can spread out and take a moment to rest. I thought it would be even better if the trees planted on the deck grew lushly to provide some shade.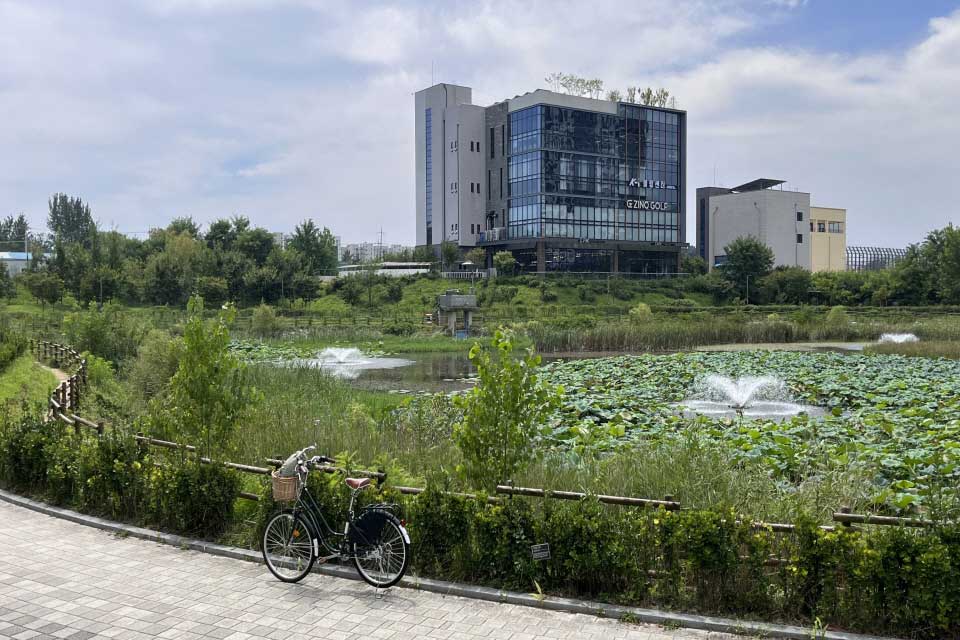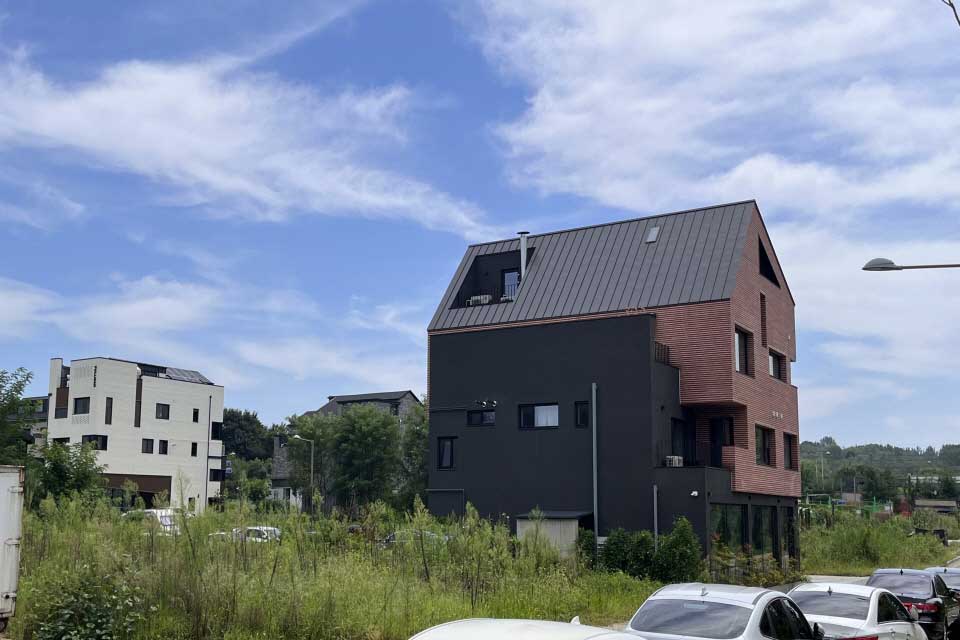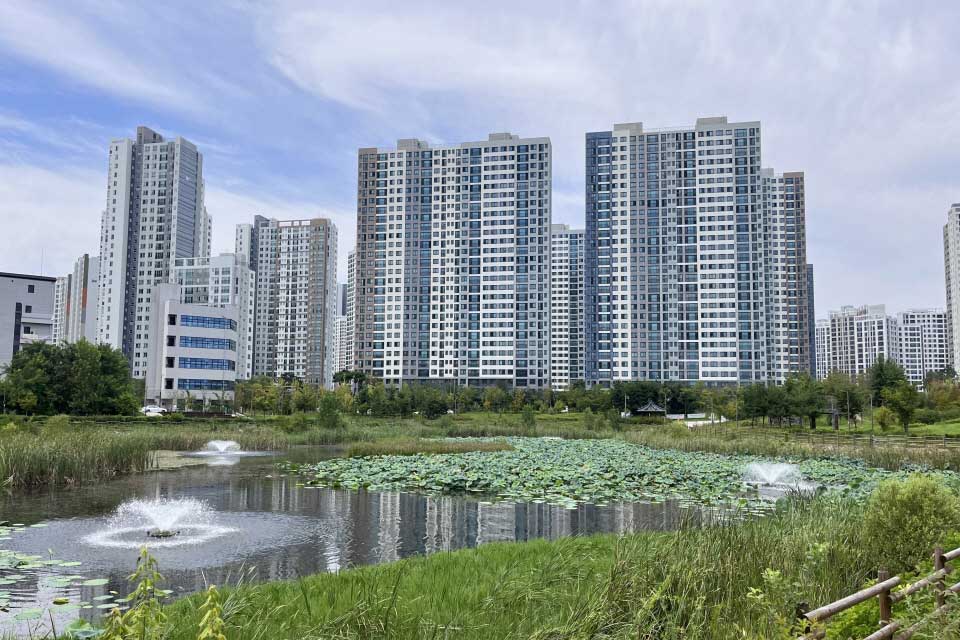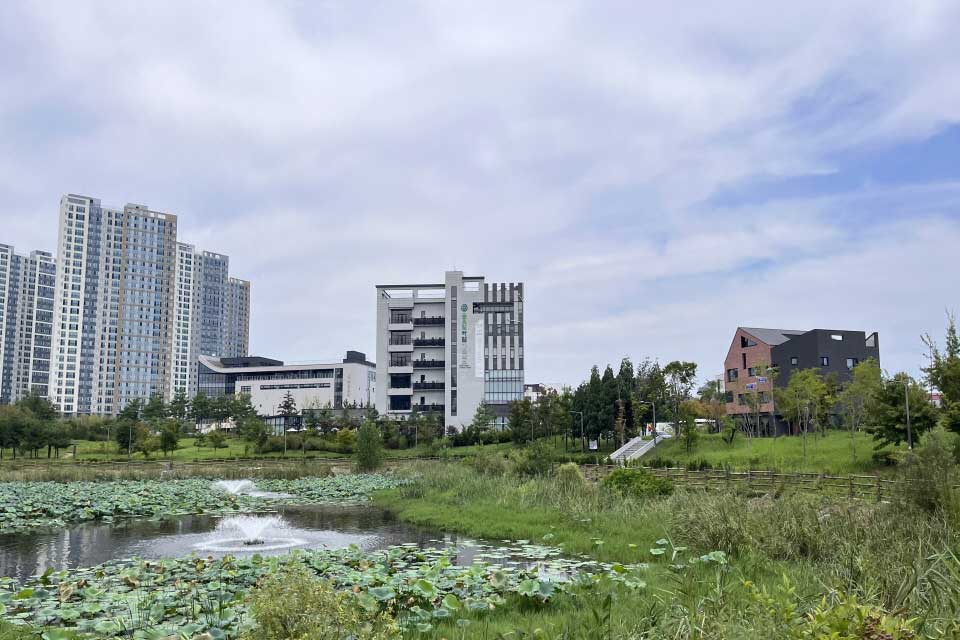 Behind the park, there are residential areas, each with its own unique character, adding another layer of interest in terms of architecture. Nearby, there's a fancy Western restaurant called "Pino," making
the park a great spot for an evening meal followed by a night stroll for a date.
2. Solnae Recreation Sports Park

58 Gonaecheon-ro, Deokjin-gu, Jeonju, Jeollabuk-do.
Solnae Recreation Sports Park is a sports facility situated in Songcheon 2-dong, an area still under development. It boasts natural grass fields and extensive amenities including soccer fields, baseball diamonds, and a futsal (mini soccer) pitch. You can find this spot by following the signs along the quiet, sprawling forest paths.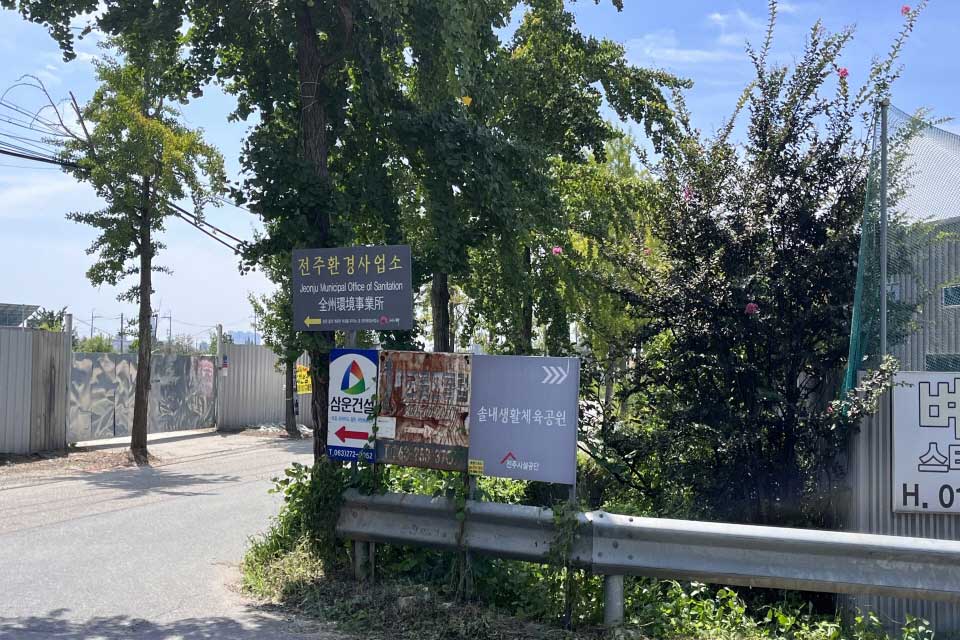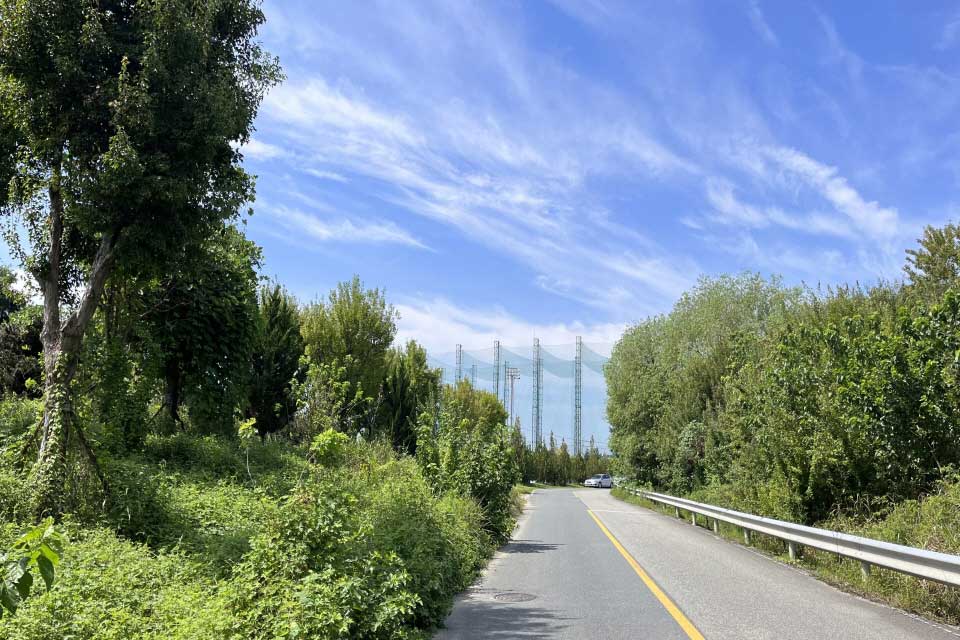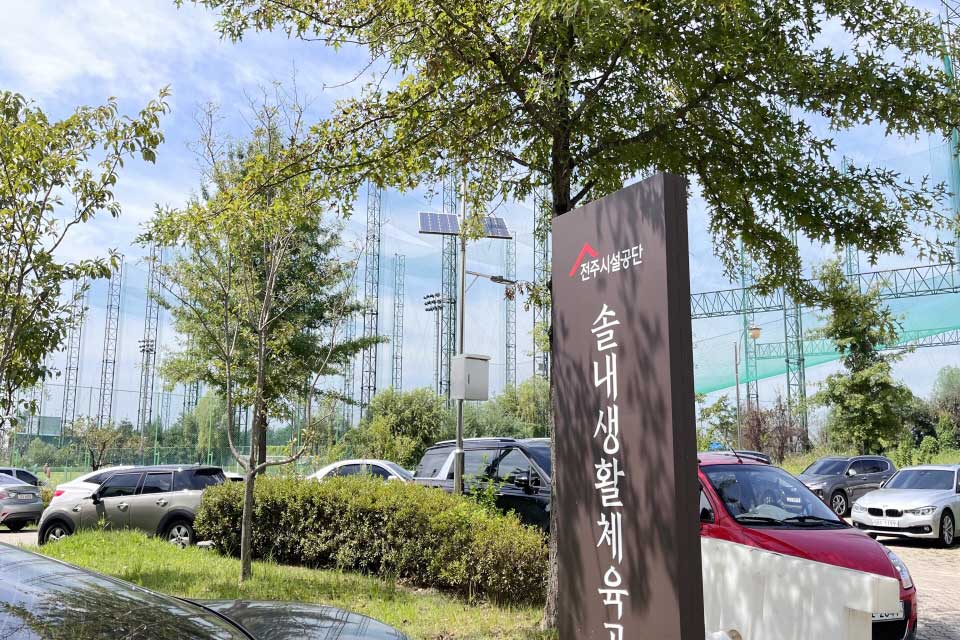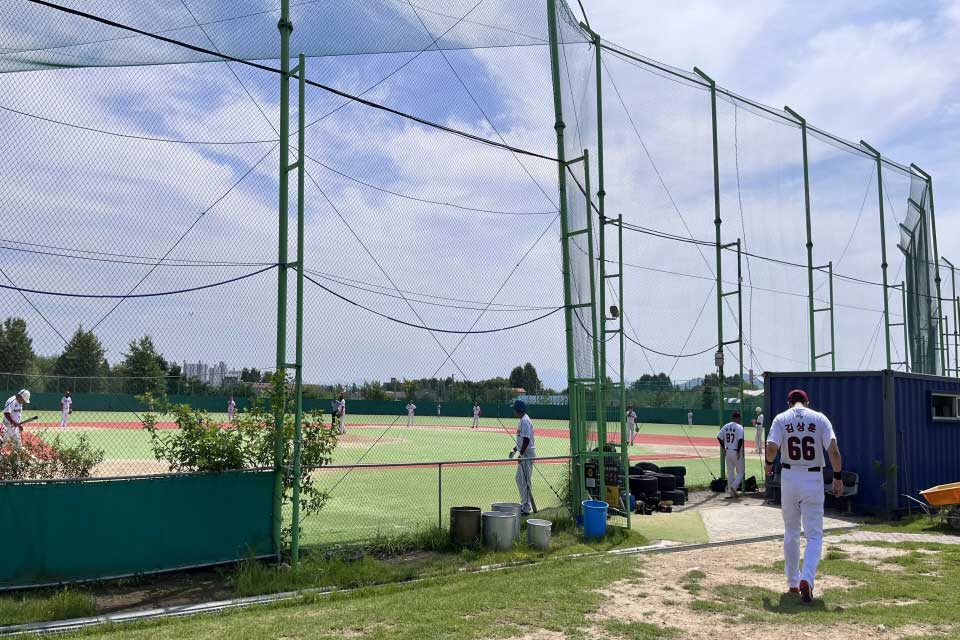 "A Dream Space for Athletes"
What sets the park apart is its well-
maintained natural grass, which plays a significant role in nurturing professional athletes.
Here's something that might pique your interest: the baseball field is mainly used by budding local baseball talents during the weekdays, while on weekends, it serves as a practice ground for adult baseball teams.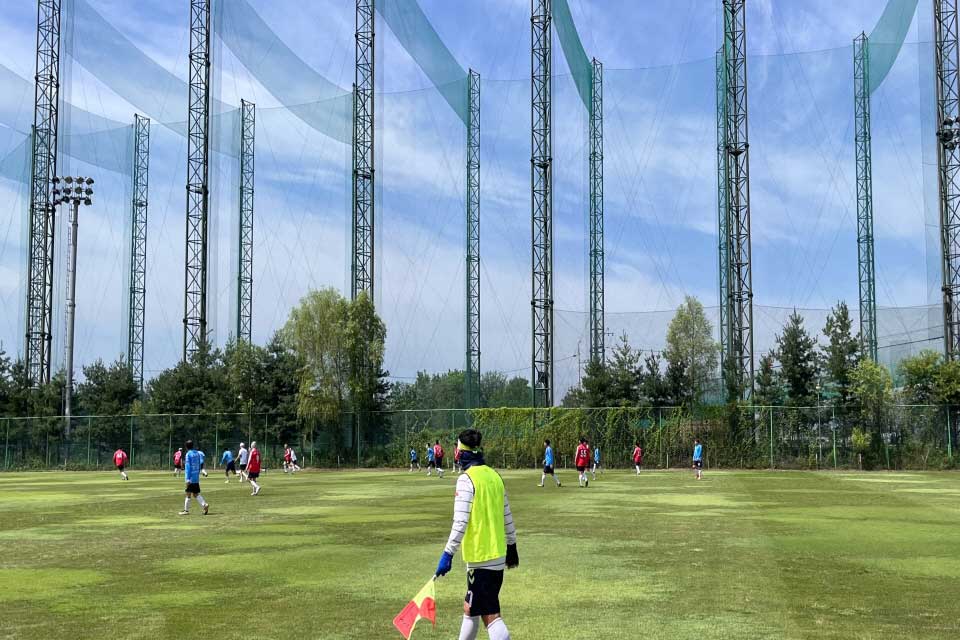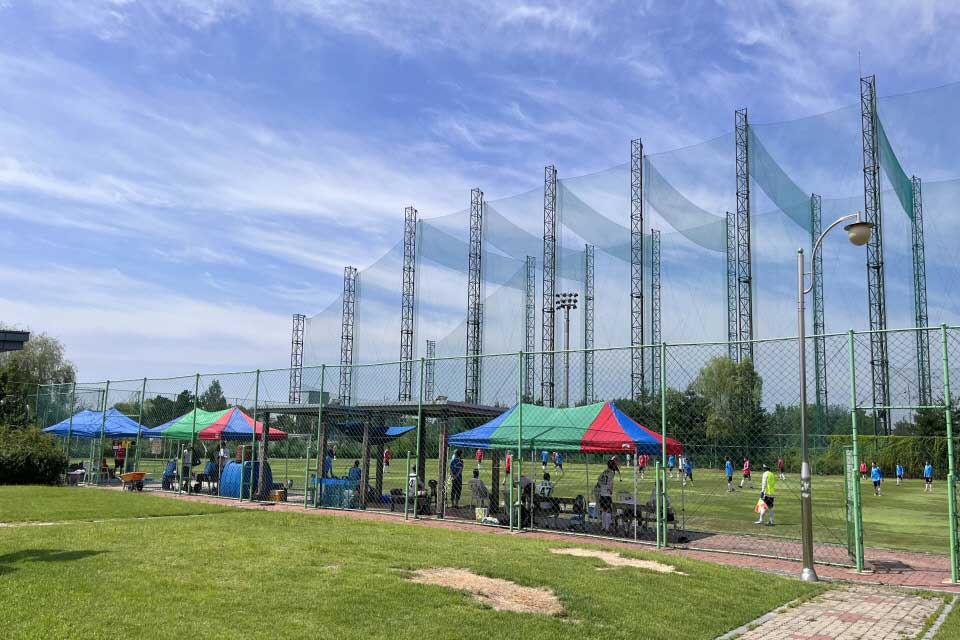 The soccer field is a different story! Open only two days a week, maintaining its quality natural grass is apparently the secret sauce behind its limited availability. Booking a spot here isn't easy and comes with a slightly premium price tag.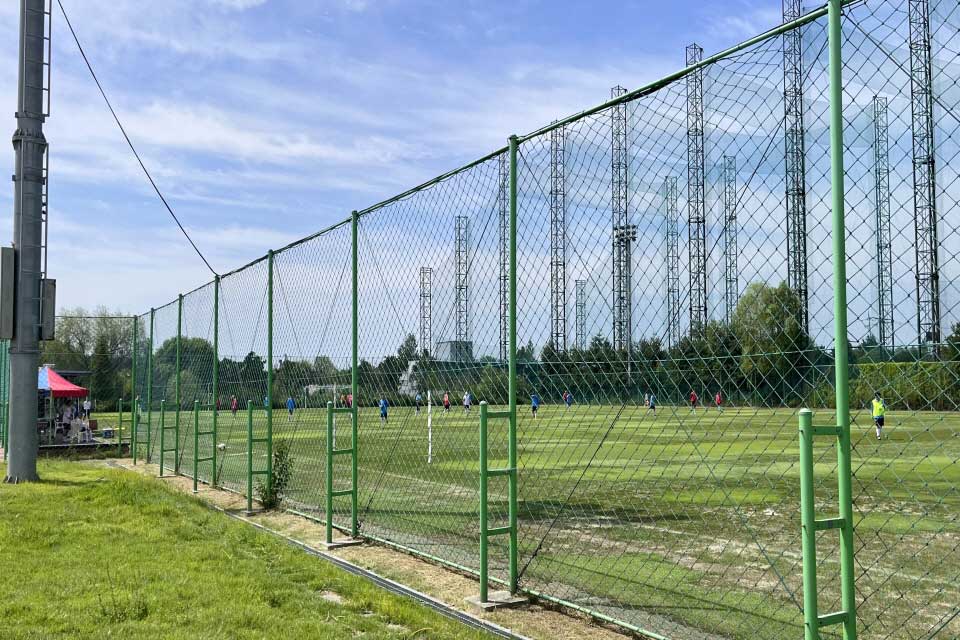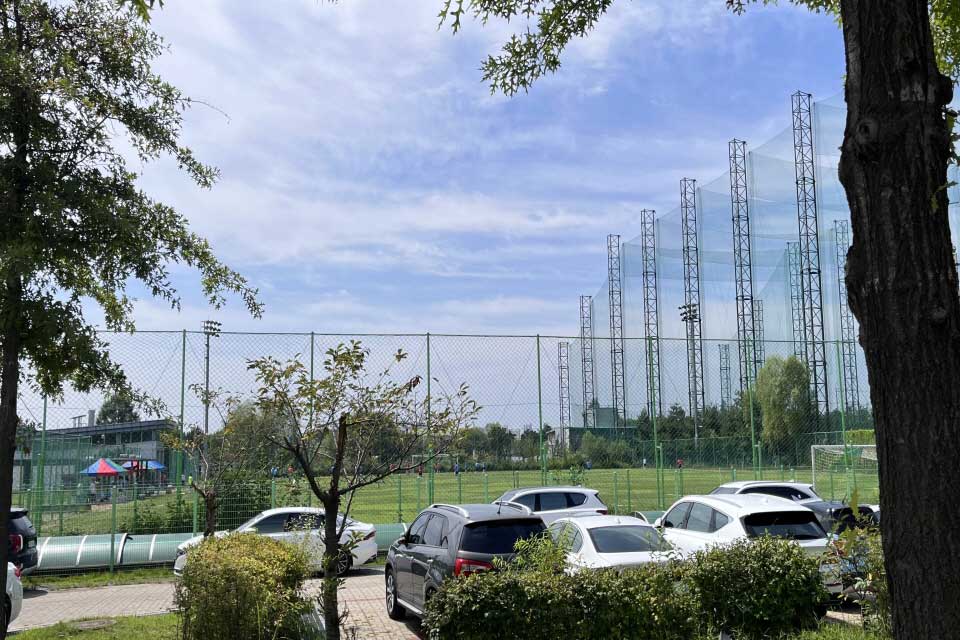 The futsal (mini soccer) field reopened last June and is relatively easier to reserve. Just keep in mind that Solnae Park doesn't
have lighting, so plan your activities before dusk
.
Reservations can be made through Jeonju Facilities' website or via phone call
. The staff is super helpful, so don't hesitate to ask any questions!
1) Online Booking – Jeonju Facilities' Integrated Reservation System
2) Phone Booking – 063-239-2726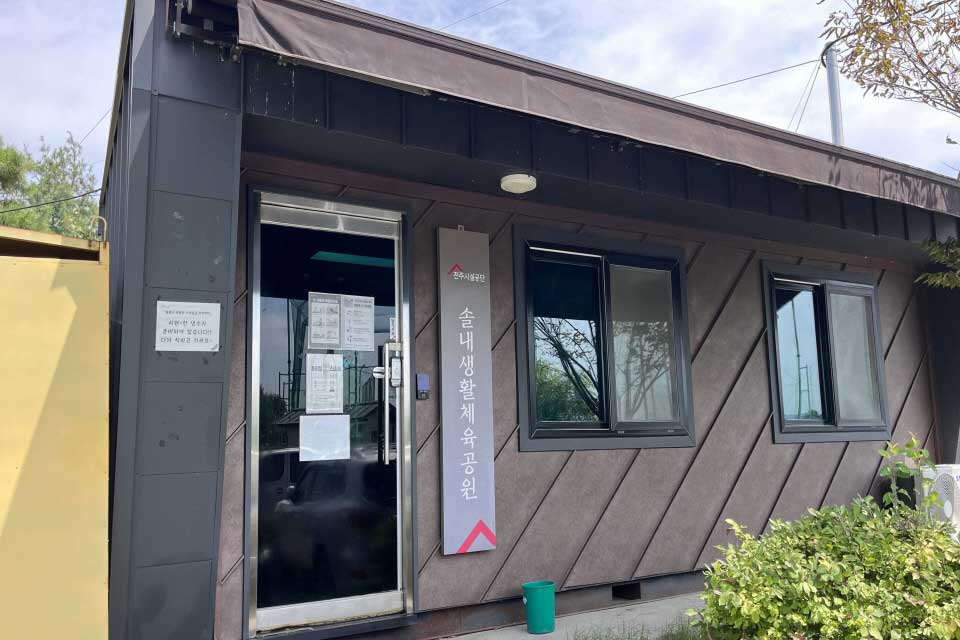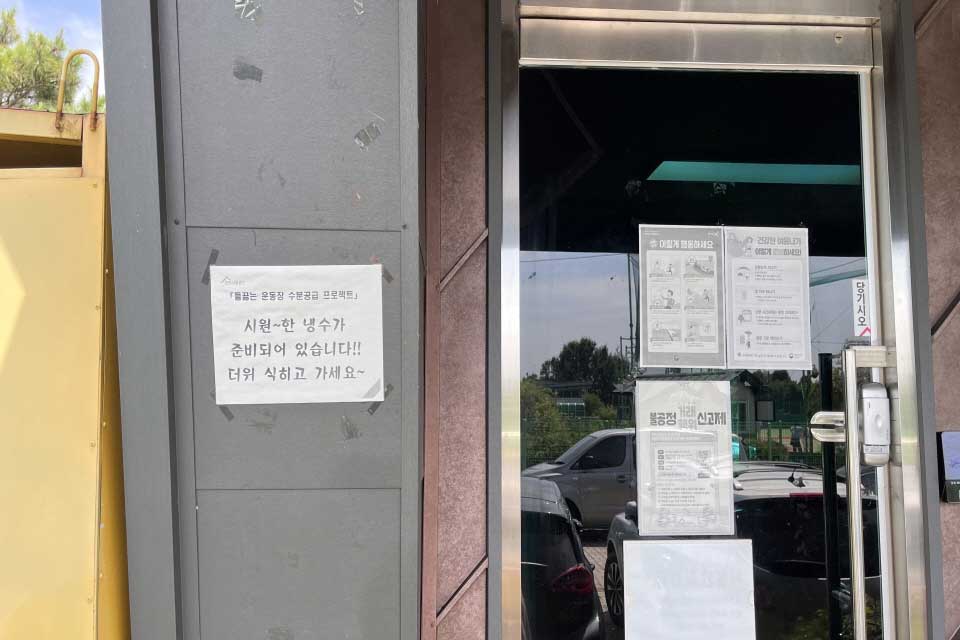 The accessibility might not be top-notch, but the serene and spacious ambiance is a game-changer. If you're lucky, you might even bump into a player from your favorite baseball team!
3. Baekseok Reservoir

Jeonmi-dong, Deokjin-gu, Jeonju, Jeollabuk-do
Here lies the view you see from the famous cafe, Twosome Place, in Eco City. I visited in the evening hoping for a tranquil night view, but the summer season with its blooming lotus flowers is the time to visit during the day.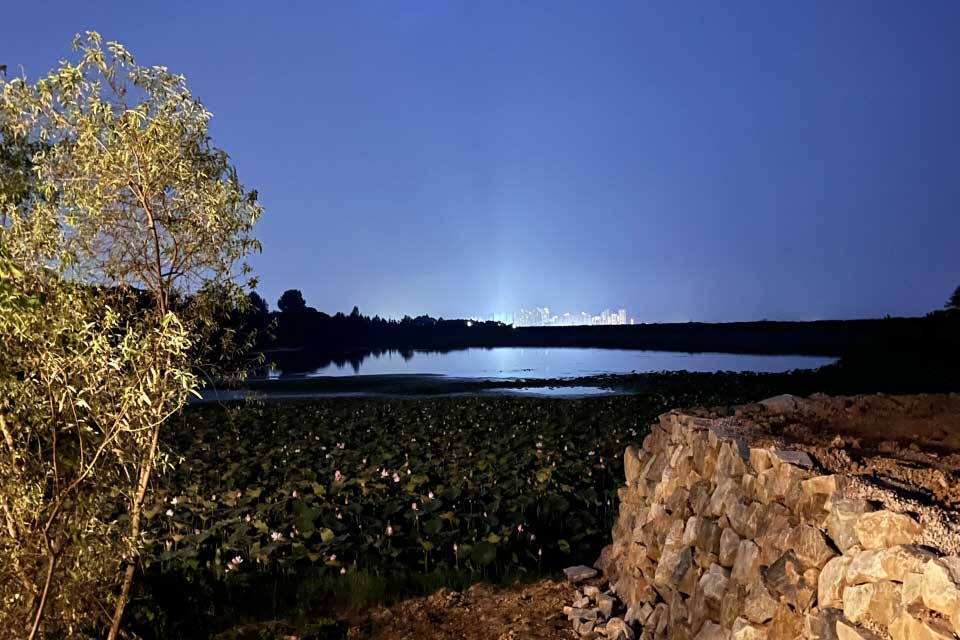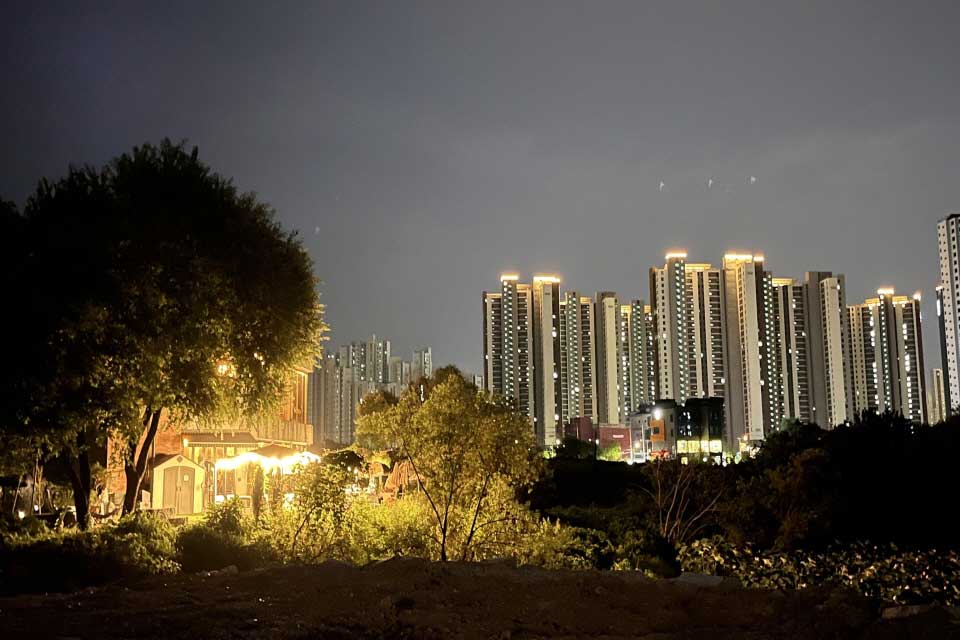 It's a large-scale reservoir, not yet well-supported by surrounding infrastructure. However, the few big cafes in the area really light up the night scene.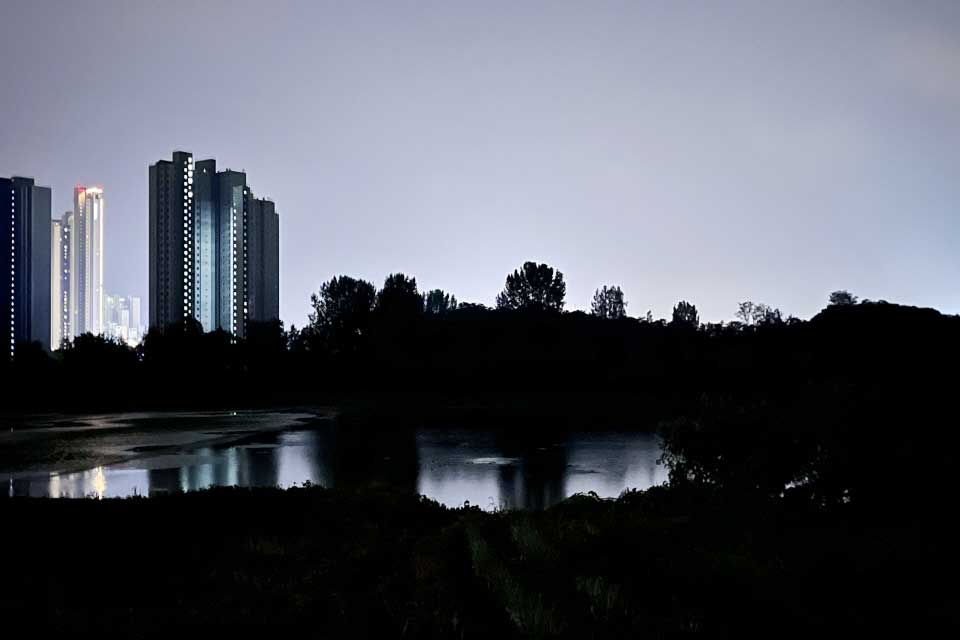 "A Night Drive That'll Sweep Your Worries Away"
A cup of coffee and this peaceful backdrop is enough to make your worries fly away. I parked a little past Twosome Place, right next to a car wash.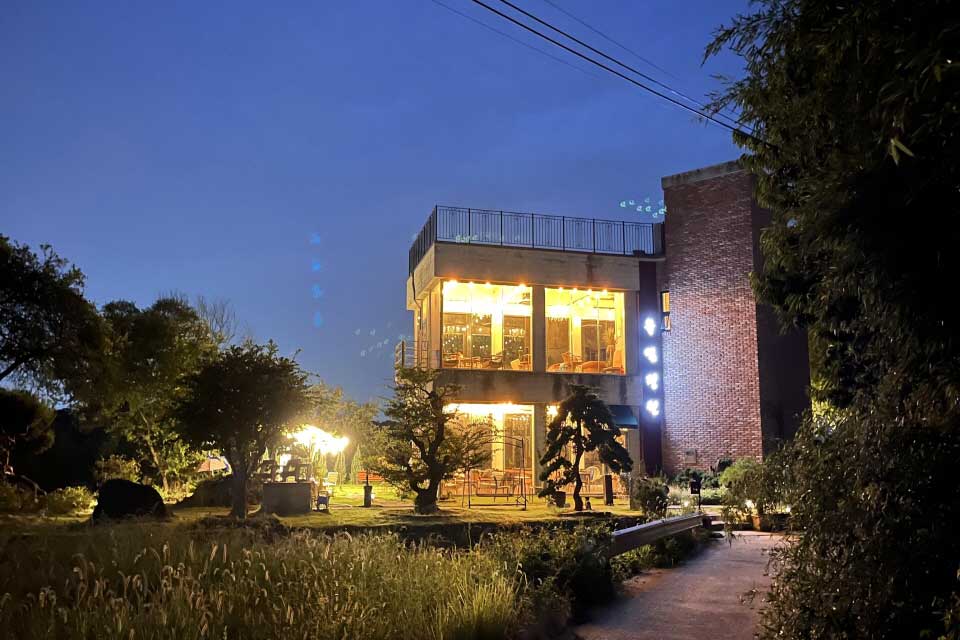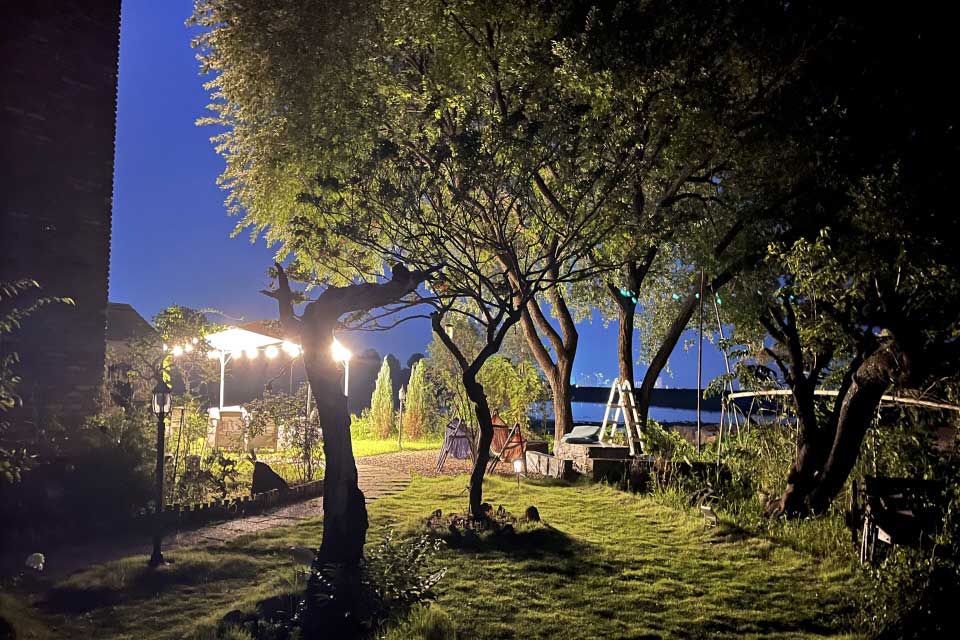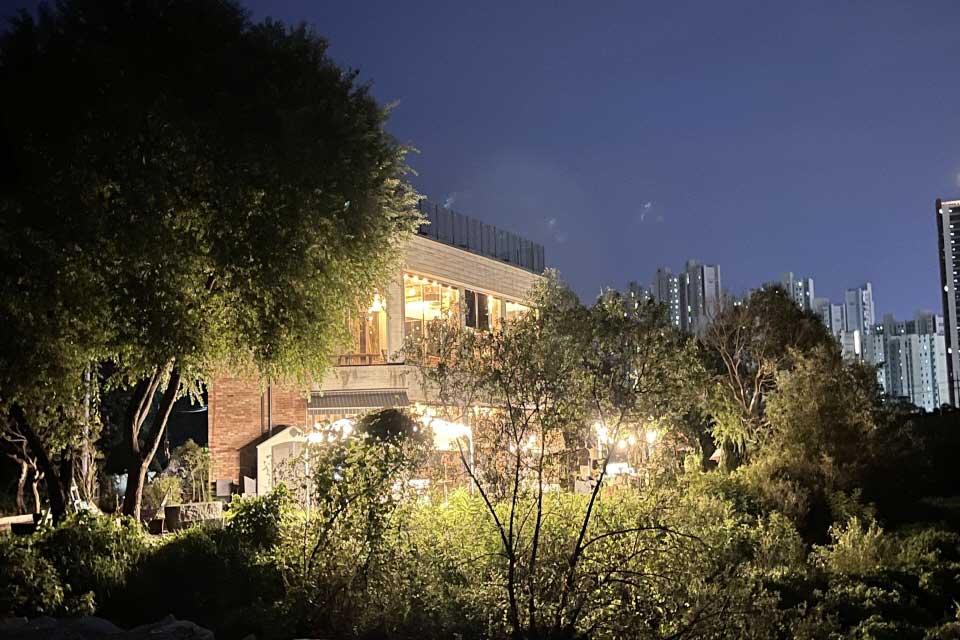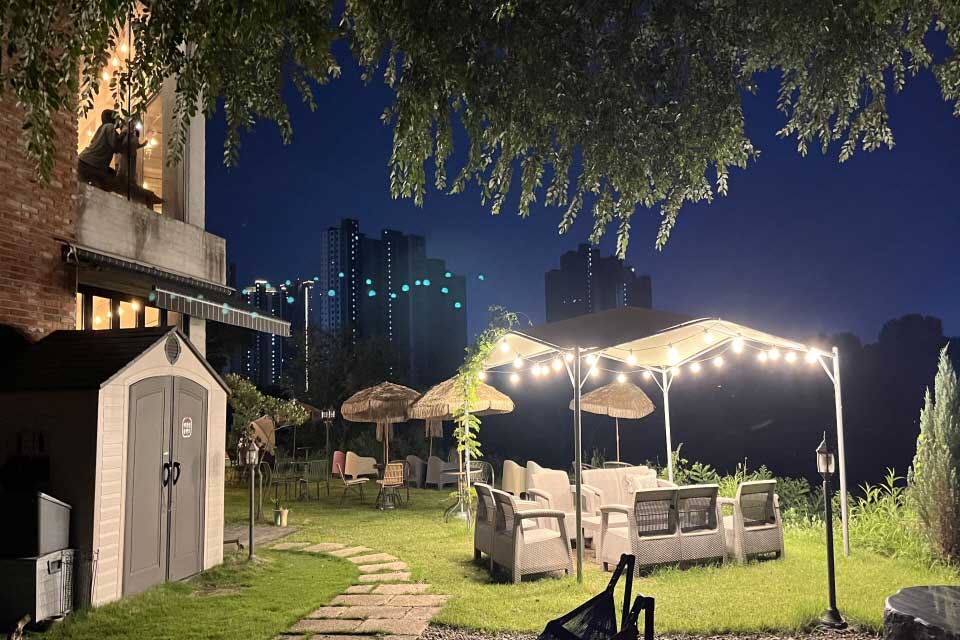 cafe I saw was 'Mulbit Garden,' which felt like a scene from a fairy tale with its soft yellow lights.🧚‍♀️
Further down the road, there's a tall cafe called 'Adwon' featuring stunning pieces of art inside .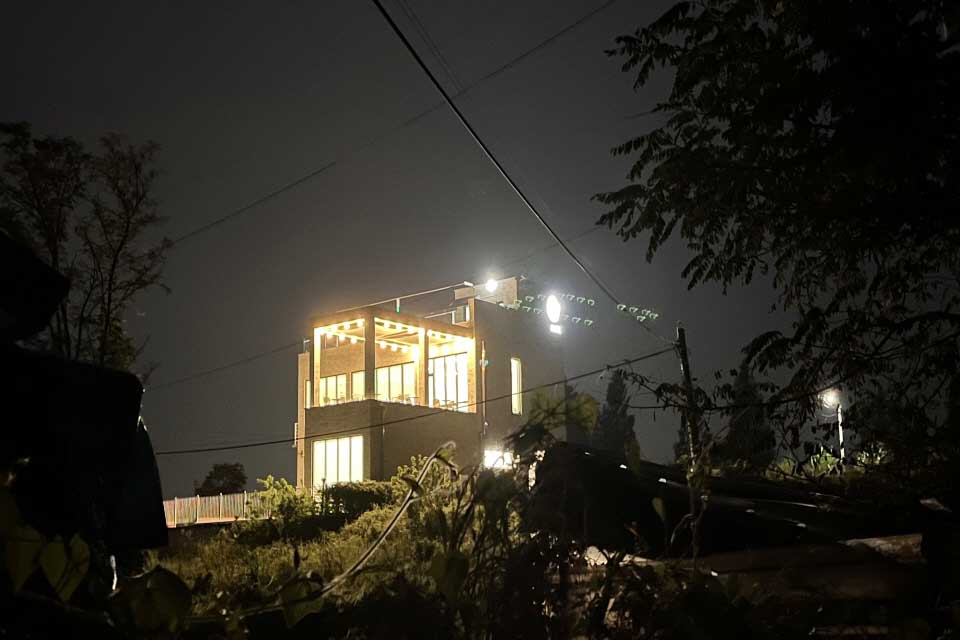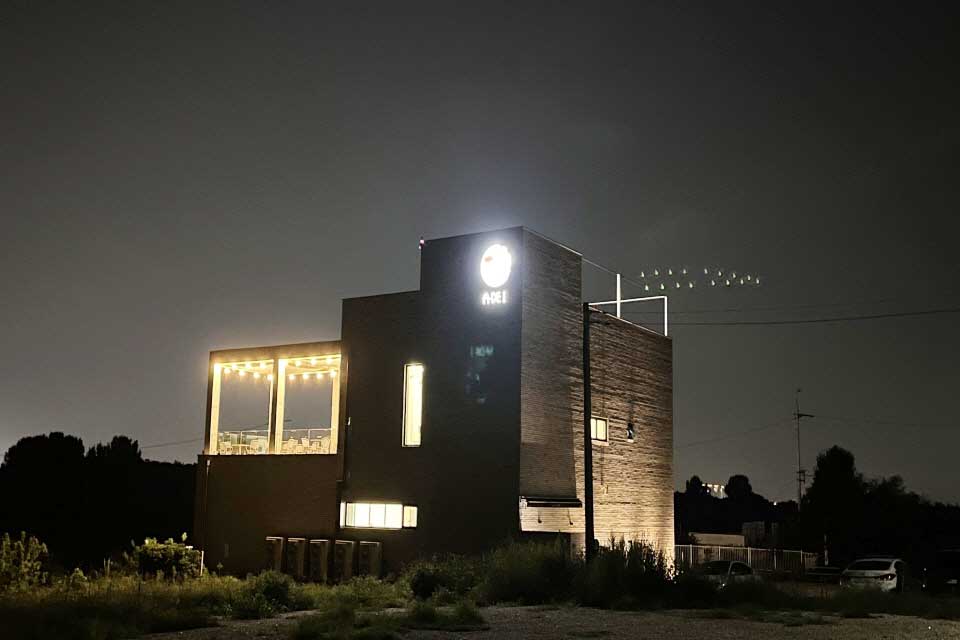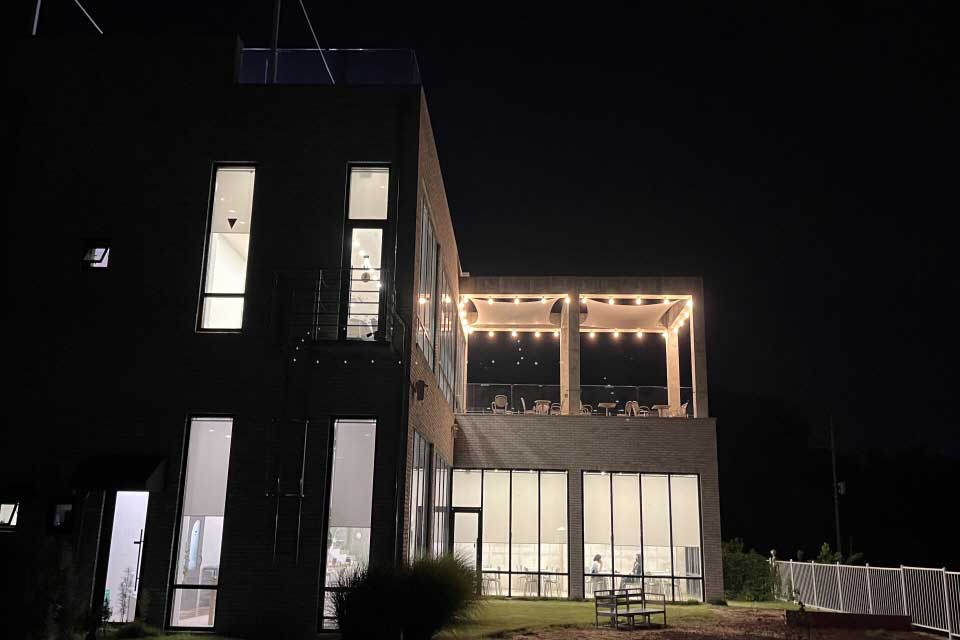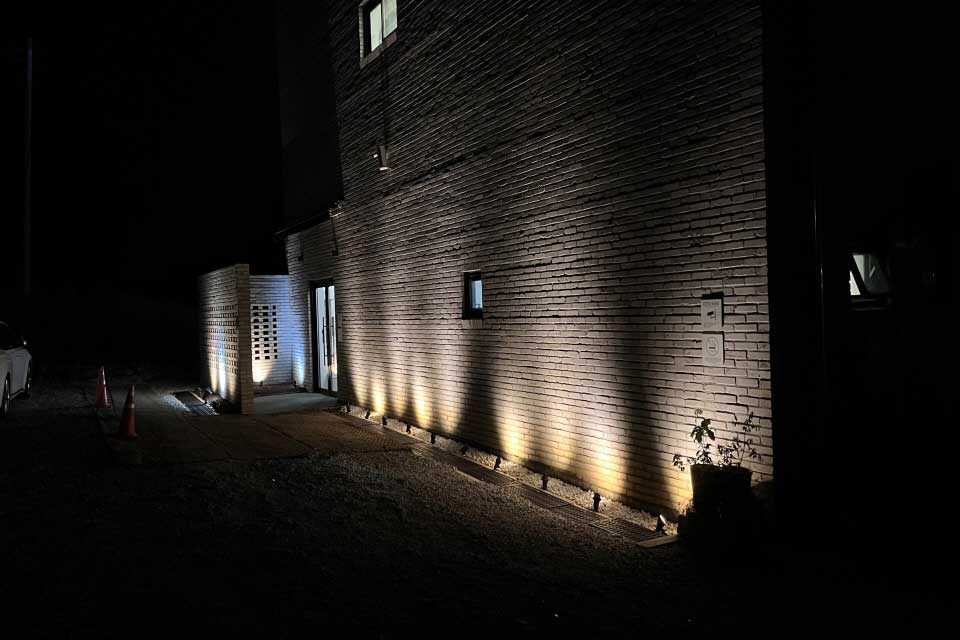 If you're into a trendy atmosphere, go for 'Adwon'; for a warmer vibe, 'Mulbit Garden' is your spot.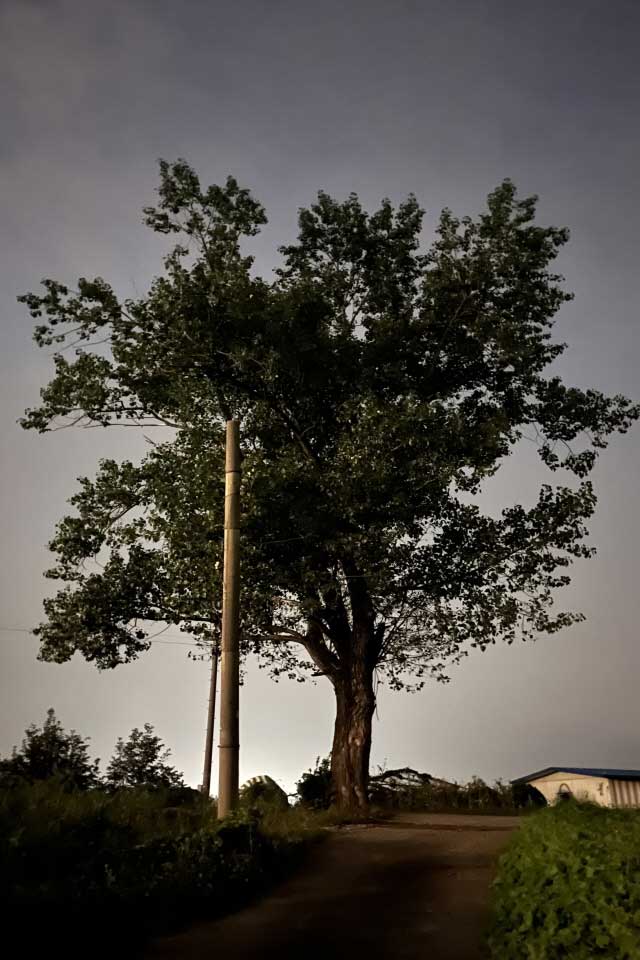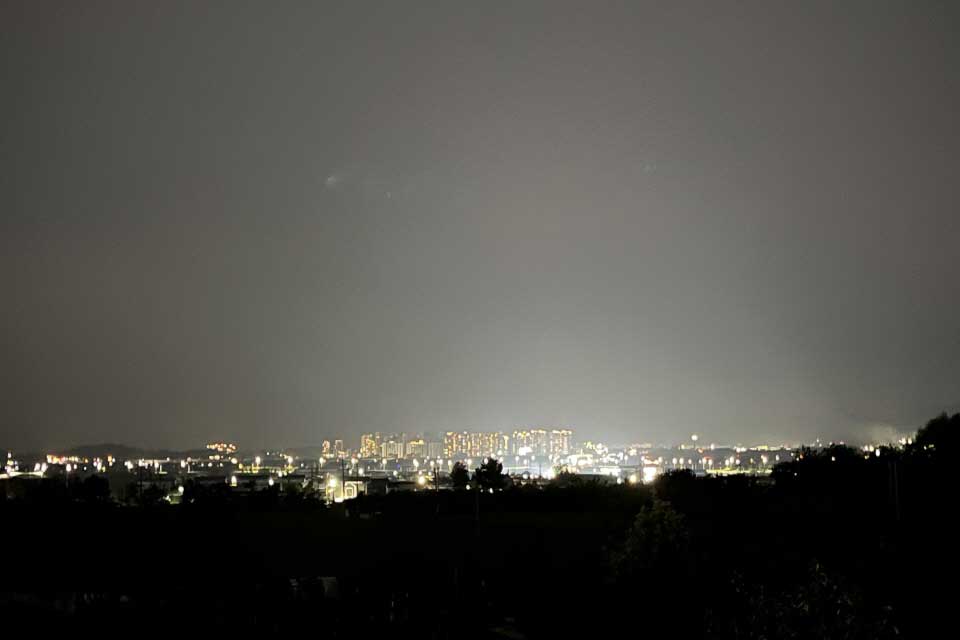 Crossing a massive guardian-like tree, I reached the top of a hill. The glimmering night lights embroidered the night sky. It felt like I was looking at the scenery of Samrye on the map .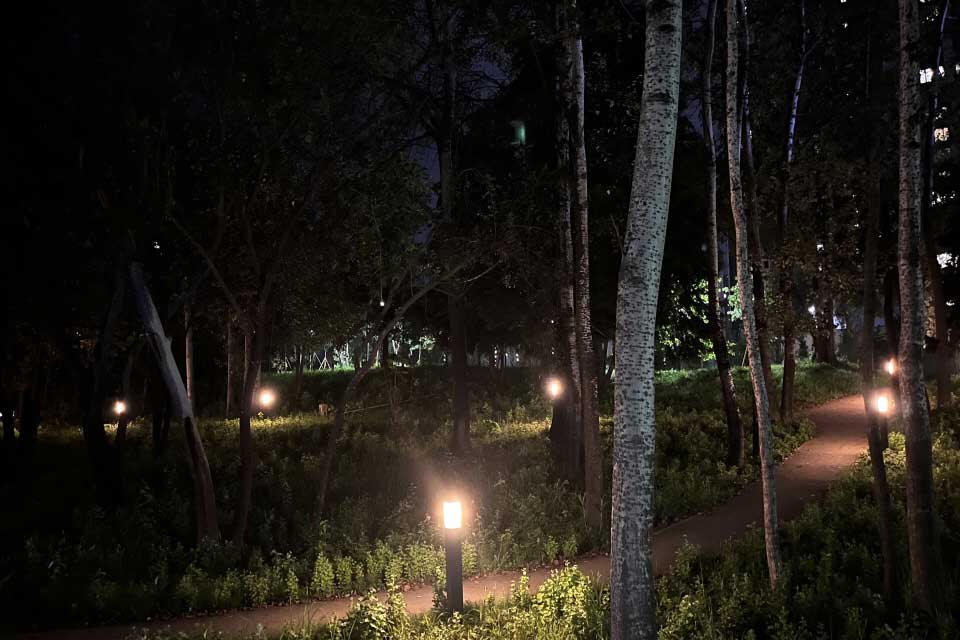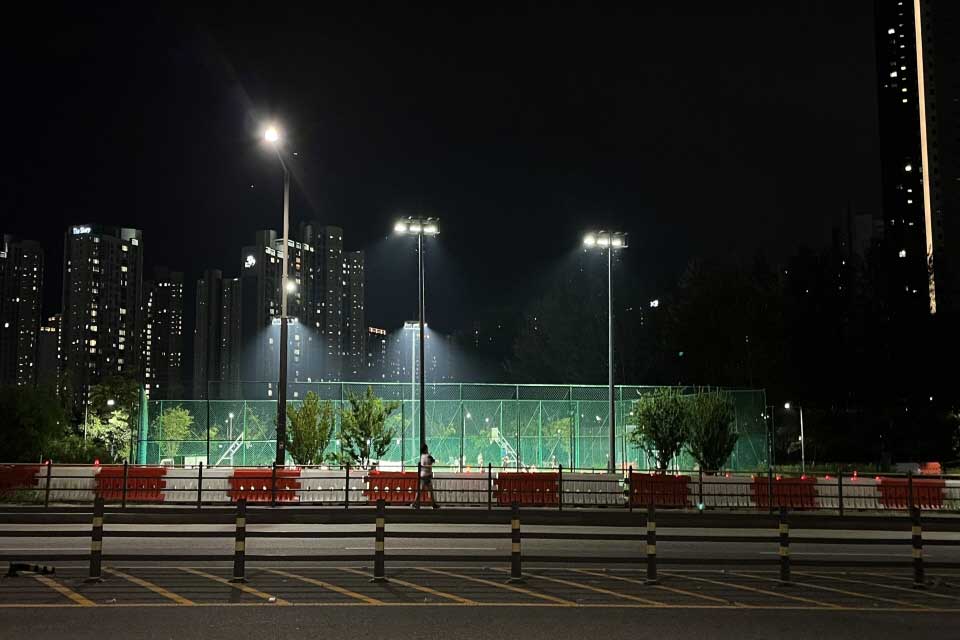 I also stopped by Sebyeong Park, where many people were enjoying their evening walks. A small sports facility was there, and it's a first-come-first-serve basis . There was even a space for dogs to run around.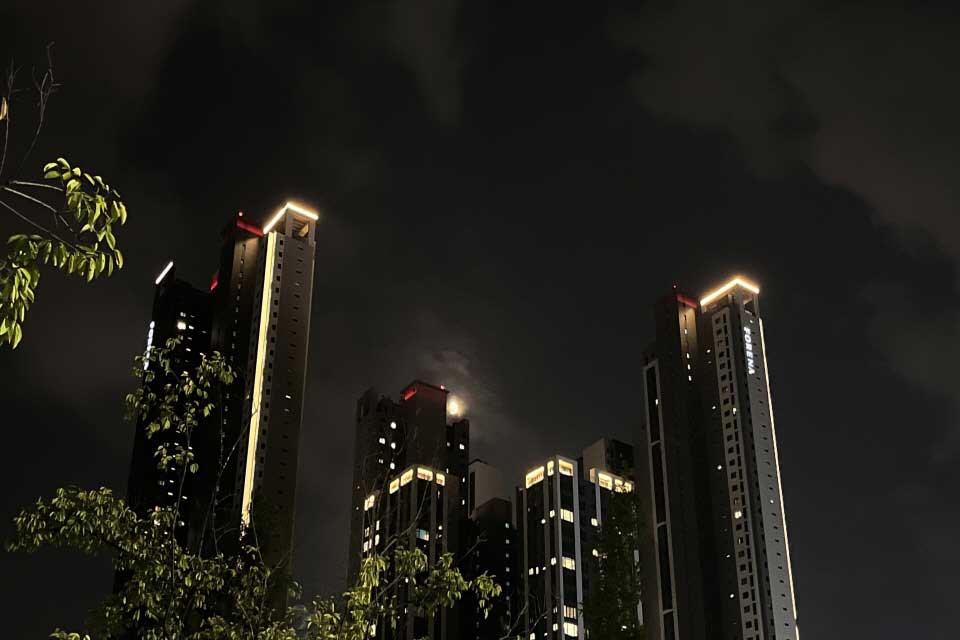 That wraps up our tour of Eco City's hidden gems! Though they may not be as accessible as Sebyeongho, they're definitely worth the visit if you're looking to discover new landscapes or crave a quieter setting.
Well then, until next time, folks! ✨️
1. Hwajeong Park


Location: 1356-1 Songcheon-dong 2-ga, Deokjin-gu, Jeonju, Jeollabuk-do

2. Solnae Recreation Sports Park


58 Gonaecheon-ro, Deokjin-gu, Jeonju, Jeollabuk-do.

3. Baekseok Reservoir

Jeonmi-dong, Deokjin-gu, Jeonju, Jeollabuk-do

The post Unveiling Jeonju's Hidden Autumnal Paradises: Step into Eco City Park's Lesser-Known Havens appeared first on Jeonju City Blog.