The autumn is here with cool breeze in the morning and night. We see more people walking or jogging thanks to the nicer temperature for outdoor activities. Today, I'll introduce the areas in Jeonju where you can enjoy night view and pleasant autumn breeze while walking along the water.
Ajung Lake Eco Park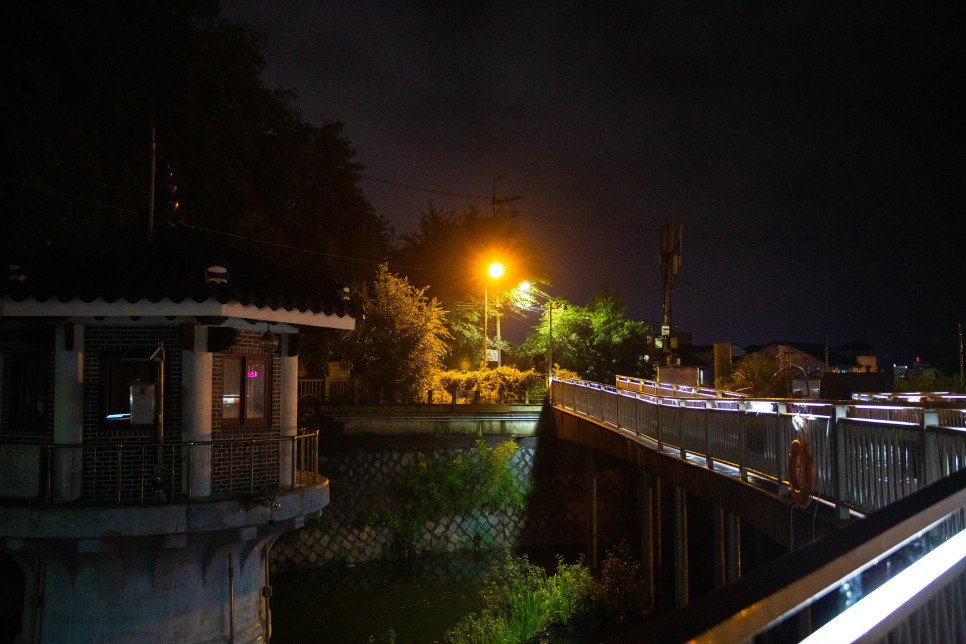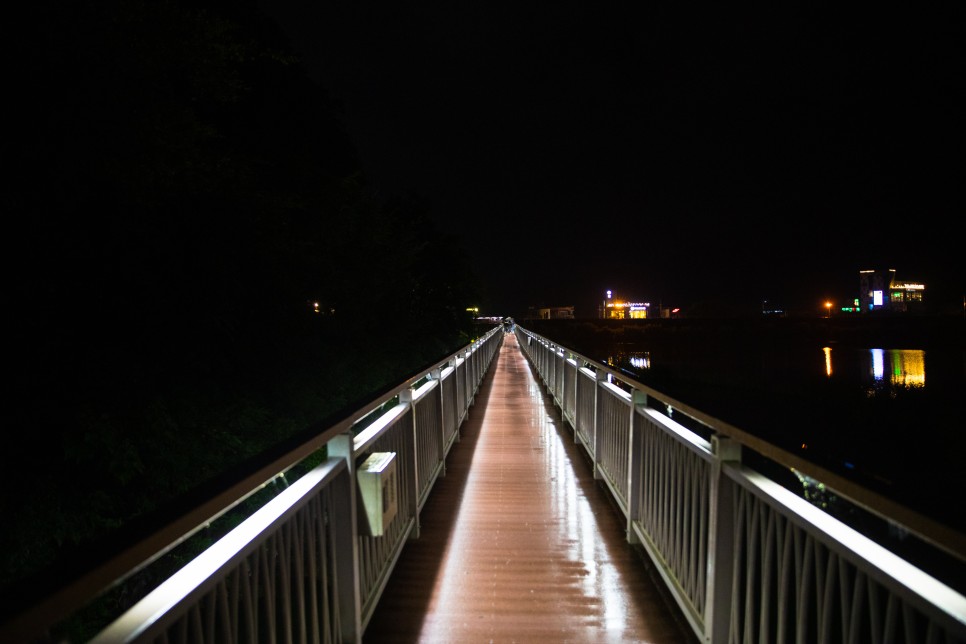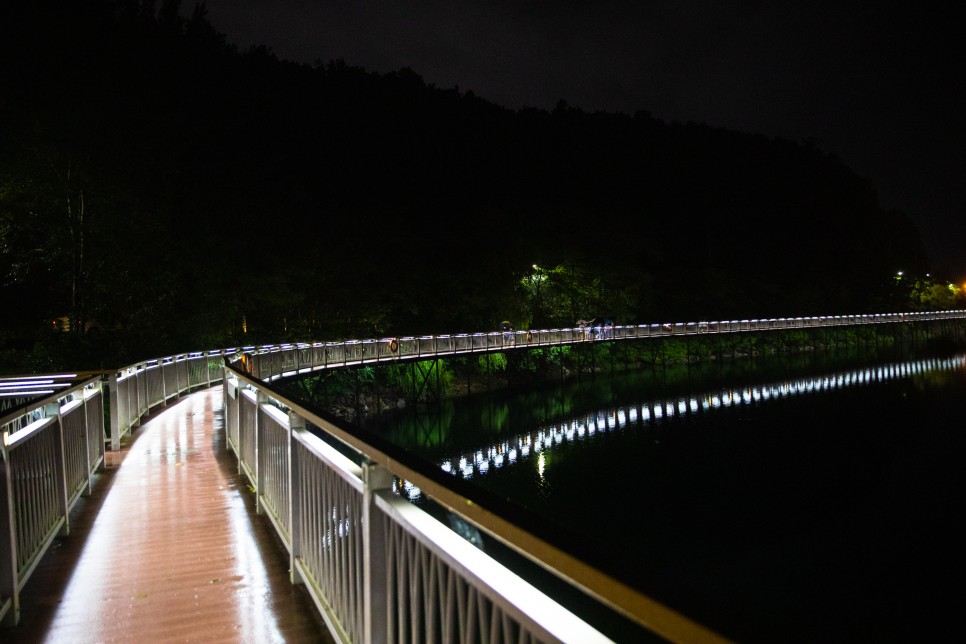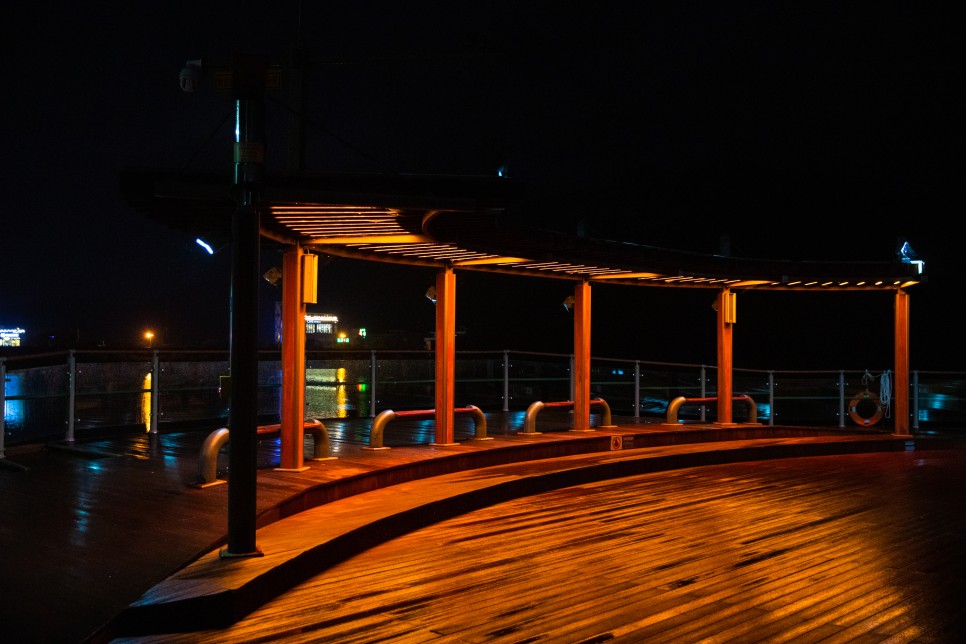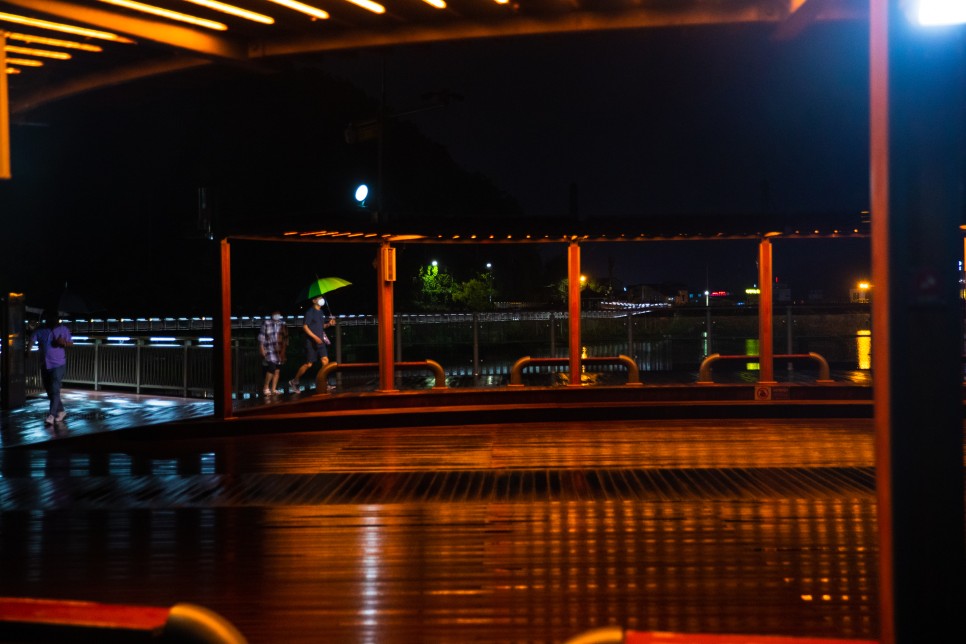 Ajung Lake Eco Park has free public parking. From the parking, I walked up the stairs and it's immediately the wooden-deck walking trail surrounding the lake. It took about an hour to circle the lake on the trail.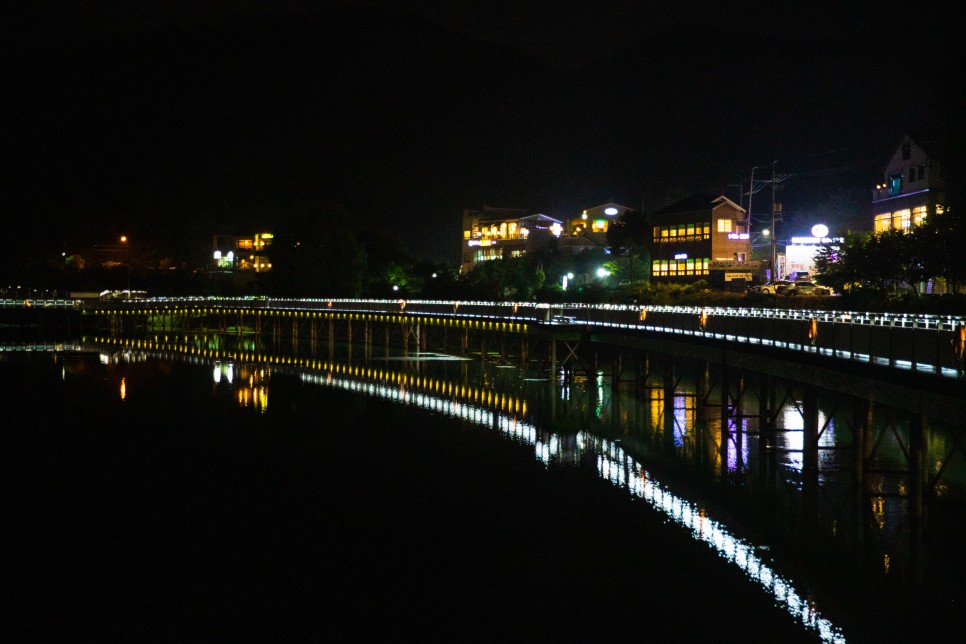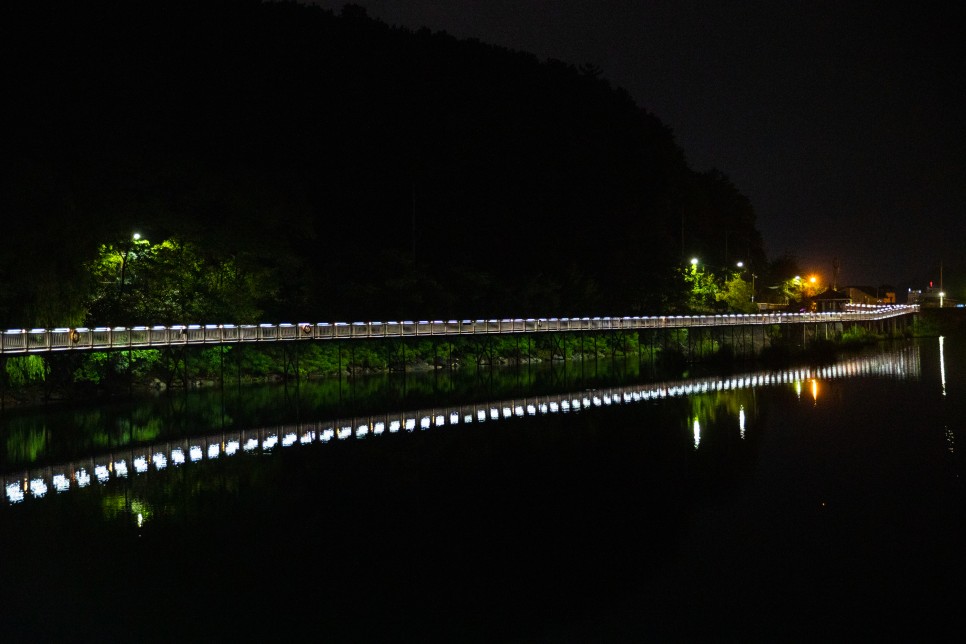 The wide-open view of the lake and the cool breeze are so refreshing.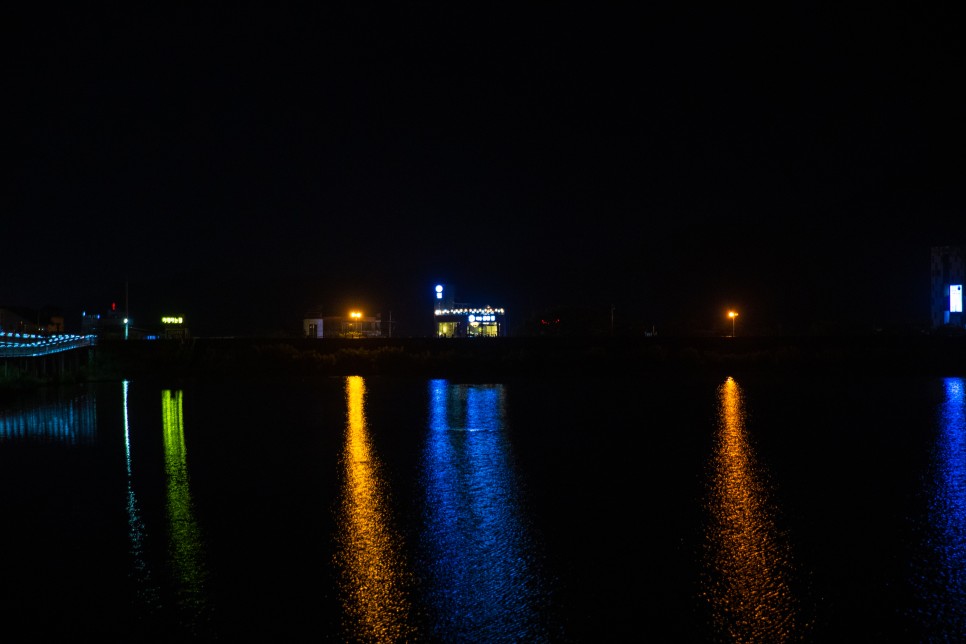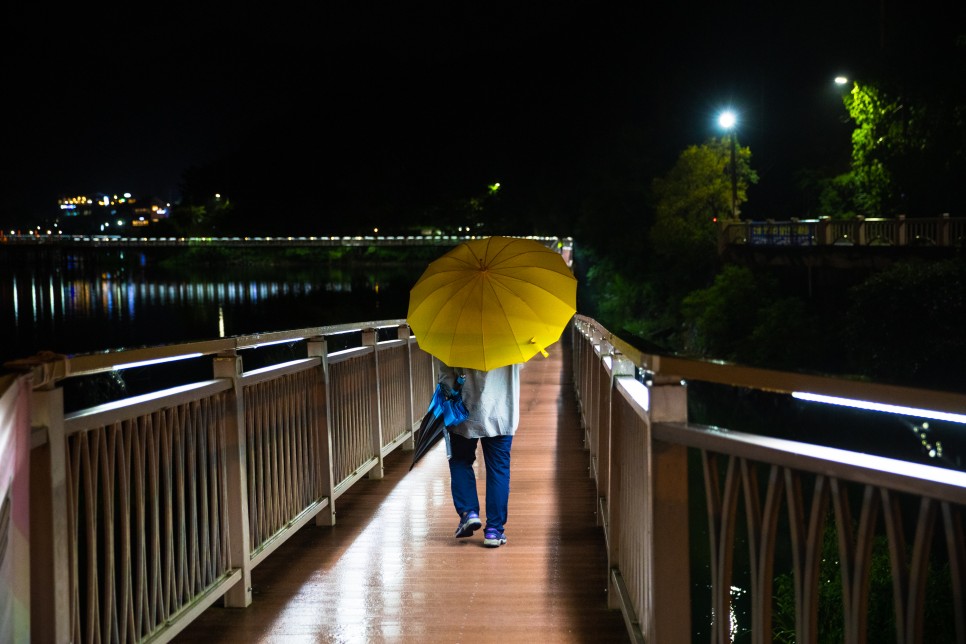 While walking I came across a few rest areas equipped with benches. Also, the trail is very well-lit with nice illuminations and wide enough for two adults to walk side-to-side without any problem. Hence the trail is quite family friendly even at night.
Ajung Lake Eco Park
Address: Wooadong 1ga 745-2, Deokjingu, Jeonju
Deokjin Park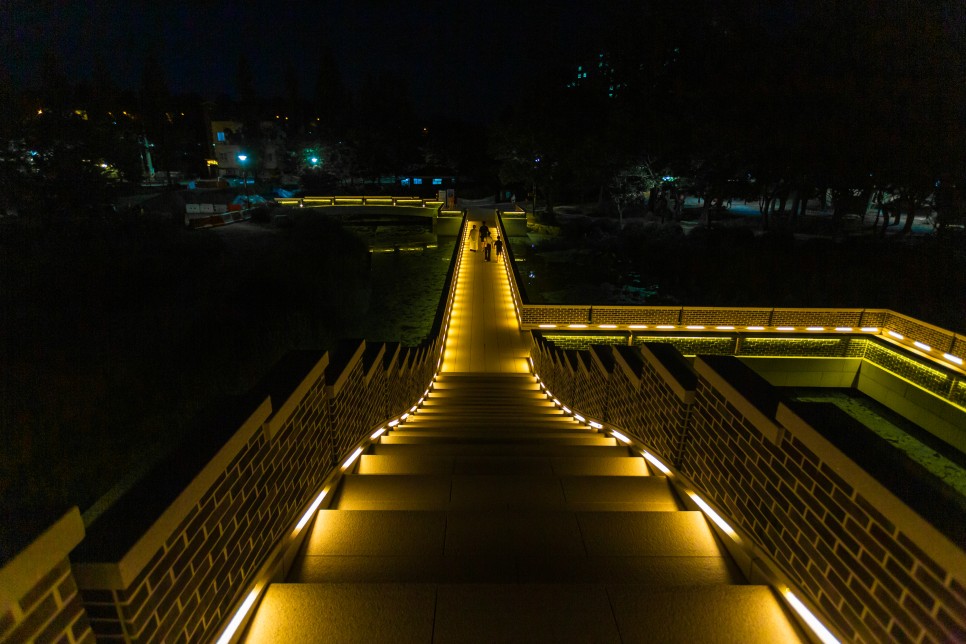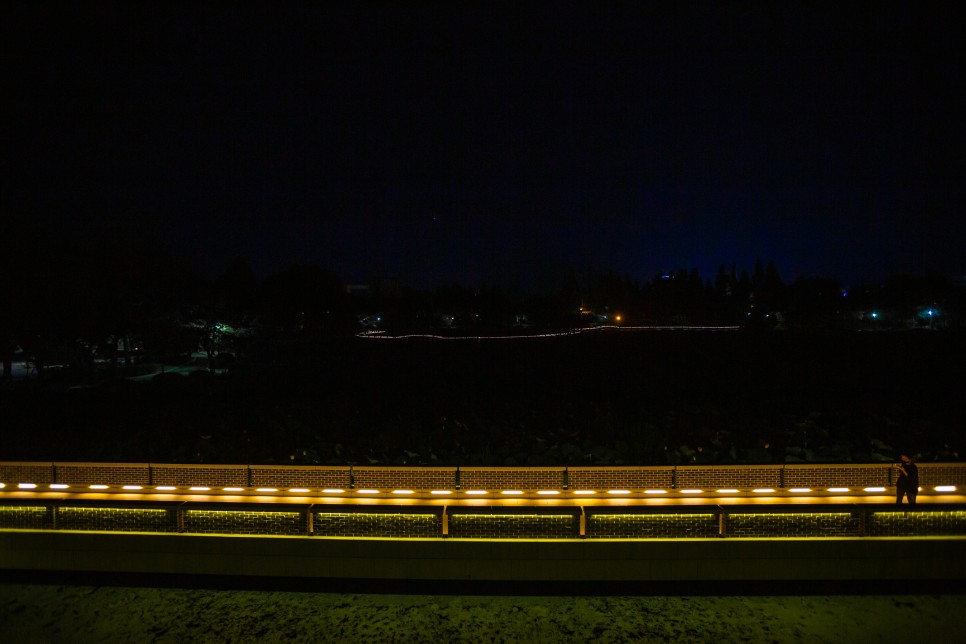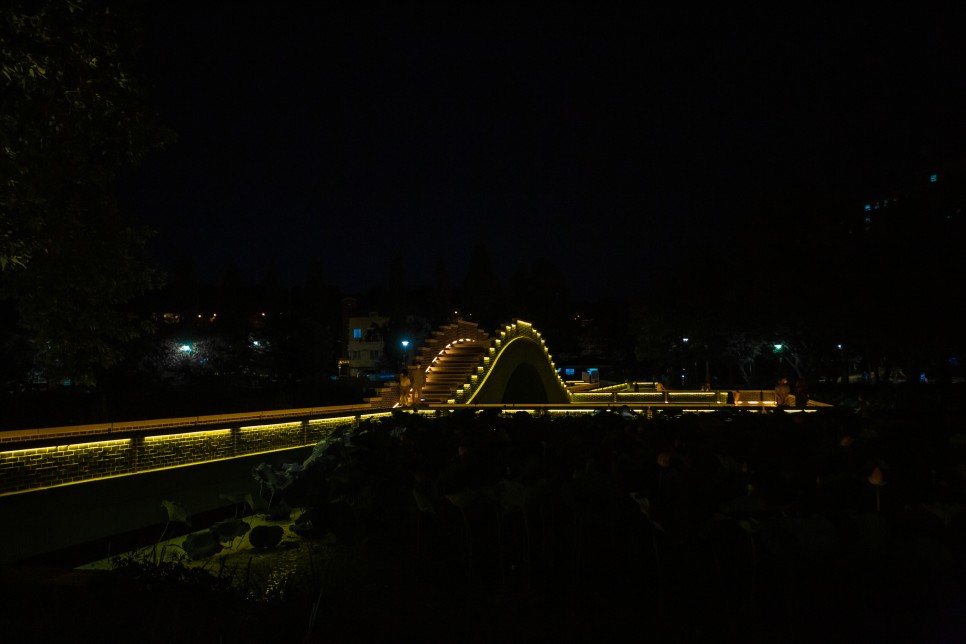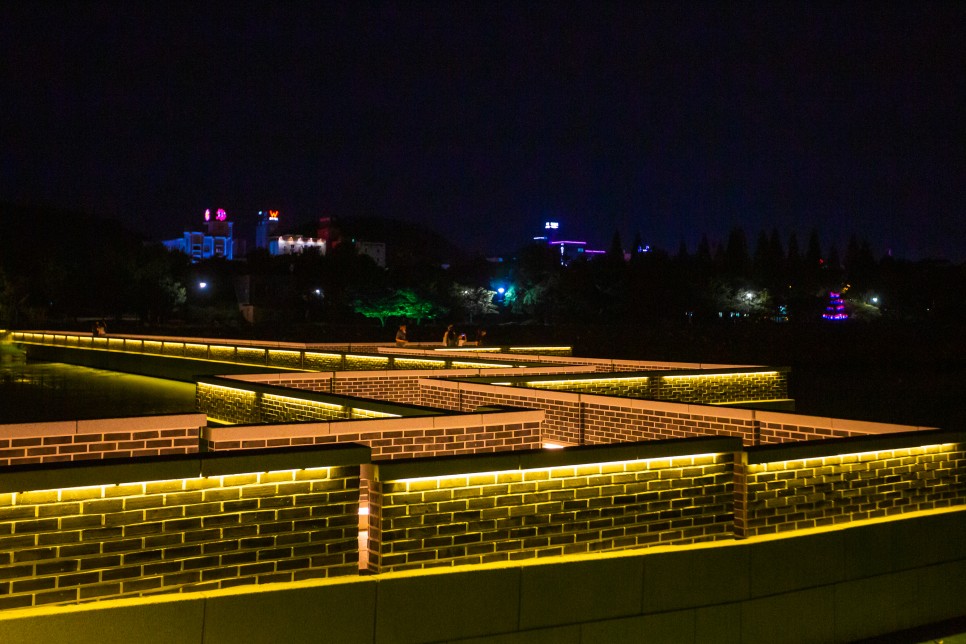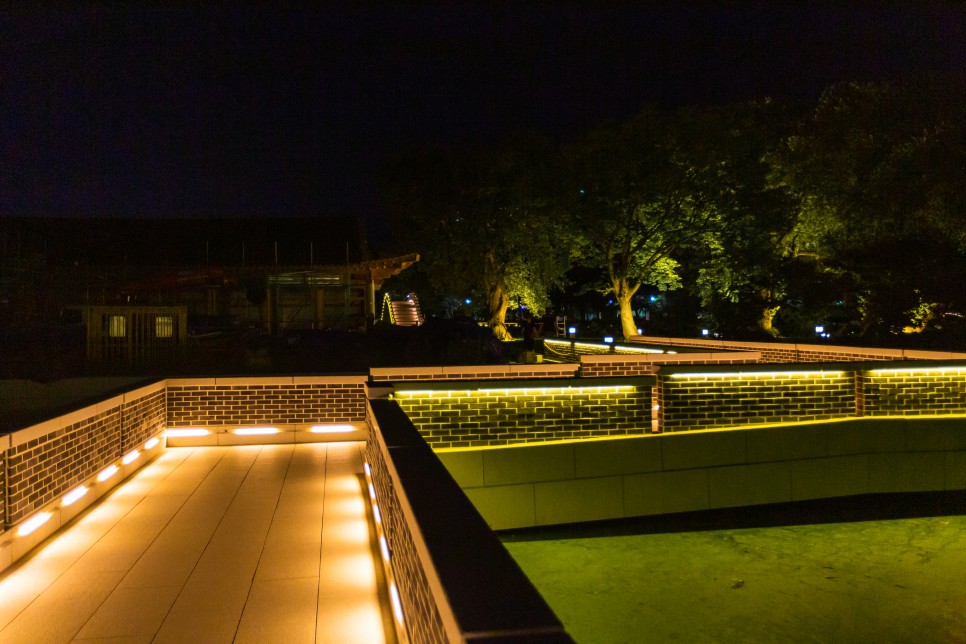 Deokjin Park is a symbol of Jeonju. The locals who spent their school years usually have fond memories of day field trip to the park. The park has recently undergone major renovation, installing a stone bridge over the lake. The lake is nationwide famous for lotus flowers blooming throughout July-August.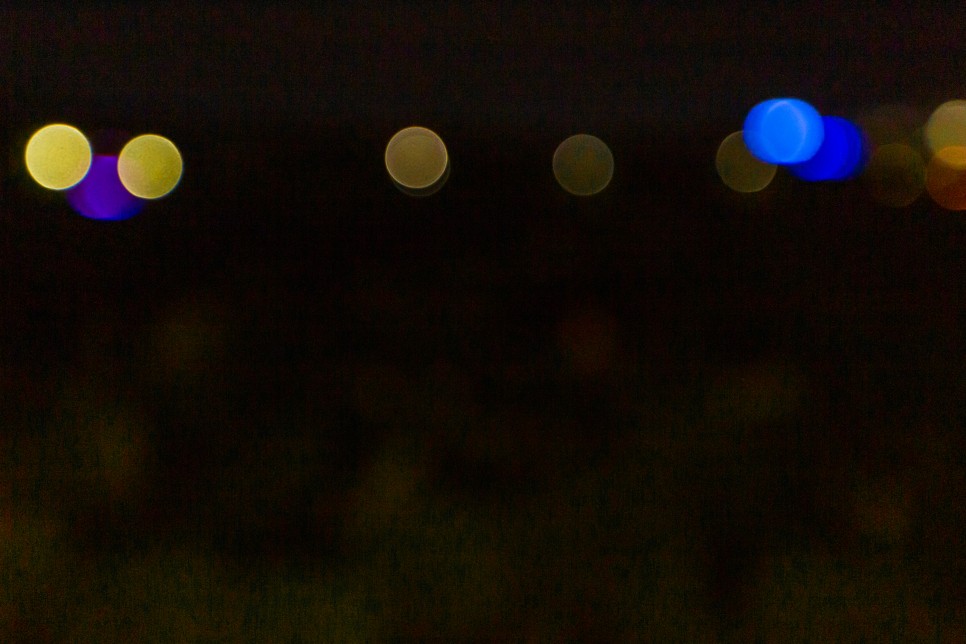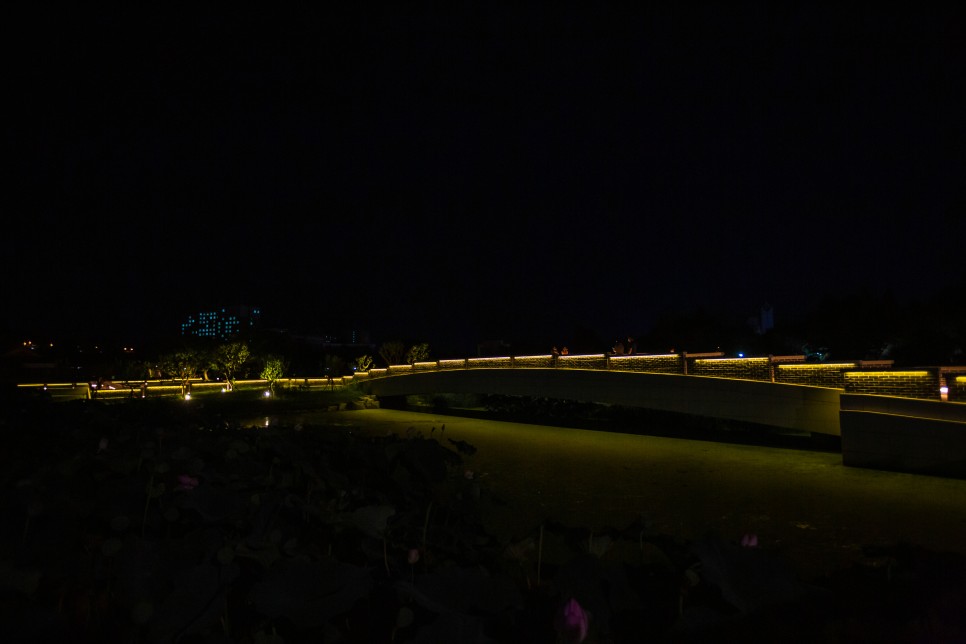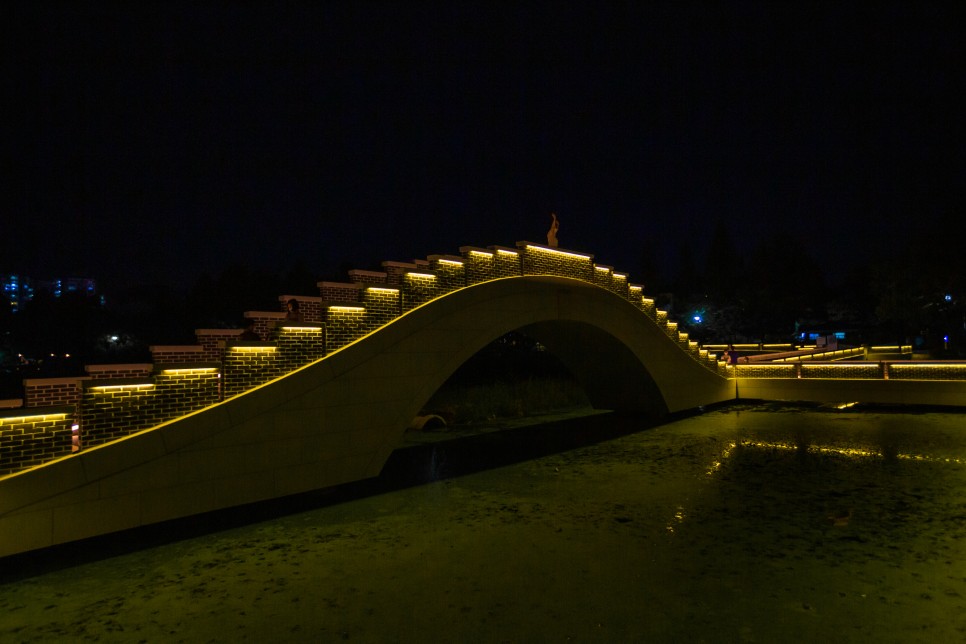 It wasn't difficult to find great photo spots on the stone bridge. Many people were taking photos against the well-lit lake.
Deokjin Park
Address: Gwonsamdeukro 390, Deokjingu, Jeonju
Gijinae Lake Park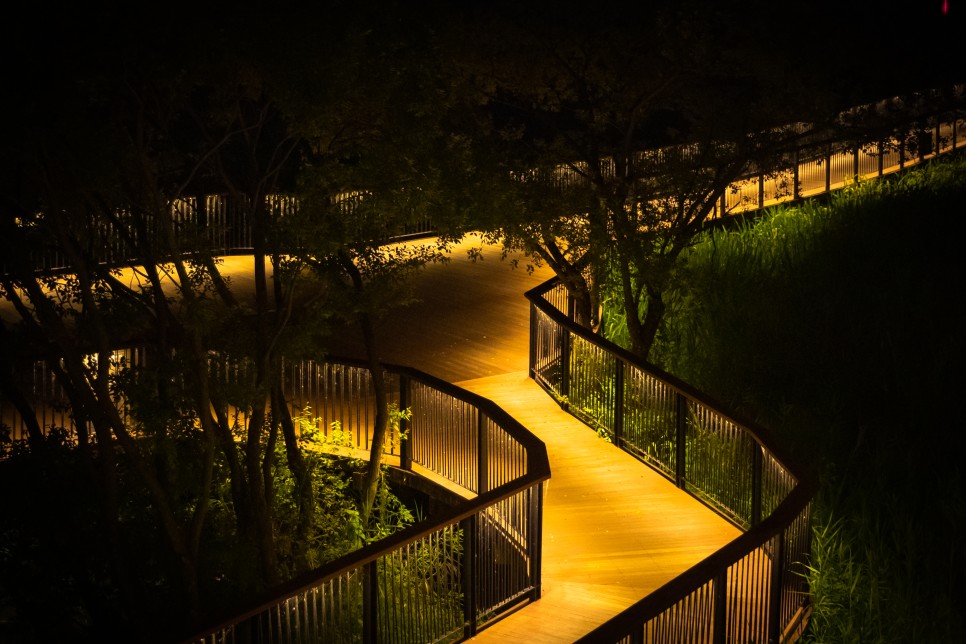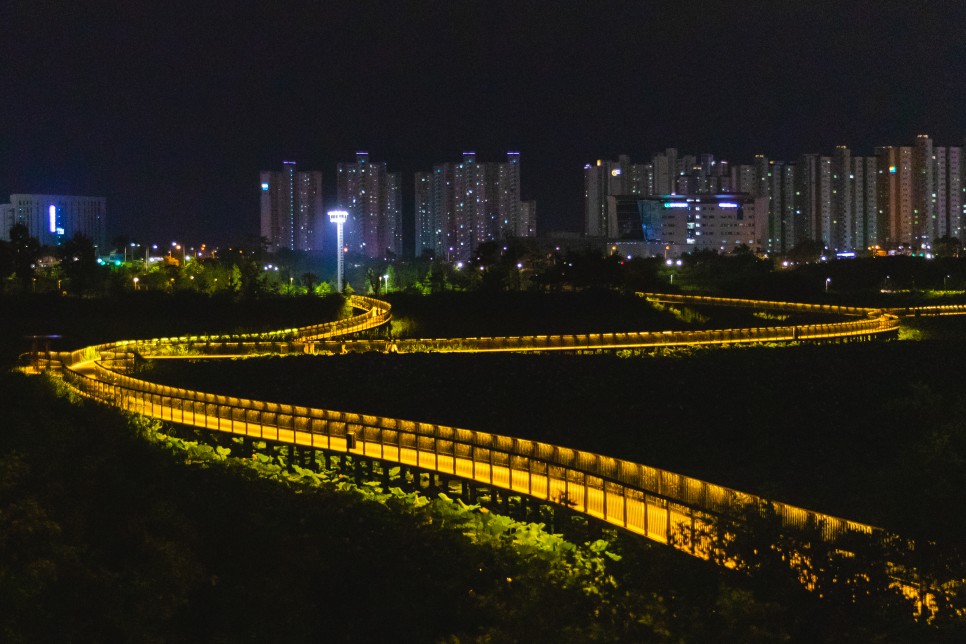 Gijijae Lake Park is located in Jeonju Innovation City, at the outskirts of Jeonju. The park also installed wooden deck trail around the lake. At night, the apartments on the other side of the lake provide a great night view.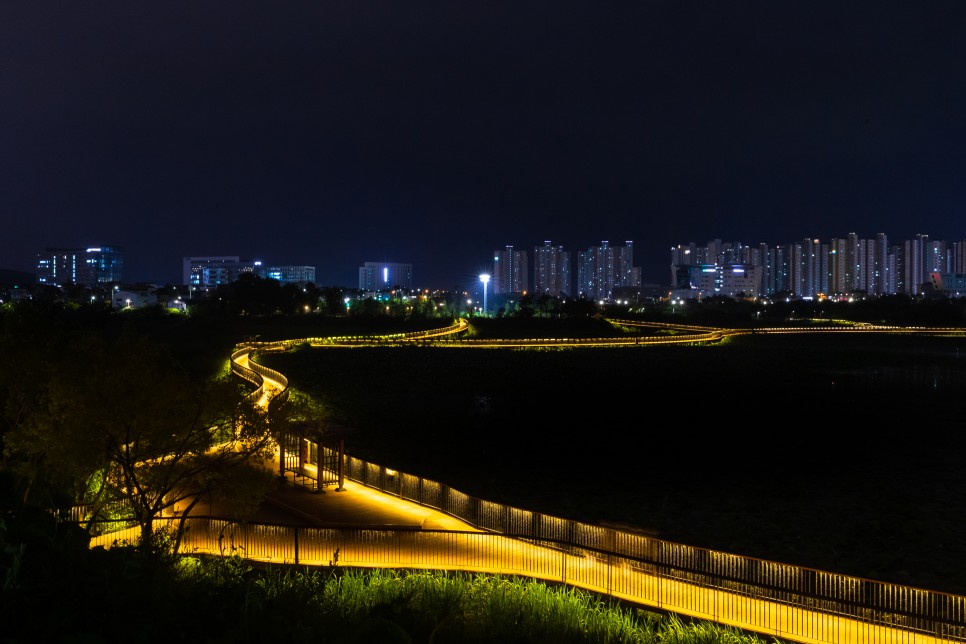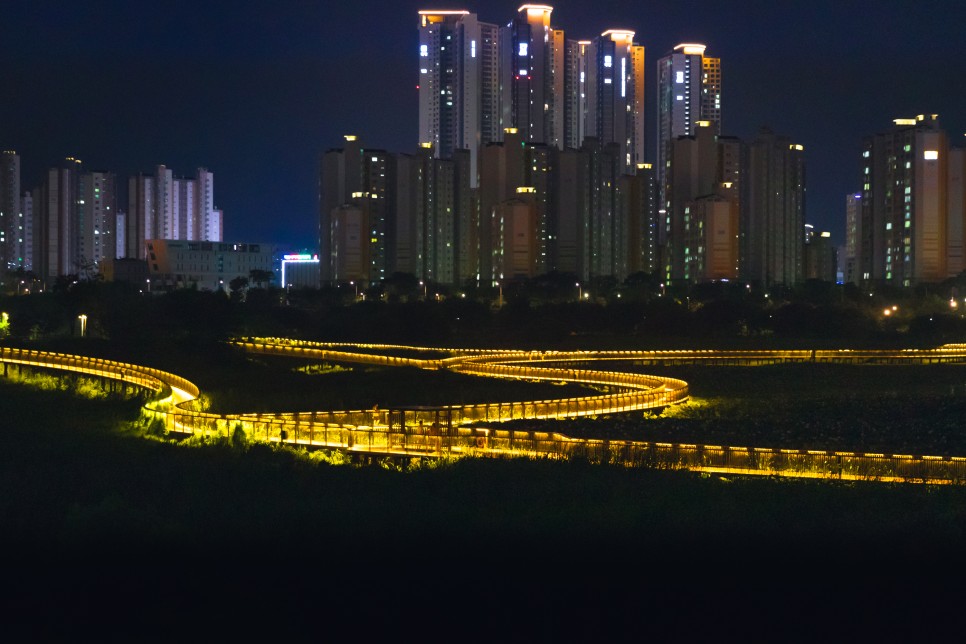 The trail is mostly flat, so it's nice for families or with a date. Also, after the walk, you can spend the evening at nice cafés around the lake with views.
​Gijijae Lake Park
Address: Jangdong 1110, Deokjingu, Jeonju
Whether you visit Jeonju with your family, friends, or significant other, I recommend the night stroll on these spots. You'll feel refreshed and romantic with the autumn night breeze and the elegant illuminations!
The post Autumn Night Walk Around the Lakes in Jeonju: Ajung Lake, Deokjin Lake, Gijijae Lake appeared first on Jeonju City Blog.