Hey, fellow adventurers! What's the first thing that comes to mind when I say 'Jeonju'? Perhaps, the Hanok Village, Hanji paper, delicious Bibimbap, traditional Hanbok, and a diverse array of traditional Korean cultures, right? Well, I just came back from a whirlwind of an experience in the culturally rich city of Jeonju and can't wait to share it with you!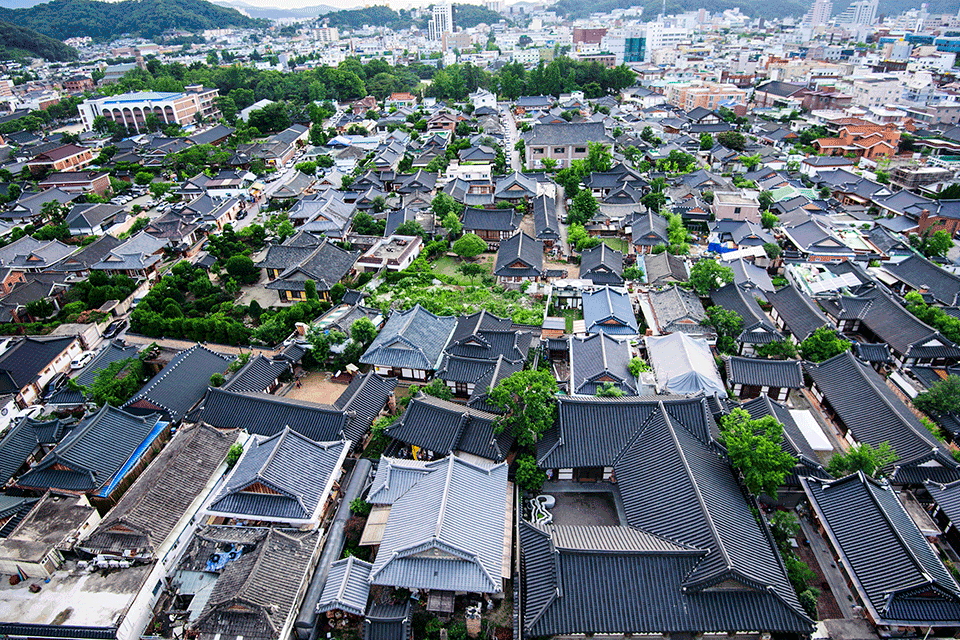 Jeonju, as many of you might know, is one of the foremost cultural cities in Korea, renowned for its well-preserved traditional culture.  You'll find an abundance of engaging cultural experiences here, all ready to take you on a journey back in time!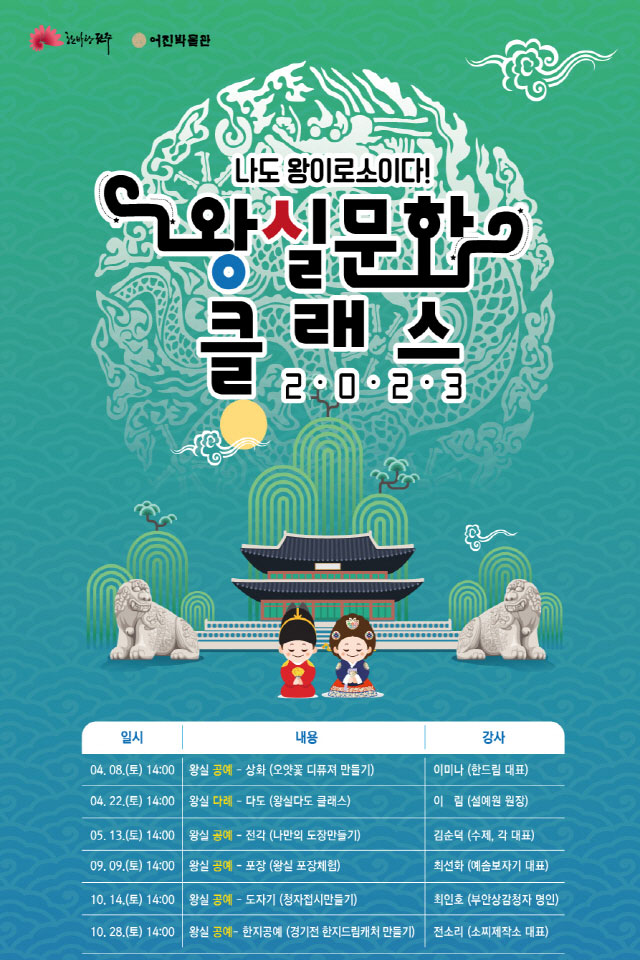 "Awe-inspiring Experience of Royal Culture
At the Eojin Museum" ️
I got the chance to be a part of the royal culture class organized here, called "Royal Culture Class: I am a King!". It began on April 8th (Saturday) and will continue its operation till October this year. The prospect of experiencing the elusive royal culture had me absolutely thrilled, and I promptly signed up.
The application process was a breeze. Head to the Eojin Museum's website, click on 'Education and Event Reservation', and you're all set. Registration starts 2 weeks prior to each session, so make sure you check it out and grab a spot.
️
Oh, and here's the cherry on top – you'll be able to reserve your spot via Naver starting from the next session. It's going to be so much easier!
So, what was I up to at this session? Let me spill the beans!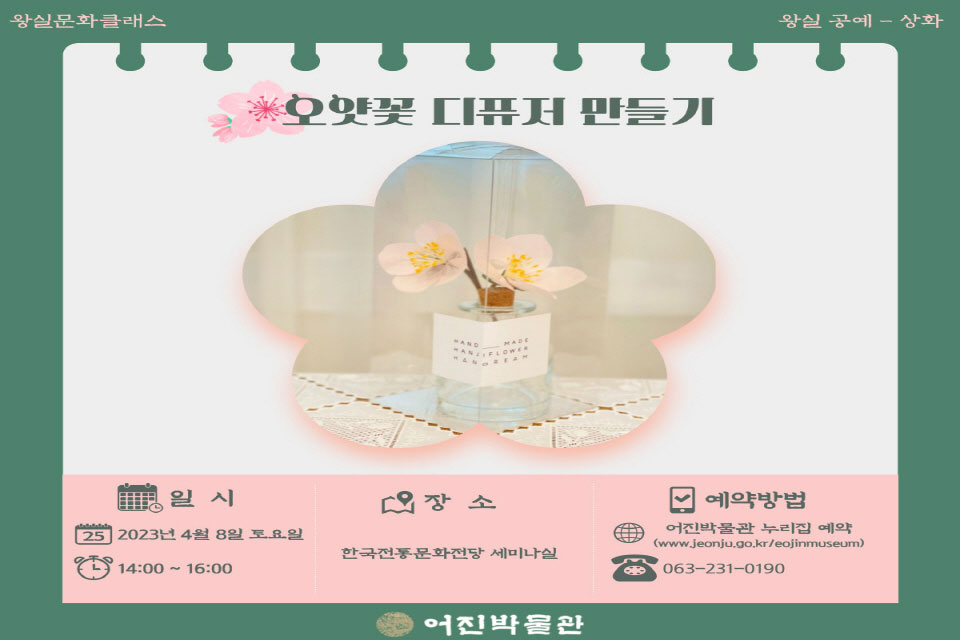 "Create Your Own Oh-yat Flower
Diffuser Workshop"
I participated in a 'Make your own Oh-yat Flower Diffuser' DIY class. Exciting, right? As a first-timer, I couldn't contain my excitement as I made my way to the experience venue.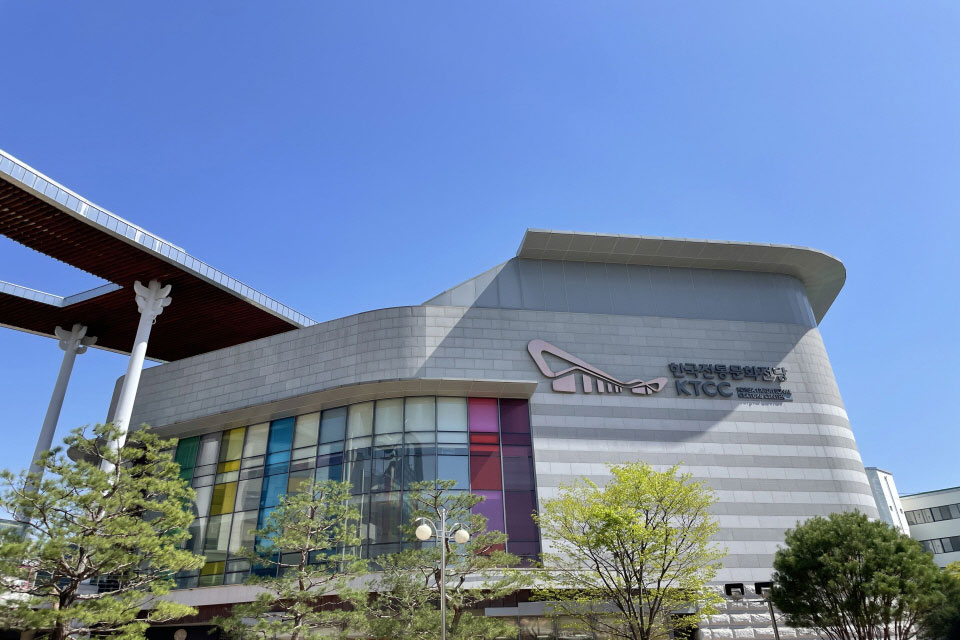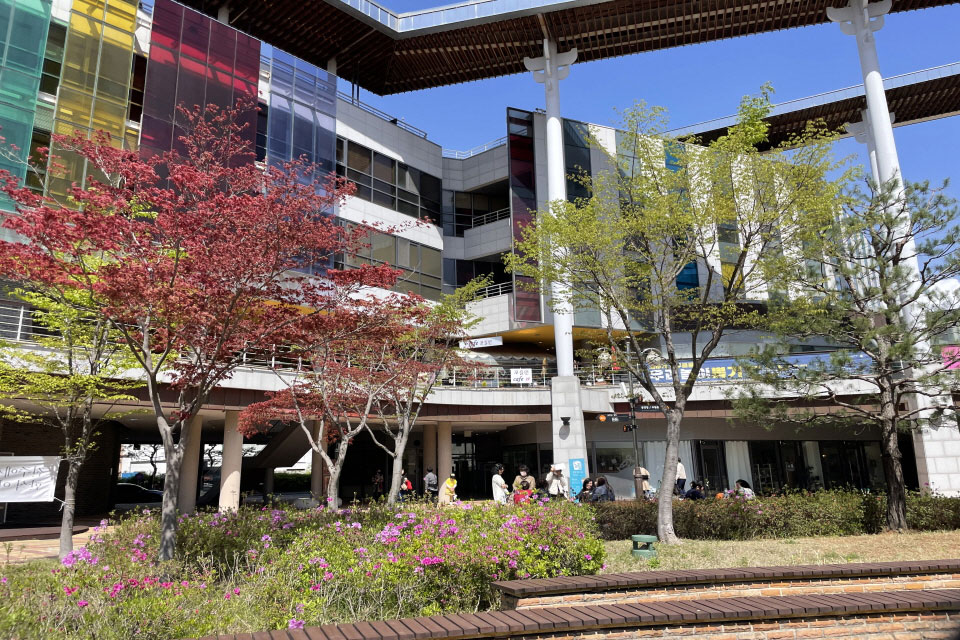 The venue, the Korean Traditional Culture Center, was teeming with families and foreign visitors enjoying their weekend. The city of Jeonju had made sure to create an immersive experience, allowing visitors to engage in various traditional games like Ddakji Chigi (flip the card game) and Jegichagi (Korean hackey-sack). It was a sight to behold!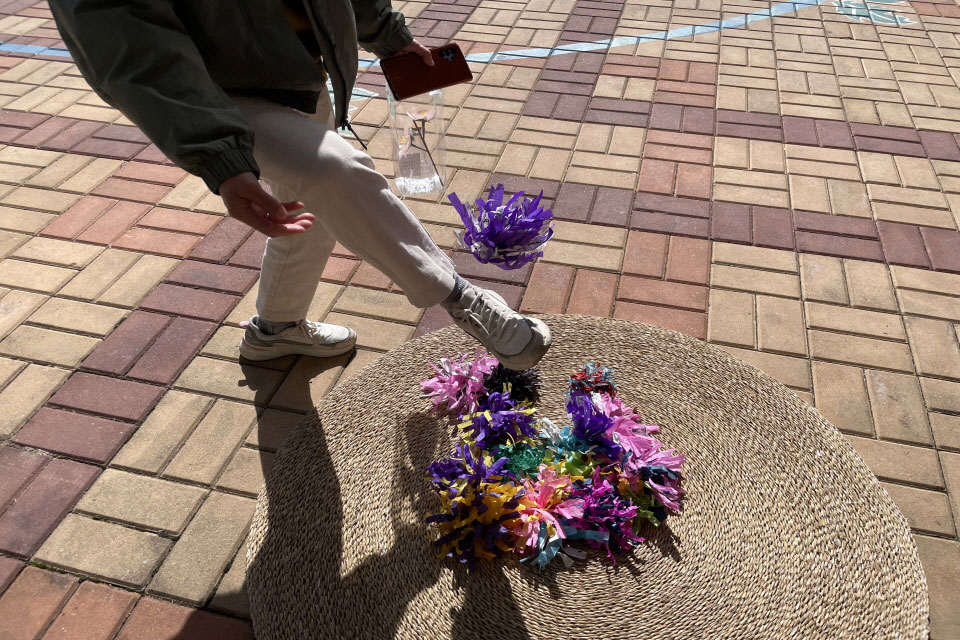 Once I reached the seminar room, where the class was held, I noticed that there were many other participants eagerly awaiting the experience. Most of them were families enjoying a day out together.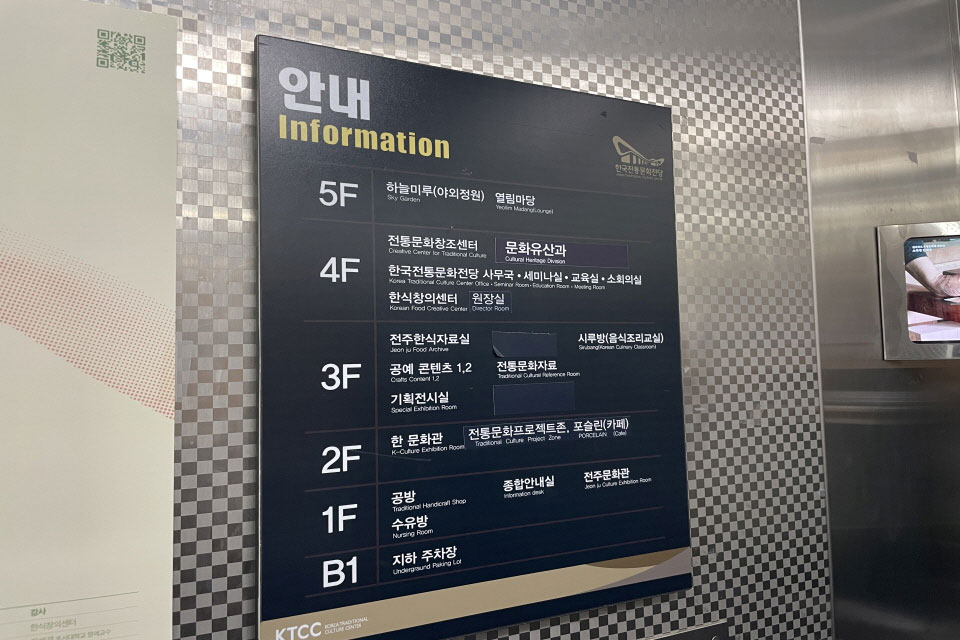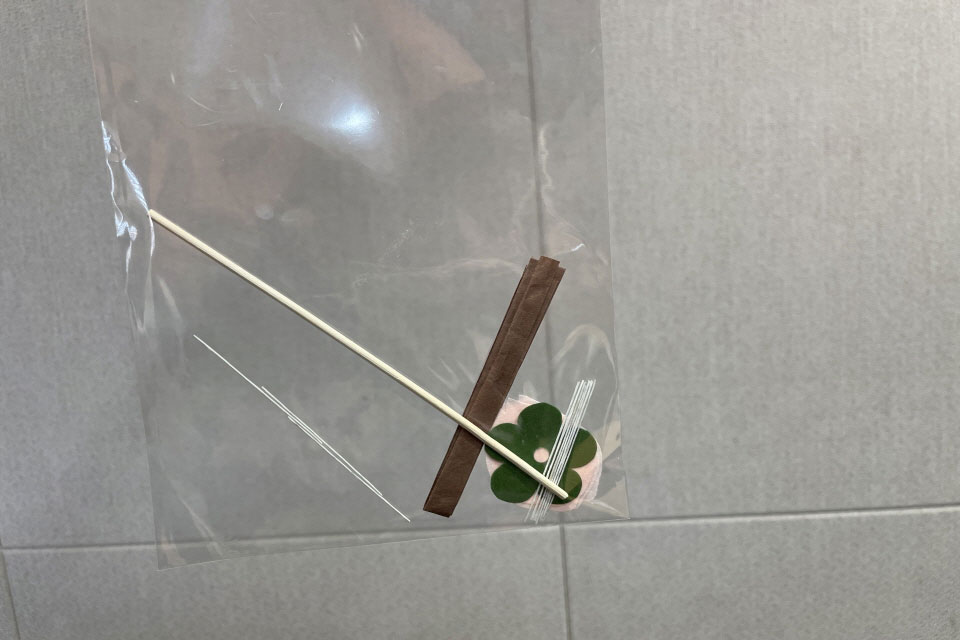 After signing in and taking my seat, I was handed a beautifully prepared DIY kit for today's class. It instantly heightened my anticipation for the upcoming experience.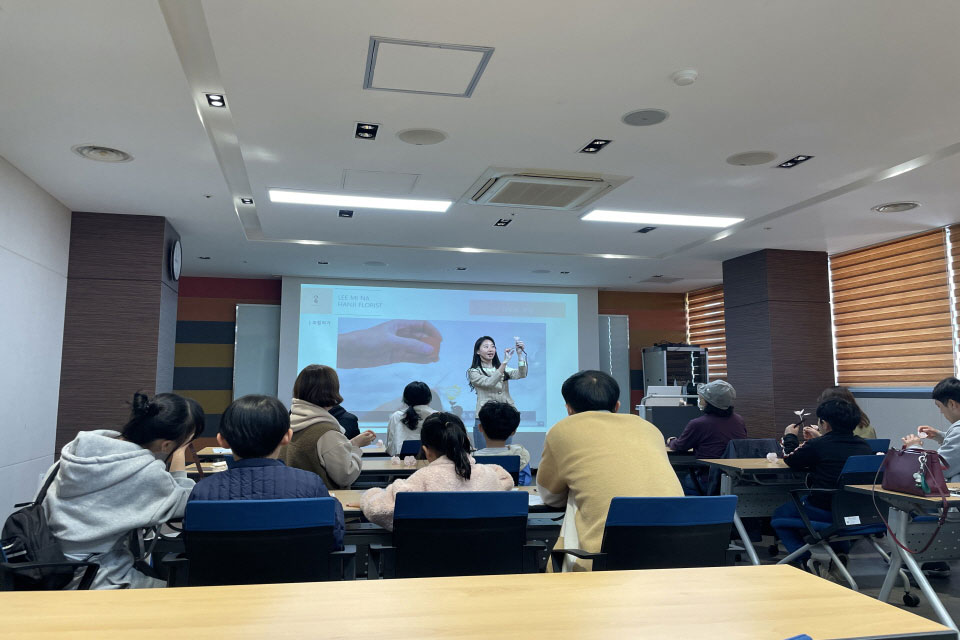 "Engaging and Entertaining Stories
About Oh-yat Flowers"
Before diving into the DIY session, the florist instructor gave us an intriguing introduction to the Oh-yat Flower. Did you know that "Oh-yat" is the old Korean term for cherry blossoms? It is said that a Buddhist monk named Doseon predicted, "The royal dynasty will come with the surname Oh-yat." Interestingly enough, the Joseon Dynasty did have a royal family with the surname Oh-yat, represented by the character '이 (Lee)' in Korean. The Oh-yat Flower became an emblem of the royal court and was even incorporated into Jeonju's city logo as a symbol of its connection to the Joseon Dynasty. Learning these
Fascinating facts about Jeonju's cultural heritage made the experience even more captivating.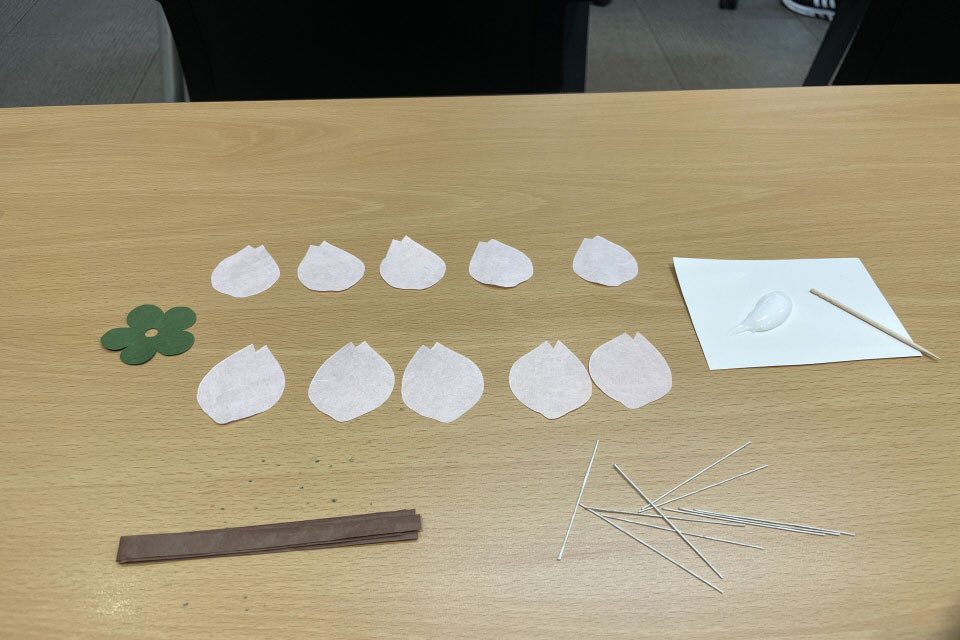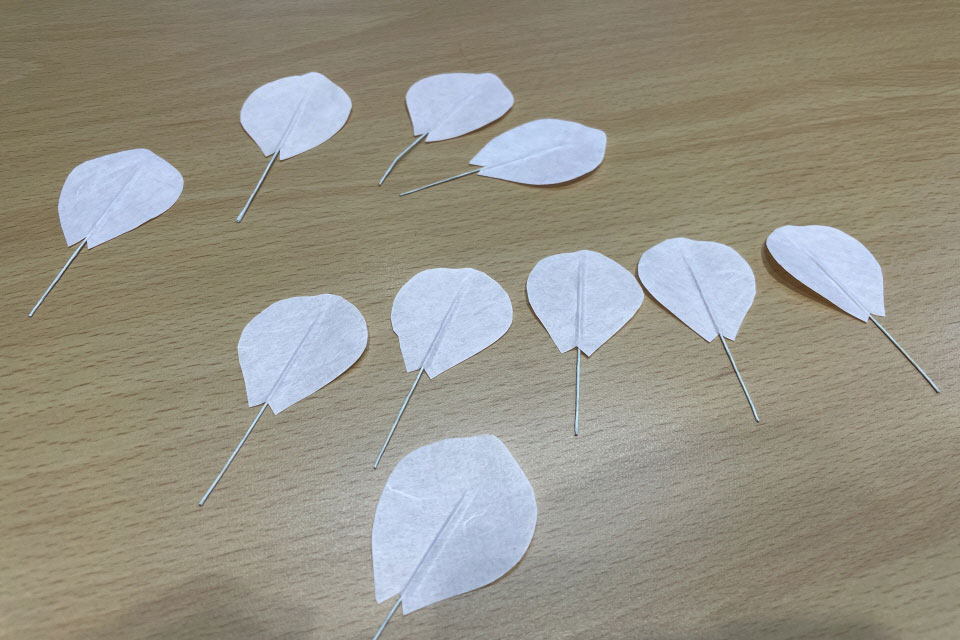 Now, let's get to the exciting part – creating our own Oh-yat Flower! The materials, neatly arranged on the table, included pink flower petals that were simply enchanting to look at.

The first step was attaching a wire to the petals. Though it seemed easy at first, it turned out to be quite a delicate task. The key was to firmly secure the wire onto the paper while pressing it down.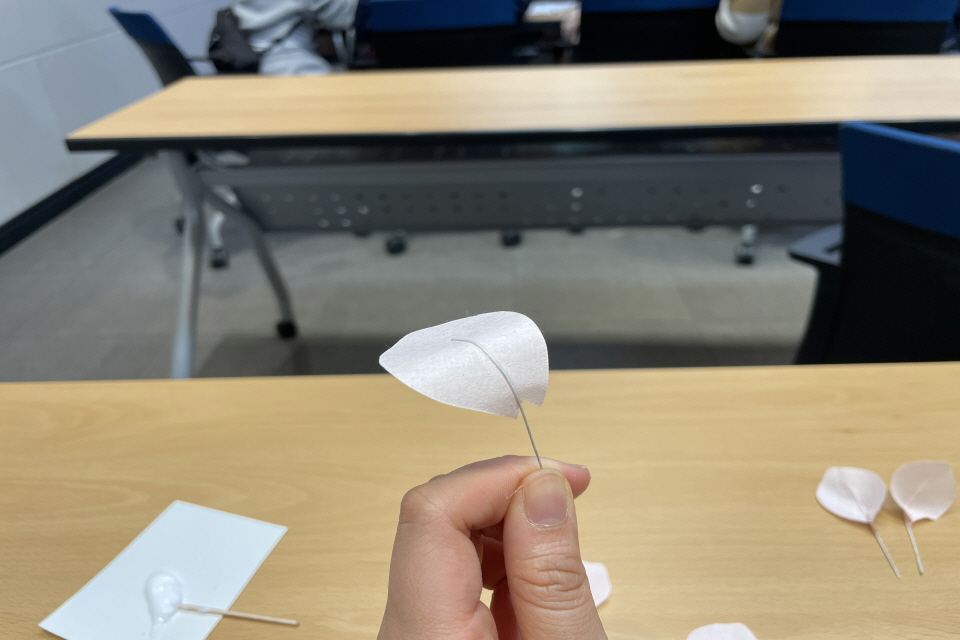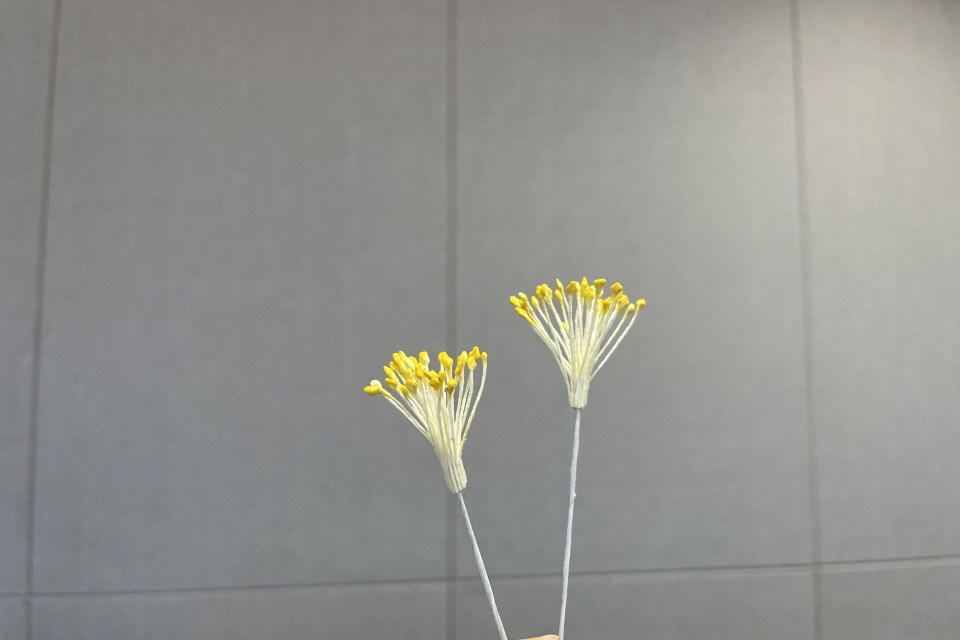 After attaching the wire, we carefully shaped the petals, bending the wire behind them to create a circular form. Witnessing the transformation of plain paper into vibrant petals was truly mesmerizing.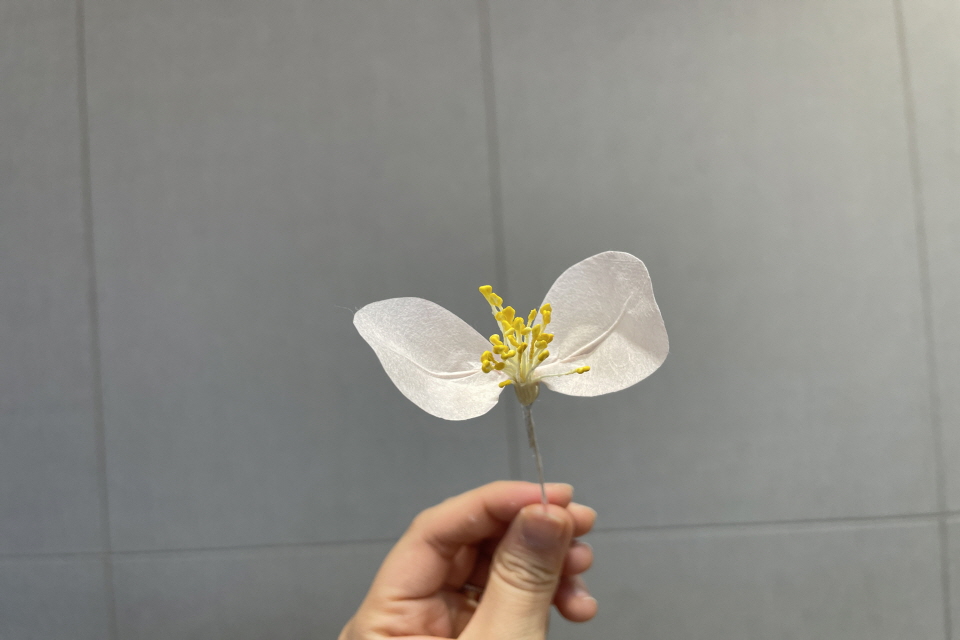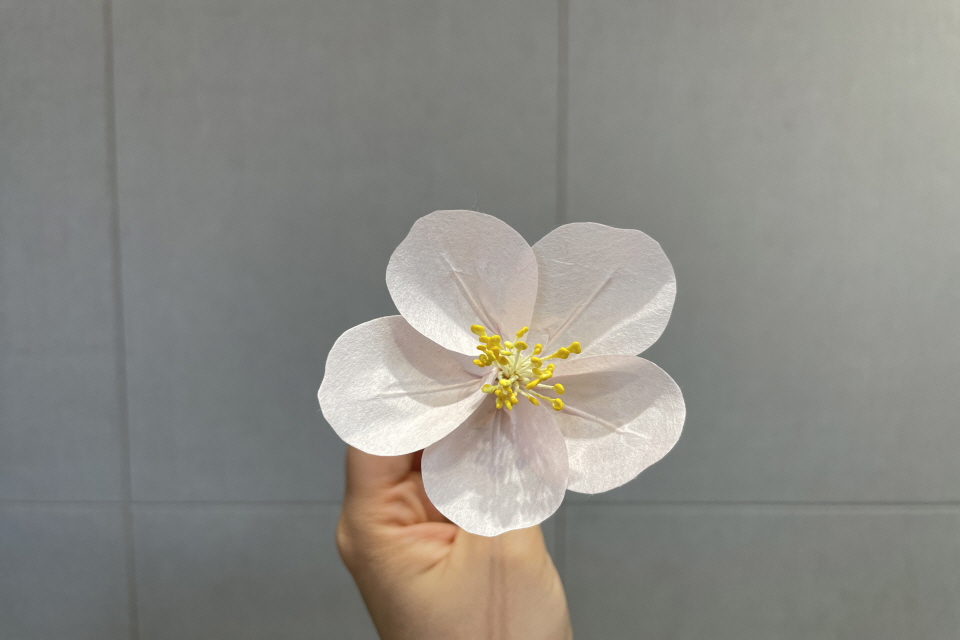 We were also provided with yellow paper stamen, another beautiful creation made from Hanji paper. The versatility of Hanji never ceases to amaze me. The combination of pink petals and yellow stamen resulted in an exquisite Oh-yat Flower.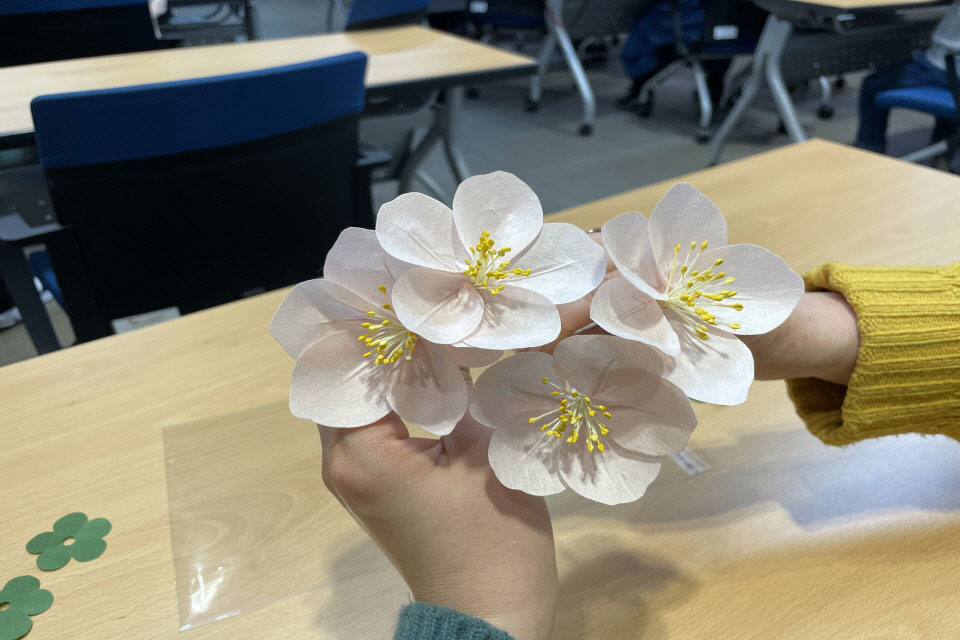 "Crafted Oh-yat Flowers
Using Traditional Hanji Paper"
To add the finishing touch, we wrapped the stem with a brown tape and created a green base for the flower. The myriad of colors made our creations even more visually stunning. Just looking at them from a distance, they resembled real flowers!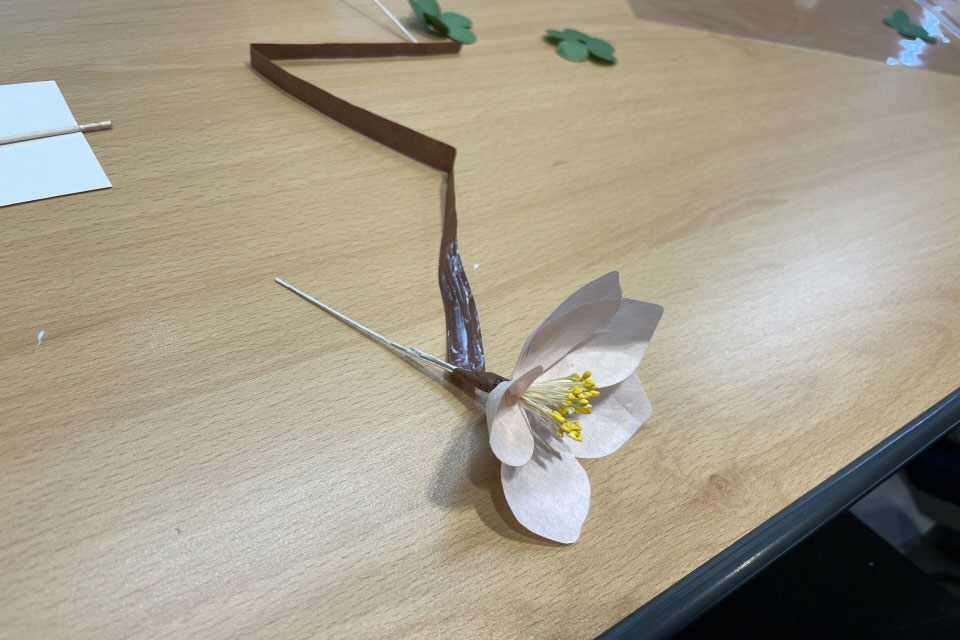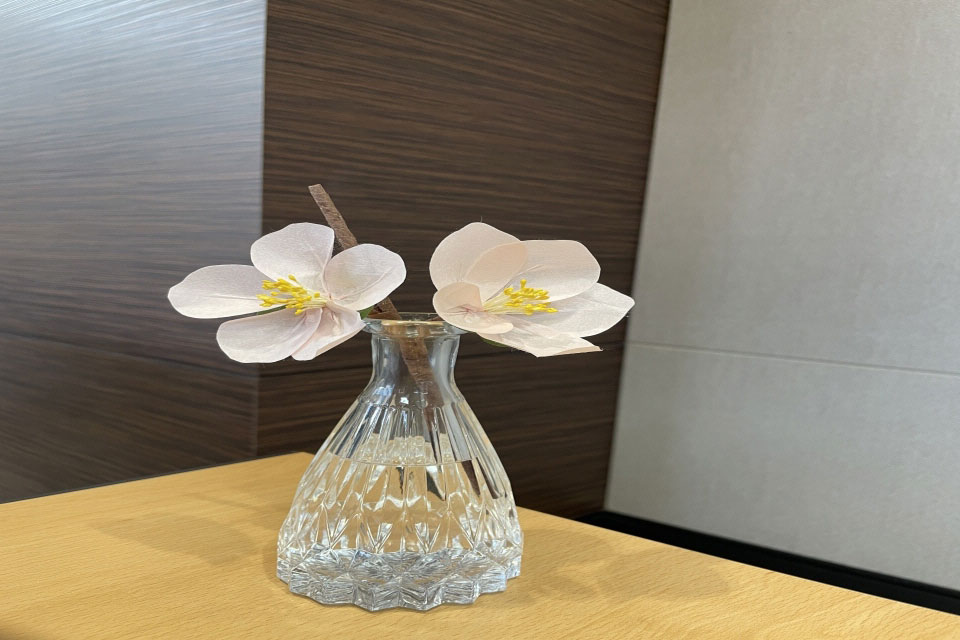 "Learn Royal Culture and
Embark on DIY Adventures" ✂️
Finally, we had our lovely Oh-yat Flower diffusers, ready to be showcased in transparent vases. The satisfaction of having made our very own diffusers was immeasurable.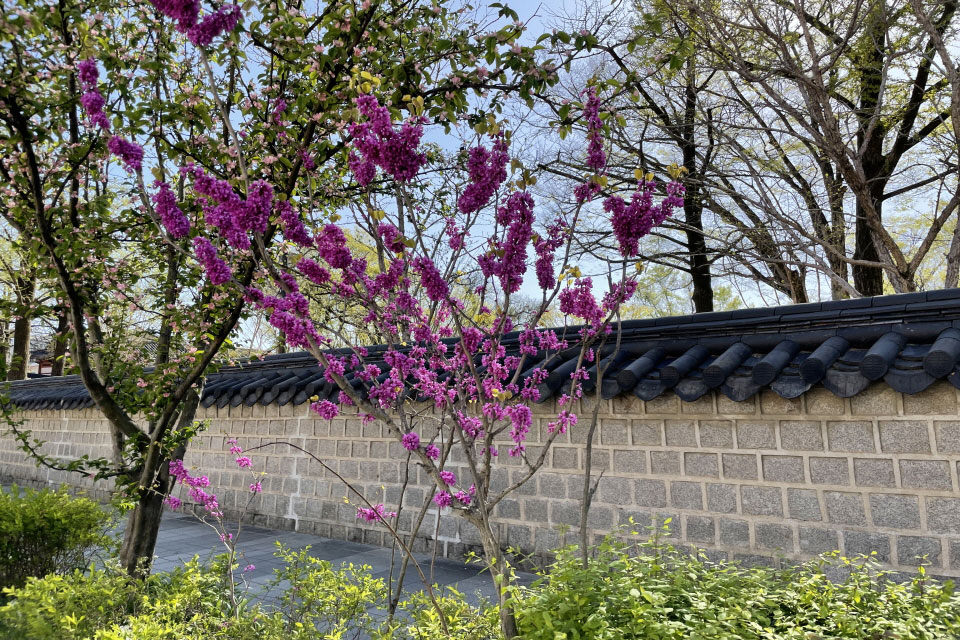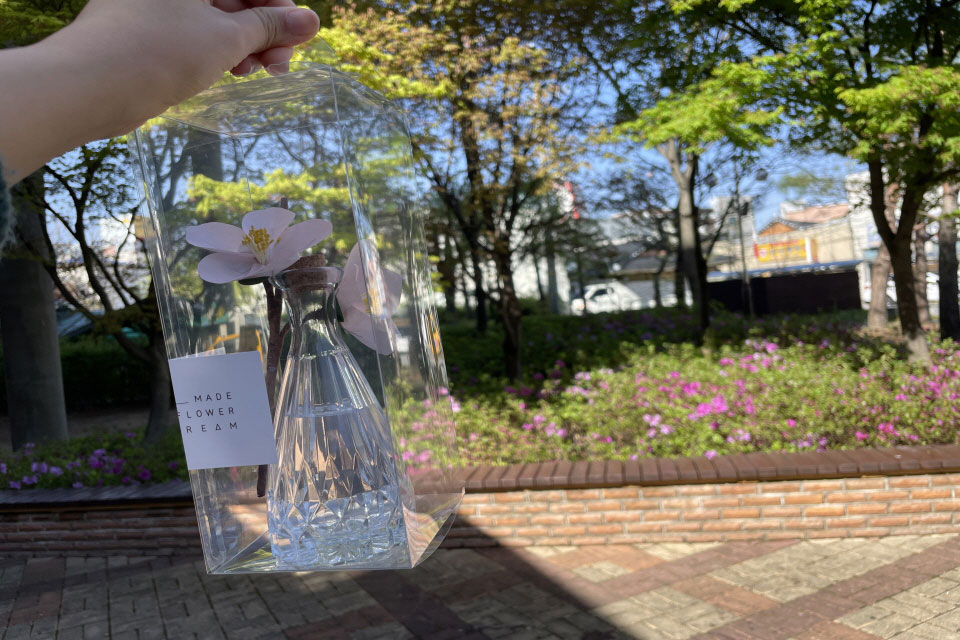 With our beautifully wrapped Oh-yat Flower diffusers in hand, we strolled from the Korean Traditional Culture Center to the Hanok Village. The village was blooming with vibrant flowers, adding to the charm of our experience!
This immersive course, where we learned about royal culture and indulged in a delightful DIY session, is highly recommended for both locals and foreign tourists. It's the perfect opportunity to savor Jeonju's street food and truly enjoy your weekend. Moreover, Eojin Museum plans to organize various royal culture classes, including tea ceremonies and traditional stamp making. Don't miss out!
See you at the course, folks!
Eojin Museum:
44 Taejo-ro, Gyeonggijeon, Wansan-gu, Jeonju, Jeollabuk-do
The post Experience the Regality of Joseon Era in Jeonju with a One-Day Class! appeared first on Jeonju City Blog.