Hey there, adventure-enthusiasts!
✨ When you think of Jeonju, Korea's food paradise probably comes to mind, right? But hold up—this city isn't just about tantalizing your taste buds! Many travelers also snag a variety of scrumptious snacks as souvenirs.
While I do love a good treat myself, let's be honest: snacks don't last long, and you can't relive your journey through expired chips. So, whenever I travel, I also like to hoard unique, local items that can ONLY be found in that specific area.
This time, I'm bringing you my top picks for Jeonju-exclusive souvenirs that will help you remember your trip for years to come! Introducing the "Jeonju Brand Trilogy"!
SOMO
Location: 71, Seohak 3-gil, Wansan-gu, Jeonju, Jeollabuk-do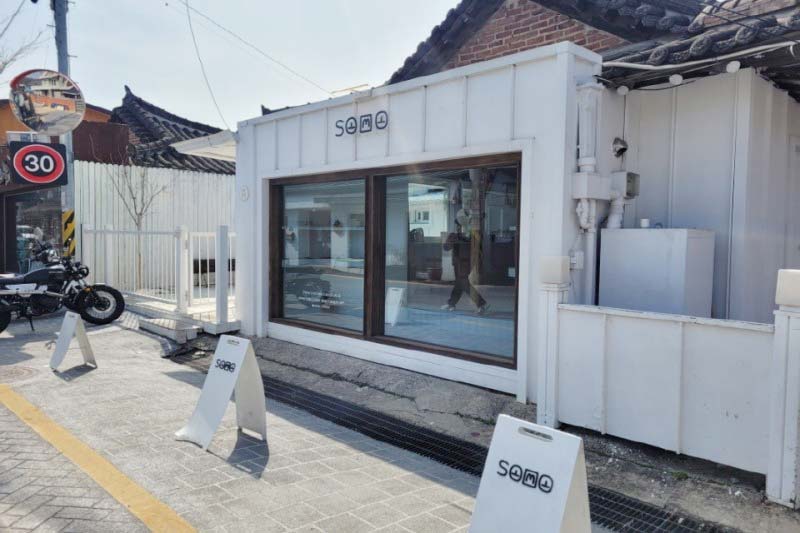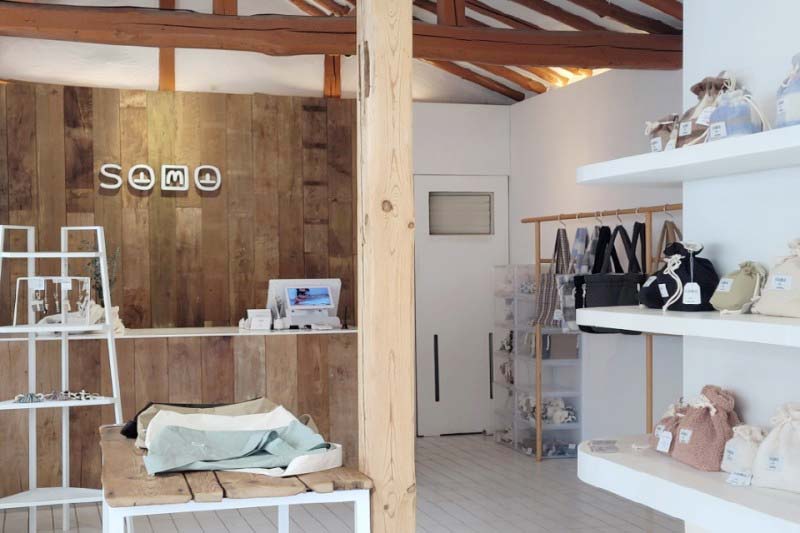 "Where Fabrics Evoke Feelings… and the Packaging Steals the Show!"
First on the list is 'SOMO,' an aesthetic fabric boutique located beyond Jeonju Hanok Village, nestled in Seohakdong Art Village. Trust me, the online store doesn't do justice to their diverse in-store range!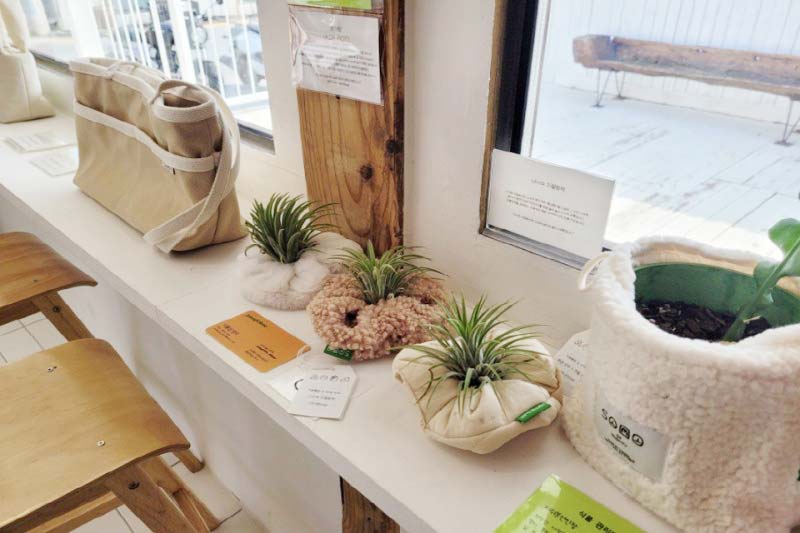 What caught my eye? Well, they were selling products that even incorporated plants!
With "Planteriors" becoming all the rage these days, I discovered you could totally spruce up your living space with fabric goods as well!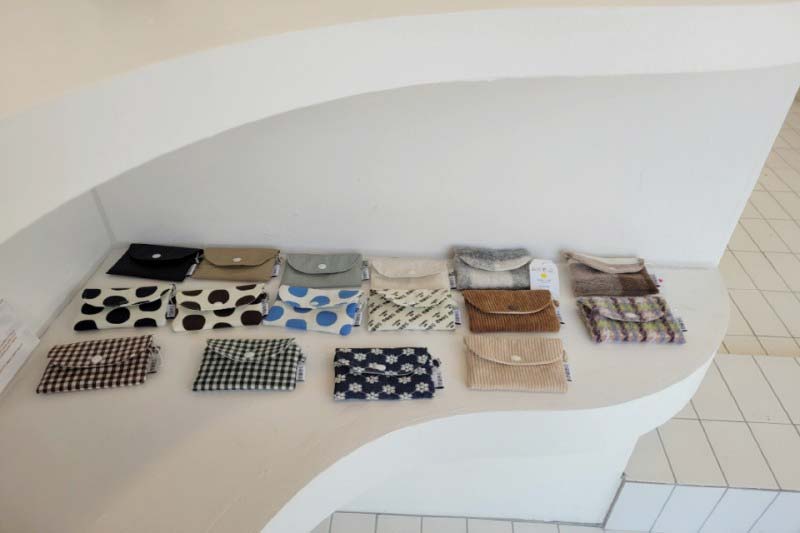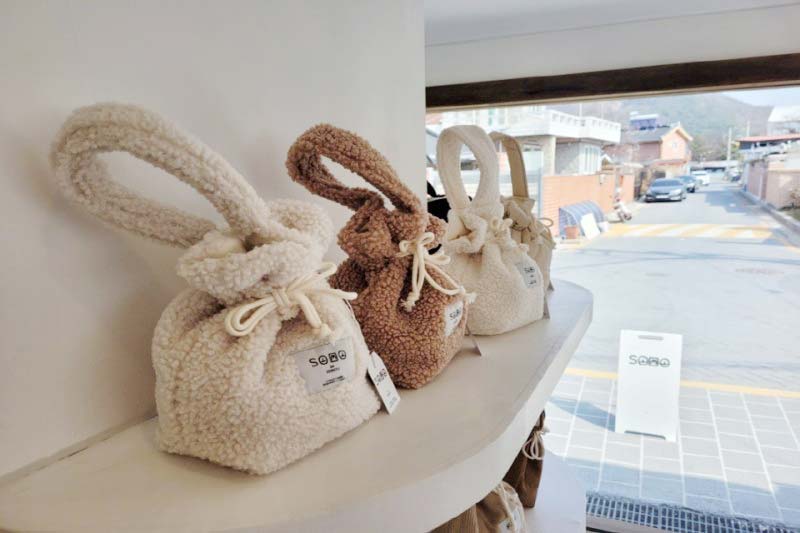 Not just wallets and handbags, SOMO offers a wide array of goodies like pouches, keyrings, crossbags, and even AirPod cases! It's a must-visit if you're looking for practical, everyday souvenirs. I, myself, have a crossbag that I find incredibly handy.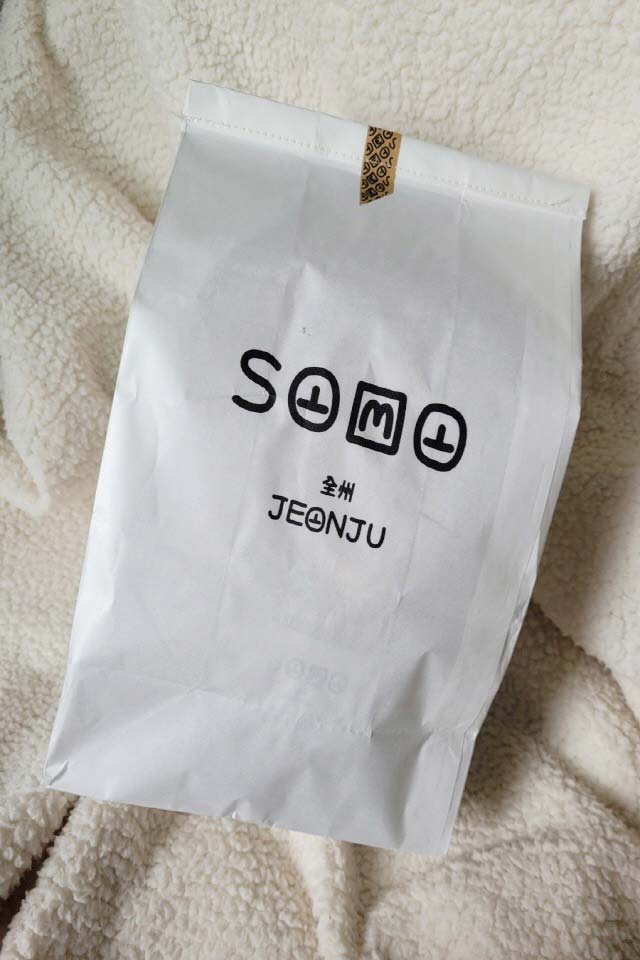 And what really sets SOMO apart? It's their packaging! The owner personally sews and wraps each item you purchase. A touch of warmth in every stitch, wouldn't you agree?
Hi, Jeonju ✨
Location: 45, Gyeonggijeon-gil, Wansan-gu, Jeonju, Jeollabuk-do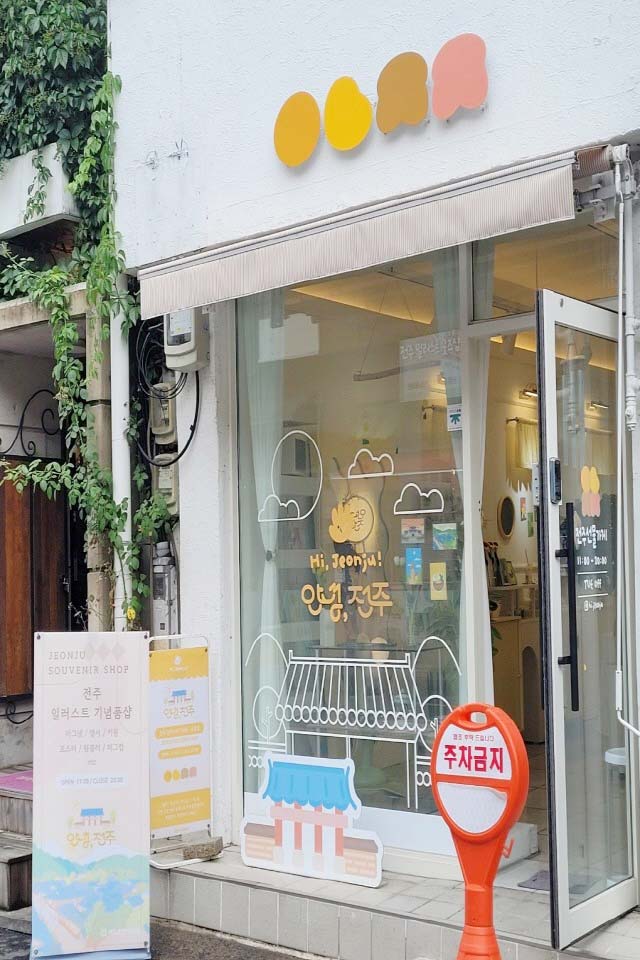 Up next is 'Hi, Jeonju,' a whimsical haven for Jeonju-based illustration souvenirs located behind Gyeonggijeon Shrine.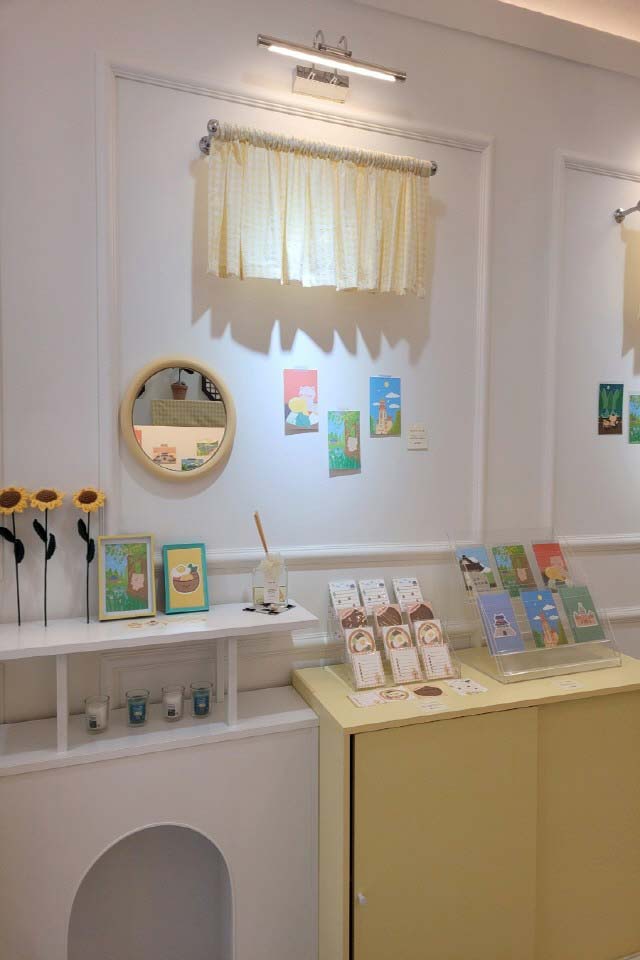 "Unmissable Jeonju Landmarks in the Cutest Souvenirs!"
You'll be greeted by a bright yellow interior packed with cuteness! From the iconic Bibimbap to landmarks like Pungnammun Gate, Gyeonggijeon Shrine, Jeondong Cathedral, Hanok Village, and even the Jeonju Arboretum, they've got it all illustrated!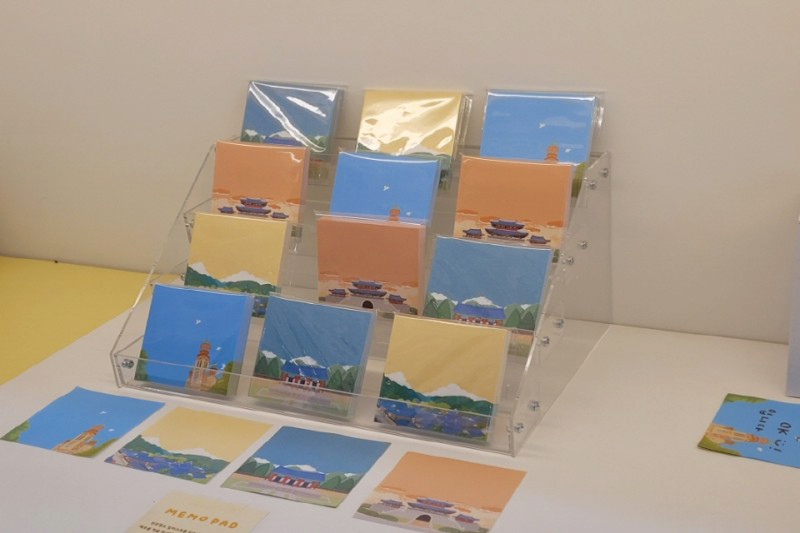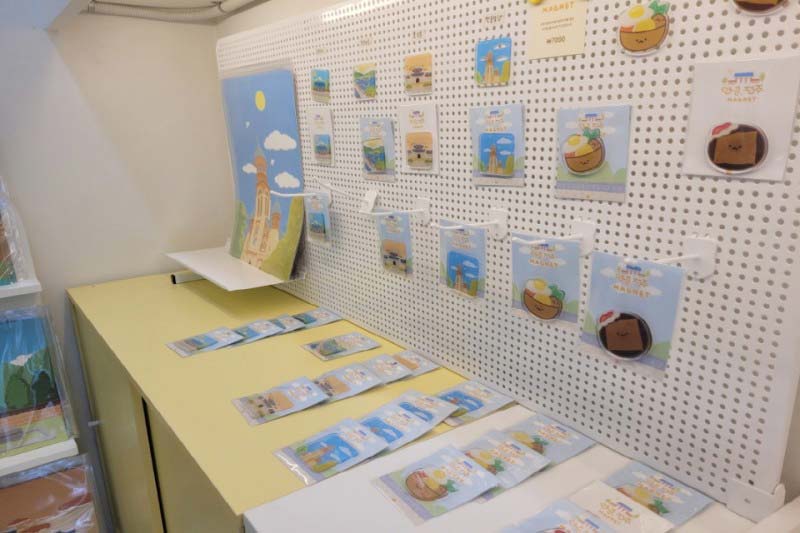 They offer an array of items like magnets, postcards, keyrings, posters, tumblers, and mugs! For those craving lightweight, adorable keepsakes, you have to drop by!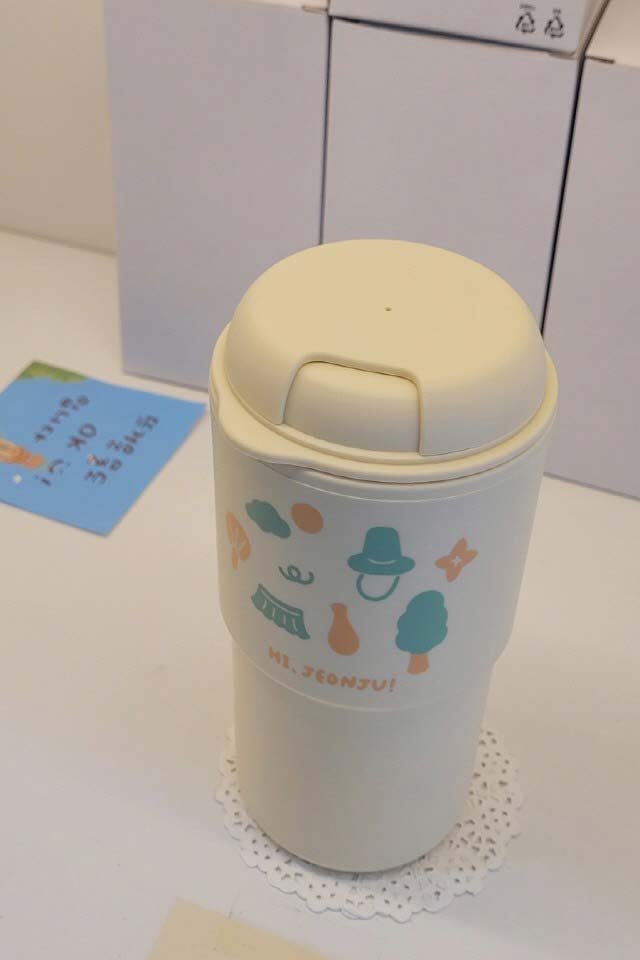 Personally, if I had to pick one item? Their tumbler has my heart.
It's not just cute; it's also functional for both hot and cold drinks!
MORE EASY
Location: 5, Jeollagamyeong 2-gil, Wansan-gu, Jeonju, Jeollabuk-do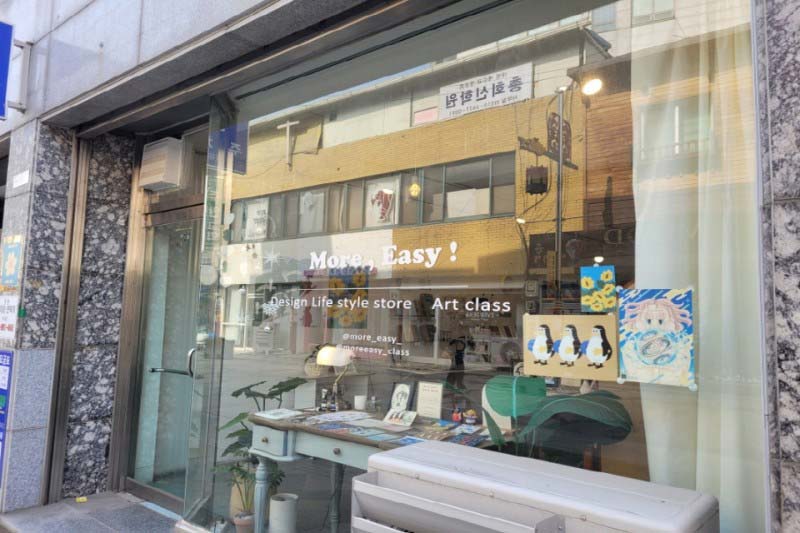 Last but not least, there's 'MORE EASY,' located next to the Jeonju Health Center. This brand sells products featuring illustrations drawn by the owner himself!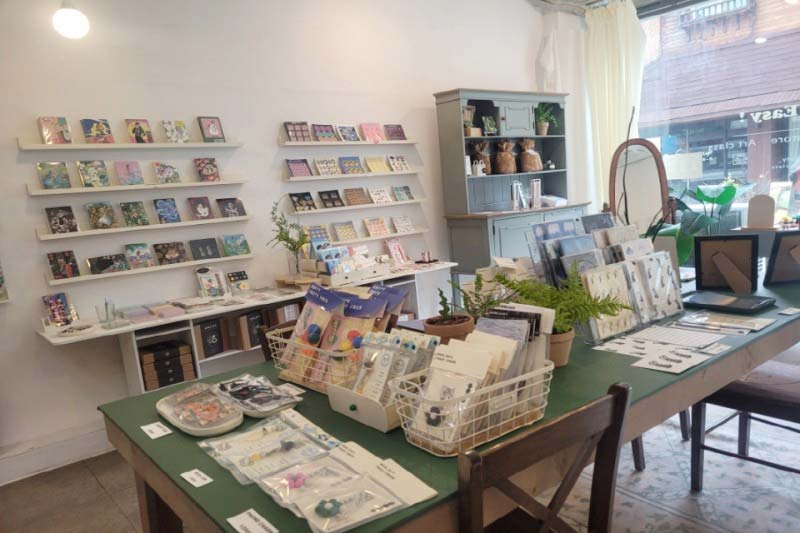 While they do sell online, an in-person visit reveals a broader range of creative goods. You can find postcards, letter cards, pop sockets, keyrings, and even mobiles! The store is a visual feast from wall to wall.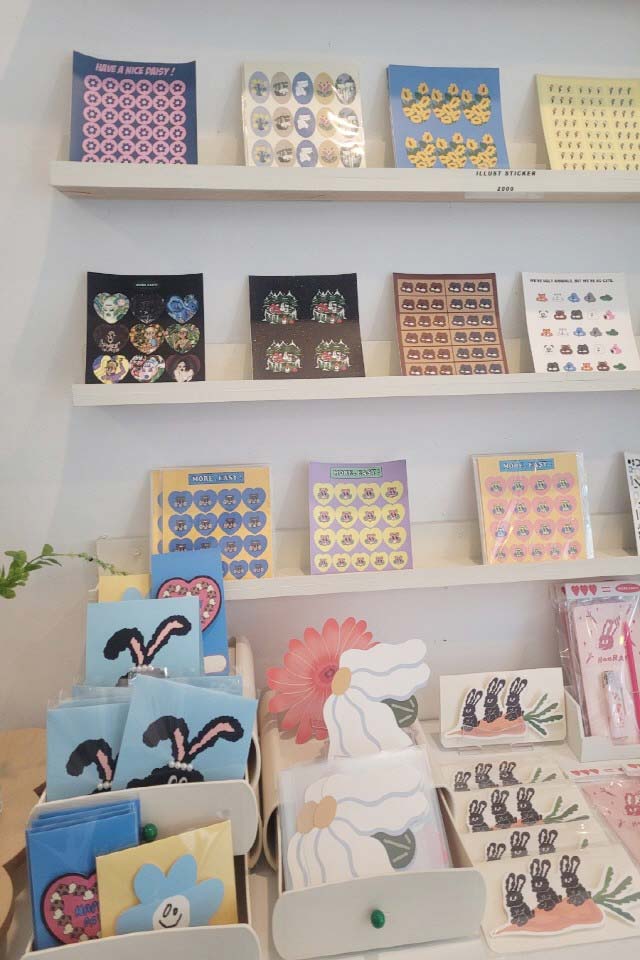 "Stickers and Stationery You Can't Wait to Use!"
Stickers are definitely my go-to recommendation here. I can't tell you how much I love collecting these little gems. Not only are they budget-friendly, but they also make a big impact. I use them to jazz up everyday items or even to personalize event giveaways. They add that unique flair and remind me of my travels!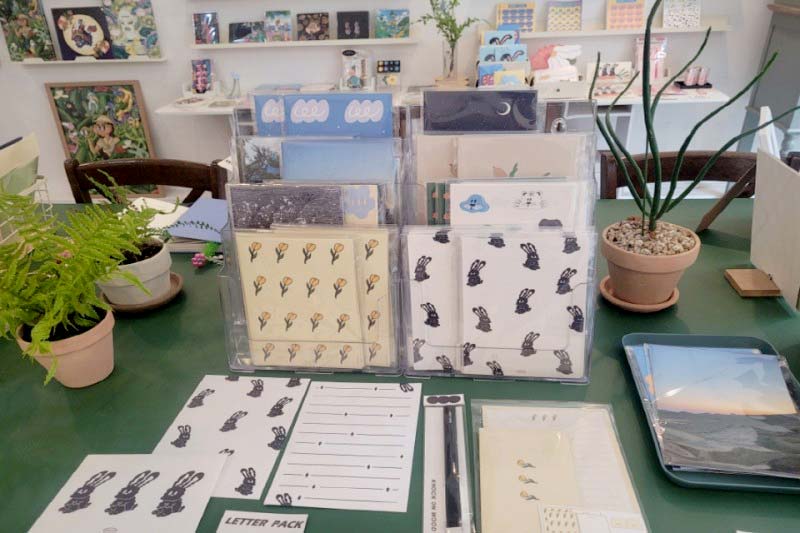 Next up, stationery.
As someone who's from Jeonju, I often find myself shopping at More Easy, a local gem that has the most adorable letter sets. I know, I know, who even writes letters anymore, right? But trust me, these aren't just any letter sets; they're incredibly charming and perfect for that special keepsake note you can pen down during your trip. You can find all sorts of cards there too!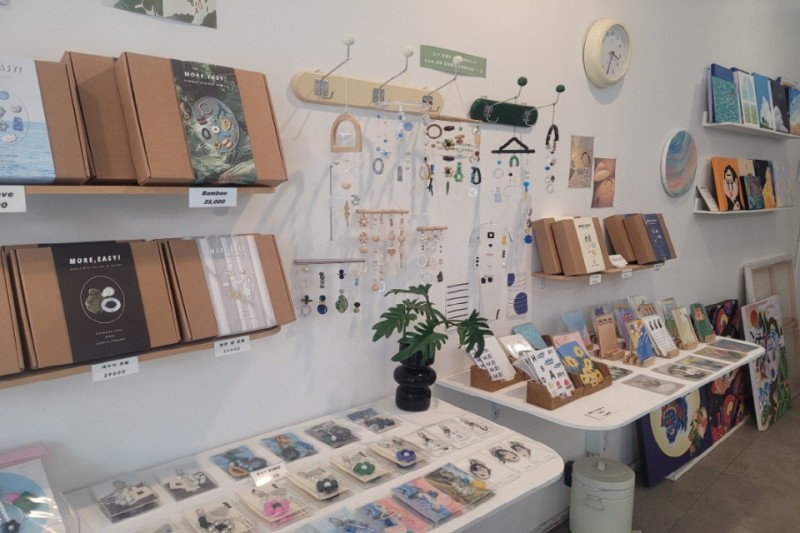 But hey, if you're looking for something more unique, why not check out their mobiles? It may not scream 'Jeonju' at first glance, but imagine having a cute mobile that carries your memories of the trip. Sounds like a pretty legitimate souvenir to me.
I've explored some fabulous local brands for you, so if you ever find yourself in Jeonju, make sure to check these out! 🛍️

SOMO: Located at 71 Seohak 3-gil, Wansan-gu, Jeonju, Jeollabuk-do


Hi, Jeonju: Situated at 45 1st Floor, Gyeonggijeon-gil, Wansan-gu, Jeonju, Jeollabuk-do


More Easy: You can find it at 5 1st Floor Commercial Area, Jeollagamyeong 2-gil, Wansan-gu, Jeonju, Jeollabuk-do

The post Jot This Down! Your 'Jeonju Souvenir Journey' – Guided by Jot This Down! Your 'Jeonju Souvenir Tour' Guided by Distinctive Brands! appeared first on Jeonju City Blog.