In the Daga-dong district, within a walking distance from Jeonju Hanok Village and near Jeolla Gamyoung (Joseon Dynasty Provincial Office), a travellers' library ('Daga Travellers' Library) has opened. The multiple-floor library specializes in 'travelling'. The library not only hosts travel books, but also provides some interesting spaces for travellers visiting Jeonju.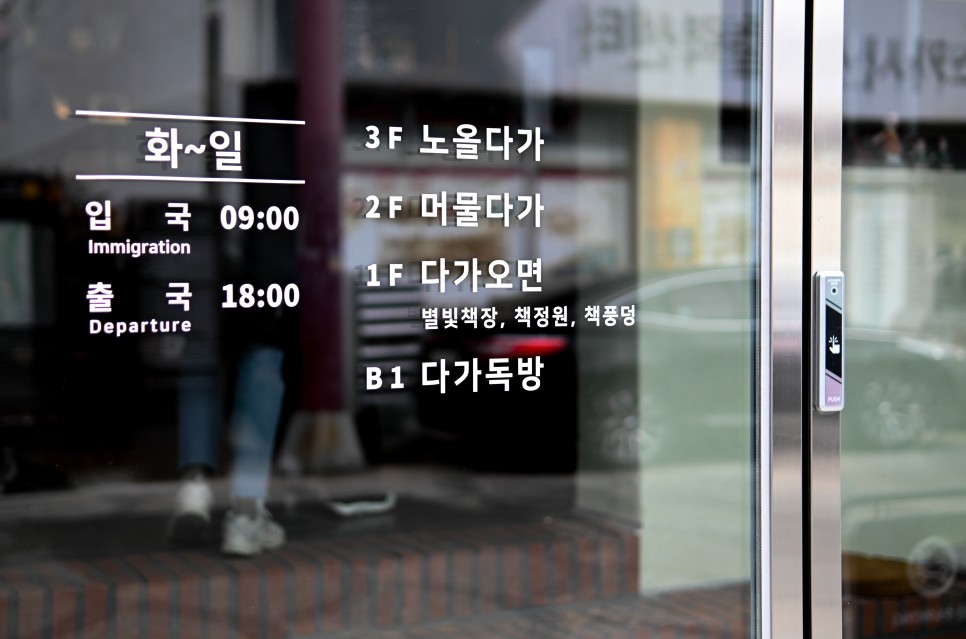 Each floor, from the underground to the third floor, has unique themes inspired by travelling.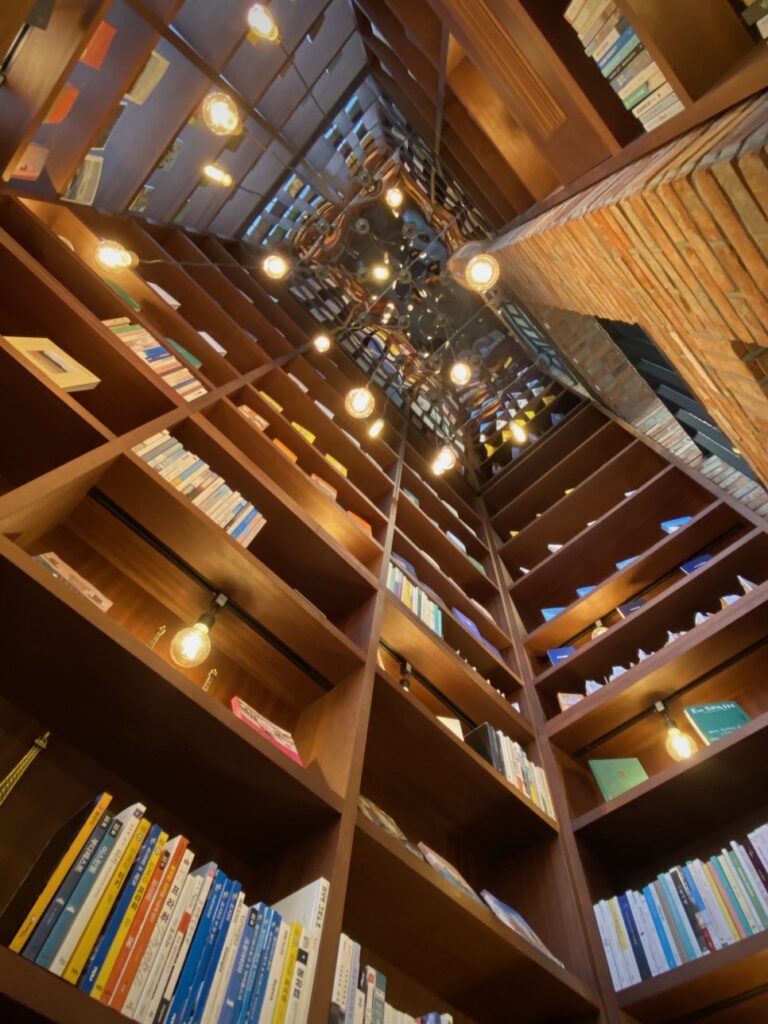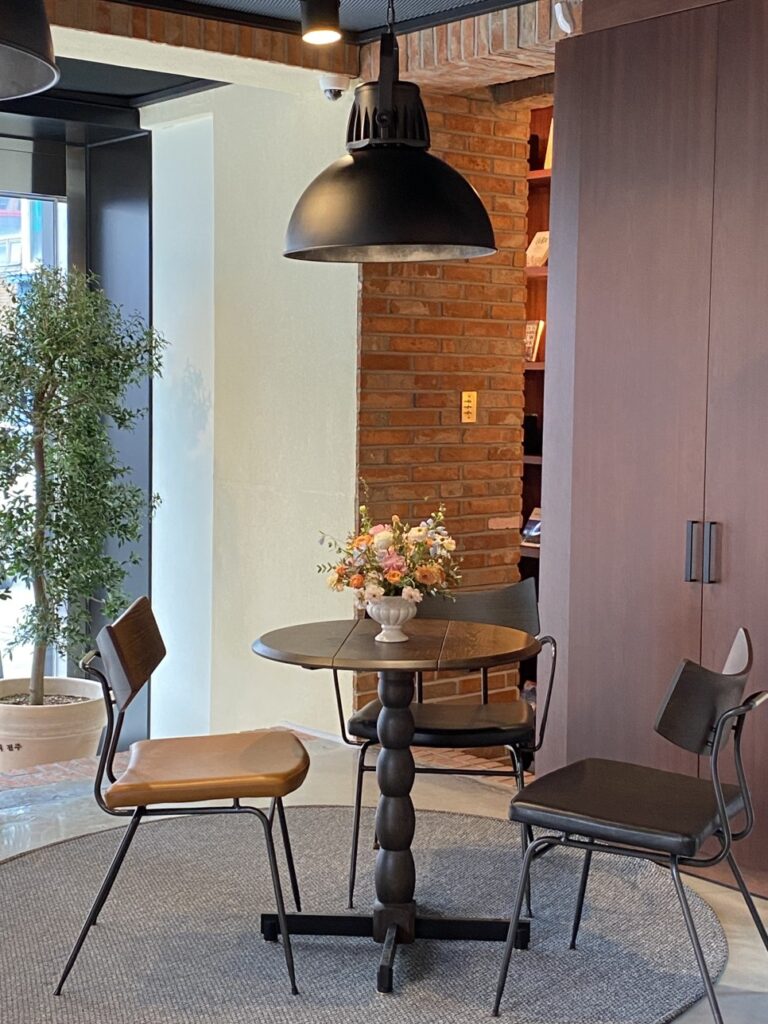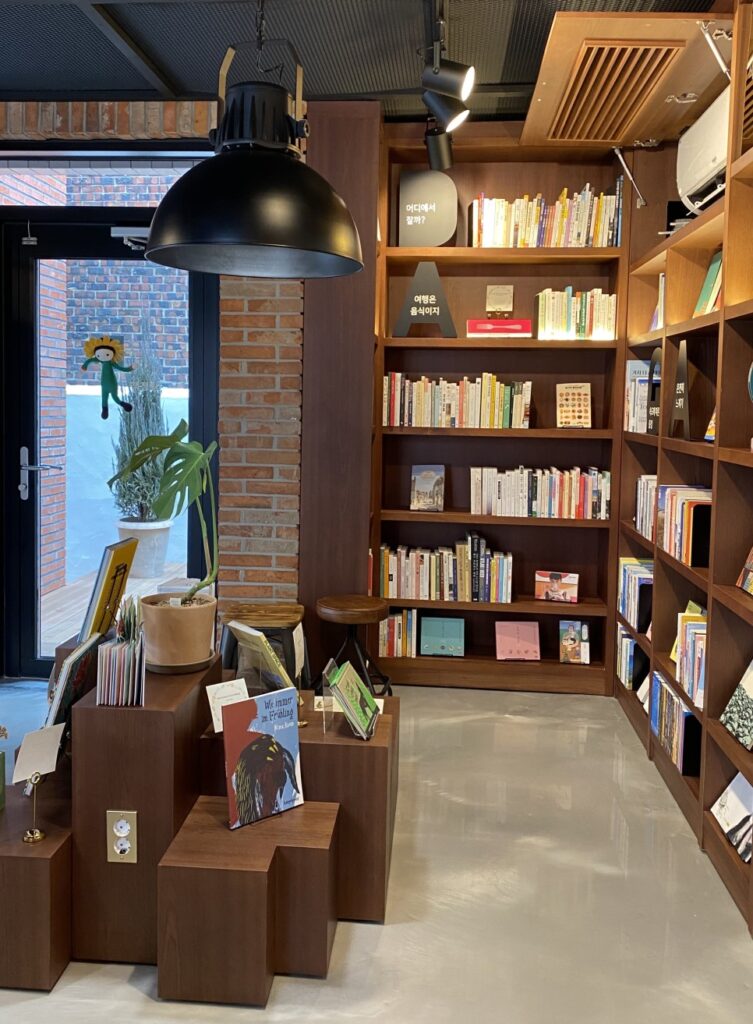 On the first floor are different library spaces. The illumination at the 'byeolbit chaekbang (starlight book chamber)' space felt as if the starlight is falling to the floor.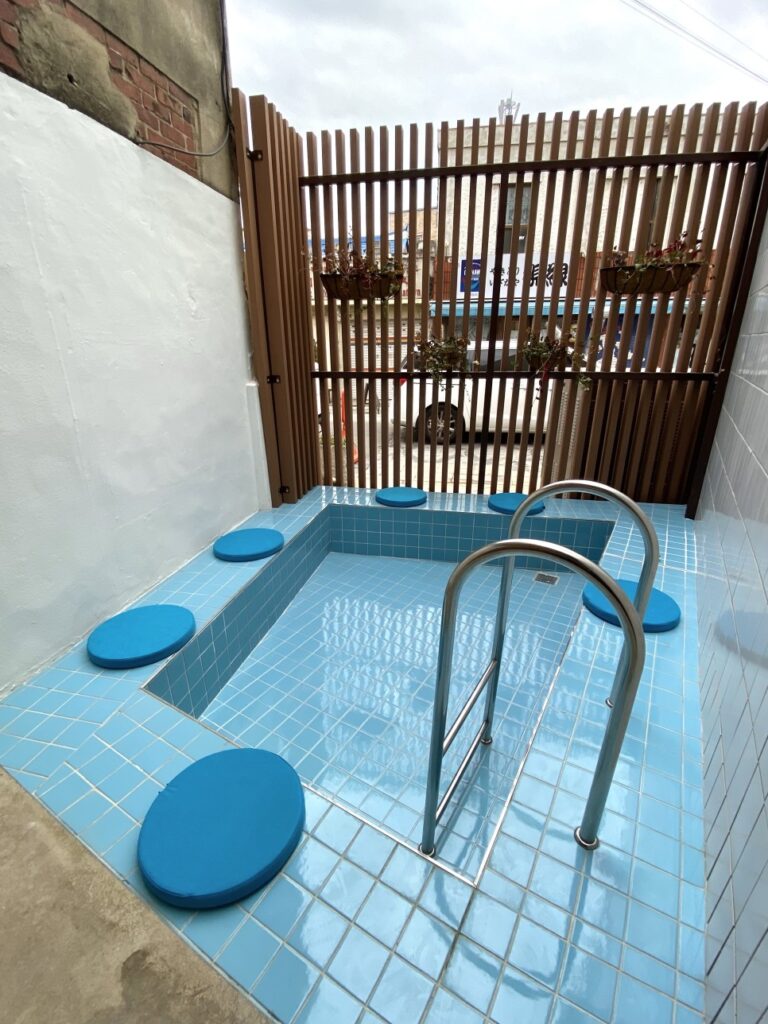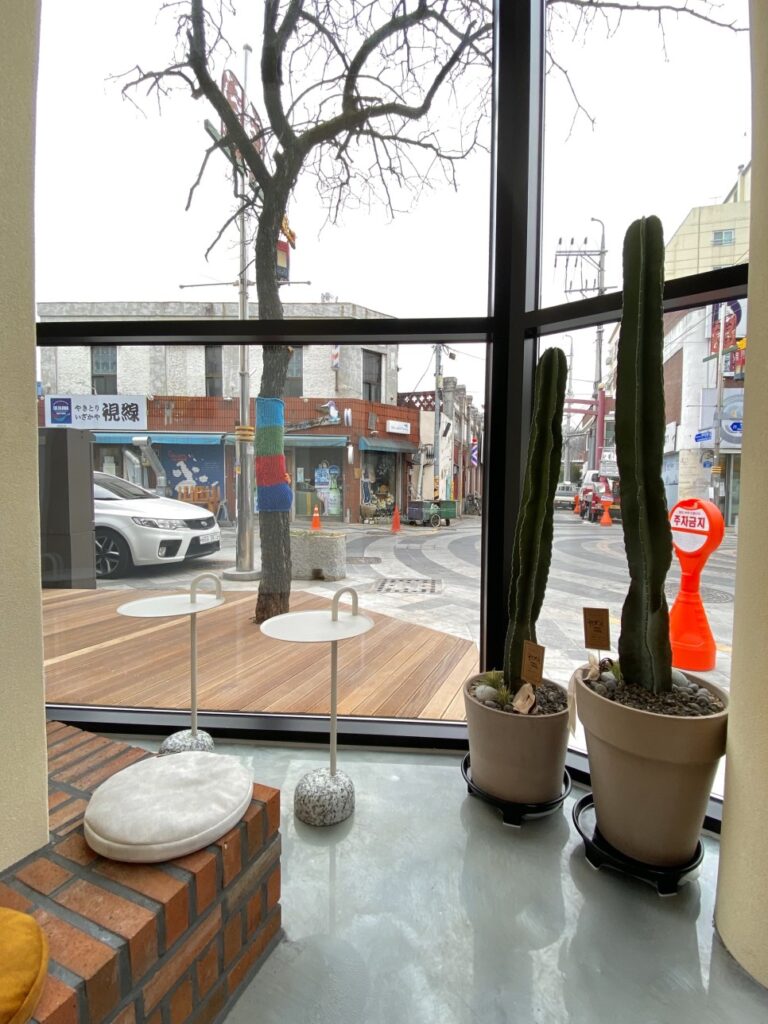 Other spaces on the first floor are 'chaek jeongwon (book garden)' and 'chaek pungdung (book splash)'. I really liked the 'chaek pungdung' space where I can dip my feet in the water while reading books.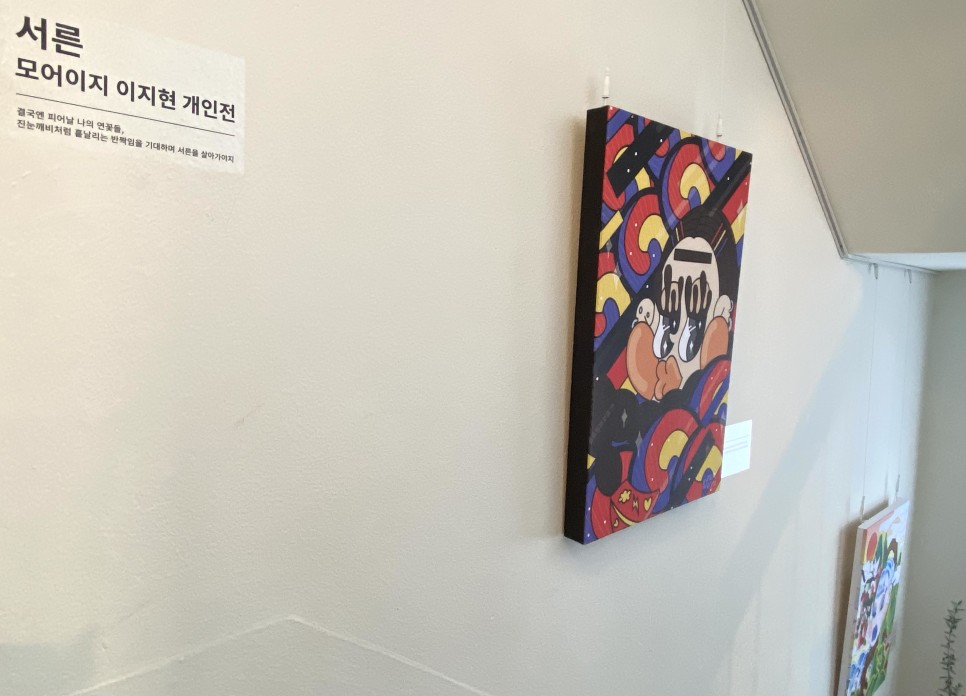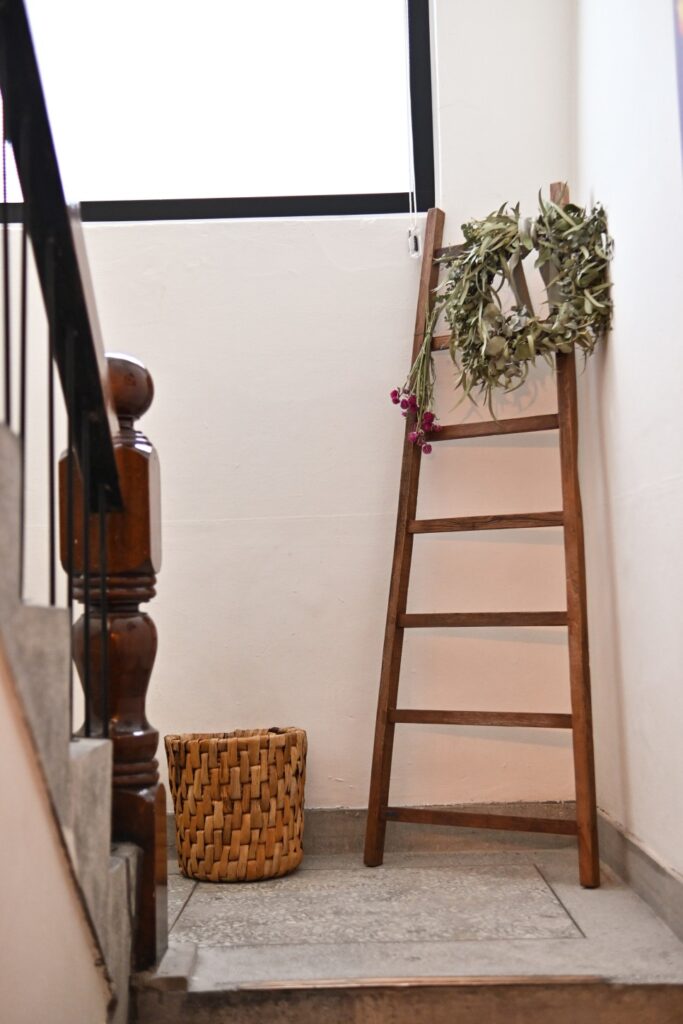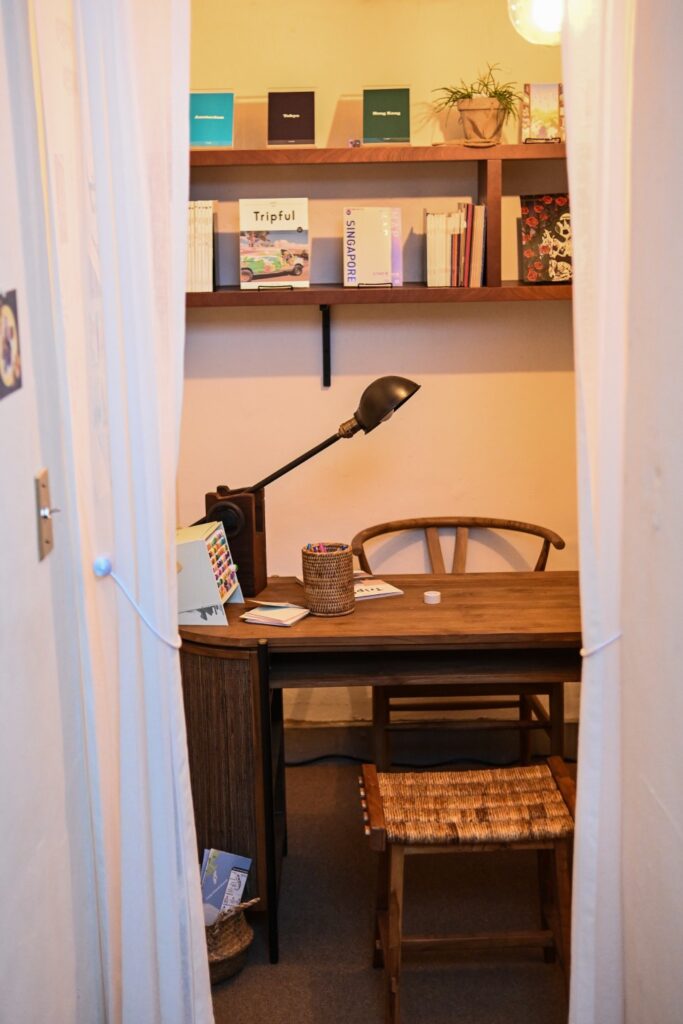 The underground floor is an exhibition space for local artists. I loved the cosy little space filled with a warm lighting, a cute table, and books.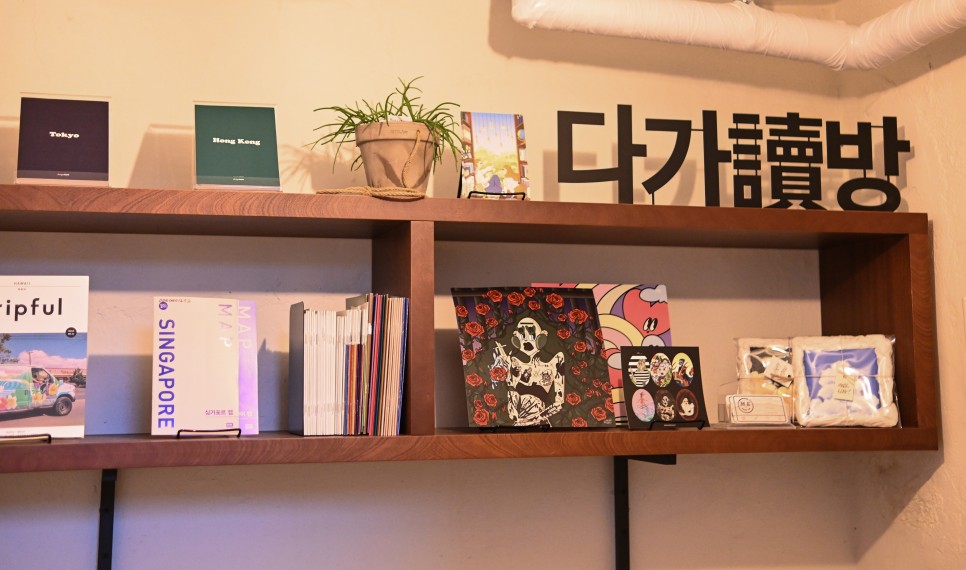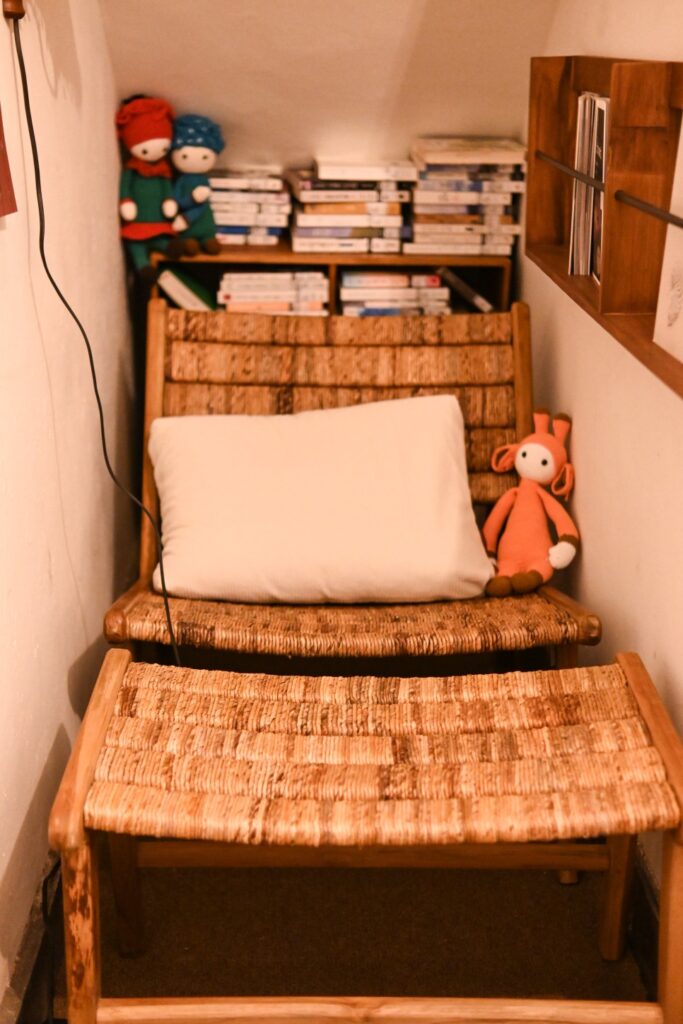 This little underground space is a gem. There's even the chair where I could lie down a bit. On the wall were the post-it messages from a traveller to other travellers. It felt like a secret chamber from some childhood dreams.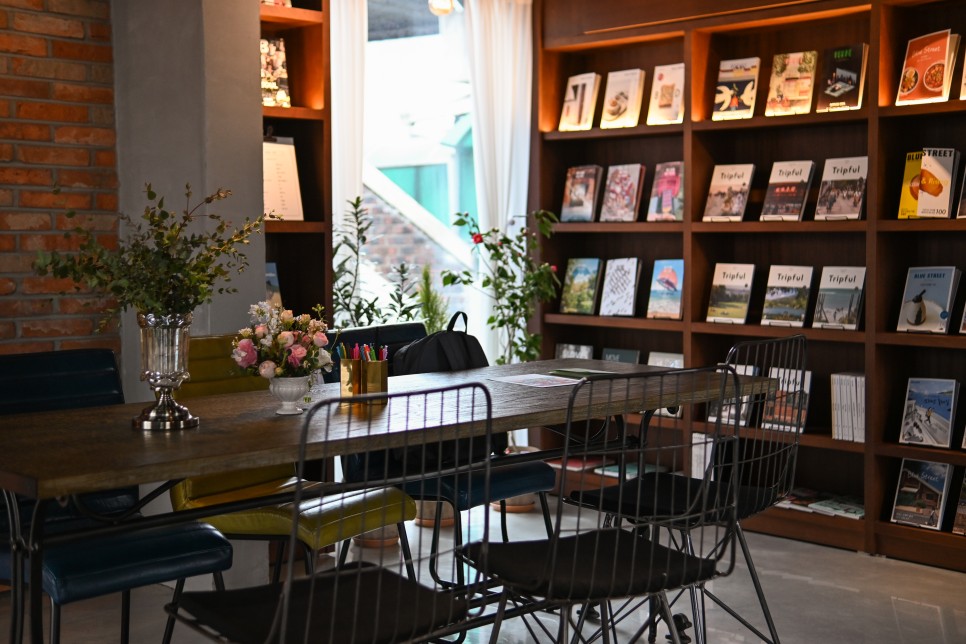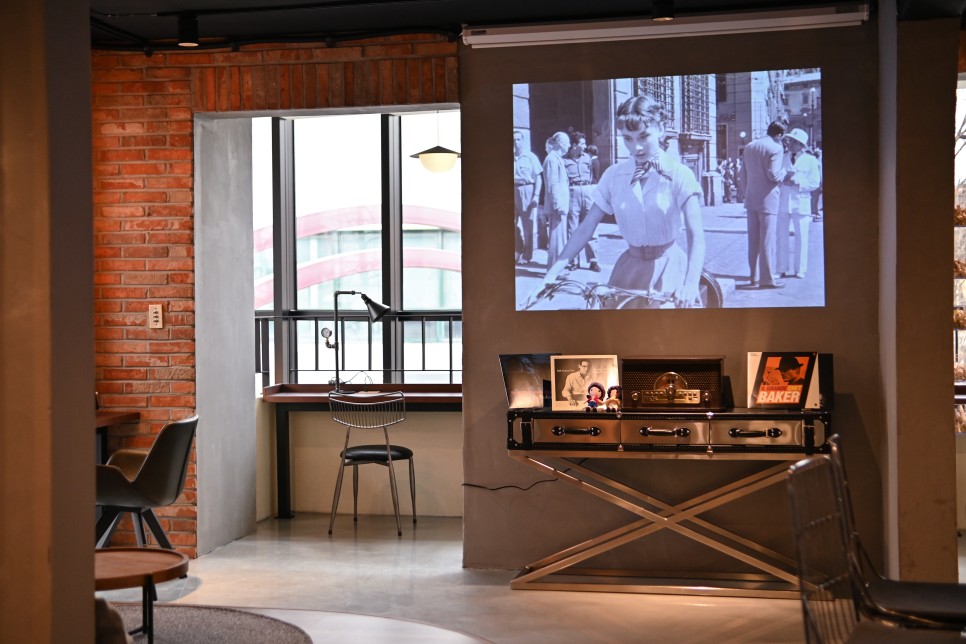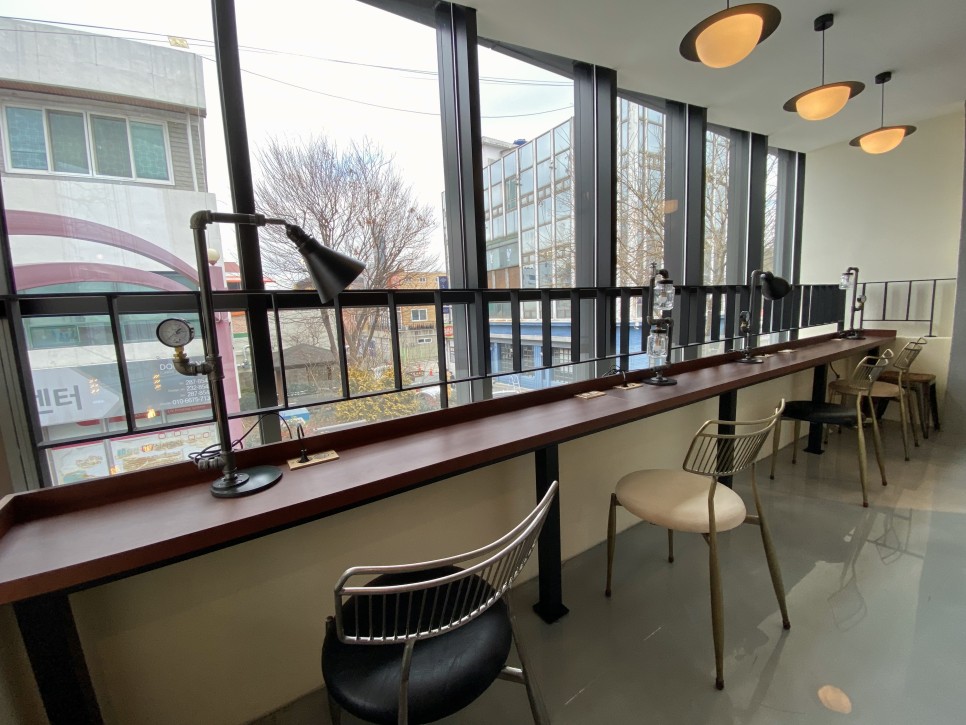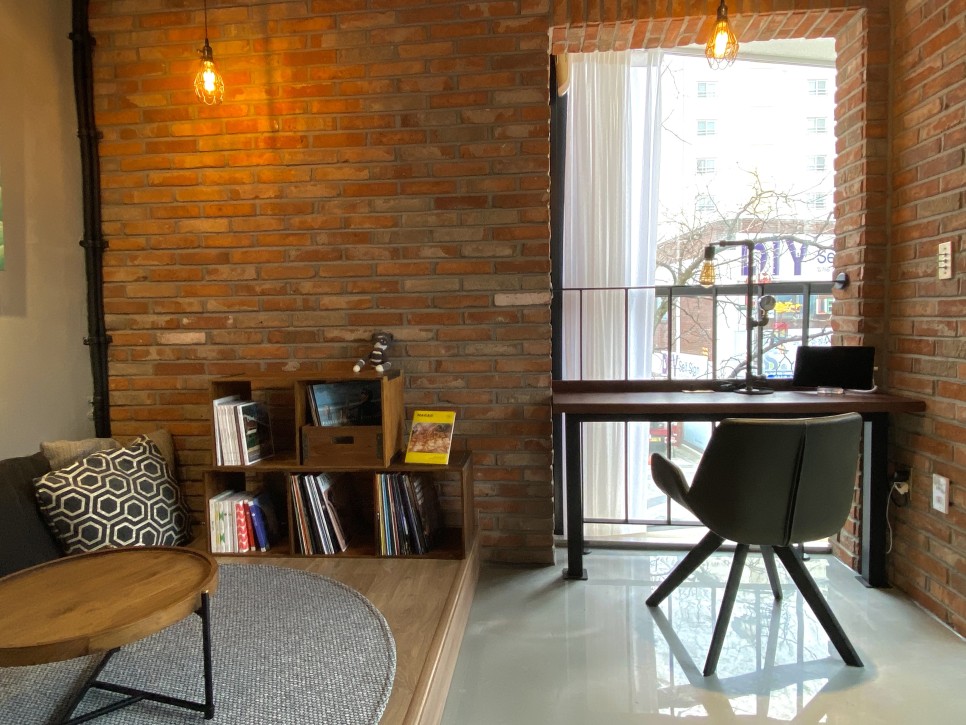 On the second floor were different types of tables, chairs, cushions, and sitting spaces for various kinds of readings.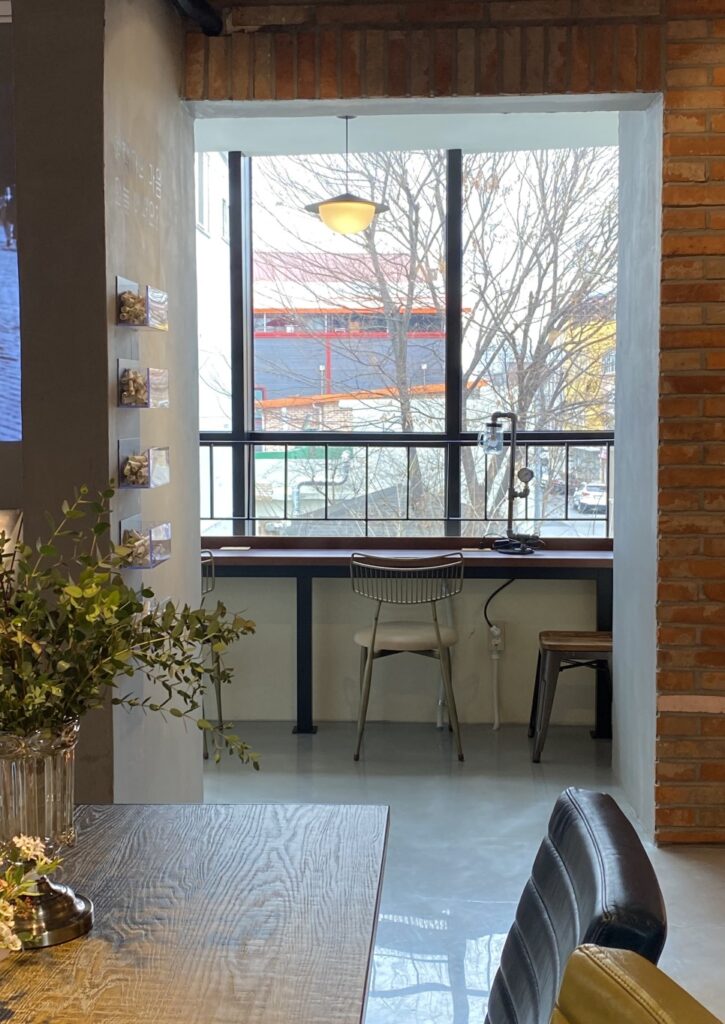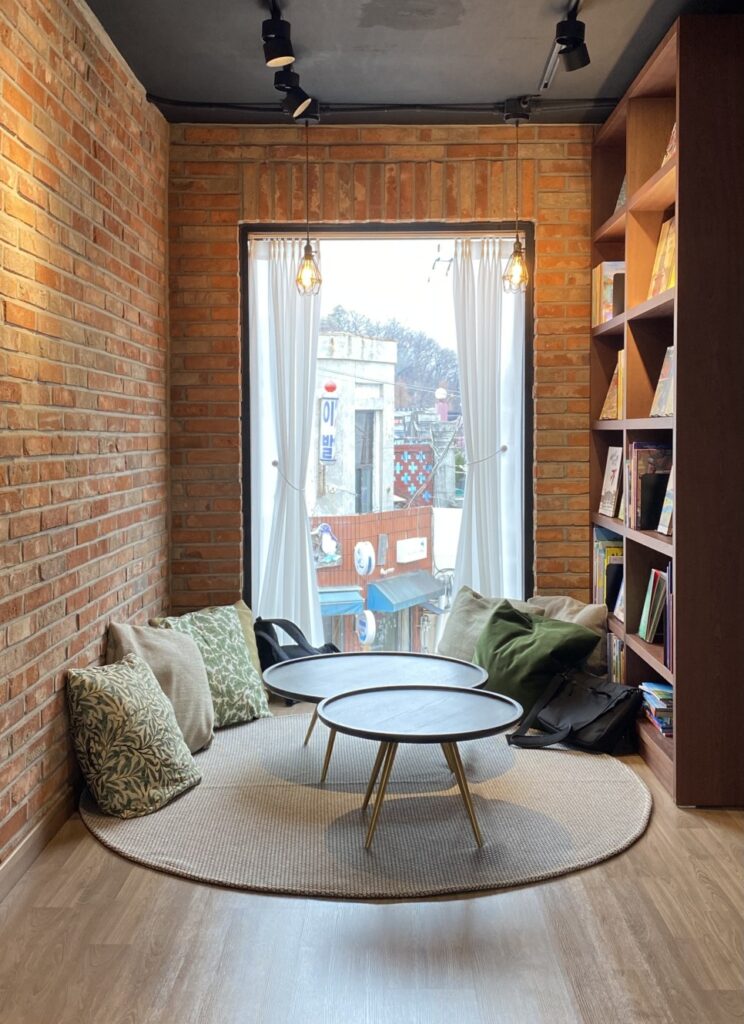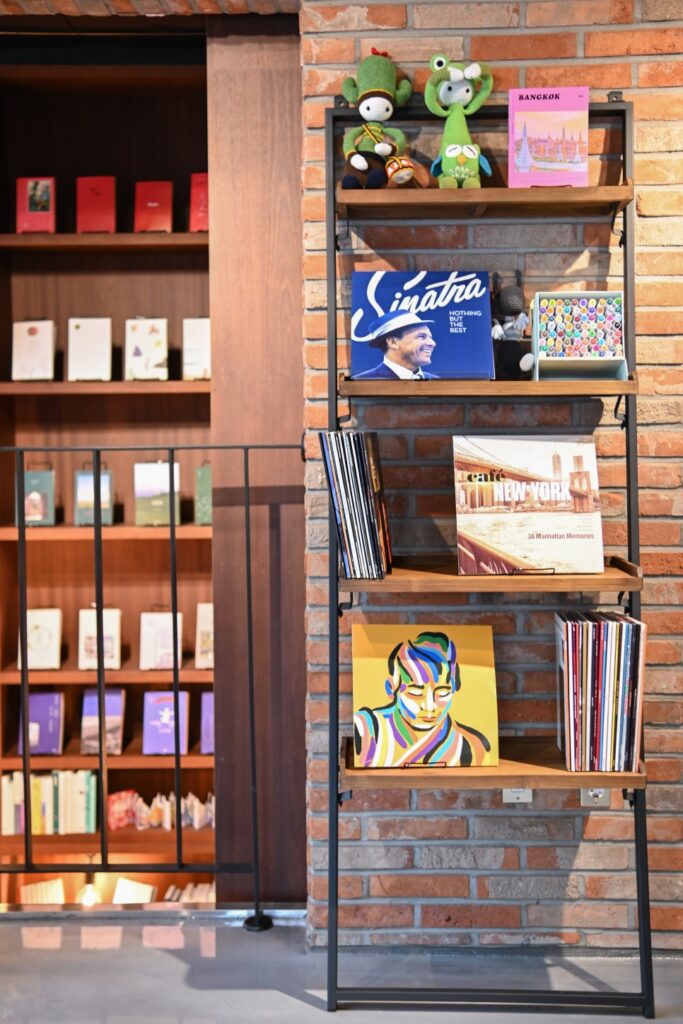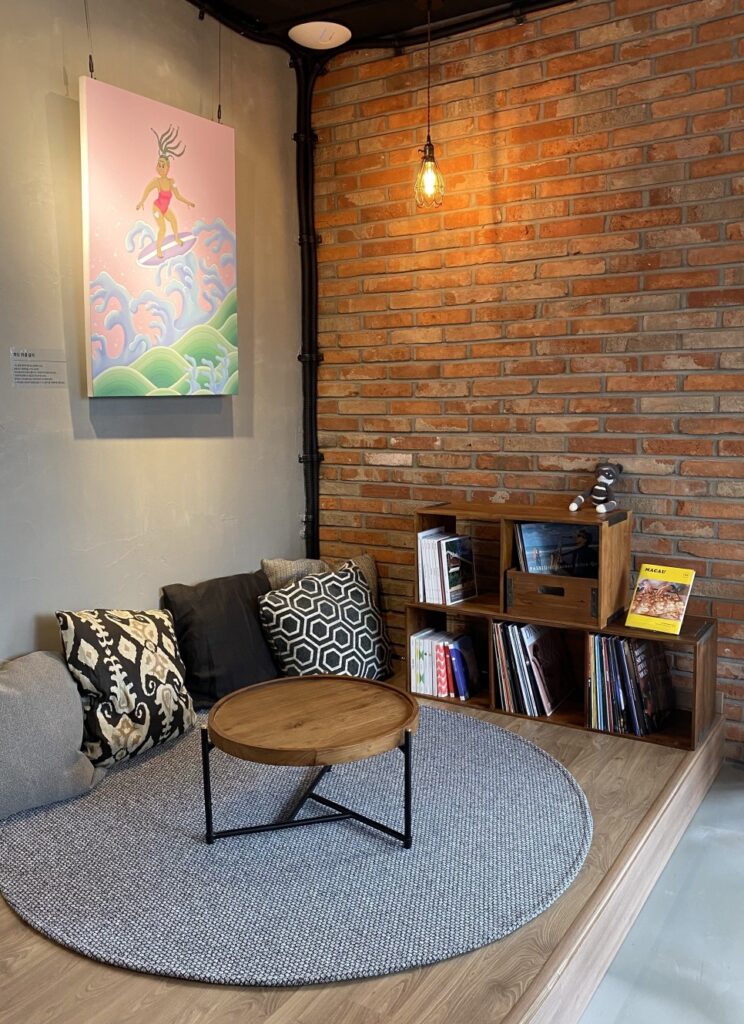 Travel books inspire and excite us with anticipations and memories. All spaces of Daga Travellers' Library are focused solely on the subject of 'travel'. I'm sure this space is any traveller's dream.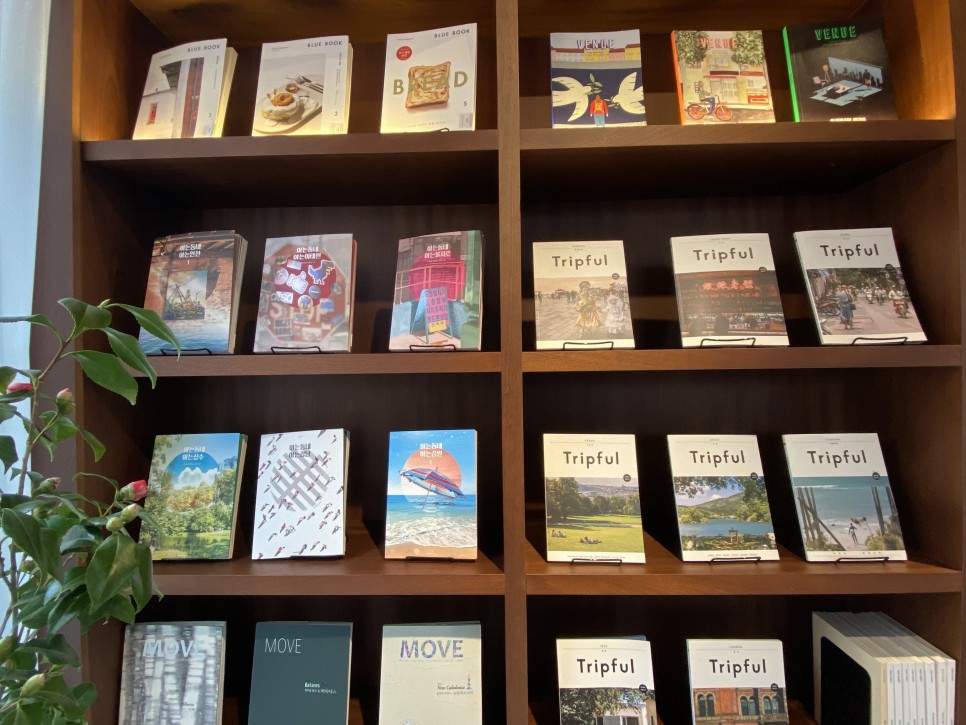 There are almost 1800 books, essays, magazines, illustration books, and the like on travelling. It's fun to visit even if you're not planning a travel.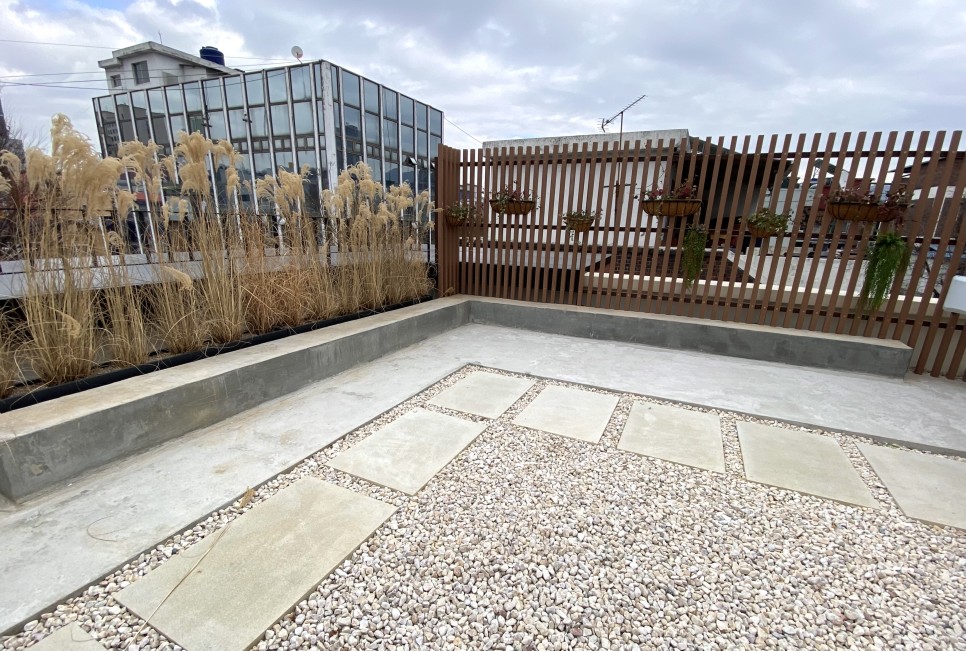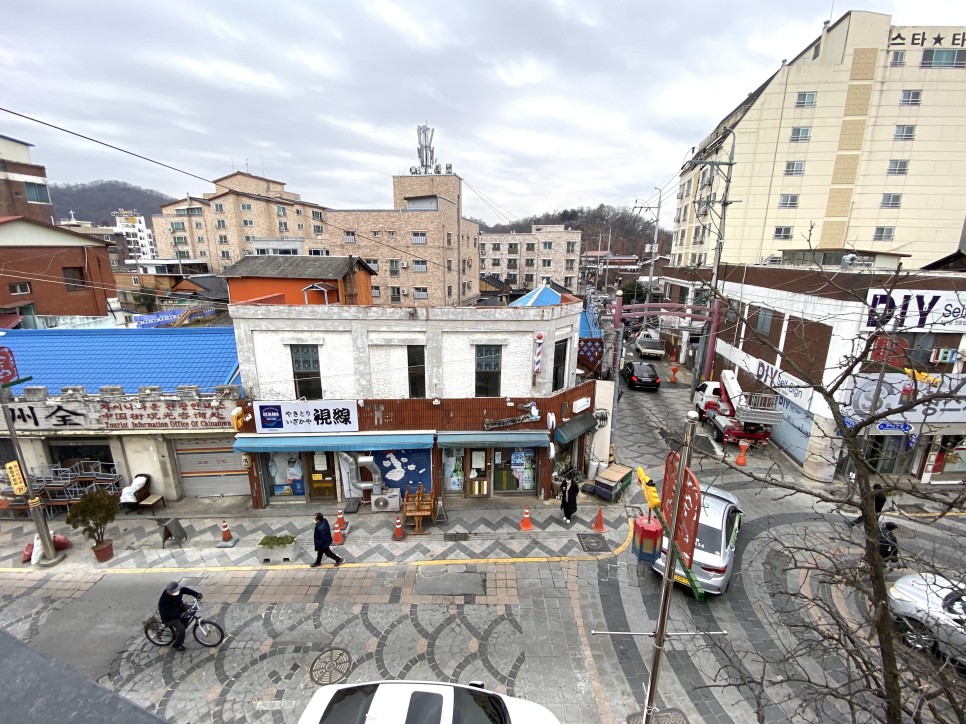 I also visited the rooftop garden. From here, the view of Jeonju's old town is quite interesting.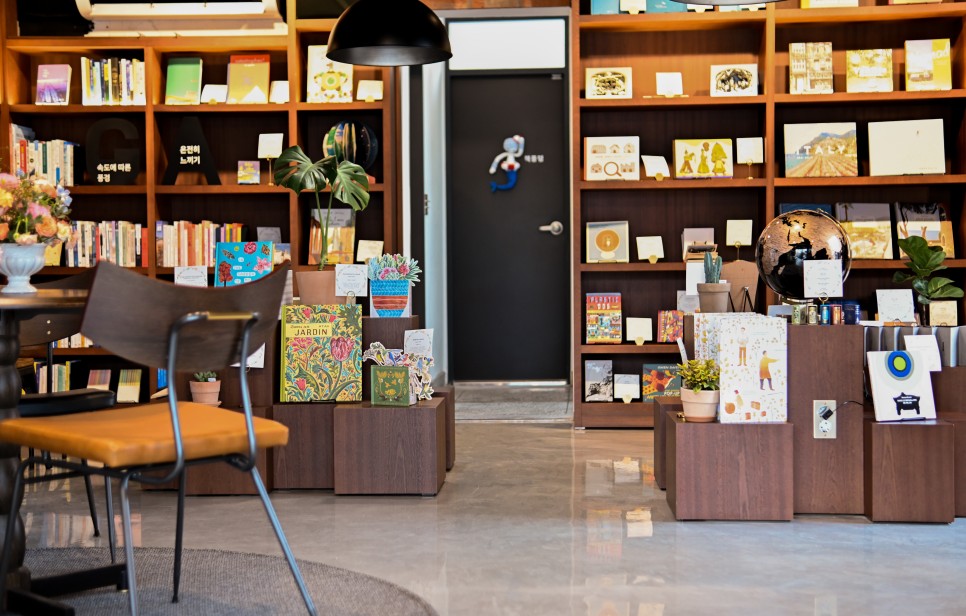 Daga Travellers' Library is closed on Mondays. The library plans to launch various cultural experience programs on travelling.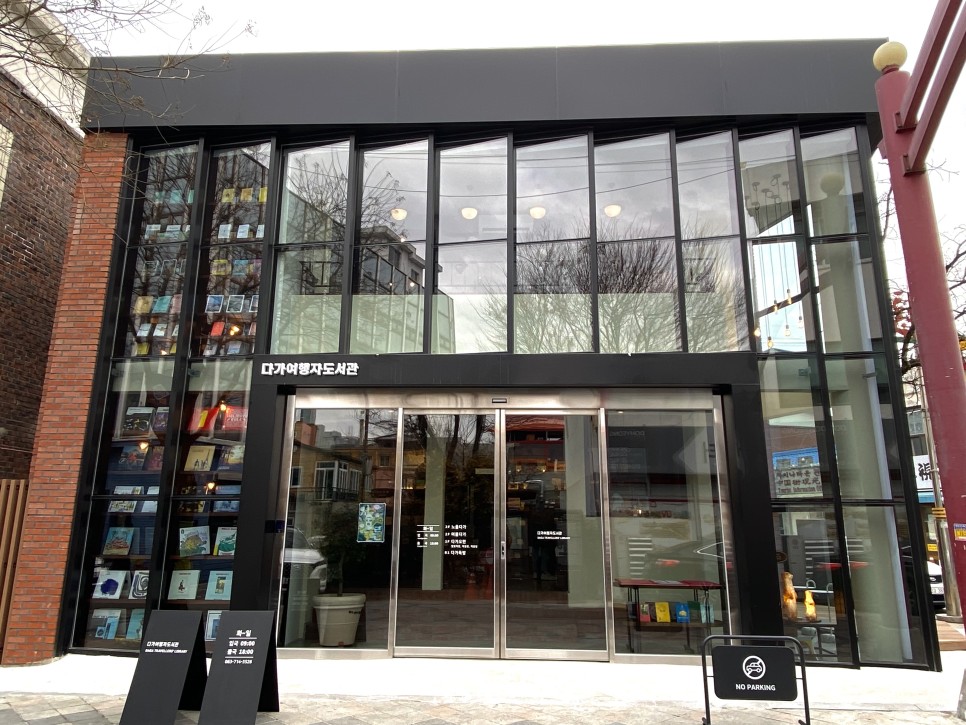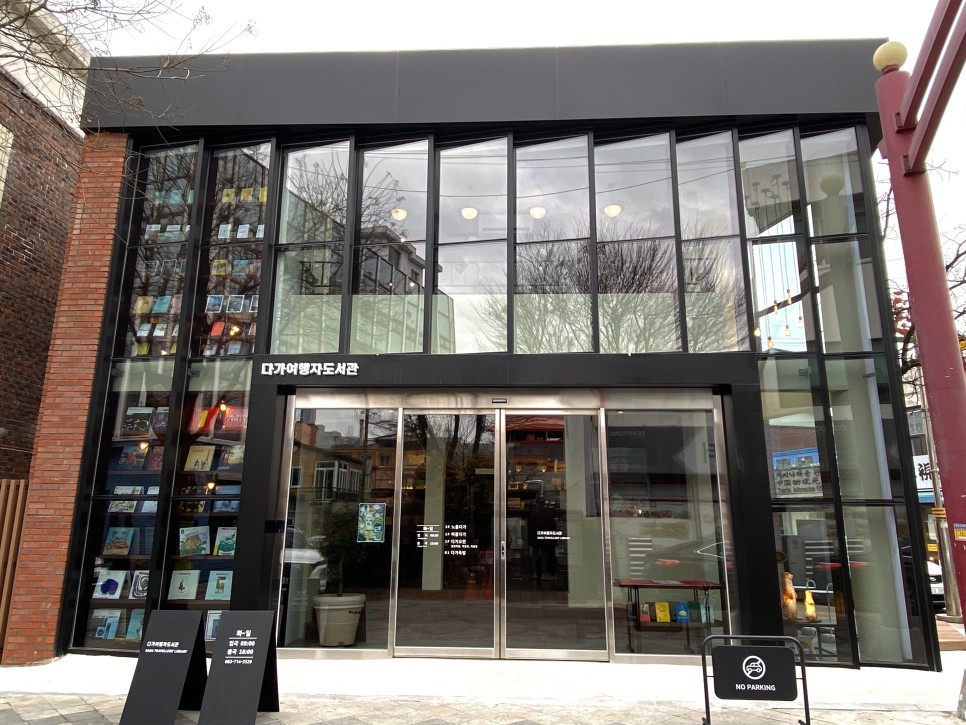 Daga Travellers' Library
Address: Jeollagamyoung 2gil 28, Wansangu, Jeonju
Opening hours: 9:00 ~ 18:00, closed on Mondays
Contact: 063-714-3526
The post Plan Your Next Trip at 'Daga Travellers' Library' in Jeonju Old Town appeared first on Jeonju City Blog.