Hey, foodie friends!
You know what makes Jeonju's food scene so famous? It's all about the delectable side dishes!
And today, I took a trip to the well-known traditional market of Jeonju – the Sinjungang Market – to taste, see, and enjoy some of Jeonju's finest side dishes! (And no, it's definitely not because I was too lazy to make my own side dishes at home… I promise! >_<)
As a mom who usually goes grocery shopping with my baby during the day, I really appreciate clean and well-maintained paths. Thankfully, the market was incredibly neat and organized, making it a breeze to walk around.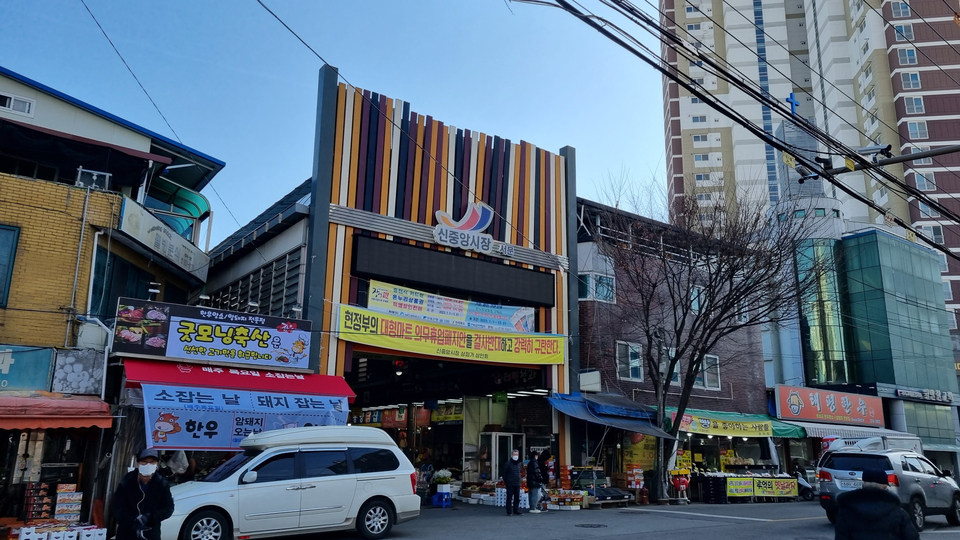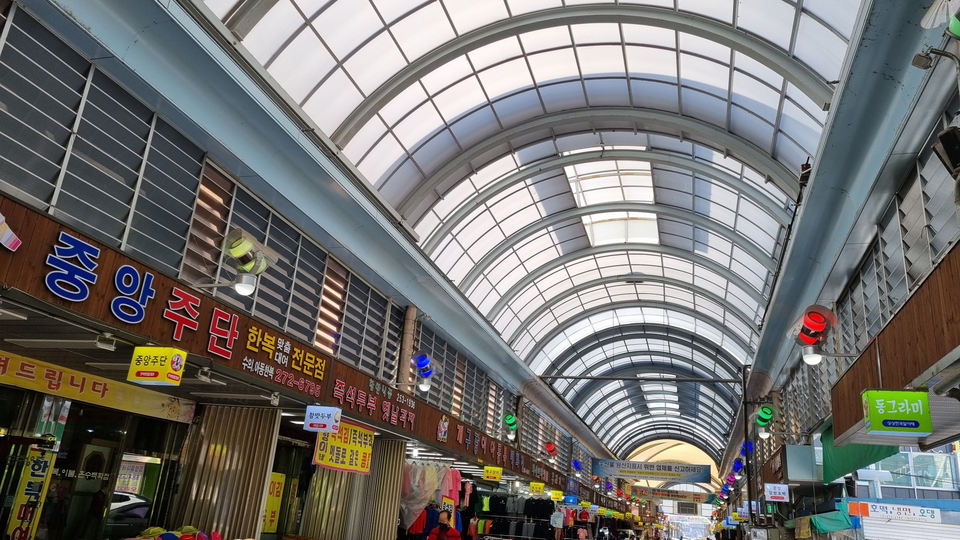 Even on rainy days, the market is equipped with arcades on the ceiling to keep you dry. The pathways are well-kept, clean, and bright, and they even spray cool water in the summer to help beat the heat!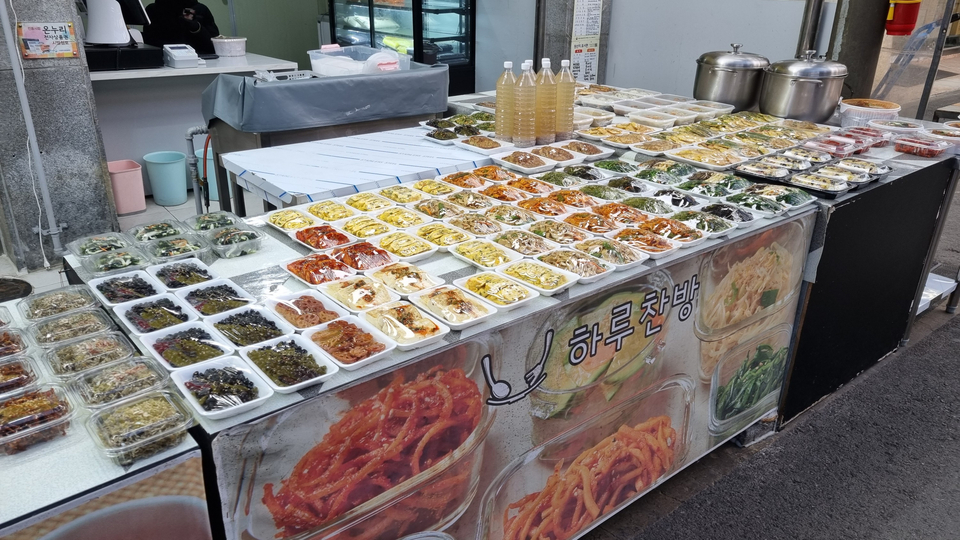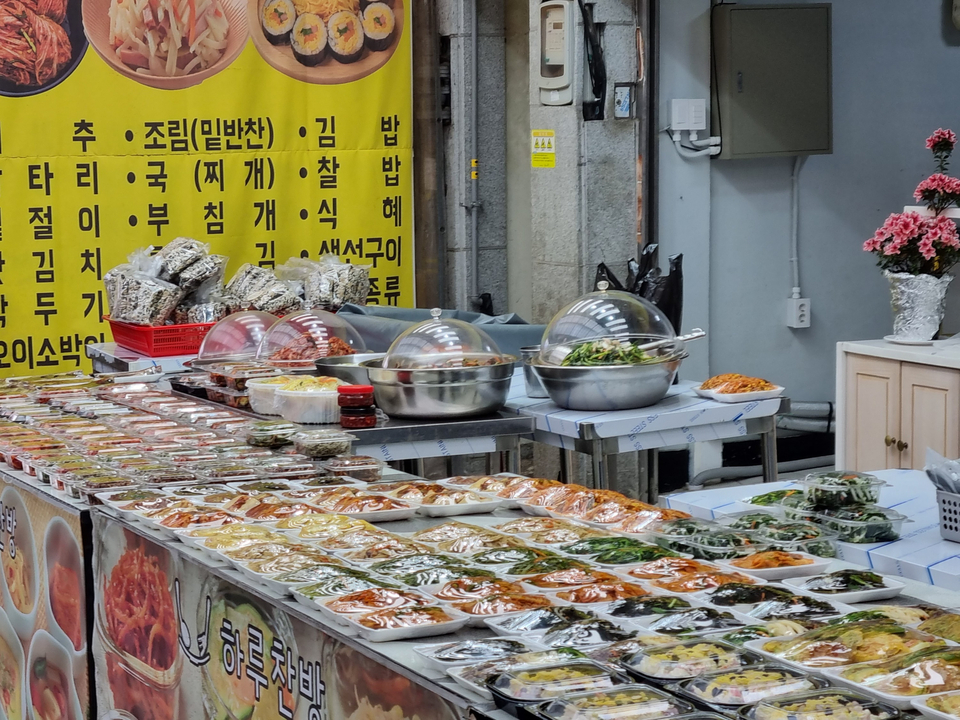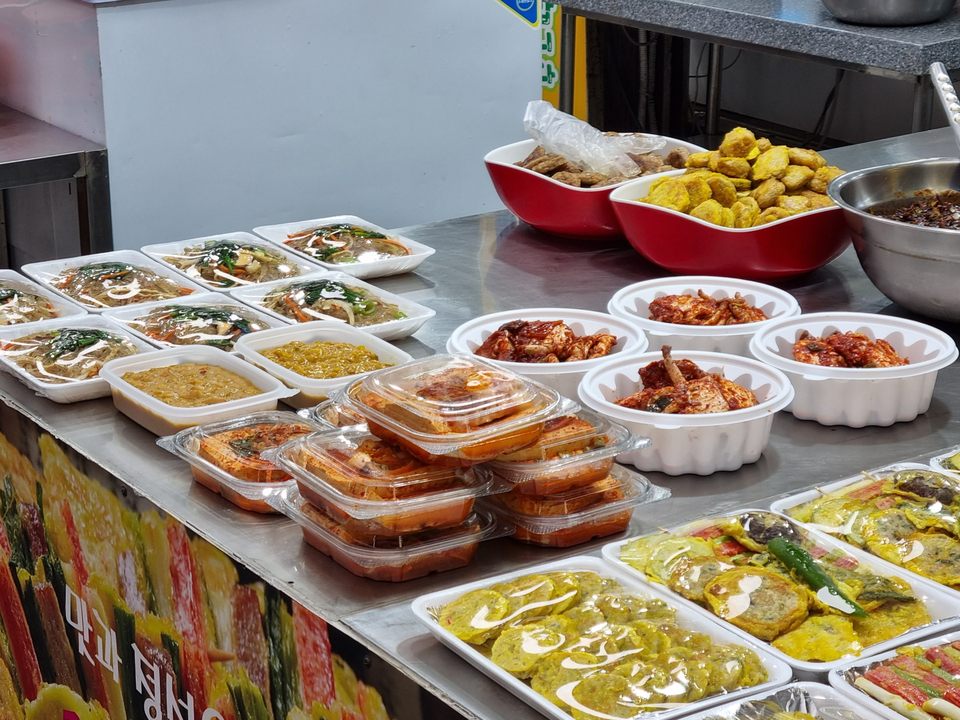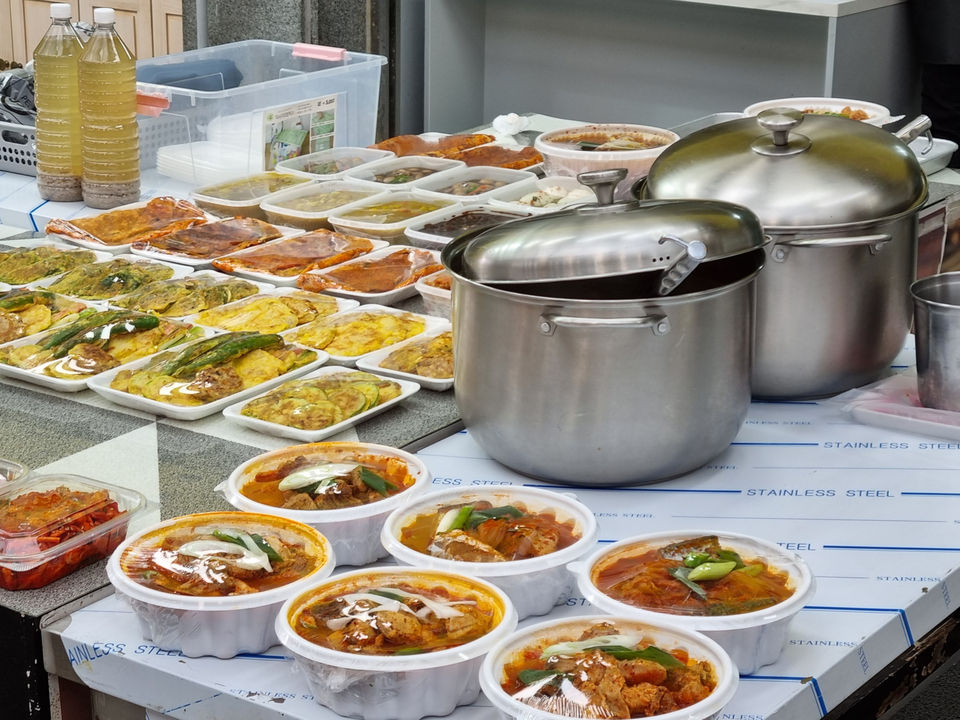 "Eye-catching colors of Jeonju side dishes"
The colorful side dishes of Jeonju immediately caught my eye as I ventured into the market. The various types of side dishes made me feel like a kid in a candy store! I tried out some new ones and asked the store owners about them, leading to more taste-testing (yum!).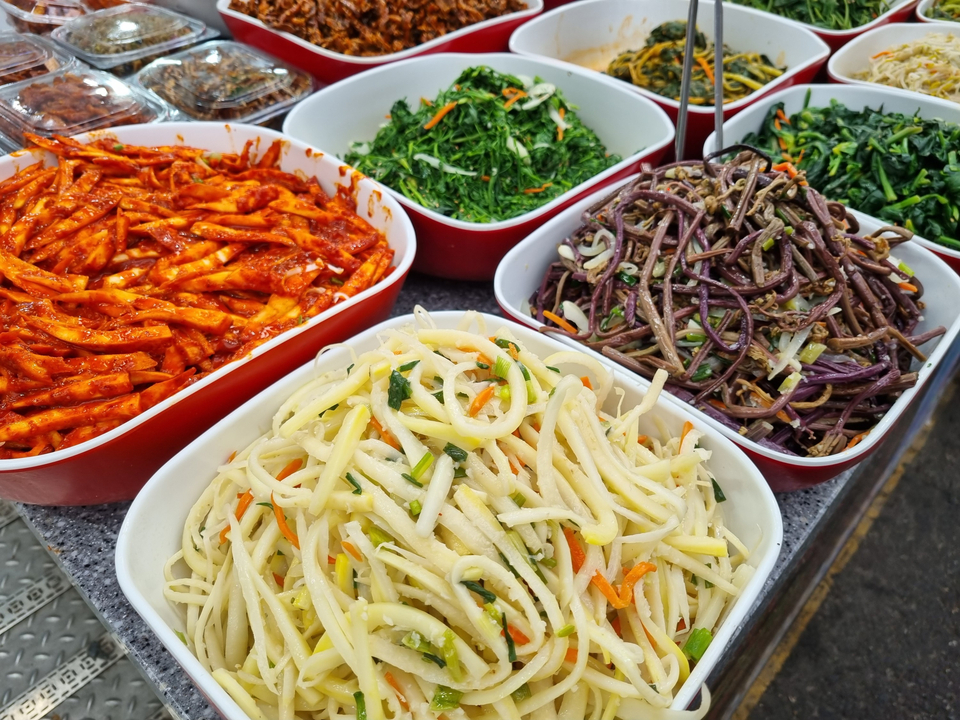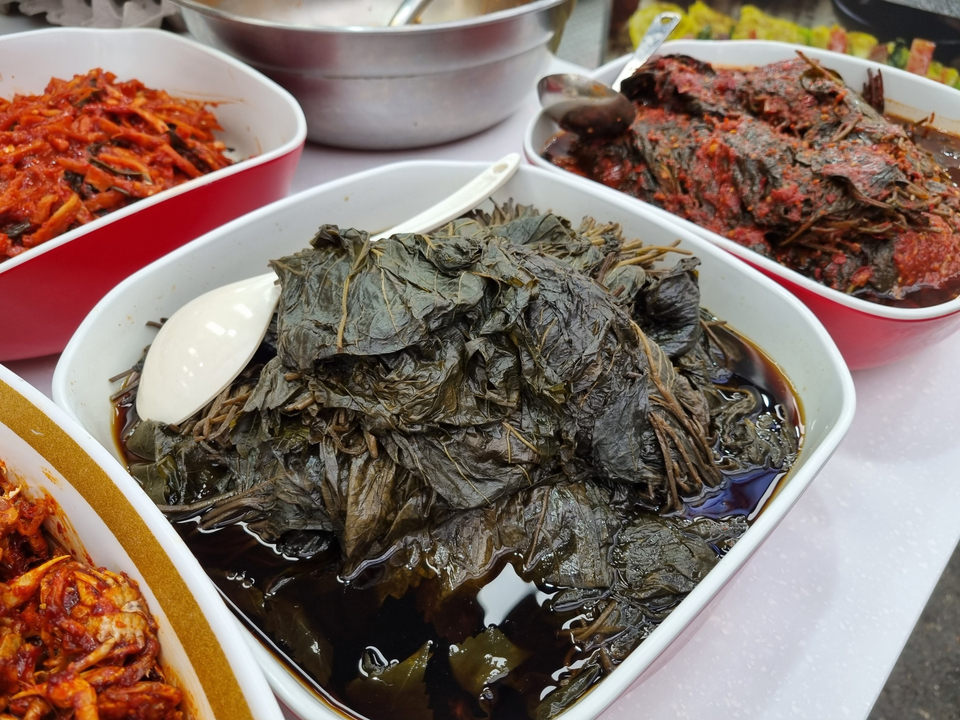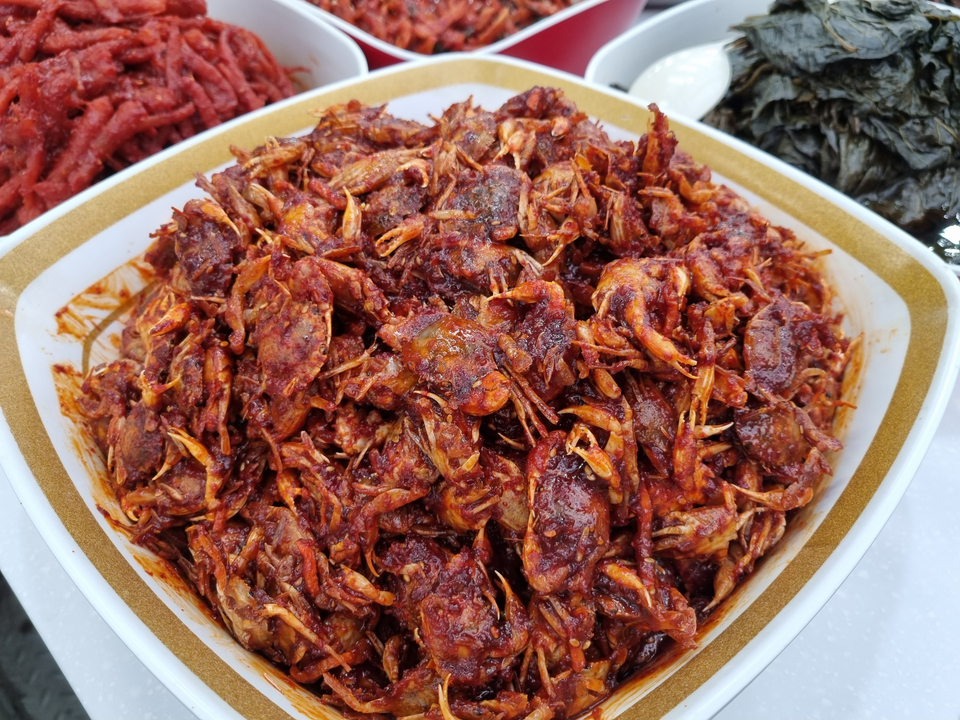 "For prices starting at 3,000 KRW, pick all the dishes you want!"
Prices generally started at 3,000 KRW, with some more expensive options around 5,000 KRW. I couldn't help but become a big spender at the market as I filled my basket with various 5,000 KRW side dishes!
Jeonju's side dishes are famous for their incredible taste and quality, so I always make sure to choose healthy options for my family. Shopping at the market makes it easy to pick up just the right amount of fresh and delicious side dishes, making it both convenient and economical.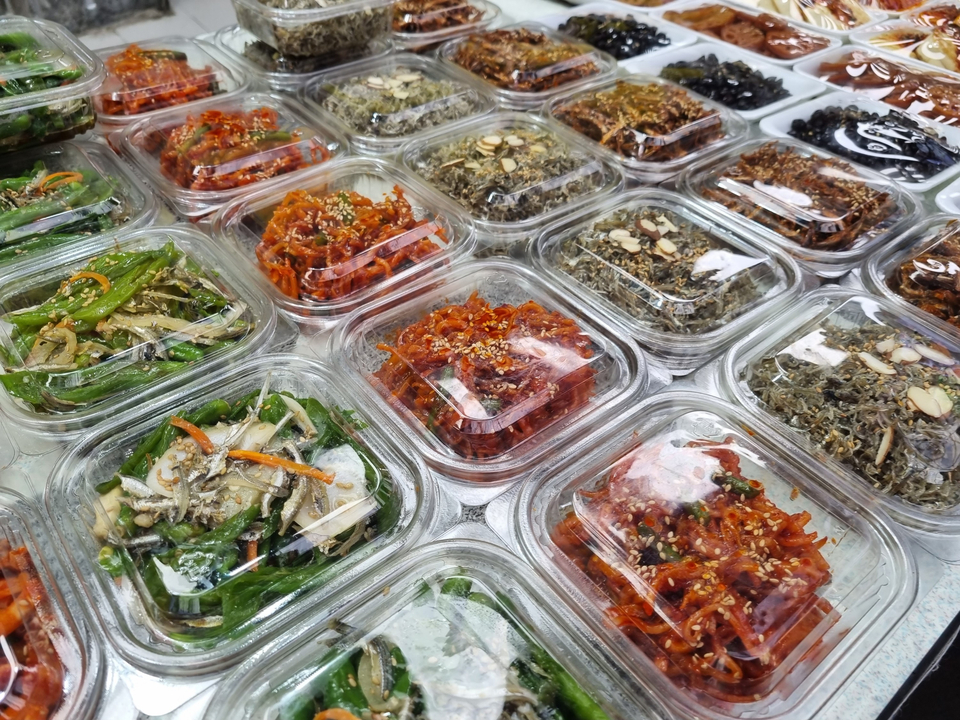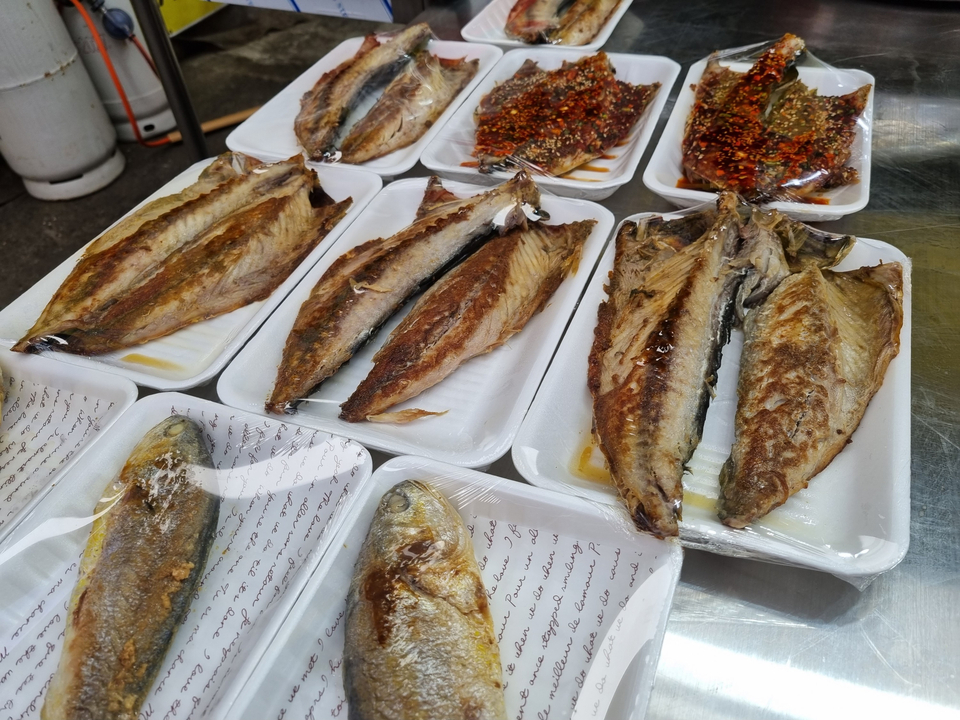 "The secret to Jeonju's heavenly foods : decent & delicious side dishes"
The Sinjungang Market offers a huge variety of side dishes, from basic options to grilled fish, soups, stews, and stir-fried meats. These side dishes are a staple not just at Jeonju's restaurants but also in every household!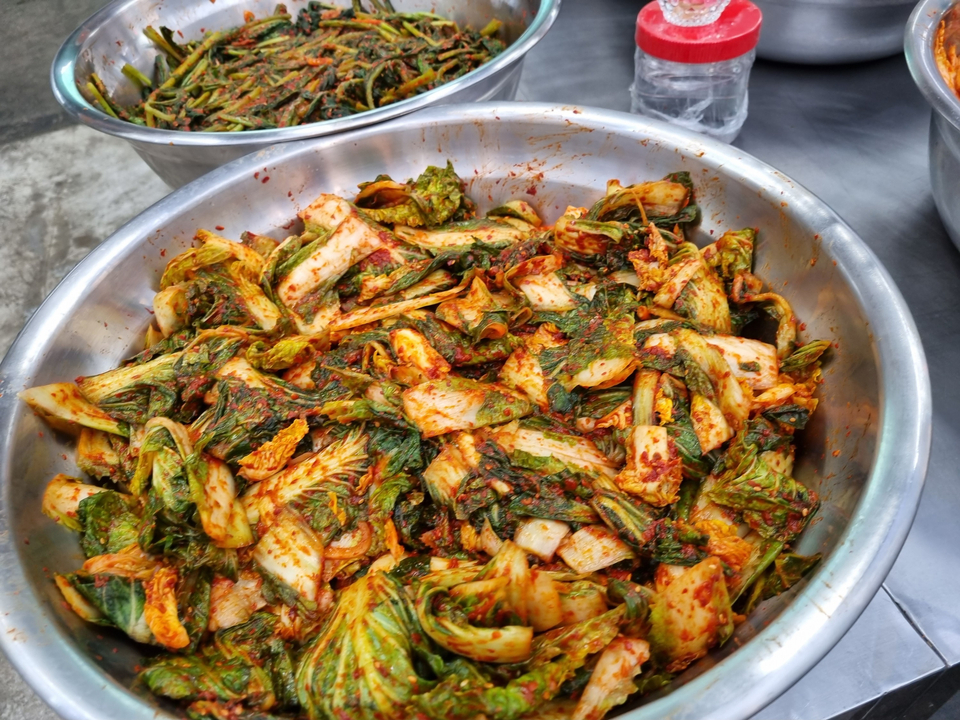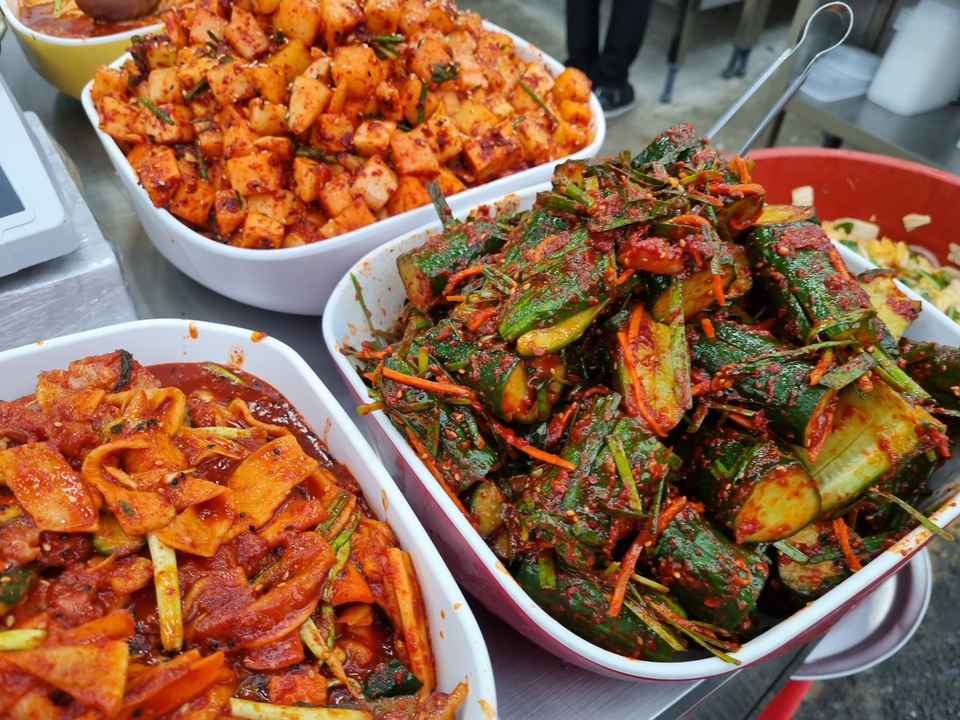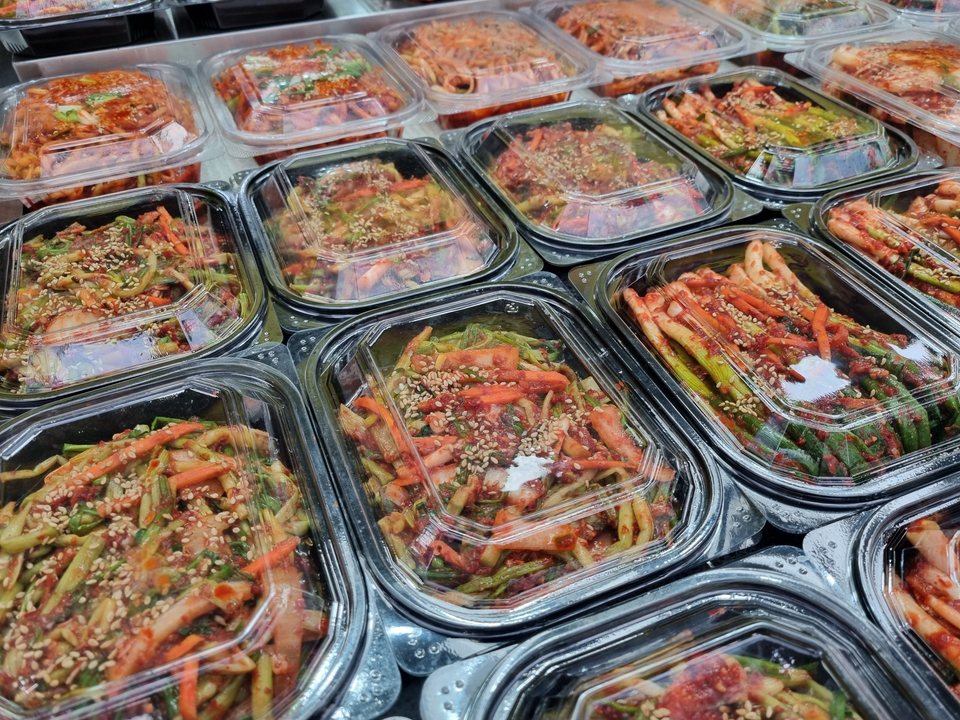 I couldn't resist grabbing some spring cabbage kimchi, cucumber kimchi, and even some Jeonju-style water parsley kimchi, which was perfect for awakening my taste buds!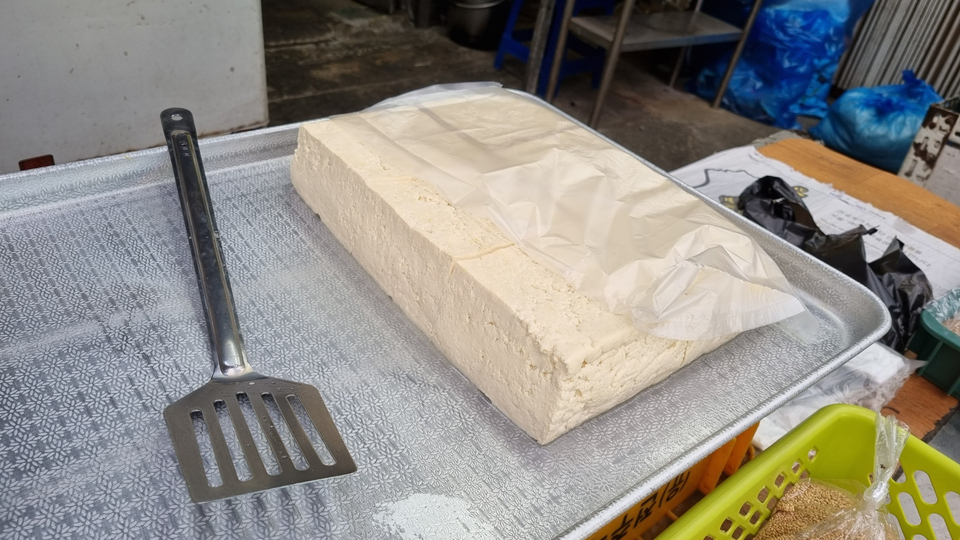 On my way out, I also picked up some fresh tofu to make tofu kimchi at home. The handmade tofu from the market was unlike anything I've ever tasted from a supermarket. It was so soft, fluffy, and incredibly delicious!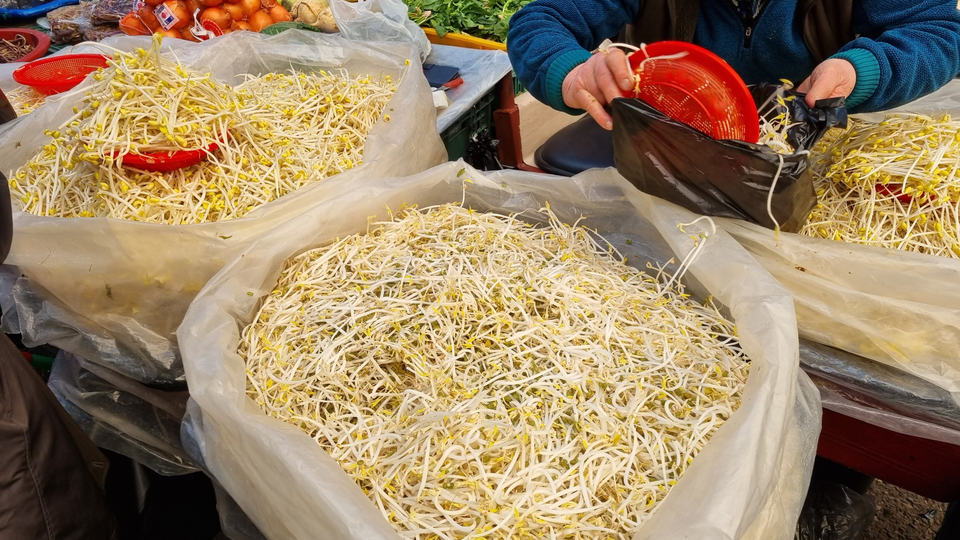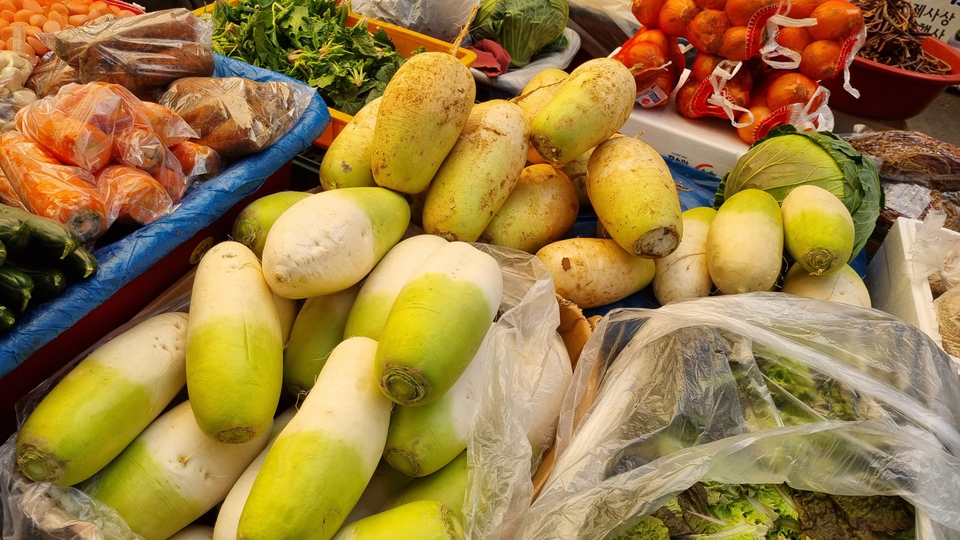 "With just one pot of soup and a variety of Jeonju side dishes,
a delicious meal is complete in no time!"
You can't miss a refreshing soup when enjoying a meal, so I also bought some fresh bean sprouts and autumn radish. A bag of bean sprouts cost only 2,000 won and had a surprisingly large amount compared to what's sold at supermarkets. Since I was going to use the radish for various side dishes, I chose a big and solid one, and it was incredibly affordable.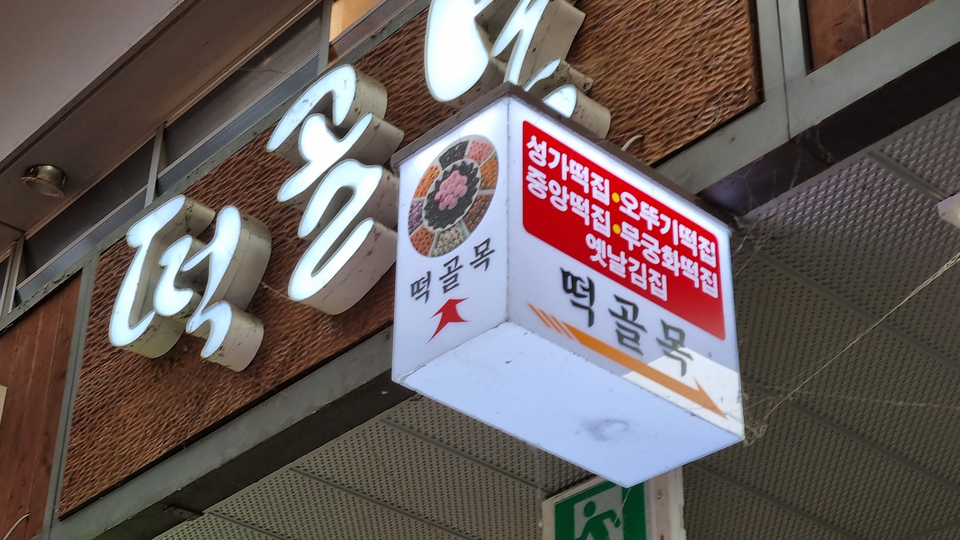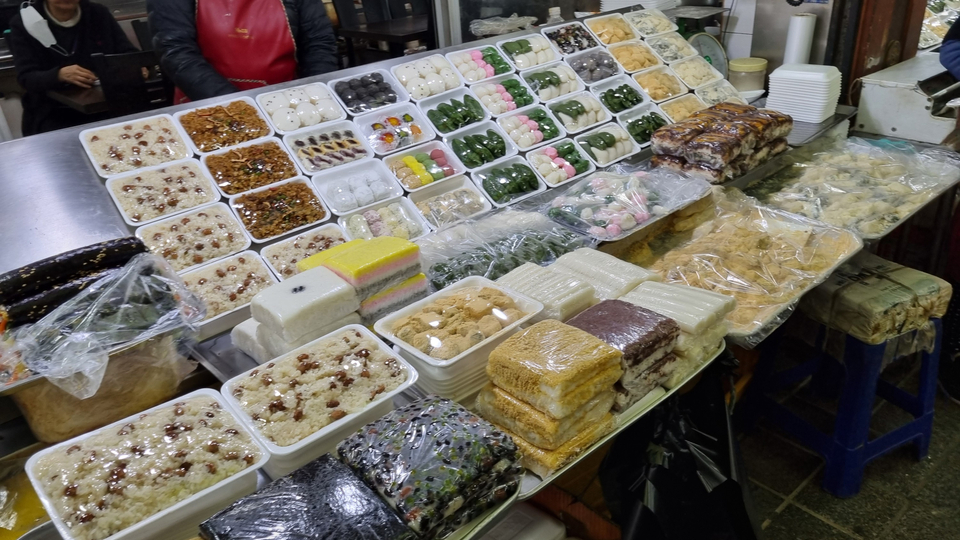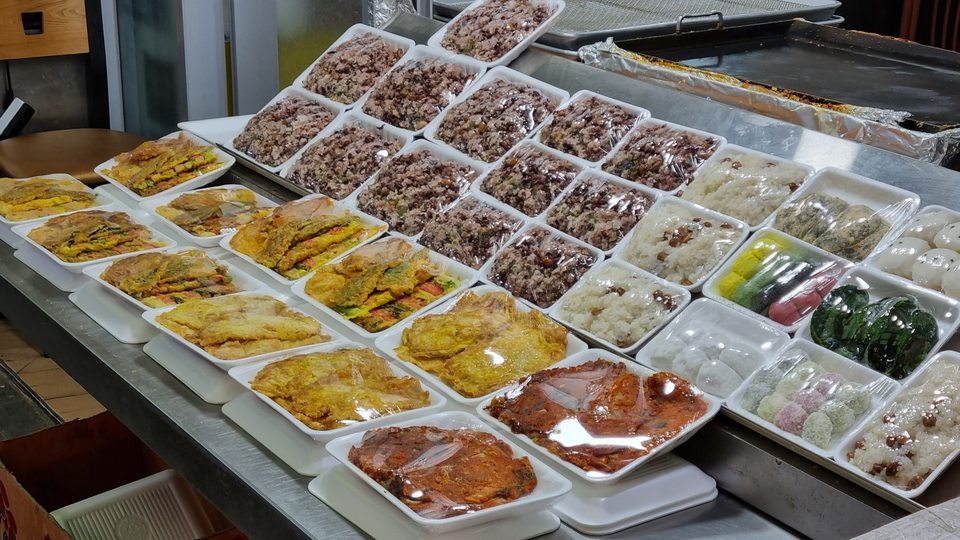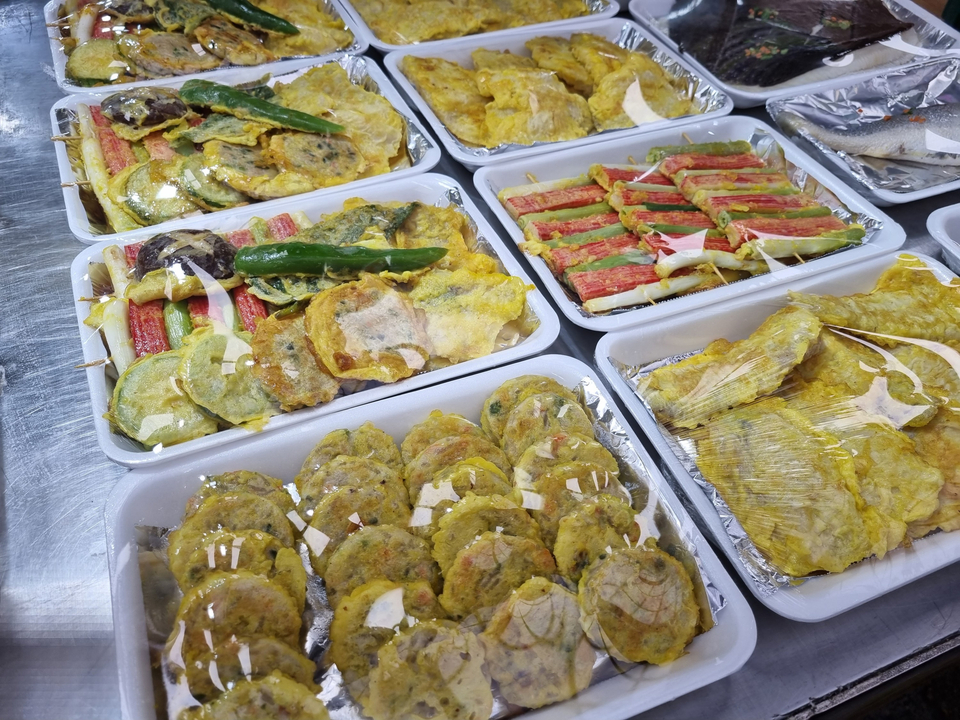 Just looking at the photos makes your mouth water, right? After trying various side dishes, the hidden gem of Shinjungang Market is this place – the Rice Cake Alley.
There are freshly made rice cakes like tteokbokki, japchae, and Korean pancakes, perfect for satisfying your hunger while exploring the market. I didn't know, but there are many famous places here that have been featured on TV multiple times.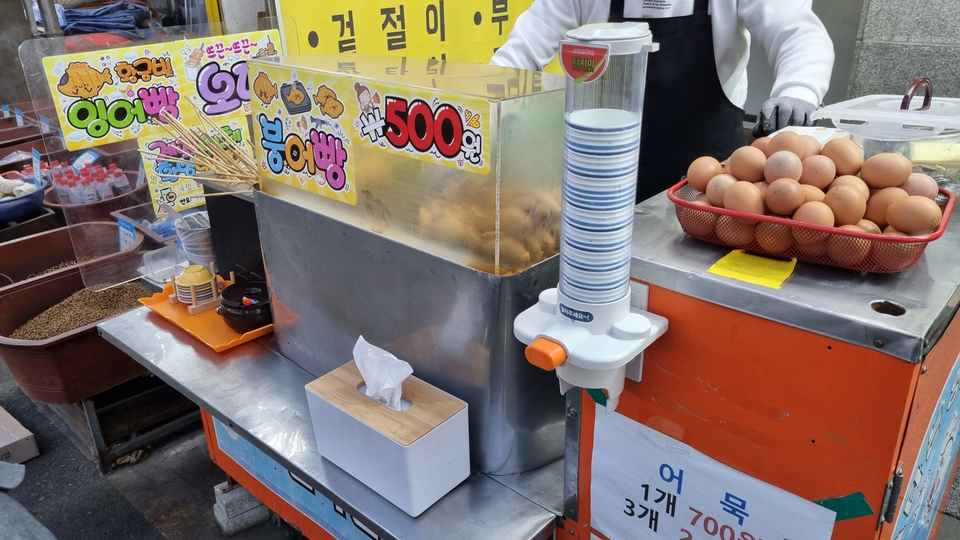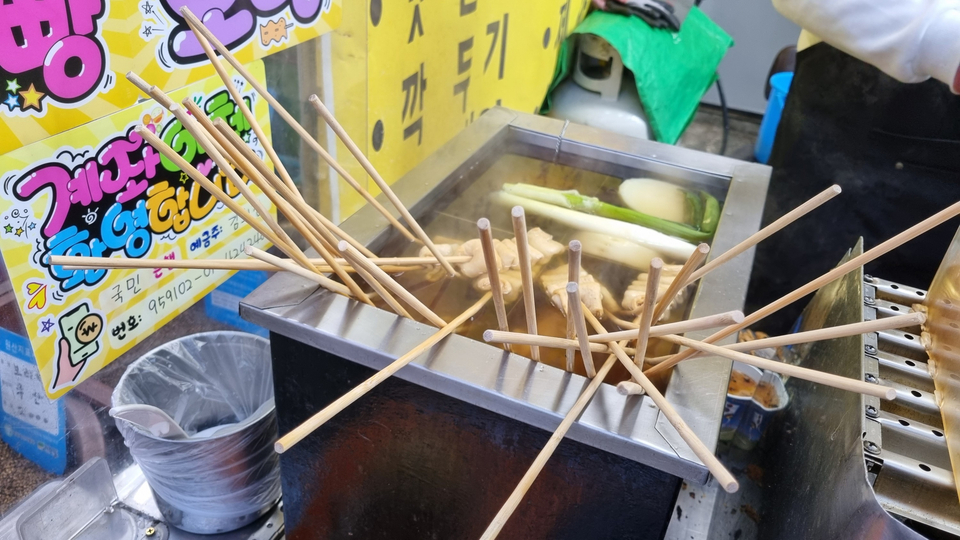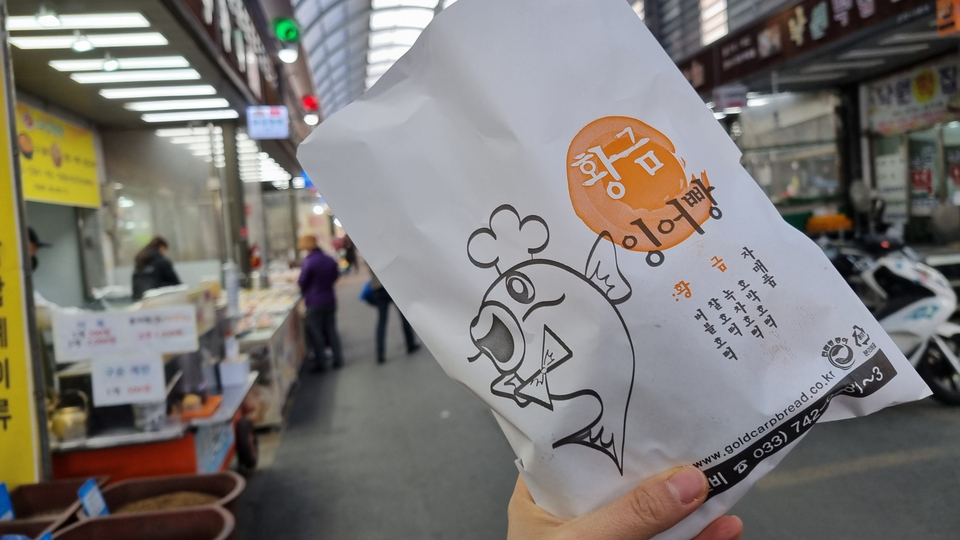 Before leaving the market, I stopped by my favorite year-round fish-shaped bun (Bungeoppang) shop. They offer both red bean and cream-filled buns, but I always go for the red bean ones. Apparently, the half-and-half menu is the most popular among customers!
Why not treat yourself to a tasty adventure at Shinjungang Market in Jeonju? From mouth-watering side dishes to scrumptious snacks, there's plenty to sample and savor.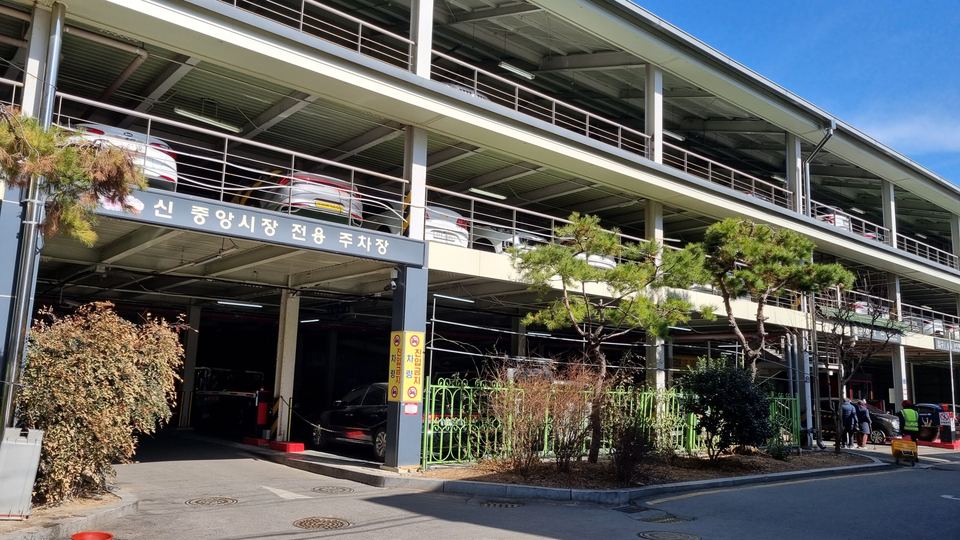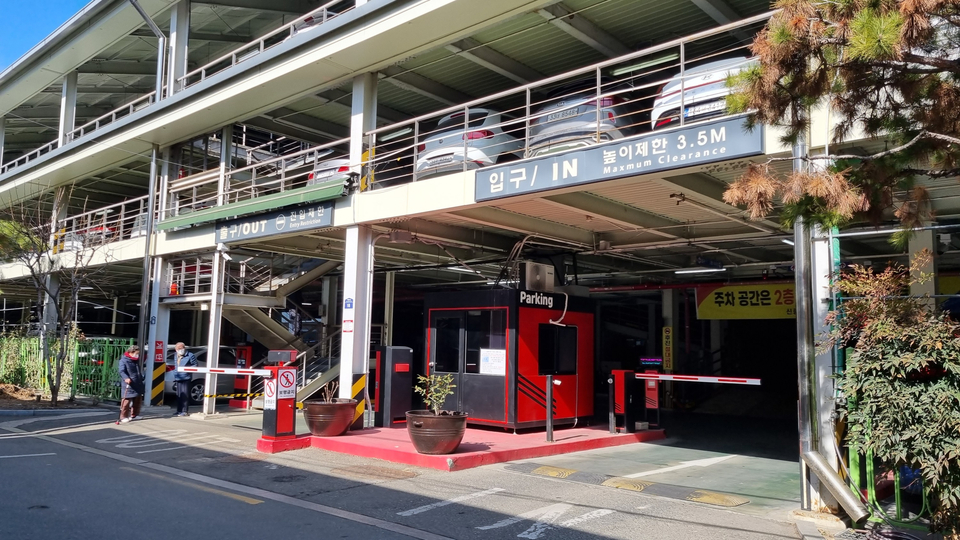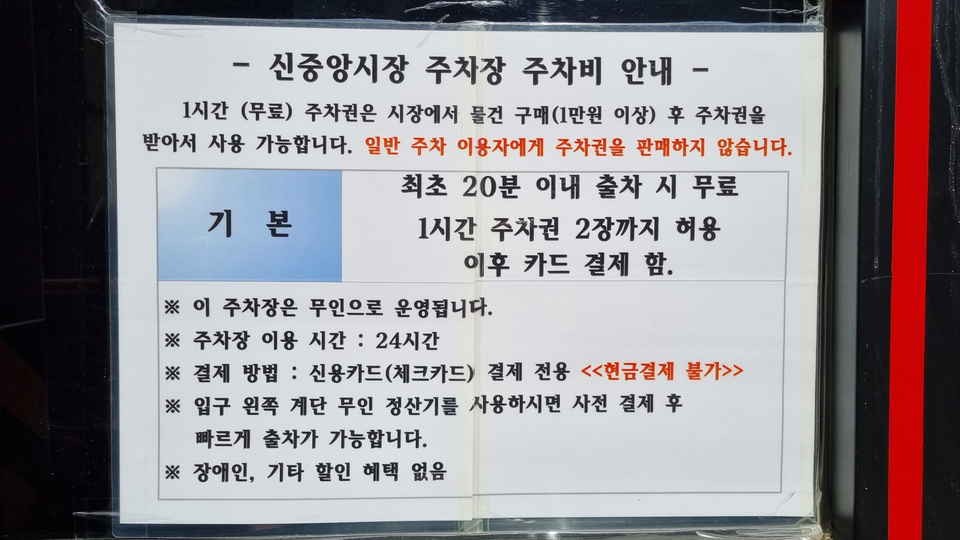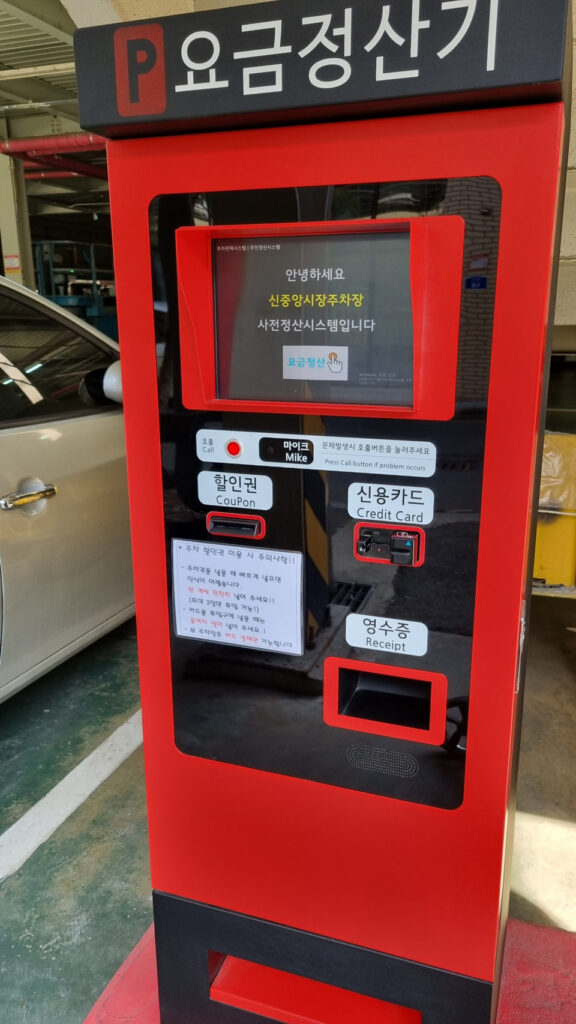 I often visit Shinjungang Market by car. When you finish shopping, be sure to pick up a parking discount voucher so you can enjoy free parking. Keep in mind that with a one-hour voucher, you can park for up to two hours without charge!
<Parking Information:>
Parking Fee: Free for the first 20 minutes.
Discount Benefits: Up to 2 hours of free parking with a voucher (for customers who made a purchase).
Payment Method: Credit card only.
Operating Hours: 24 hours.
Jeonju Shinjungang Market
763-1, Seonosong-dong, Wansan-gu, Jeonju, Jeollabuk-do
Jeonju Shinjungang Market Public Parking Lot
18, Taepyung 4-gil, Wansan-gu, Jeonju, Jeollabuk-do
The post The Secret to Jeonju's Marvelous Foods: Exploring the Delicious Side Dishes of Sinjungang Market appeared first on Jeonju City Blog.