This autumn's 'Night of Jeonju & Heritage Story' festival was held last month. The festival took place around the Gyeonggijeon Shrine and Jeonju Hanok Village. 'Night of Jeonju & Heritage Story' is comprised of 8 programs. Each program represents a story of light, cultural heritage, painting, performance, food, travel, and bargaining.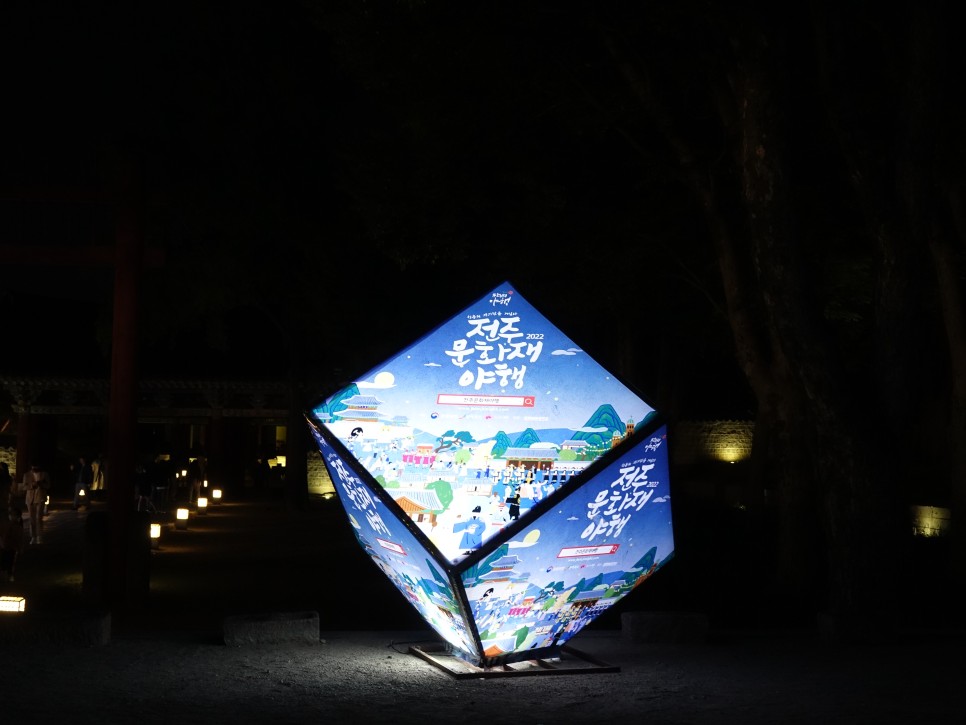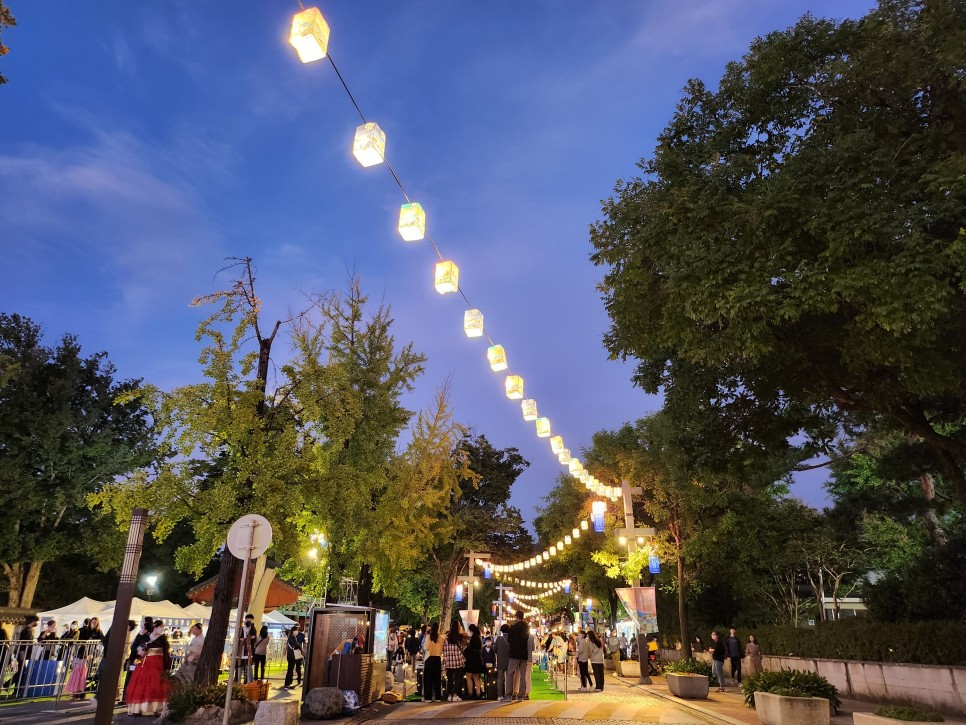 In front of the main gate of Gyeonggijeon, people participated in different Korean traditional games such spinning tops, ddakji (slap-match), kicking shuttlecock, and the like. Anyone beating the game organizer won an award.
The painters are turning people into the kings and the queens of the Joseon Dynasty!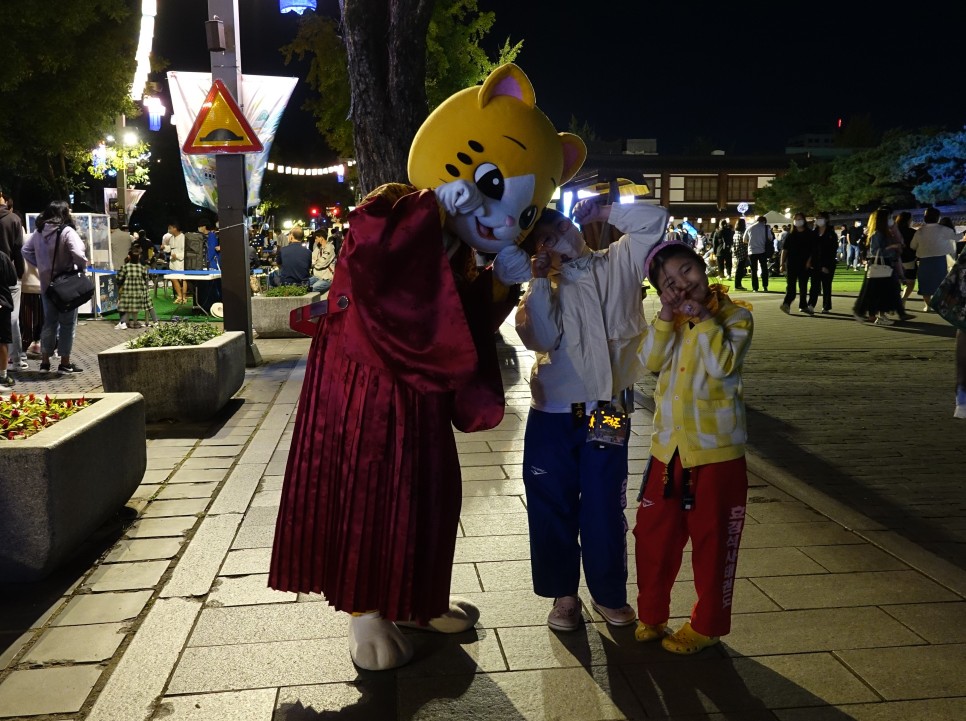 Taking photos with the mascot of the festival, Yahangi was very popular for both children and adults alike.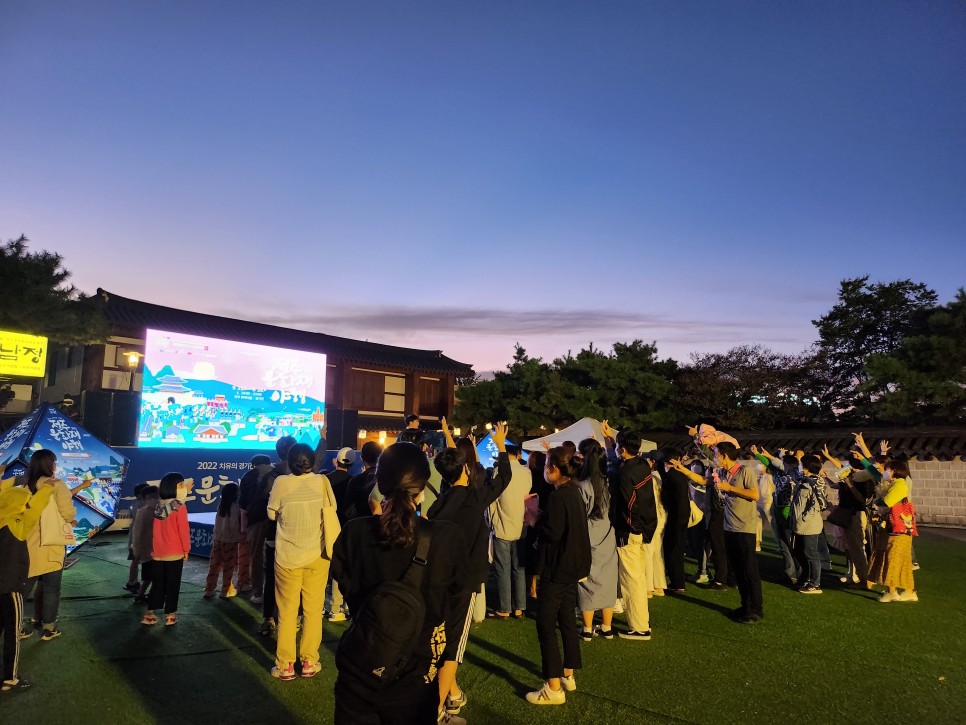 A fun 'moving up the social class' themed game was held at the stage. If a participant beats the host with the rock paper scissor game, the participant's social class moves up. The final winner received an award. Young local performance artists staged interesting and creative shows that caught everyone's eyes.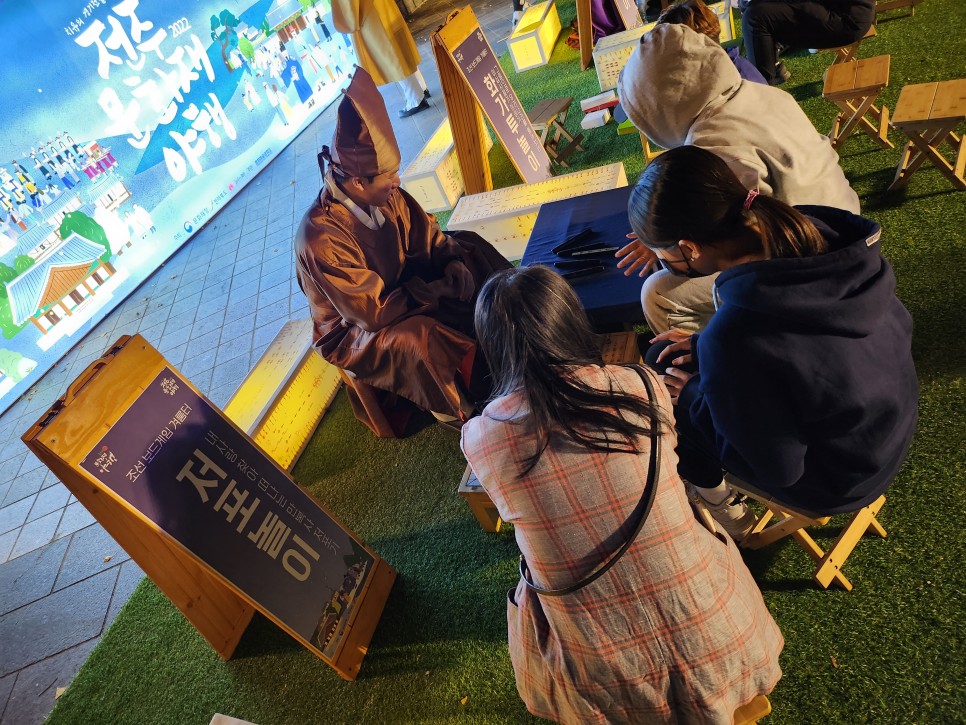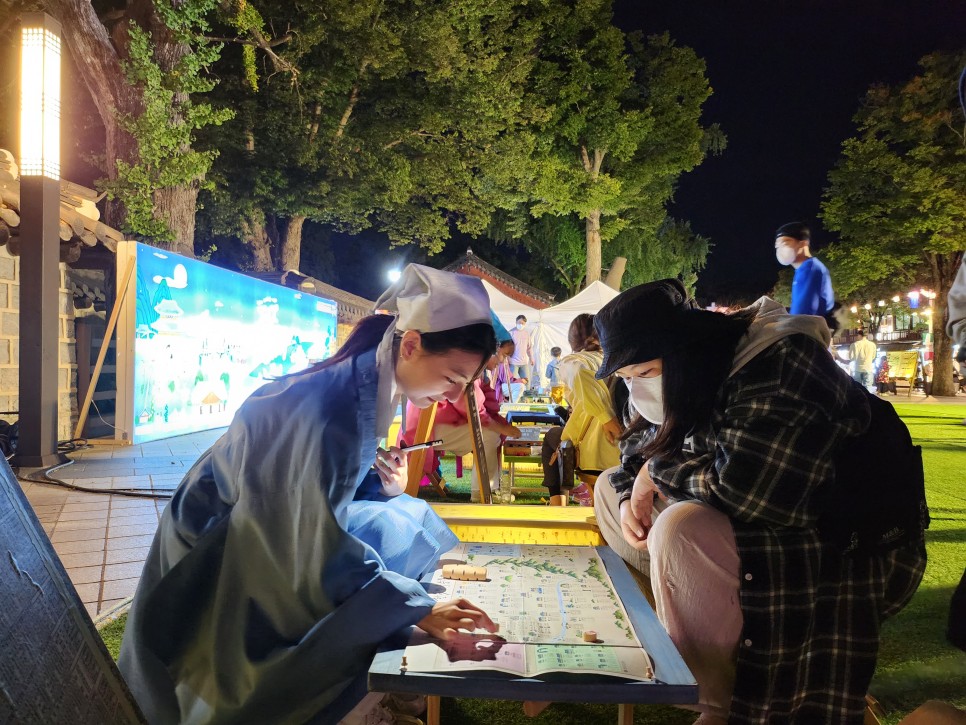 Along with the performances, people participated in the board game inspired by Korean traditional games. The storytellers hosted the board game and told stories while the game was being played.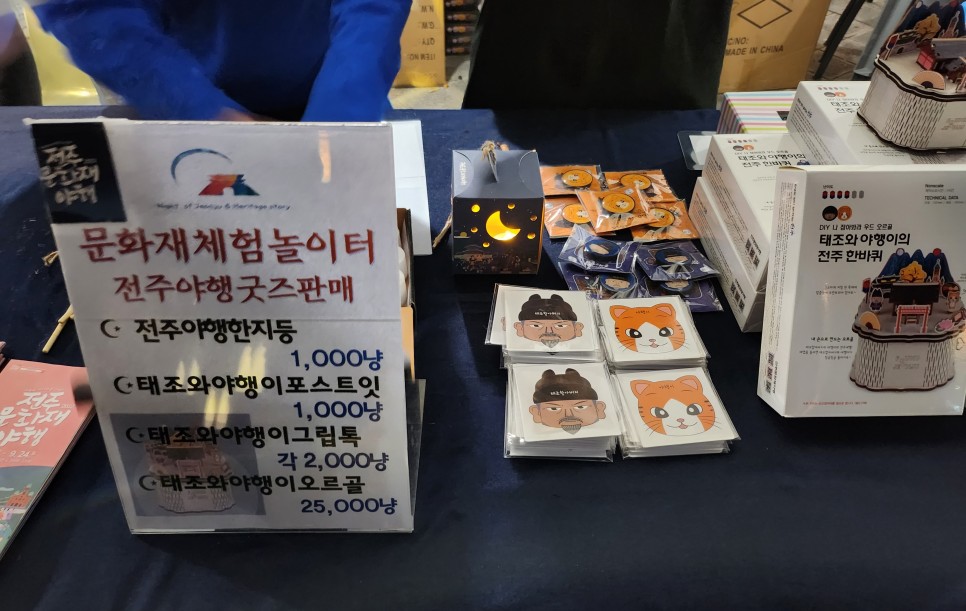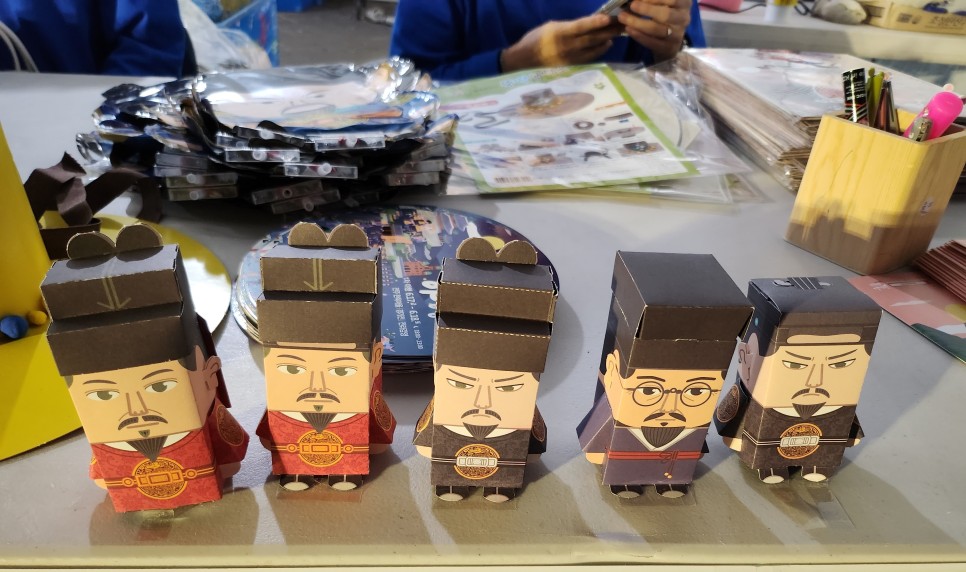 Many interesting goods were also sold and were available for experiences, including hanji (Korean traditional paper) lamps, paper gat (Korean traditional hat), and others. I also bought the hanji lamp and started assembling the lamp on the spot. It was so pretty that I held it around Jeonju Hanok Village during the festival.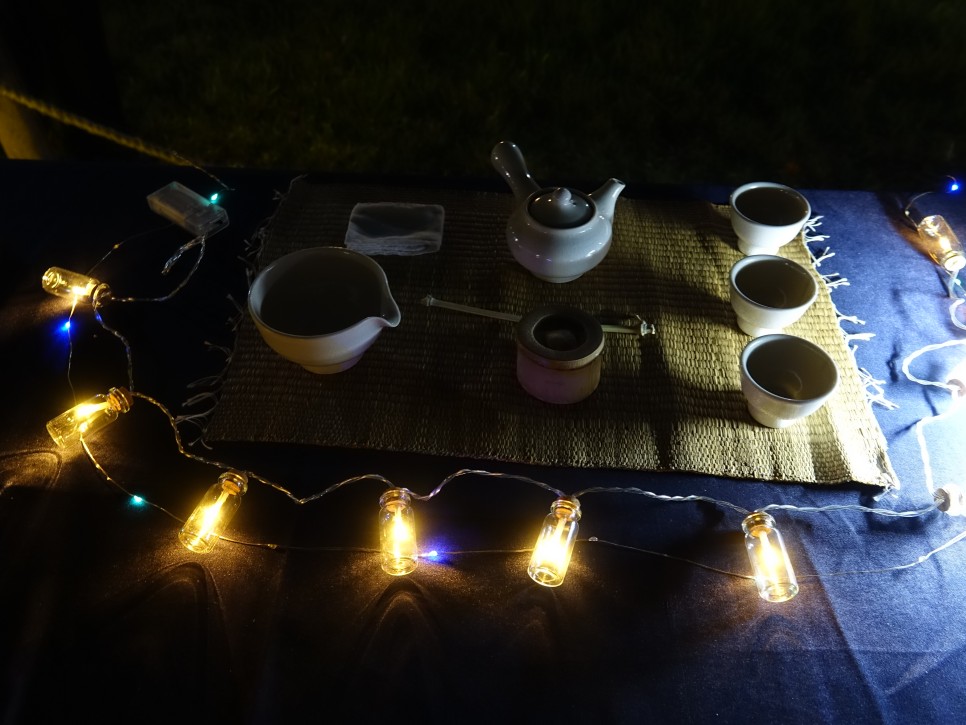 There were also the drumming and dancing performance and the tea ceremony for the cool autumn evening.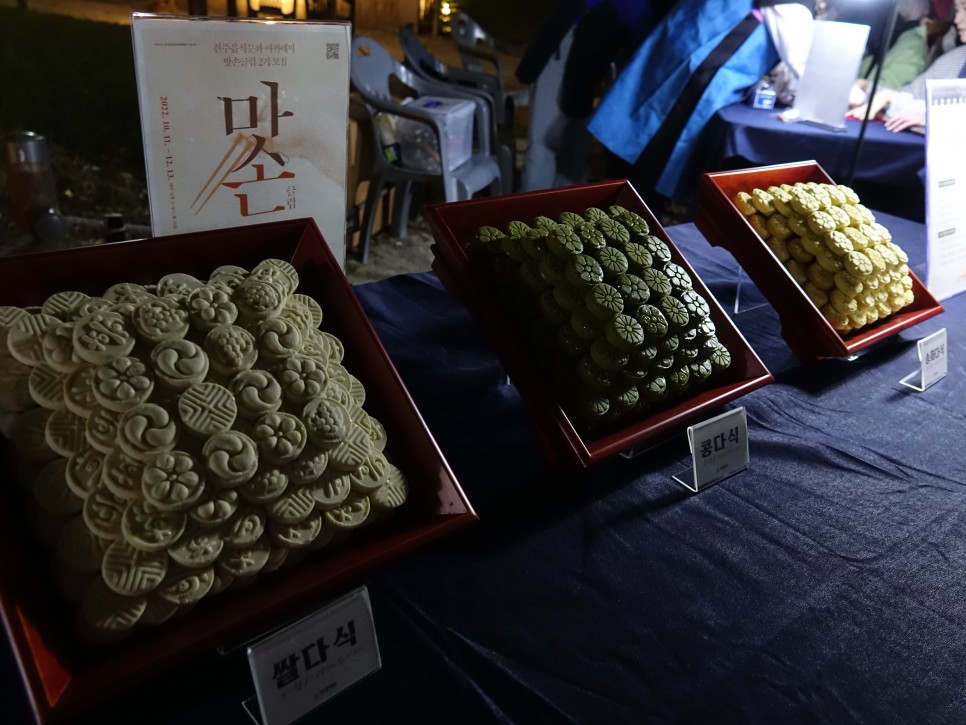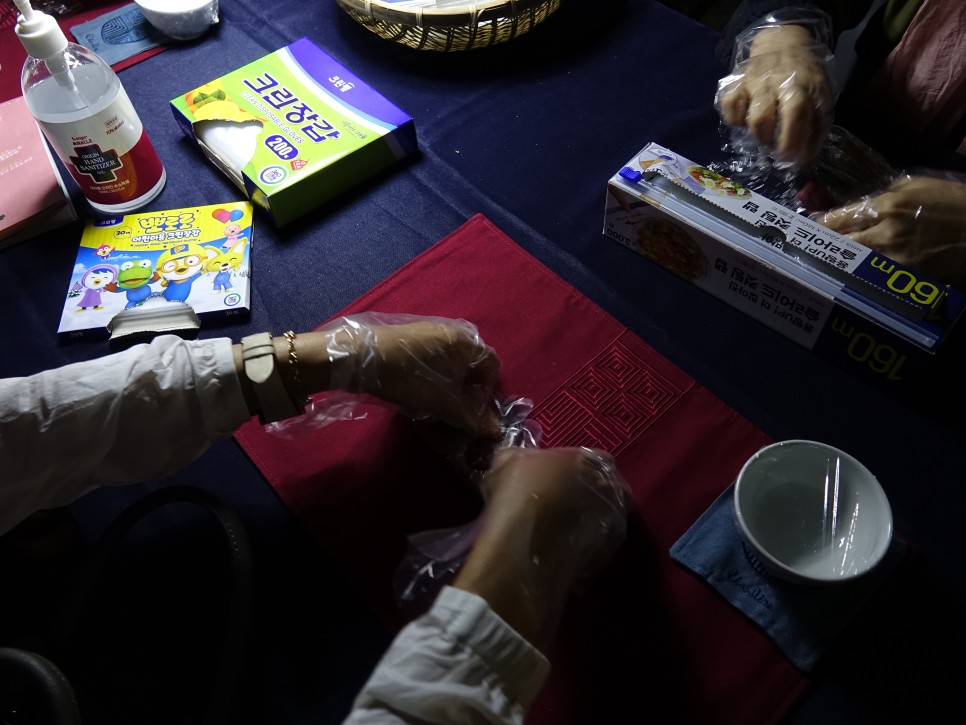 I liked dasik making experience. Dasik is a Korean traditional pressed cookie made with pine pollen, black sesame powder, or other powdered crops. The powders are mixed with honey or grain syrup and pressed in a wooden mold with different engravings into small cookies.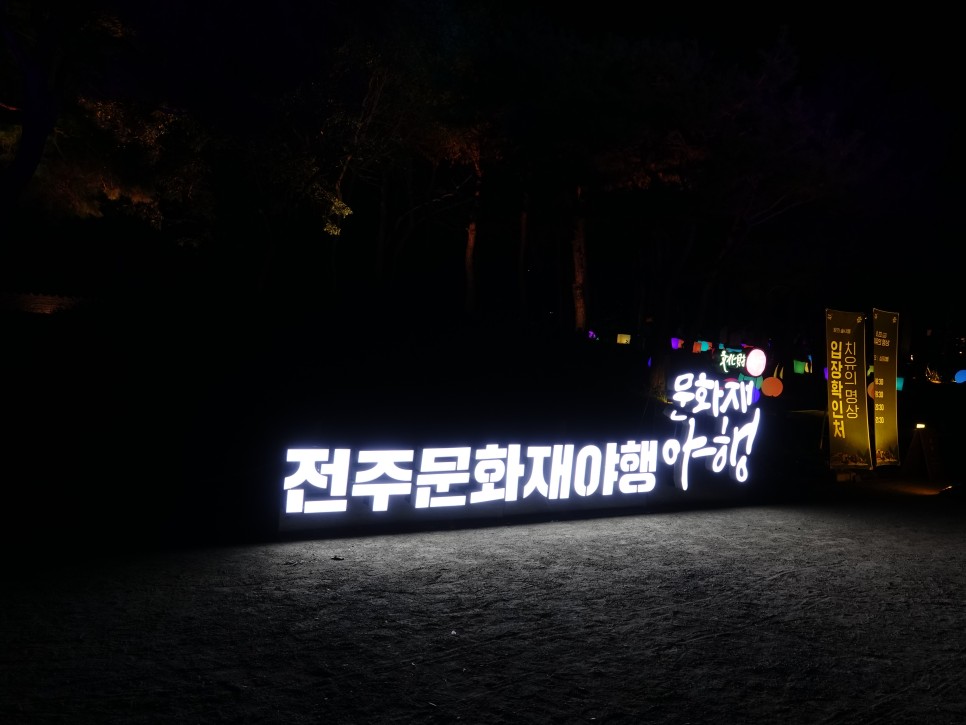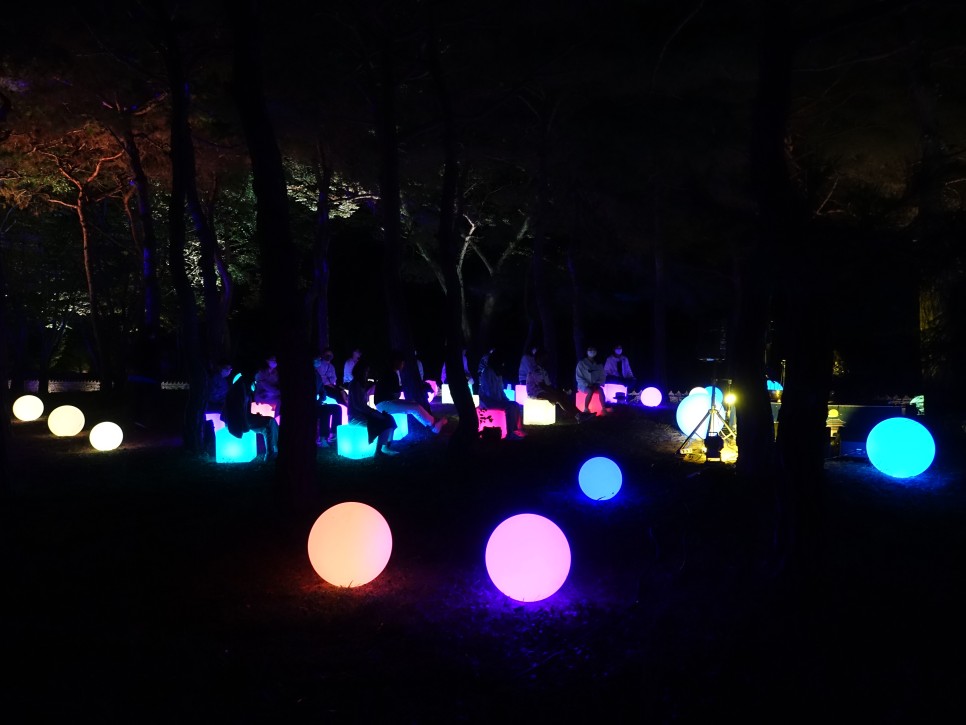 There was also a meditation section in the pine forest.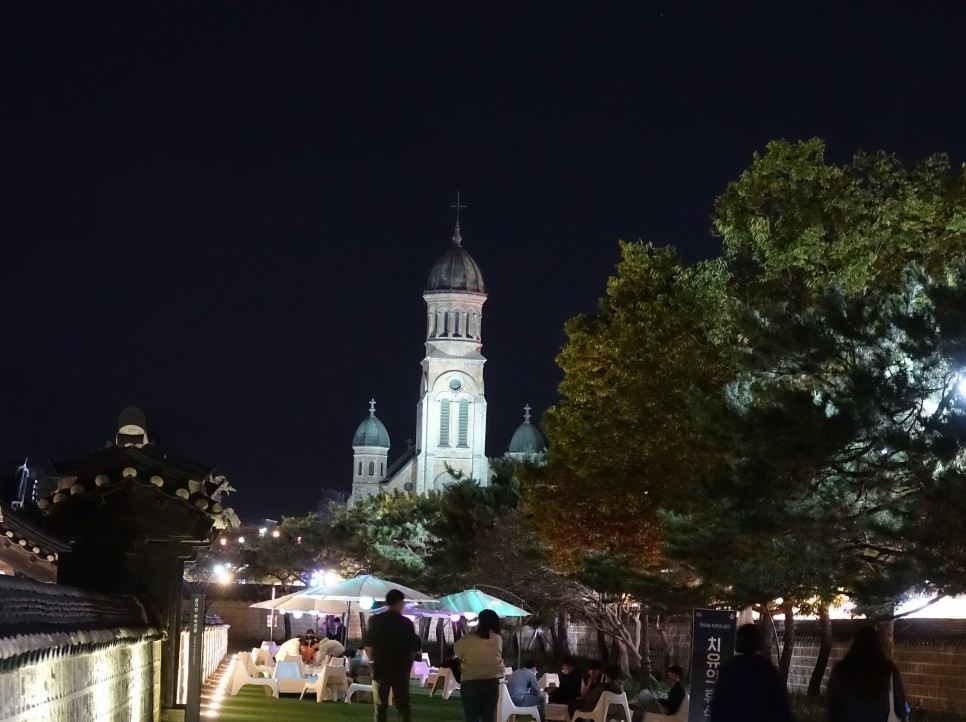 This was the rest area. It looks very comfy with a great view of the cathedral.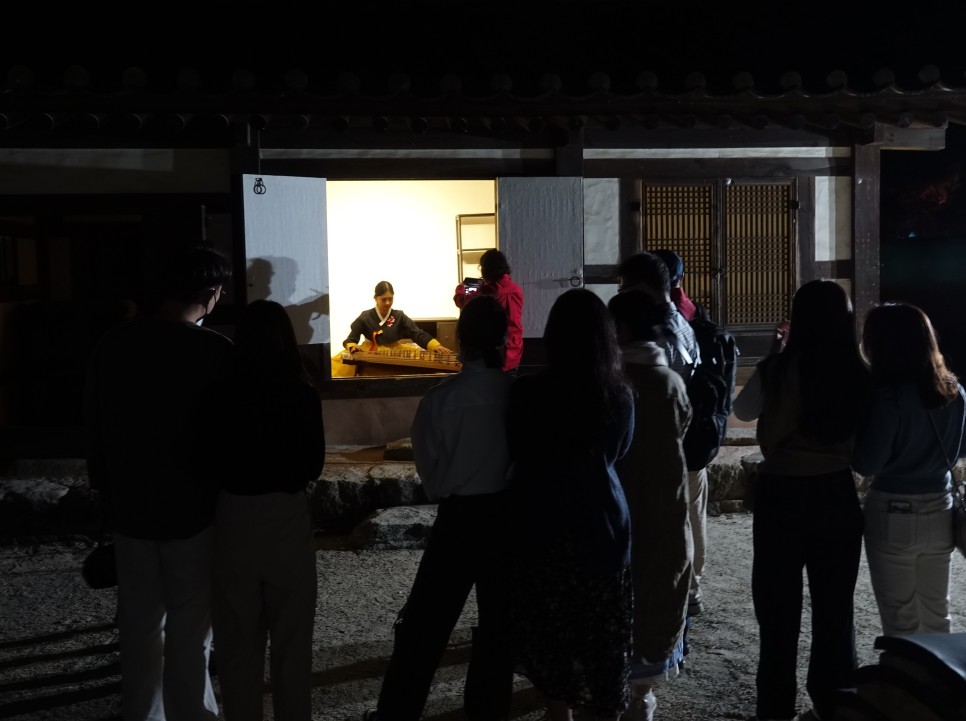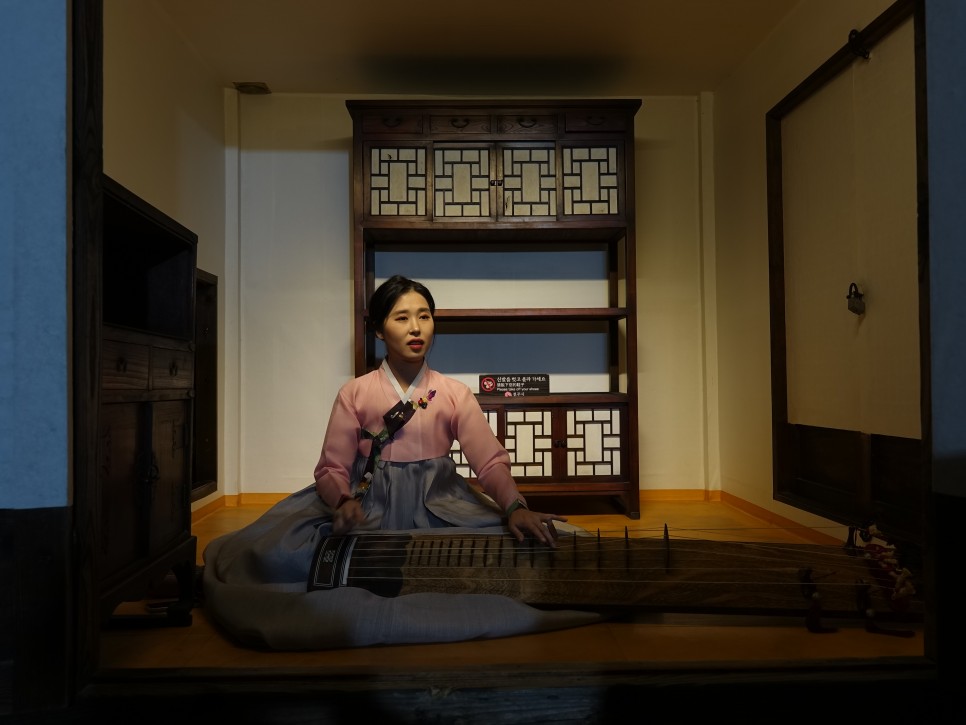 The Korean traditional music concert was also held. The music really went well with the ambience of the night in the Hanok Village.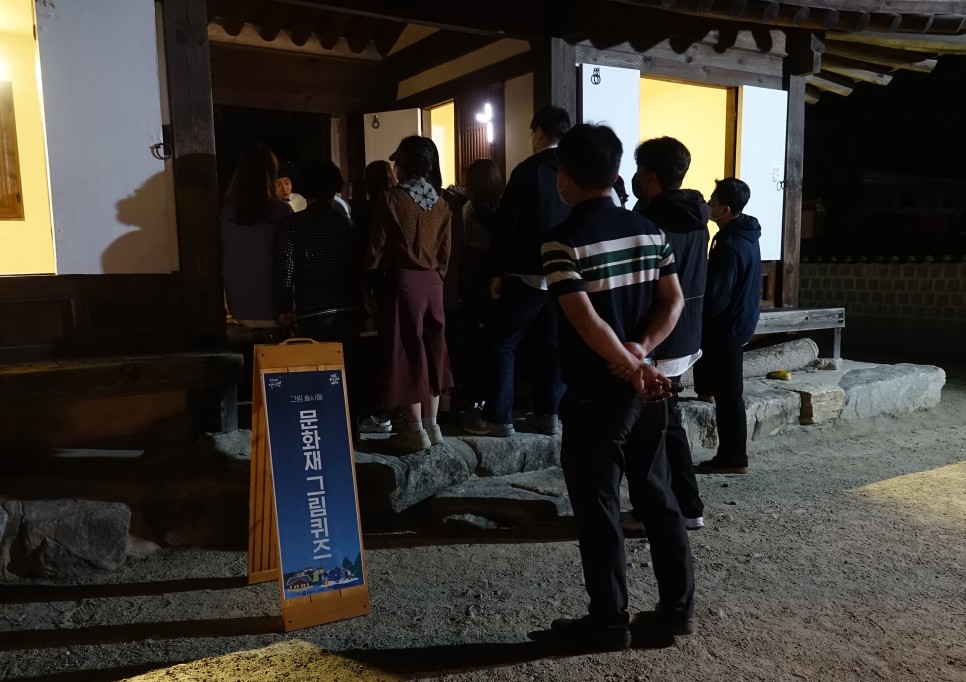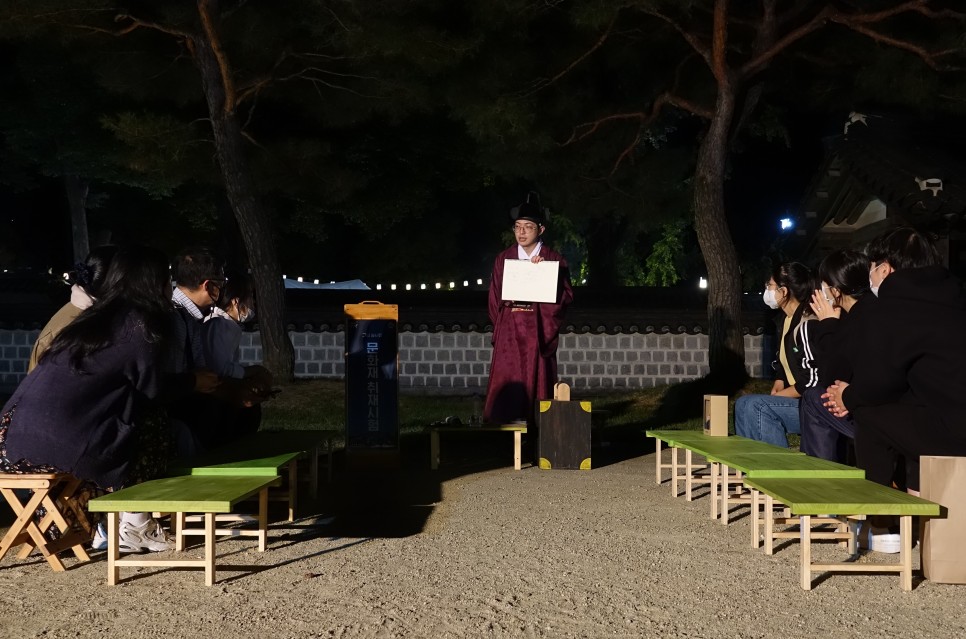 People also participated in the cultural heritage-themed quizzes.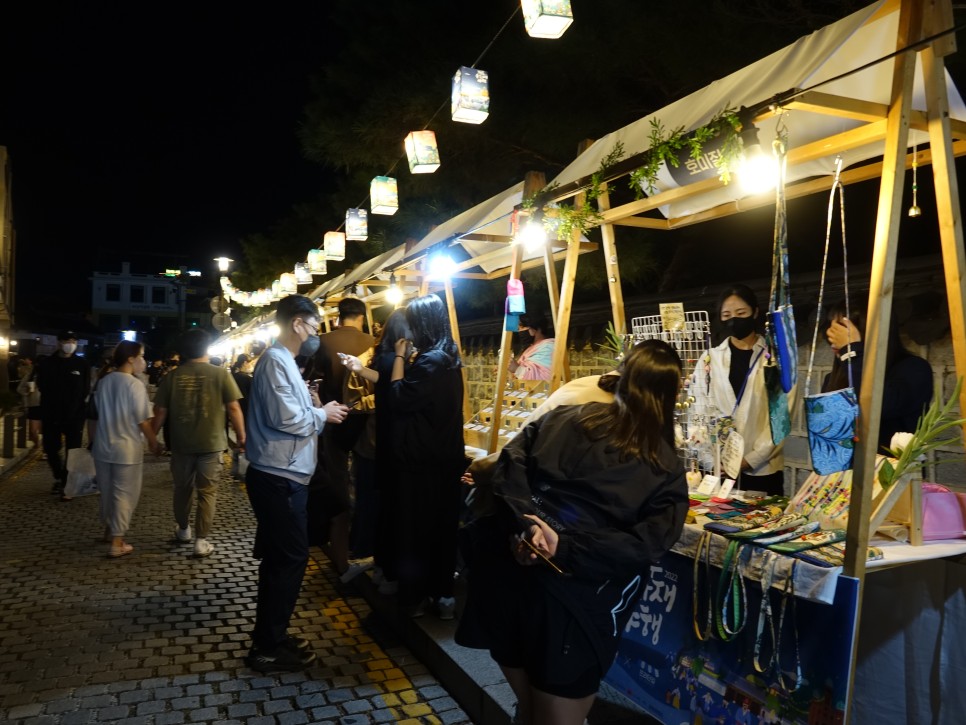 There was a flea market.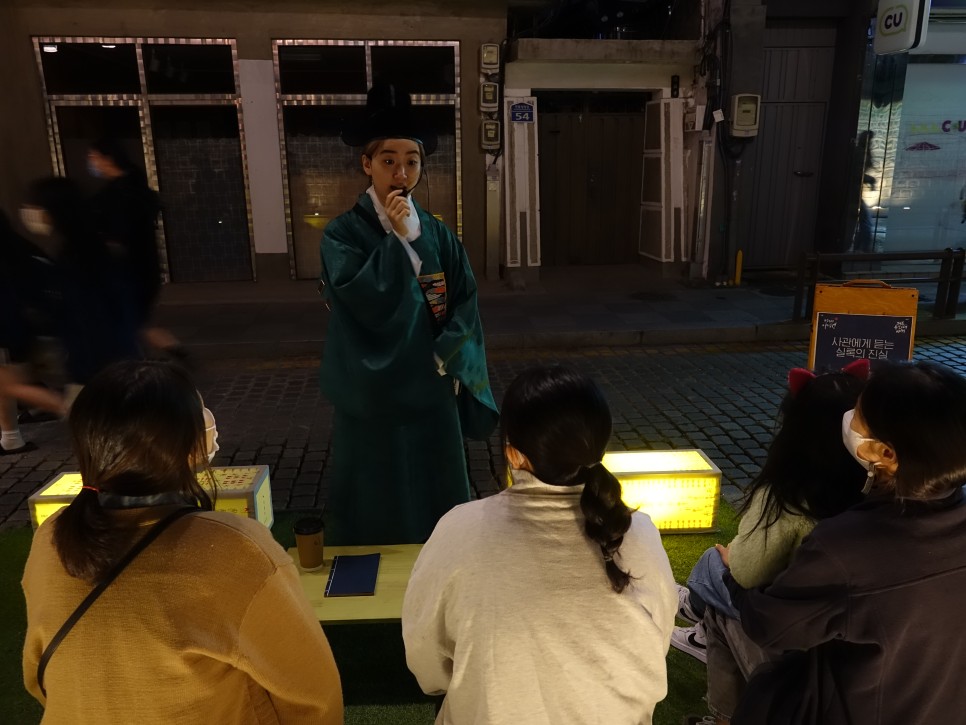 After the flea market were the storytellers. The storytellers are the drama students in the local universities. In the traditional historian costumes, they told interesting stories from the Annals of the Joseon Dynasty.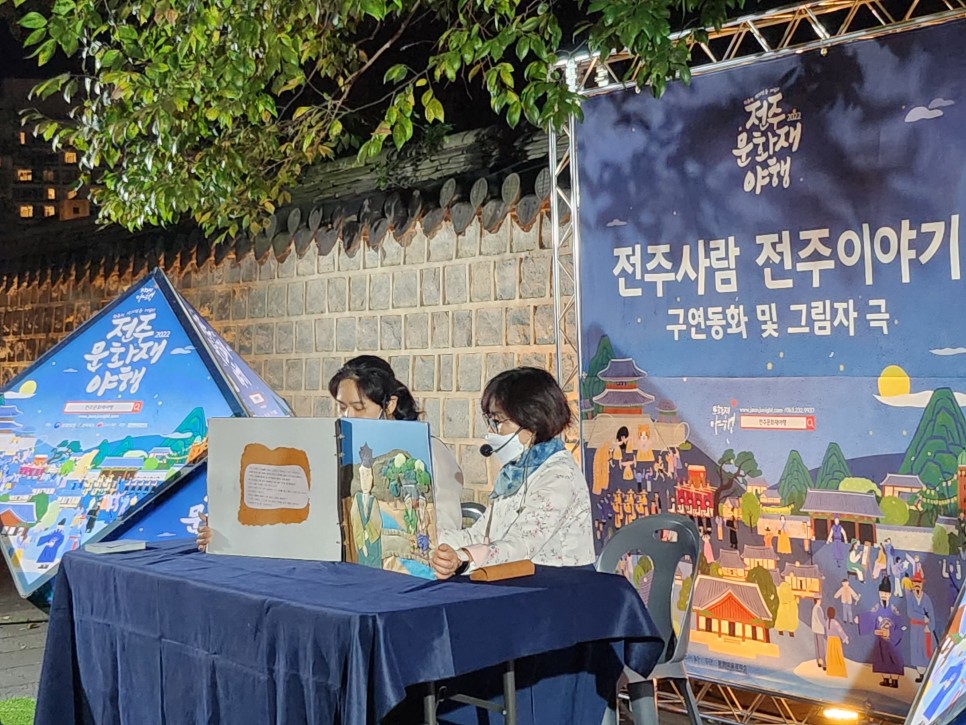 On the stone wall alley were fairy tale tellers and a shadow play.
Children loved the fairy tale tellers. They turned the unknown local legends into fairy tales.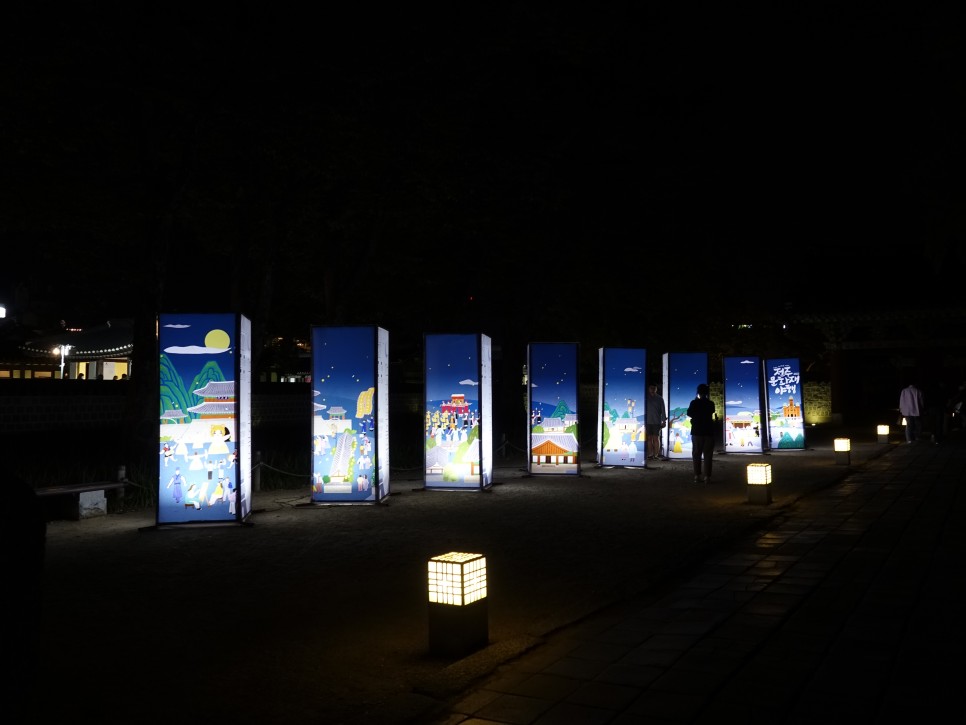 It was a very special evening in the festive Jeonju Hanok Village. When you visit Jeonju, check out the schedule for the 'Night of Jeonju & Heritage Story'!
The post This Autumn's 'Night of Jeonju & Heritage Story' appeared first on Jeonju City Blog.