Is your online booking system giving you the best ROI? We have a secret to share with you. Search engine optimisation is one of the best ways to help increase bookings on your own site. And we're going to show you exactly how to leverage this to your advantage.
Search engine optimisation strategies and techniques are an excellent way to attract more visitors to your business site and boost bookings directly on your website. No need for expensive third parties.
SEO is one of the most proven marketing strategies that help optimise content, increase visibility, and improve your business website positioning in search engine results pages (SERPs).
But how do you convert these views to bookings and avoid paying third-party agents? Well, you'll find the best ways to use SEO for more direct bookings in this guide.
So if you want to rank higher in SERPs and monetise your content, have a look at these helpful tips below.
SEO vs PPC vs Social Media in Travel Marketing
SEO, pay-per-click (PPC), and social media are all effective tools that you can leverage to increase direct bookings.
Social media platforms like Facebook, Instagram, Twitter, Pinterest, TikTok, and YouTube have millions of users. With effective social media marketing and a strong online presence, these users could potentially view your content, experience wanderlust, and make a booking.
In addition, your social media presence will help to improve brand awareness, credibility, and trustworthiness.
Research studies indicated that 86% of individuals (and 92% of Gen Z) become interested in a particular location after viewing user-generated content. Additionally, 89% of individuals said they would post about positive travel experiences on social media. That said, social media and user-generated content are great ways to encourage digital word of mouth.
​​This inspiration takes users into the awareness stage of the buyer journey. Following this, they'll likely research and compare different offerings. As there are numerous hotels, tours, and other travel options, this can make people feel overwhelmed and anxious.
According to recent statistics, the growth rate of the online travel sales market is around 15.4%, and online hotel bookings have grown by 10.3%. So it's important that your services can be found when people are searching and shopping to help them make an informed decision and take action on their inspiration.
There are several pros to PPC too. It can enable your business to appear first on search engine results pages, provide quick results, promote unique offerings, and more. This can be quite useful for users looking for last-minute bookings.
While PPC advertising can get you to the top, it can be a very costly long-term strategy, mainly if it's not producing the desired sales or leads. SEO is more cost-effective in the long run and helps generate organic traffic and bookings.
So which tool should you use? Ideally, you want a marketing strategy that includes all 3. But when you're looking to save on your budget, generate free traffic, and increase your ROI, SEO is the way to go.
Search Engine Optimisation Tips For More Direct Bookings
Here are a few SEO tips and tricks you can implement to increase direct bookings and succeed in the travel industry.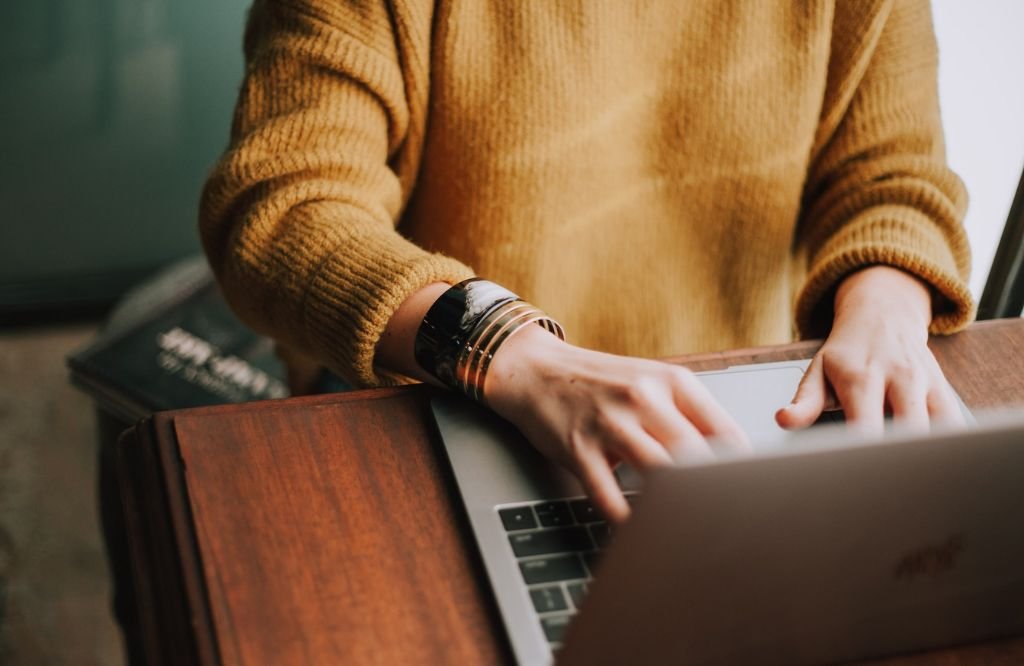 Understand Your Audience & Search Intent
Search intent relates to why a user is searching for something and what they are hoping to gain from it. Understanding your audience and their search intent is an essential part of getting them to enquire and book with you. That said, your content should align with the readers' intent.
The words and phrases they put into search engines show their search's purpose. Knowing and understanding this can help you develop an SEO content strategy and attract relevant users to your site.
There are several types of search intent, including informational, navigational, transactional, and commercial intent. Informational intent relates to users searching for information on a specific topic, while navigational refers to users trying to find something like a specific website.
Image source: WordStream
For direct bookings, you'll want to target those with transactional or commercial intent. Users with transactional intent are searching for a specific product or service with the purpose of buying something.
Commercial intent relates to users who are researching and want to buy something in the near future. These users have transactional intent but need more information – and that's where you can come in and convince them.
Conduct Keyword Research
Keywords are the words and phrases that people put in search engines. It's a crucial element of SEO and guides what you should build your content around.
As a broad range of keywords is applicable to your business and location, it's essential to ensure that your travel keywords and content align with your audience's search intent. Additionally, it will be seen as relevant and valuable by Google – and will then hopefully be put in the Google search results of your target audience.
Keysearch is an easy and affordable keyword research tool if you just starting out.
Find the Right Keywords
In addition to user intent, you'll want to conduct keyword research to find the right keywords and establish if you can potentially rank for them. You'll also want to compare your site's domain authority (DA) with those ranking in the top 10 of Google.
Your keyword strategy should include target words and phrases related to your business features and offerings. You can start by creating a list of terms related to your article idea, then use a keyword research tool, such as Ahrefs, Google Keyword Planner, Keysearch and Ubersuggest.
Researching keywords will help you to create content that aligns with user intent and provide other insights, including the search volume, clicks, and keyword difficulty – important metrics to know for a sound SEO strategy.
Use Related & Buyer Keywords
After you've established your main keyword and topic, it's also beneficial to use related keywords. For example, if your main keyword is "best hotels in Barcelona for families", you'll want to include variations like "family accommodation in Barcelona" in your content.
For booking-related content, you should prioritise buyer keywords to attract users with transactional user intent. Generally, buyer keywords would include words such as "book", "review", "price", "buy", "best", "top", "budget", and more. If you're unsure whether something is a buyer keyword, think about whether a person wants to buy something when searching for this.
Have a Good SEO Content Strategy
On-page elements are one of the most important ranking factors, and implementing an SEO content strategy on your direct booking website is crucial to improve your rankings in search results. It allows you to organise your content to satisfy user intent and strengthen your brand positioning.
It's important to focus on the user experience, content distribution, and your business value proposition. An effective content strategy will help with several SEO ranking factors, such as on-page elements, depth and accuracy of content, and content freshness.
Include Valuable Content
Having good quality content is an essential aspect of an SEO strategy. You'll want to ensure that your content is relevant, trustworthy, authoritative, and unique to provide readers with in-depth, up-to-date, reliable content.
Those looking to make bookings are generally in the research or comparison phase of the buying cycle. So you should be focusing on creating content that helps them make the purchase decision, promote it with buyer keywords, and add easy-to-use booking buttons and call to actions to convert users and generate profits.
Additionally, the content should be easy to read and navigate for a positive user experience.
Have Good Headings and Structure
One way that you can make your content more user-friendly is by ensuring that it has a good heading structure. Not only will this help readers to digest your content, but it helps Google to crawl through a page, understand your content, and determine how it will rank your content.
In this way, headers are a vital part of your on-page SEO strategy for both readers and search engines.
This is one of the best ways to see if your page is optimised. Use a page header checker tool to check that you have one H1 on the page with your target keywords, a couple of H2s with some of your keywords and a few H3s with some keywords. If you are missing an H1 or have multiple, or don't have keywords in most of these, you might have a problem with your on-page SEO.
Have Clear Call To Actions
A call to action (CTA) is an important element on a webpage which encourages users to take action, like clicking on CTAs to book. If you do not have clear CTAs, users might not know the next steps and exit your site.
So, be sure to focus on the wording of your CTA. For example, instead of using anchor text such as the name of a hotel or tour, you could have "make booking" or "ask for a free quote".
Additionally, it's good to test out different ways to present your booking buttons, such as using comparison charts, widgets, or banners.
Image source: My Private Paris
Create Local SEO Content
Local SEO involves increasing your business's visibility in local search results. It helps to improve your website's relevance for search queries and aids your authority.
So what does local SEO involve, and how can you improve your efforts? It includes managing online reviews, social media engagement, focusing on local content, and more.
One way to implement this is by including focus keywords and destination names in your titles, web page URLs, header tags, and meta descriptions. You can also list your business on Google My Business.
Streamline Your Online Booking Process
Implementing direct bookings on your site helps reduce commission costs, increase brand awareness, and enhance customer relationships and communication. It allows you to have more control and provide users with personalised experiences.
According to recent trends, direct bookings increased from 11.8% (2019) to 21.5% (2021), showing an 82% increase in just two years, and this number continues to grow.
A few ways to add an online booking system to your website include:
Using WeTravel to implement a booking and payments platform
Hiring a programmer to develop a custom-coded booking engine.
Using an application program interface (API).
The option that best suits you would depend on several factors, such as your business size and budget.
Optimise the Loading Speed of Websites
Research indicates that 1 in 4 visitors will leave a website if it takes longer than 4 seconds to load. Additionally, a 1-second delay results in a 16% reduction in customer satisfaction, and approximately 46% of users do not revisit sites with poor performance.
The loading speed of a travel or hotel website is one of the most influential factors when it comes to ranking and user experience. Maintaining your site's loading speed is crucial as users are often impatient. As a result, they'll likely move to another site, leaving you with an increased bounce rate rather than bookings.
A website with a slow loading speed is not favourable for SEO and leads to poor user experiences. To combat poor performance and keep users on your website, here are a few ways to improve your site's loading speed:
Compress and optimise images
Minify CSS and Javascript files
Eliminate render-blocking resources
Leverage browser caching
Reduce the number of redirects
Manage Online Reviews
Managing your online reviews and reputation is vital for a successful digital marketing strategy. You'll want to know previous customers' experiences, how they perceive you, and where you can improve.
In addition to influencing your brand reputation, online reviews are a key element in a potential customer's purchase decision. It can motivate them and positively impact their behavioural intention towards your offerings. It's important to manage your reviews as Google and users use them as a trust factor.
To encourage positive reviews, you can ask previous customers for a review of their experience in thank you emails. Keep in mind that it's best to respond to those reviews timely and keep track of your reviews for effective online reputation management.
While negative reviews are not favourable, they provide value and insights into areas that require improvement. Like with positive reviews, you should respond to the negative ones promptly and sincerely and ease concerns other potential customers might have due to the review.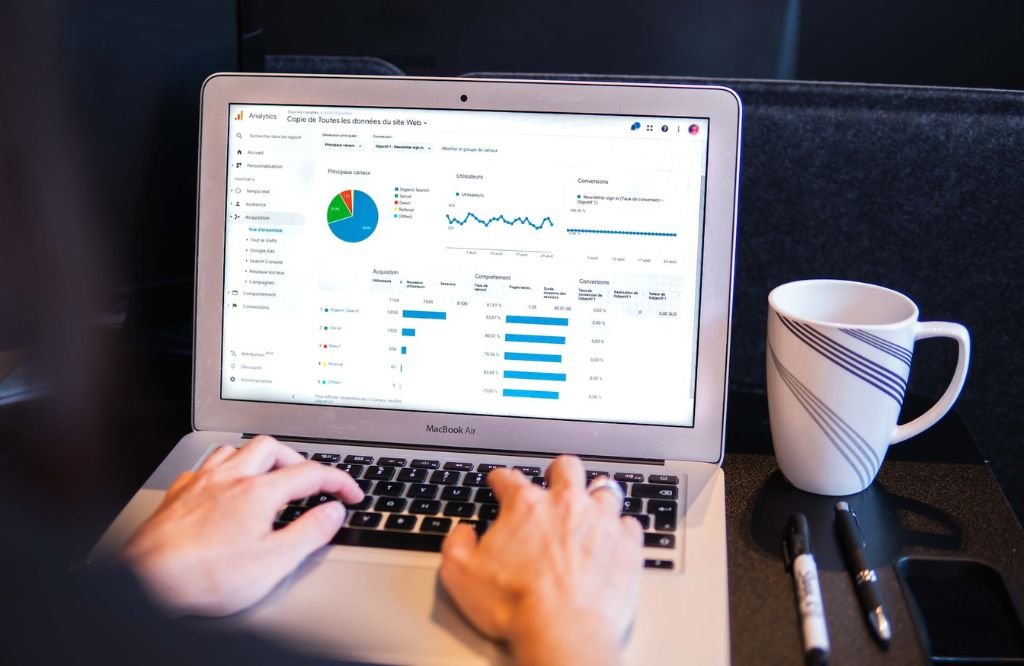 Monitor Metrics, Experiment, and Improve
While SEO is essential in carrying out the ultimate marketing strategy to get more direct bookings, it's important to remember that you might not achieve the desired results after the first attempt. It can take a couple of months to see the results of your SEO efforts, but it's certainly worth it in the end.
As such, it's important to analyse your website performance, including the page views, clicks, and conversion rate. By monitoring your website, you'll better understand whether you're on track to achieve the desired outcomes. From here, you can experiment and better understand what works best for your site.
There are several tools that you can use to analyse your website traffic and performance, including Google Analytics and Google Search Console. Keep in mind that pages, particularly money-making pages, need to be optimised to ensure the information is up-to-date and relevant.
Ready To Use SEO To Gain Direct Bookings?
As people rely more on the internet for answers, it allows the opportunity to provide them with solutions and convert them into customers. With a well-executed SEO strategy using the efforts outlined above, you can improve your rankings, reputation, direct bookings, and customer base.
So what are you waiting for? Try these SEO efforts to get people clicking on those booking buttons.
The post Using SEO To Get More Direct Bookings | Tips & Best Practices appeared first on Travel Tractions.