Much snow is expected this winter when compared to the last year. It snowed a lot in Jeonju this week and the week before.

Jeonju Hanok Village, when covered in snow, is quite extraordinary. I visited the Hanok Village to appreciate the snowscape. The Hanok Village from the Omokdae Pavilion and the Namcheongyo Bridge seemed more beautiful with snow.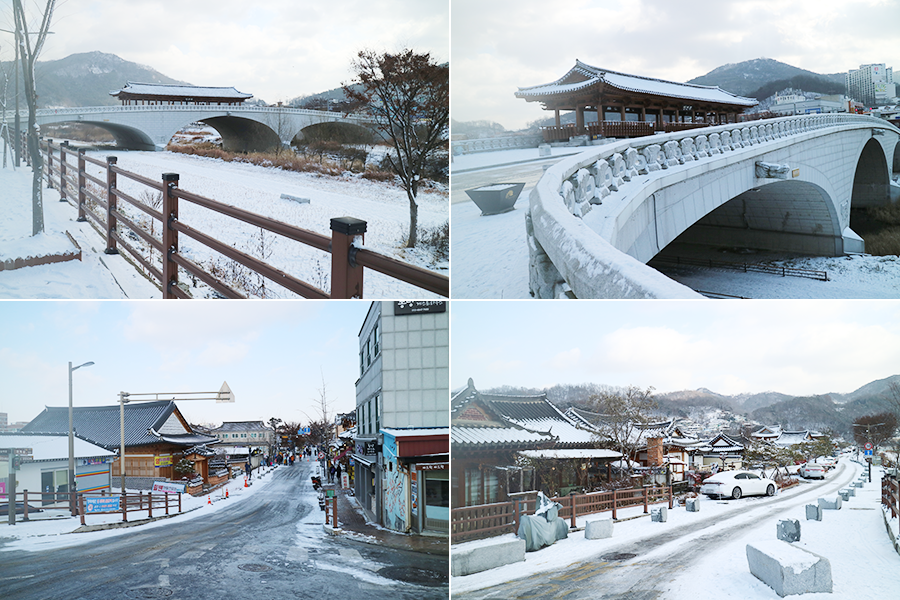 It was a Sunday morning, but the streets of Jeonju Hanok Village were already crowded. Families, friends, and couples wore various hanbok (Korean traditional attire) and were taking photos against the snowscape.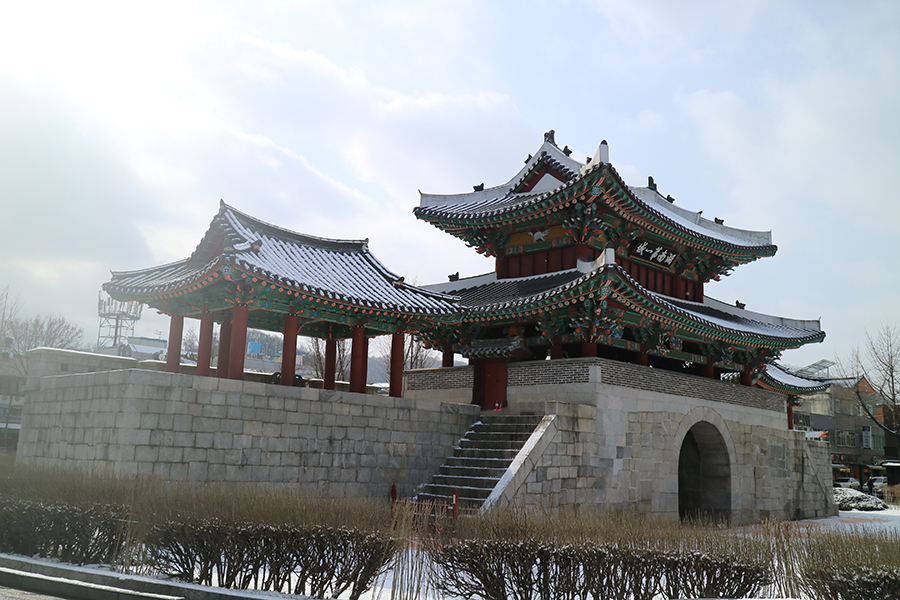 Started walking from the Nambu Market. I walked along the Jeonjuchun River until the Namcheongyo Bridge. Jeonju Hanok Village covered in snow seemed very calm and serene.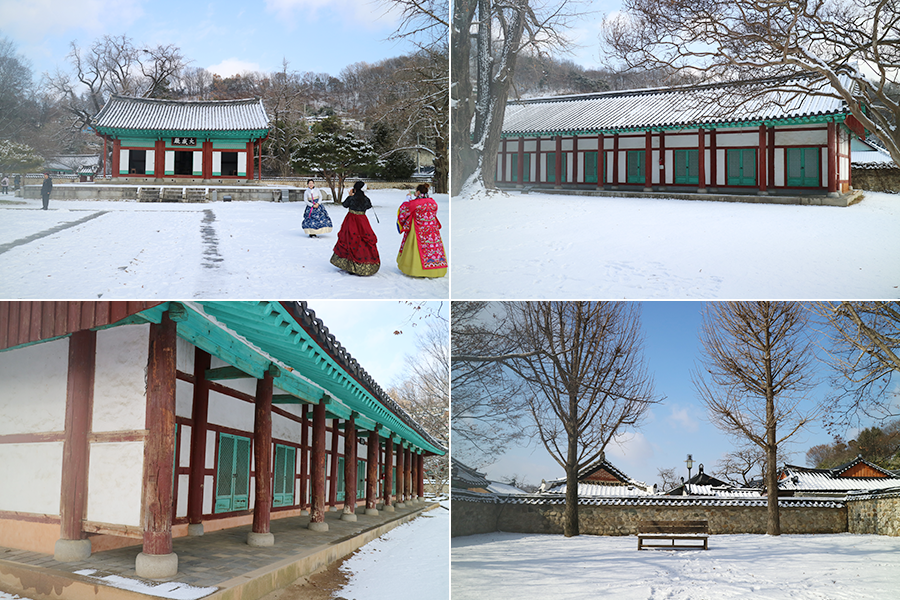 The giant gingko trees of Jeonju Hyanggyo (Confucian School) are also covered in snow. Jeonju Hyanggyo is most popular during autumn, when the gingko leaves turn bright yellow. However, this place is also beautiful when covered in snow.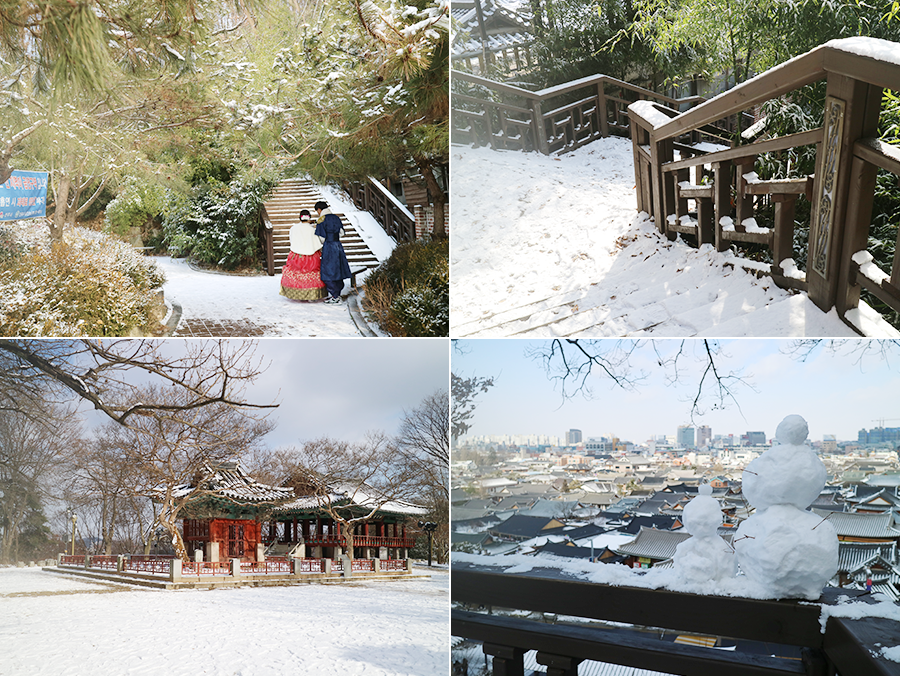 I walked along the trail that leads to the Omokdae Pavilion. On the trail, I can appreciate the view overlooking Jeonju Hanok Village from above. I also see some cute snowmen.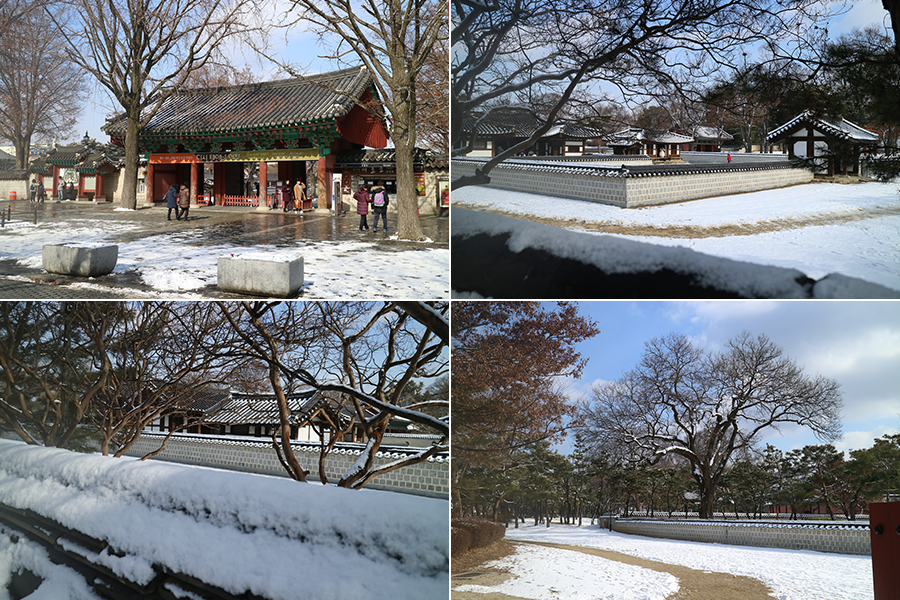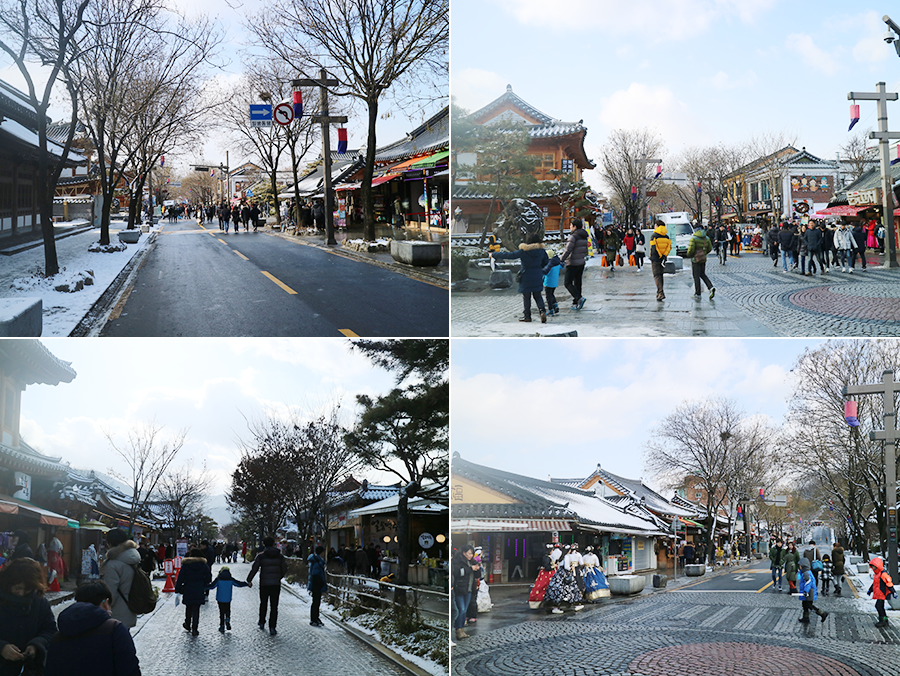 The Taejoro Street, the main street of Jeonju Hanok Village, was slightly less crowded than the usual weekend. People seem to have forgotten about the cold weather. The snow on the street was almost gone and I didn't have any problem walking on the street.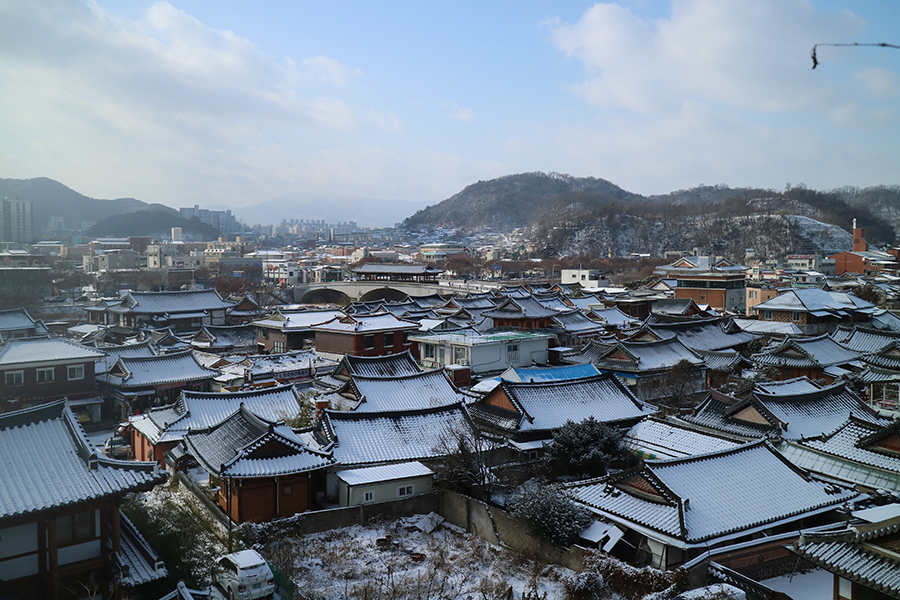 To enjoy the snowscape, I recommend Sum-gil, a walking tour trail of Jeonju Hanok Village. If you walk Sum-gil, you'll be able to view the Hanok Village from the Omokdae Pavilion and Namcheongyo Bridge. The trail is usually rather uncrowded and you'll be able to enjoy the serenity and calmness of Jeonju.
Winter in Korea may be cold but when it snows, it becomes more beautiful. I always look forward to visiting Jeonju Hanok Village when the black tiled roofs are covered in snow. Still, stay warm and travel safe!
The post Winter Trip to Jeonju Hanok Village 'Snowscape' appeared first on Jeonju City Blog.