"Jeonju's Ultimate Food Spot: Two Secret Home-Style Meal Spots Only Locals Know About"
When you hear 'Jeonju,' don't your taste buds just start dancing?

It's often hailed as the 'home of taste,' and it more than lives up to this title. Today, I'm about to take you on a mouthwatering journey through two hidden gems of Jeonju's food scene, where you can savor heartwarming, and authentic Korean home-style meals. They say, "Koreans have a rice heart," and there's something incredibly satisfying about enjoying a meal that tastes just like home, especially when the bustle of life keeps you away from your own kitchen.
Many would be curious about these best-kept secrets that only Jeonju locals frequent. There are countless well-known home-style meal places in Jeonju, but after a lot of thought (and a lot of taste tests), I've handpicked two standouts that are positively brimming with flavor and passion. Are you ready for this culinary adventure? Buckle up, because your taste buds are in for a ride!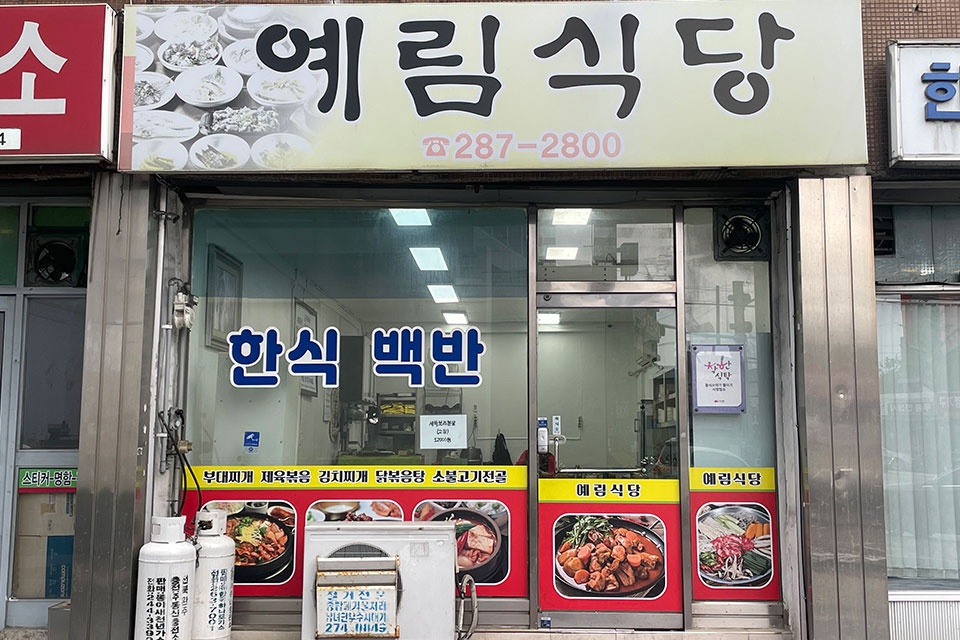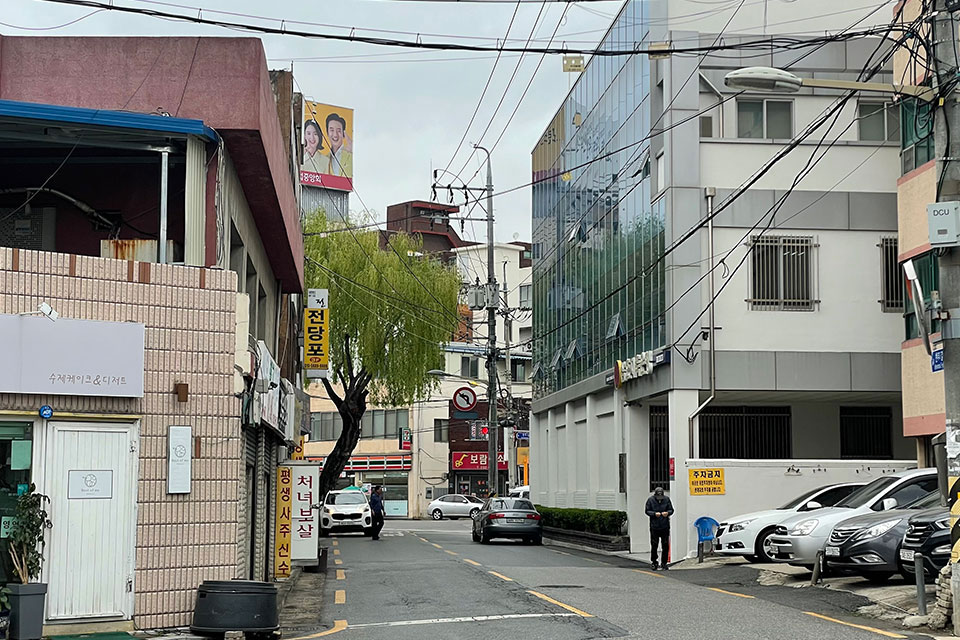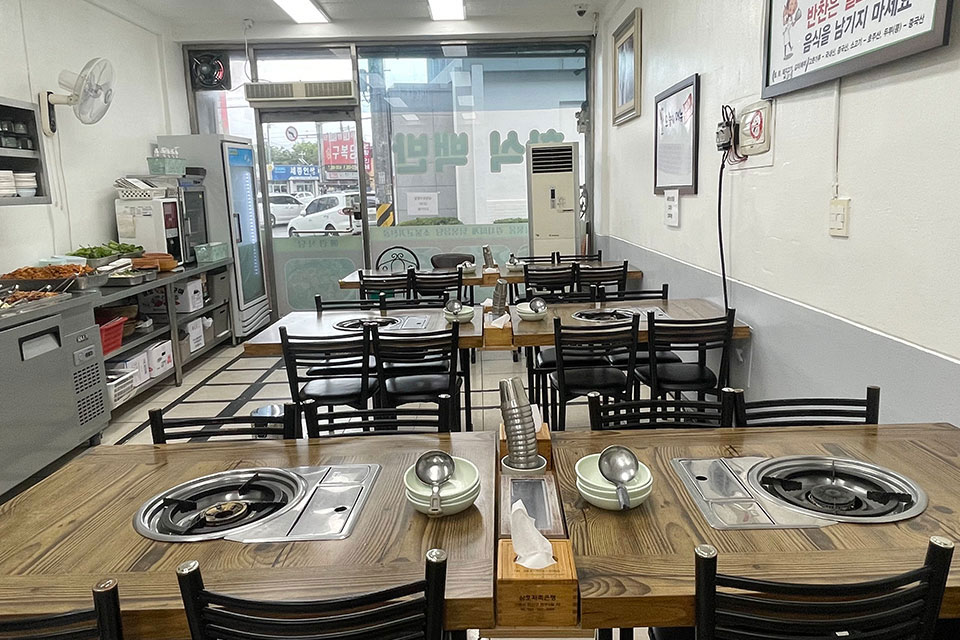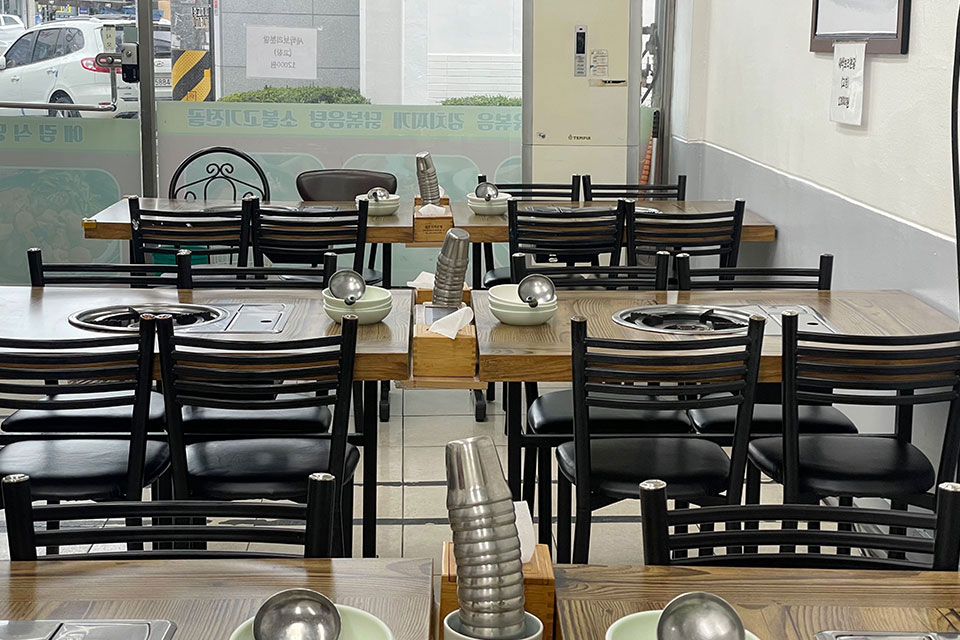 Home-style Buffet Meals by Jeonju :
Introducing the 'Yerim Restaurant'
Hidden right between Jeonju City Hall and the Korean Traditional Culture Center, you'll stumble upon Yerim Restaurant, a petite eatery that is a hot spot for the local office crew! There's a certain charm about this place, but beware – with the limited number of tables, you've got to dash there right after opening if you want to snag a spot during lunchtime.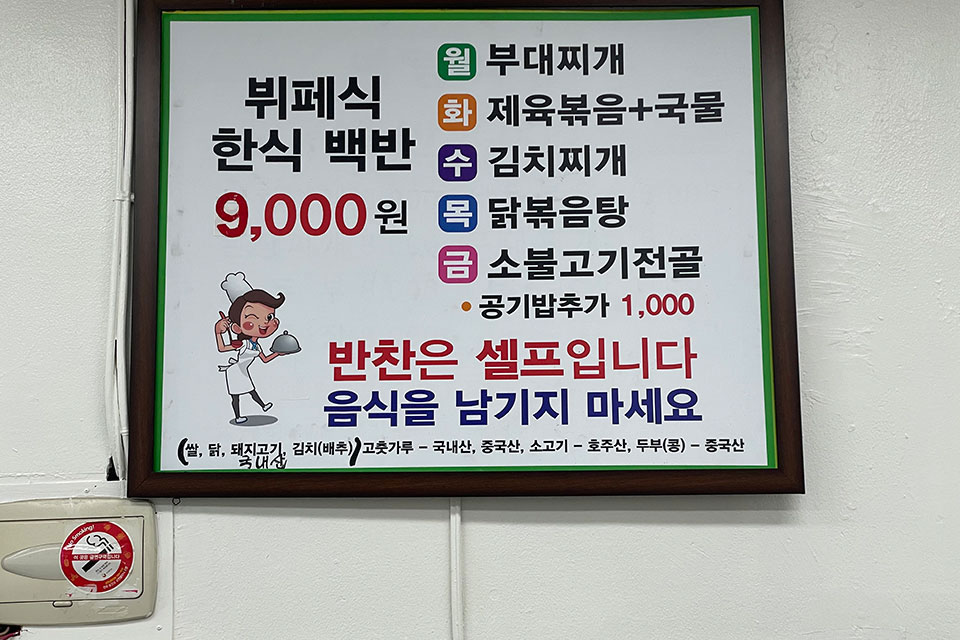 Now, what sets Yerim Restaurant apart is the delightful element of surprise! The main stew menu changes each day, so you're in for a treat with a new menu to explore daily. Say goodbye to the lunch decision fatigue, and hello to a buffet-style, eco-friendly meal that promises less food waste.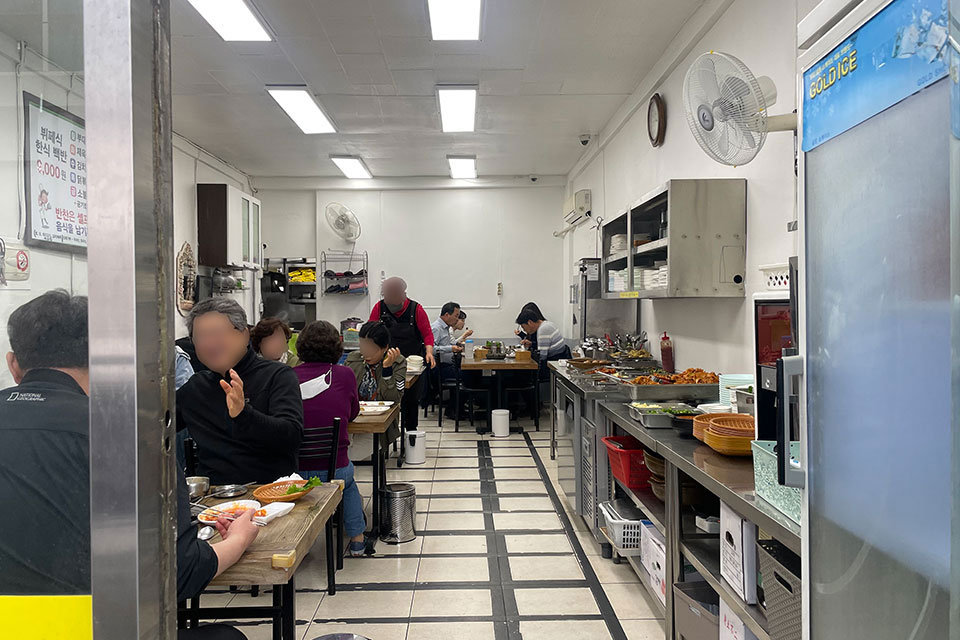 Rushing in with my colleagues as soon as the doors opened, we were lucky to secure a spot. And believe me, it was a whole blur as the restaurant filled up in no time!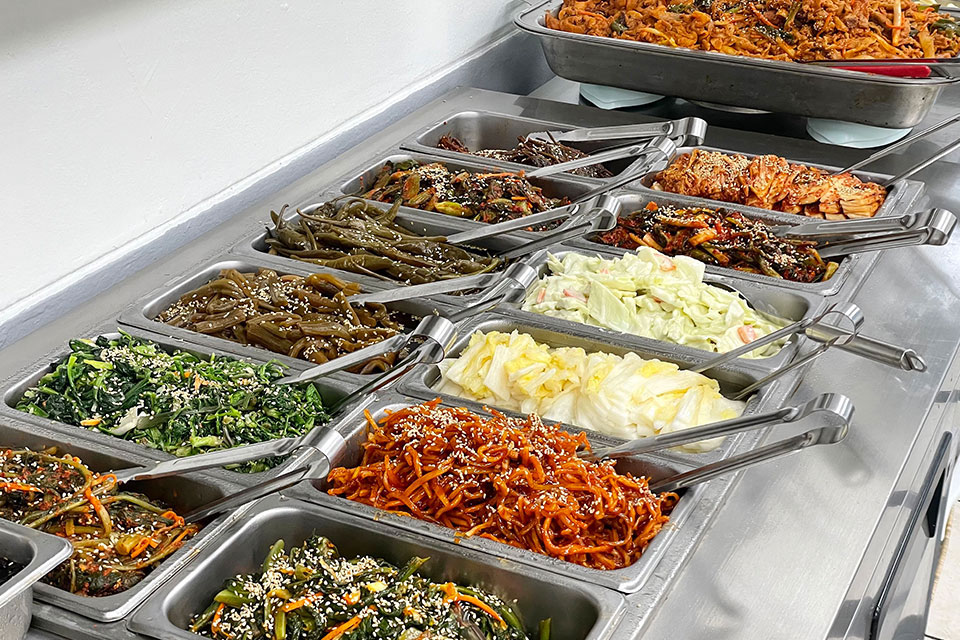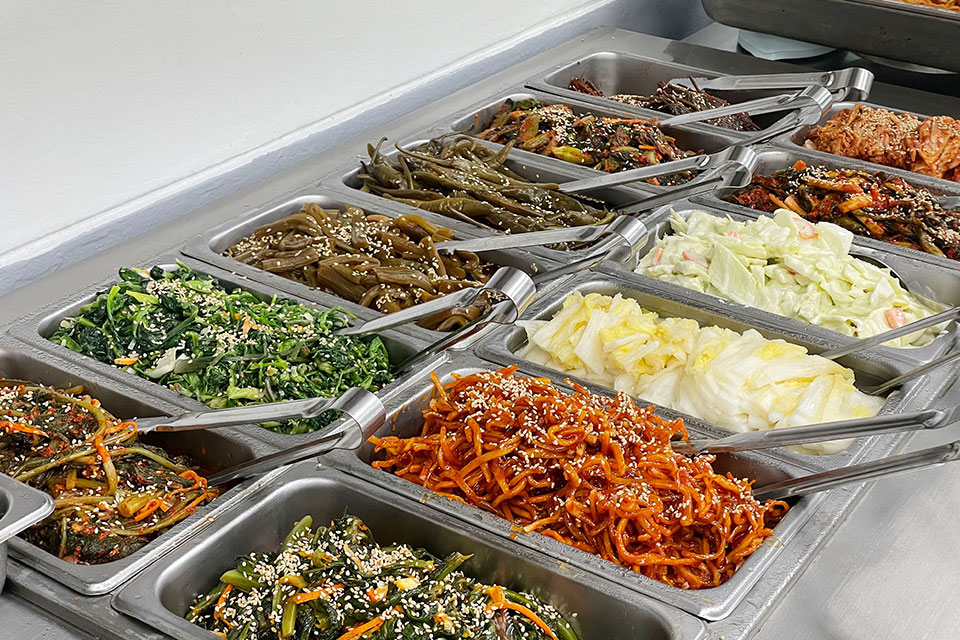 The main dishes for today were spicy pork stir-fry and cheonggukjang. As a fan of Korean food, spicy pork stir-fry is one of my favorite dishes!
A bowl of rice with it vanishes in no time.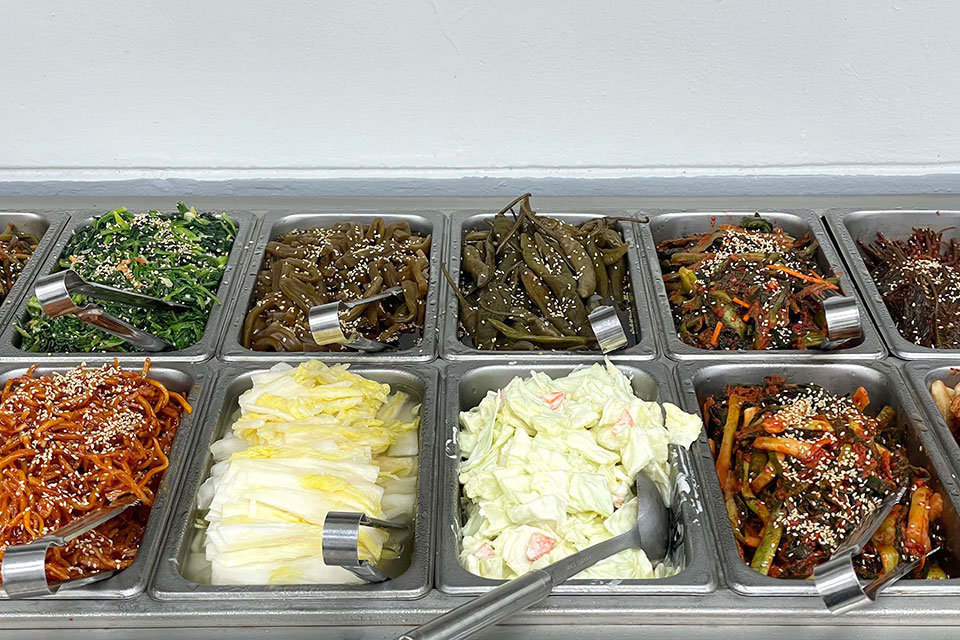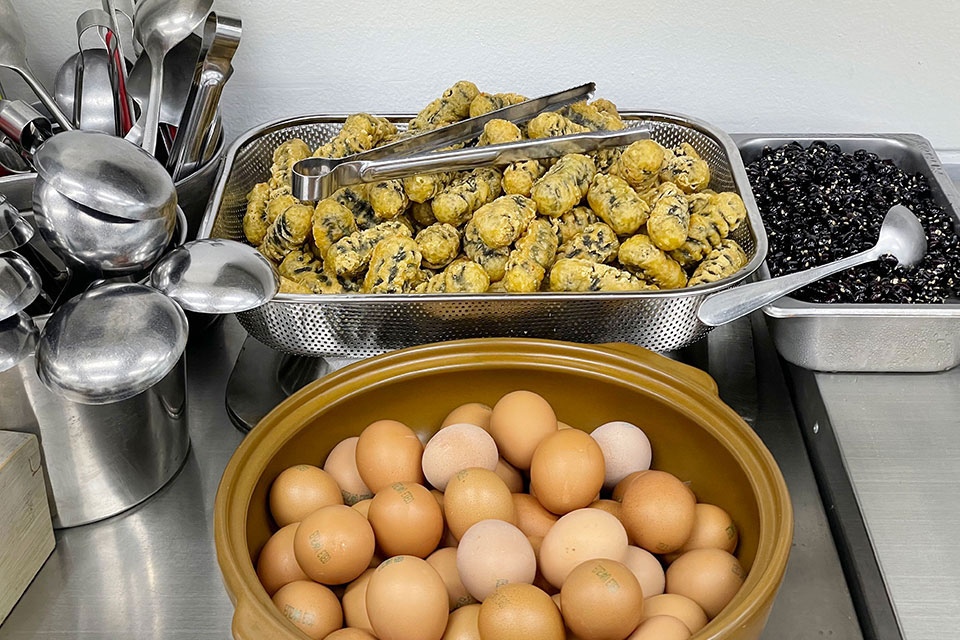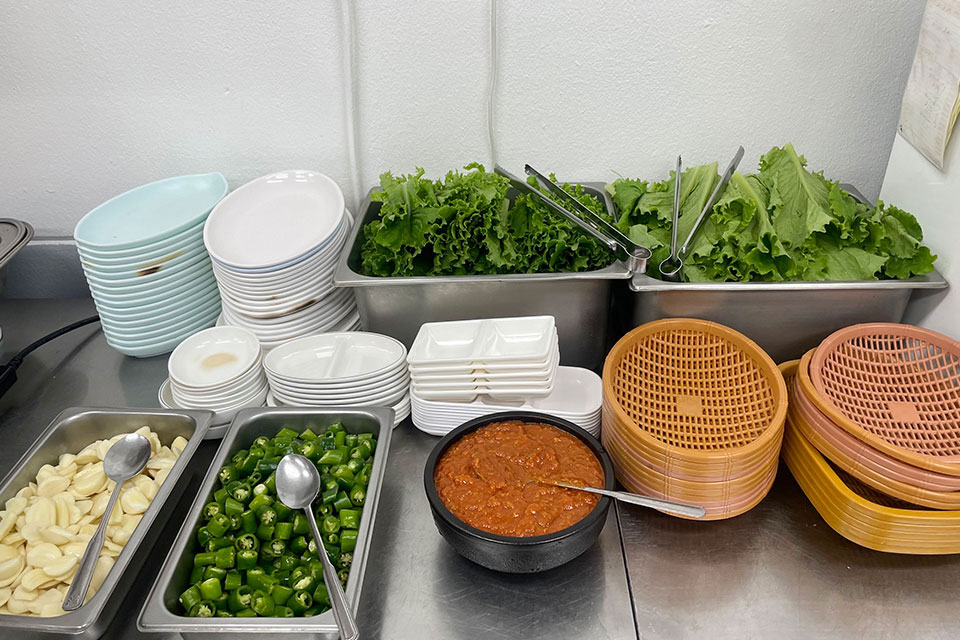 The basic side dishes offered in buffet style are also very neat and delicious. There are various types of kimchi, pickles, and even kimmari (seaweed roll) tempura. Lettuce wraps are also available for you to customize your meal.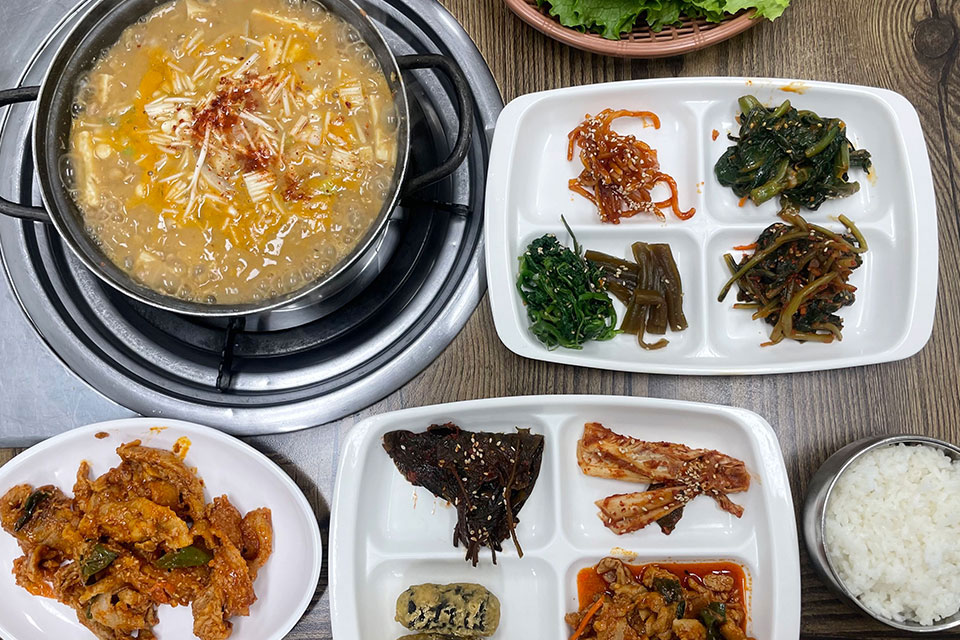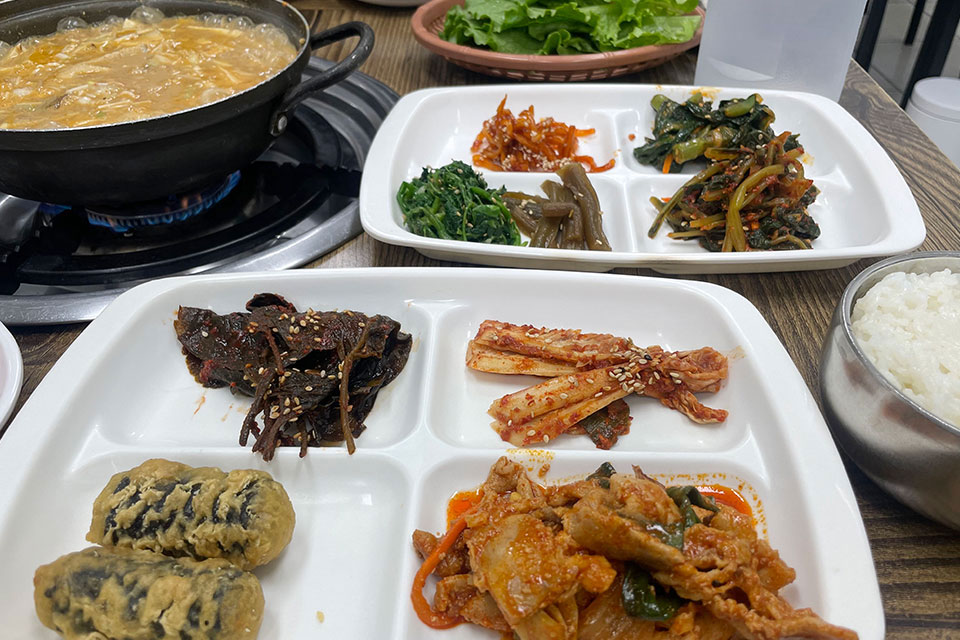 On my visit, the basic stew was cheonggukjang, brimming with generous ingredients. It was a full-on sensory experience that felt like devouring a home-cooked meal, brimming with motherly love! The taste and seasoning were perfect. My colleagues and I were all in food heaven. If this isn't the definition of 'happiness for 10,000 won,' I don't know what is! 🤩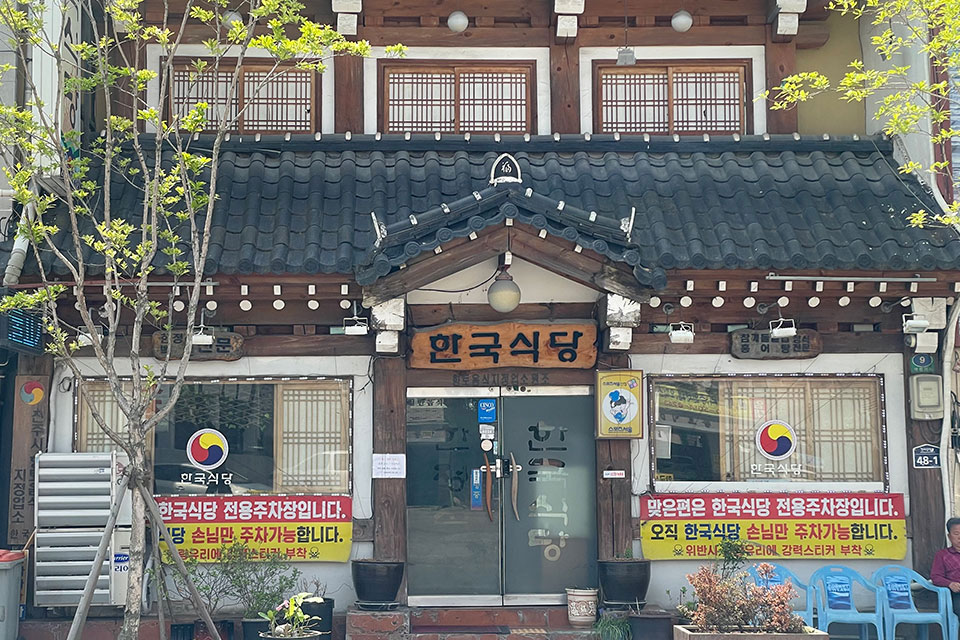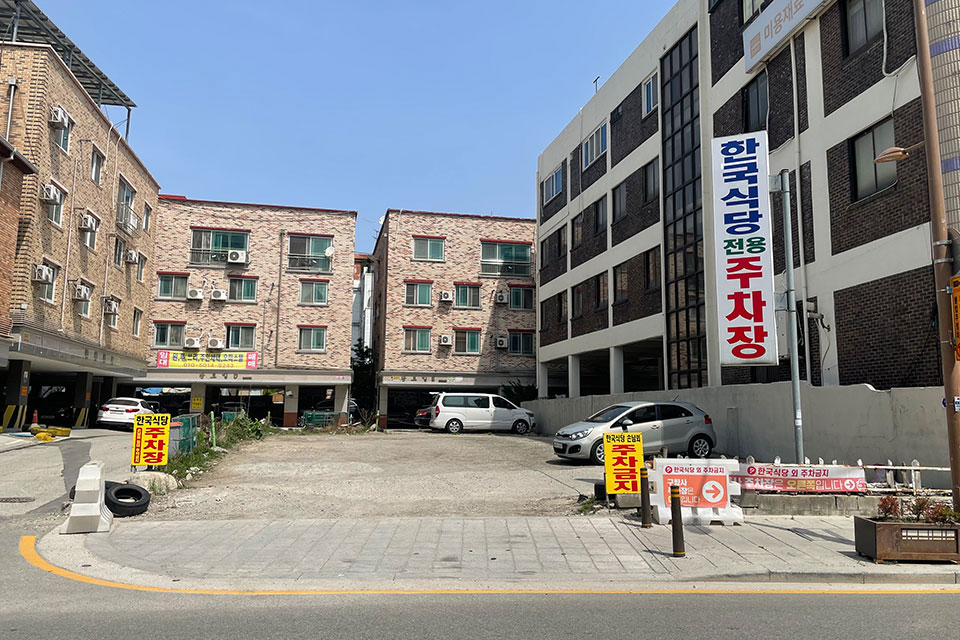 Amazing Home-style Jeonju Cuisine:
Introducing the 'Hanguk Restaurant'
Next on our culinary journey, we step into Hanguk Restaurant, a staple on the Jeollagamyeong Road. With a parking lot just across the street, it's a breeze to visit. Its nostalgic, traditional exterior will take you back in time. The best part? This place is open 365 days a year. Talk about commitment! I've been visiting here since I was young, and it still retains its atmosphere.
Remembering the lunchtime rush from my childhood visits, I decided to beat the crowd this time. And as always, the owner's warm greeting set the tone for our visit!
Brace yourself for a feast! The basic home-style meal boasts 18 side dishes, steamed eggs, cheonggukjang, and kimchi stew – a rainbow of flavors decorating the table. We ordered two servings of the home-style set menu. In just about 10 minutes, the food arrived, perfect timing for our rumbling stomachs.
️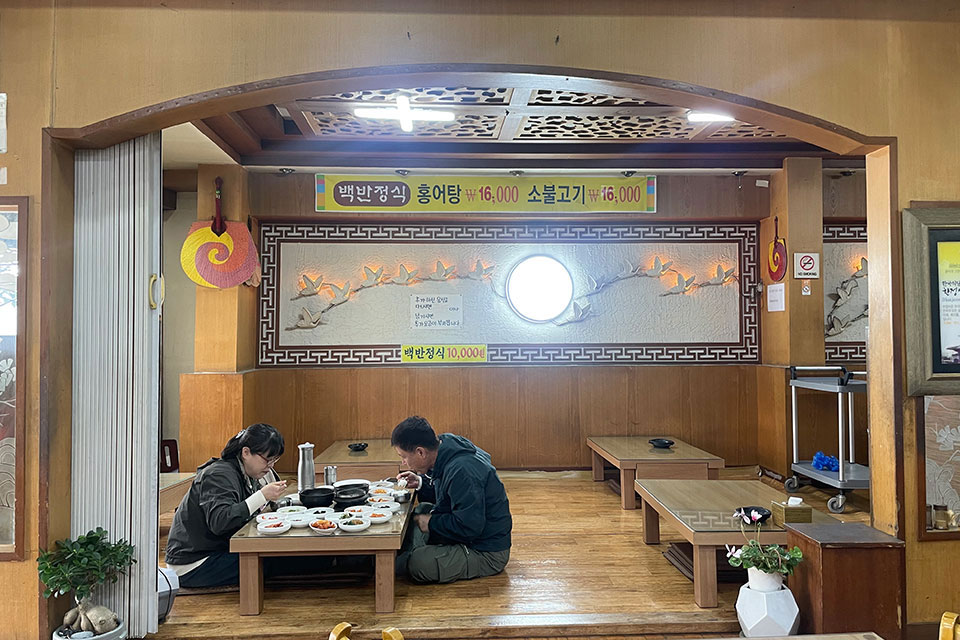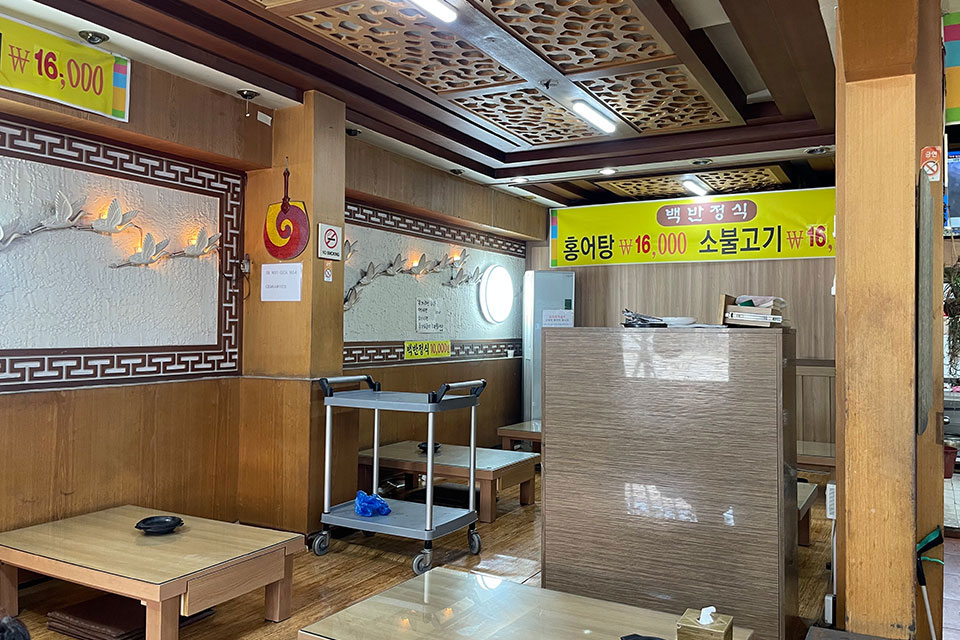 The arrival of the food was like watching a performance. The side dishes, carefully crafted with homemade sincerity, were placed one by one on the mat. It's not every day you come across a home-style restaurant serving such a variety of side dishes, making this a truly unique experience. FYI: With just one bowl of rice, you'd still fall short of trying all the side dishes. The owner's generosity with the side dishes was truly impressive.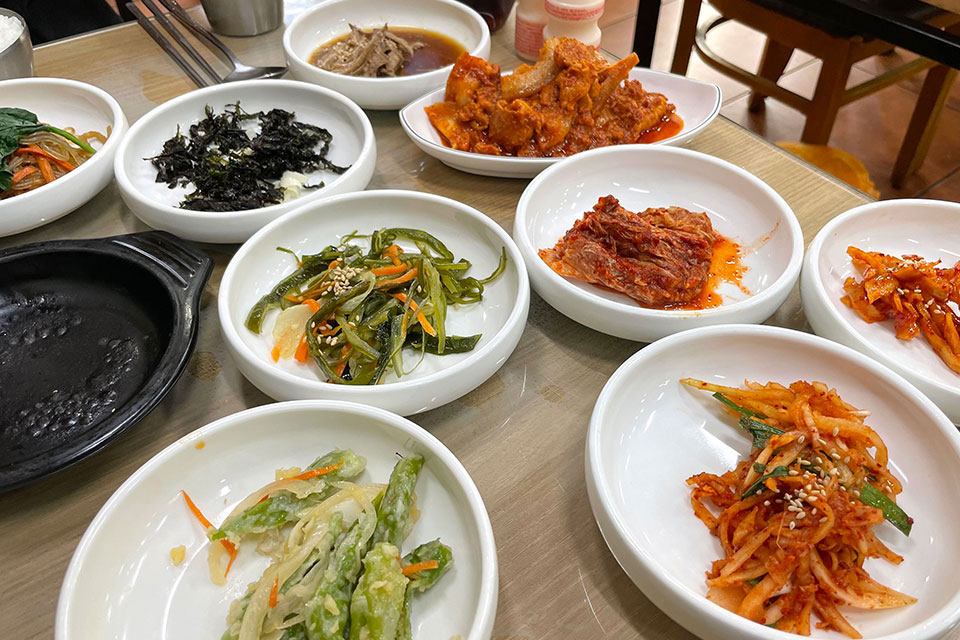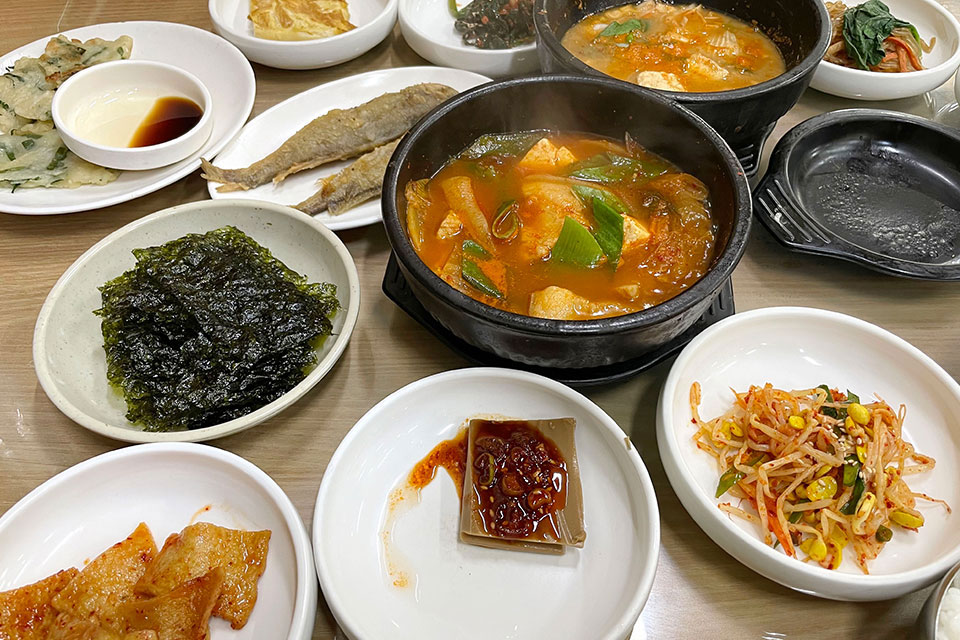 The table quickly filled up with side dishes that appealed to everyone, regardless of age or gender, creating a sensory feast even before the first bite! The dishes were perfectly seasoned, not too salty at all; making it impossible to put the chopsticks down. It was like the food was magically disappearing!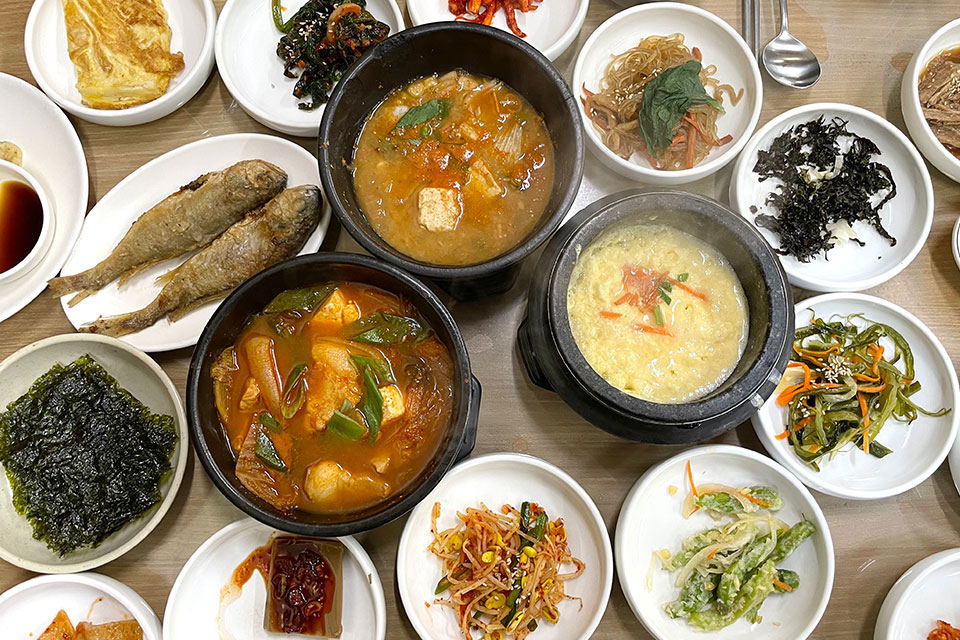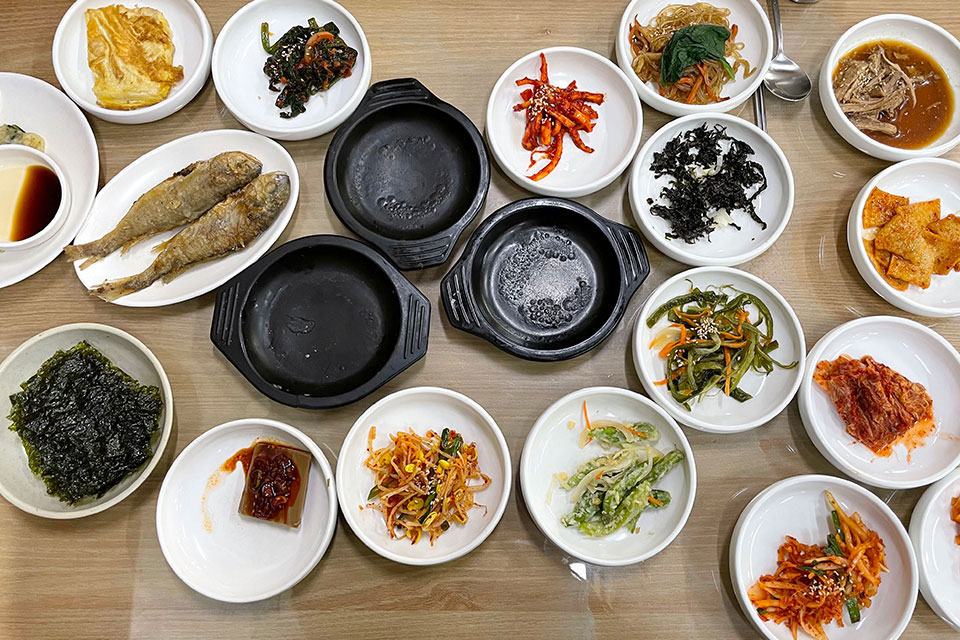 Keeping the quality of such a diverse array of side dishes is no small feat, but it seems like their years of experience and culinary wisdom make it all possible. With each passing day, the ranks of their loyal fanbase seem to swell, a testament to their unwavering commitment to taste and quality. The cherry on top? The origins of the ingredients are clearly marked, ensuring a safe and trust-filled dining experience.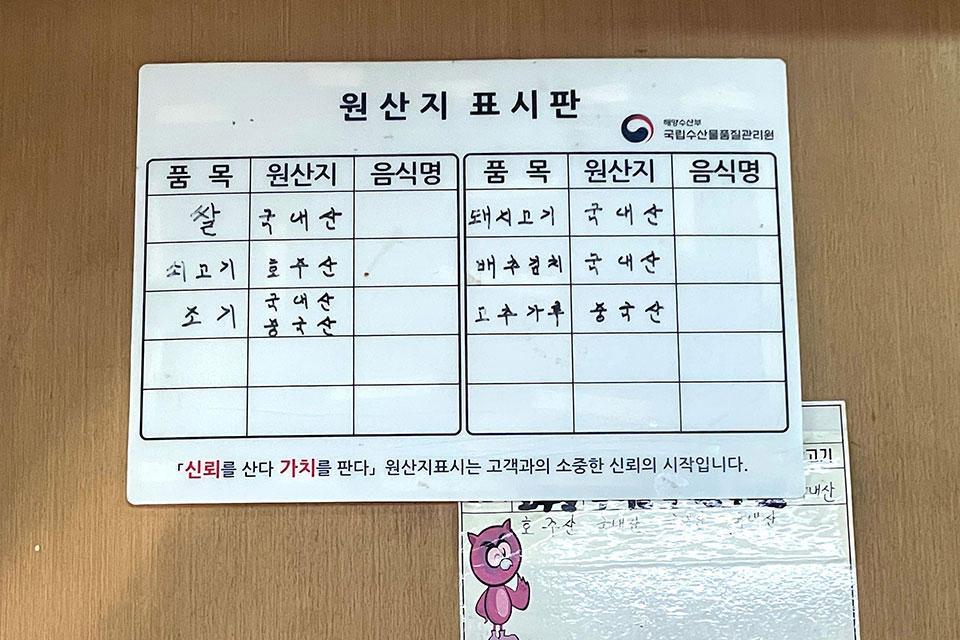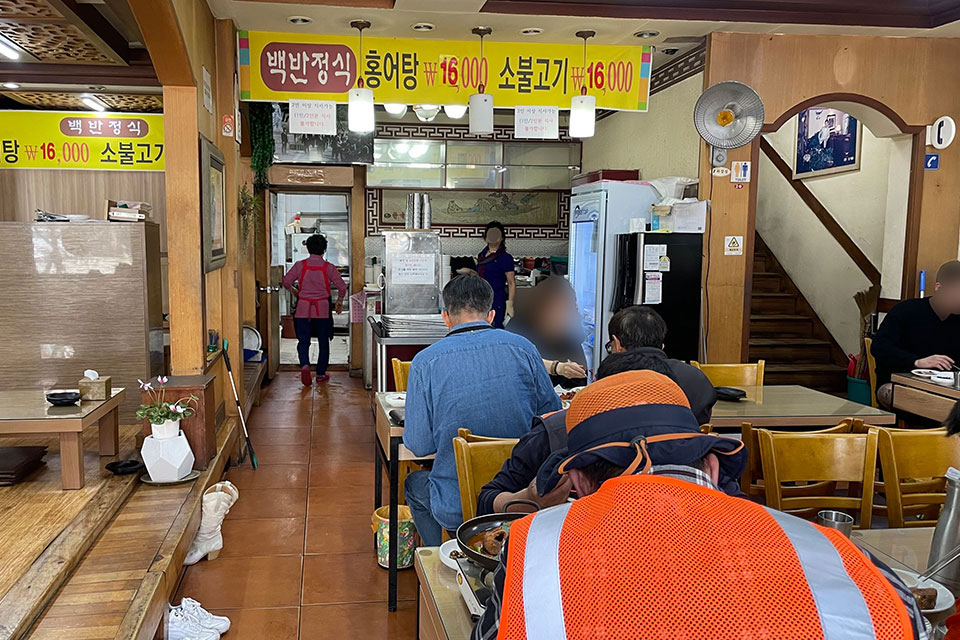 The two culinary gems I've shared with you today are the true embodiment of Jeonju's home-style cuisine. If you're a lover of Korean food, this is a wonderful chance to dive headfirst into the local food scene! So, when are you booking your trip?
Yerim Restaurant


67, Hyunmu 2-gil, Wansan-gu, Jeonju-si, Jeollabuk-do
Hanguk Restaurant


48-1, Jeollagamyeong-ro, Wansan-gu, Jeonju-si, Jeollabuk-do
The post Jeonju's Ultimate Food Spot: Two Secret Home-Style Meal Spots Only Locals Know About appeared first on Jeonju City Blog.