If you have a website in the travel niche, then you know just how difficult it can be to get large amounts of traffic to your website. With fierce competition and an increasingly difficult market to crack, travel is one of the industries that need SEO more than ever.
While SEO is quite simple, it's a compilation of many different tactics that really improve the health of your website. If you're interested in learning more about SEO for travel websites, we've got some handy tips and tricks to help you get the traffic you've always dreamed of. Ready to learn more?
Why Do We Need Travel Industry SEO?
There are many reasons that your travel website needs SEO, but the main reason is that it helps people to find your content. There is nothing sadder than spending hours creating content that nobody ever gets to read. But by applying a handful of SEO tactics to your content writing, you will start appearing in the SERPs of relevant searches.
If you are a tour company, then utilising SEO for tour operators will help you to display your tours to those that are already looking for what you have to offer. And if you manage to rank on the first page of Google for your money-making keywords or phrases, you could be making bookings through your website while you sleep.
As you can see, SEO can actually increase the revenue of your company as well as your marketing spend in the long run. The same thing goes for hotel websites and even travel bloggers.
Expert Tip: If you are a blogger looking for the ultimate guide to SEO, check out our SEO for travel blog post to find out everything you need to know.
SEO for Travel Websites
If you grasp the purpose of SEO, then you know that it is crucial for any online travel business. If you need your website to last the test of time and gain in traffic over the months and years, then implement these SEO strategies.
Use a Strategic Keyword Strategy
Keyword research is at the heart of every good SEO strategy. The best way to see what keywords Google has noticed as being relevant to your website is to open your Google Search Console and take a look at your top-ranking queries.
This will give you a much better idea of what Google thinks your site is about. If you are a tour company that takes people to Thailand, then you will likely have keywords such as "Thailand tours" appearing.
While this is good because Google crawlers are understanding your content, you also want to rank for much more specific keywords that are relevant to your business. These are some examples: "Thailand tours for under $10K", "best Thailand tours for digital nomads", and "Family tours of Chiang Mai".
This way, you are ranking for highly targeted keywords. While these keywords might not bring you as much traffic, you are more likely to rank for them (as they will have less competition), and they will bring you an audience that is more likely to convert.
Once you have created a list of assumed keywords that you would like to rank for, you can find actual data about these keywords, such as: how difficult it will be to rank for the keyword and how many people are actually searching for this keyphrase.
There are various tools you can use to do keyword research, our personal favourite is Ahrefs, but the SEMrush keyword research tool is also powerful and is not quite as pricey. If you are looking for a free tool, then KeySearch is a good option.
Creating SEO Content
When you are doing keyword research for your travel content marketing strategy, it's important to write content using 'content clusters'. This means writing a couple of blog posts about a certain topic until the topic has been covered in its entirety before moving on to the next one.
Using the tour company in Thailand as an example. You could start covering the region of Chiang Mai and write about "things to do in Chiang Mai", "best restaurants in Chiang Mai", and "best day trips from Chiang Mai", covering ALL Chiang Mai travel topics before moving on to the next region of Thailand.
Content clusters aren't just about certain locations though. You can also become an expert in a certain type of travel. "Day trips", for example. You can write about day trips in each and every city before moving on to another content cluster, such as "overnight tours".
Why are content clusters effective for SEO? Glad you asked! Google loves to know that you are an expert in the topic that you are writing about. And the very best way to do that is to cover a particular topic cluster entirely before moving on.
Create Powerful Landing Pages
If your travel website focuses on multiple destinations, then it's a good idea to create a landing page for each of those locations. This makes it easier to create supporting content for each of those landing pages. It also means that internal linking is easier, and creating a strong internal link profile is very important for SEO.
These landing pages should target a broader keyword, and the supporting content should target more specific keywords. This way, you are ensuring that the topic is well covered and you are positioning yourself as an expert in the field.
Add Plenty of Images
Travel is a very visual niche, and users searching for travel content are expecting to see image-rich pages. They want their travel appetite to be whet with tantalising images that make them want to hop straight on a plane.
We like to add images to content every 100 – 200 words. Sound like a lot? It is, but these sorts of visuals are what keep visitors on the page and keep them interested in the service you have to offer.
These images should be unique to your site. While stock photos work well as placeholders, Google uses original images as a sign of the authenticity of a site. So it's time to get your camera out the next time you are leading a tour through your target destination.
Optimise Your Images
Before uploading your images, you want to make sure you are optimising them for SEO. What does this mean? Resize your images to be less than 200kb with a tool like Image Compressor. This is because having images that are too large can cause your site to take longer to load (which is not great for user experience).
When uploading your images, you should add 'alt text'. Alt text is what search engines use to understand what is depicted in the picture. It is also useful for visually impaired users, as their computer can read what is in the image and tell them via audio.
Your image alt text shouldn't be keyword rich, as this can be seen as keyword stuffing. Instead, your alt text should describe what is seen in the image. For instance "person on Ko Samui Beach next to a palm tree" tells you (and search engines) exactly what is in the image.
Work on Your Backlink Profile
Getting backlinks (other websites linking to your website) is a sign of authority to search engines. Therefore, the more backlinks (or referring domains which are UNIQUE backlinks) you have to your website, the more Google trusts you. But unfortunately, it's not quite as simple as that.
The backlinks need to be from relevant websites within your niche, and from sites that are trusted by Google. You also need to focus on the anchor text being used (the words with the link attached to them) when other sites are linking to you.
You should try to get the website to link to your with a variety of different anchor texts, the main ones being:
Keyword-rich anchors – using targeted keywords to link to your page
Branded anchors – using the name of your website
Naked anchors – your domain URL
Generic anchors – anchors such as "click here" or "read more"
Link building is a very strategic tactic and shouldn't be done unless you really know what you are doing. If you engage in the wrong type of link building you could tank your website and cause traffic to drop off entirely. If you want to find out more about building authority, read our article on how to engage in link-building in the tourism industry.
If you would prefer to leave it to the professionals, then why not test out our link building expertise?
Ensure Your Website is Mobile-Friendly
Since the internet was delivered straight to our pocket in a convenient smartphone, we have been using mobile-device more and more. And as of August 2022, mobile traffic accounts for 62.06% of all web traffic.
That means more than half of ALL web traffic takes place on mobile, which means if your site is not mobile-friendly, you are missing out on a lot of traffic. So how can you tell if your site is mobile-friendly?
There are a couple of ways that you can test this. Google has its own mobile-friendly test that can tell whether or not your travel website is optimised for mobile. But you should also navigate your website manually to ensure that your site is not only mobile-friendly but that all of the functionality works and is easy to use on mobile.
If your site takes direct bookings, then make a booking through your website to see if there are any glitches along the way that need to be sorted out by a developer. With the percentage of mobile traffic only expected to grow over the years to come, it's crucial that your site caters to mobile users.
Focus on User Experience
User experience is becoming more and more important to SEO. If users are having a good experience on your site and spending time navigating through multiple pages, search engines notice. This, in turn, improves your rankings and positions your site as an authority.
But overall, you want every touch point a visitor has with your site to be a great experience. So it's important to manually check your website for any snags by navigating through your website as a user would. If your site makes use of direct bookings, go through the booking process as if you were a customer to ensure the process is easy and goes without a hiccup.
If you encounter any challenges along the way, this is usually where many of your potential customers will give up and go to your competitor's website. Get a developer involved to ensure that your entire sales process is easy for the buyer from start to finish.
Audit Your Content Regularly
If you want your website to be in the best SEO health possible, then it's important to audit your content on a regular basis. What do we mean by audit? Well, you want to assess what is performing well and what is not doing so well.
When you're doing this, you should only be looking at posts that are six months or older. This is because you want to give your posts time for Google crawlers to crawl your website and rank before deciding what should be done.
When auditing your website content, you should look for the following:
Posts to Optimise
Posts that can be optimised rank between position 5 – 20 for most of their top 10 keywords (this can be checked in Google Search Console). Do not optimise posts that are ranking too high, or the changes you make could cause them to lose their rankings. How do you optimise these posts?
Look through their Google Search Console data and find keywords they are already ranking for but do not yet appear in the post. Add these to the post where possible. You should also look for additional internal linking opportunities where you can link to other relevant content on your website.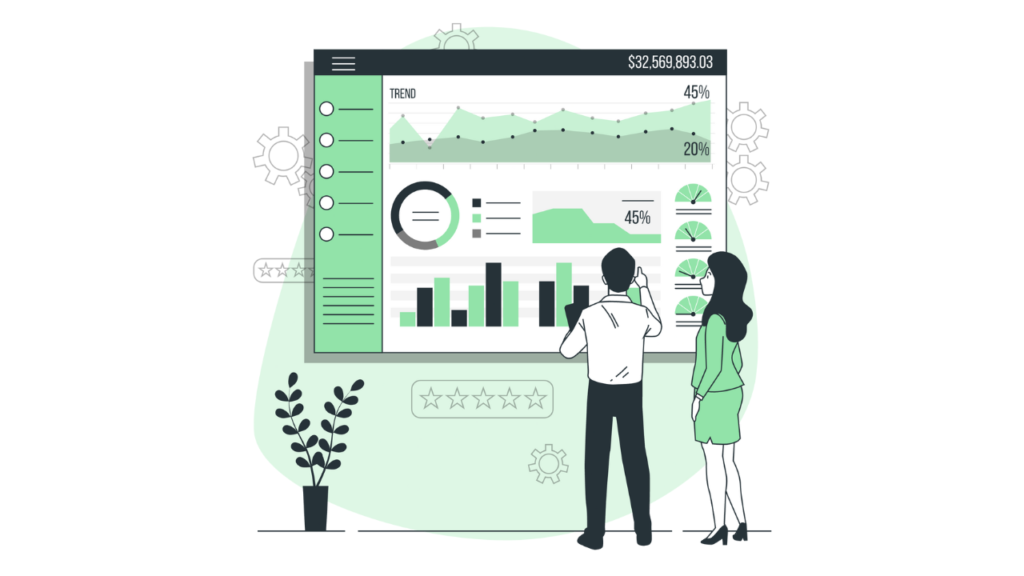 Check the word count against competitors and see that you are in a competitive range, if not, it's a good idea to add some content to the page. Have a look at your image and ensure there is an image every 100 – 200 words. If not, you should add images to the content to help retain visitors on the page.
Check your target keyword in a tool such as Ahrefs; this tool tells you how difficult it is to rank for a given keyword. It also provides you with an estimate as to how many backlinks the page will need to rank in the top 10 of Google. Compare this number to the number of backlinks your page currently has (can be checked in Ahrefs or Google Search Console).
If you find that you will need more backlinks to your page, then engage in strategic link building to get that done. If you would rather a team of professionals handle your content optimizations, why not leave it to us?
Posts to Delete or Redirect
The other thing you want to look out for when you are auditing your travel website content is posts that are underperforming (and were uploaded more than six months ago). This gives them sufficient time to be crawled by Google and improve their rankings.
If you notice a couple of posts that are getting little to no clicks and few impressions, you should consider deleting the post. If the post has backlinks (this can be checked in Google Search Console), then you will need to delete it and redirect the URL to a related post. This is because you don't want to lose valuable backlinks to your site.
This is called content pruning and is one of the best ways to keep your travel website in great health. Having excess content that is not bringing traffic to your site, means you are wasting crawl budget. Google crawlers could rather be going through pages that have the potential to bring large volumes of traffic to your travel website.
Travel Website SEO Tip
If you have not yet had an experienced SEO strategist analyse your website and your site is continuously underperforming, then there could be something fundamentally wrong with your set-up. This could be preventing your money-making pages from being indexed in Google, meaning that people actually can't find your posts through organic search.
Crawling issues can be caused for a variety of reasons including:
Lack of user sitemap
Problems with the XML sitemap
Noindex meta tags
Valuable content is being hidden from search engines
The possibilities are truly endless, and unfortunately, SEO takes a long time to master. So if you think there may be something causing issues on your travel website, let us take a look.
Implement Your Travel SEO Strategy
If you're ready to see your travel website succeed and reach its target audience organically, then SEO is crucial. If you create an SEO strategy, optimise it as you go and audit your website on a regular basis, then you're well on your way to making it work.
It can take years to become an expert in the world of SEO, and with Google's continuous algorithm updates, it's important to stay up to date with the latest SEO news. But if you'd like to leave the SEO of your travel website to the professionals, we're here to help! Book a call with us to find out what we can do for you.
The post SEO for Travel Website | Bring Traffic to Your Website Organically appeared first on Travel Tractions.